Remember I made capes for the girls for Christmas?  And that they didn't care about them at all?
In my quest to force the girls to like their capes, I hastily cut out some mini capes for their animal friends.
Success!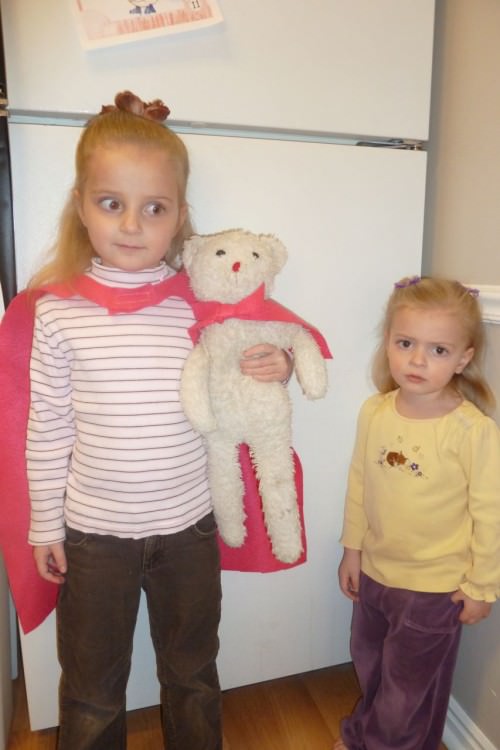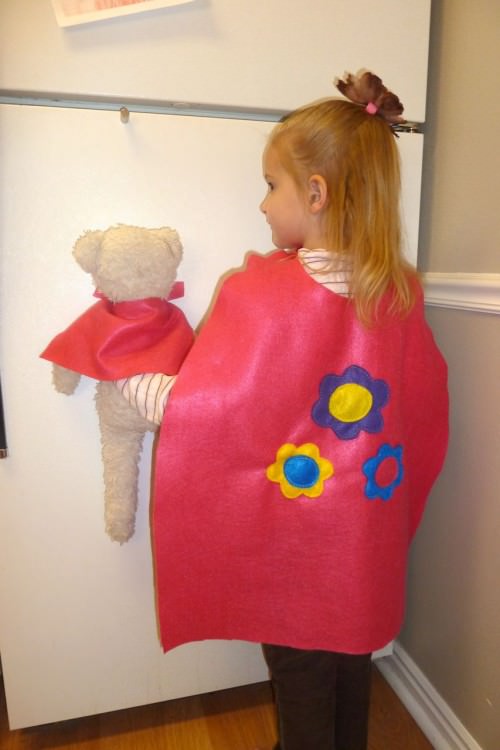 Also adding to the fun is a mattress: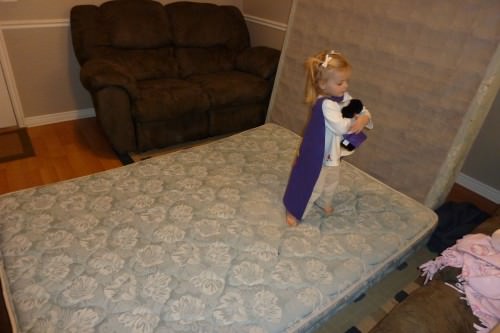 My grandparents gave us their bed.  We're working on getting rid of our old bed, but in the meantime the girls have LOVED their indoor trampoline.