Allow me to interrupt my months-long blogging hiatus with a special report – Caroline turned eight! We had such a fun time on her birthday.
We started off with presents. Tradition holds that on your eighth birthday you get scriptures: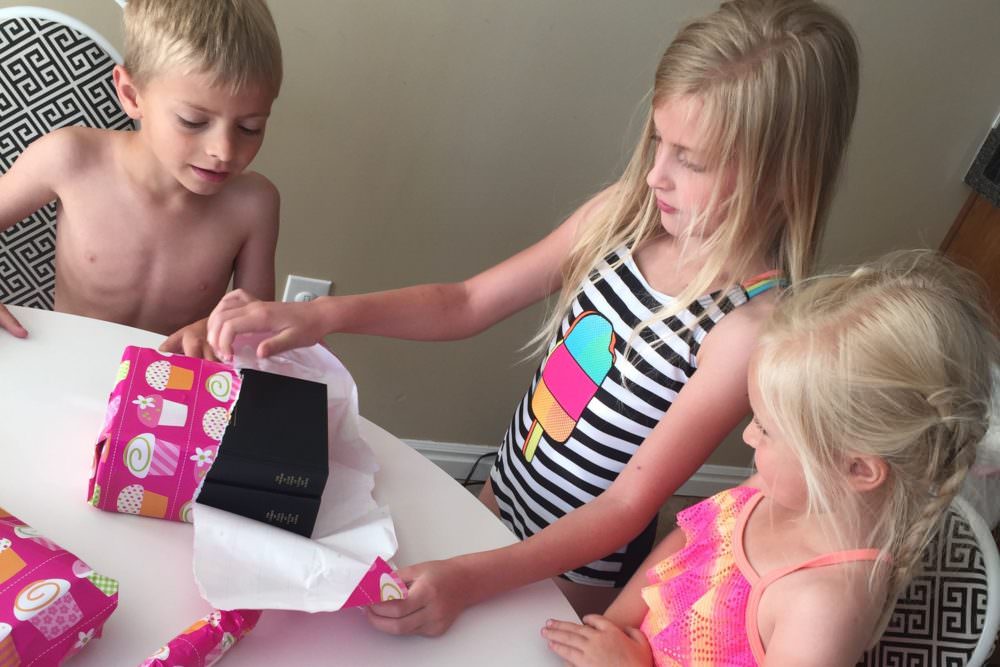 A scripture tote,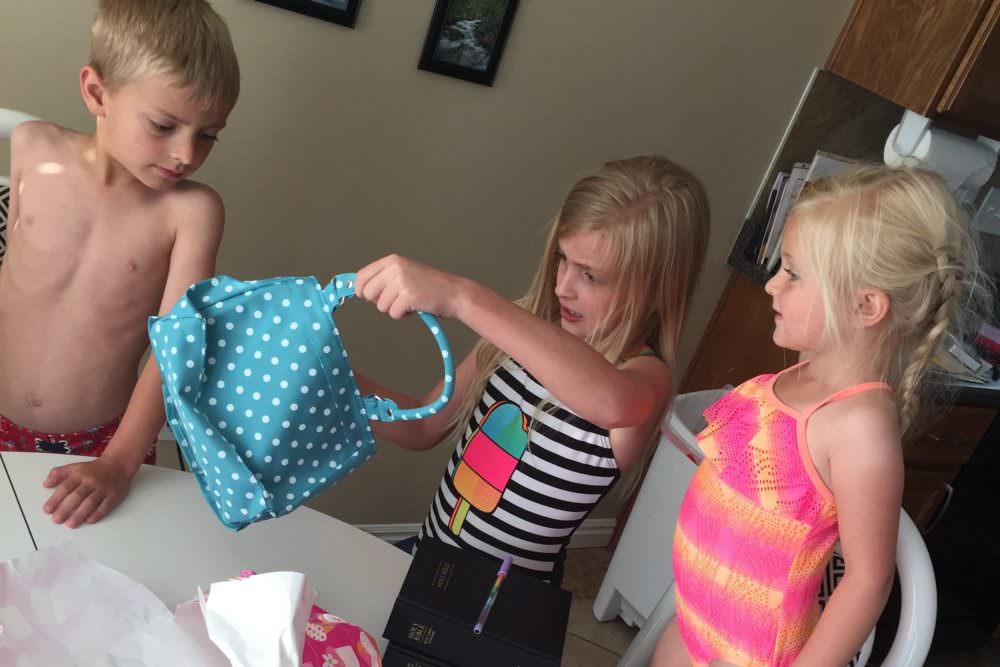 and a scripture marking pencil (which Caroline was apparently highly skeptical of):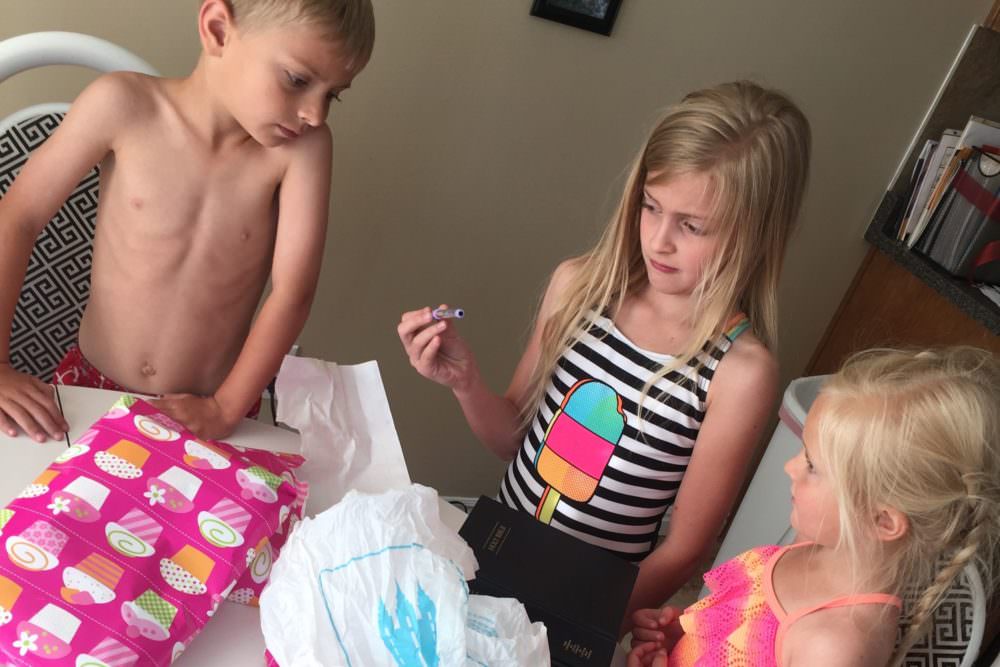 I had planned to give her a Lego set, but unfortunately it wasn't able to get shipped and arrive on her birthday…or so we thought. We left the house to go to swim lessons and gymnastics and Kangaroo Zoo (a bounce house place) and when we got back we saw that there was a package for Caroline! A birthday miracle!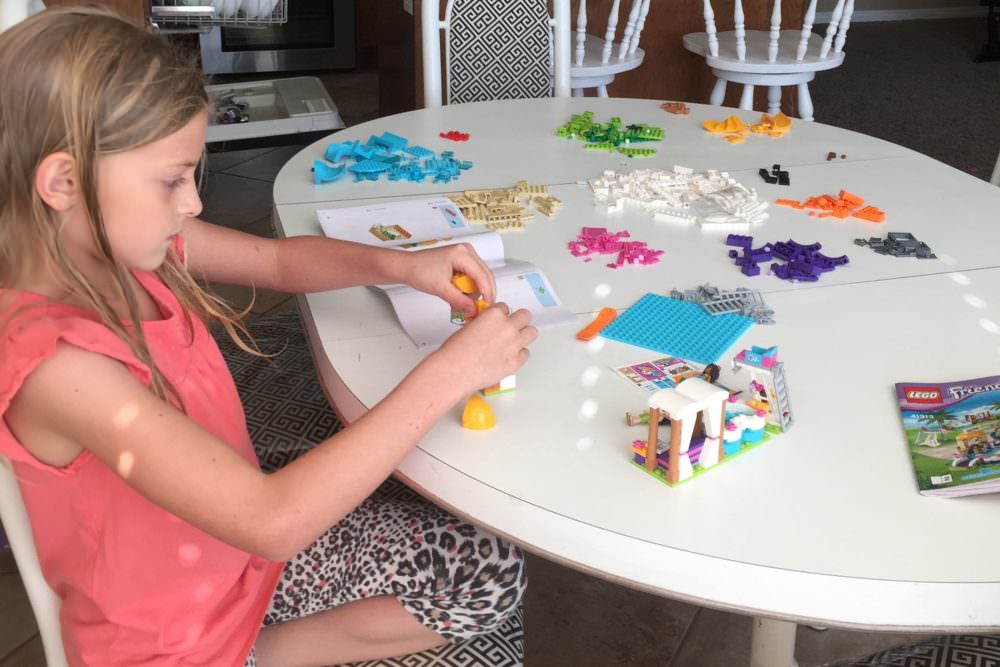 Caroline wanted the Lego girl Olivia for her cake. Kindly ignore all the brown splotches: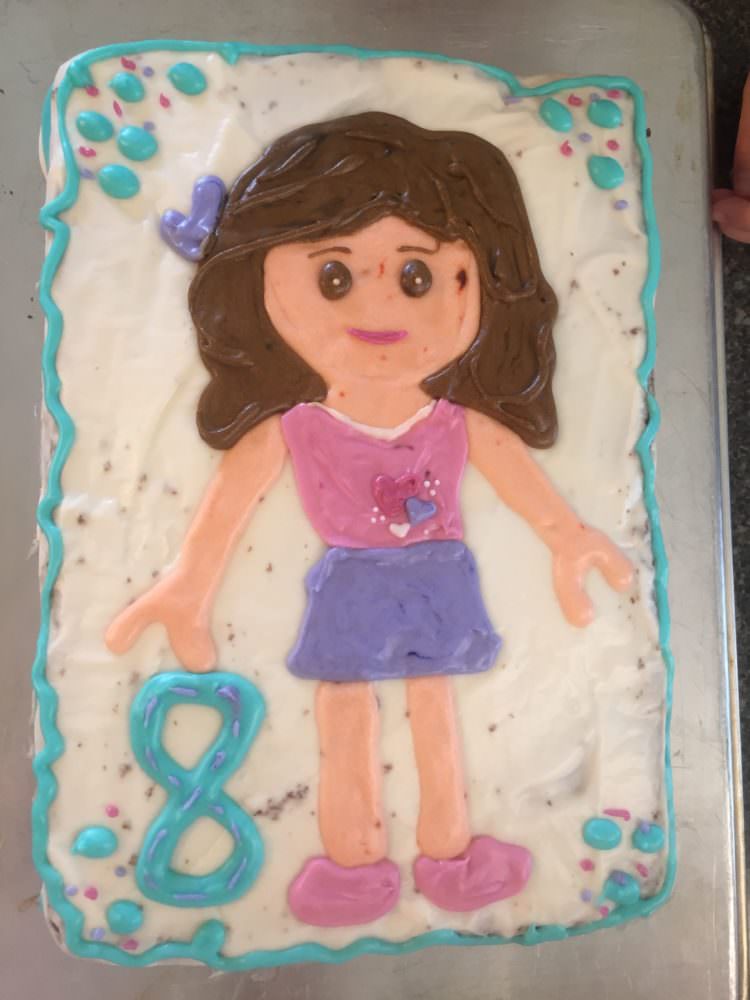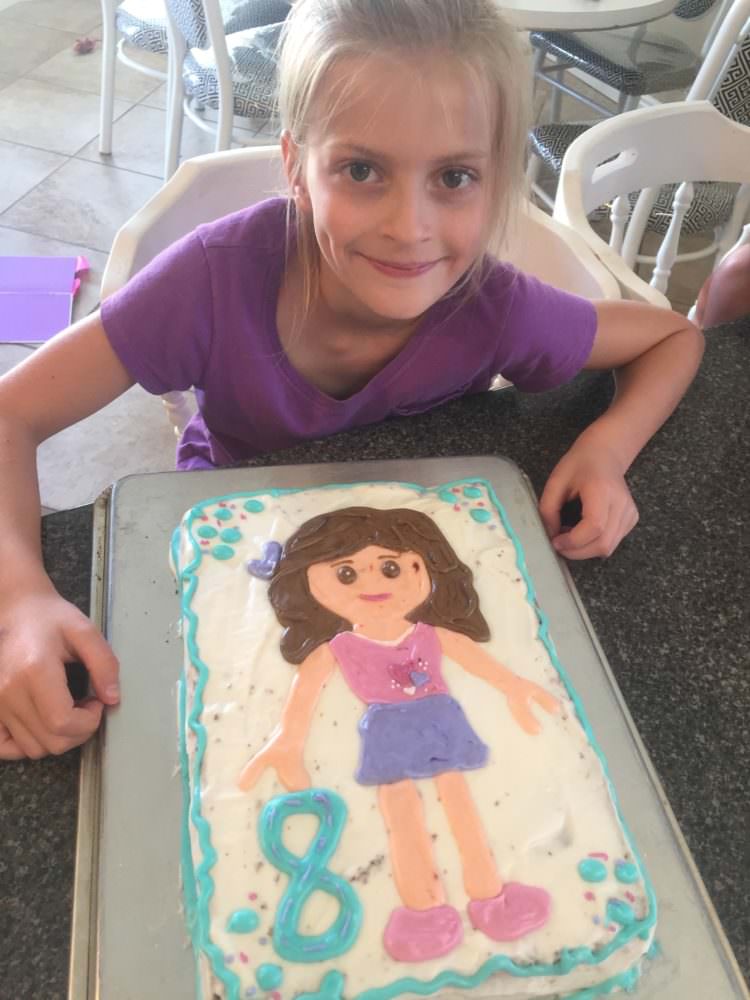 Caroline was excited for her birthday, but she was really excited to be baptized. She has been looking forward to this day for months. When it finally arrived, she was ready!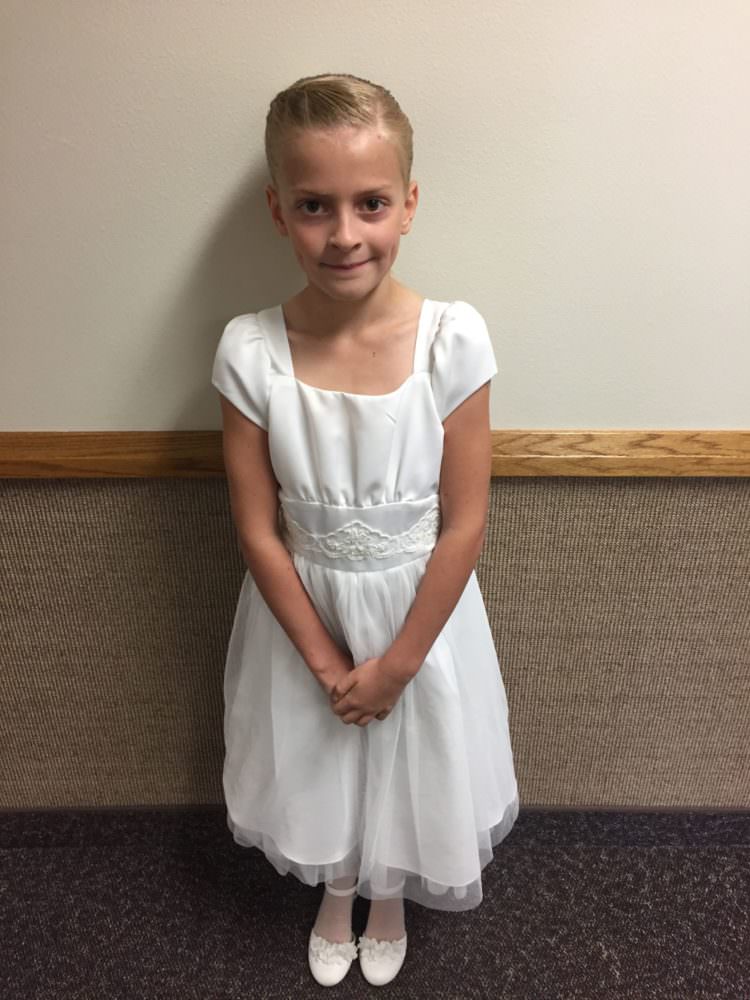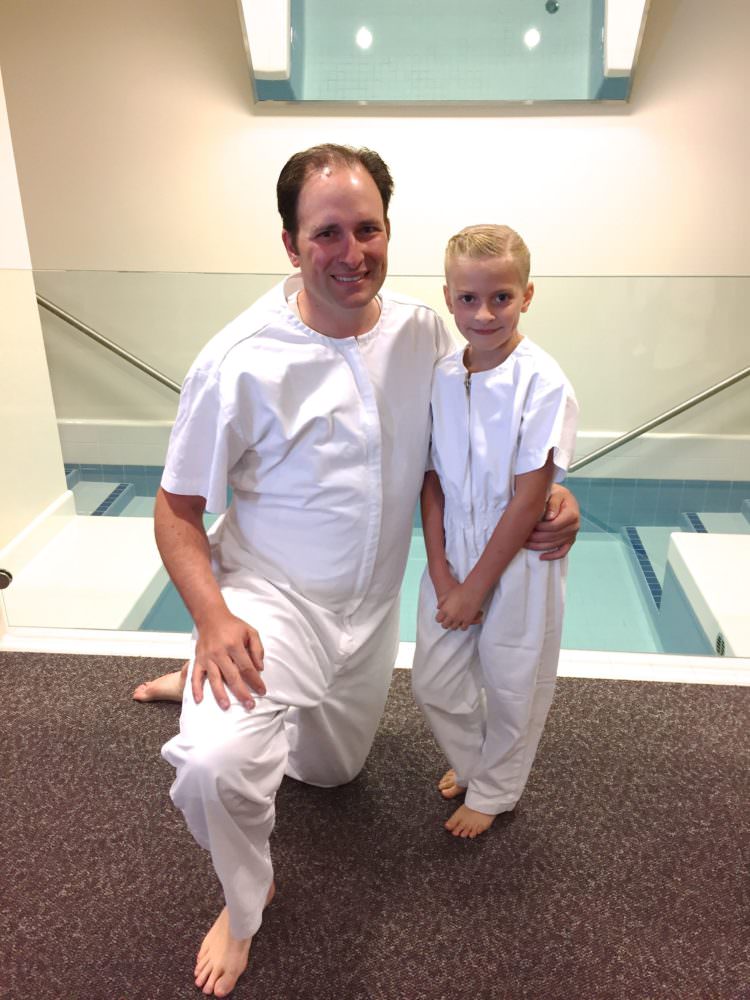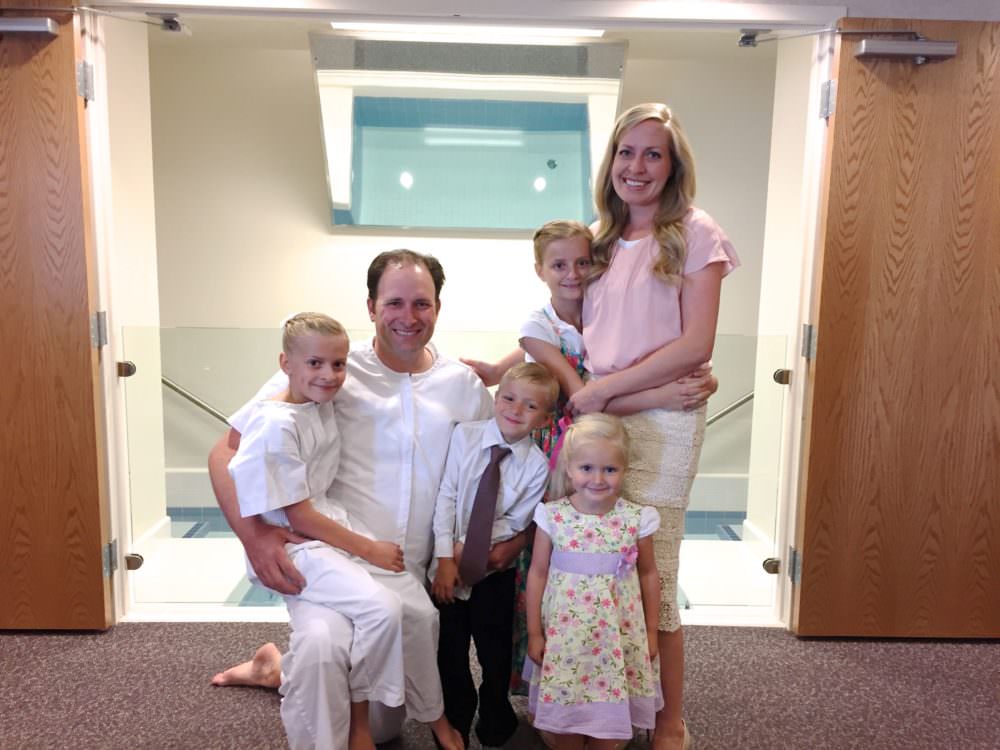 Dallas baptized and confirmed her. We had a luncheon after with our family. It was a wonderful day.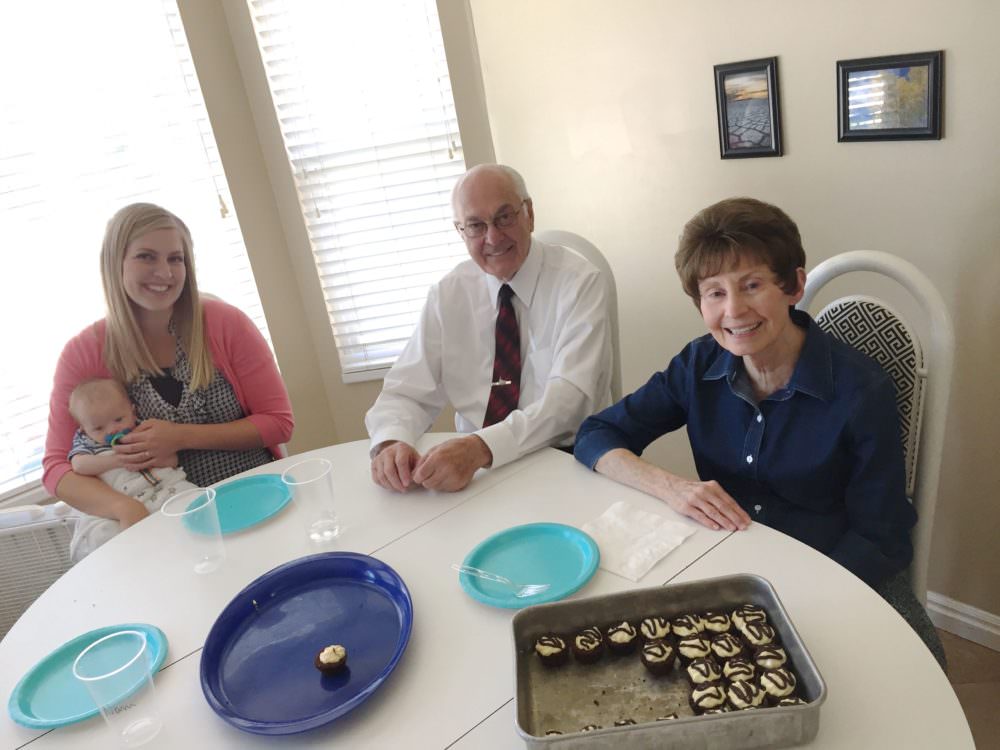 lj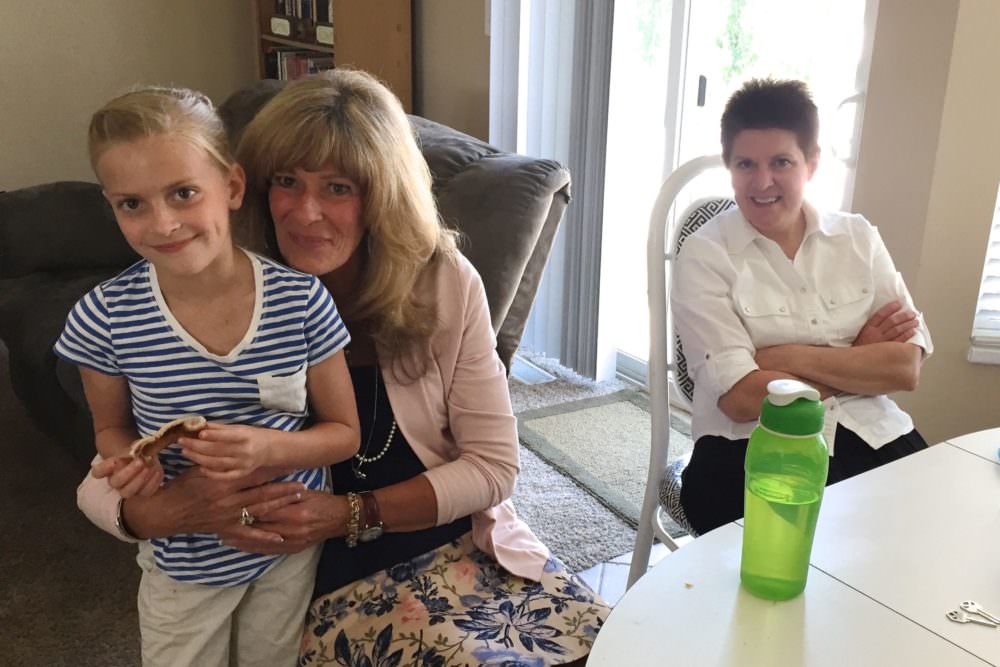 Dallas was able to take some beautiful pictures of our beautiful daughter. Caroline is such a good, sweet, kind girl. She is a friend to everyone, and we love everything about this special girl.