Brooke has a wonderful time in nursery.  She loves eating the snacks, singing the songs, coloring the pictures, playing with the toys, seeing friends, and popping bubbles at the end.  The problem is she only loves these things if Mom or Dad is in nursery with her.  The second we try to leave, nursery turns into an unbearable place and Brooke's uncontrollable screaming can be heard echoing through all the halls.
I didn't mind staying in nursery with her at first.  I would stay for the first hour and Dallas took over for the second hour.  However, with Baby Girl #2 on her way (and yes, at this point that is her name), I feel a sense of urgency to get Brooke to become more independent.
That's when inspiration struck.
Brooke is a quick learner, especially when we explicitly show her exactly what to do.  I decided to create a diorama of nursery.  I used an old box to make the nursery room and Dallas printed pictures off of Brooke and her friends and us.
We unveiled the masterpiece at Family Home Evening.
Here's Brooke with her friends:
Mom and Dad DO NOT go in nursery.  This is a phrase we said at least 100 times.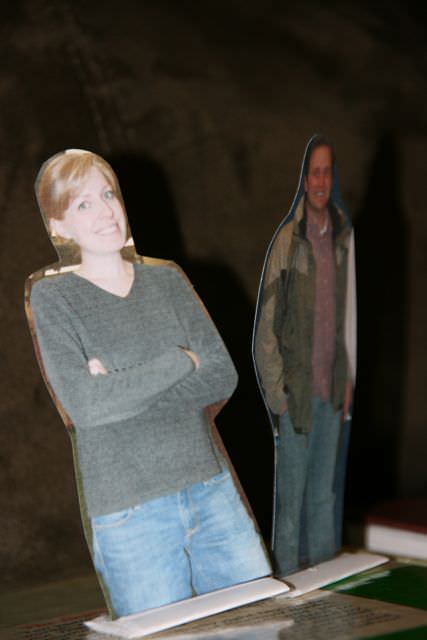 Snack time!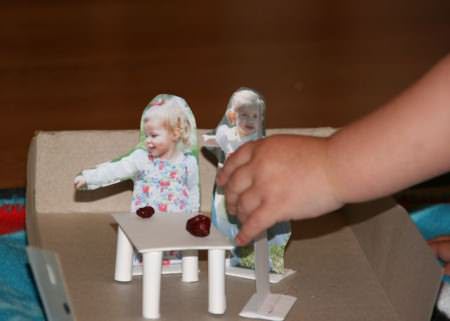 Moving the table out and adding the blanket for singing time: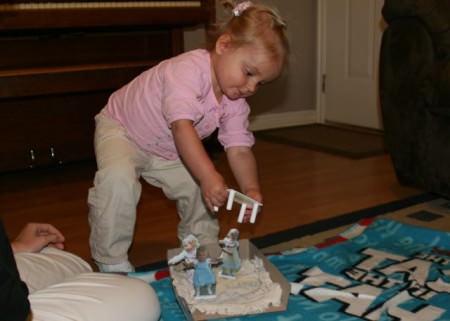 Bubbles at the end!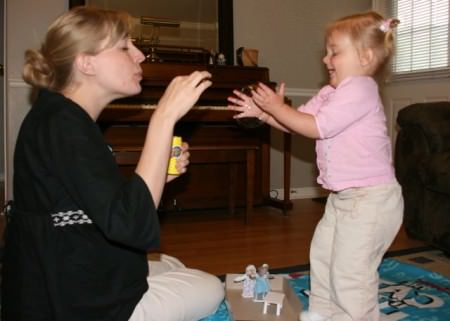 Throughout the week, we often pulled out our miniature nursery and Brooke practiced playing happily with her friends WITHOUT Mom and Dad in nursery with her.
It's been two weeks since we introduced the play nursery to Brooke.  It's been two weeks that we've been drilling it into her head that Mom and Dad do not go in nursery with her.  Has it worked either week?
Not one bit.
ARRRRGGGG!