A couple of weeks ago I was talking to my sister on the phone.  We were commiserating with each other about a naughty phase that our children had been going through.  She invited us up to her house in the hopes that our kids would entertain each other and be so distracted they'd forget about trying to get into trouble.  The plan worked beautifully and we had a much-needed good day.
Here's my sister and Eli: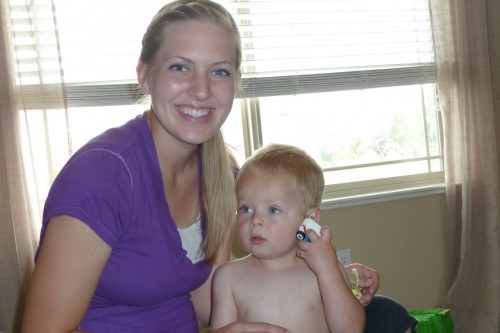 Sarah filled up her little pool and the kids had fun playing in it for a few minutes…until it started storming.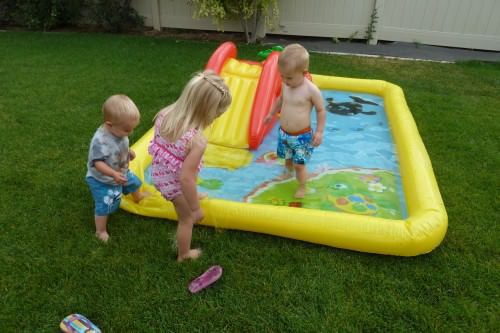 Spencer took one step in the pool, slipped, and got soaked: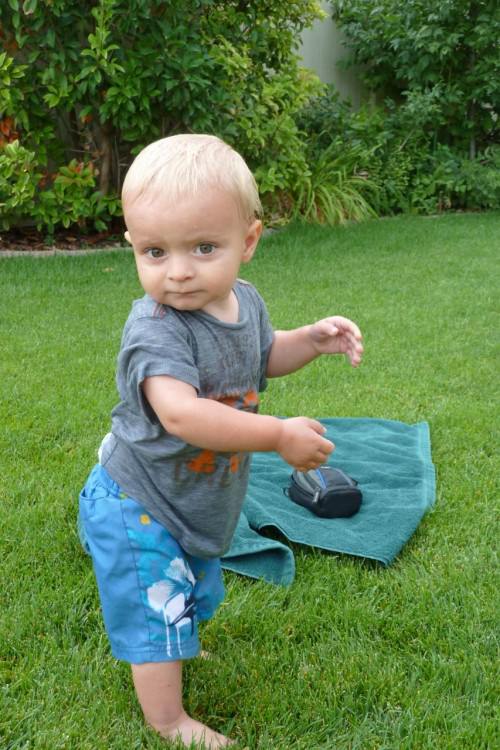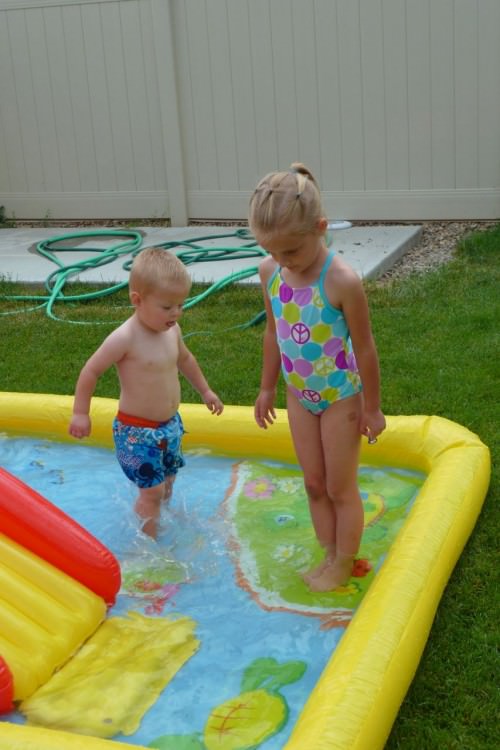 Dream come true for the girls – a trampoline!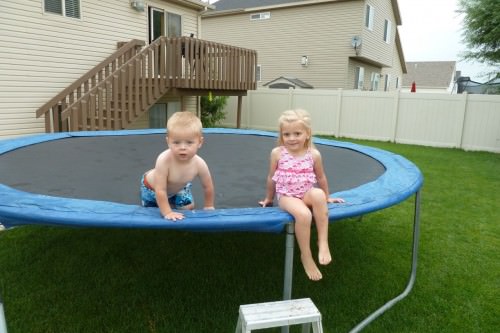 Brooke has been into posing for the camera lately, like so: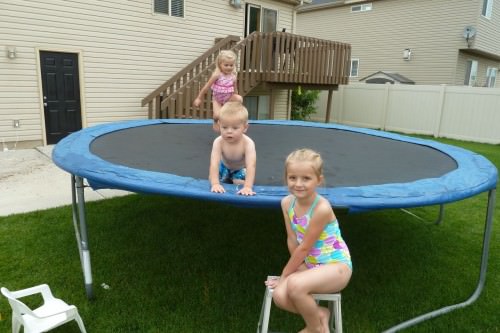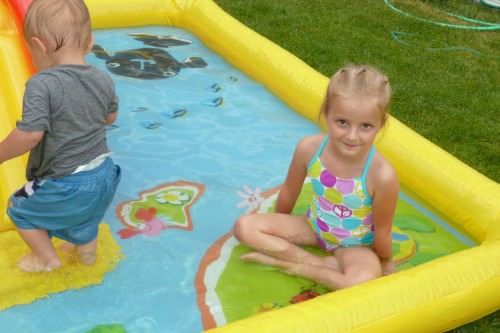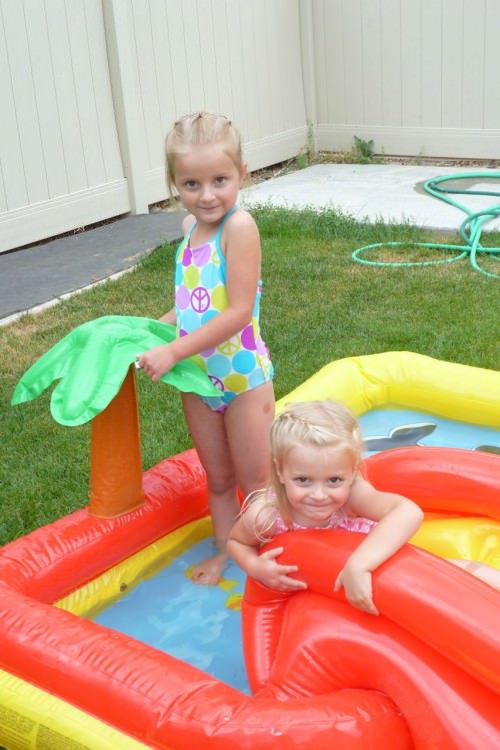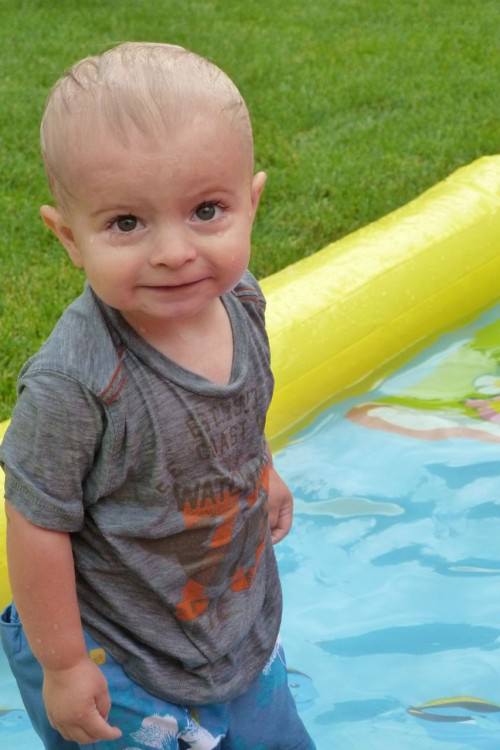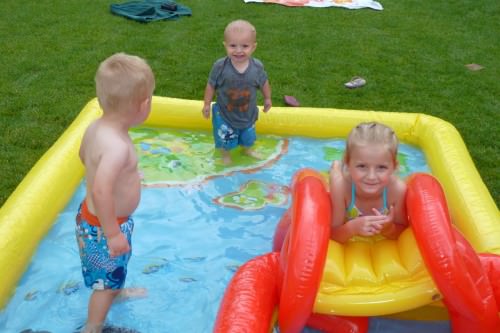 Cute little Carson (also known as tortellini):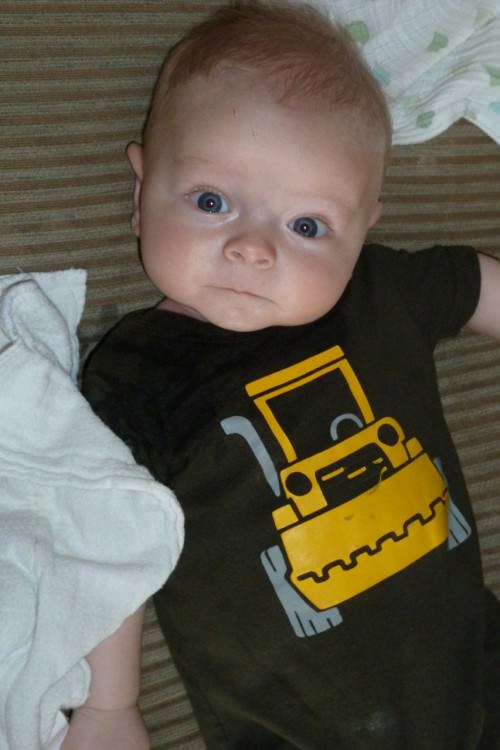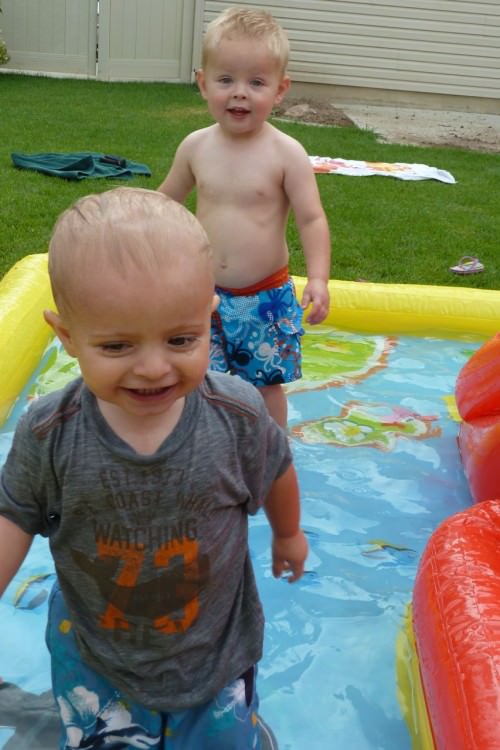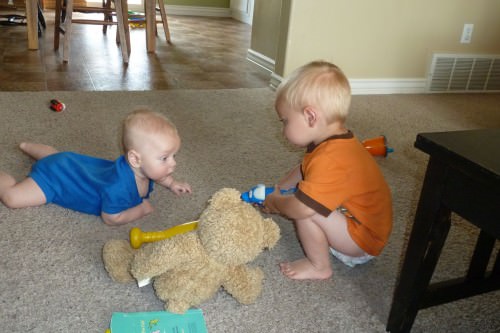 Thanks for the fun day, Sarah!