Hello Internet!  Did you miss me?  I missed you.
About two weeks ago our computer died.  Totally died.  We knew the computer was nearing the end of its mortal life, but that didn't make the loss any easier to bear.
Do you know how hard it is not to have a computer?
I couldn't cook because all my recipes were on it.
I couldn't drive anywhere new because I couldn't get directions.
I couldn't look up any phone numbers.
I couldn't print off documents that I needed to sign and email them back.
I couldn't comment on blogs or create new posts or check facebook or read the news or pin things to my (nonexistent) Pinterest account or do any other manner of things to waste time online.
It was actually kind of freeing to be disconnected from everything in a way.
In another way it was just really irritating and inconvenient.
Dallas ordered a new computer and it arrived three days ahead of schedule making Dallas a very happy man.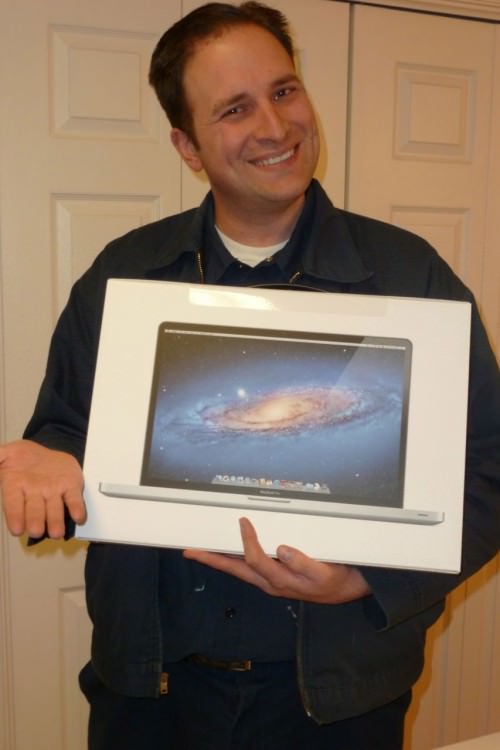 Welcome to the family MacBook!  We vow never to take your existence for granted.