A couple of posts ago I mentioned Brooke had a loose front tooth. Evidence: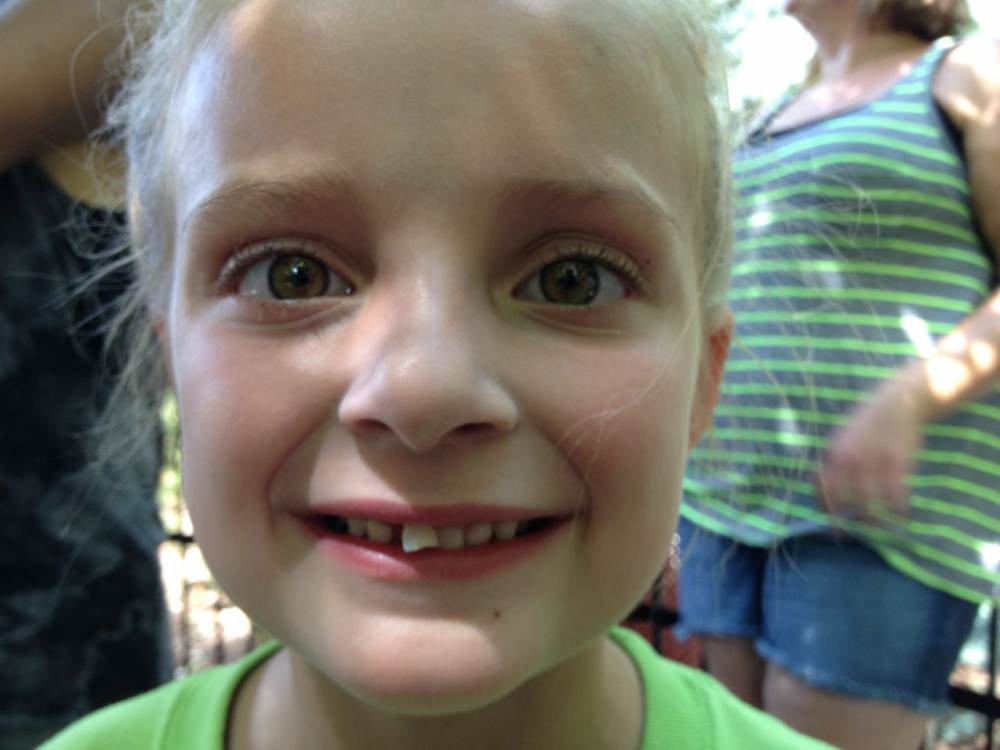 Her tooth finally, finally, finally came out.  Oh blessed day.  I was busy with Madison so Brooke asked to take a picture of the gap on her own.  Her selfie: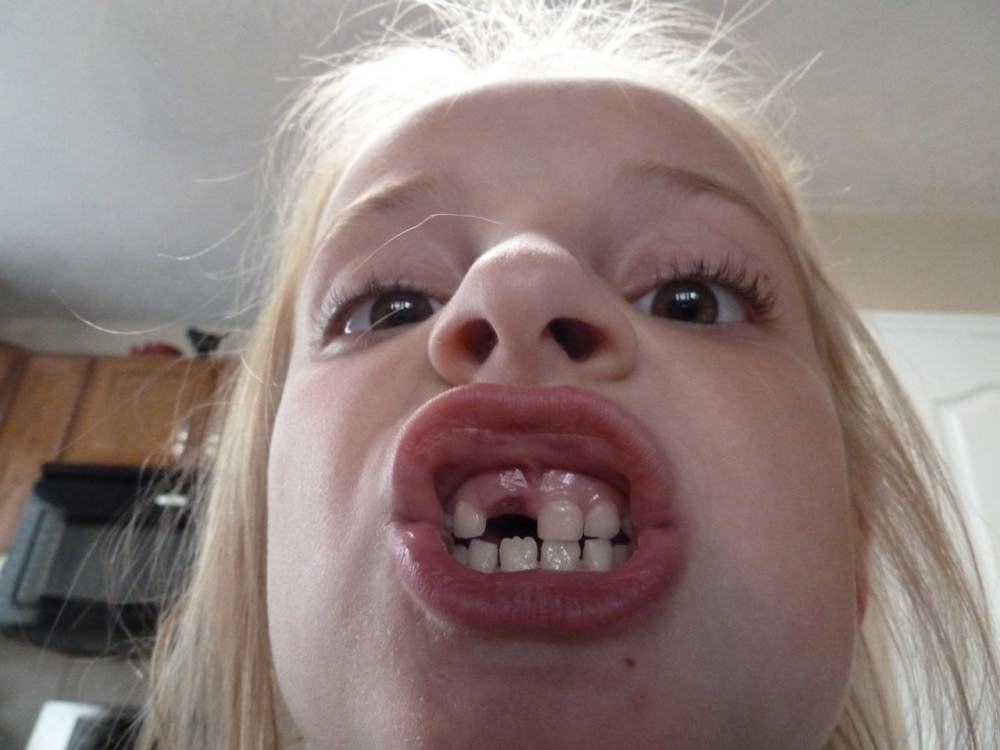 After she took that picture she got really embarrassed and said, "I can't even look at that picture!  It looks so weird!"
Maybe she'll like this picture better: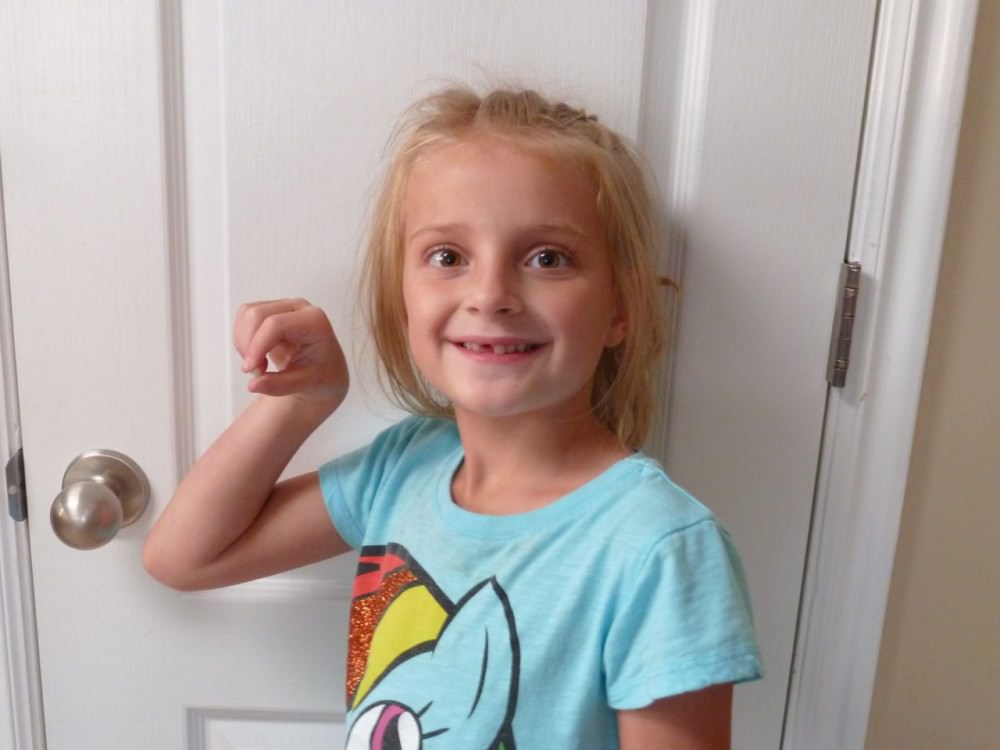 Brooke needed to let her friend Ania know she lost her tooth so she drew her a picture: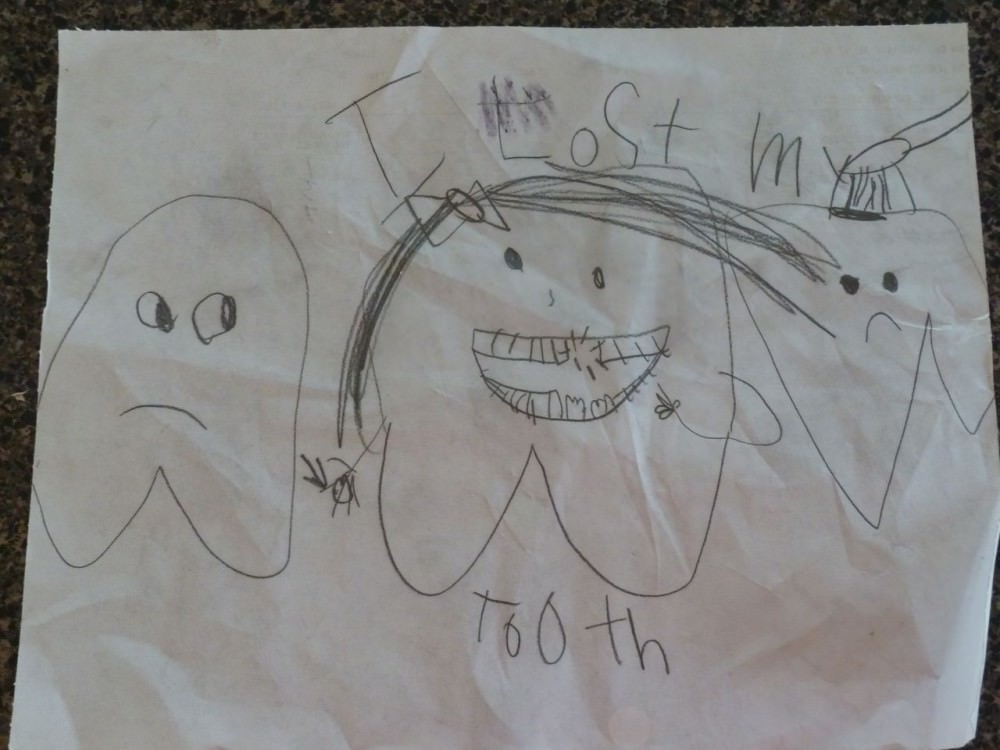 Brooke was thrilled to loose her tooth.  She's sort of obsessed with money these days and views teeth-losing as her only source of steady income.  She was also anxious to try to catch a glimpse of the Tooth Fairy.  Before bed we noticed she was fiddling with her toys.  Upon closer inspection we realized she had placed her tooth in the center of her pony castle with every pony face down around the castle.  Brooke told us the ponies were getting ready for the Tooth Fairy's arrival and were bowing.  Then we noticed she had a hidden video camera all set up focused on the her tooth ready to catch the Tooth Fairy in action.
Can you believe she actually got the Tooth Fairy on camera?  Amazing!