We took our annual trip to Carlsbad in October to visit my parents. This time we brought Dallas's mom, Kathryn, with us. We had a great time!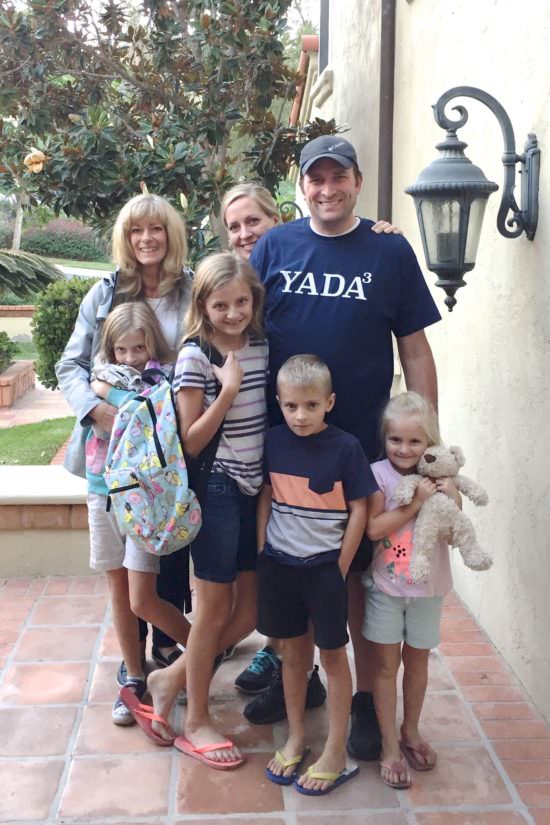 We settled right in with baths and cheese balls.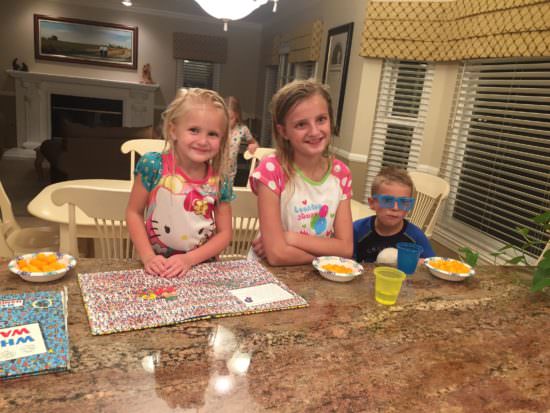 We went to church:
After church we went to the Mormon Battalion Museum.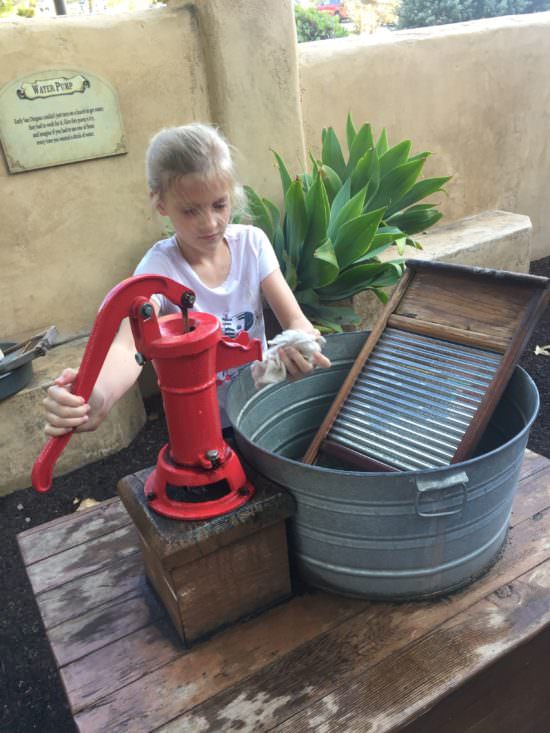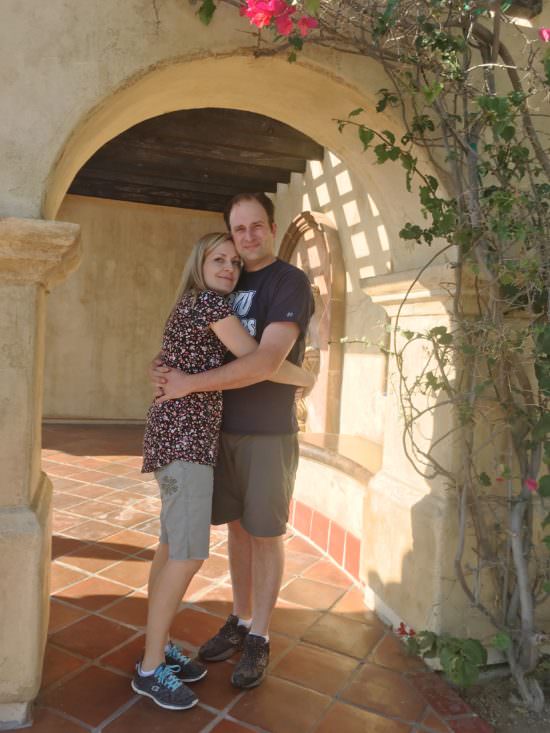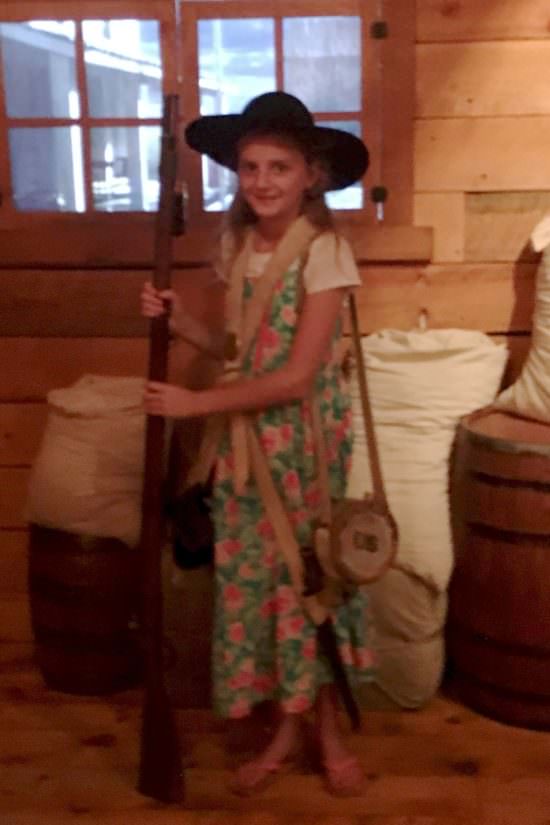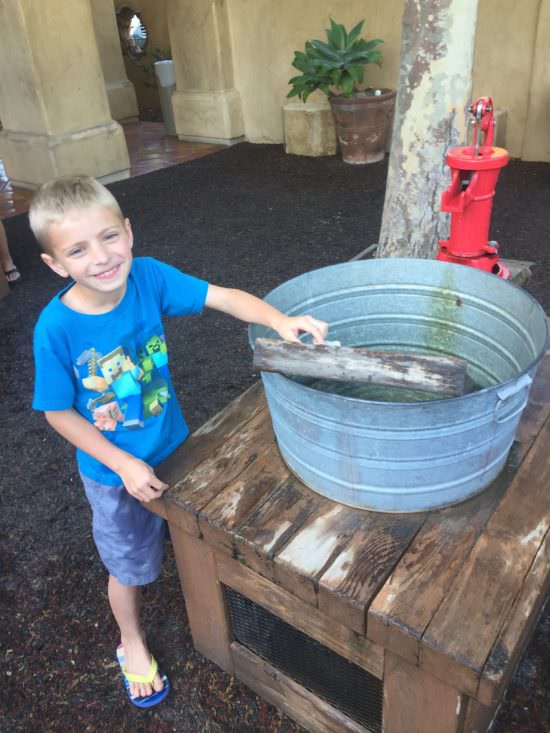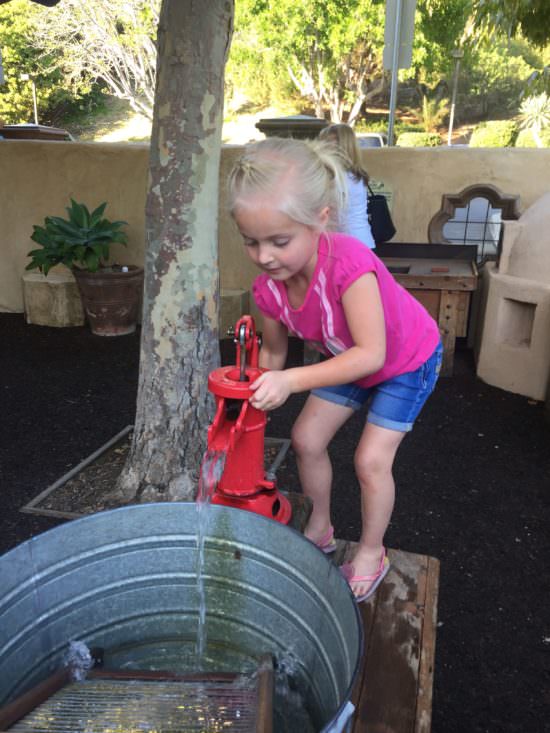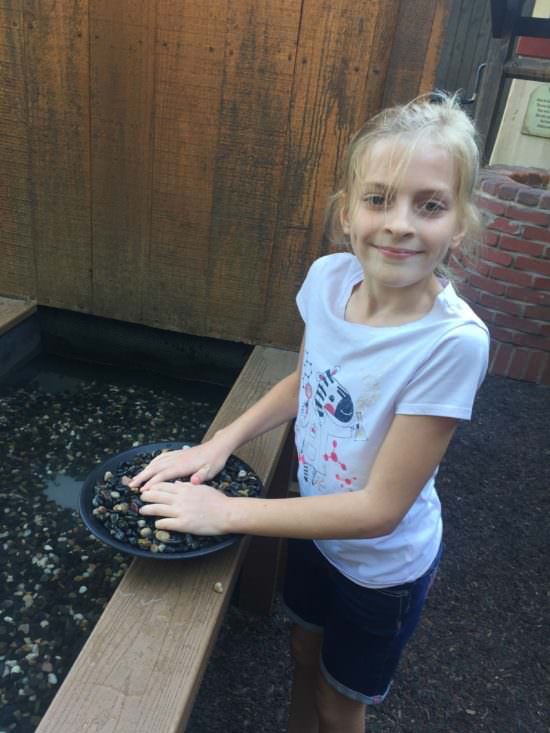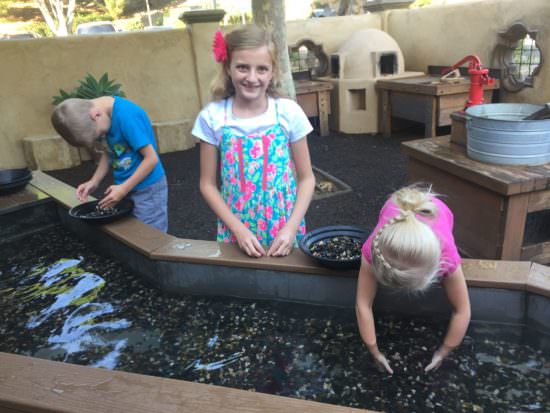 We were right by La Jolla beach, so we had to stop and see the sea lions.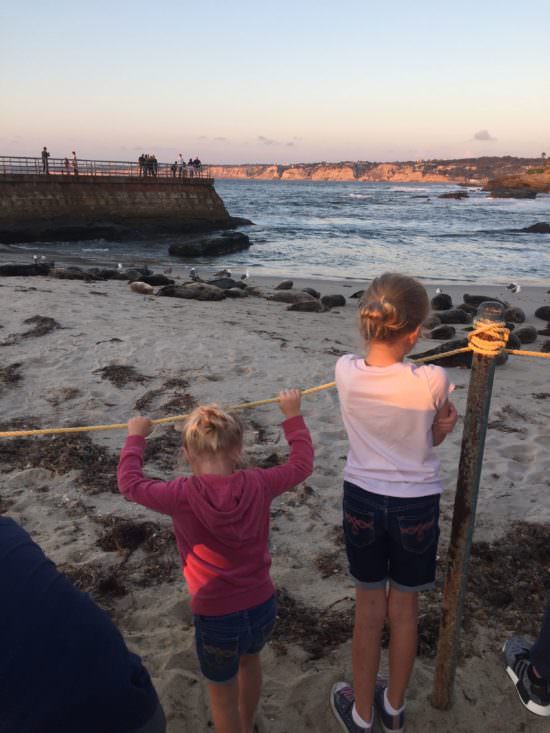 The good thing about vacationing with Oma is we could hug her whenever we wanted: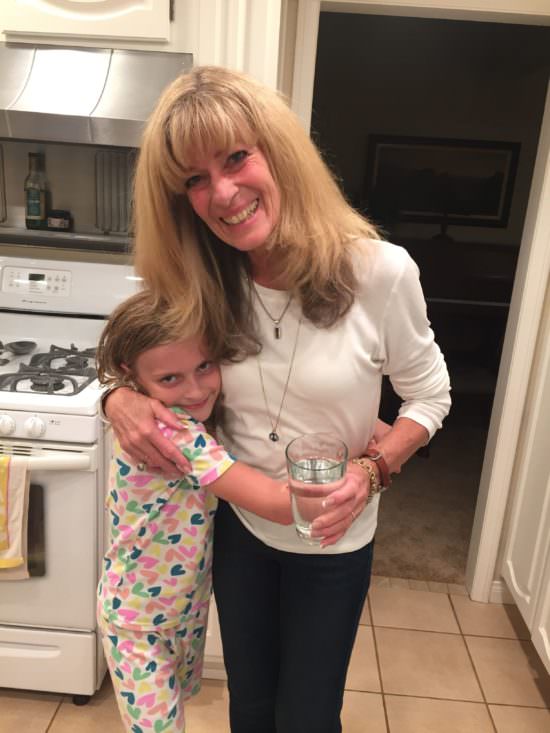 The kids drew adorable pictures. This is Spencer's rendition of our blue van arriving at Grandma's house: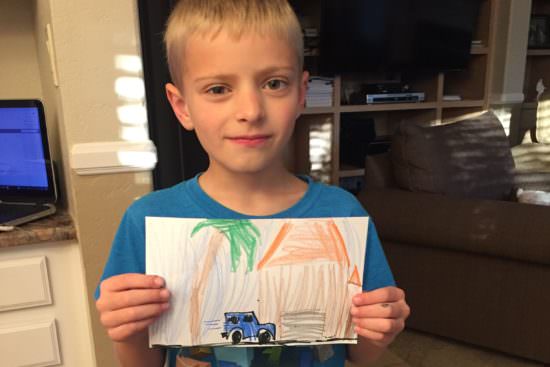 Madison drew a fish and her with Grandma and Grandpa: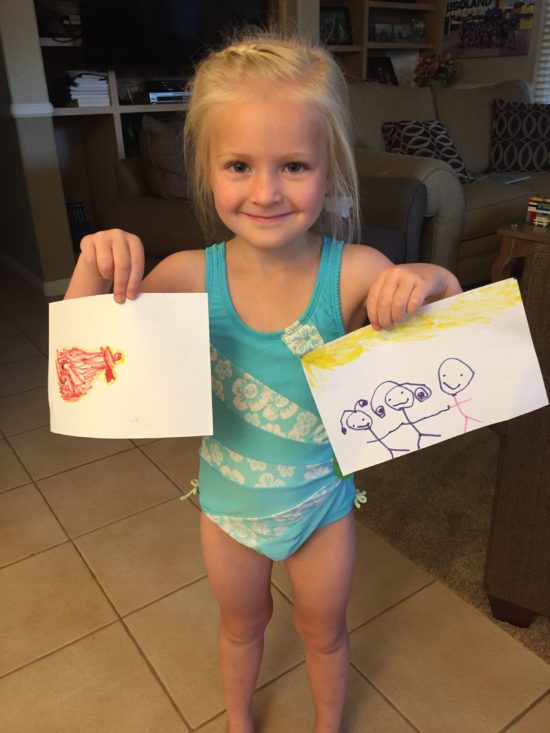 Caroline took her time and filled up her whole page with color as she did a cute palm tree: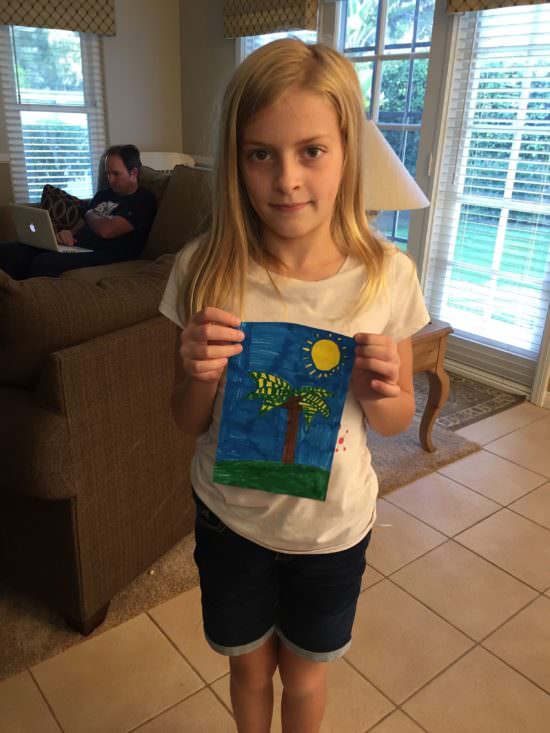 Brooke was drawing some adorable animals. I remarked that I couldn't believe how well she could draw without looking at anything for reference. I mean, I think I know what a pelican looks like…until I try to draw it and then I realize I have no idea about how its neck attaches to its body or what its tail looks like. We decided to have a pelican-drawing contest. The results ranged from impressive to ridiculous. Brooke drew the two pelicans at the top with the orange beaks. Going clockwise from there we have Caroline's, my mom's, mine, my dad's, and Kathryn's was the big blue one. My dad is good at a lot of things…but drawing pelicans may not be one of them.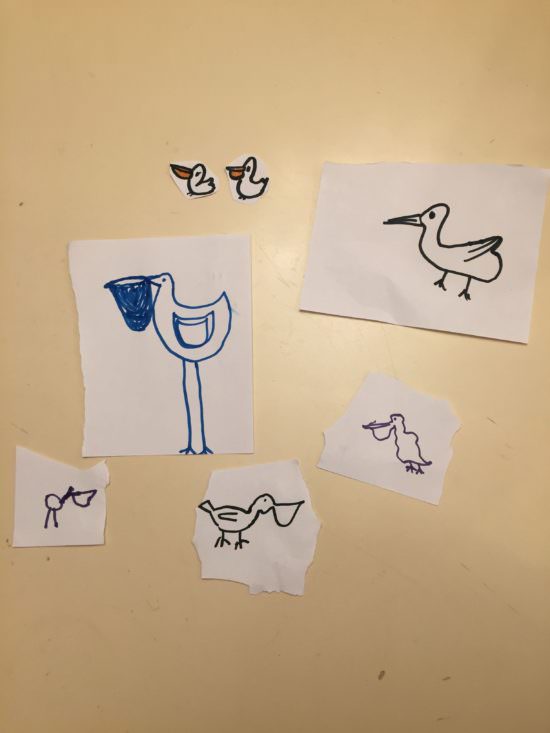 He is, however, really good at making French toast every morning. Yum!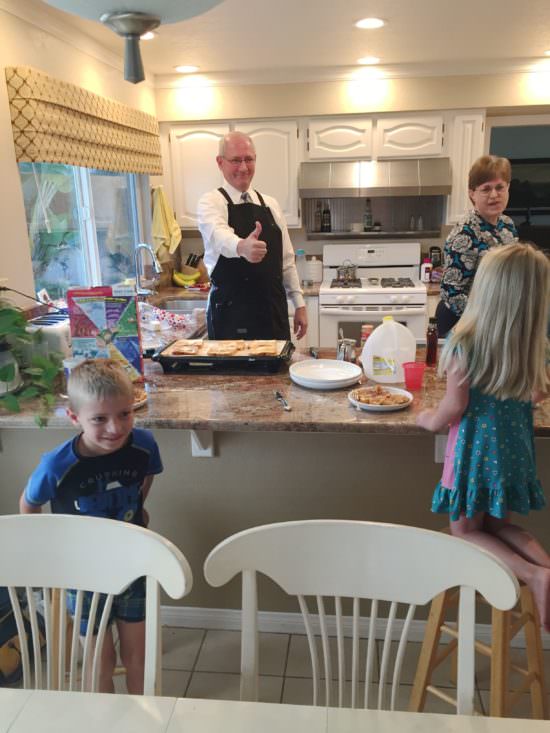 It was a super windy day, but the kids were dying to go to the beach, so we went and had a good time despite sand flying everywhere. Brooke directed this photo shoot before we left:
When we'd had it with the wind, we went home, had dinner, and begged Grandpa to pop us some popcorn while we watched a movie. He is good at popping popcorn. He gladly obliged.
The next day was Legoland day!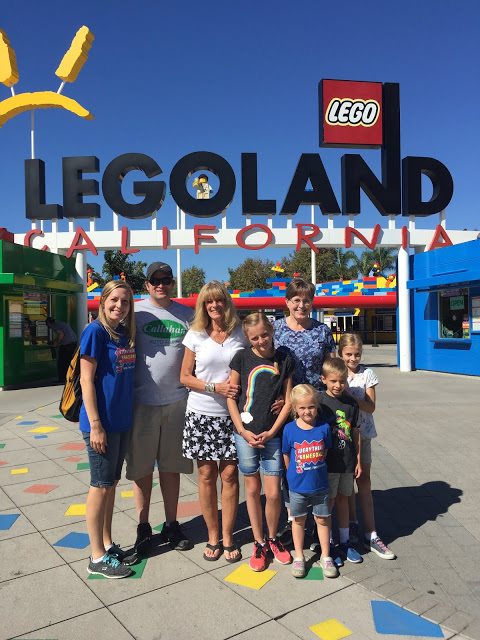 The weather was perfect and there were no lines. It was great!
The kids made cars out of Legos for a big race.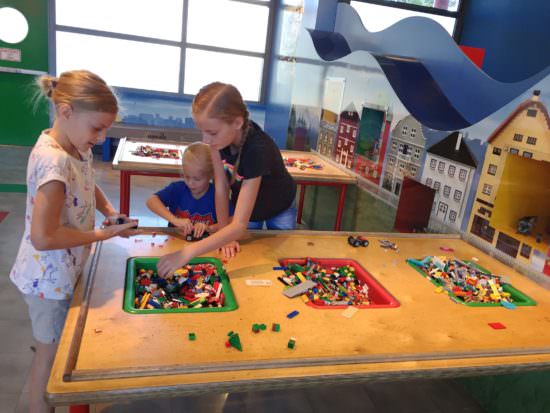 Madison was the youngest racer in her heat, so we didn't have high hopes, but we were all surprised and delighted to see that her Christmas tree car was the clear winner! Red ribbon for Madison!
I was dying to do the Ninjago ride. My parents have season passes to Legoland since they live five minutes away, and my mom and dad always ride this ride when they go. My mom ALWAYS beats my dad. She has some hidden ninja skills, so I was anxious to see if I could beat her. The answer – nope.
Dallas, however, also apparently has crazy ninja skills and he was able to get on the "Best of the Day" scoreboard…with my mom!
Madison was completely fearless. She loved the roller coasters best and insisted on riding with her arms up on every ride.
Our fairy tale Brooke:
Our tickets also got us into the aquarium. The kids enjoyed stamping their booklets:
The next day we went to the Fleet Science Museum. We went to two classes to learn about air pressure and static electricity:
As we were getting kicked out of the museum at the end of the day, my dad saw the lady at the concession stand throwing away buckets of popcorn. He asked if we could have one and she said yes! Turns out my dad's also good at scoring free popcorn!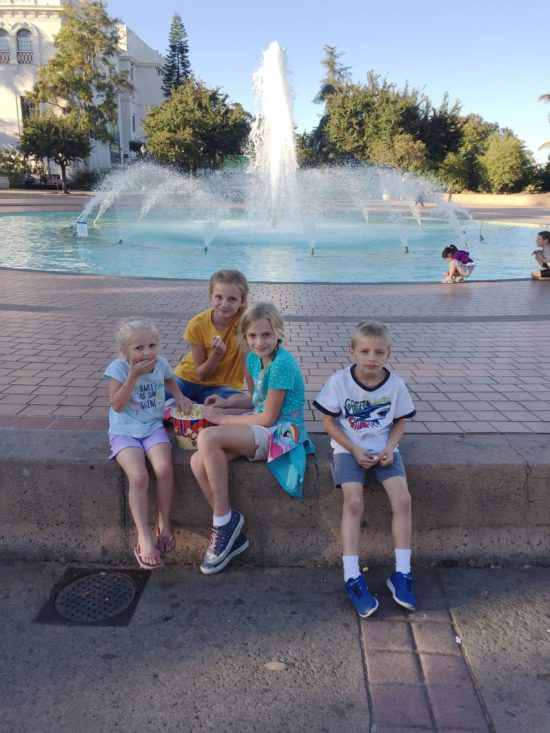 The Fleet Science Center is at Balboa Park, so we walked around the park a bit.
We ended our day at Golden Corral: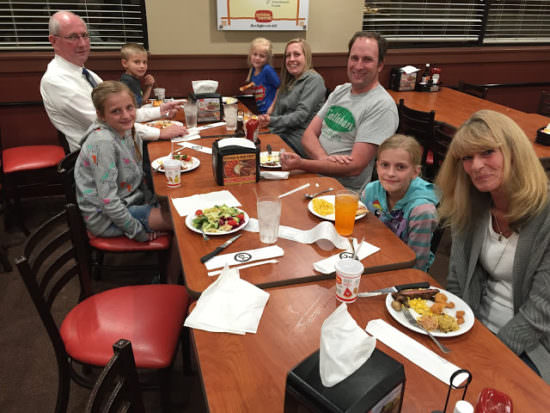 The next day we went to Point Loma tide pools. We got there at low tide, but the surf was still too high to see much. Oh well.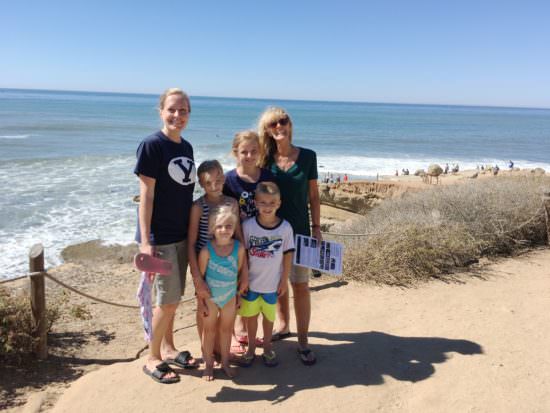 Then it was off to the beach once again:
We played a rousing game of Jenga.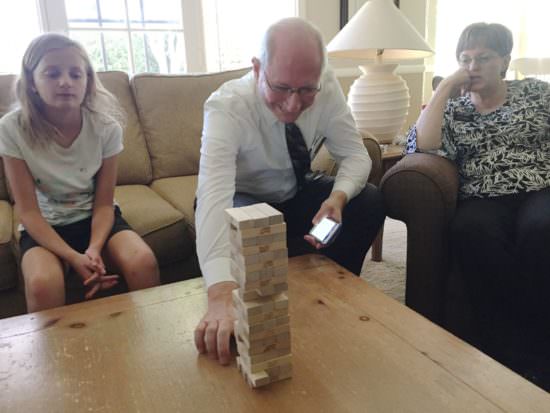 Brooke added her own challenge by deciding to play using her feet:
We ditched the kids with pizza and a movie and the grown ups had a very nice meal at Benihana:
We also played Qwirkle after we put the kids to bed:
We found a fun park by my parents' house and played. The kids and Kathryn collected twigs, acorns, seeds, leaves, thistles, and pinecones:
Then we decided to hit up the beach one more time:
This is Dallas blocking the sun from my eyes. If that isn't true love, I don't know what is.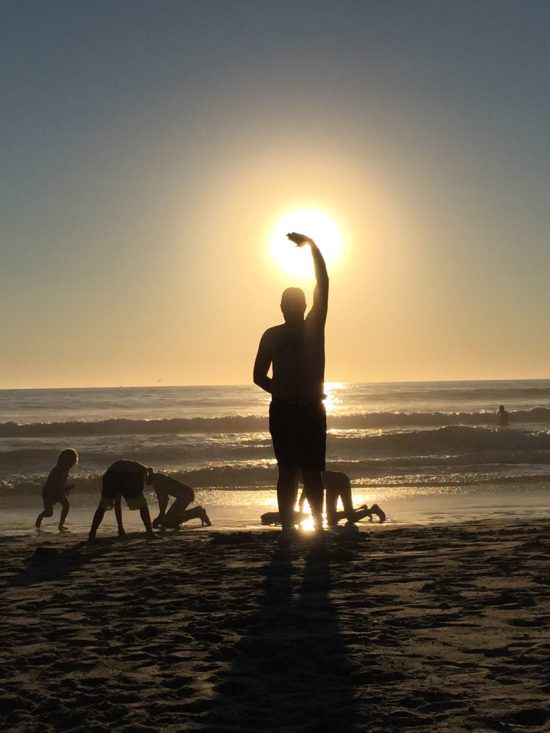 All too soon it was time to say good-bye.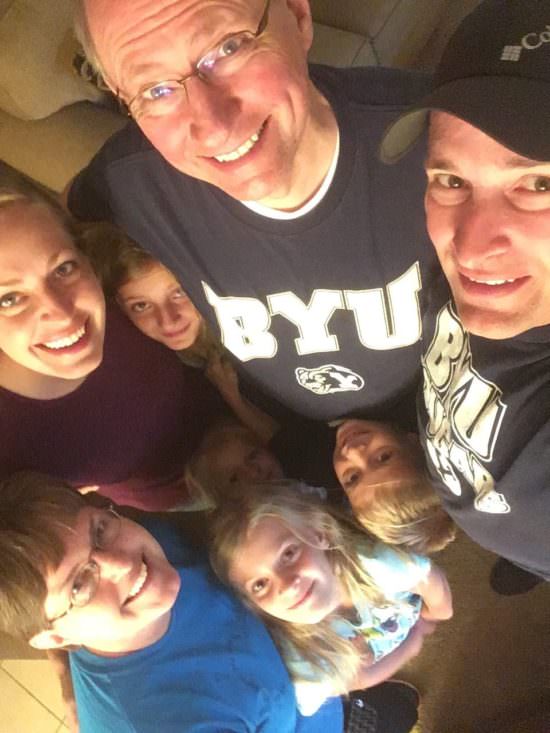 We had to give Grandma and Grandpa's stuffed animals one last hug: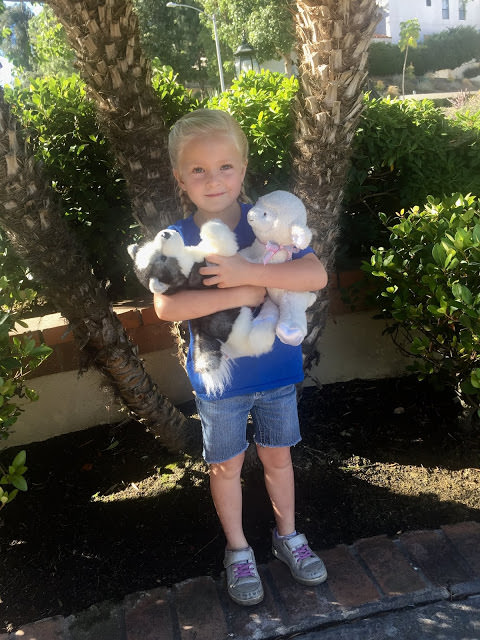 And we had to give Grandma and Grandpa one last hug:
We always love our trips to California. We were glad to bring Kathryn this time around and make some fun memories with her.