My mother-in-law invited me to go with her (and her daughter and her friend) to Gardner Village's Witchfest.  Wearing witch hats was mandatory: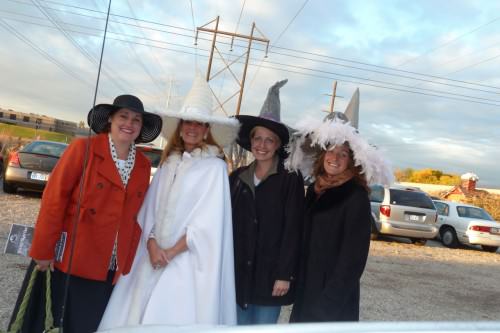 We had a great time seeing everyone in witch costumes.  Some people REALLY got into the dressing up and their dresses and hats were so amazing.
We felt like we were with a celebrity because everyone wanted their picture taken with my mother-in-law, the White Witch.  She even got a videotaped interview with…someone…we're still not quite sure who: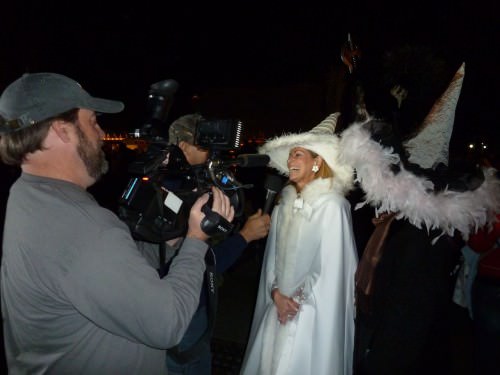 We ran into someone we knew who told us he'd be changing into a costume later that evening.  We met up with him to get pictures taken. (He's the creature behind us wearing stilts and a mask.)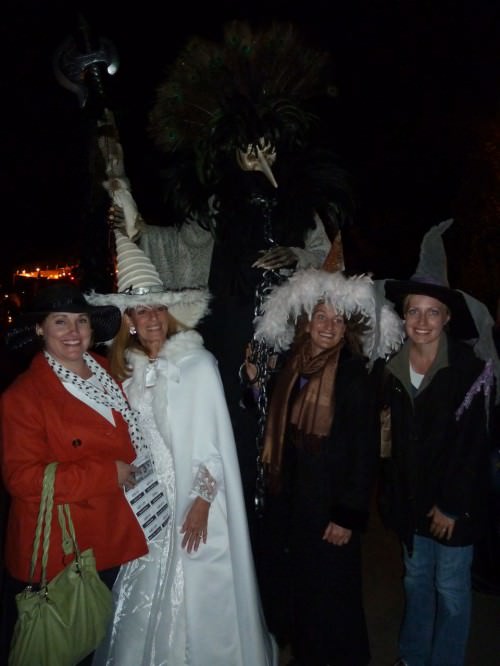 We also happened upon Glinda the Good Witch and felt it only right that we get a picture of her and the White Witch together: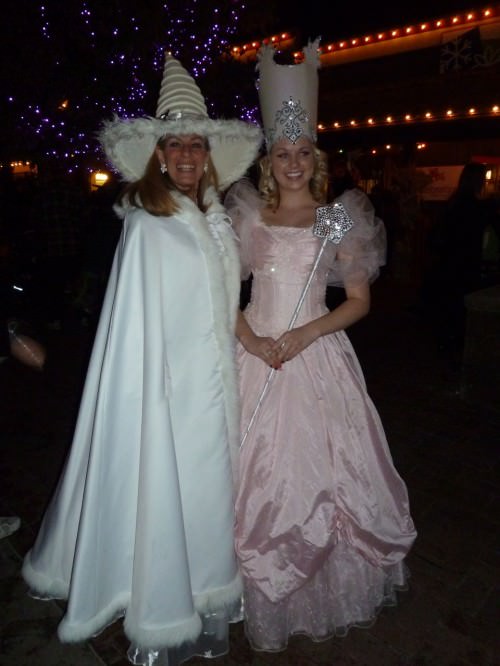 It was a very nice way to spend the evening.  Thanks for inviting me!