I have been so busy that I haven't posted in a while.  Good thing Dallas is around.  He's been in the blogging mood and has provided the last FOUR posts.
It's high time I finished up with our Florida trip.  (I know.  It's sad to see a good thing end.)  The whole reason we went to Florida was to see Abe and Klarissa get married.  They were married May 23 in the Orlando Temple.  Dallas and I were grateful to Ben and Sarah for watching Brooke so that we could attend the ceremony.  Here are some pictures.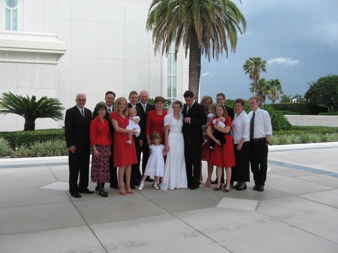 I know you can't really see anyone in this picture.  Sorry.  I posted it to show you that the Thomas family was there, in all our glory (plus I love how Natalie struck a pose).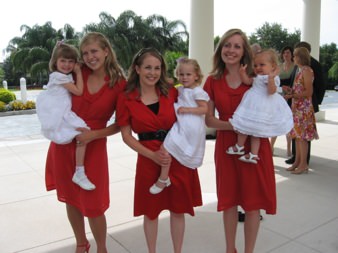 Three cute girls (and the kids are darling as well).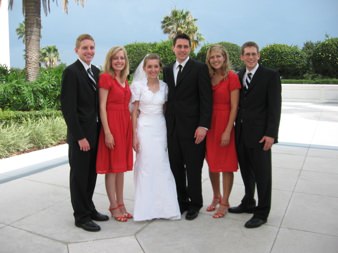 All my siblings–Ben, me, Klarissa, Abe, Sarah, Jacob.  Yes, it's true.  I am officially the shortest sibling in the bunch (even with excruciatingly tall high heels on).  It's a good thing Jacob and Abe were attracted to short women so that I'm at least taller than SOMEONE.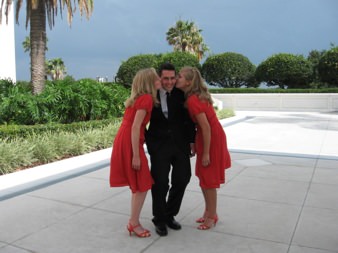 Our family's traditional sibling kiss picture.
The photographer was trying to get a candid shot of all of us.  He told us to goof around.  This was the end result.  We all just look awkward.  Jeff and Sarah–let this be a lesson to you.  Do not have your photographer make us stand together acting like we're having a good time or your wedding album might be plagued with a picture like this!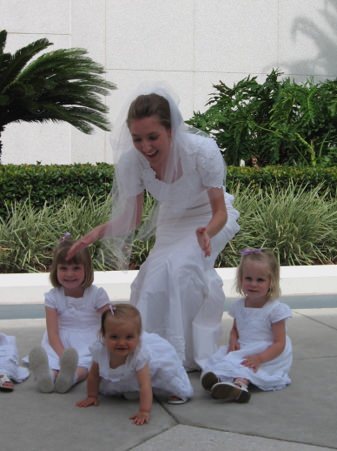 Which one is the bride?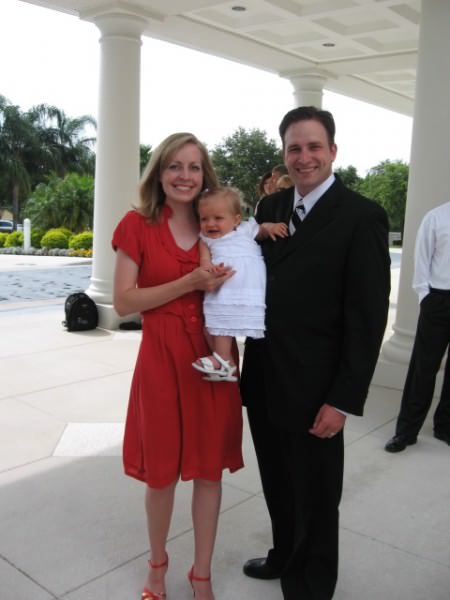 Yes, Dallas was there as well.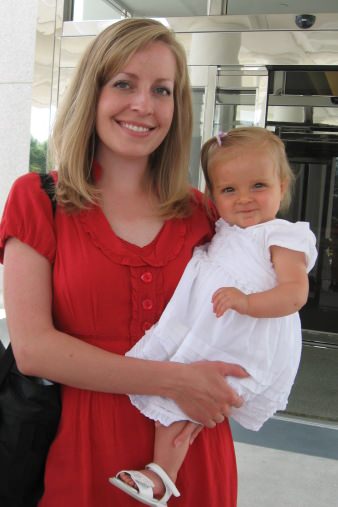 My and my girl.
Congratulations Abe and Klarissa!