Our third vacation day found us at Disneyland once again. As we waited for the rope drop, the three big kids went to some gift shops. That left Madison free to pose for pictures with Mom and Dad:
We knew we wanted to ride Rise of the Resistance one more time, so we decided to book it over there right at the rope drop to hopefully have less of a line. The rope dropped. We walked. And walked. And walked. Rise of the Resistance is a good walk from the rope drop. Crowds thinned around us as they went to other rides. We knew we had made a good choice. We were going to have such a short wait!
We arrived at the ride with tired legs and hopeful spirits. Sure enough, we got there and there was no line at all! There was, however, a cast member there to tell us that the ride was temporarily closed. NOOOOOOO! We were so bummed that we had walked so far and wasted time for no reason. We decided to go on Indiana Jones again and make our way across the park to Space Mountain.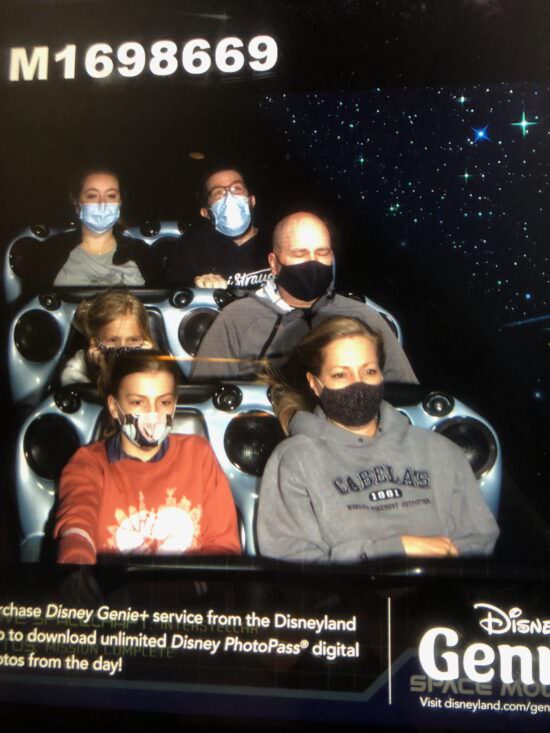 We did Space Mountain three times because the line was so short, and we loved that roller coaster. Just as we were about to go on the Buzz ride, we saw that Rise of the Resistance had opened and only had a ten-minute wait. We decided to book it back over there. Unfortunately, everyone else in the park apparently decided to do the same thing and by the time we got there, the line was already super long. We knew we wanted to ride it again and we knew the wait time would always be long, so we chose to just wait it out while we had some snacks and took some photos. The line moved fast and actually wasn't too bad.
The ride was just as fun as before and we were glad we had been able to do it again and check it off our list.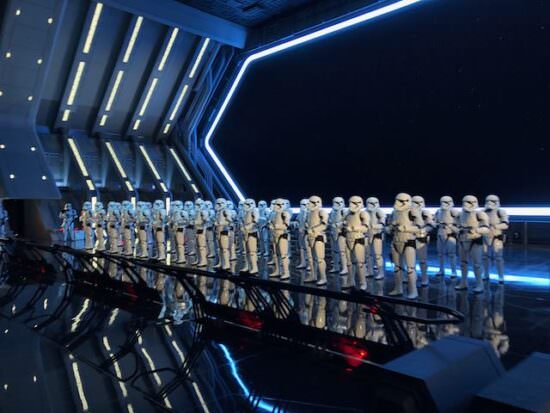 We settled in to ride some more mellow rides such as Winnie the Pooh:
Dallas took the three little kids to Tom Sawyer Island while I spent time with Brooke looking in gift shops.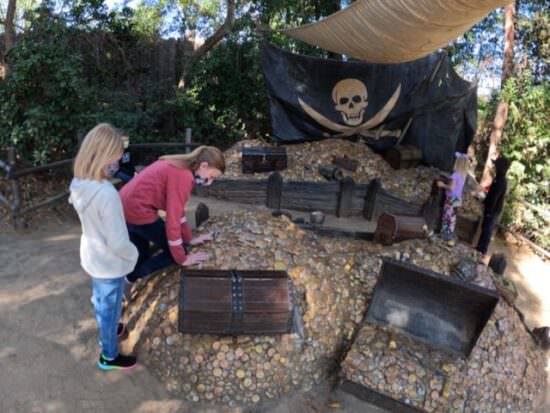 We all met up again to ride more rides into the afternoon: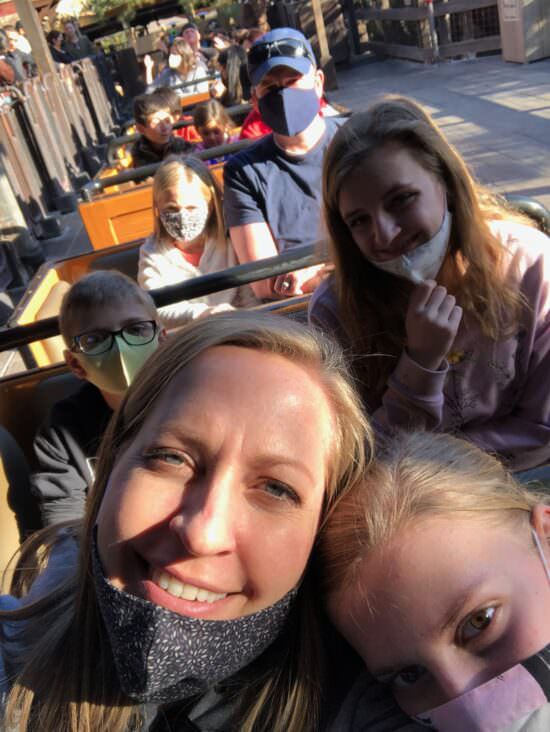 We rode Pirates of the Caribbean and saw Jon Heder (Napoleon Dynamite) in line. That was exciting.
As our day drew to a close I told the kids that this was their last chance to do things in Disneyland, so what did they want to prioritize? I wasn't expecting them to unanimously declare that we HAD to stop by the Tiki Room before leaving:
Spencer fell in love with Groot when he saw it in the gift shops:
And Madison had to cuddle every Stitch she saw:
I had to document the island in our hotel room. We brought tons of snacks to keep us happy during our trip!