Madison has finally given us a good hearty laugh!
Related Posts
Brooke, Caroline, Family Fun, Madison, Spencer
I've been storing up kid artwork for a while, so here's a post dedicated to our aspiring artists/graphic novelists.
Brooke's school papers continue to be used (for better or for worse) as her sketch pad:
Holidays bring out her creativity:
She saw our bananas and couldn't resist giving them a little personality: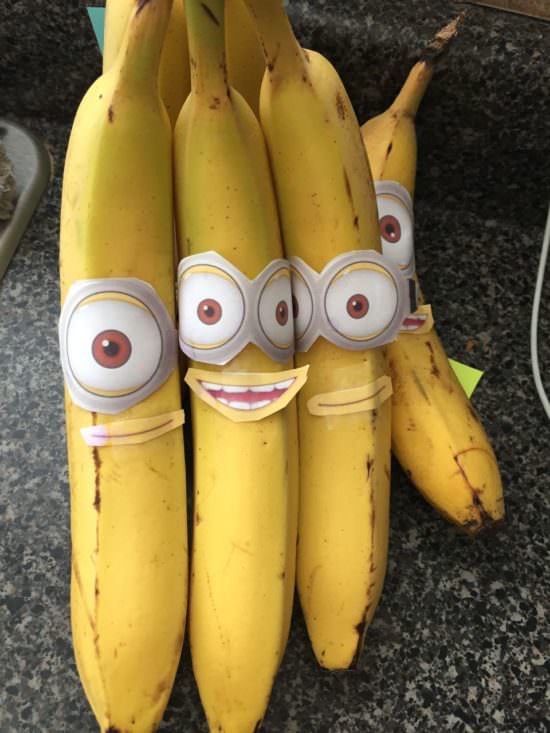 And then we have the endless doodles and comics she draws on every scrap of paper she can find:
Caroline isn't quite as prolific of an artist, but she does do cute drawings as well: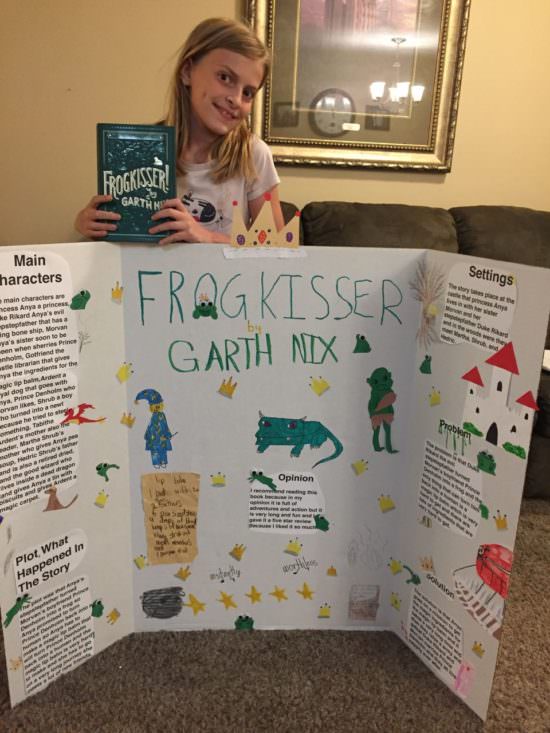 Spencer enjoys drawing also. Here we have a self portrait: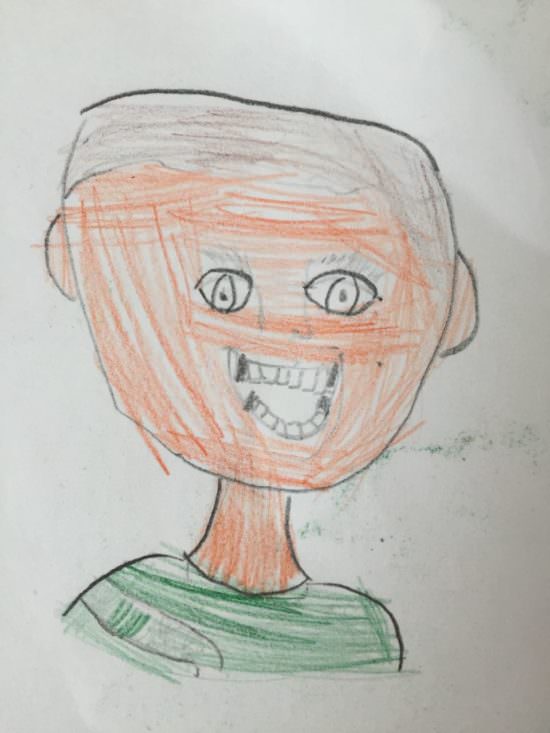 Another child who can't resist doodling at school: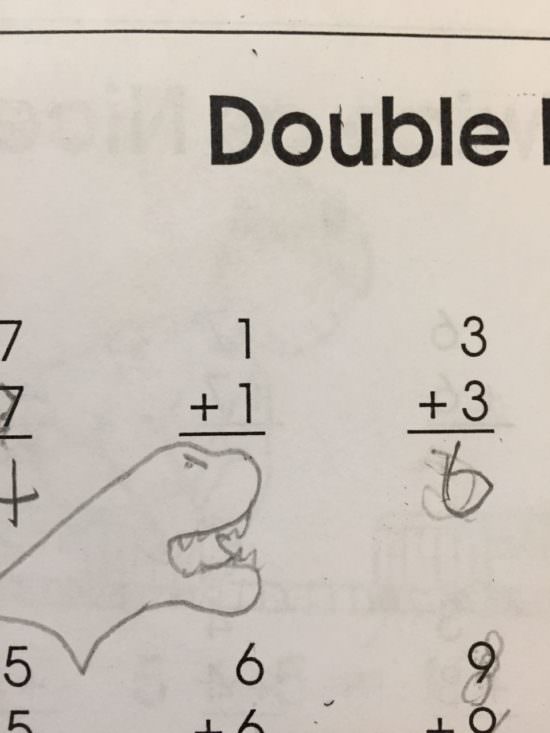 Spencer went through a phase where he was really into flags. He'd look up pictures of different flags and recreate them in miniature:
Lately Madison has been joining the artistic ranks.
Madison drew this one in church. Her friend Norah is sad, so she's giving Norah a doll to make her happy: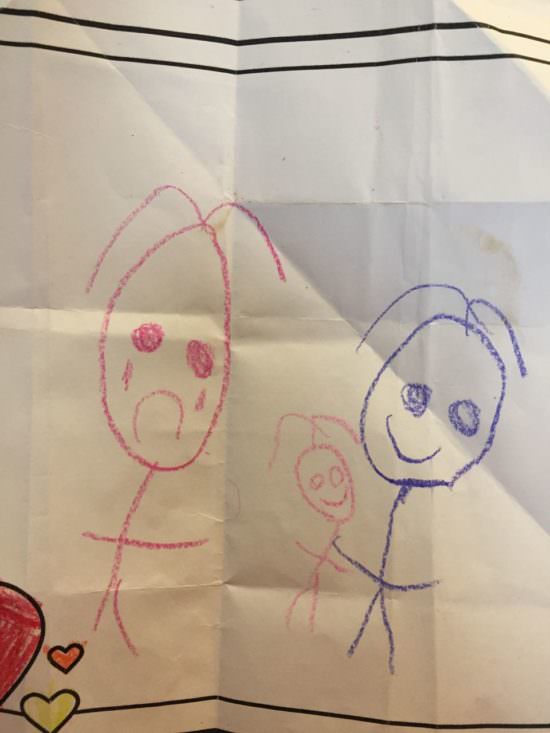 This princess got caught in a rainstorm and wasn't happy: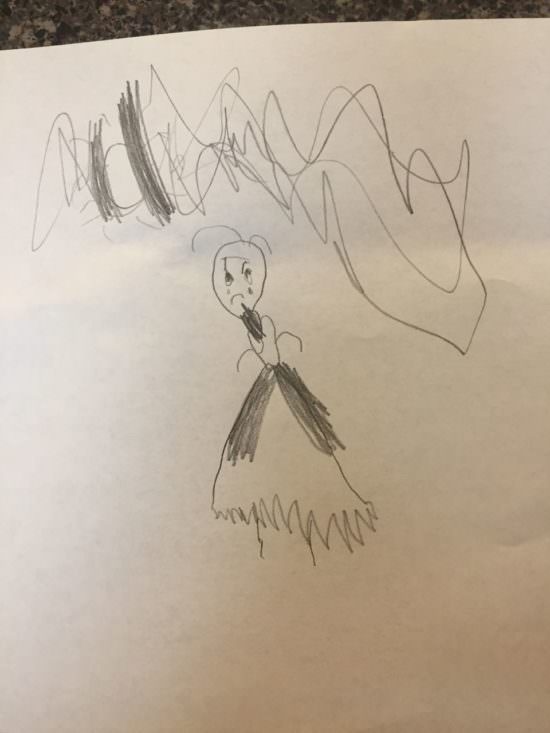 Madison brought this paper home from preschool. I was shocked at the adorableness of that zebra and had to text her preschool teacher to see if Madison actually drew that. Turns out she did draw it all by herself. It's especially surprising how good her zebra is when you compare it to the other two animal blobs beside it.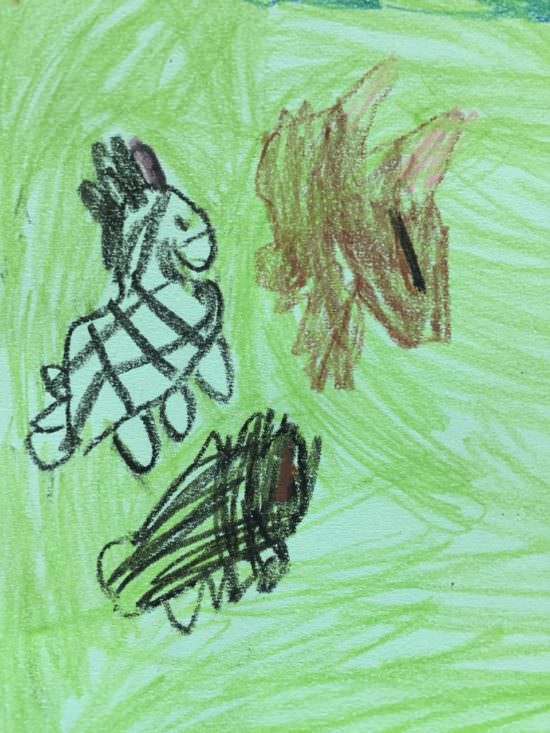 One day we played Pictionary as a family. We told Madison she could draw whatever she wanted. The category was "animal." She drew this: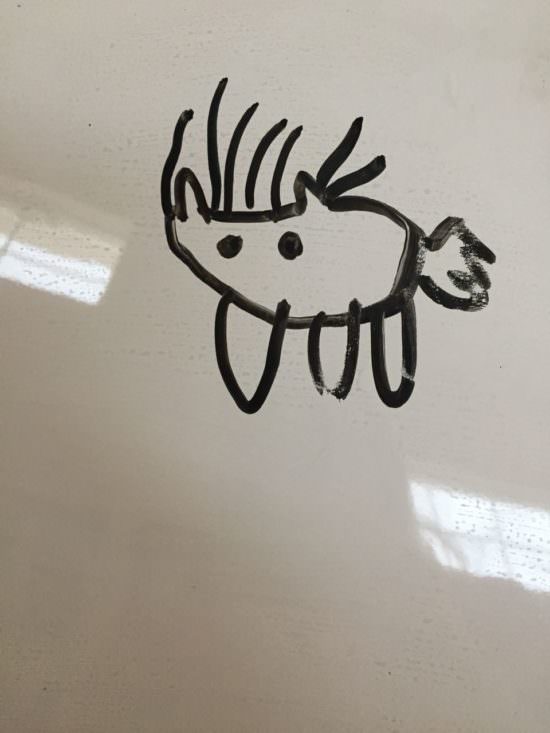 After guessing every animal we could think of we finally asked Madison what it was. Her response? A giraffe. I continue to chuckle to myself every time I think of her neckless giraffe.
Related
Madison recently had a birthday and turned four. We love just about everything about this little girl.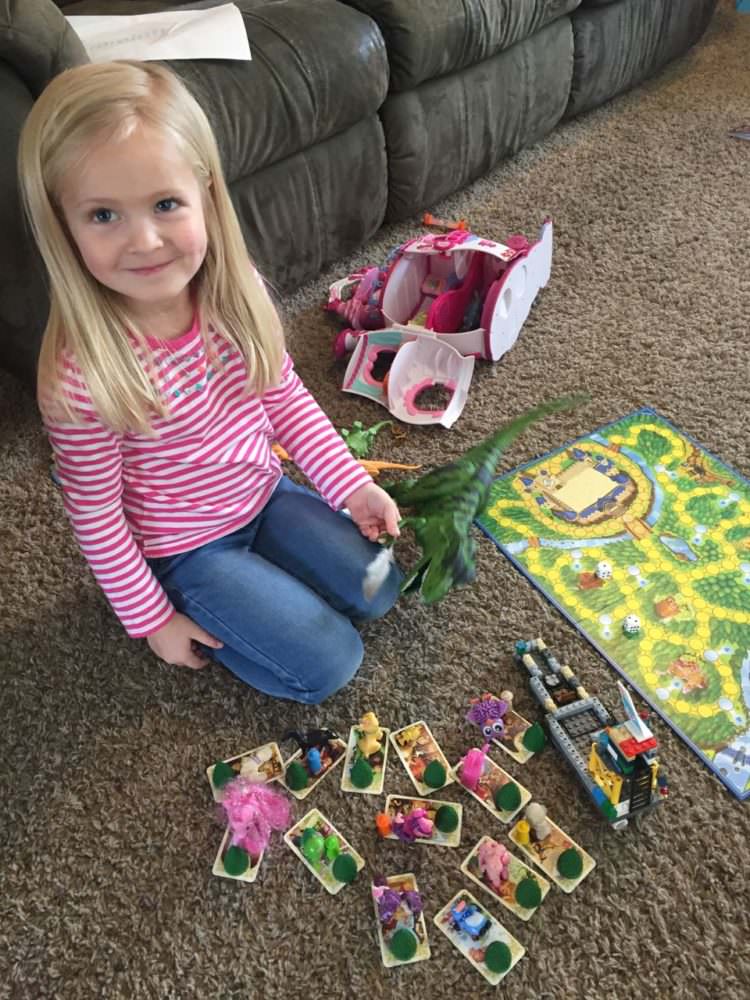 She is now a sunbeam and gave her first prayer in Primary. She was the model of reverence waiting for her turn: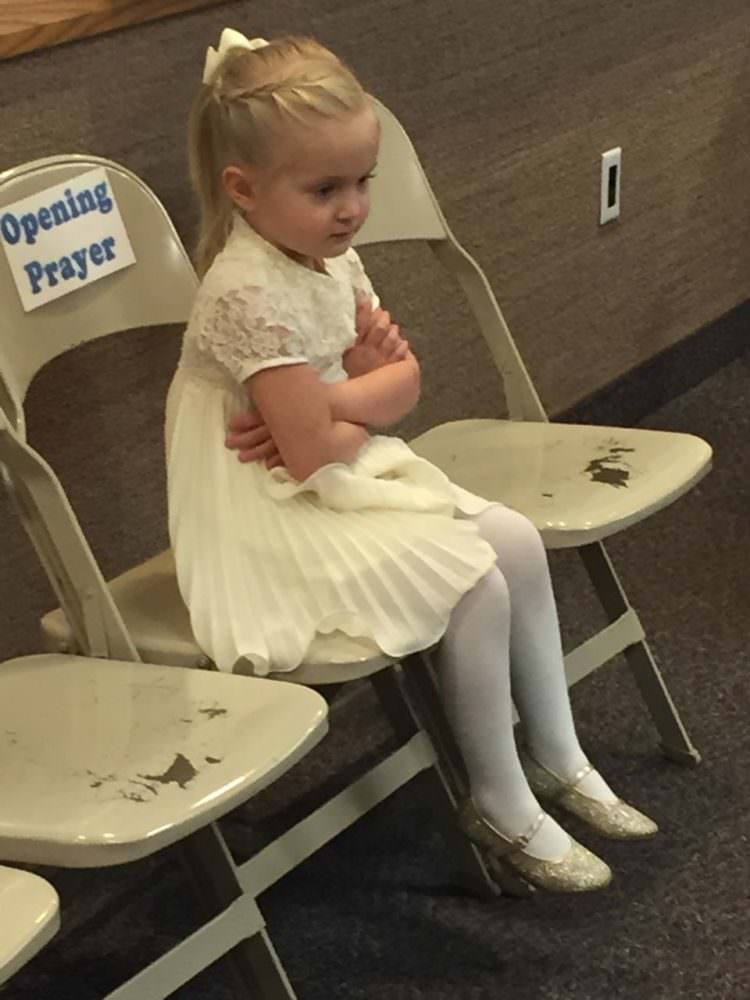 She's also reverent when she sleeps!
Madison is obsessed with Hatchimals which are little eggs that have a heart on them. You rub the heart and when the heart changes colors, the egg is ready to hatch. Inside the egg is a tiny toy animal.
Madison wanted a Hatchimal cake. Easy enough: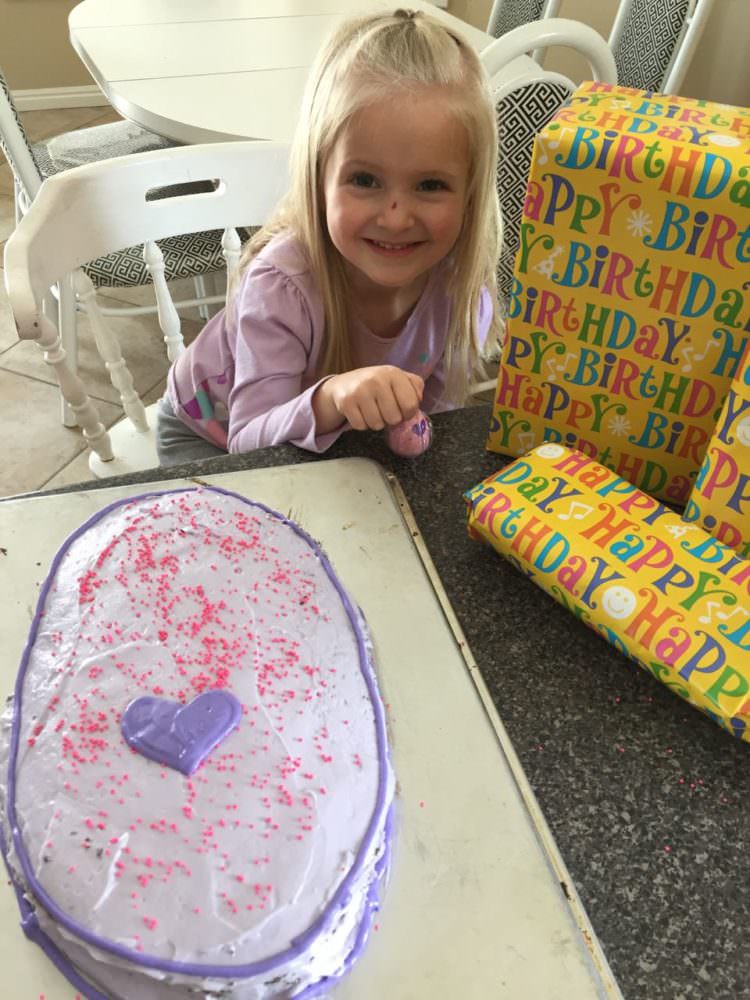 We decided to celebrate her birthday with Chuck E.
New toys prompted the kids to play together nicely for a time:
I have some Madison funnies I've been saving up. Now seems like a good time to share them.
***
Madison: "Mom! Come quick! There's a rattlesnake. It's pinch black!"
Interested to see a "pinch" black rattlesnake in our backyard I followed her outside.
It was an earthworm.
***
We were meeting my sister and her boys at a museum. We saw them coming down a long sidewalk.
Me (jokingly): "Go run and give the boys a hug and a kiss!"
Madison (indignant): "No! Lincoln is not a prince, and I am not a princess!"
***
Madison was playing with her toys. I called her to dinner. As she was getting up to come to the table I heard her say, "Thanks for watching! Please like and subscribe!"
Apparently she has been watching way too much YouTube.
***
As further evidence of her YouTube addiction, Madison saw her presents on her birthday. She held them in her hands and kept trying to figure out what could be inside. Finally she said, "I wonder what this could be? Trolls? Or Hatchimals? Leave your answer in the comments below!"
***
We sure love this little girl!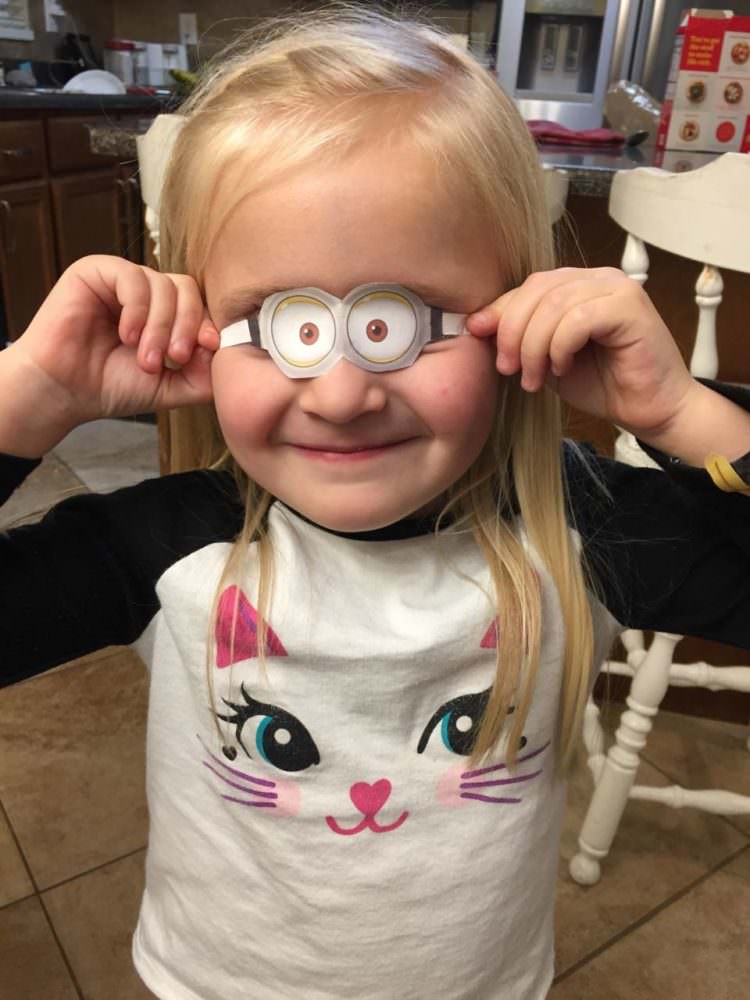 Related