Brooke is eight!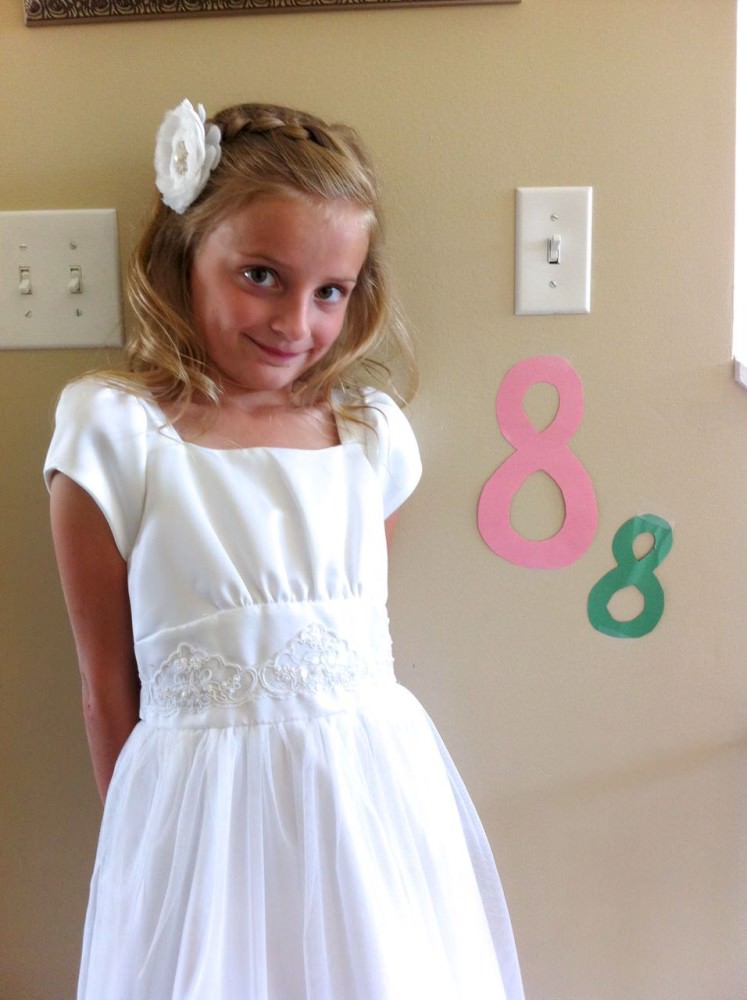 She was baptized a couple of weeks ago.  It was a special day and we were happy so much of our family could join us.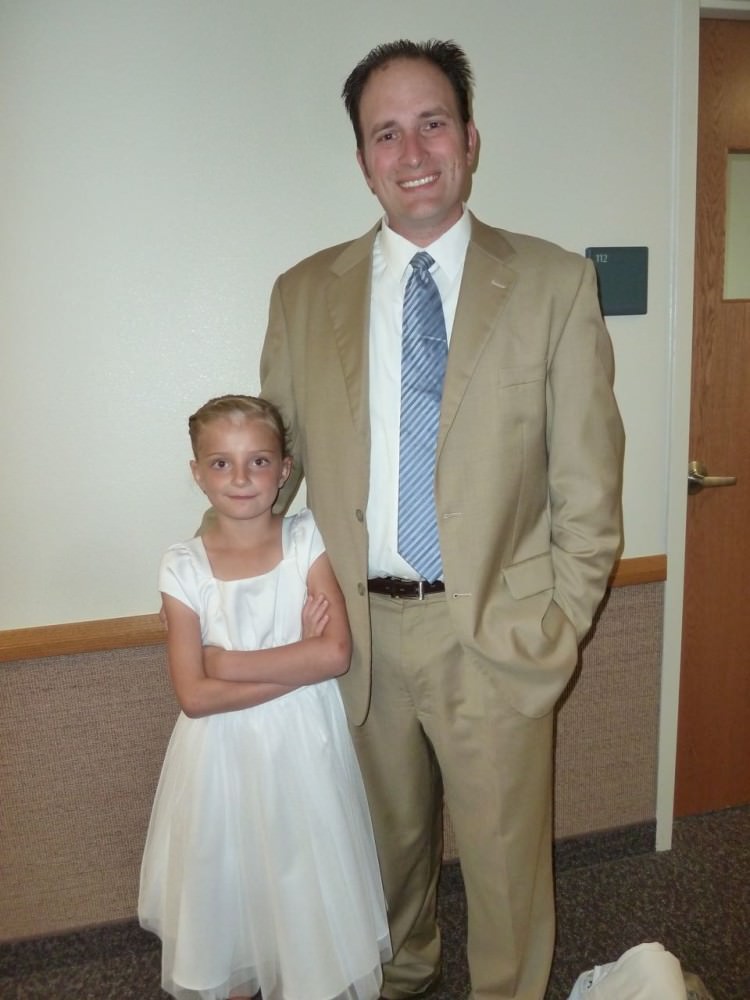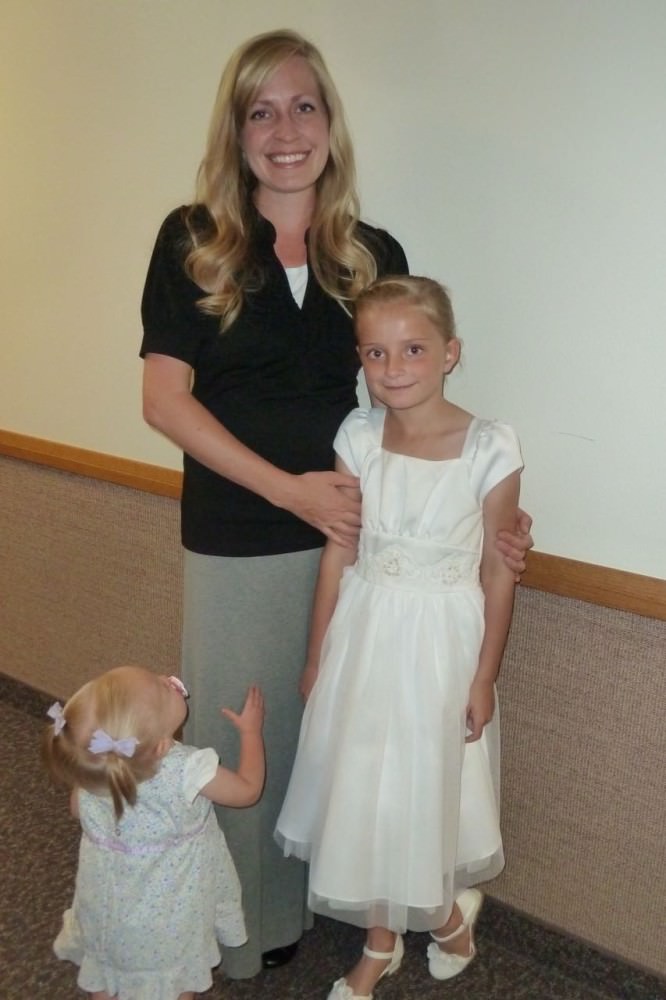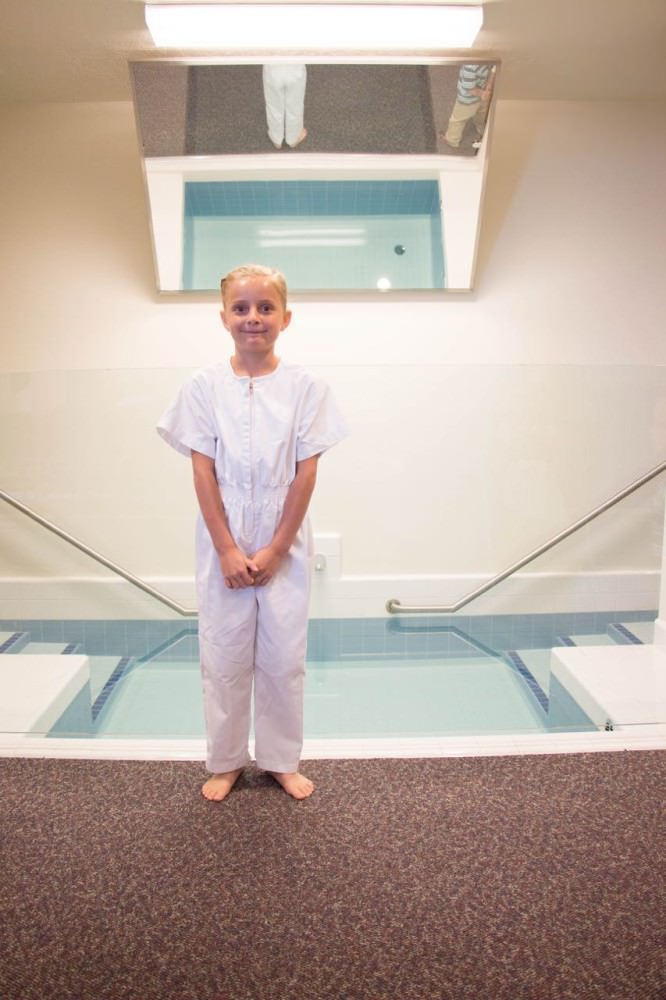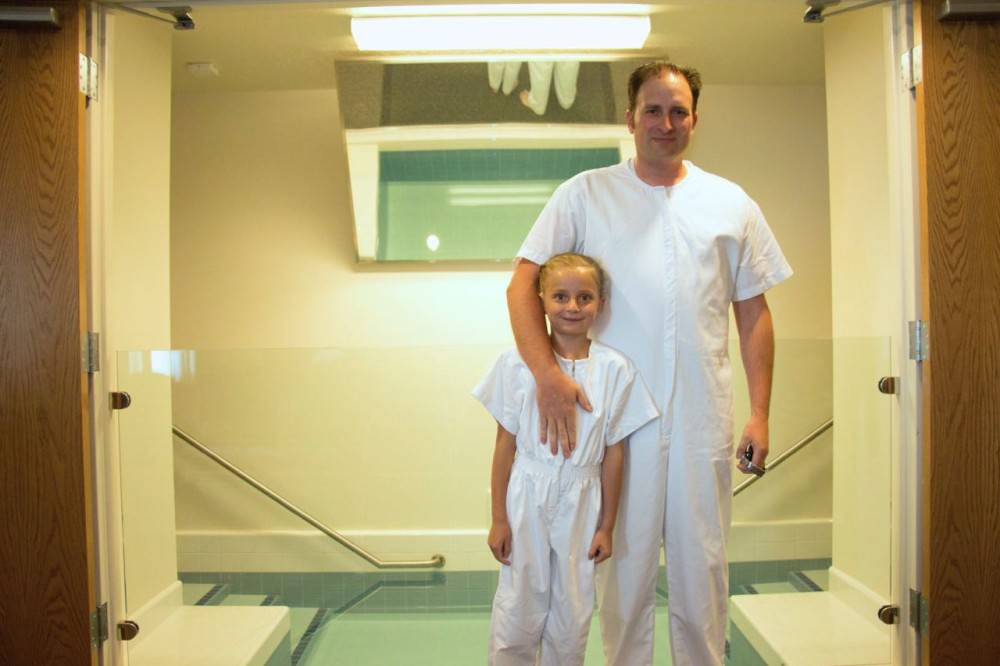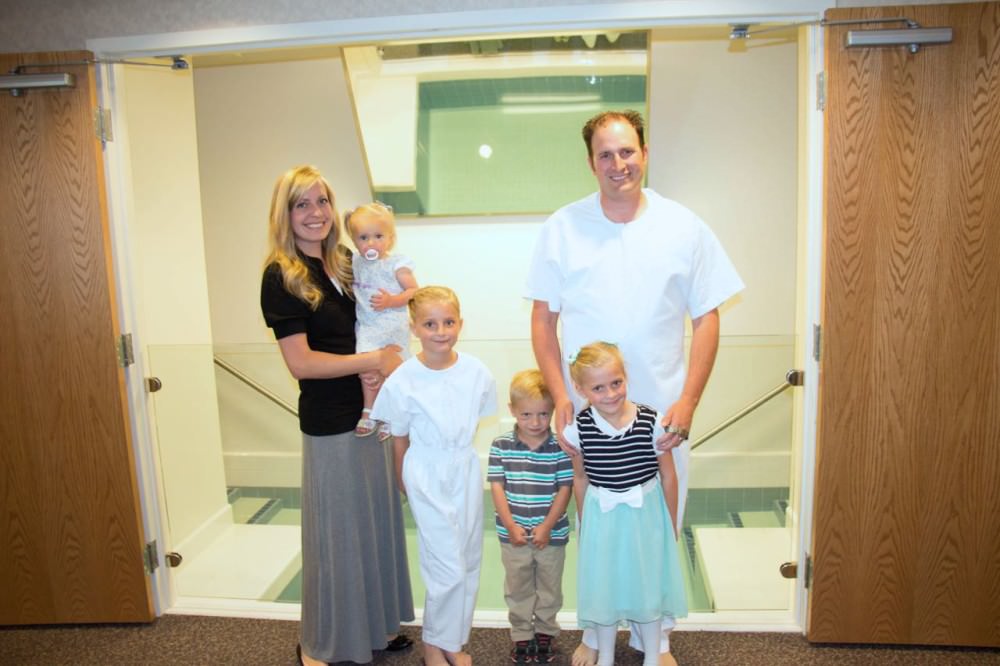 We had a luncheon after the baptism.  Regretfully I used my dumb camera to take pictures of it and I apparently used the wrong setting because about half of the pictures were blurry.  Boo!  Here are some of the better pictures: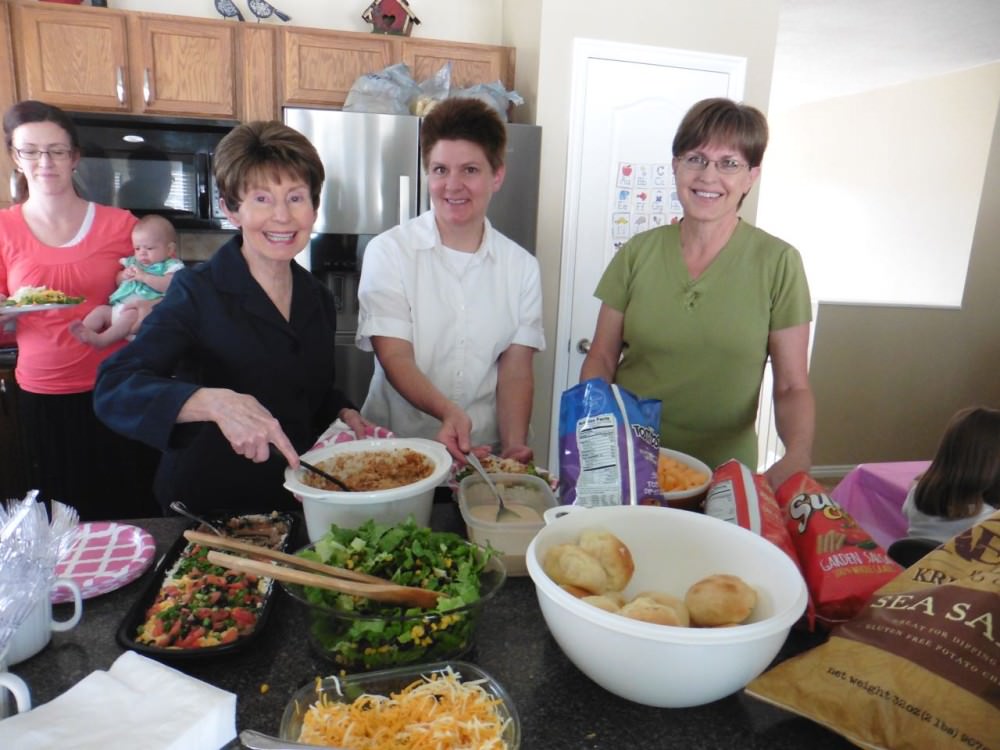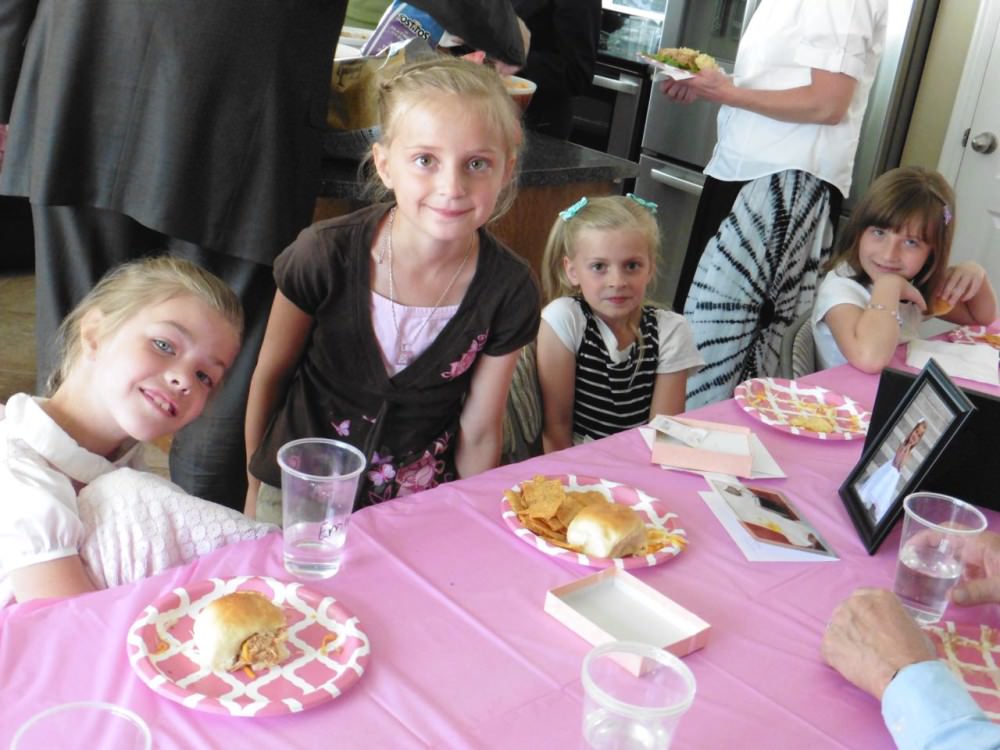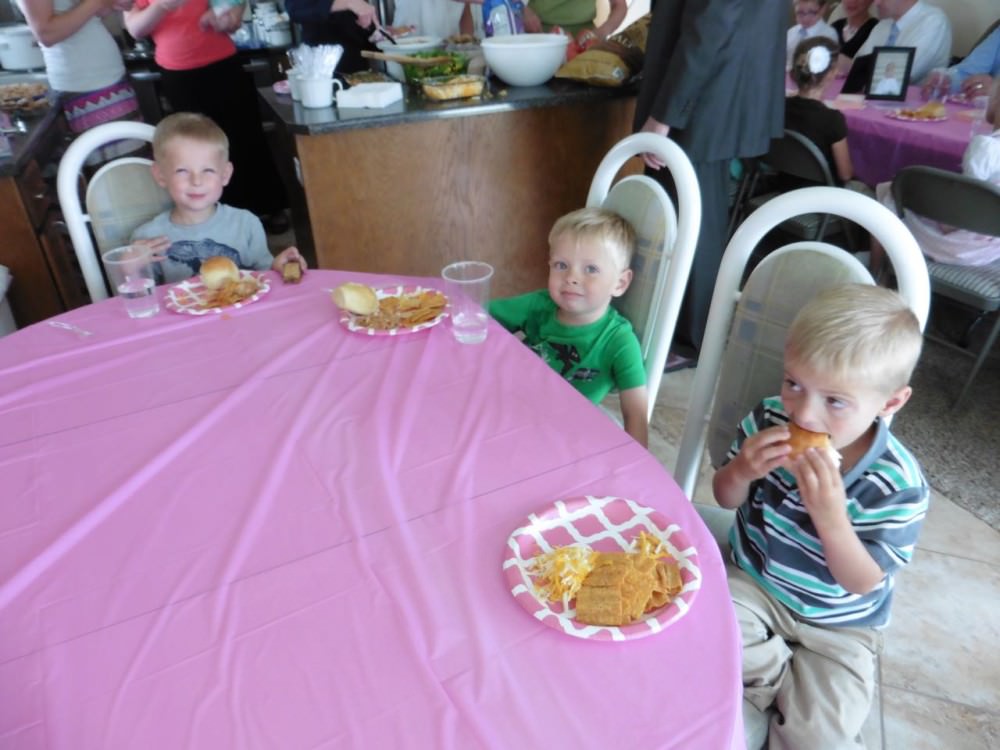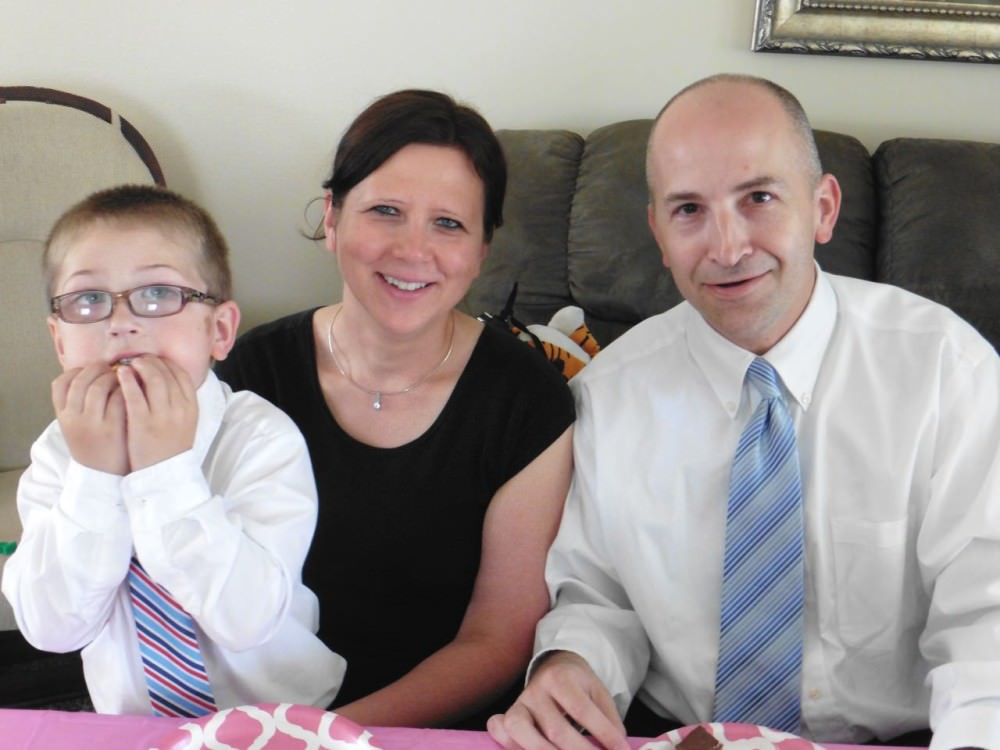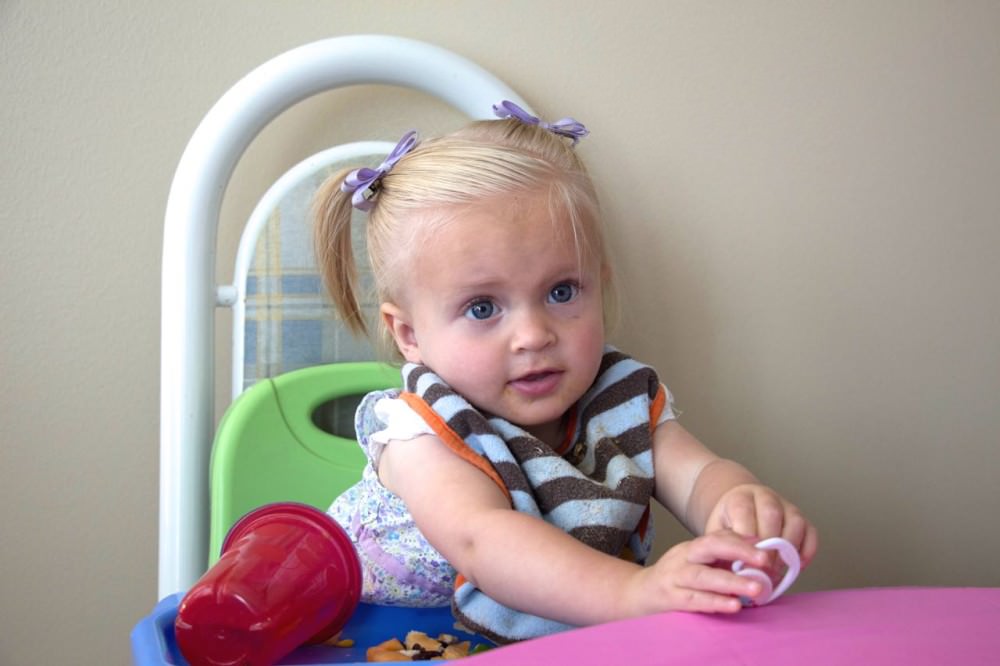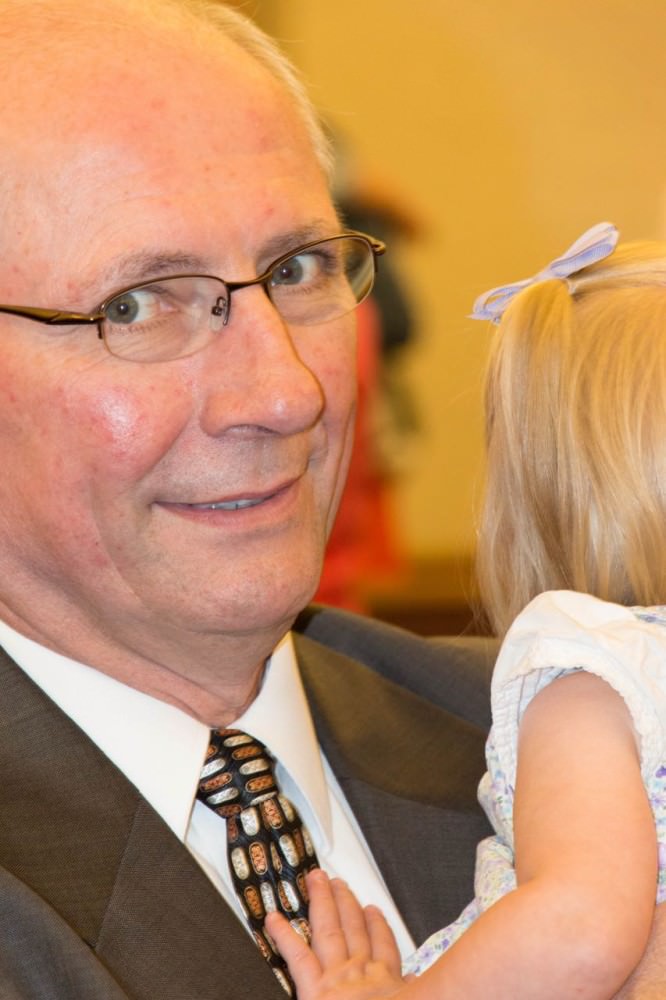 We were so, so happy that Brooke's best friends from our condo days could join us.  These three girls had such a fun time playing together.  If only we all lived closer to each other!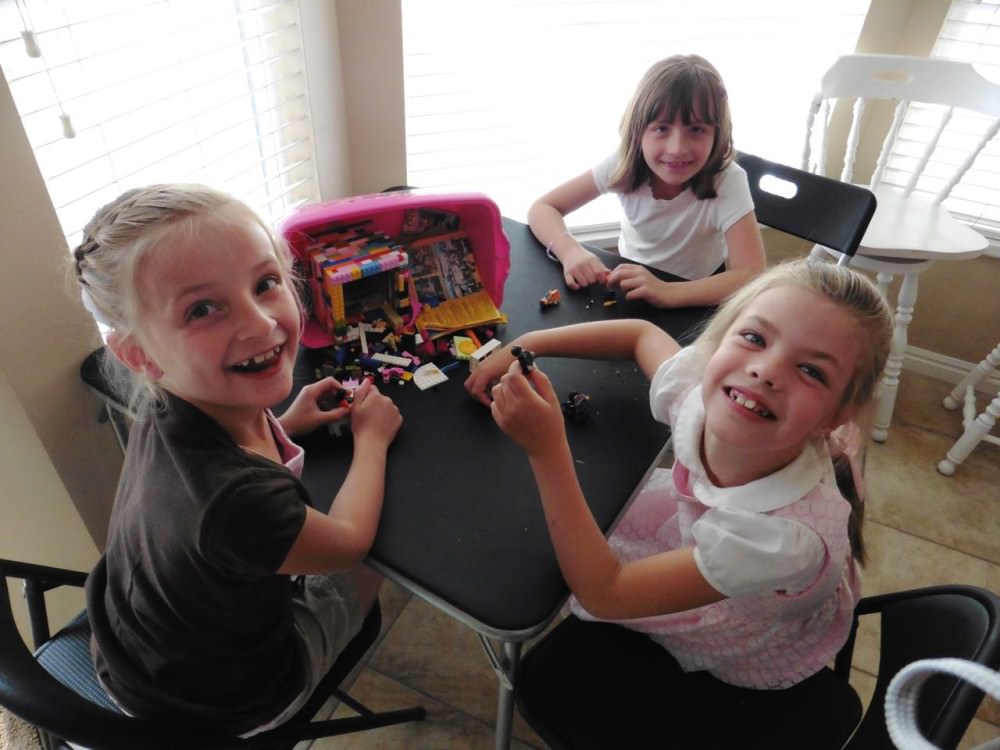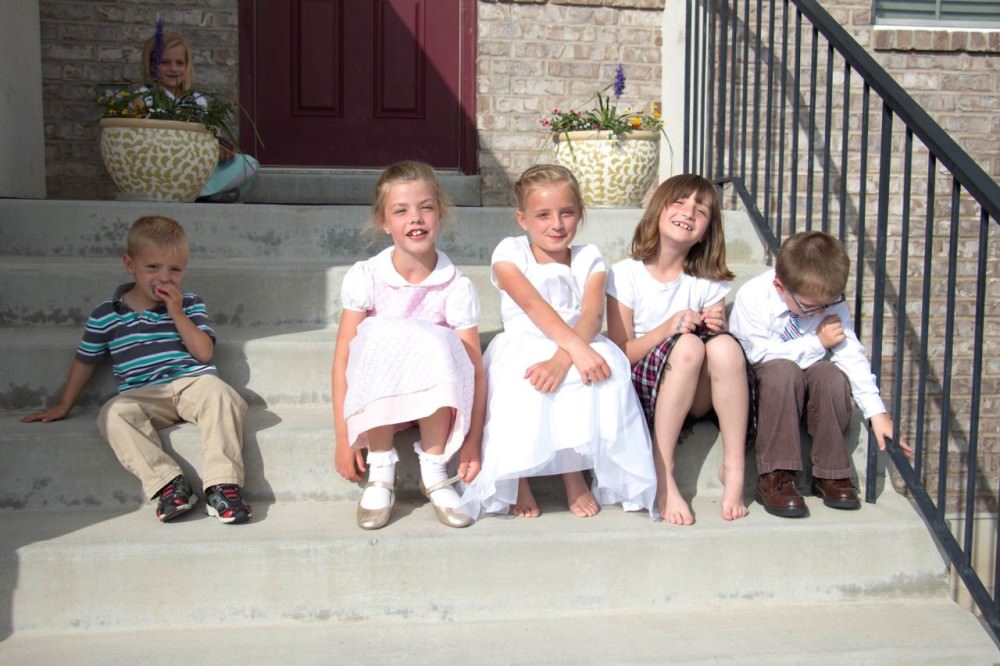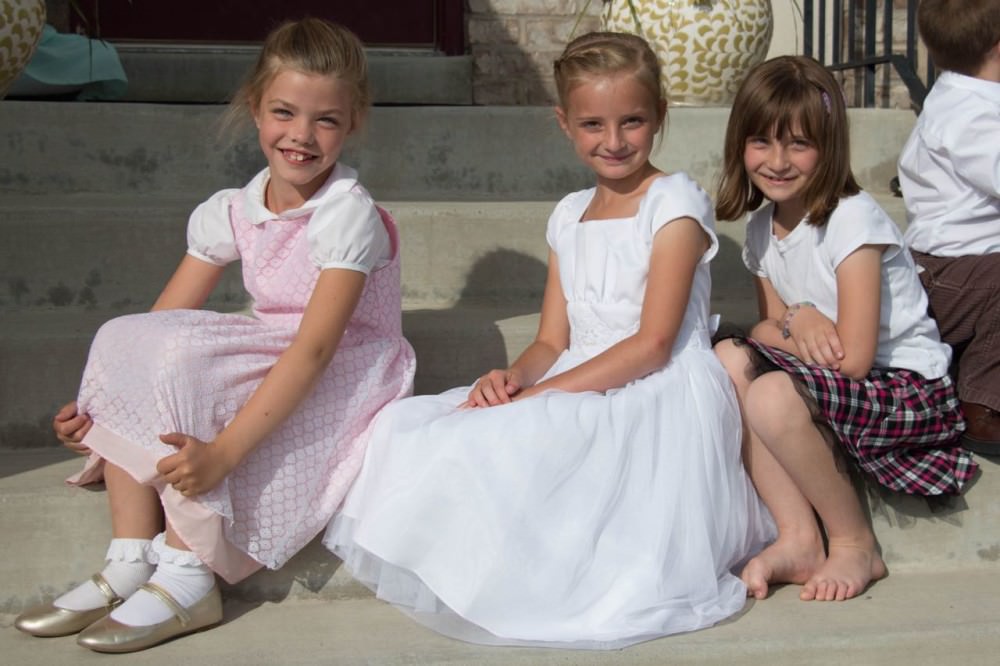 Brooke wanted sherbet and Sprite in place of a cake this year.  Between my aunt making Spencer's birthday cake and Brooke not wanting one, it's been a while since I've had to make a birthday cake.  Caroline's birthday is in a couple of weeks – let's see if I can keep this streak going!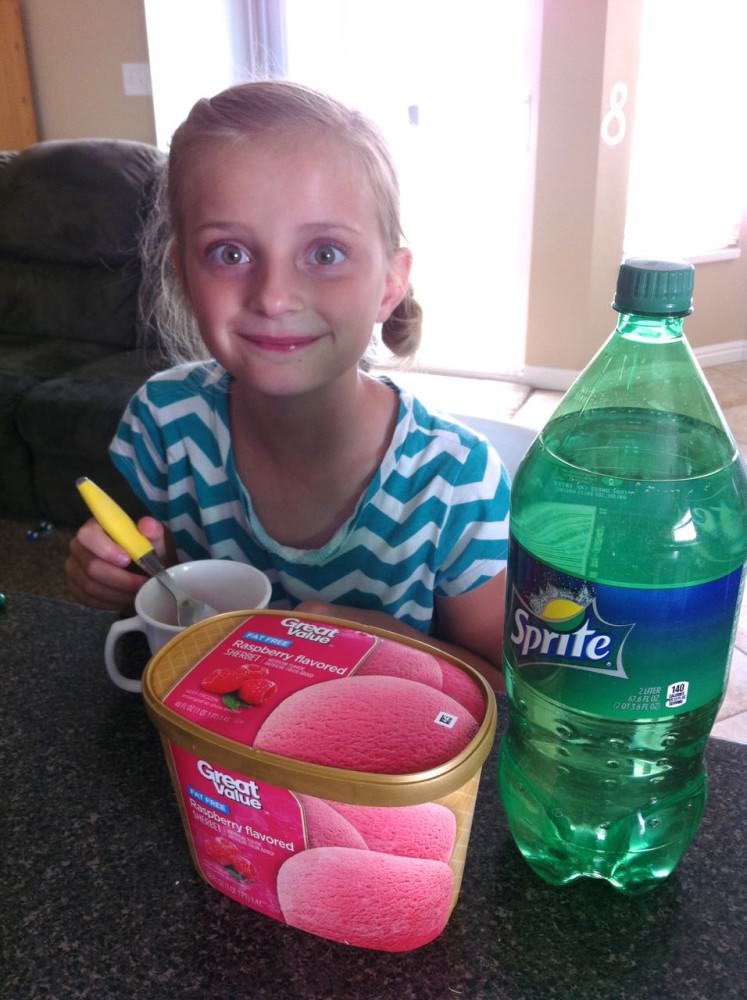 Dallas did a photo shoot with the birthday girl and got some perfect pictures.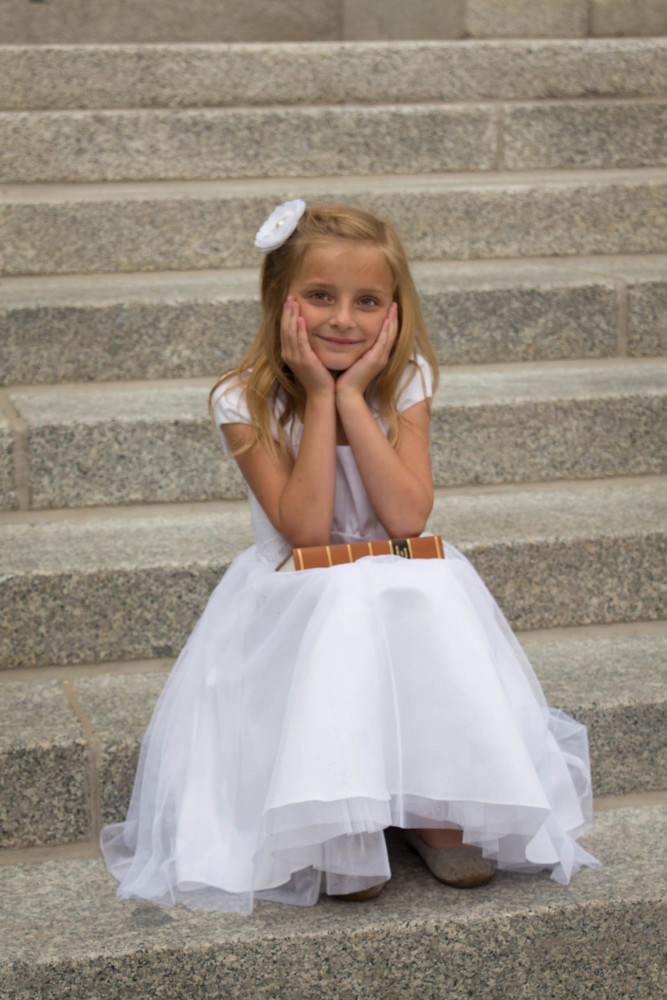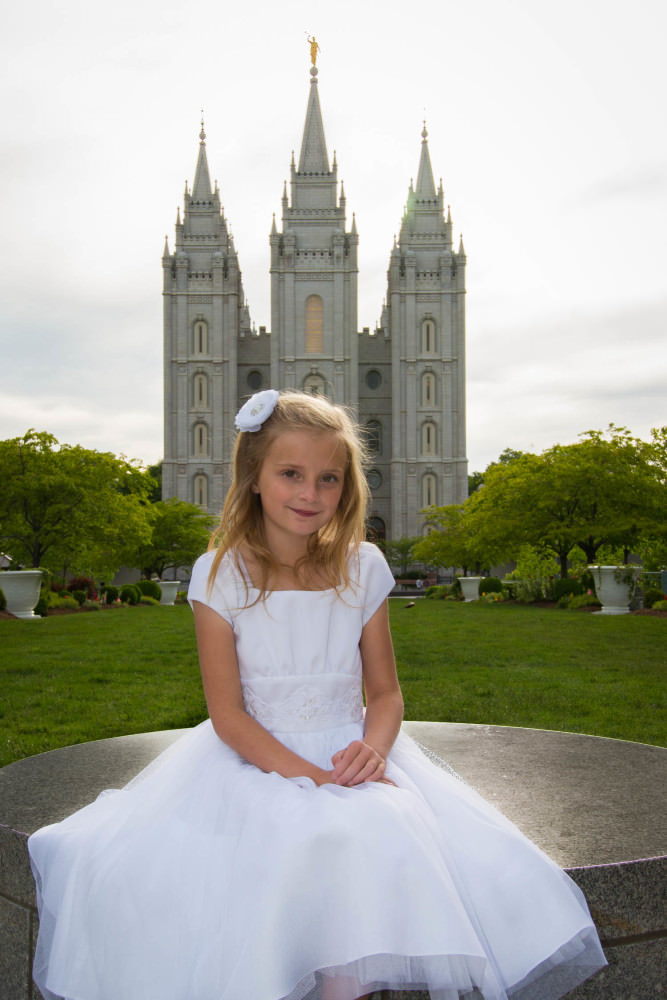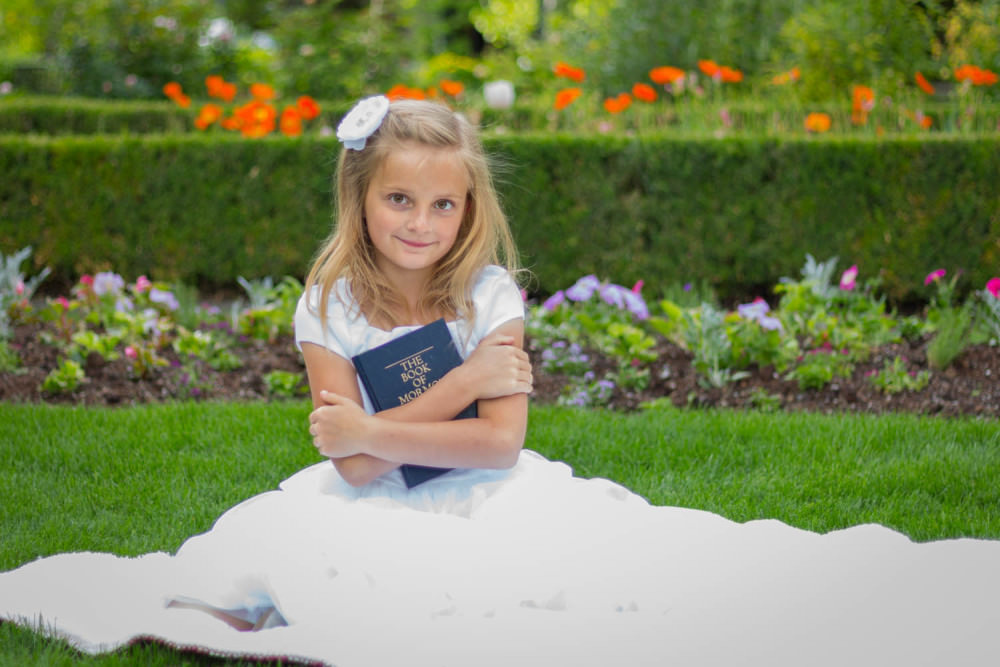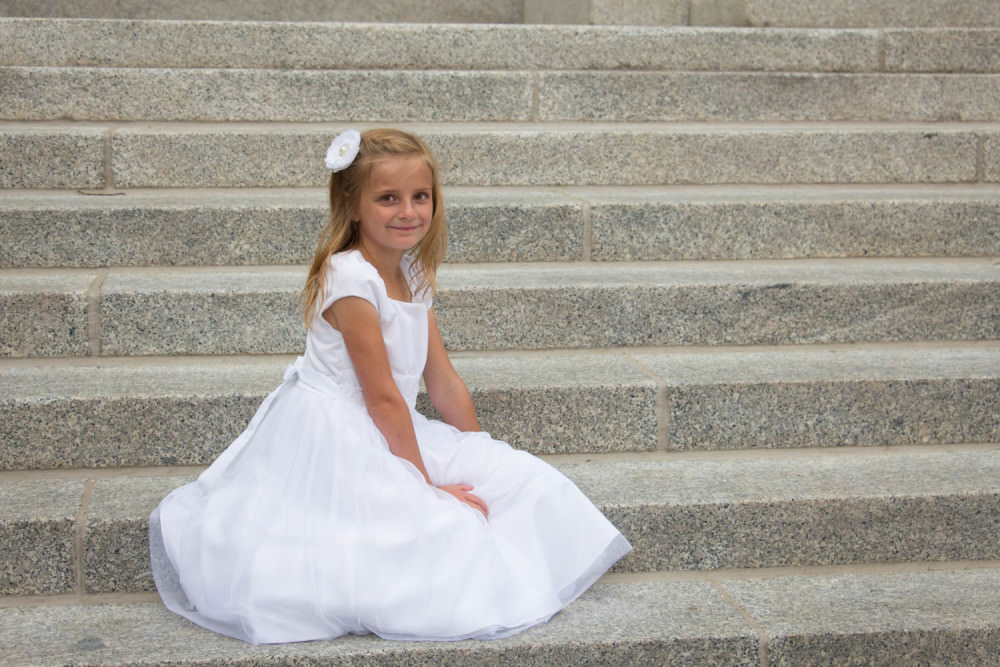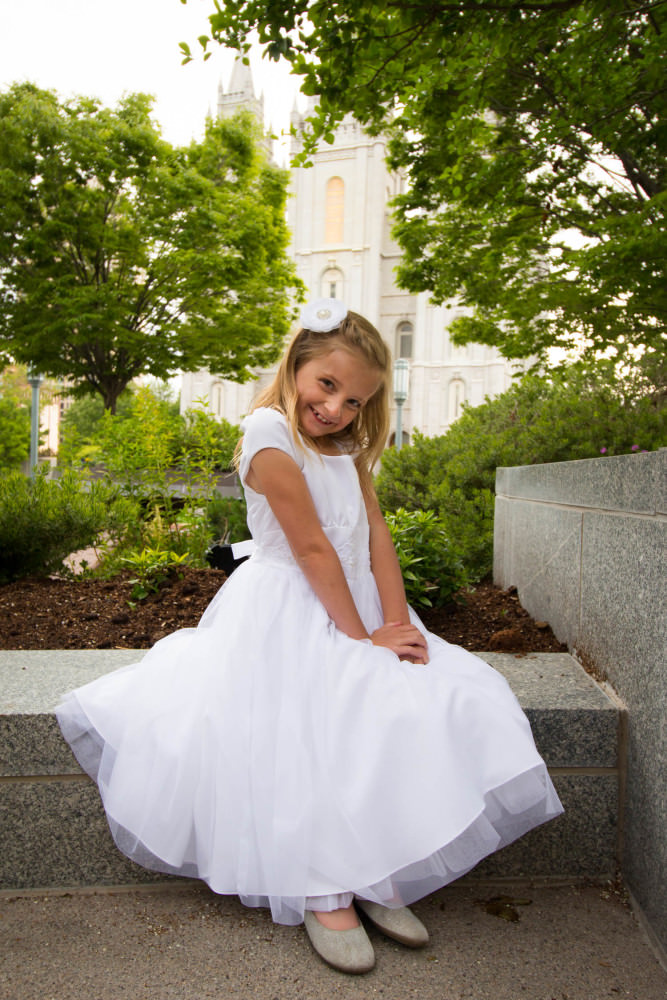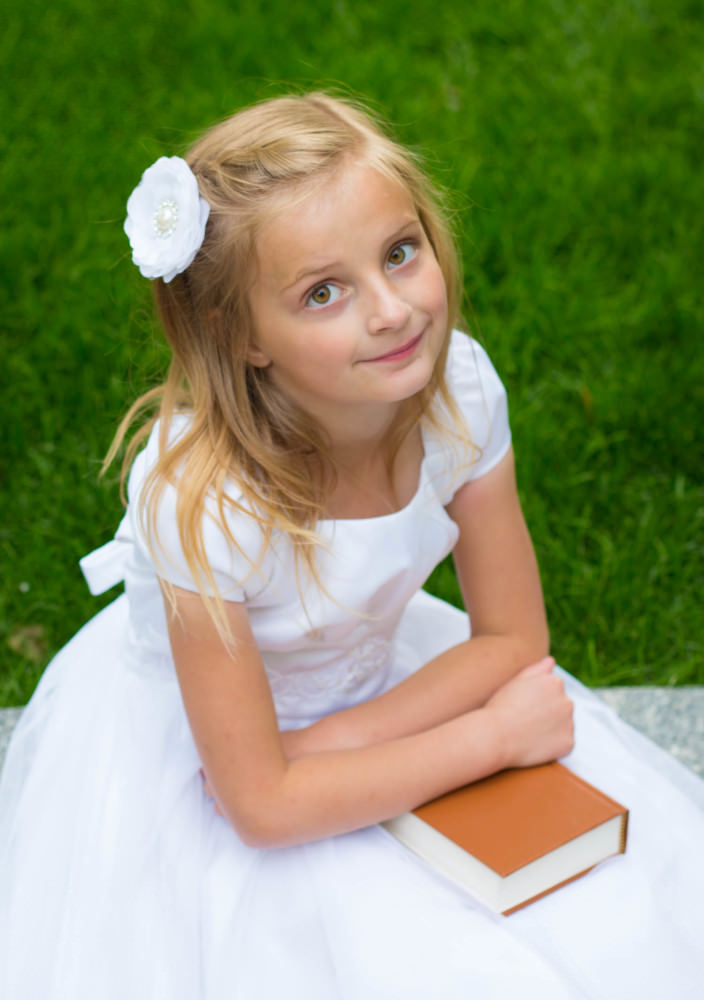 Happy birthday and baptism day!  We love you, Brooke!