One Sunday Brooke was fussing and nothing would calm her down. Nothing, that is, until Dallas put her in this position. Then she was happy as can be!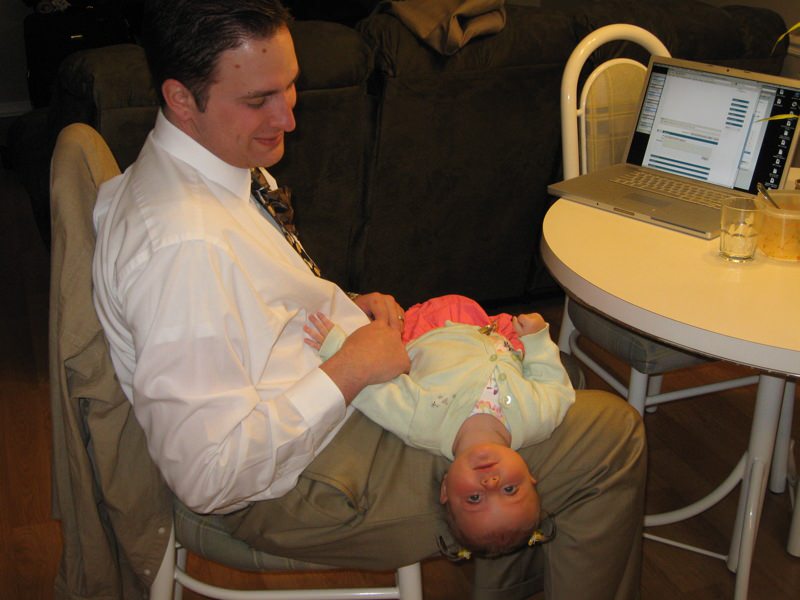 I found these next pictures on our camera. Dallas confessed he was trying to curl her hair. It looks like a very unusual technique to yield curls…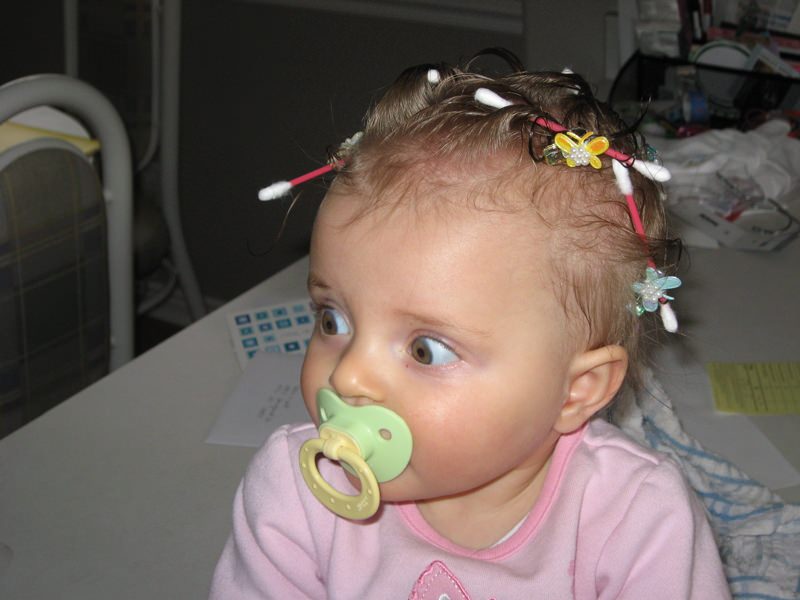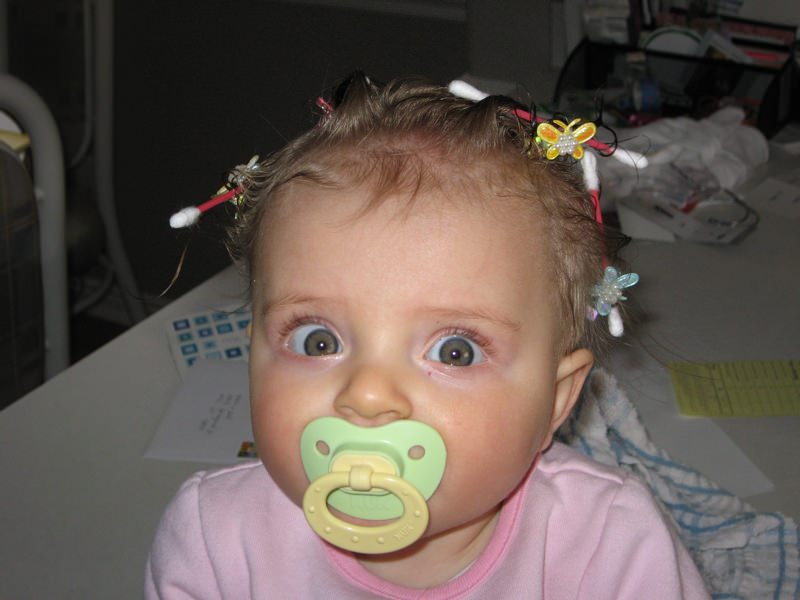 This last picture is Dallas introducing Brooke to the fascinating world of Jell-o!