The next day of our trip was a beach day. We went to Treasure Island Beach. We got there and had the entire beach to ourselves.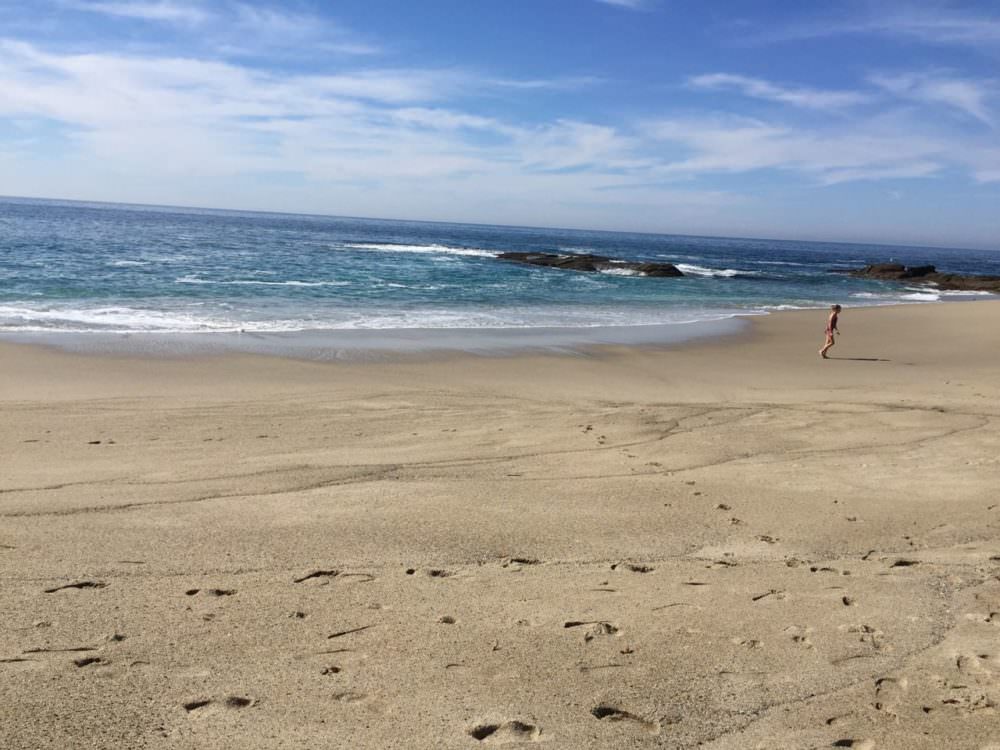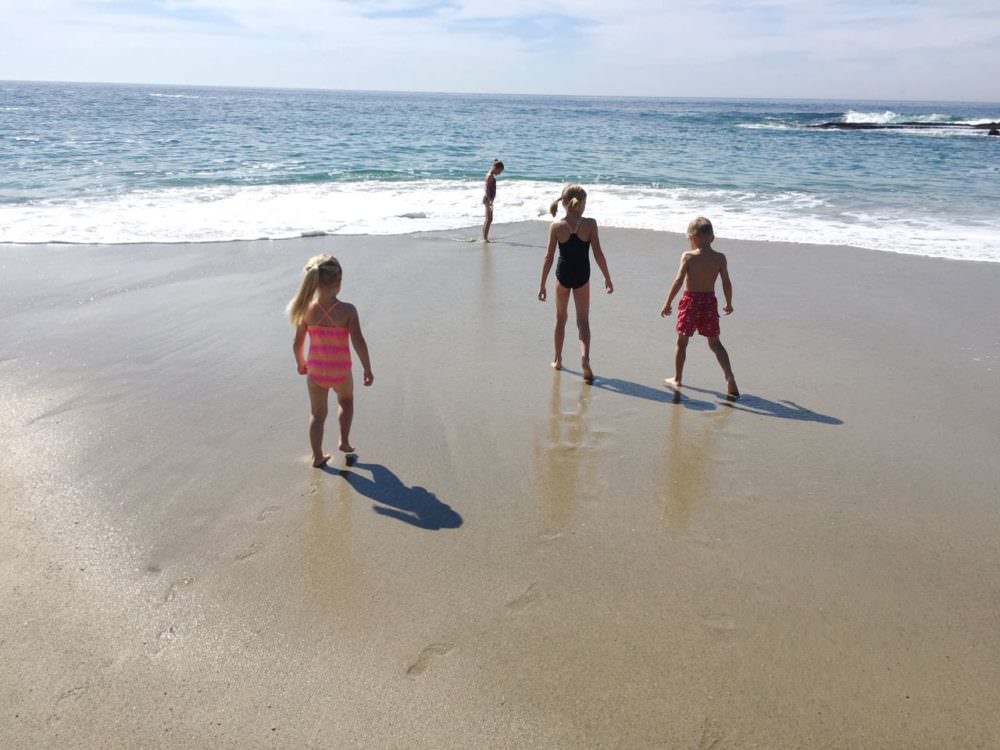 We soon found out why. The waves on this beach were huge!
I had expected to be able to relax and watch the kids play from a dry distance, but the waves were so big that I had to hang on to Madison the entire time.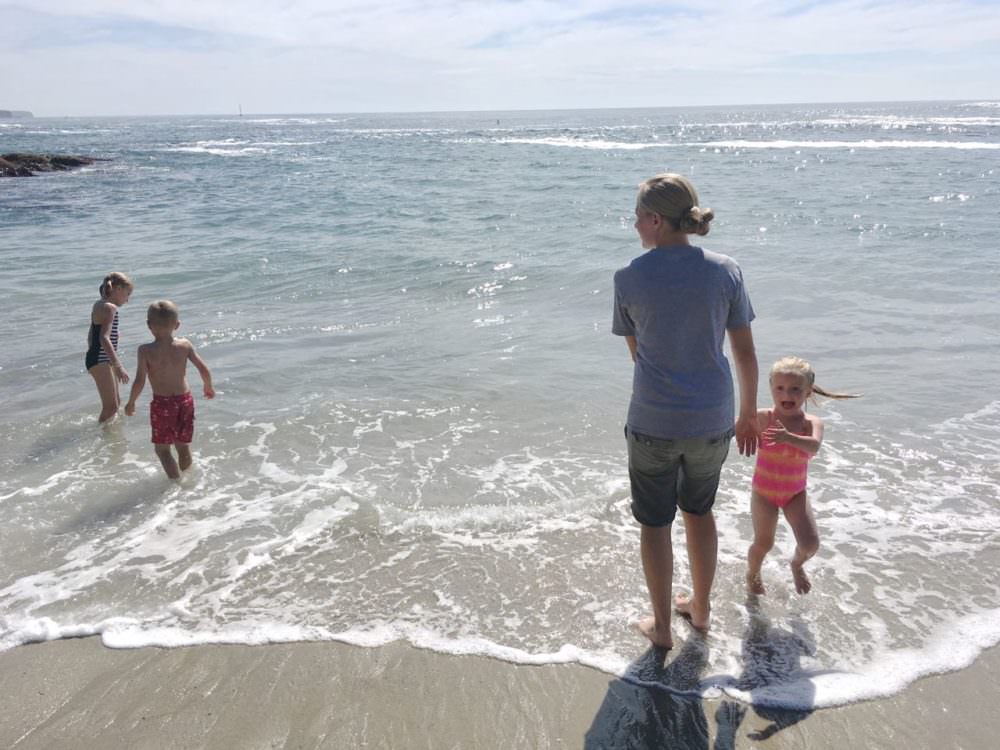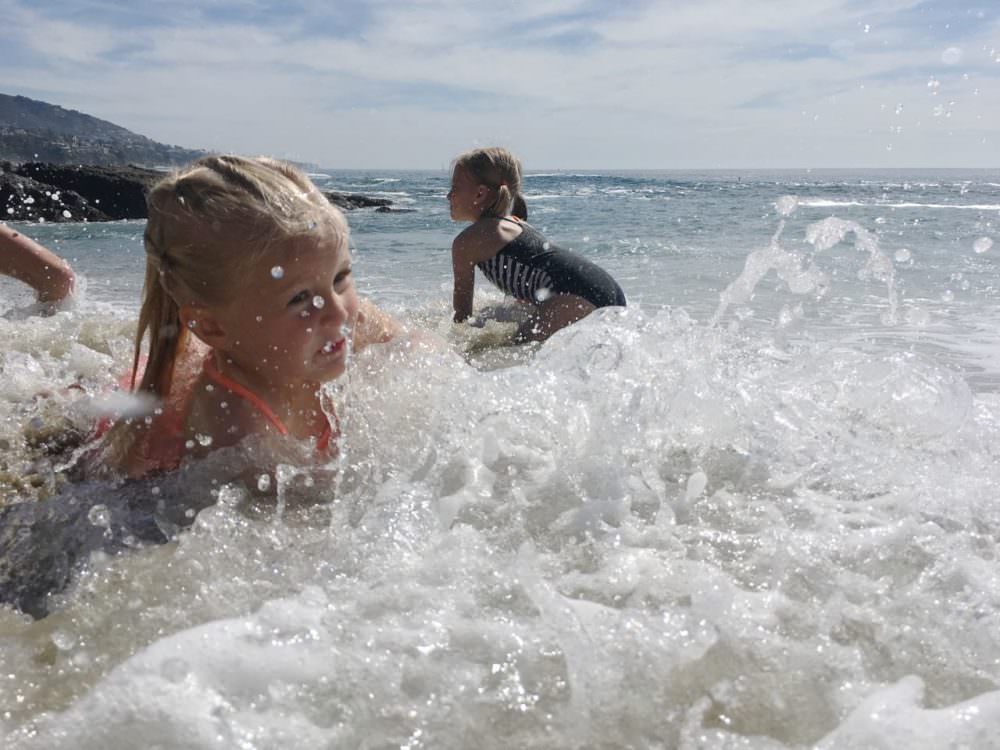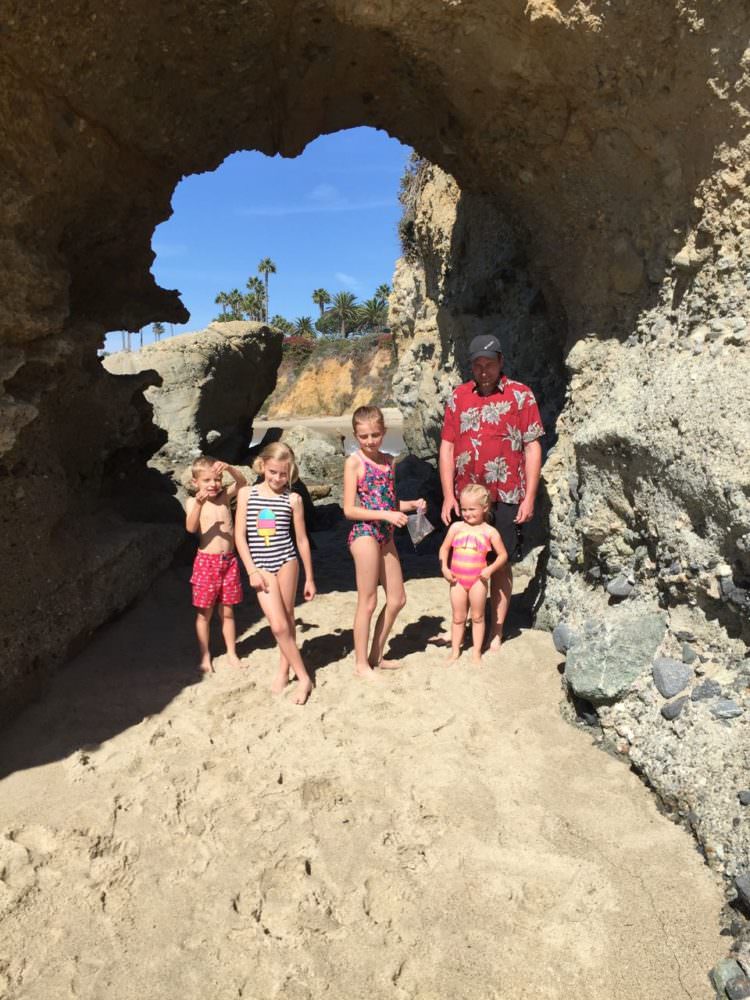 Brooke found some tiny crabs: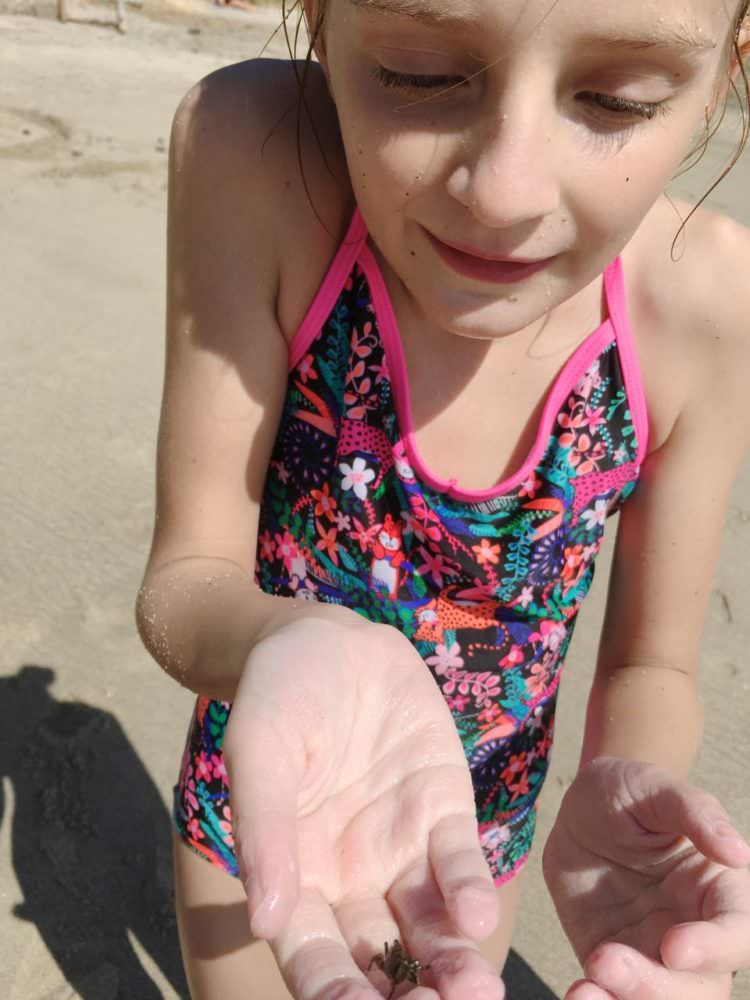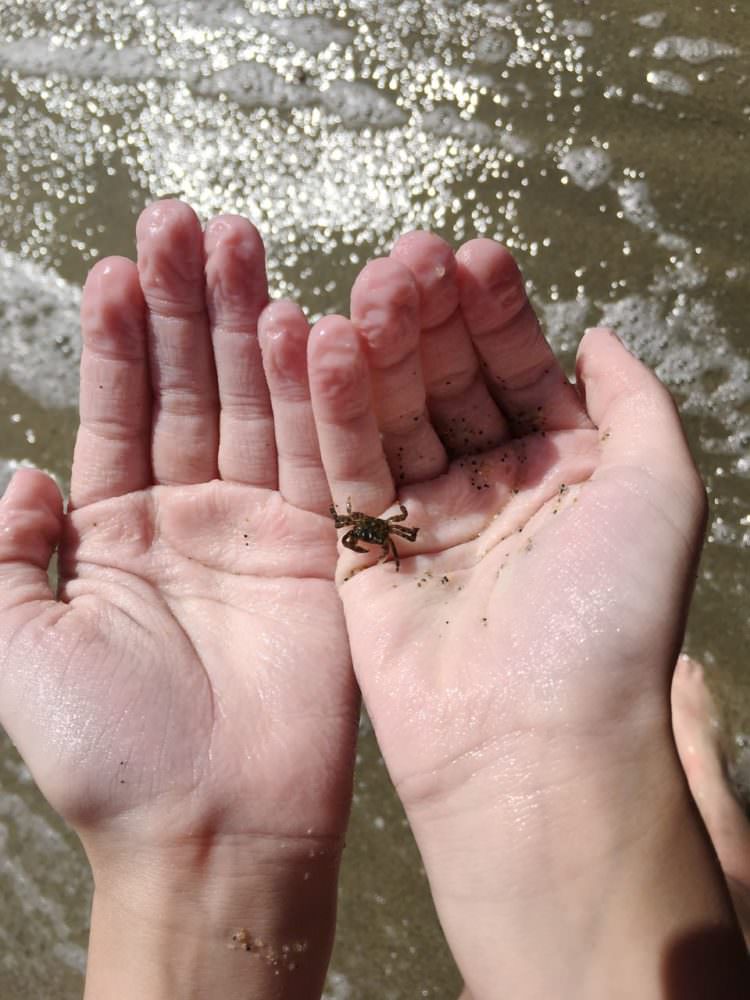 After a few hours of getting hammered by waves at this beach we remembered the beautifully tranquil baby beach at Dana's Cove that we had visited the day before. We decided to go back there to play some more.
On the way, Spencer surprised us by saying he lost his first tooth! I didn't realize it was that loose! I also am shocked at how bloody his mouth got during the tooth extraction: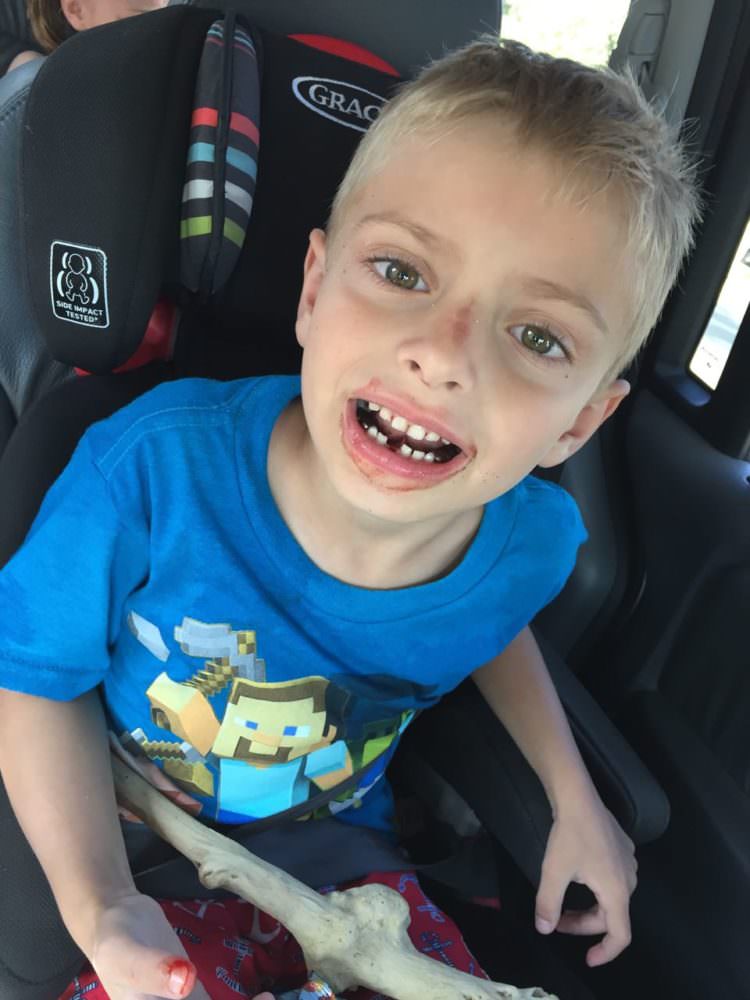 Showing off his new smile. (Not much different from his old smile!)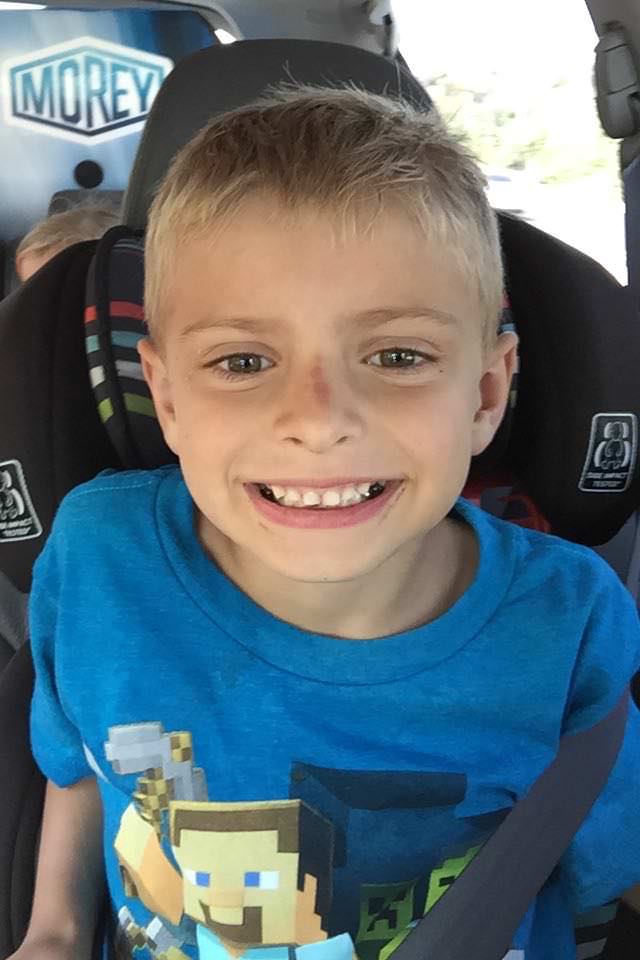 Madison loved playing in the sand at the baby beach. She and Dallas were making cupcakes and cakes for a party: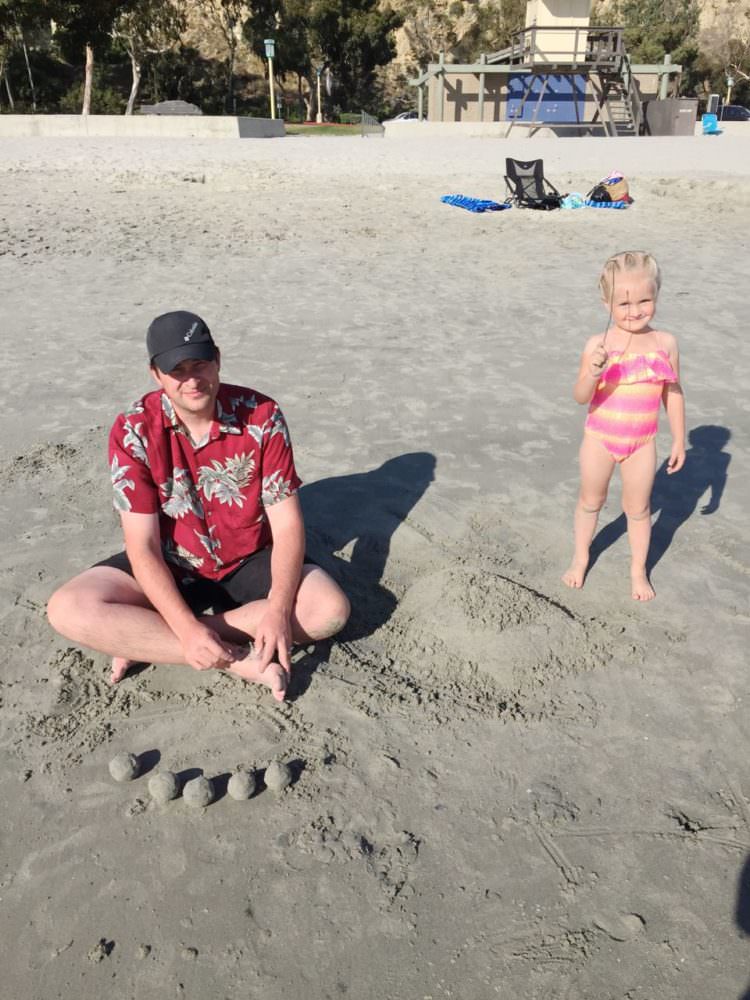 The big kids tried out the boogie boards that my parents bought: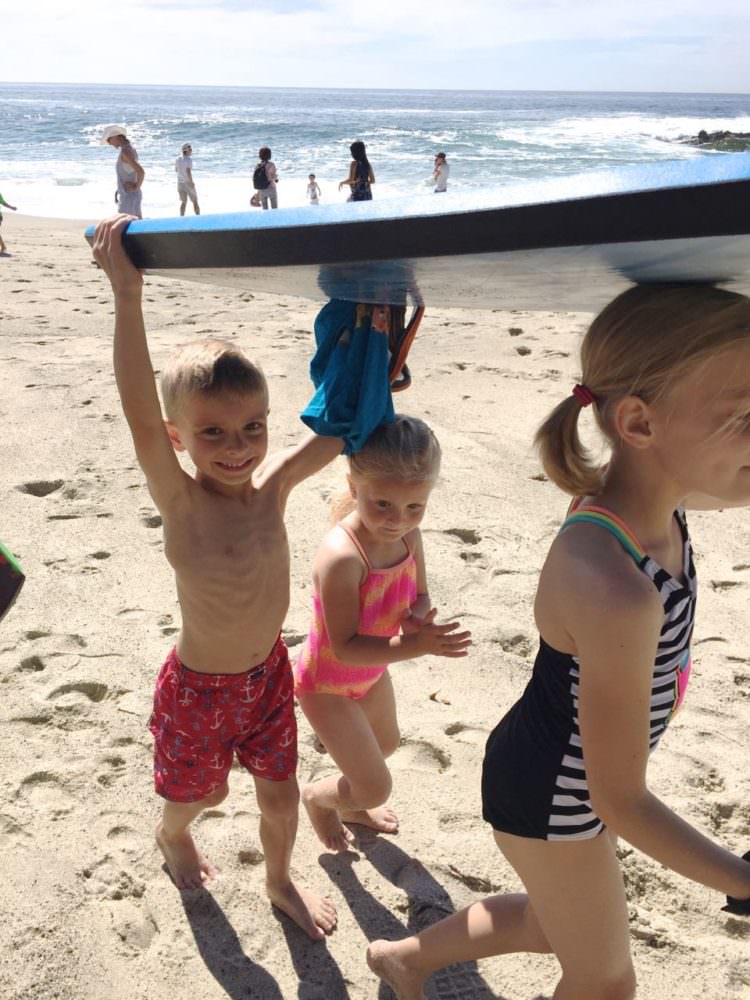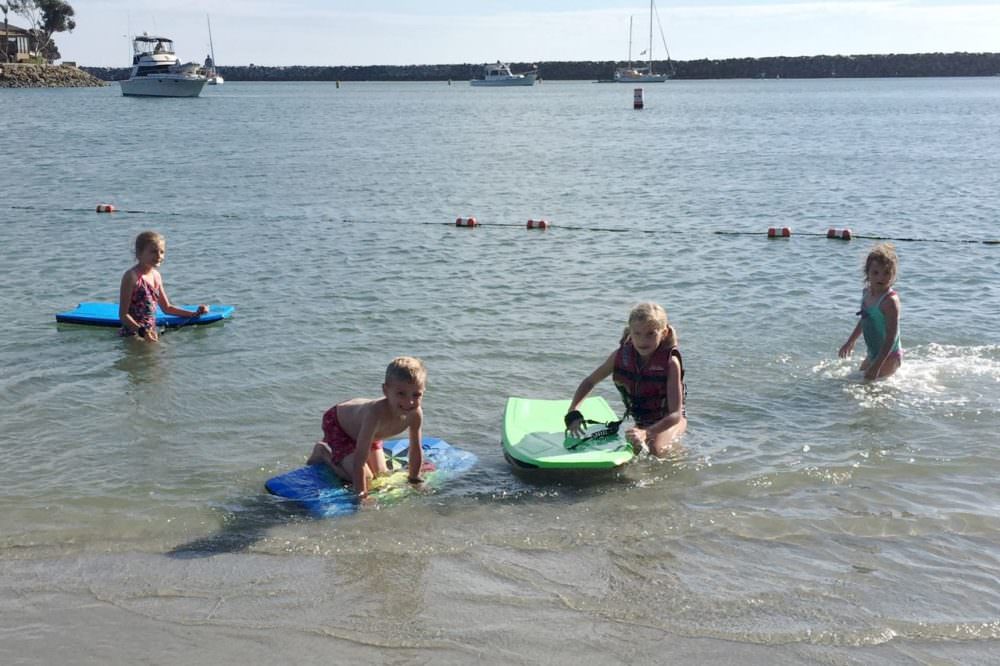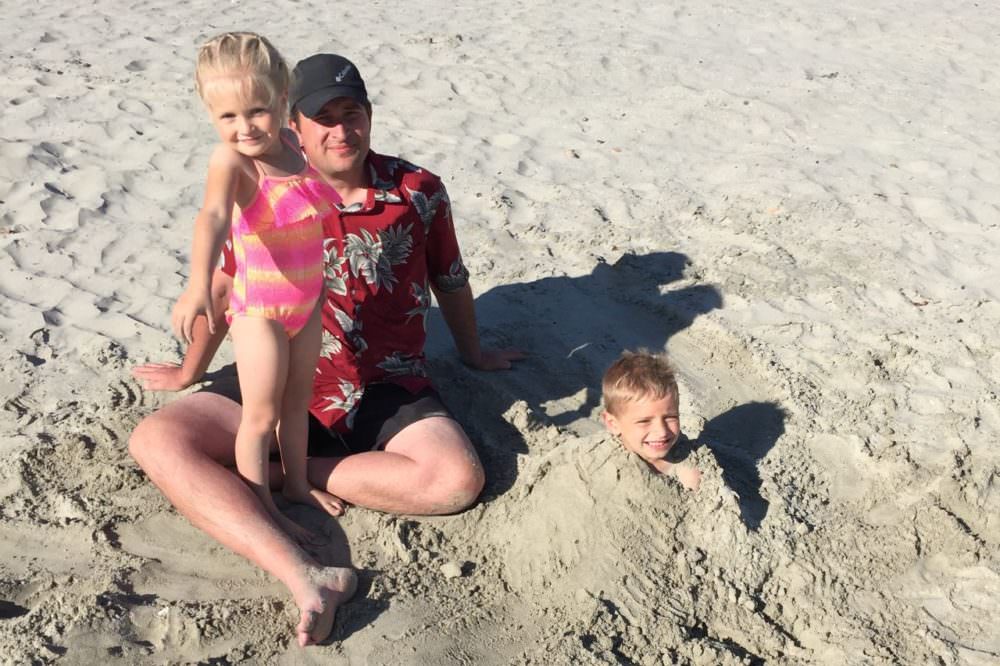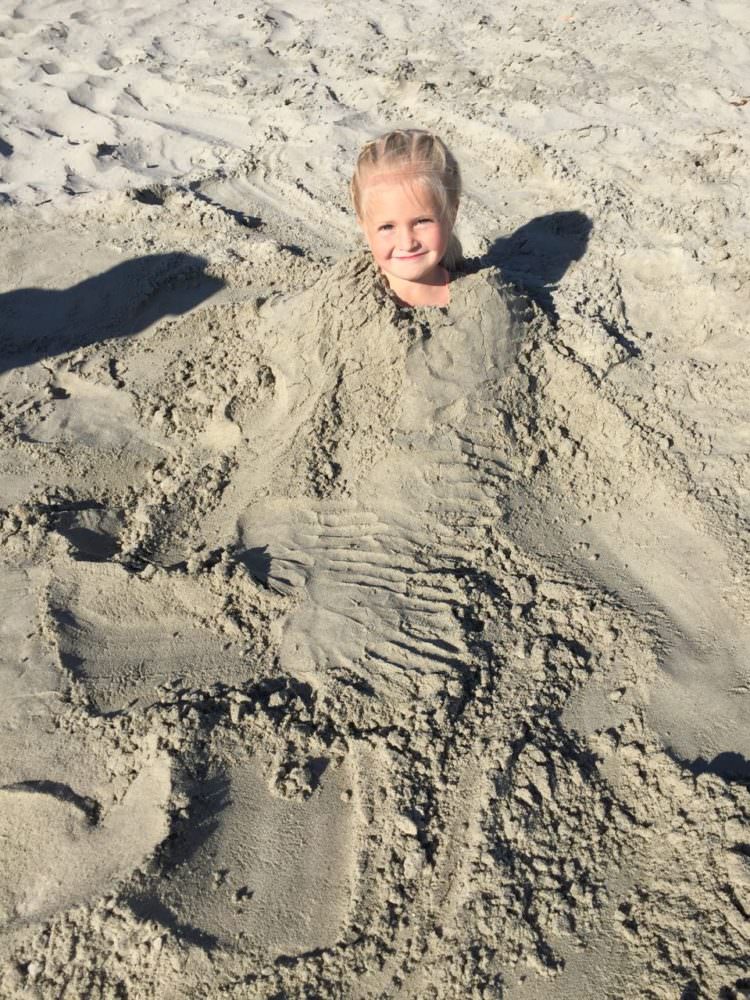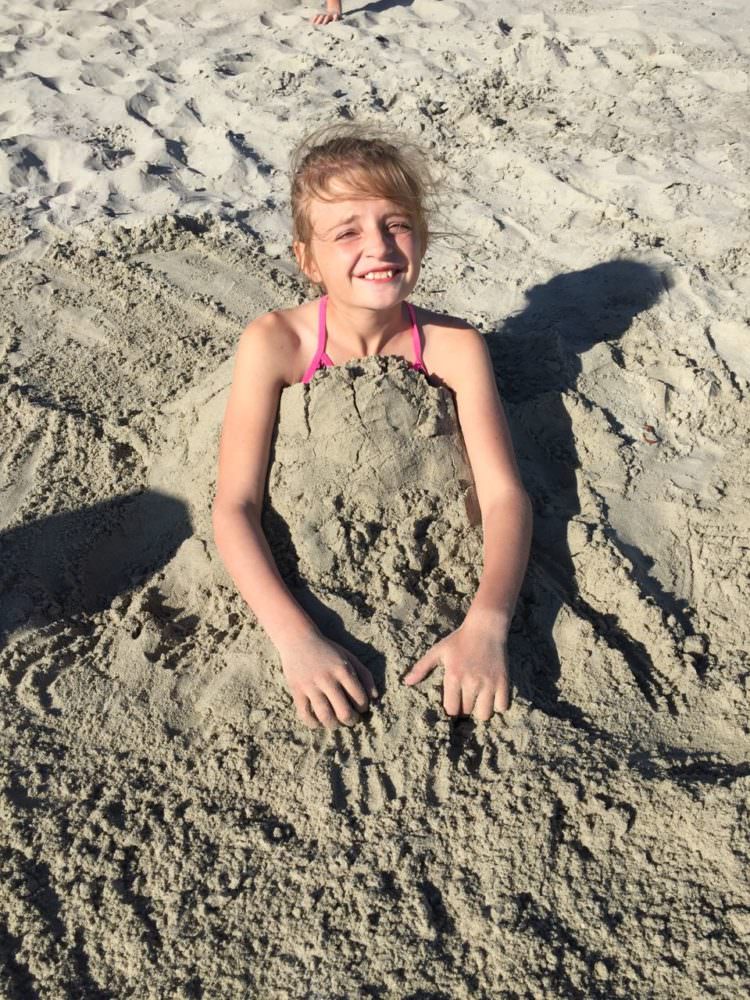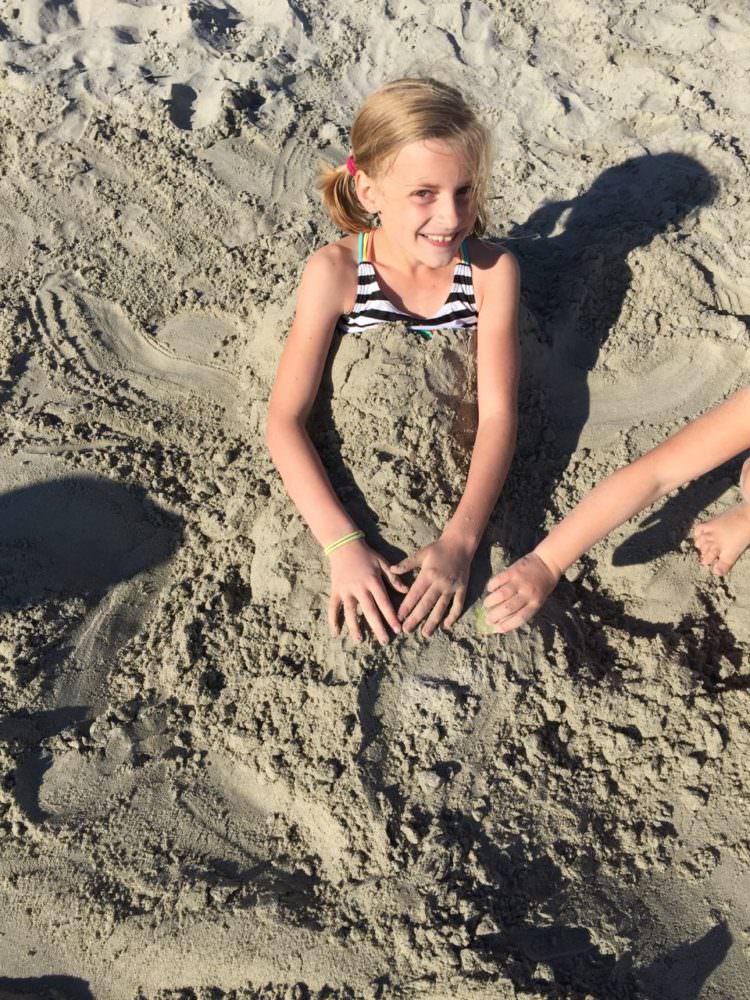 The kids were excited to get back to the house early enough to take a bubble bath in Grandma's big jetted tub and have popcorn and watch a movie with Grandpa.
Spencer showed off his tooth: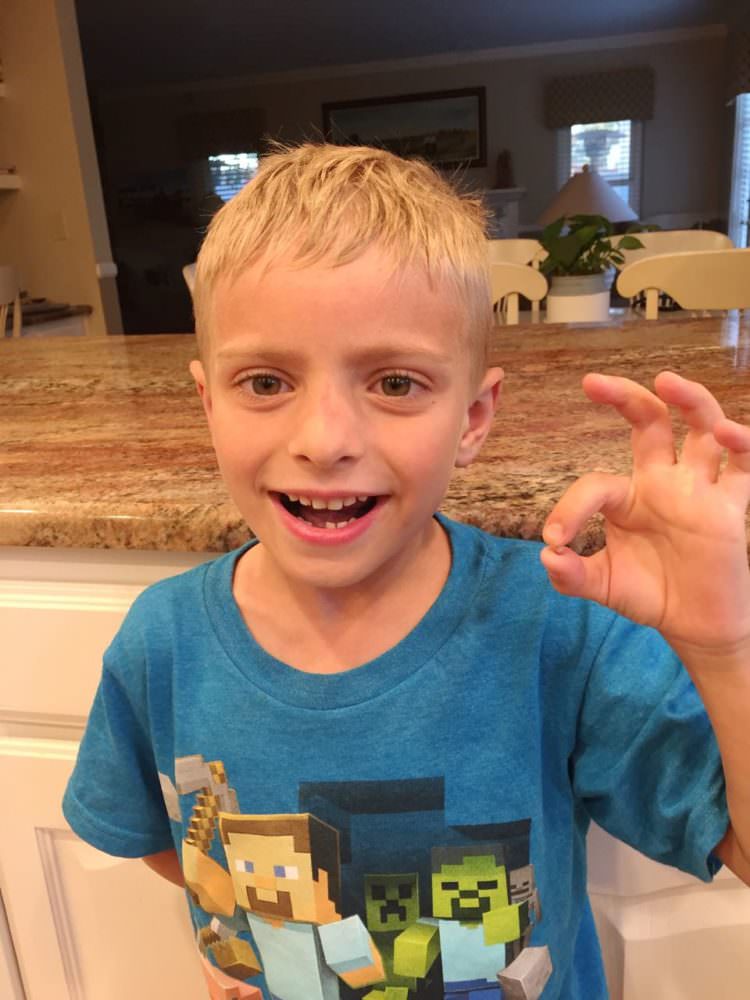 And then the popcorn party commenced!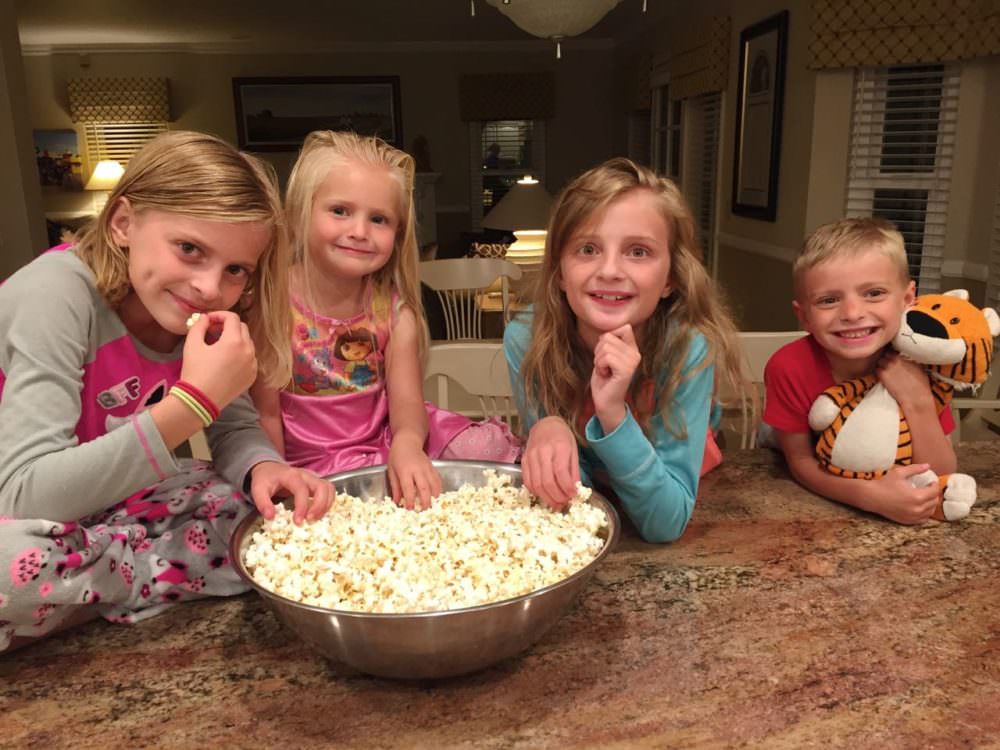 The next day we went to the New Children's Museum in San Diego. We learned last year when we went to California that in October many of the museums and theme parks allow children to get in free with an adult. Yay! This museum was one of the participating museums, so we decided to give it a try.
It was different from other children's museums I've been to in that it didn't have a lot of little toys per se, but it had other things to keep the kids busy.
There was an area with cardboard boxes, rope, and wooden structures that the kids played in: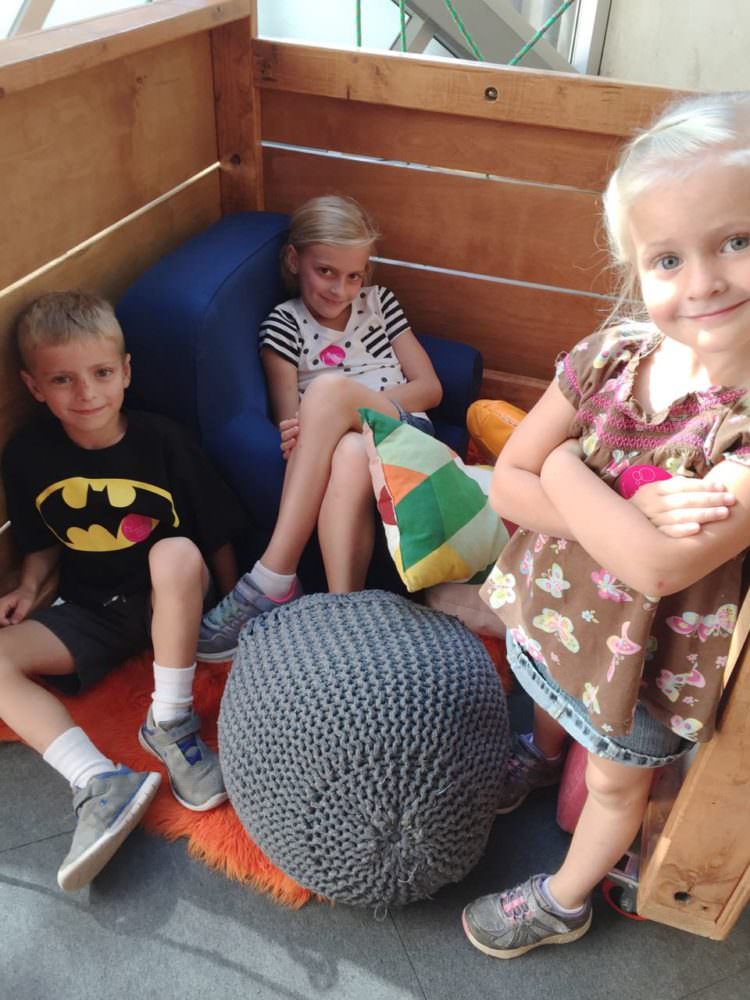 They had an art area. The kids got lumps of clay and made creations: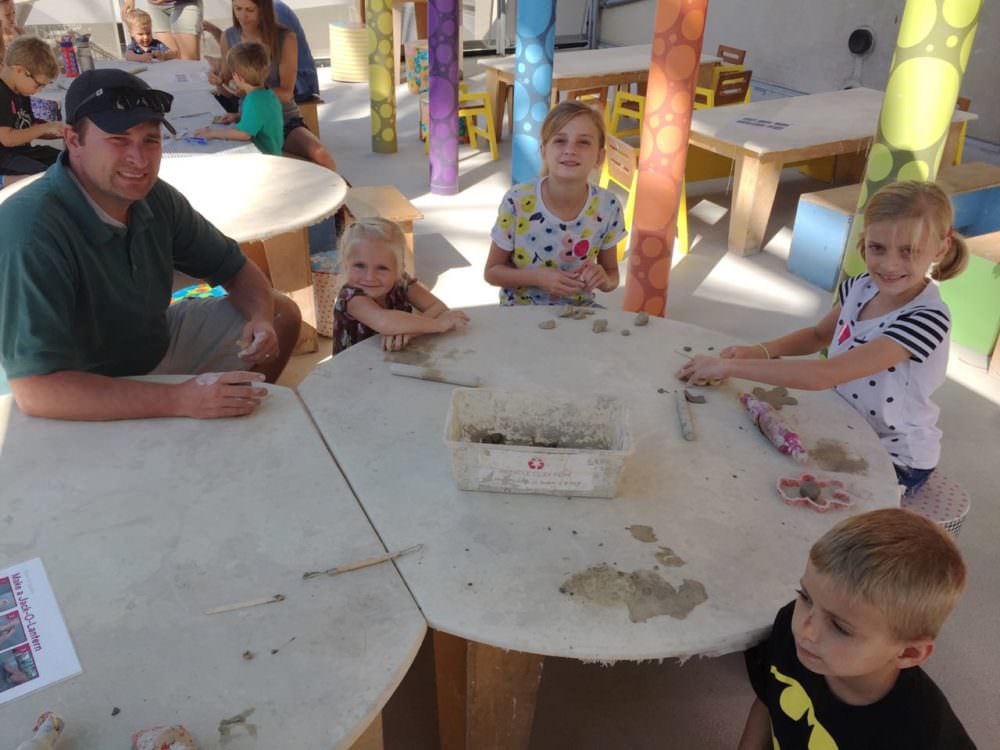 There was a covered wagon structure. The color of the day was yellow. The kids could grab an apron and a brush and go to town slathering yellow paint wherever they wanted adding to the many, many, many other layers of paint: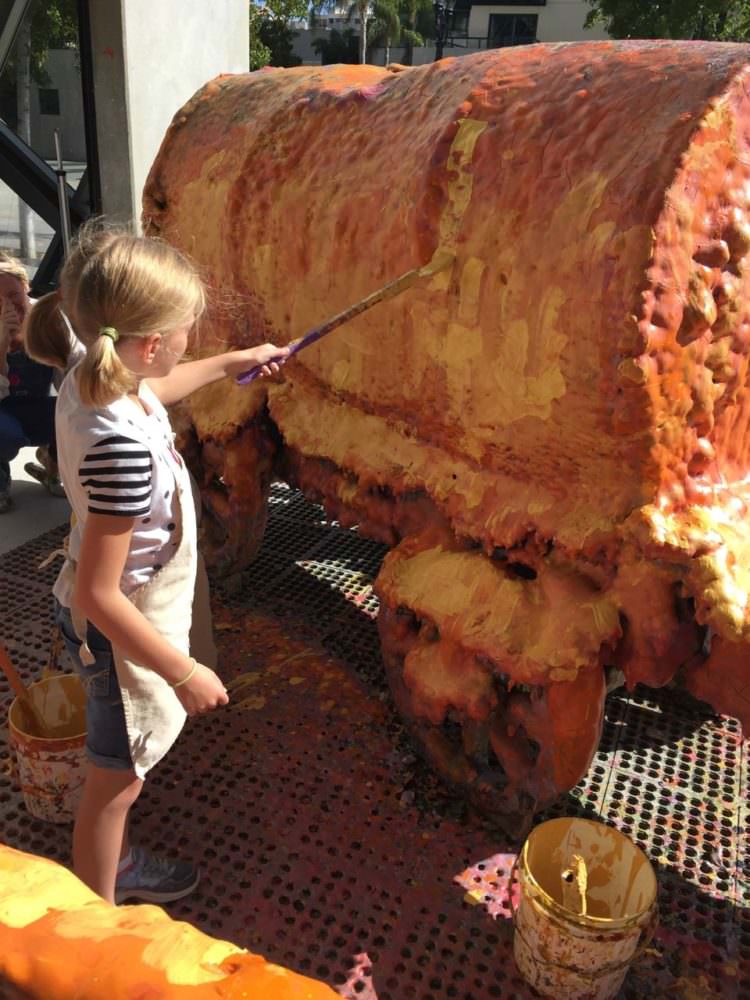 There were tracing activities: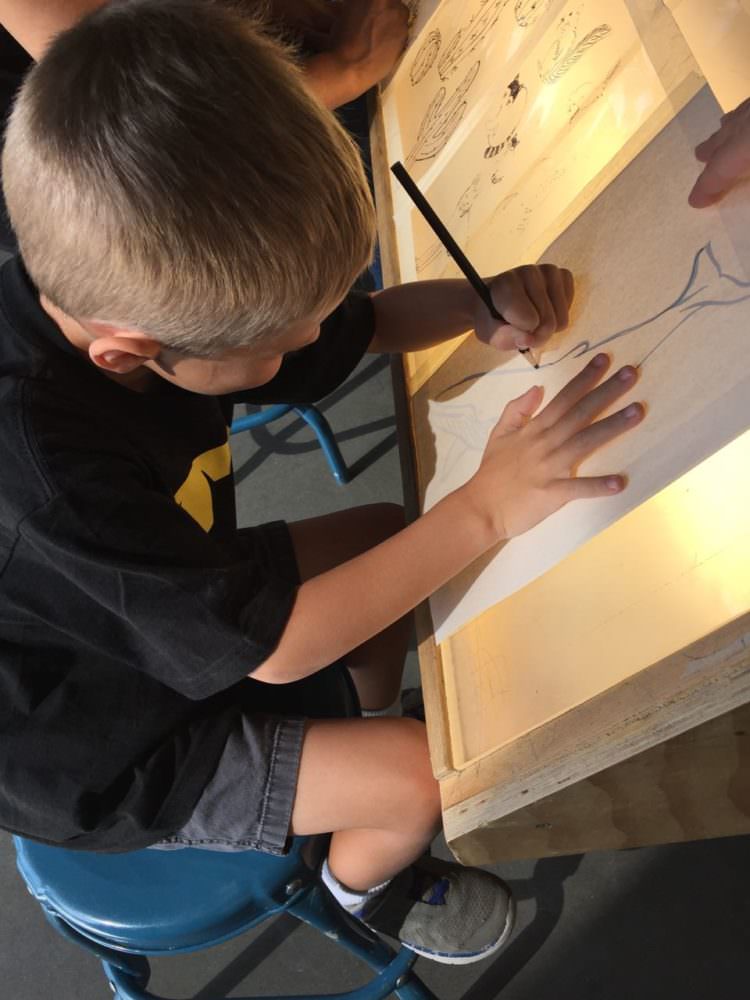 There was a big car track that Madison and Spencer enjoyed: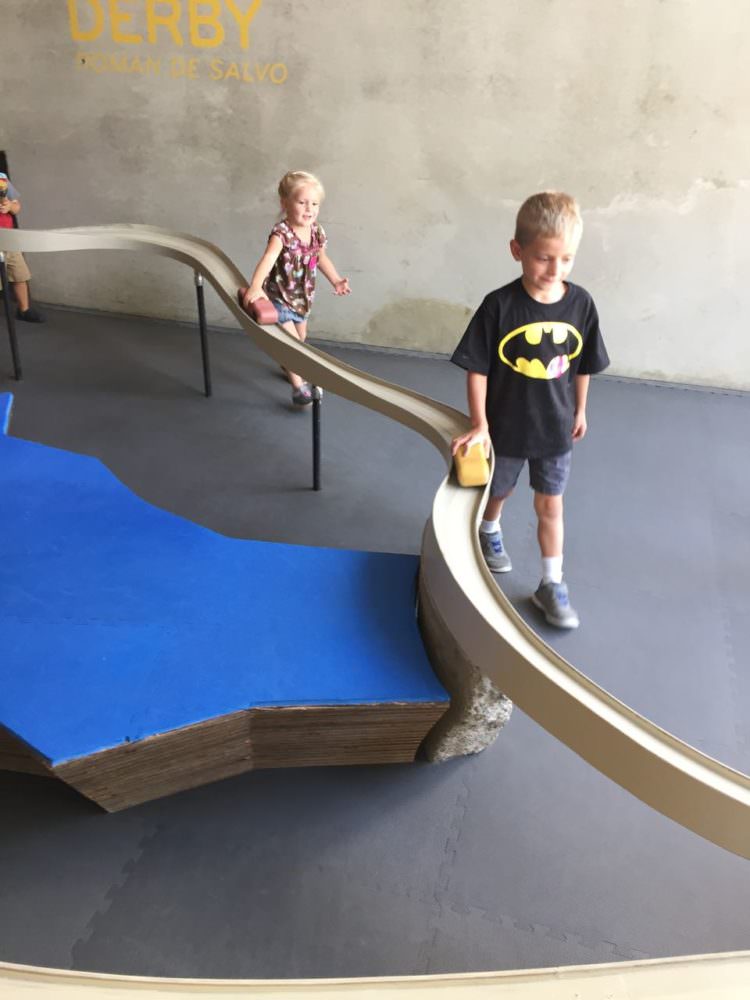 This was a really tall house that you could explore and climb all the way up: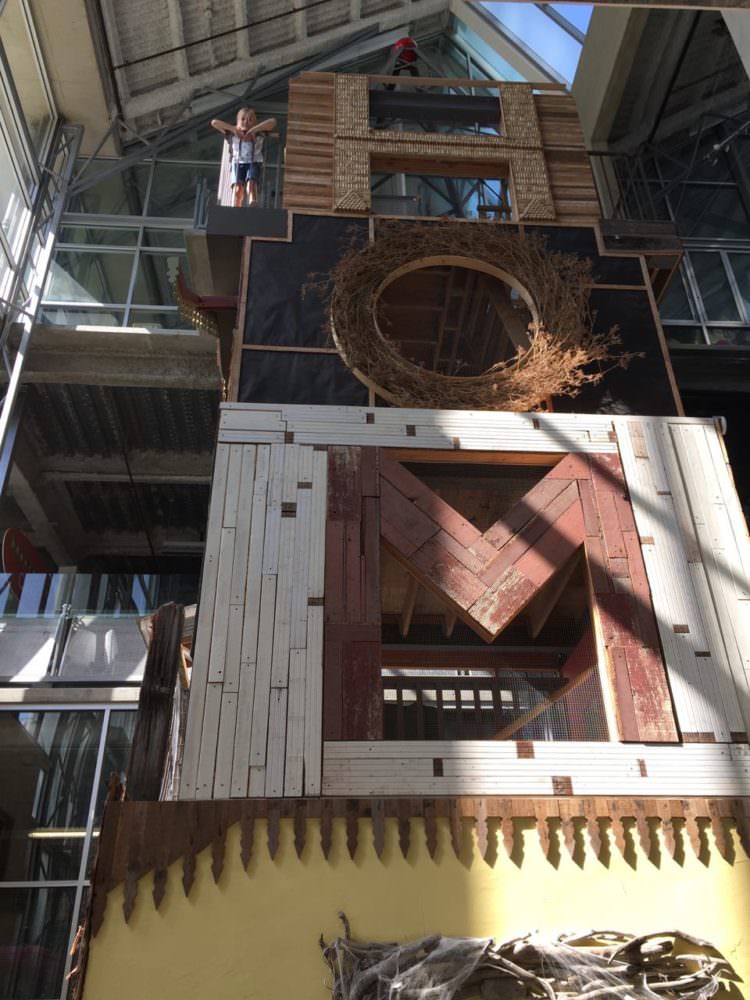 There was a fun aquarium room. One huge wall was a projection of an underwater scene. You could choose a fish or a shark or a jellyfish outline. You used crayons to decorate your fish. Then you scanned your fish into a computer and your fish would immediately show up on the screen swimming around. The kids loved decorating their fish and watching them swim: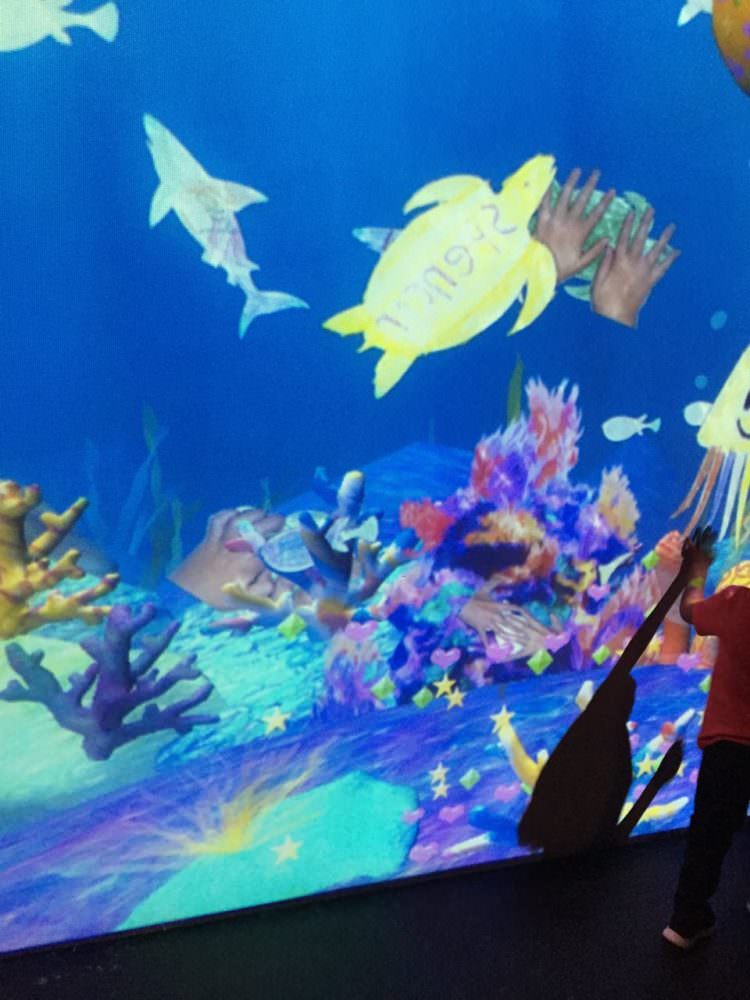 We made block towers: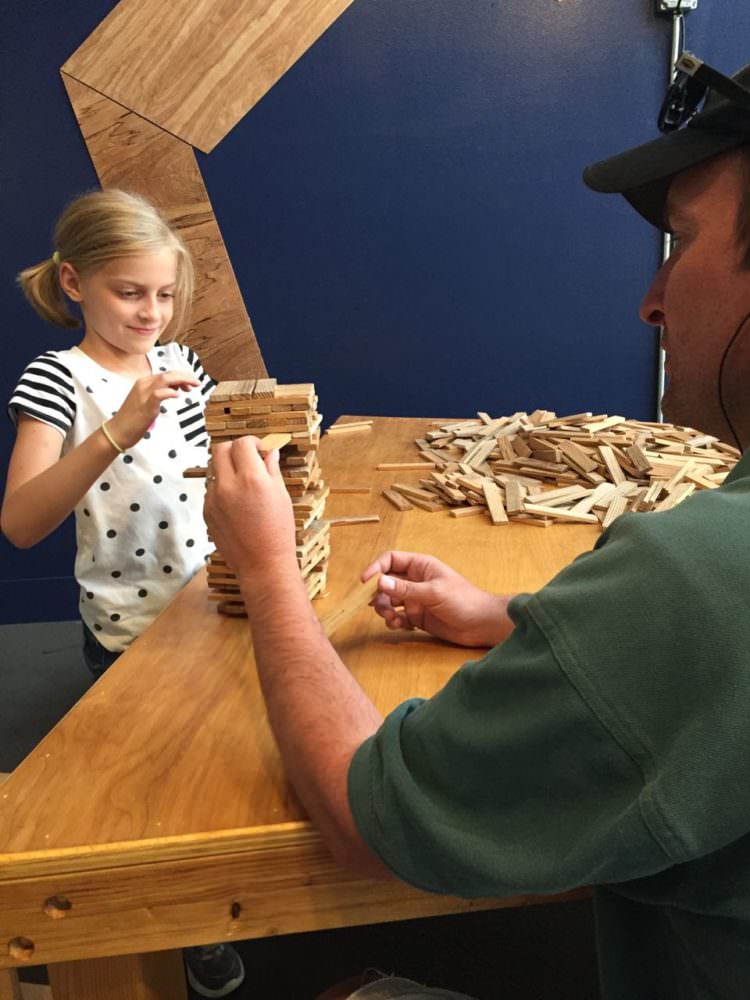 We selfied: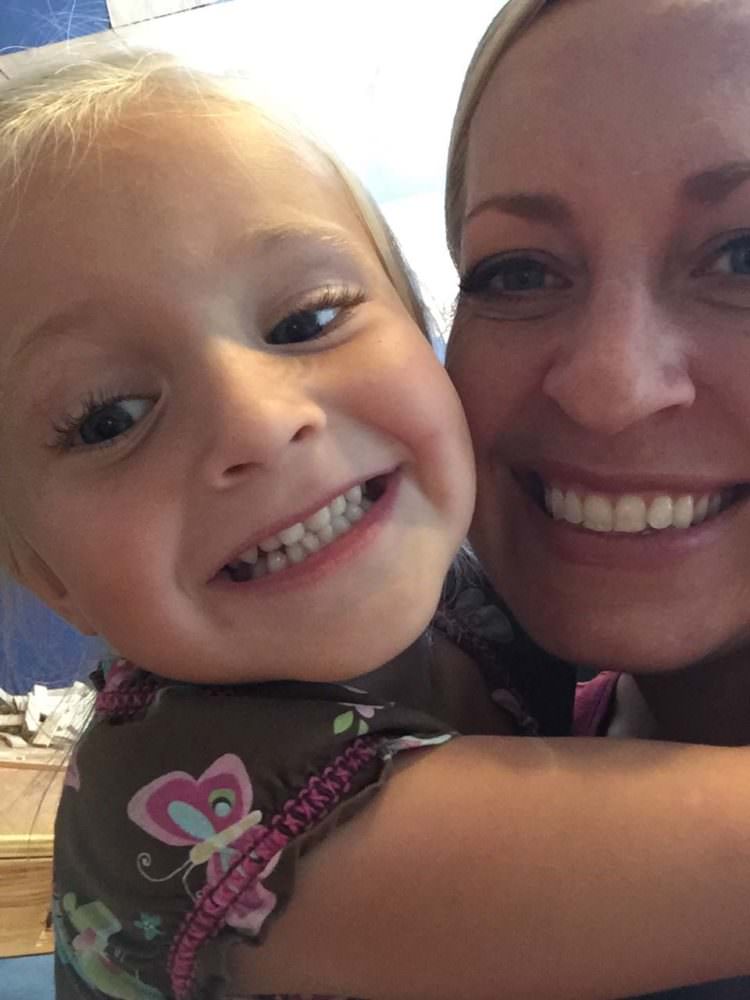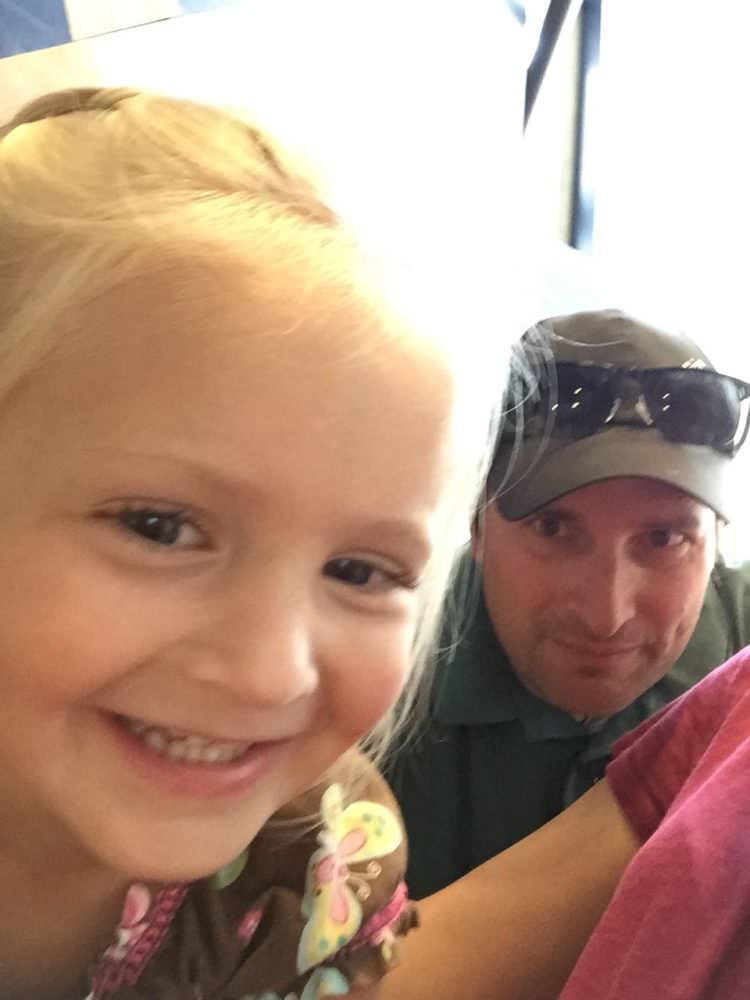 Madison liked playing with this air tunnel: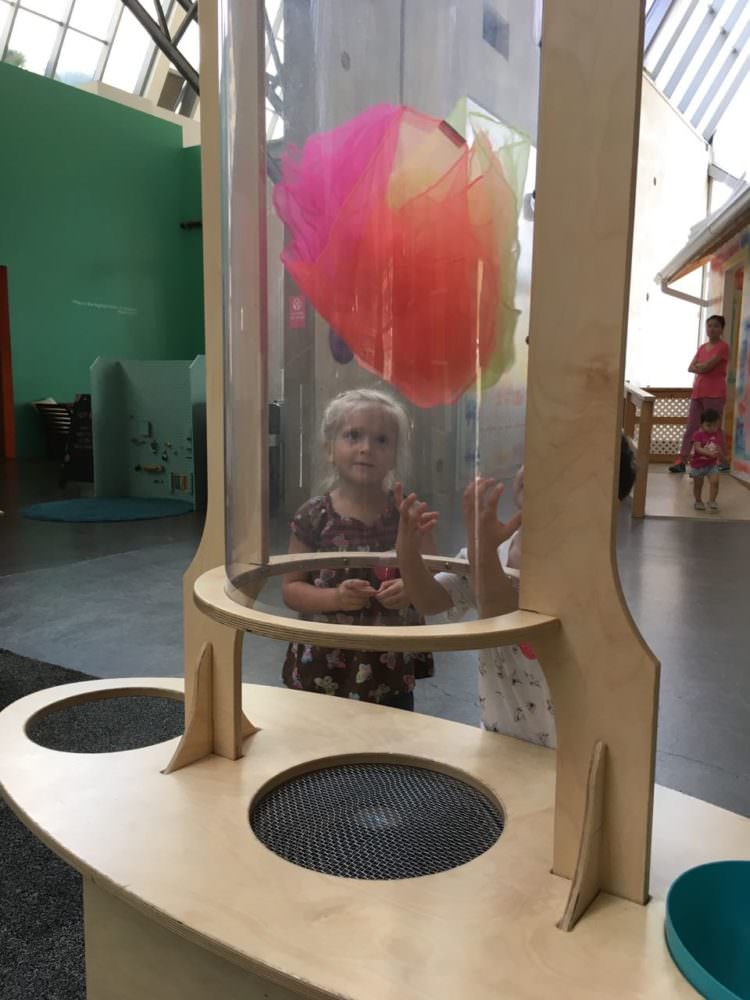 They had a big play area with stairs and tunnels that you could explore. It had really unique things to find such as a room that had a million spoons hanging from the ceiling: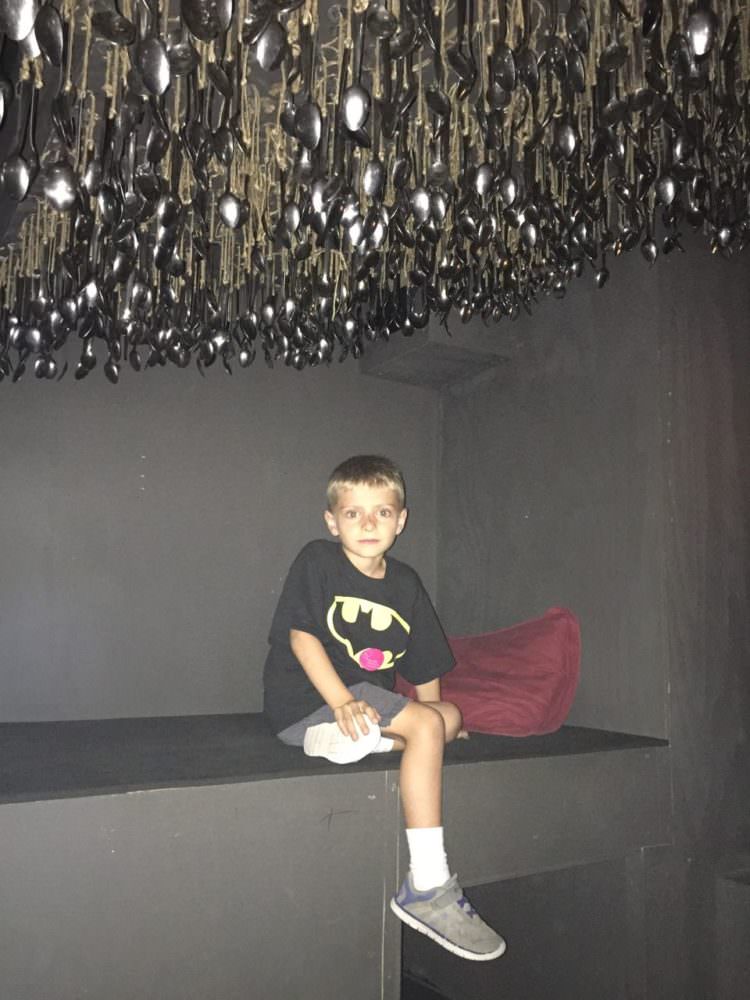 It also had an area full of ropes to climb up: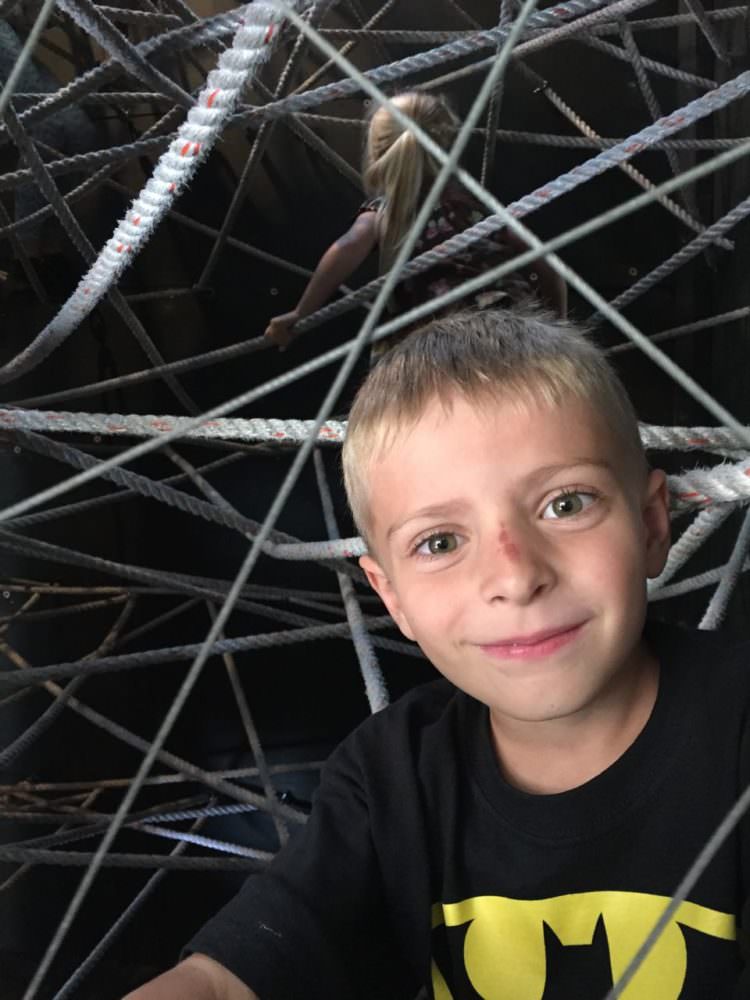 It was a really fun museum. We were glad we went there.
The girls decided ending the day with another bubble bath was a good idea: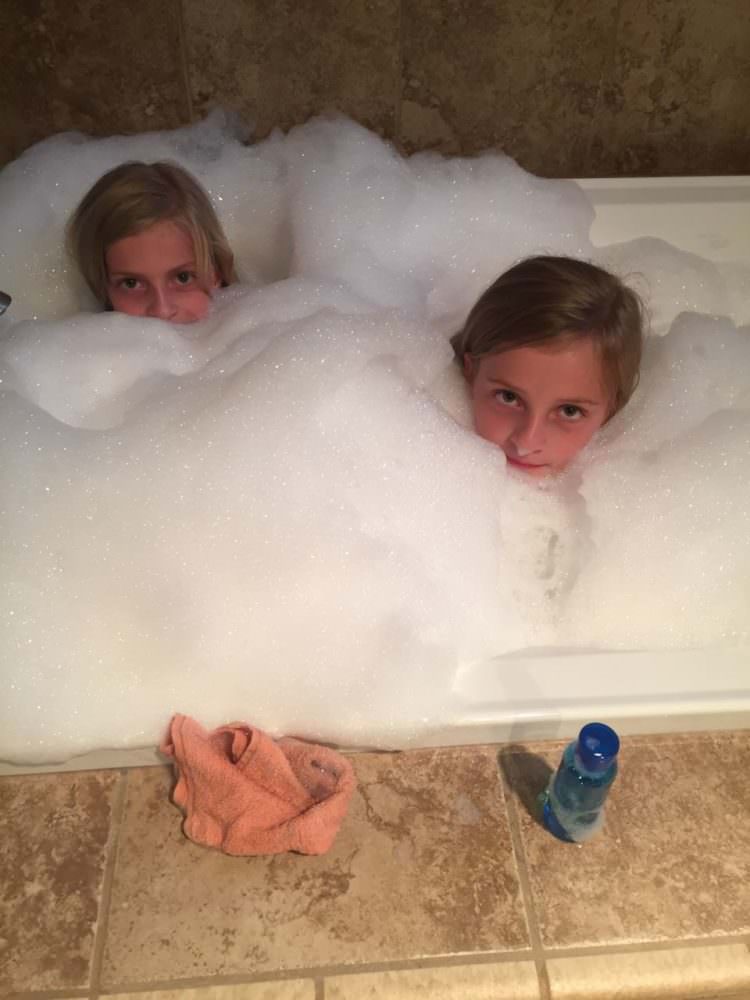 And then to bed: