The next day we decided to go to the beach again. We went to the Oceanside Harbor beach. This is a great beach for playing in sand, boogie boarding, and collecting shells.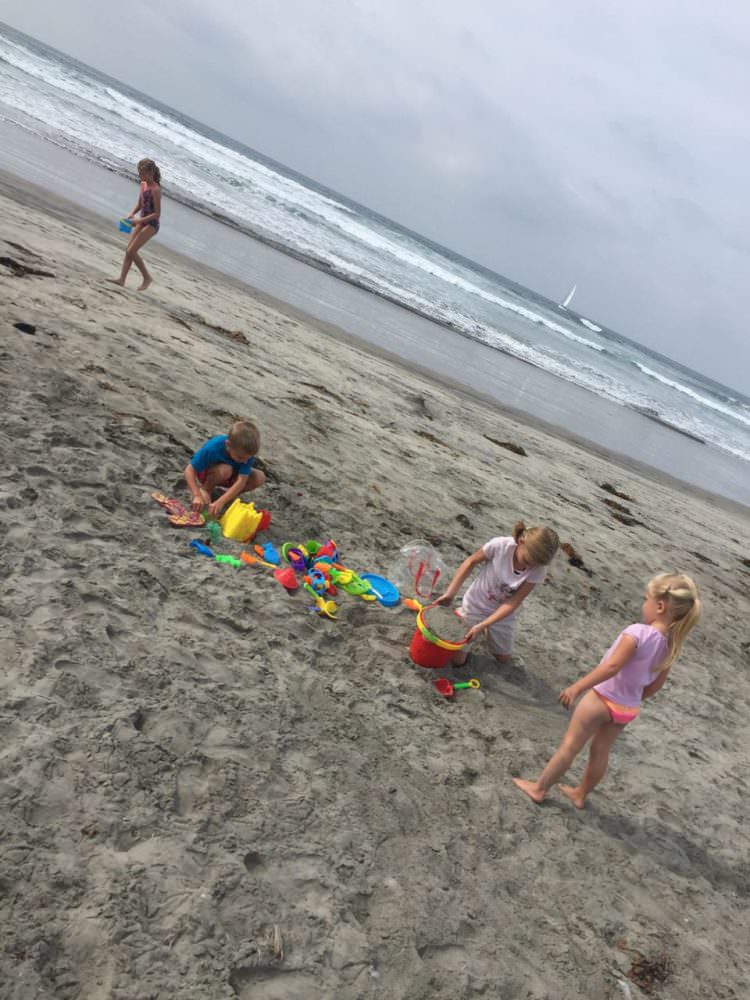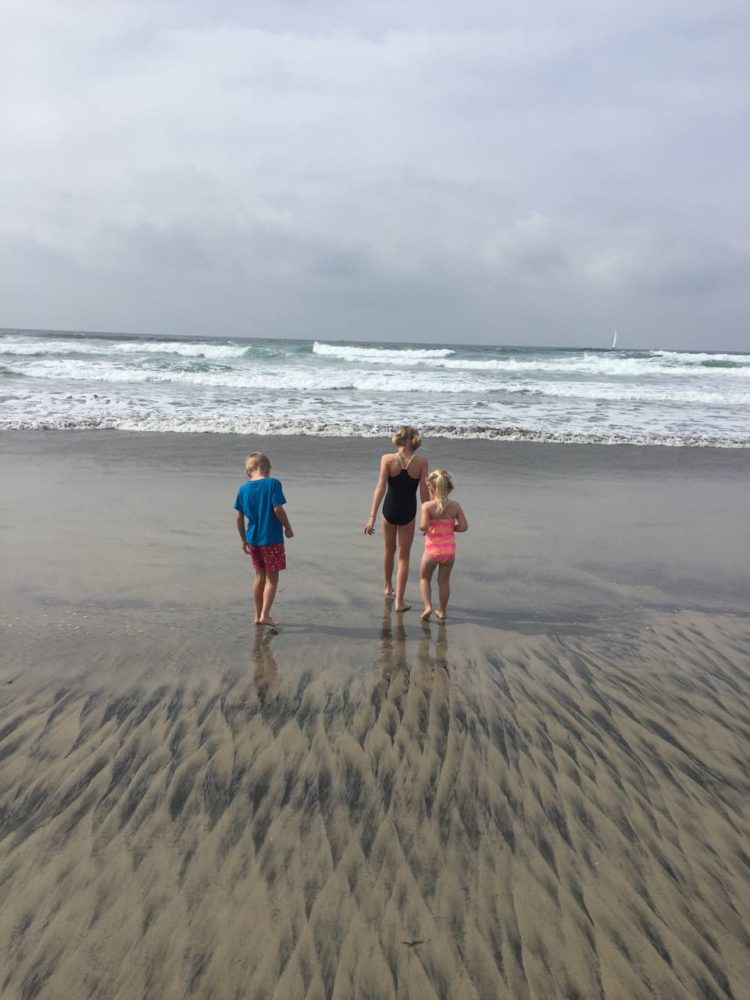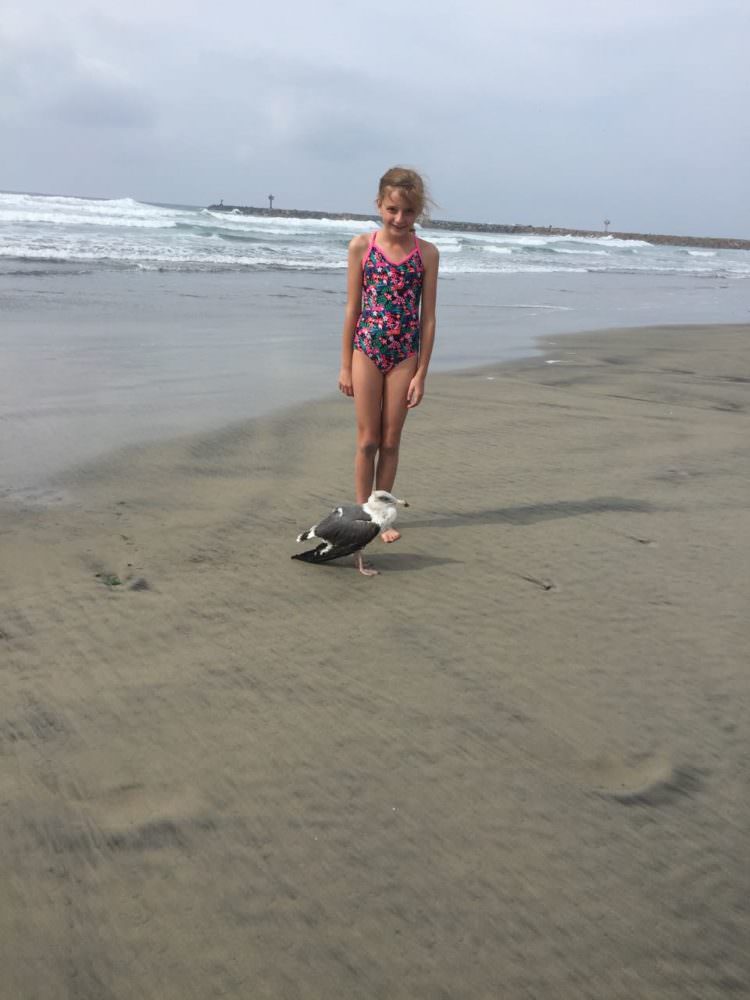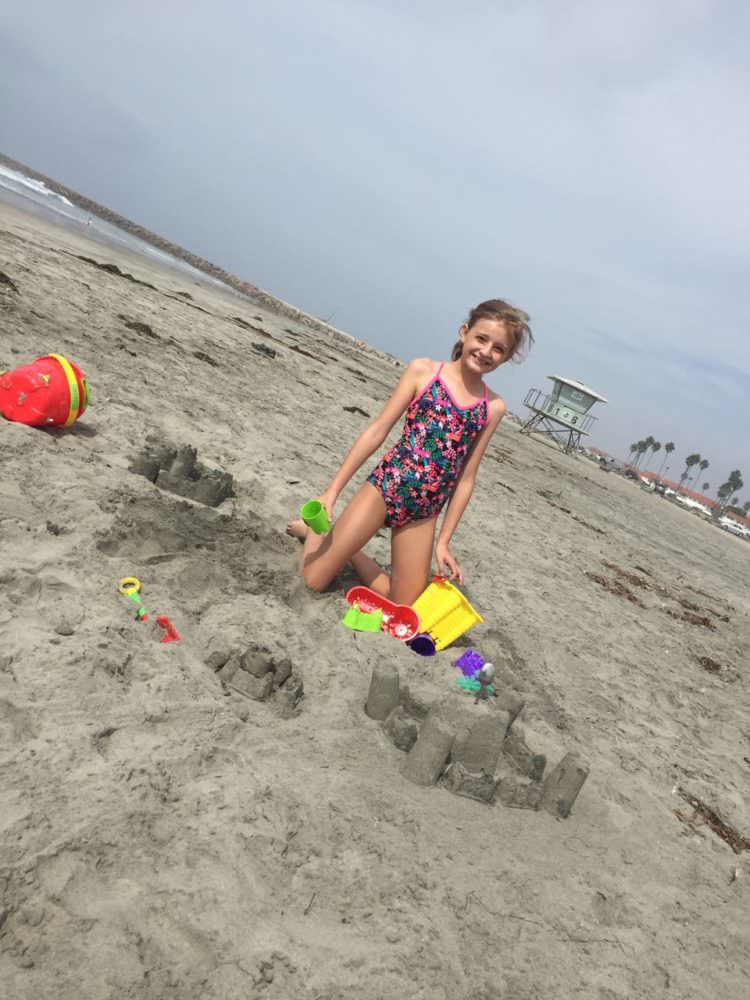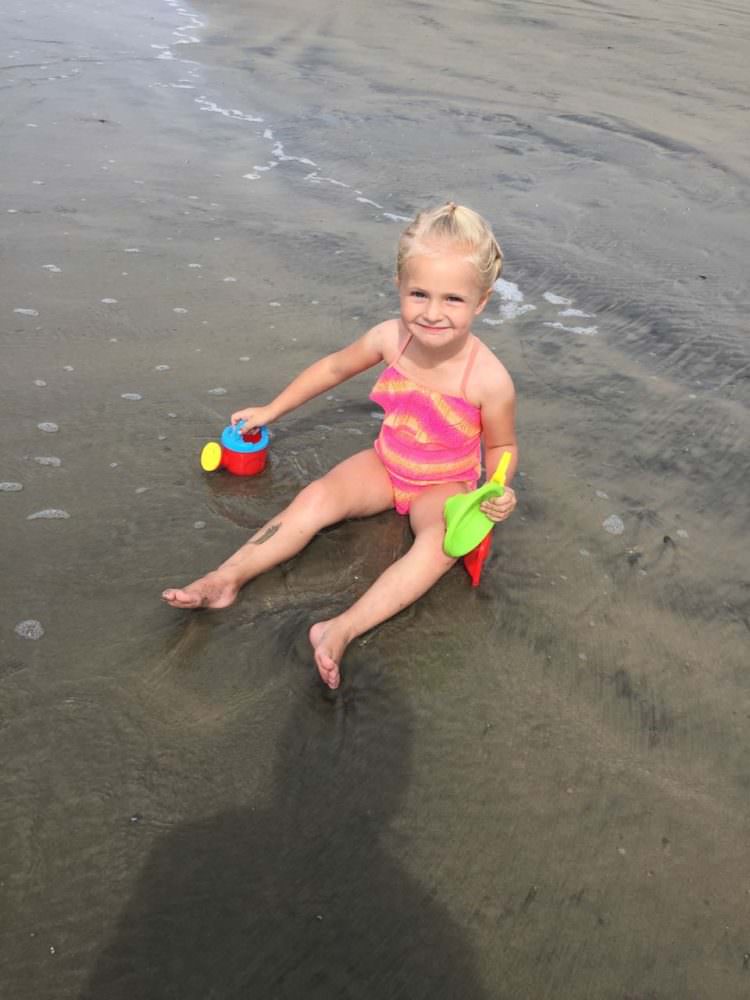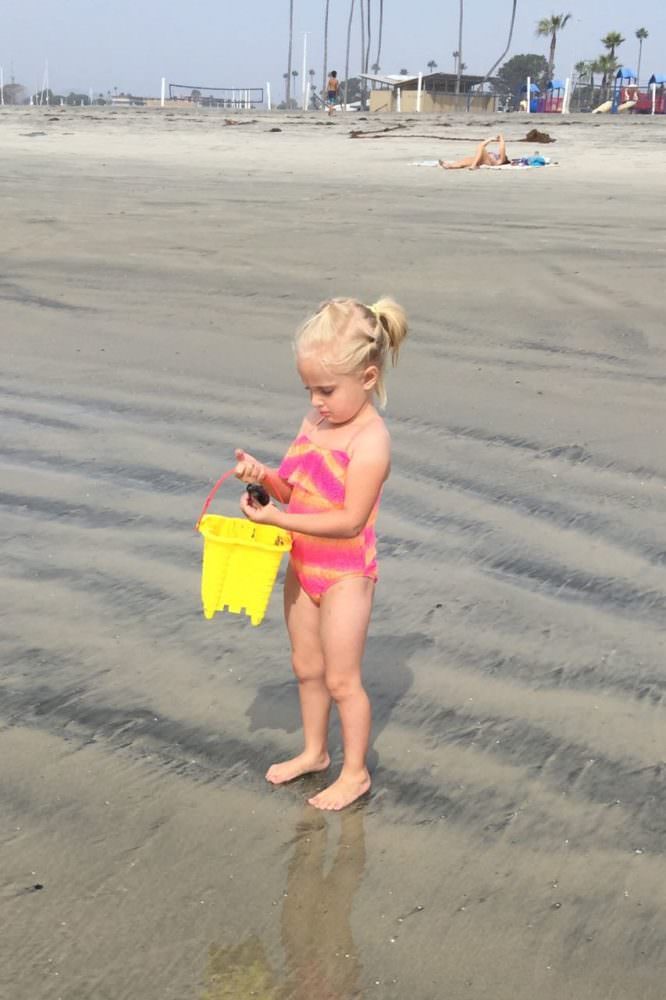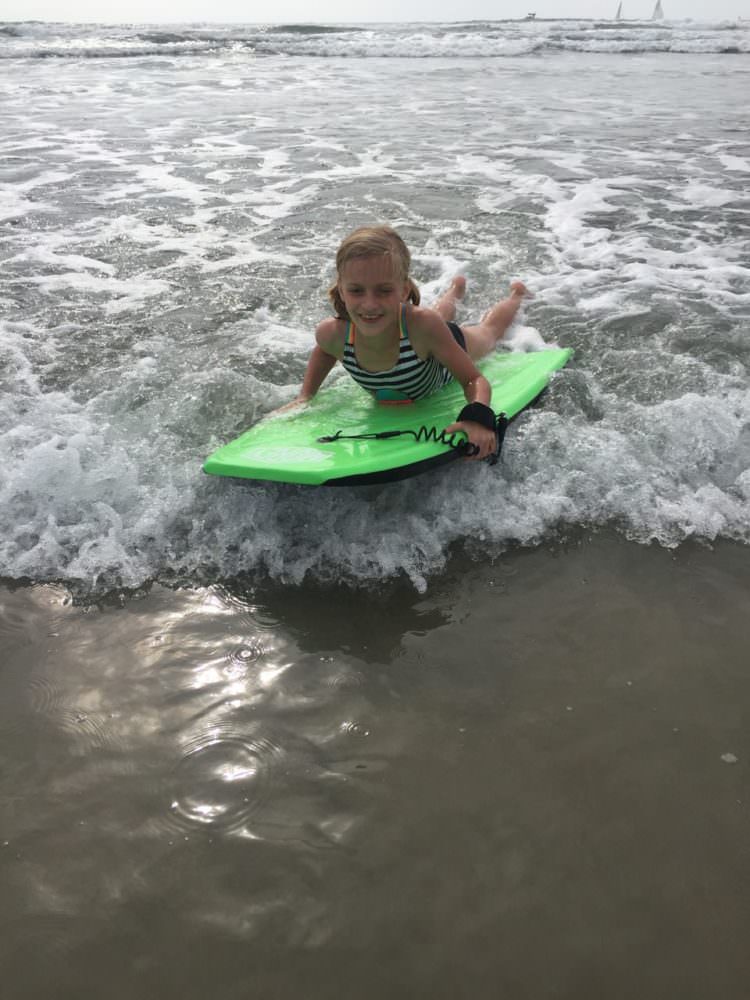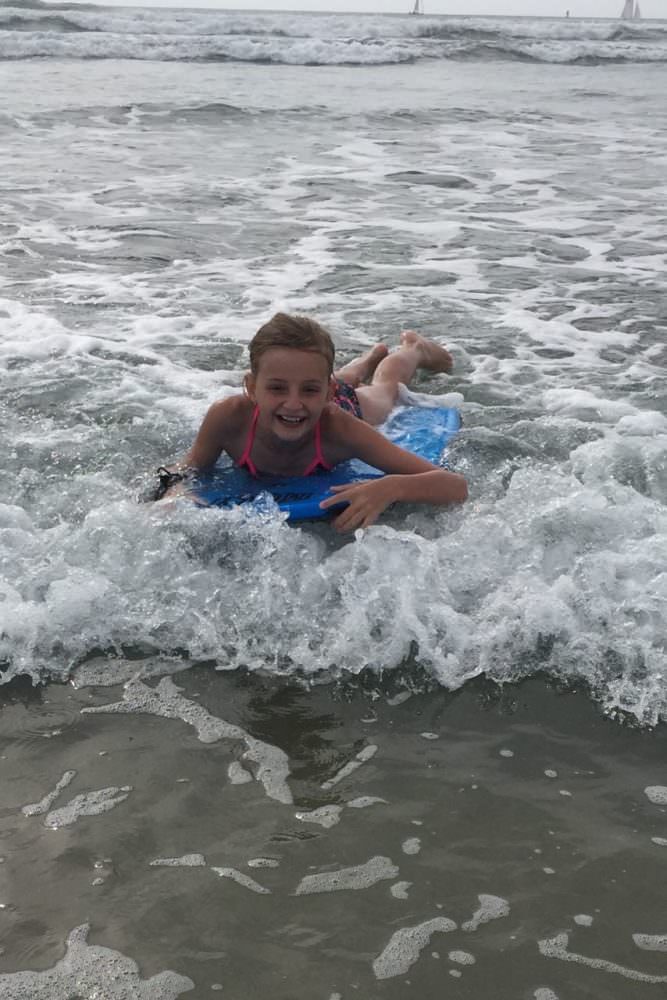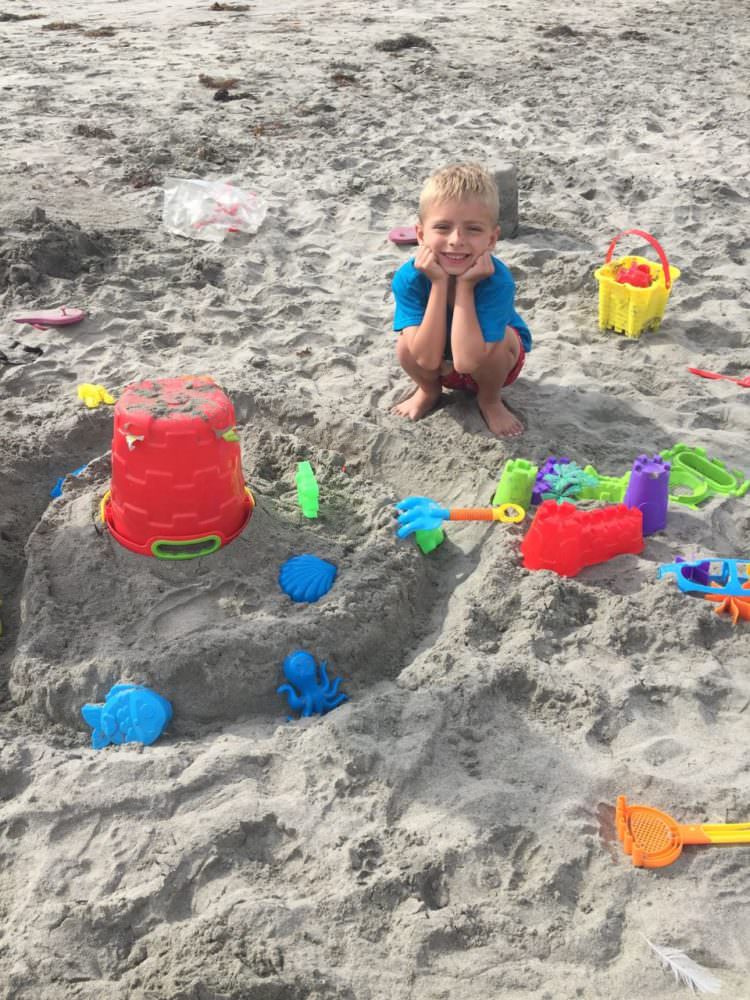 After our day at the beach, we bathed the kids, sent them to bed, and then Dallas and I played Qwirkle with my parents.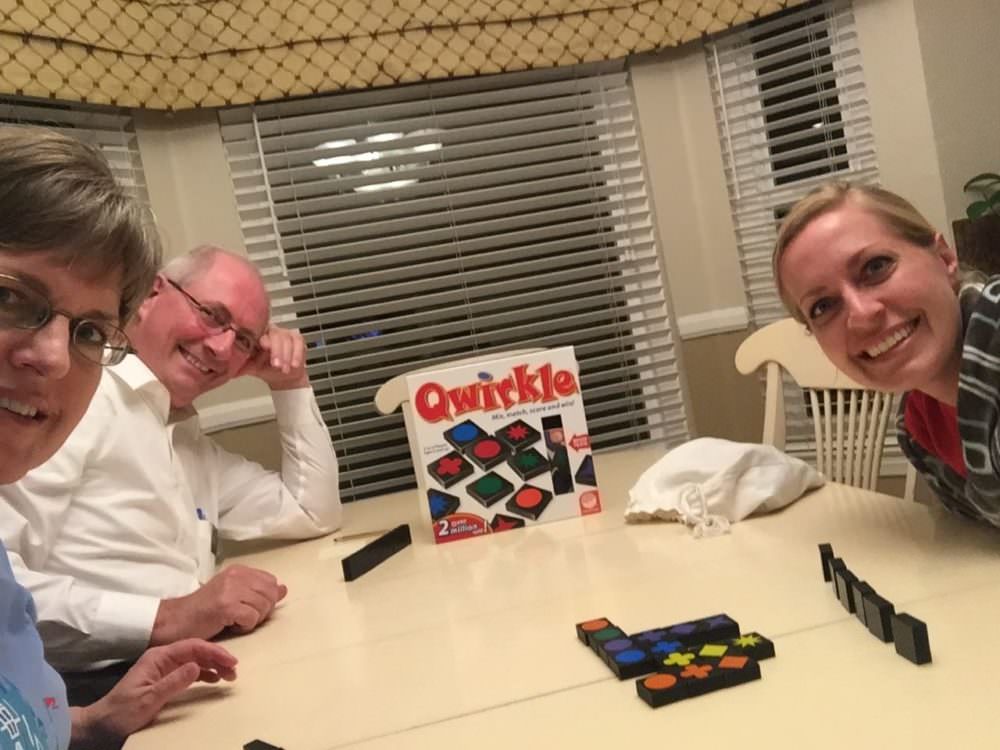 Me showing off my high score and my slightly burnt face: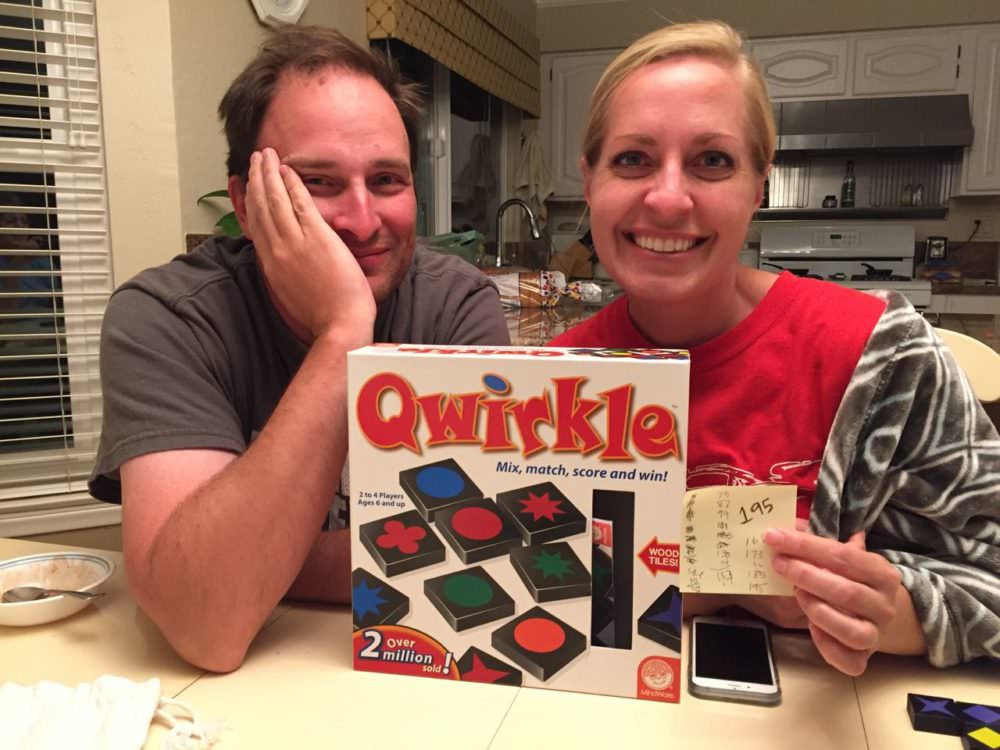 Finally we made it to Friday! We had been looking forward to Friday because this was the one day that my parents had no plans and so they were set to spend the entire day with us.
That is, until they got a call from Salt Lake telling them the Black Plague was running rampant in Madagascar so they were evacuating the missionaries from there, so could my dad please go pick up a missionary from the airport and welcome him into his mission right in the middle of the day on Friday ruining all our plans?
We were disappointed that it looked like we wouldn't be able to spend the day with them after all, until they got another call saying the missionary that was supposed to be there at noon was now lost, so they didn't need to pick him up yet, but just stay tuned for updates.
A lost missionary was a little disconcerting, but hey! It meant I got my parents back, so we went back to Plan A.
Plan A began with Grandpa…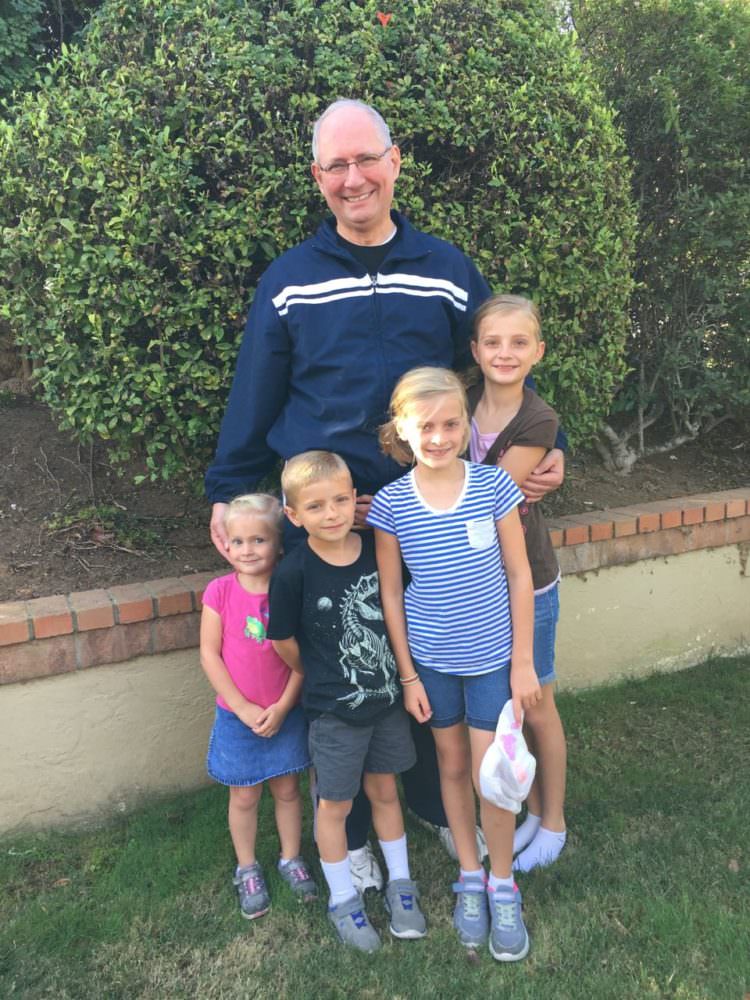 …transforming into Super Grandpa!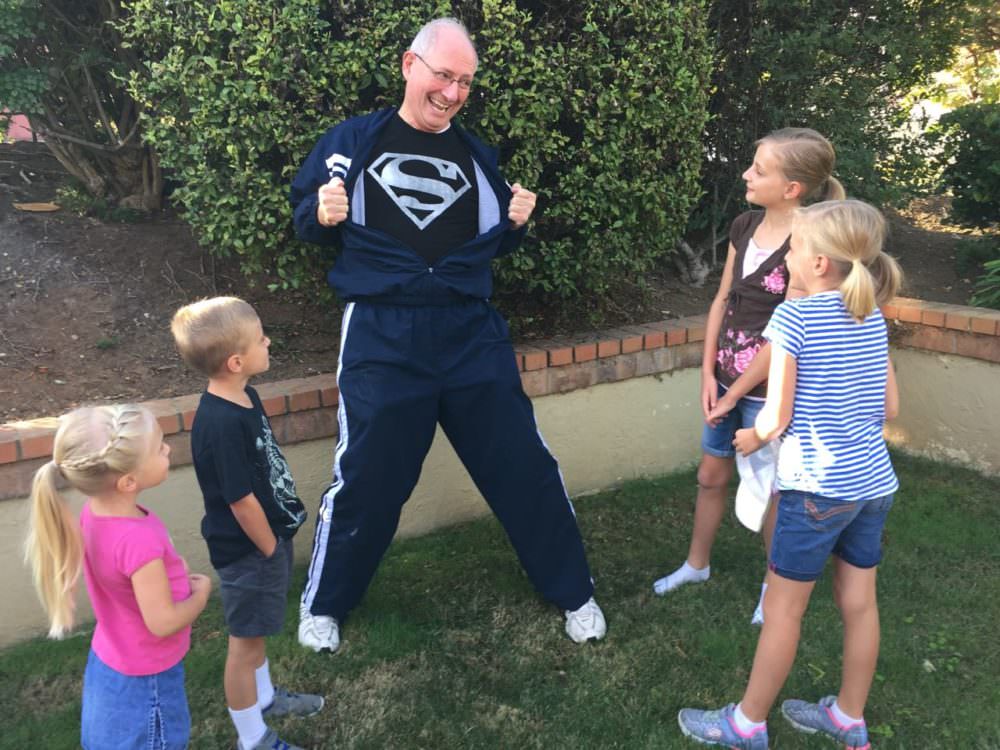 Dallas had gotten my dad this shirt one of the times he went to Walmart to get shirts for Spencer, and he also got himself and Spencer a superhero shirt. Typical of how our trip was going regarding Spencer's shirts, when it was time to wear his superhero shirt…we couldn't find it.
My mom had told us about a trail she and my dad found. She said there were millions of bunnies on the trail. Bunnies! I couldn't even imagine! Wild bunnies? That you can just see? Hopping around in nature? This seemed like the funnest thing ever. I told her she had to take us there. If there's something I need more of in my life other than organizational skills regarding my son's clothes, it's bunnies.
We went to the trail:
We walked and walked and walked. We saw cool trees, poison oak, ducks, and geese. Guess what we DIDN'T see. That's right. Bunnies. Not a one. I'm still crying about it.
Other than the disappointment of not seeing any bunnies, the hike was really enjoyable. We sat on the bench watching the ducks and geese for a long time.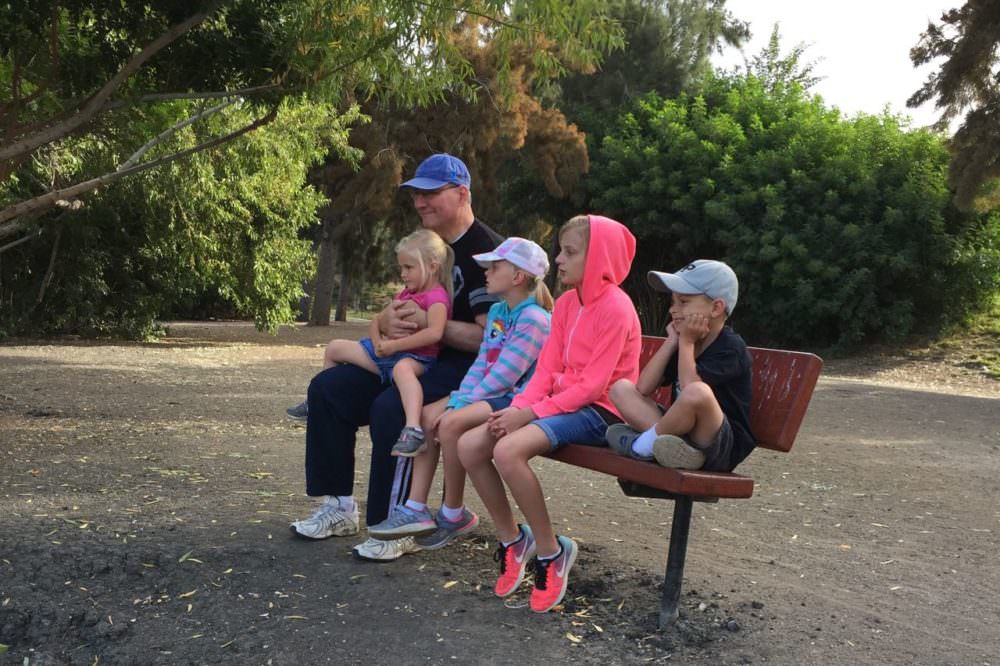 If you ask Madison, we stayed a little too long. She got a present on her leg from a bird and wasn't too happy about it: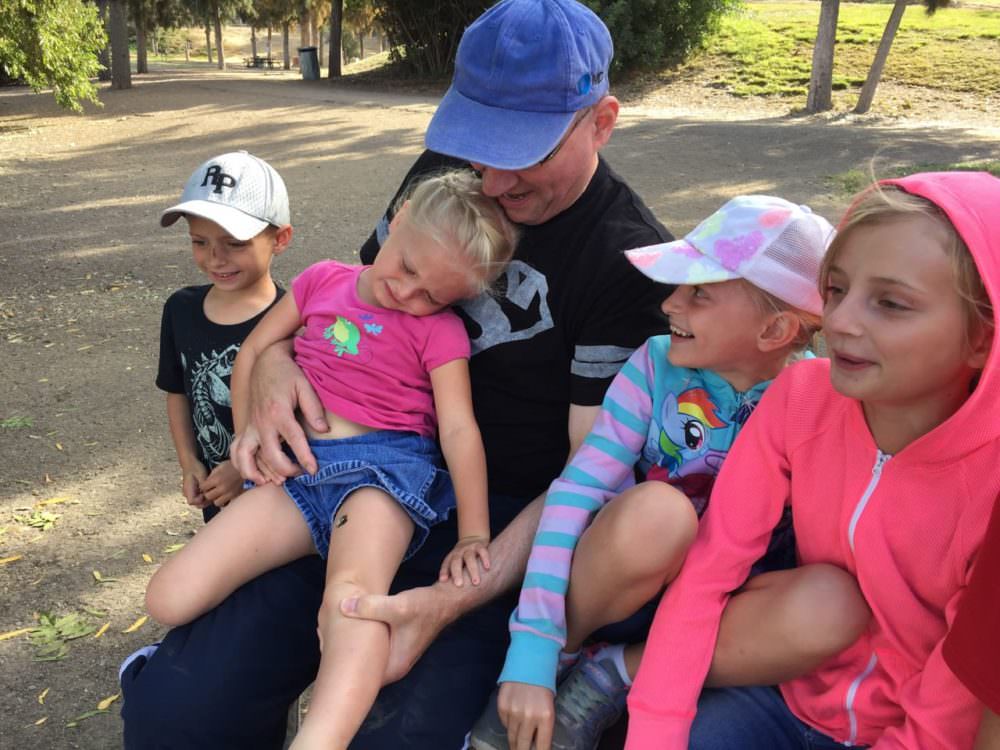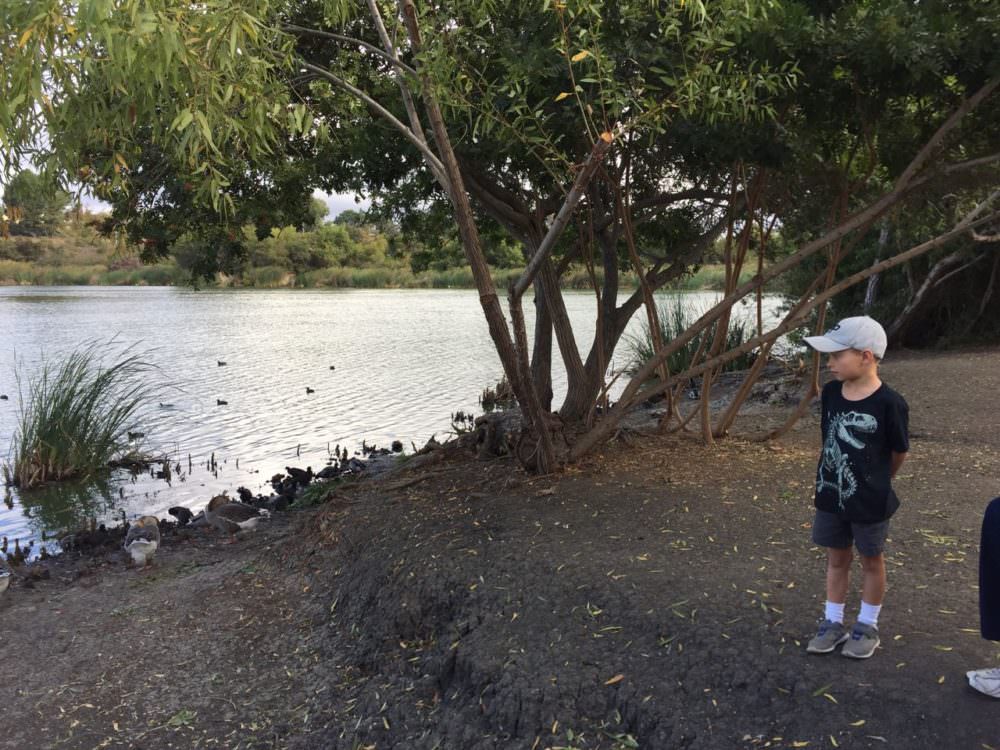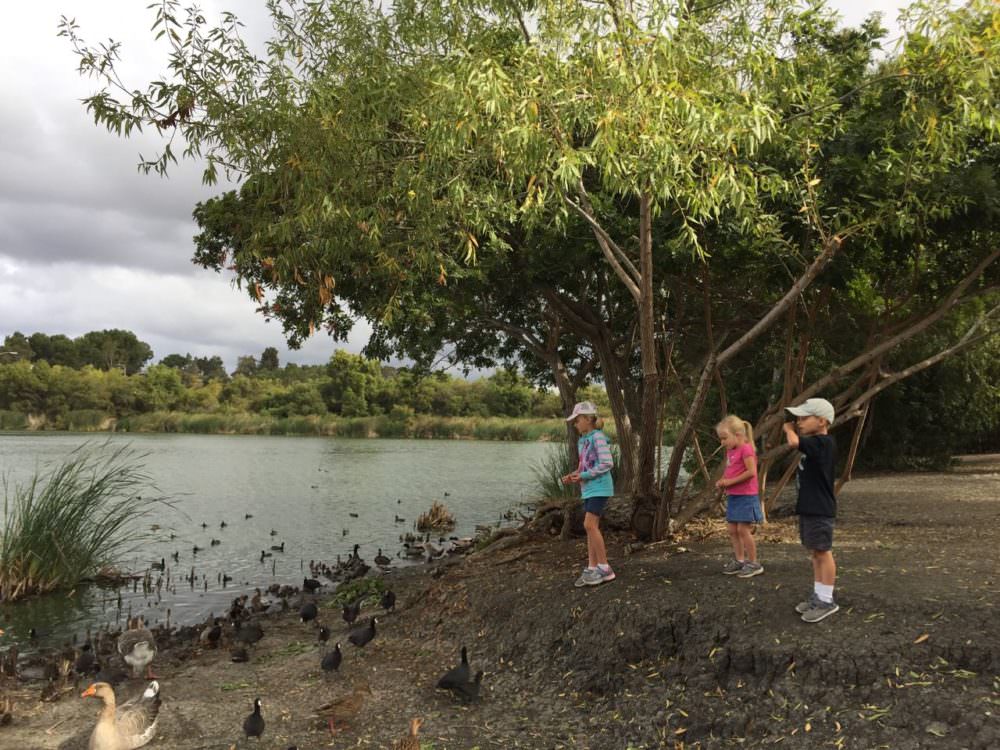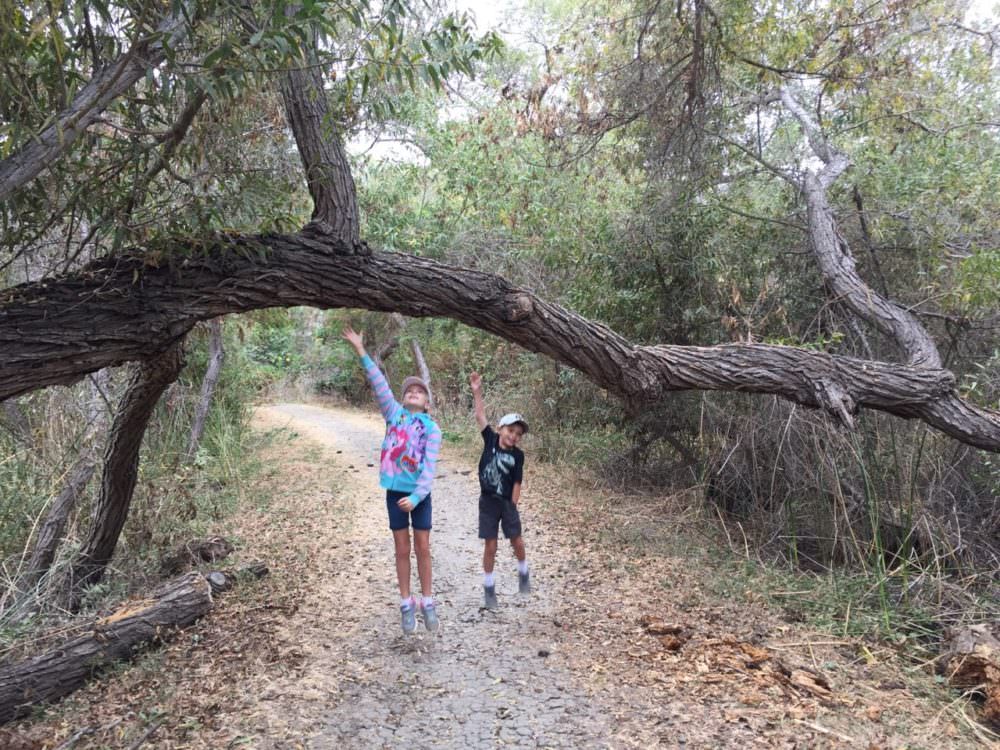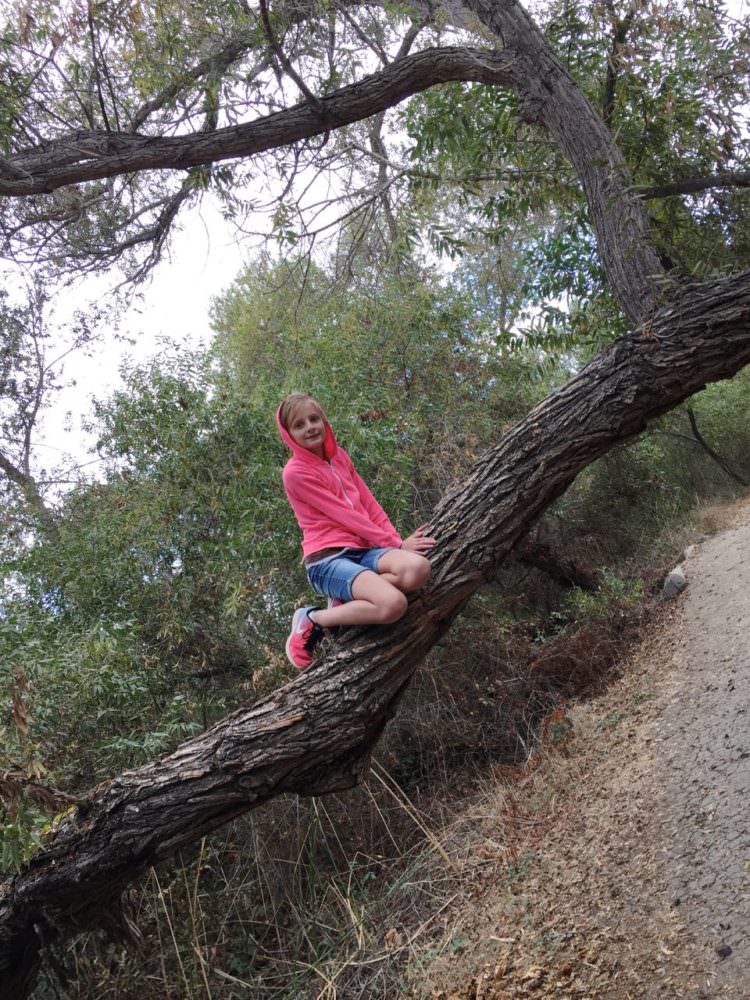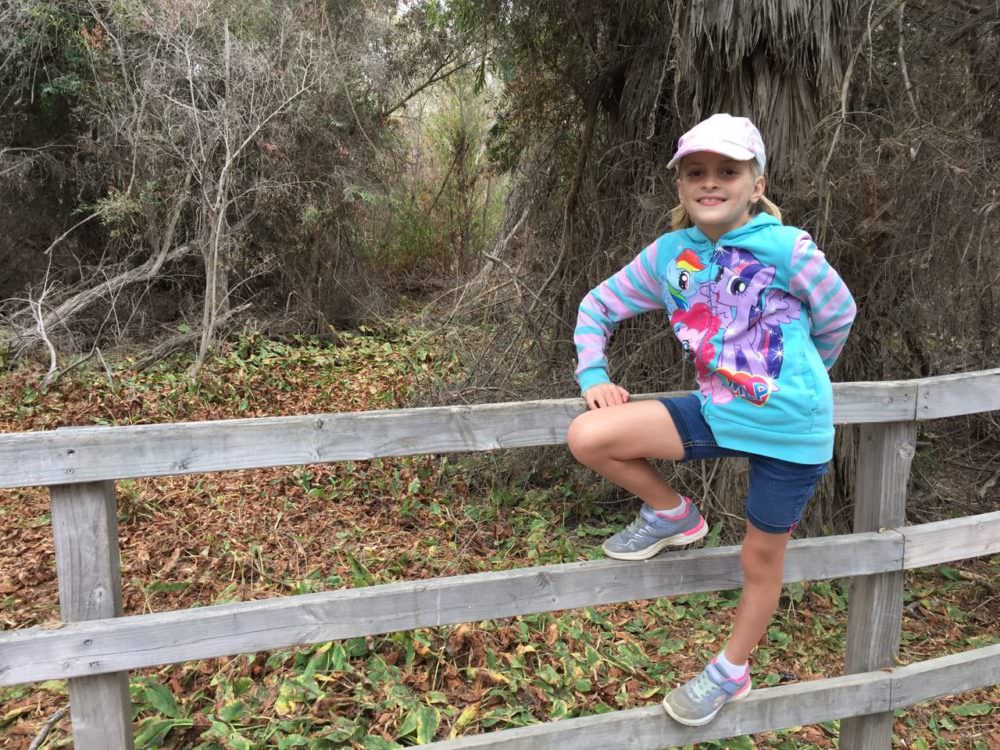 After our hike we got ready for the day. We still hadn't heard anything about where the missing missionary was, so we decided to go to the Birch Aquarium with my parents as we had planned to do all along: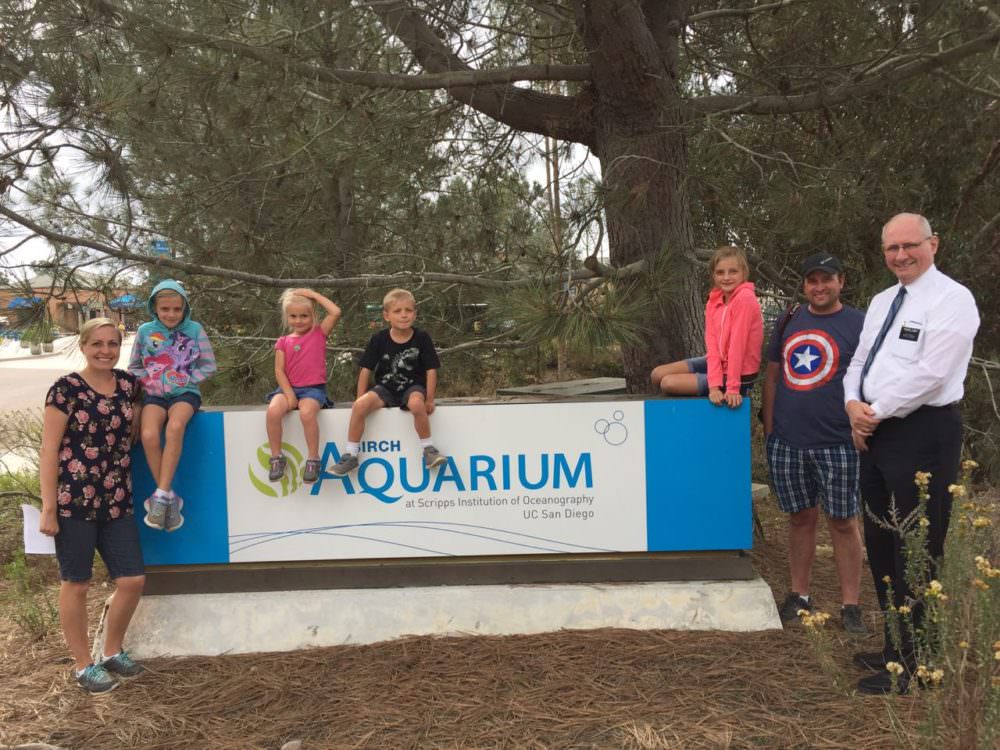 This was another kids get in free museum. Hooray!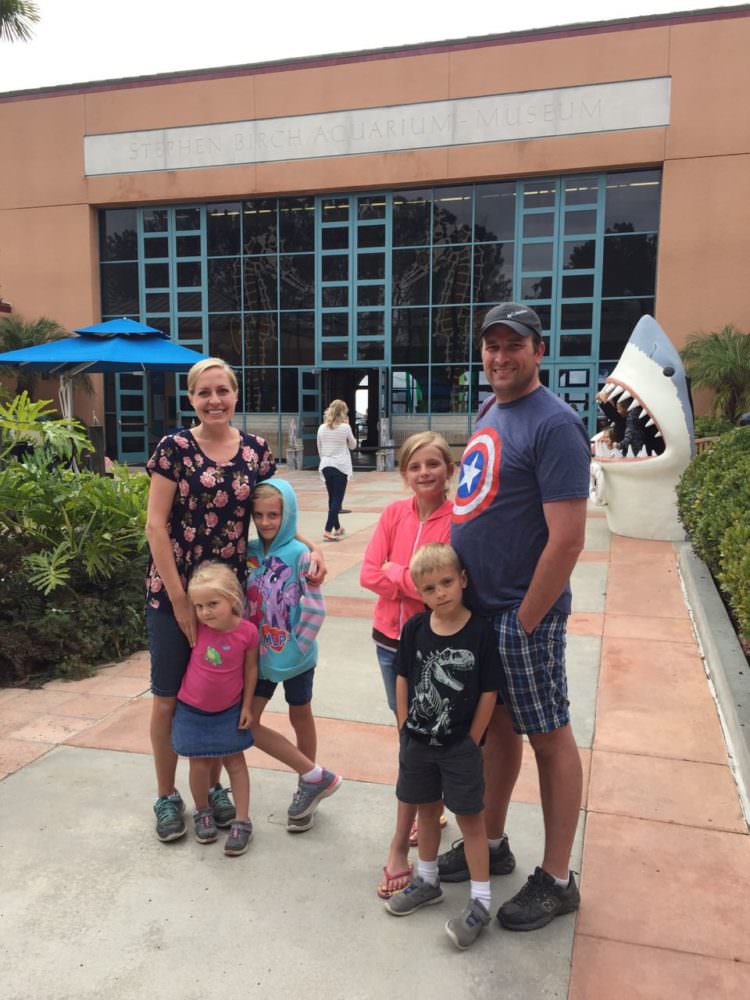 We started off at the tide pools: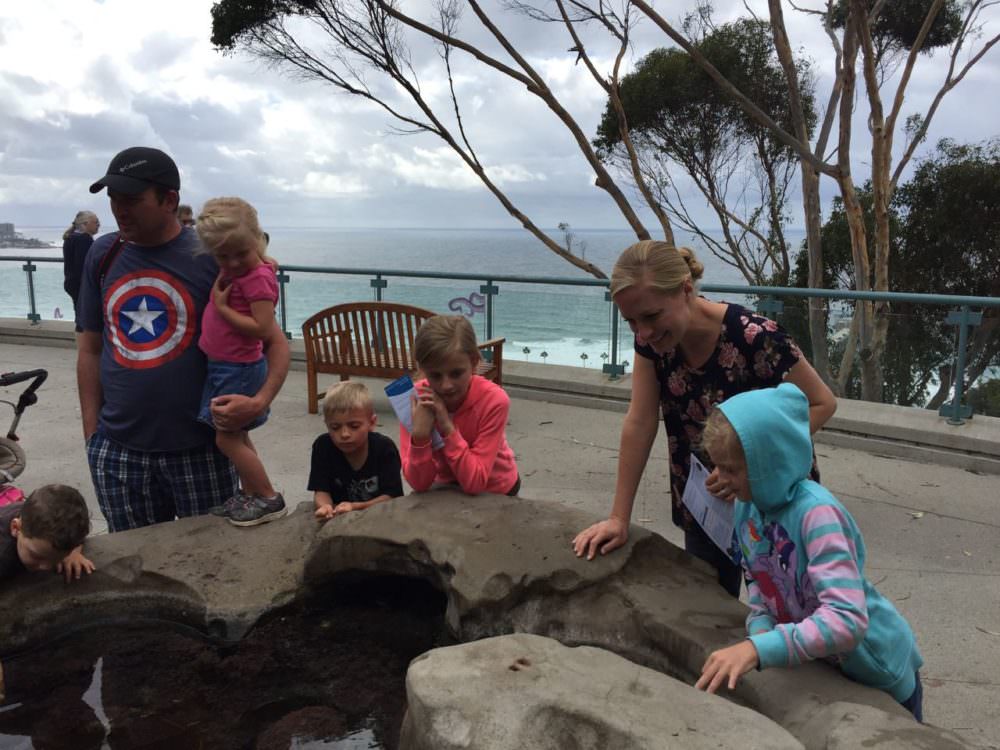 Then moved inside: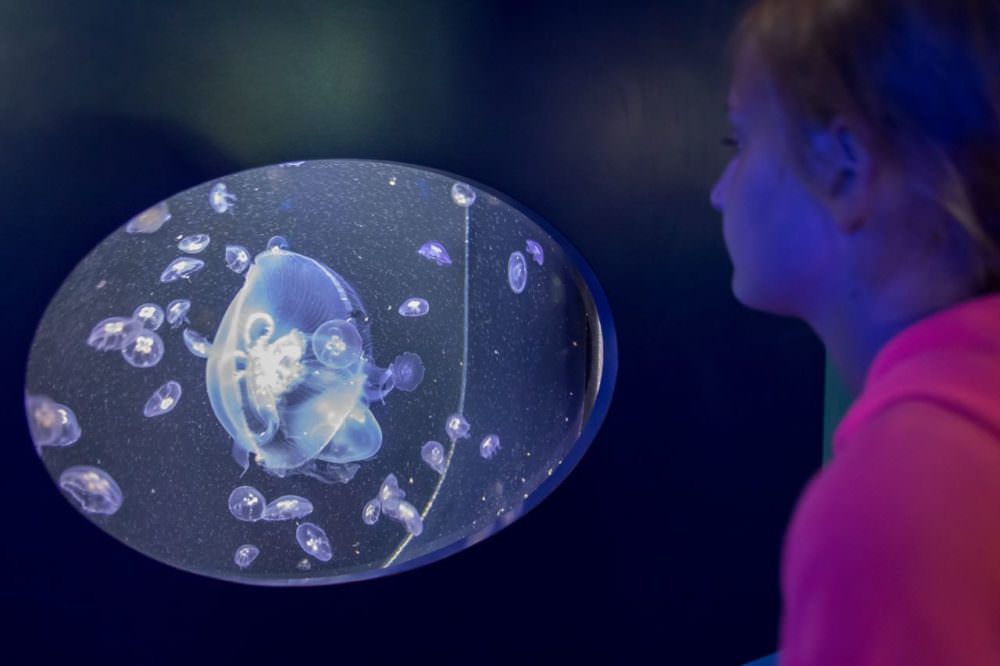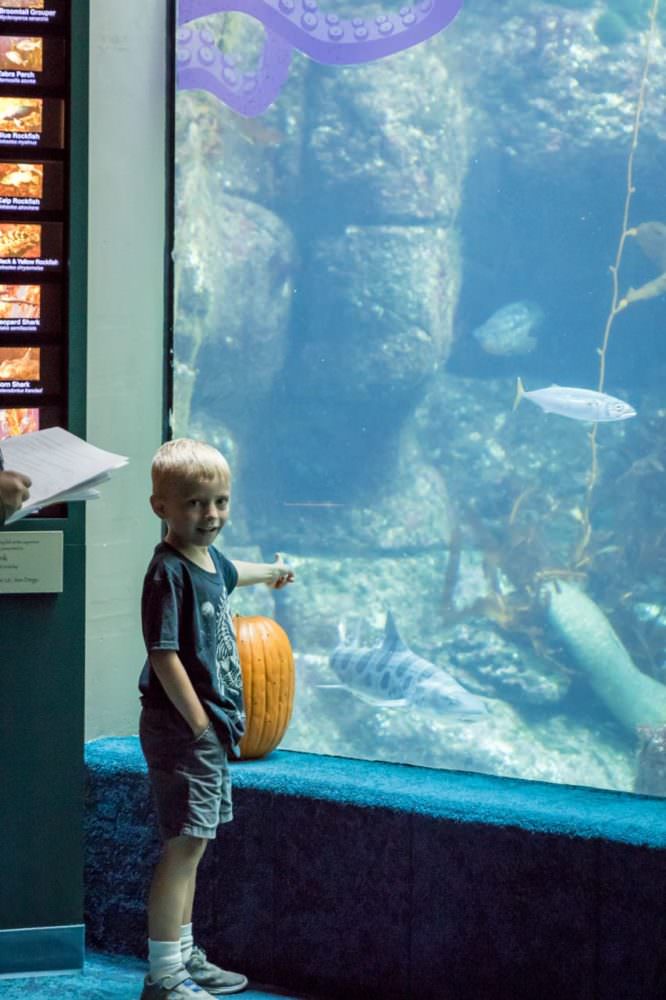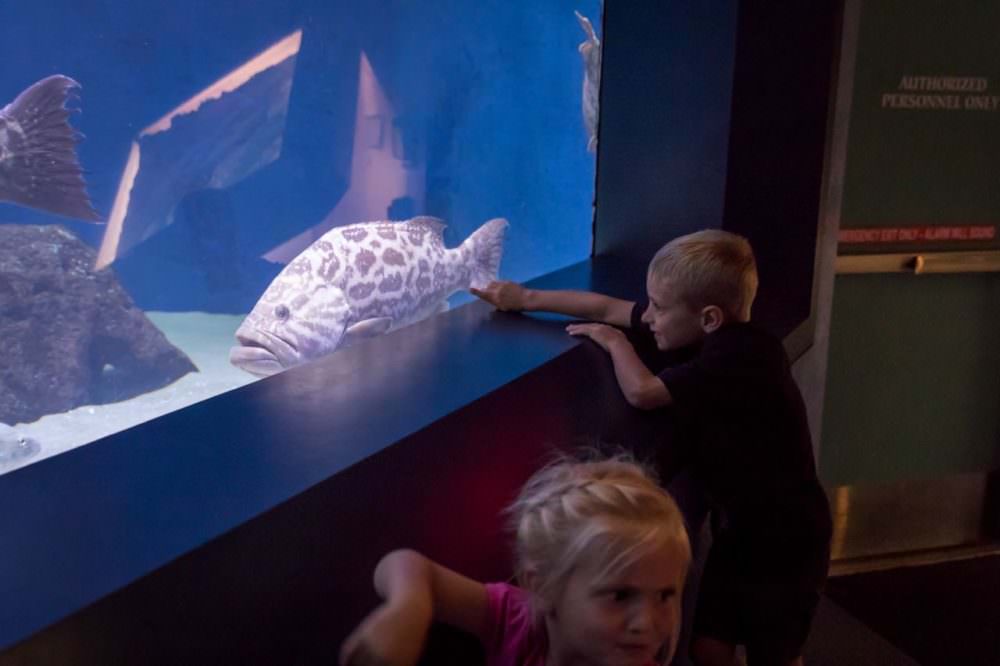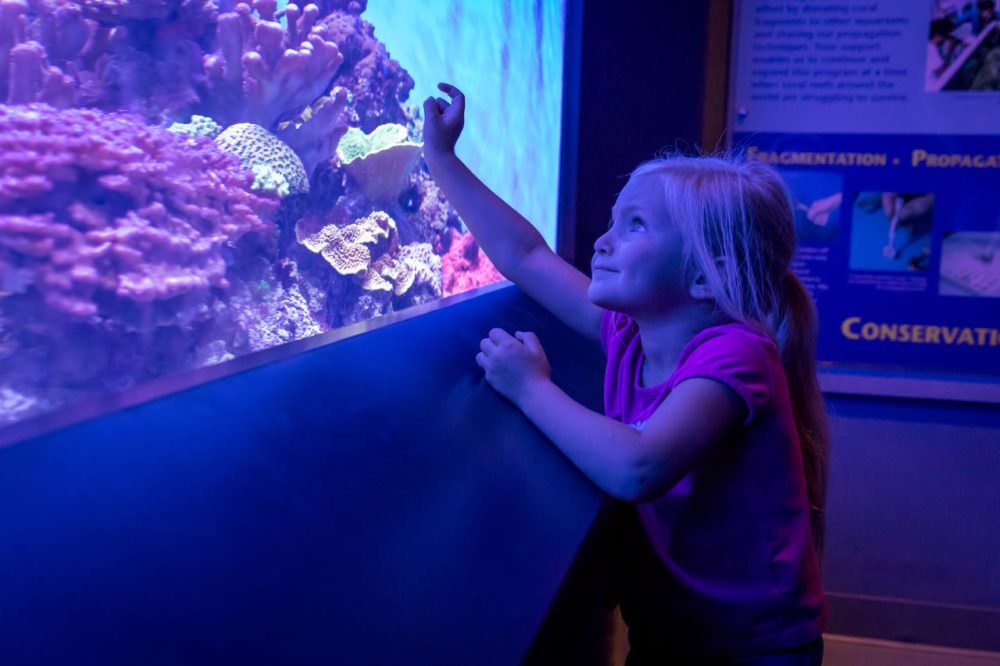 Some of us needed a nap to make it through all of the aquarium: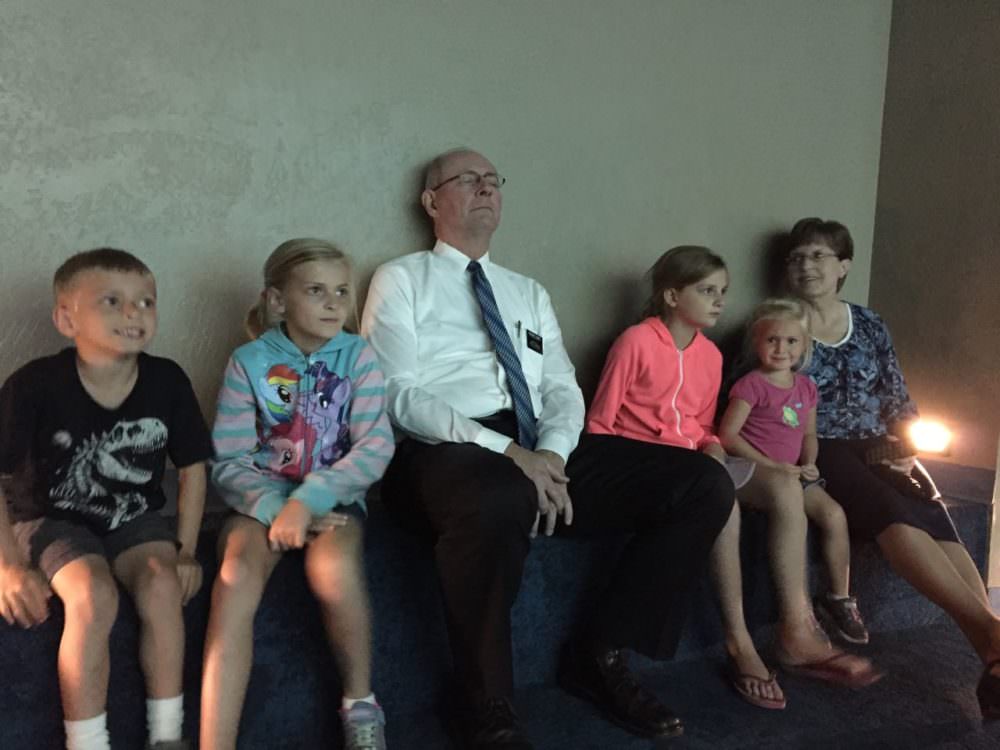 They had kinetic sand that you could mold and shape and a computer above would scan it and make the topographical lines on the mounds you created. That was a fun display: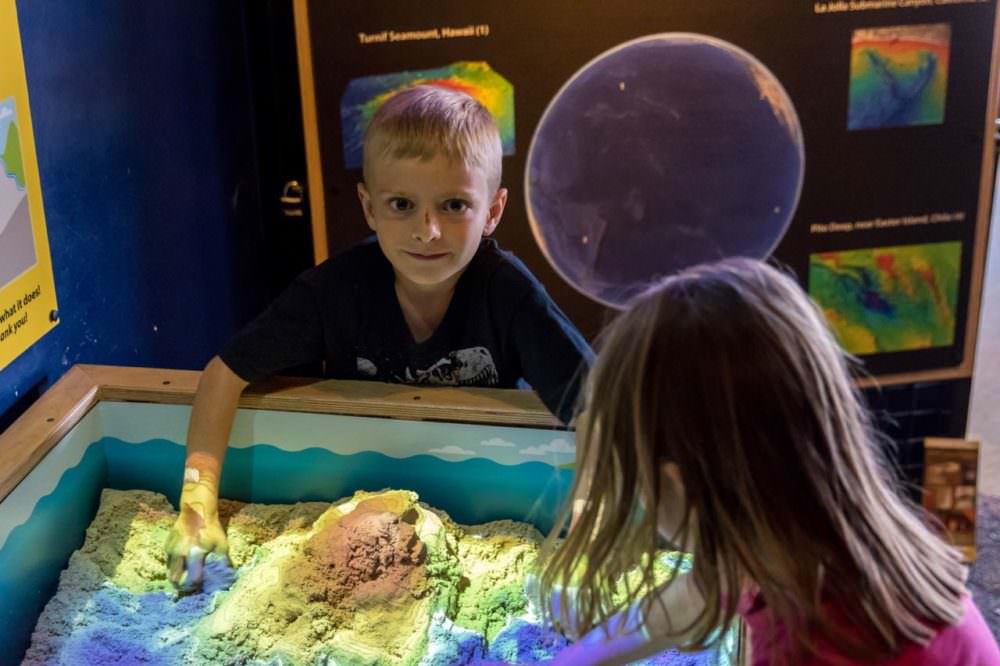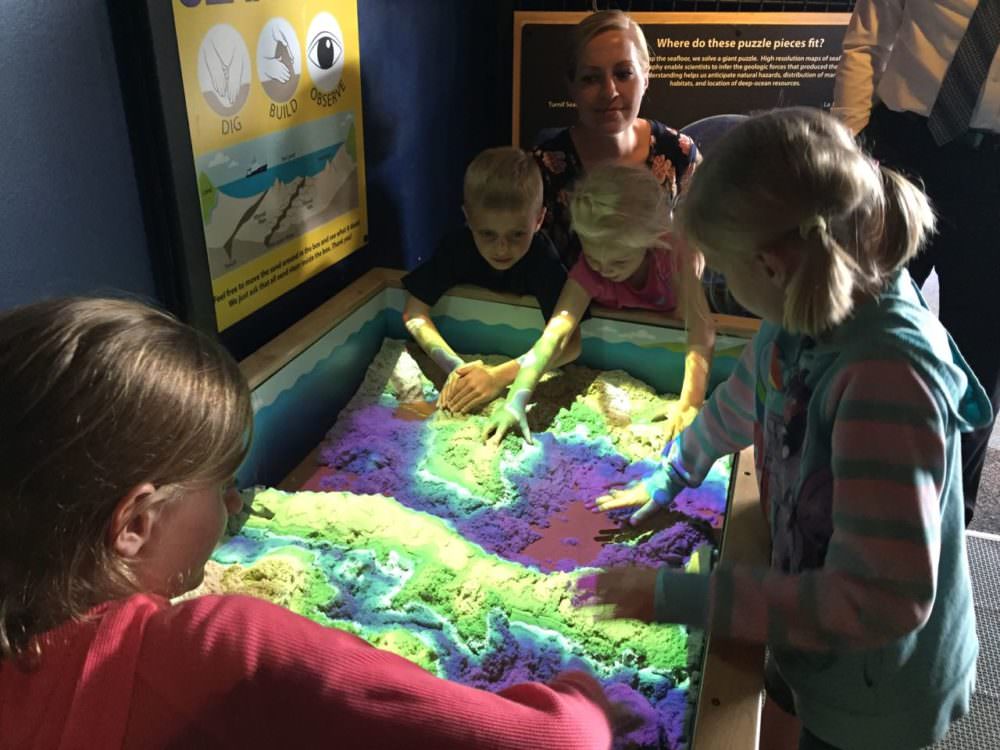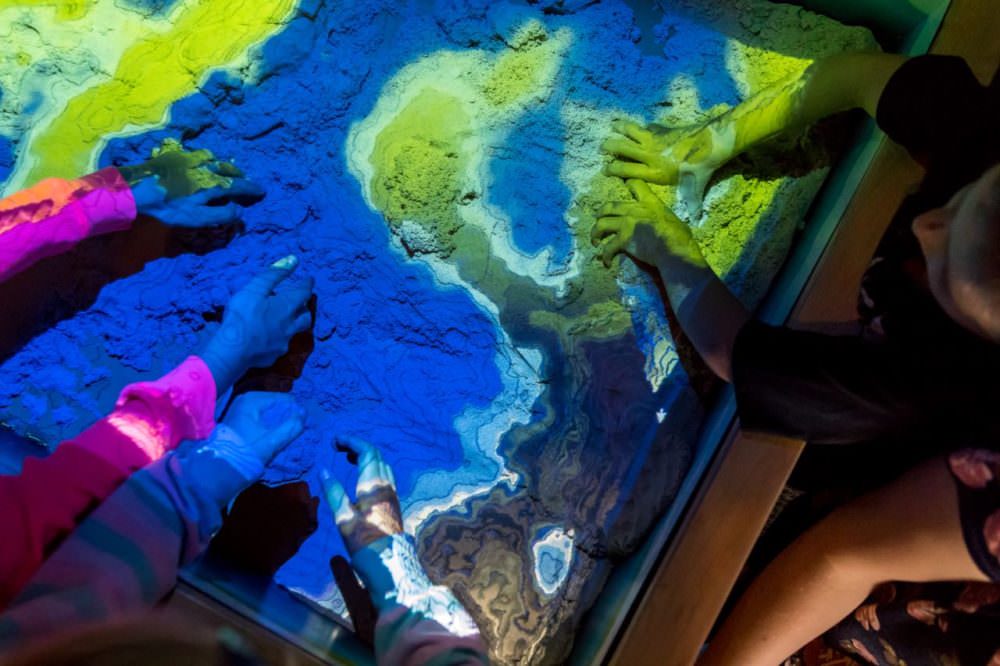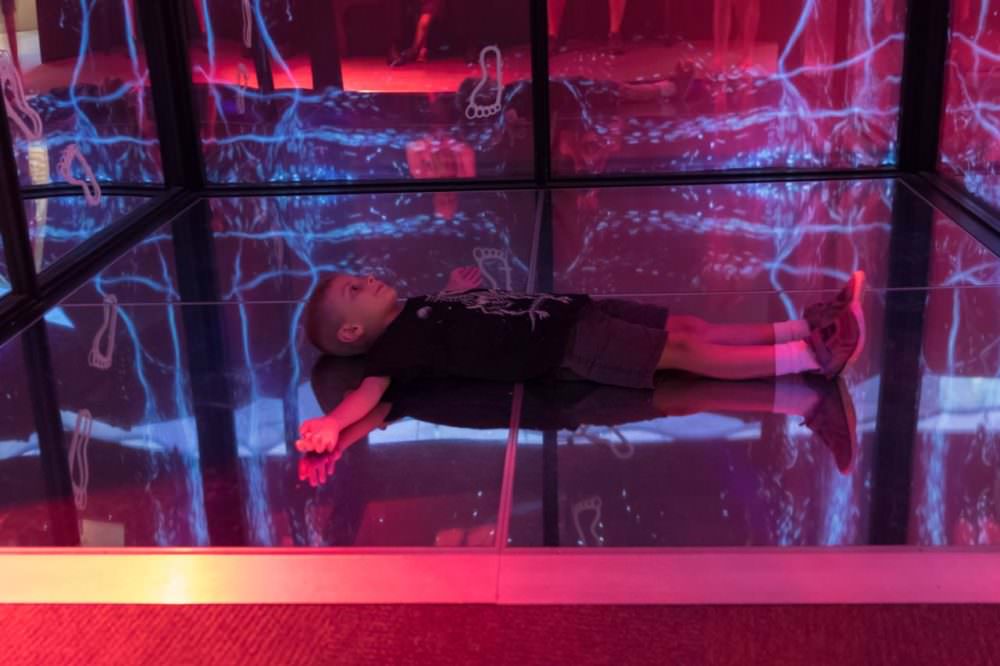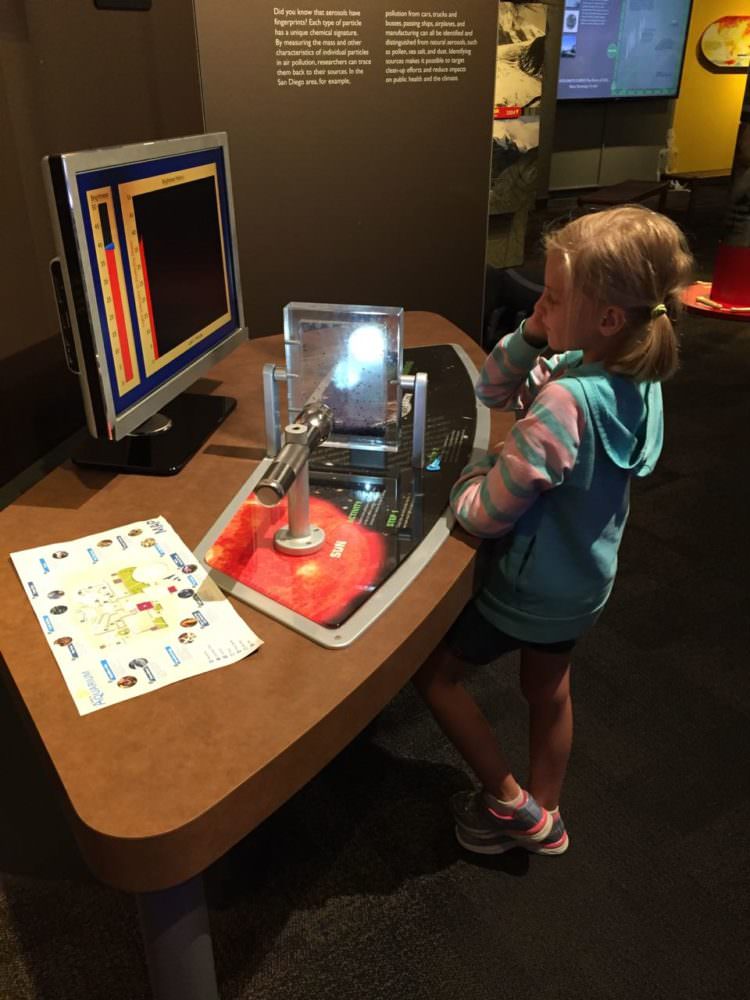 They had turned trash into fun Halloween decorations: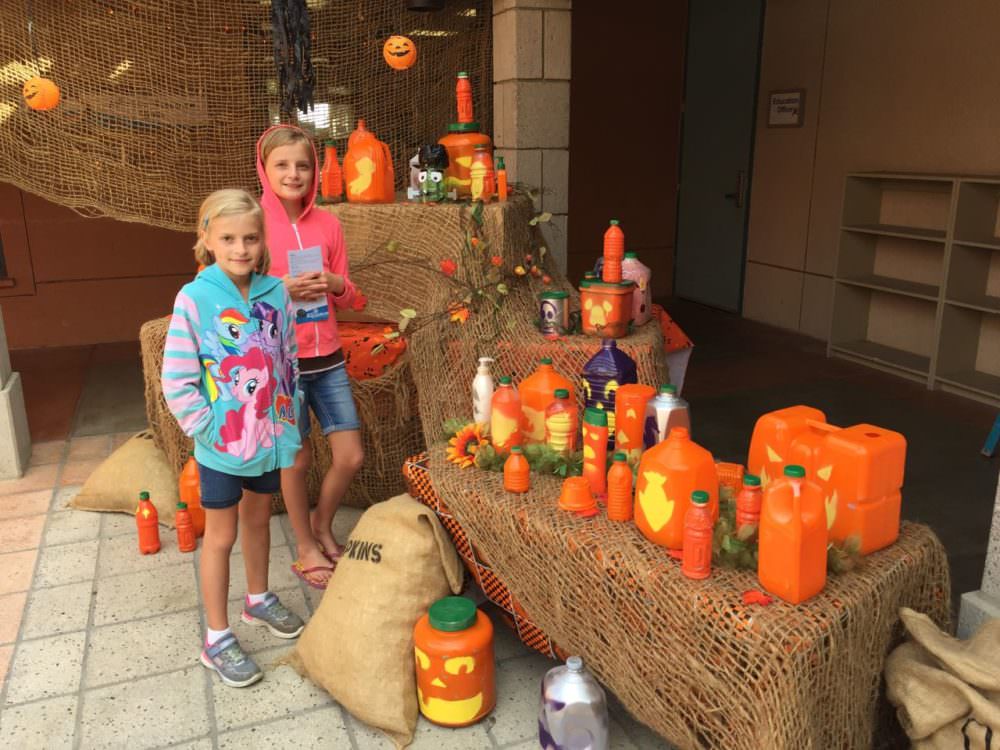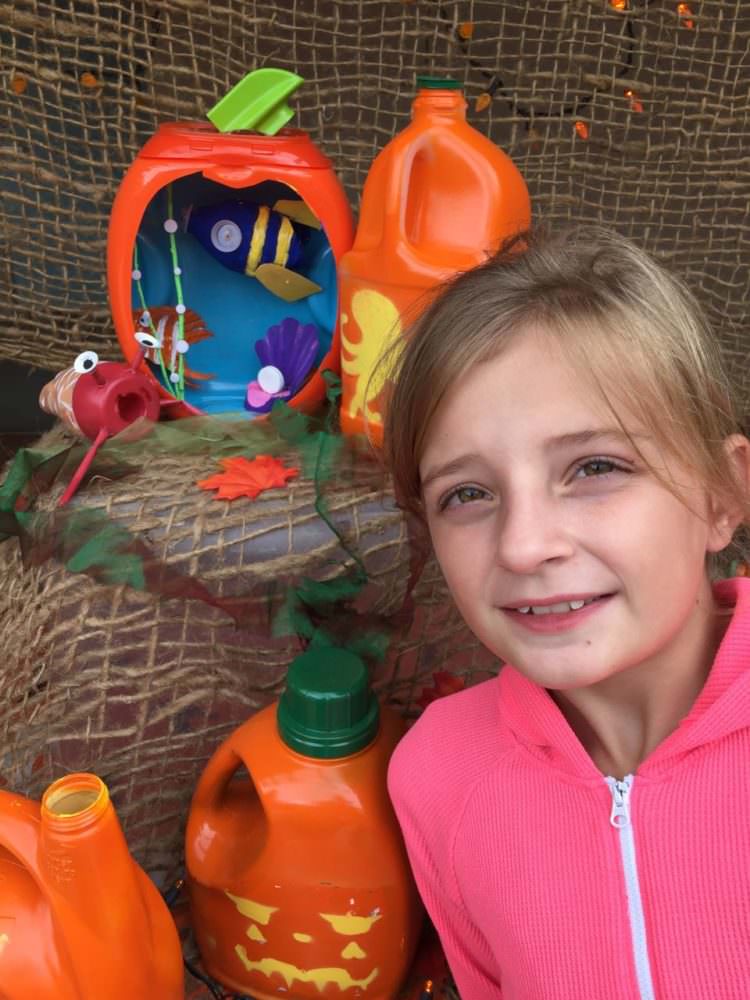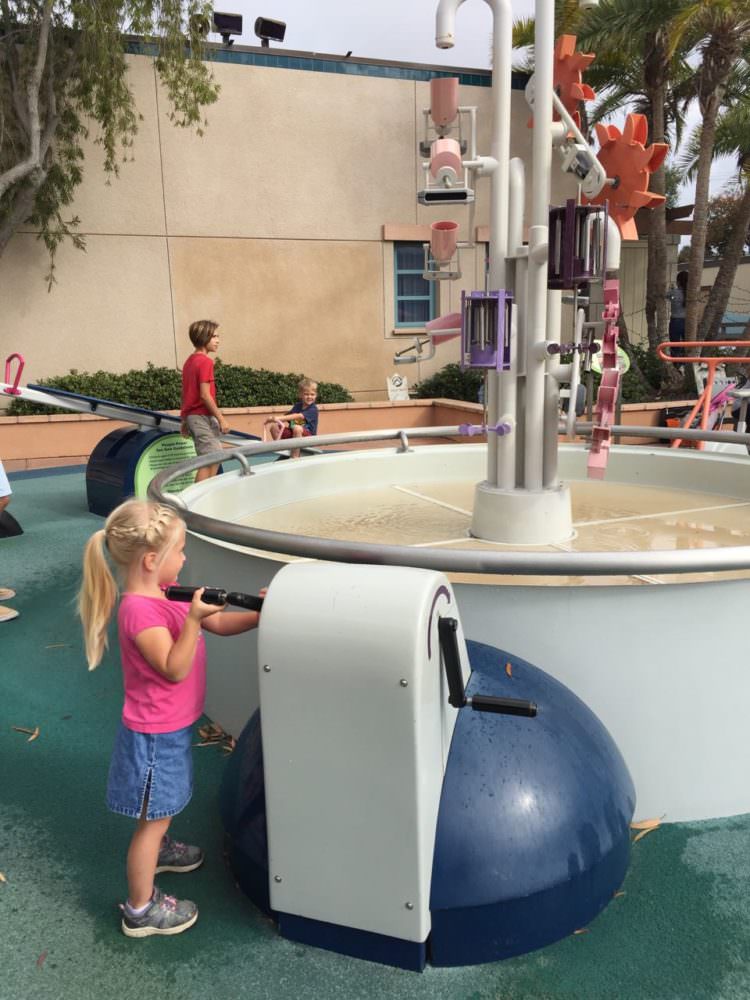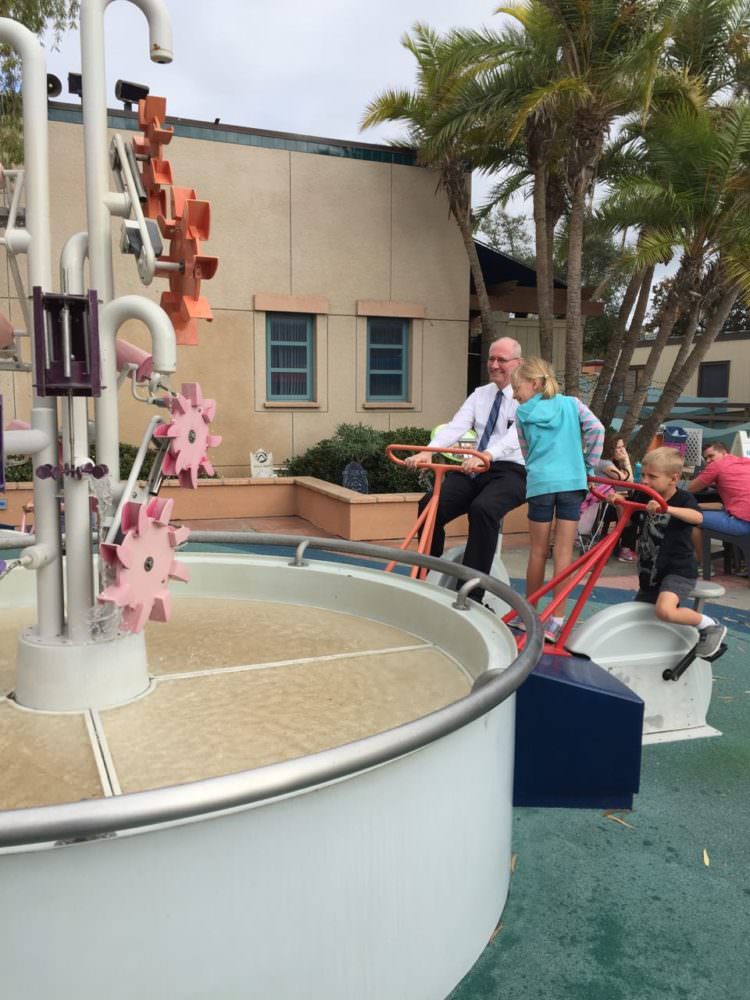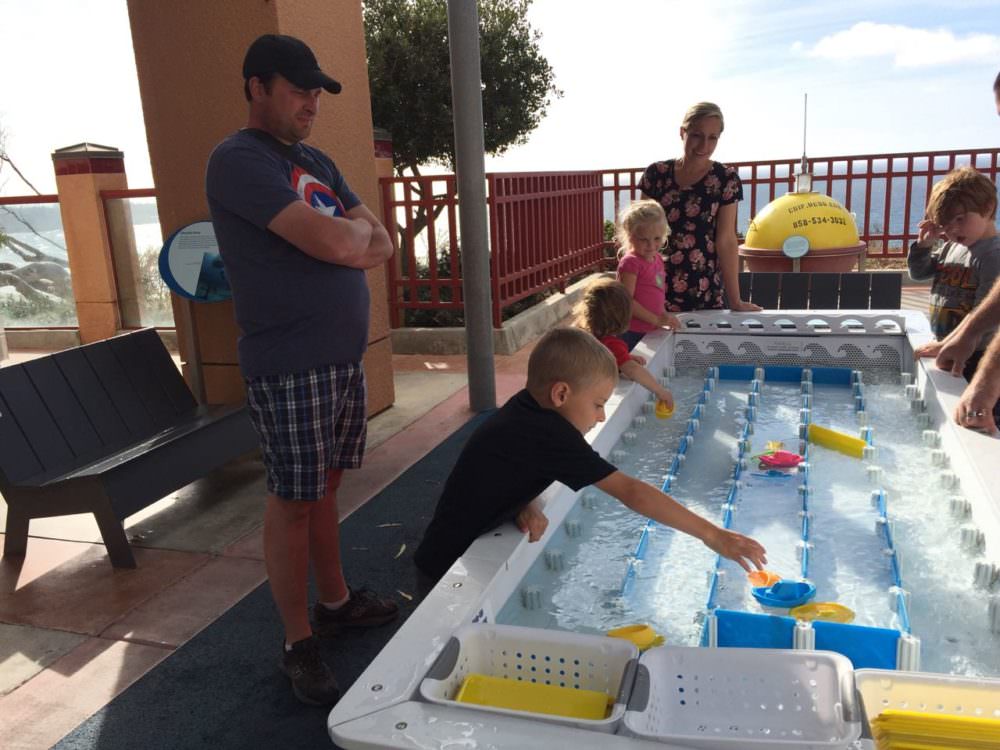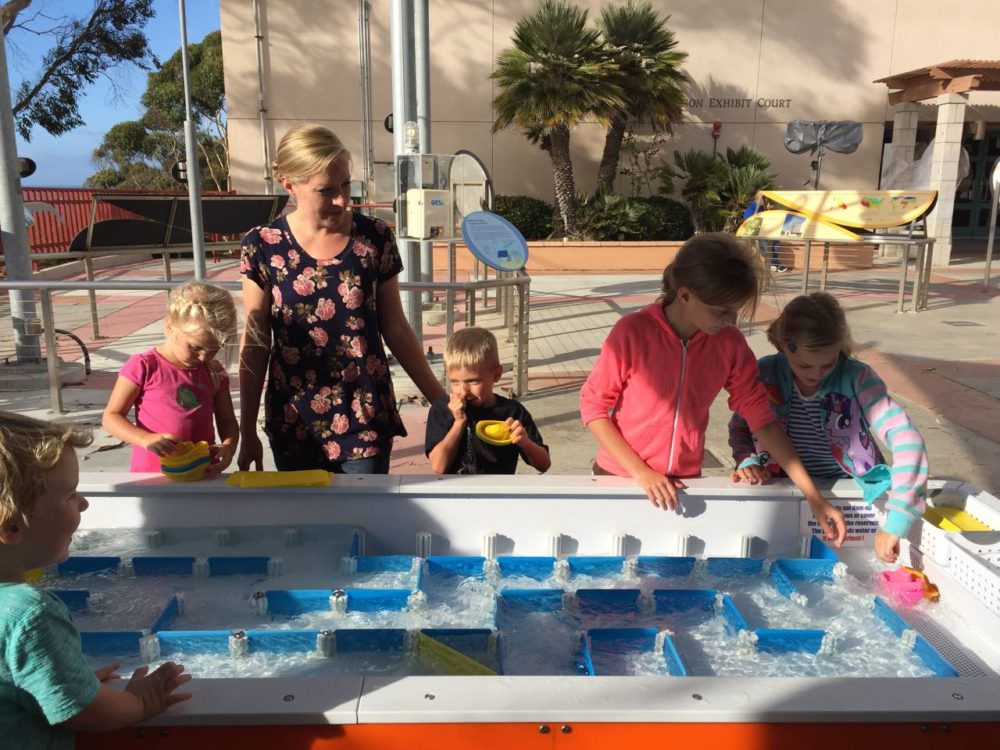 Madison was about ready to leave at this point and let us all know it by going crazy: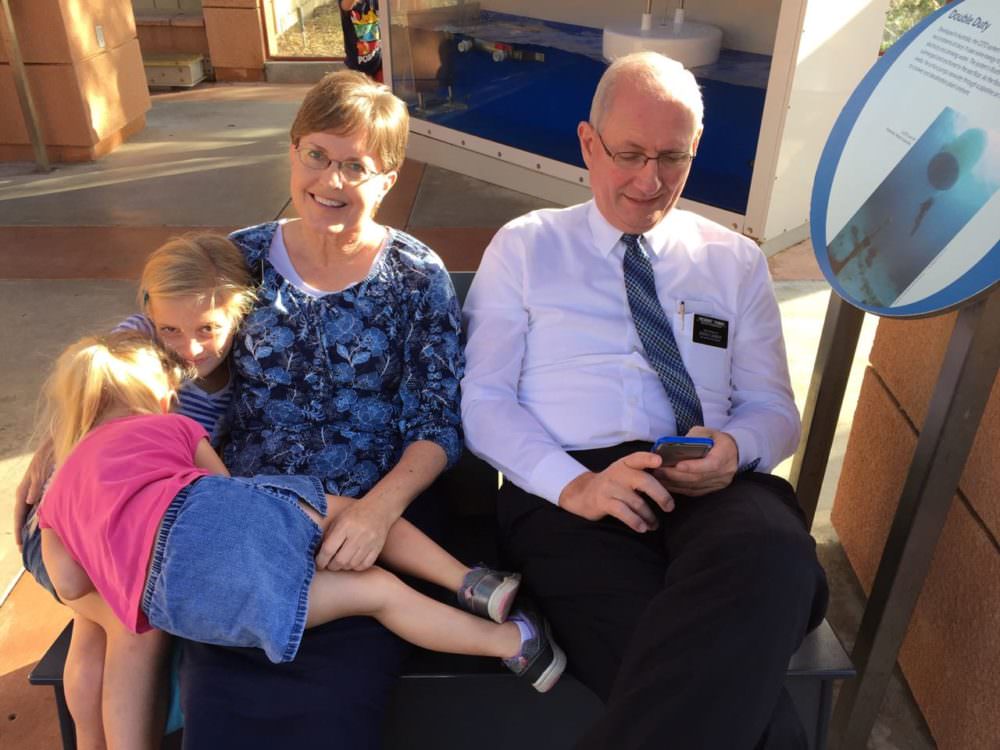 However, we hadn't visited the seahorse exhibit. We went there before leaving and I'm so glad we did because seahorses are really amazing to look at. They had so many varieties.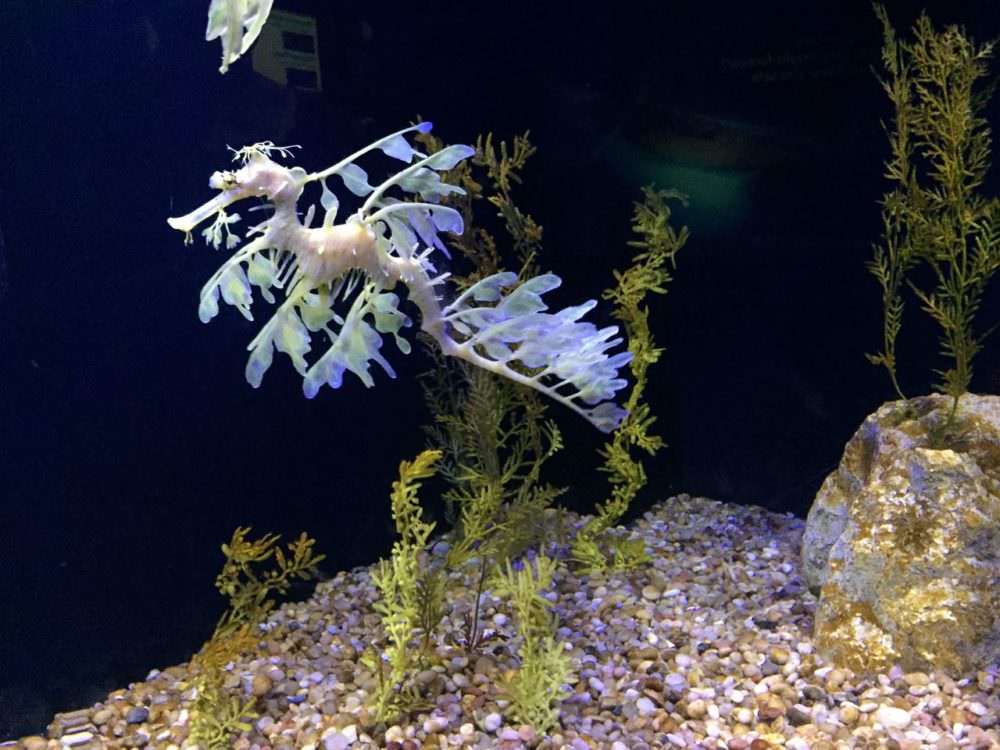 They also had a video showing a seahorse giving birth. Caroline had some strong reactions to that video: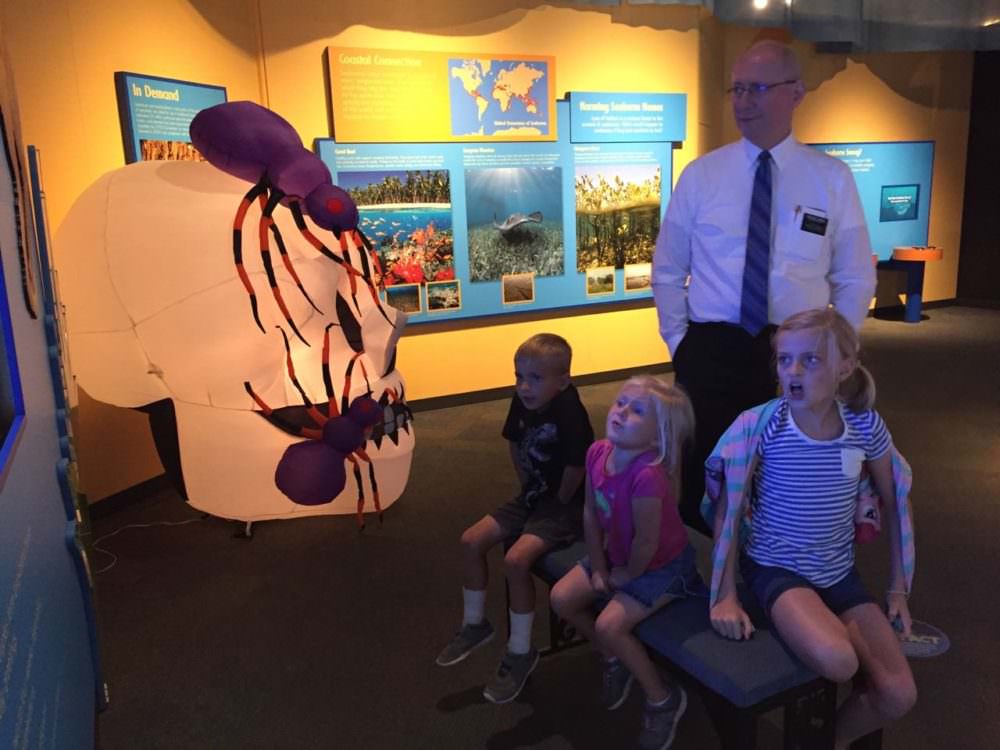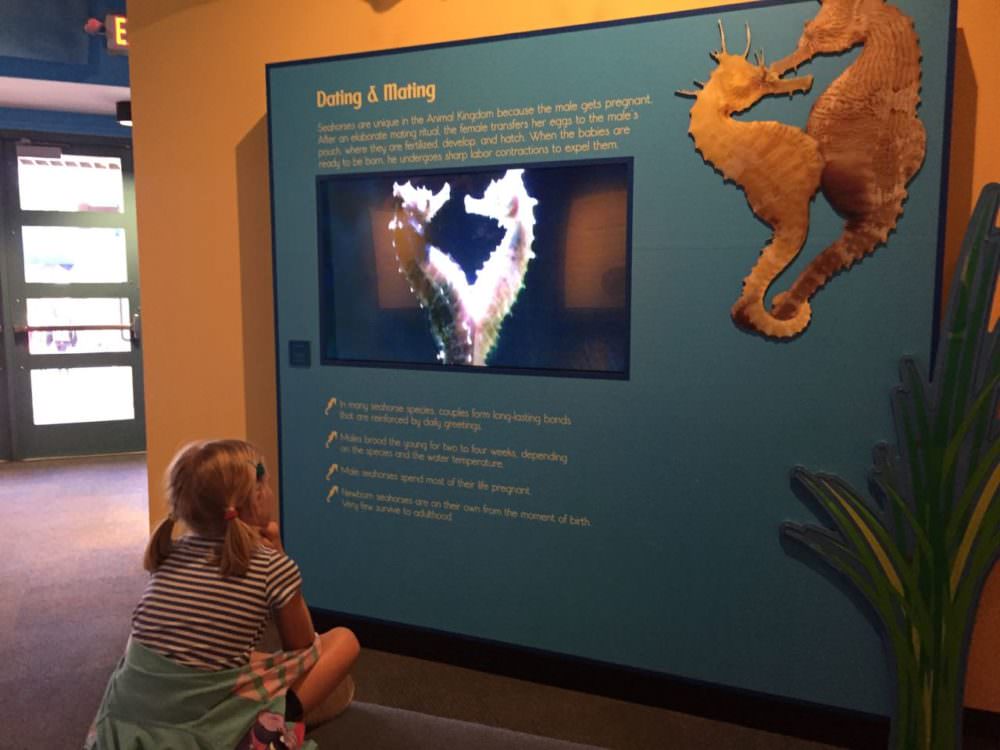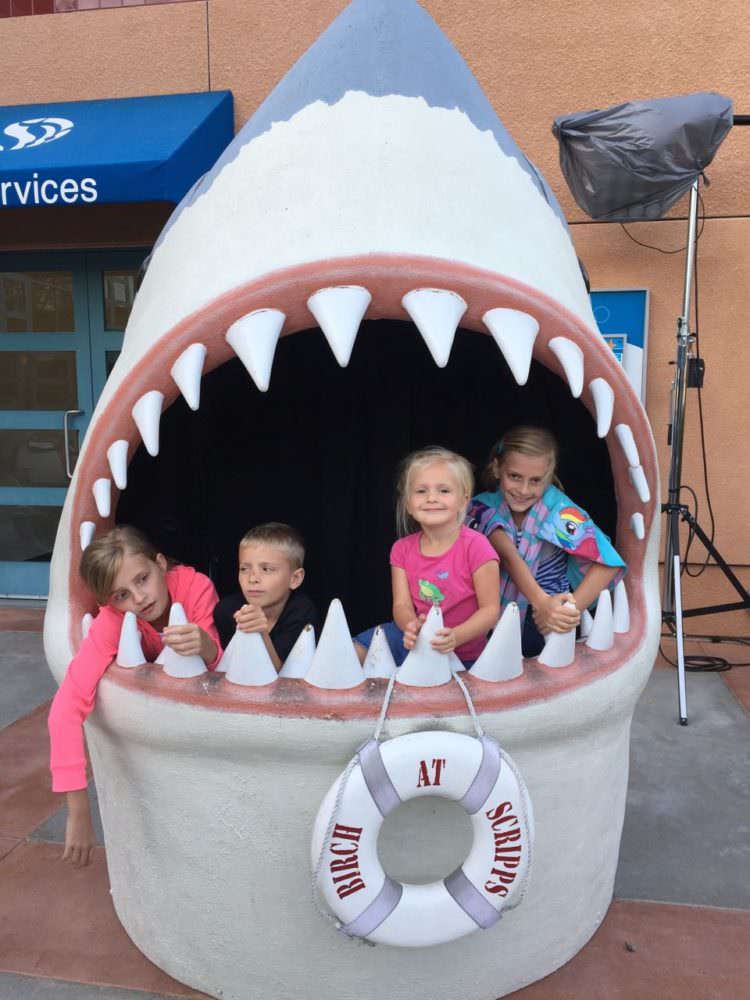 We finally learned that the missing missionary had been found and now instead of receiving just him, my parents were going to be getting a second missionary and to expect them in two days. We were glad to hear the missionary was safe and sound and that we could continue our day of fun without interruption.
We ended the day at this buffet: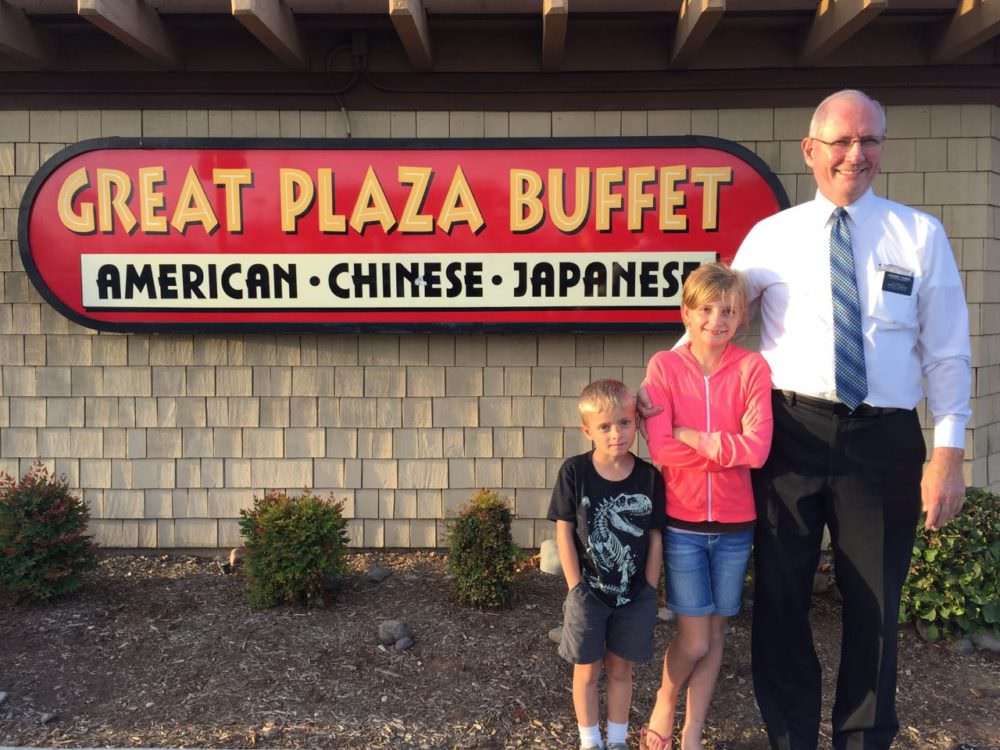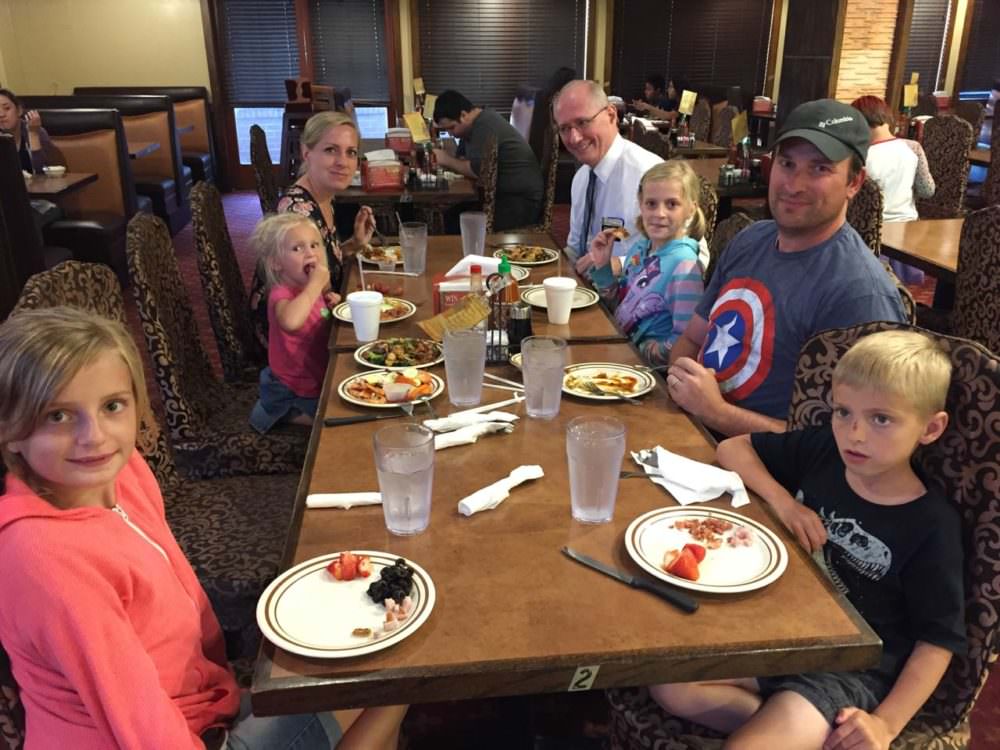 Madison was thrilled to get a bowl of sprinkles: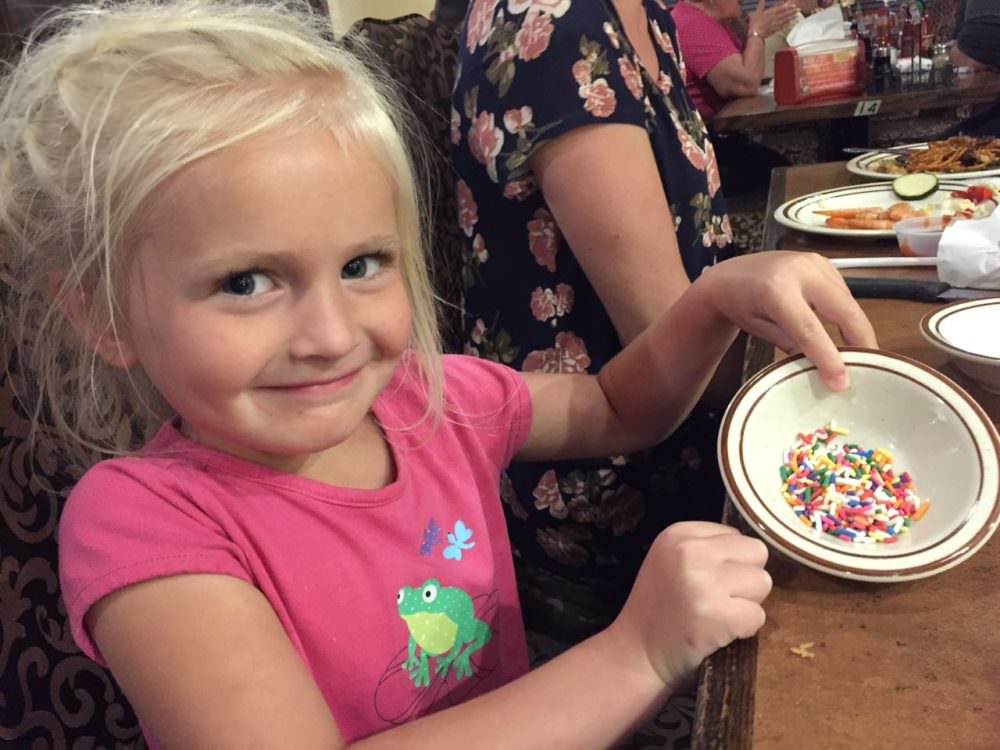 The chocolate covered strawberries are always a hit with my kids: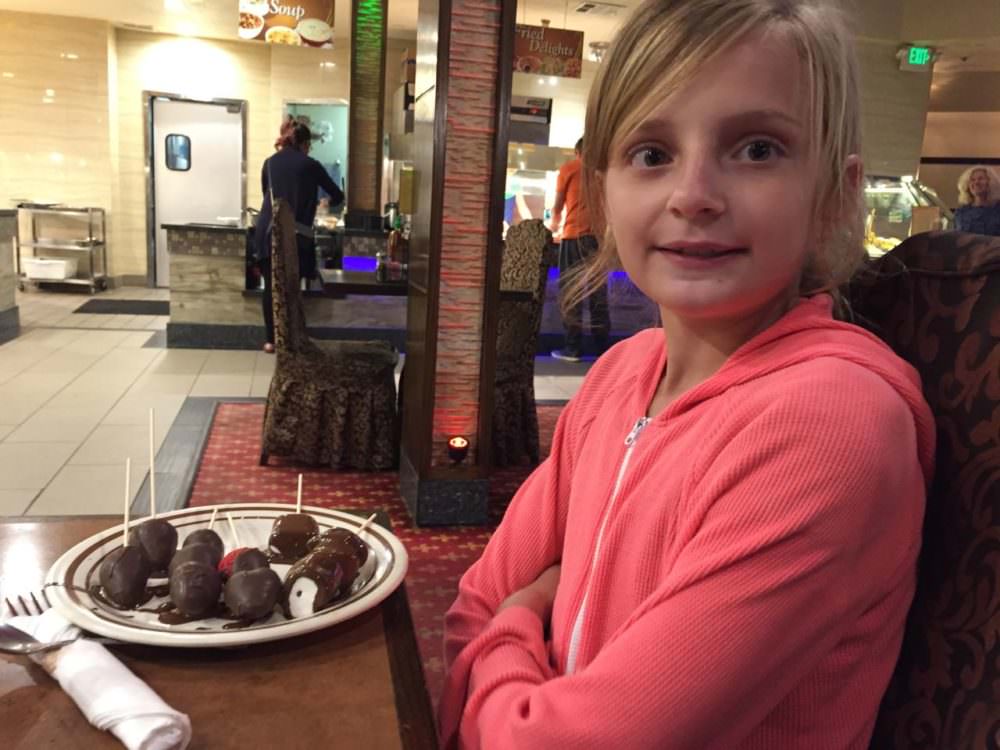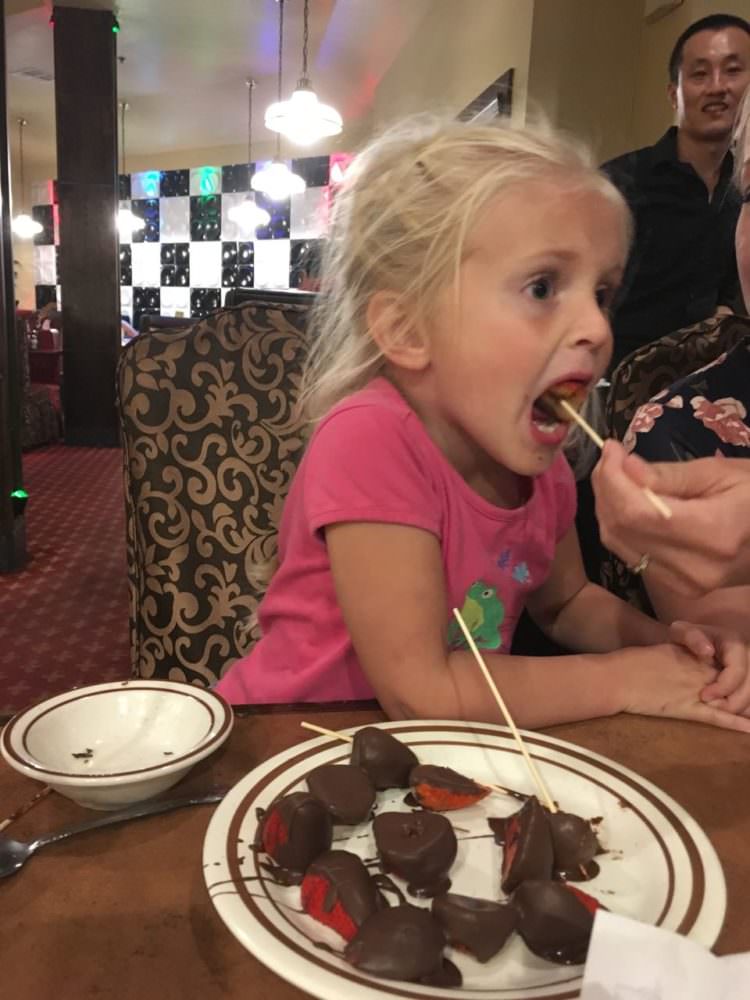 We ended the evening with more Qwirkle. My mom was the champion this night.