There's nothing like going on a family vacation to make me want to resurrect the blog and share some pictures! We decided to visit my parents in California over our fall break. We did this last year and loved it so much that we knew we must do it again!
We were set to leave early Saturday morning, so all day on Friday I was busy doing laundry and getting things organized and packed. Madison was busy sneaking into the big girls' room, climbing up on their hanging shelf organizer, and causing the entire closet to come crashing down: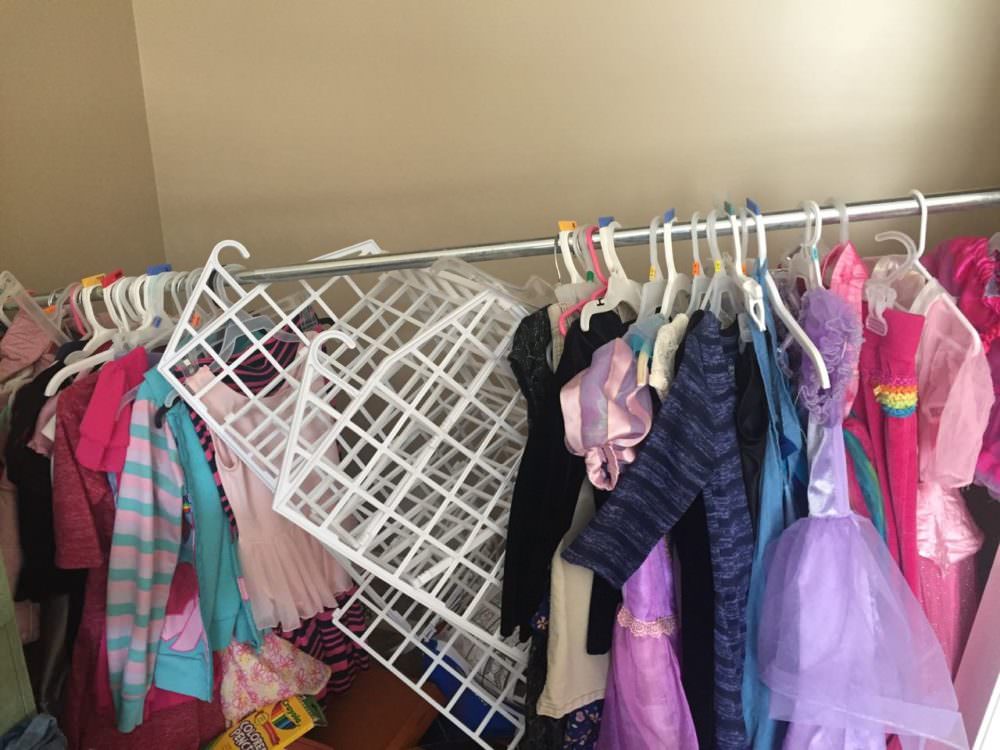 Seriously, child! She knew she was in big trouble, so she ran to the living room and acted completely innocent.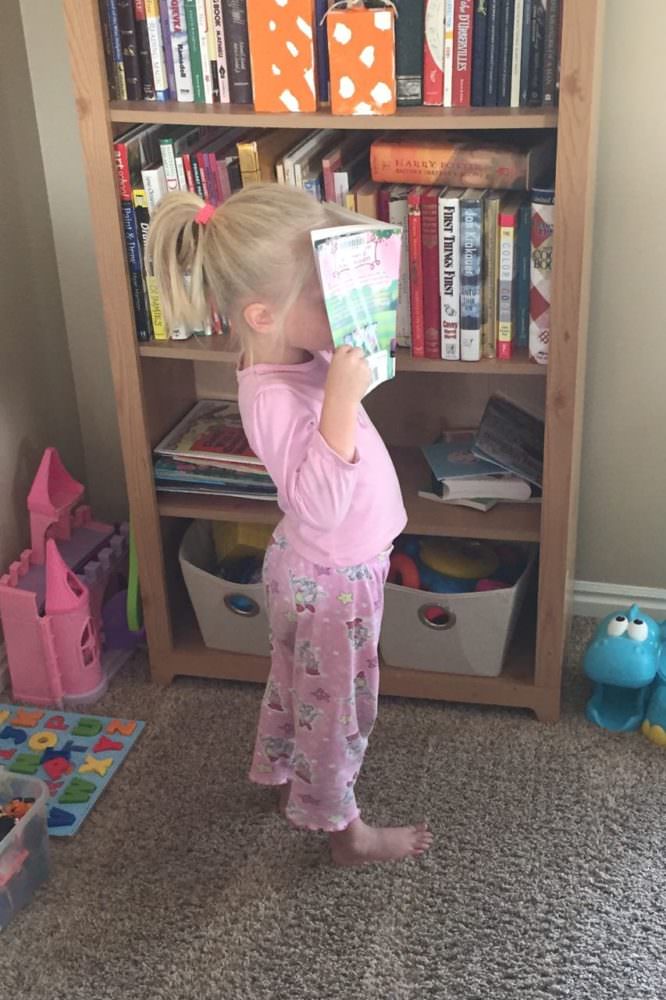 Nothing suspicious to see here! Just your typical three-year-old reading a chapter book. Totally normal.
We ignored the mess in the girls' room and left town the next morning. We just got a new minivan complete with a DVD player. We told the kids we couldn't watch any movies on it until this trip. They couldn't wait to begin their movie marathon: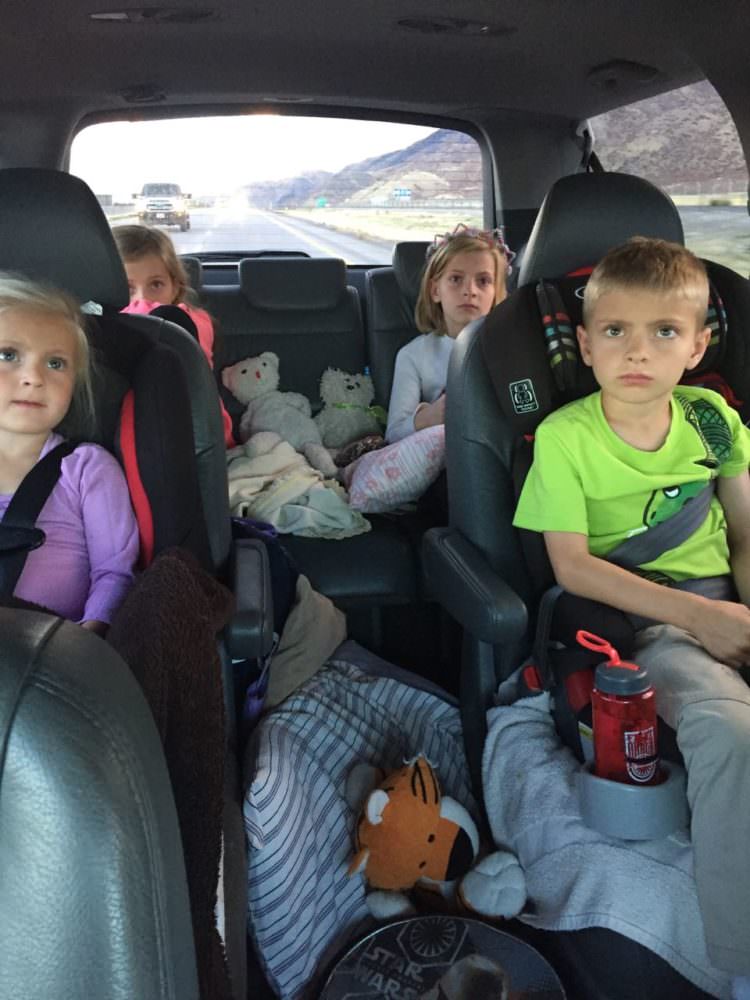 We made a stop in Las Vegas to have lunch with Dallas's grandma (which I forgot to take a picture of) and were surprised to see his sister and her family were also there for a visit.
We arrived in California just in time to meet up with my parents at Golden Corral for dinner before they had to head off to a baptism.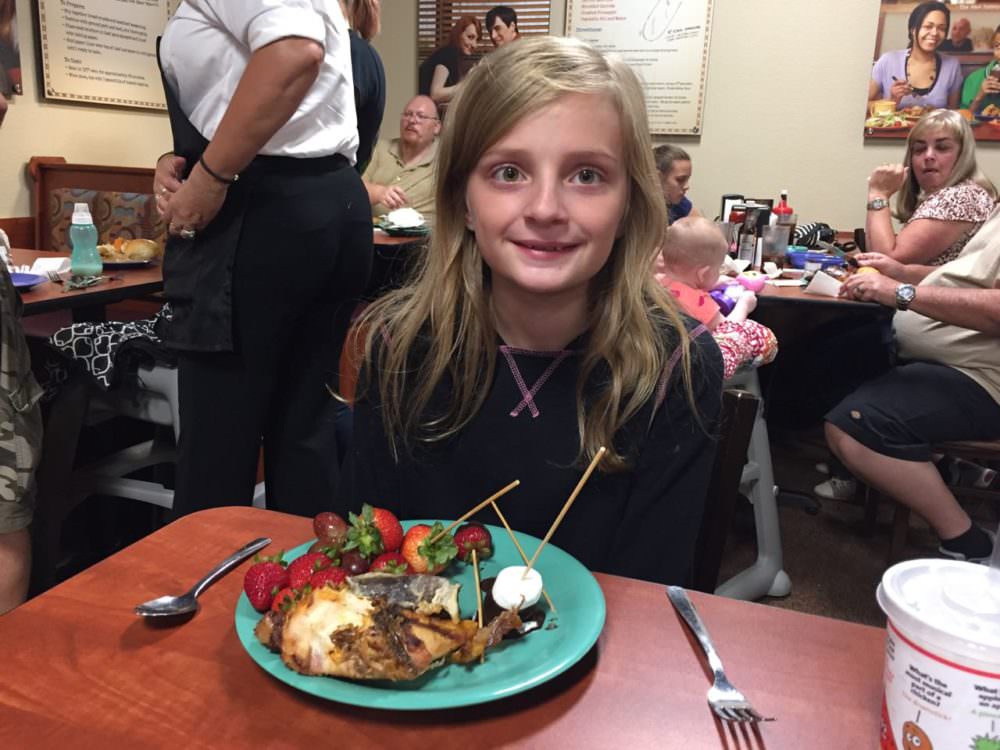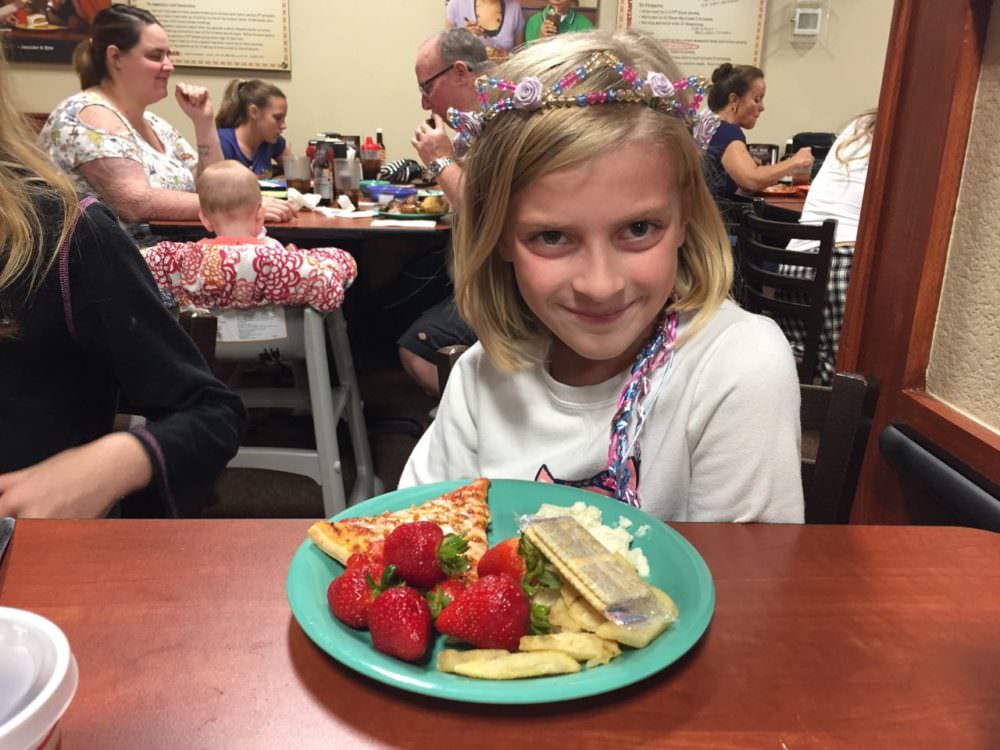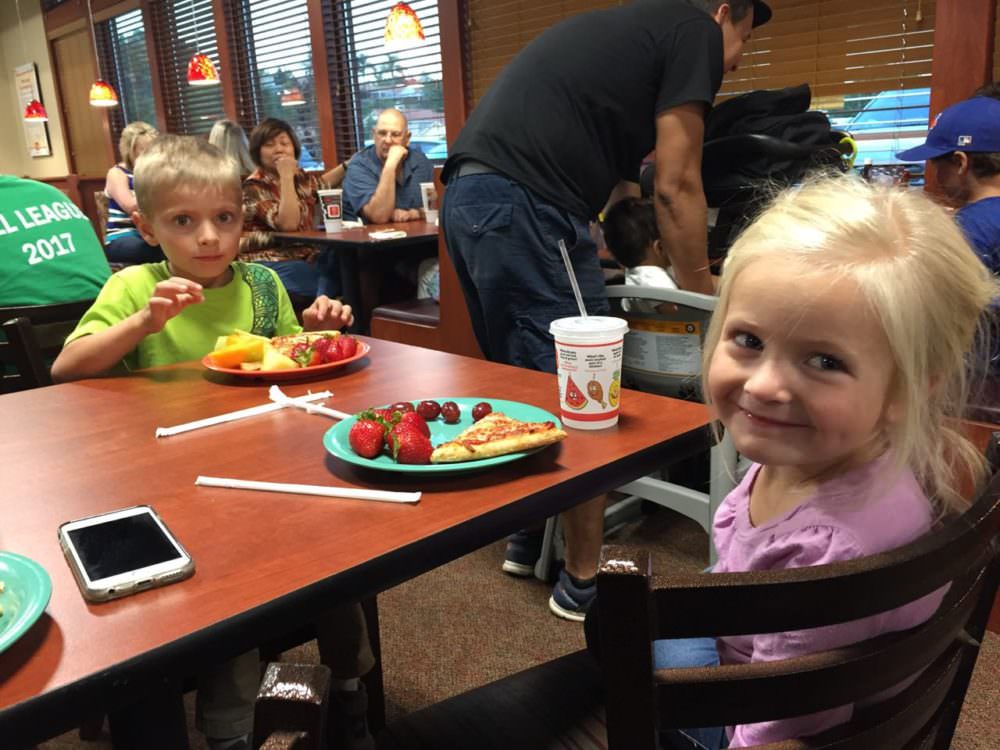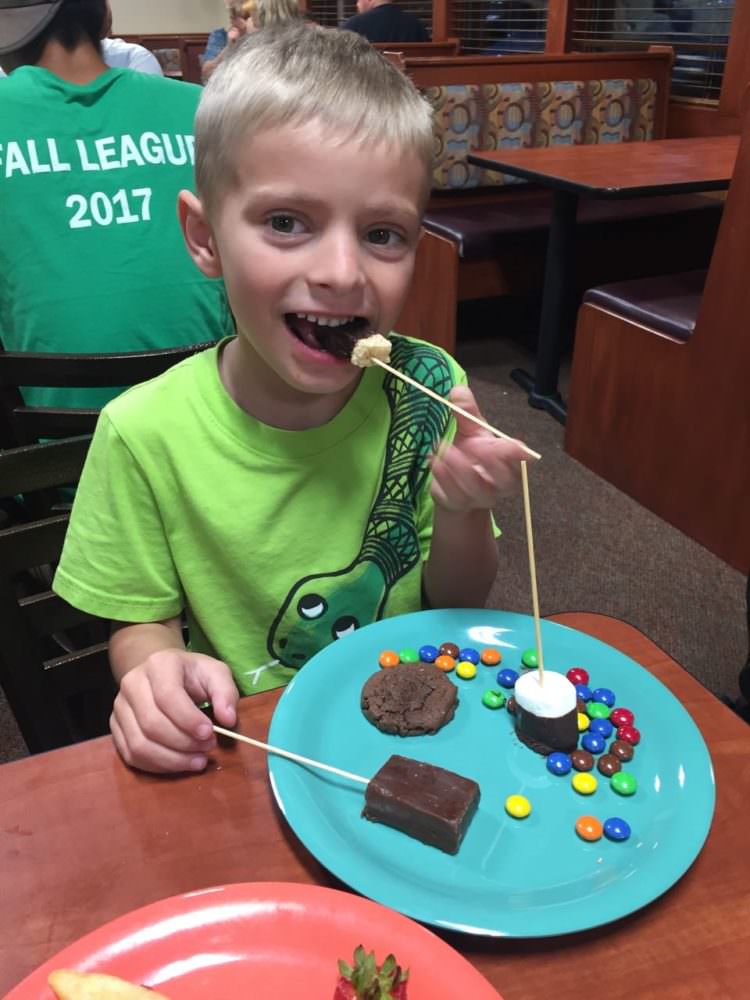 We drove the rest of the way to my parents' house and got the kids to bed: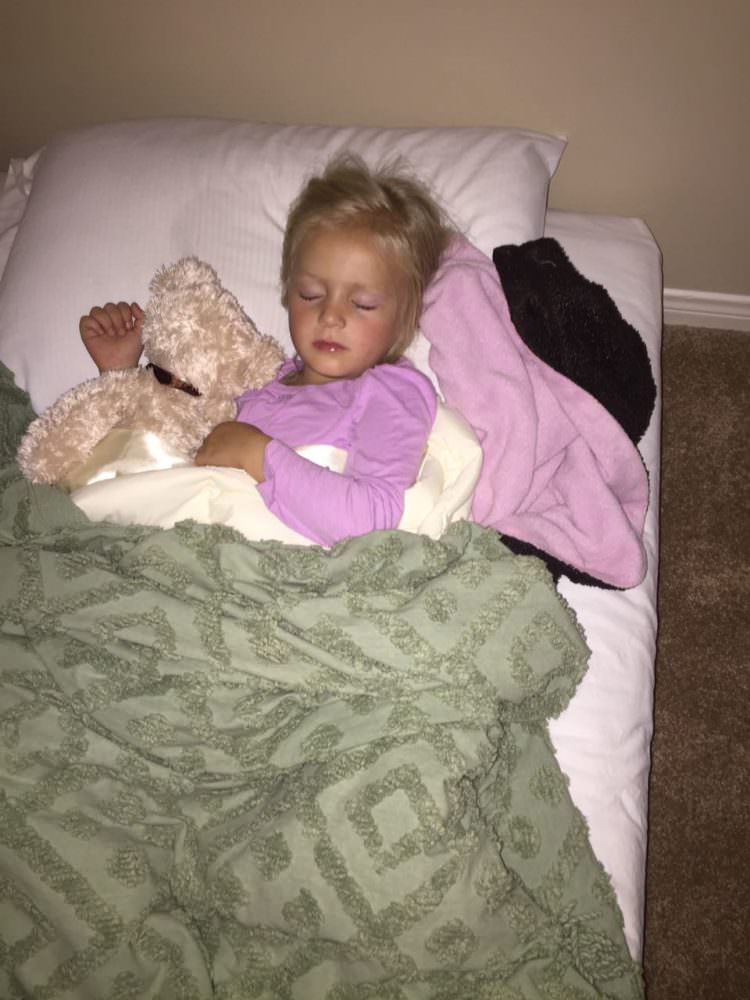 The next morning we got up and ready for church.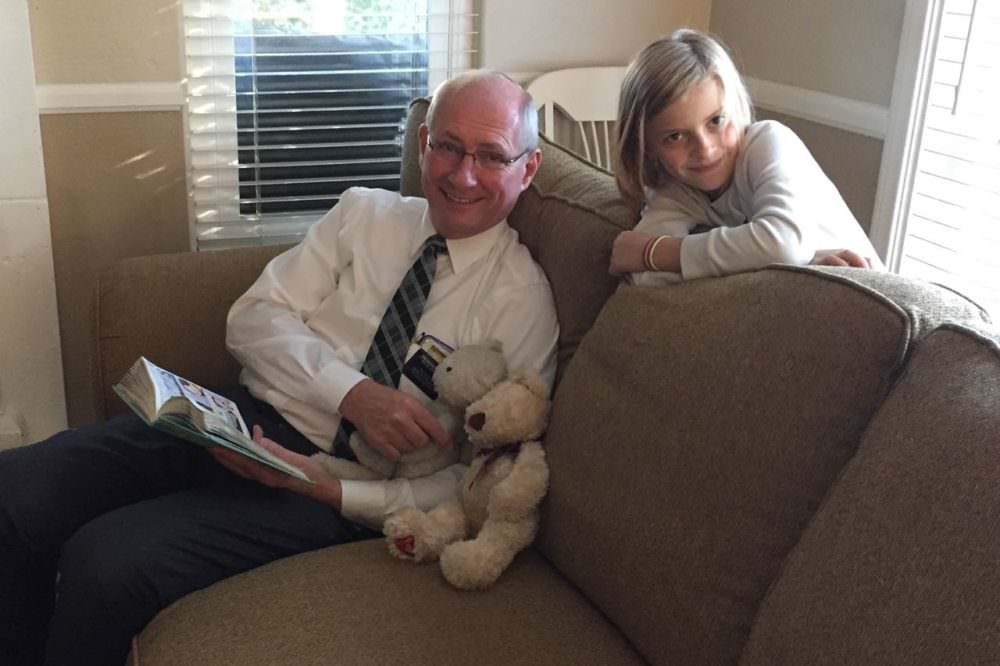 We still needed to take family pictures for this year. I had the brilliant idea to take the pictures in sunny California where the weather is still nice and beautiful and there is greenery everywhere. Unfortunately the kids didn't cooperate the greatest, so we didn't get the shot I was hoping for.
I guess we could use this shot for our Christmas cards: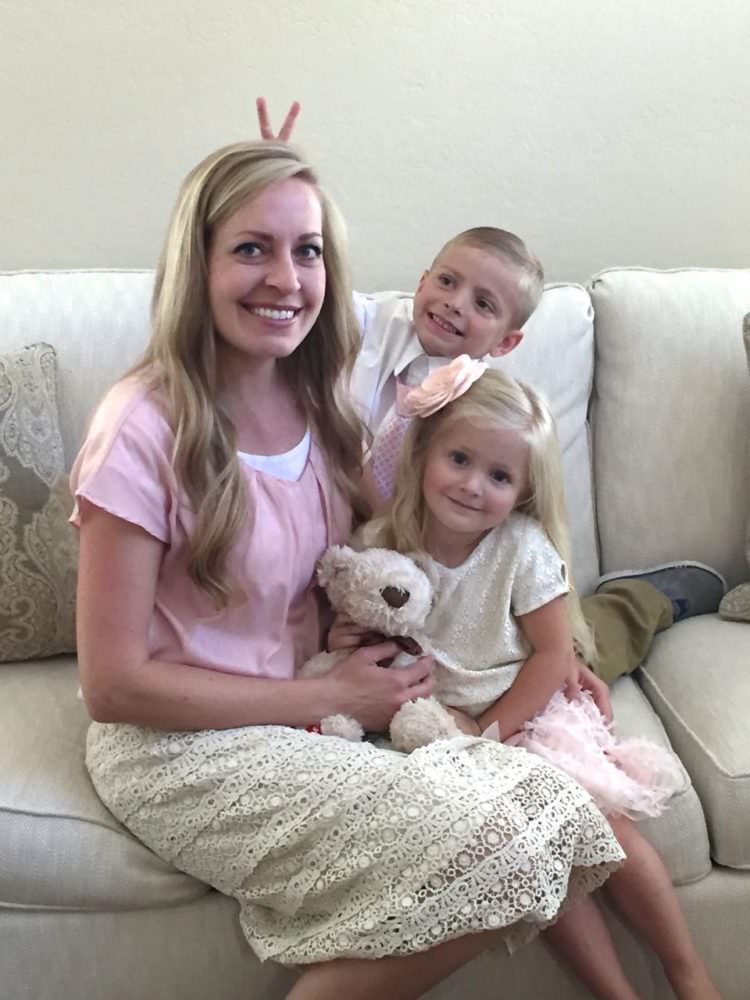 We did get a cute shot of the kids with my parents: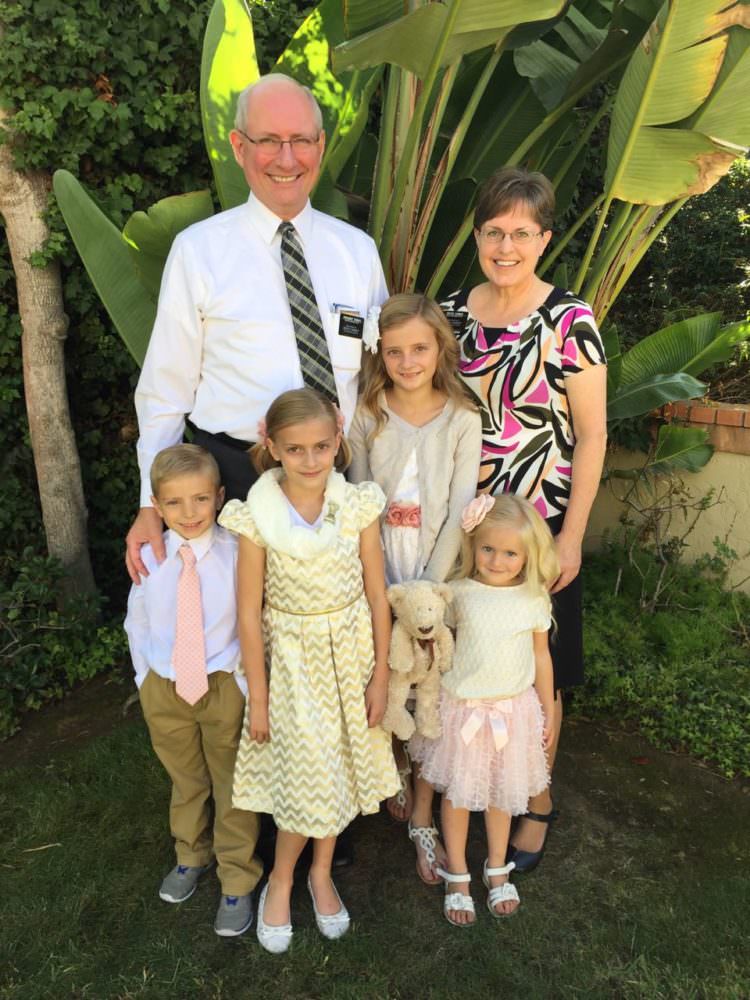 After church we took more pictures and got a semi-decent one: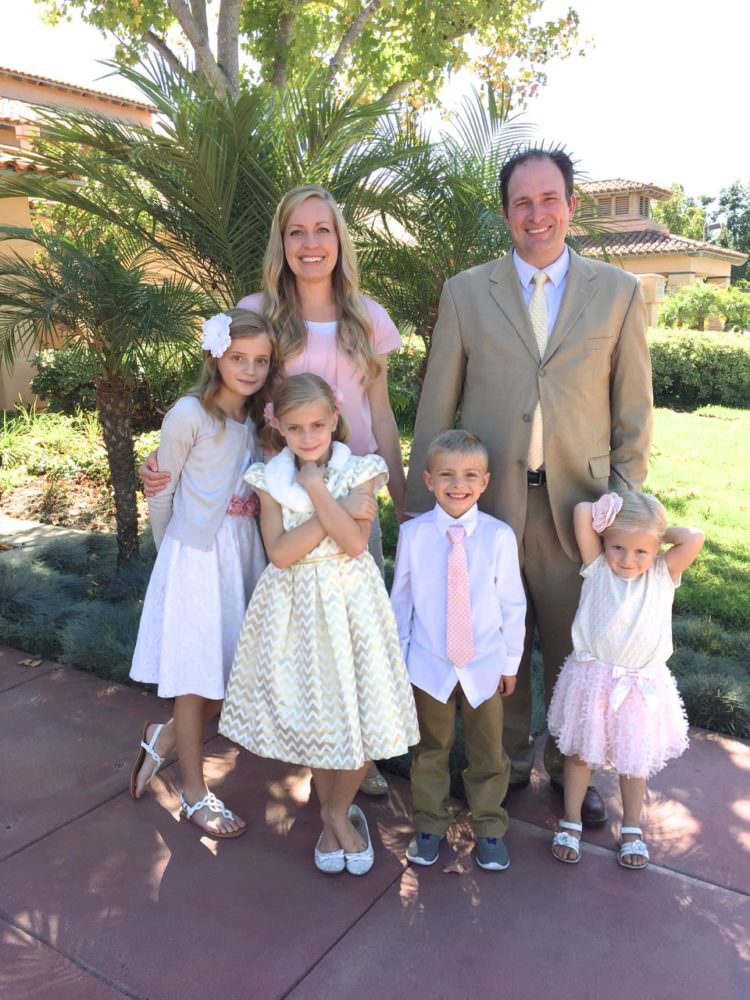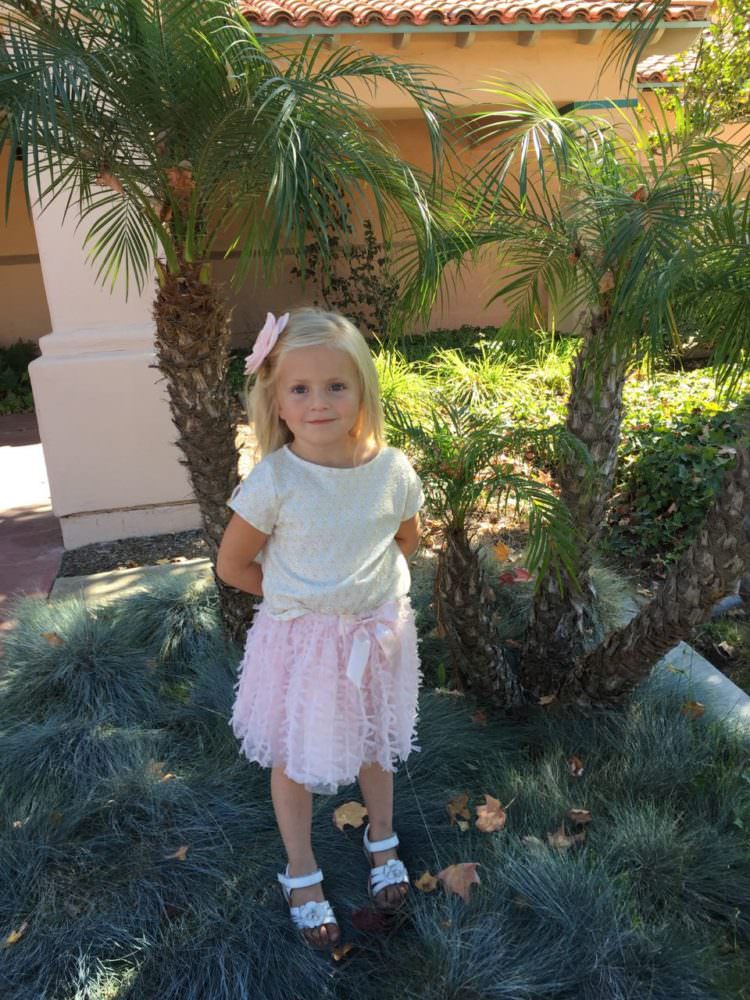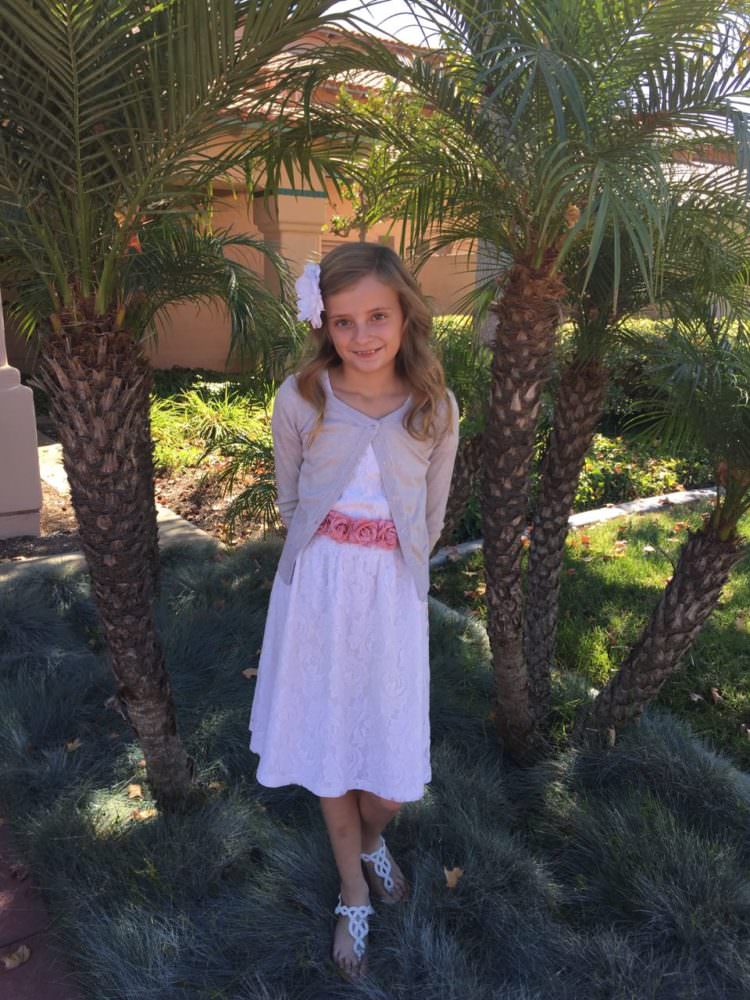 Then we went back home and busted open the cheese balls that Grandpa likes to get for the grandchildren: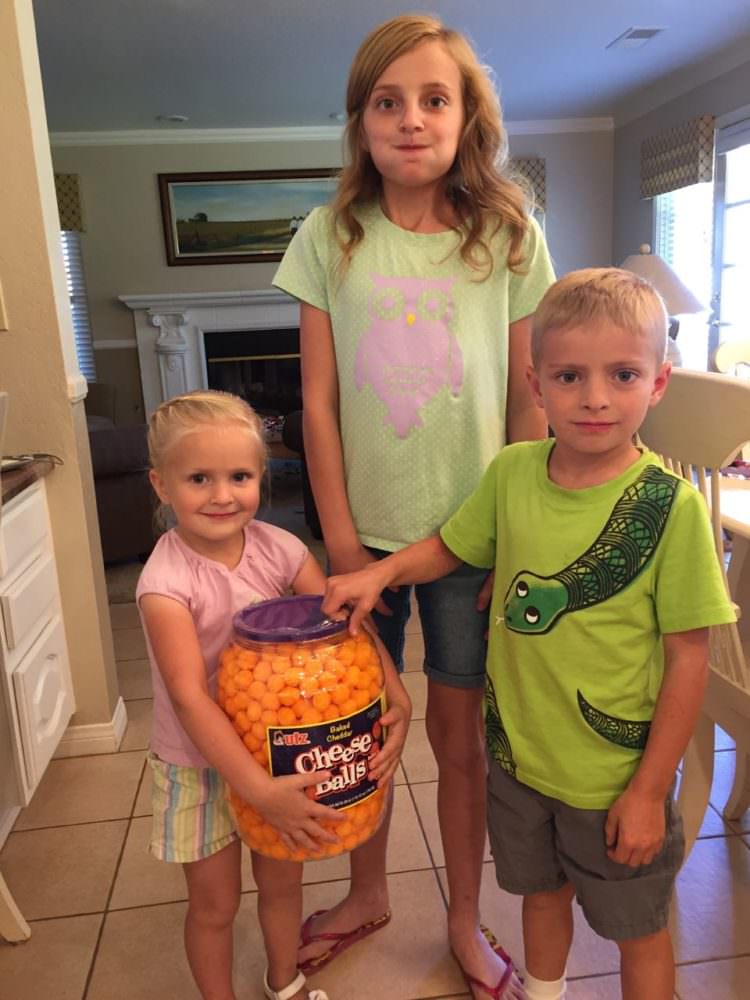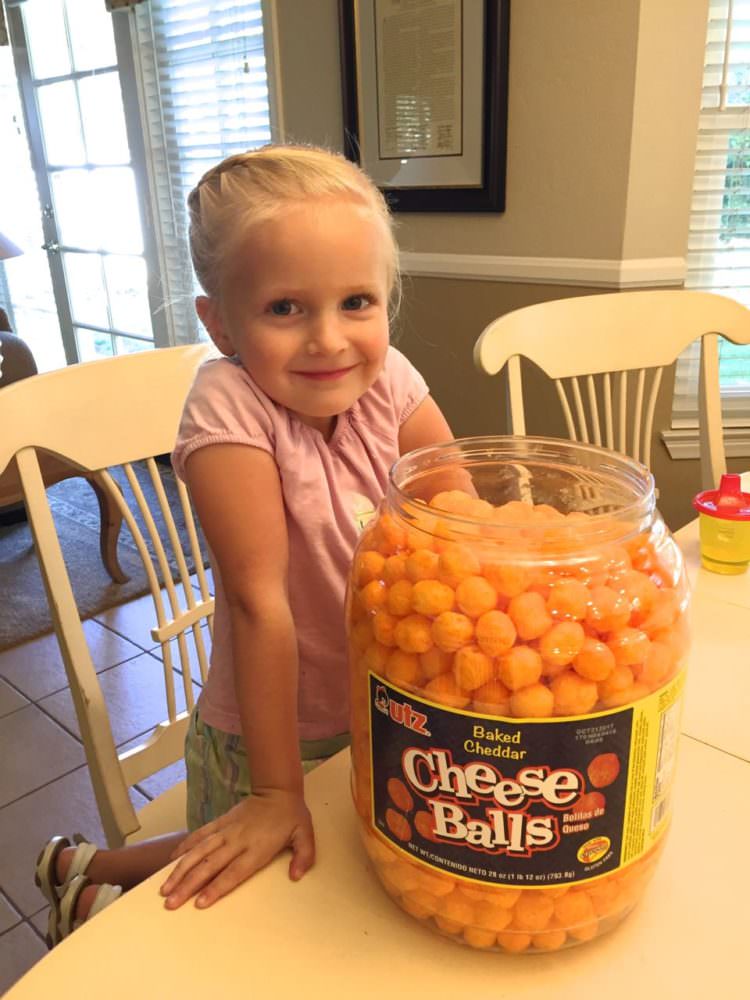 My parents had something else to do that night (a baptism?), so we went down to the Mormon Battalion Museum to pan for gold, make bricks, and pump water: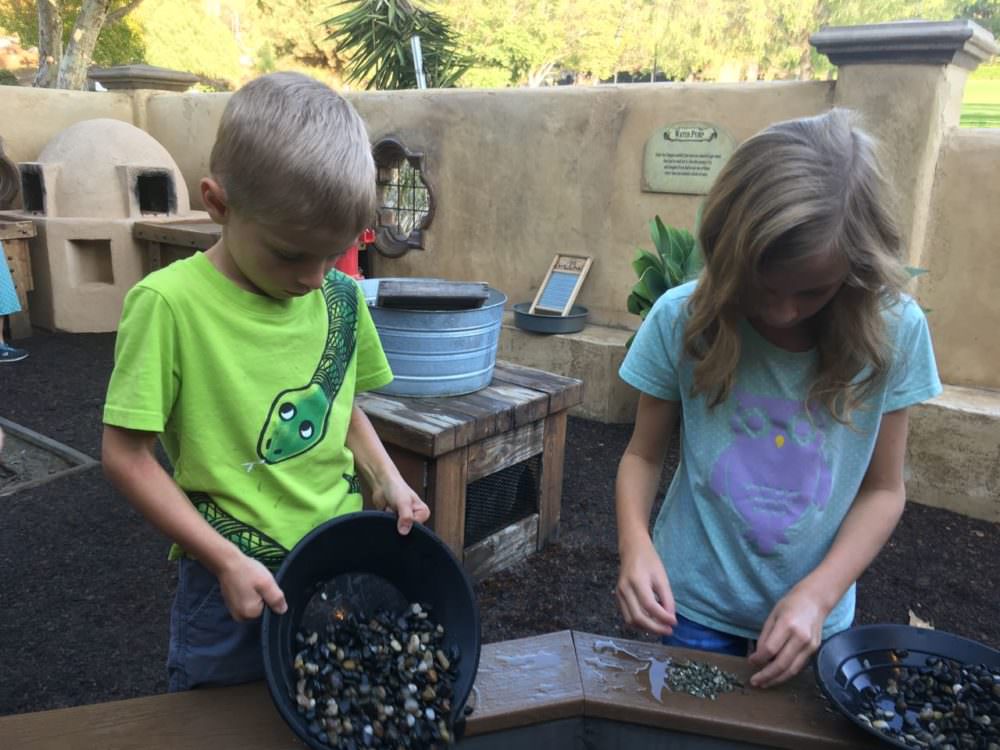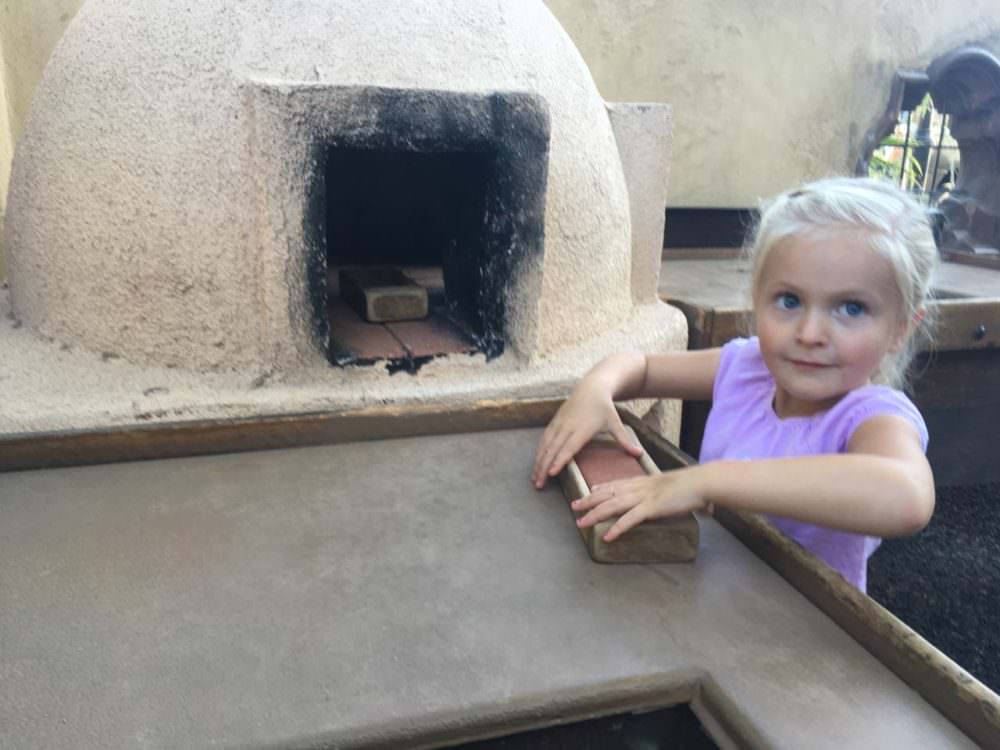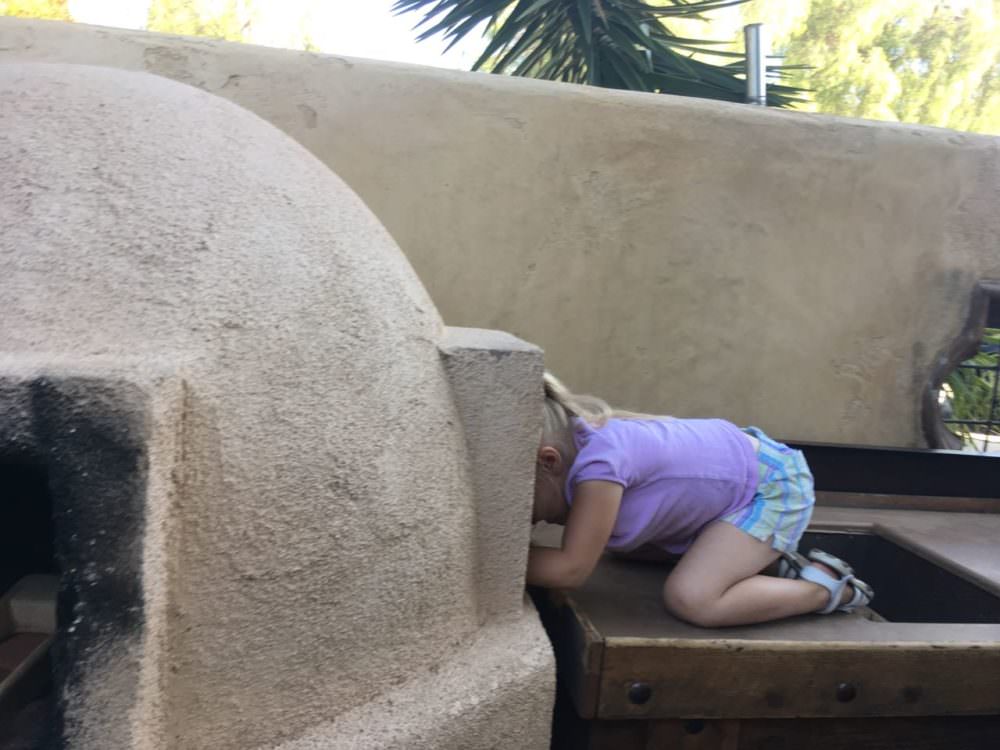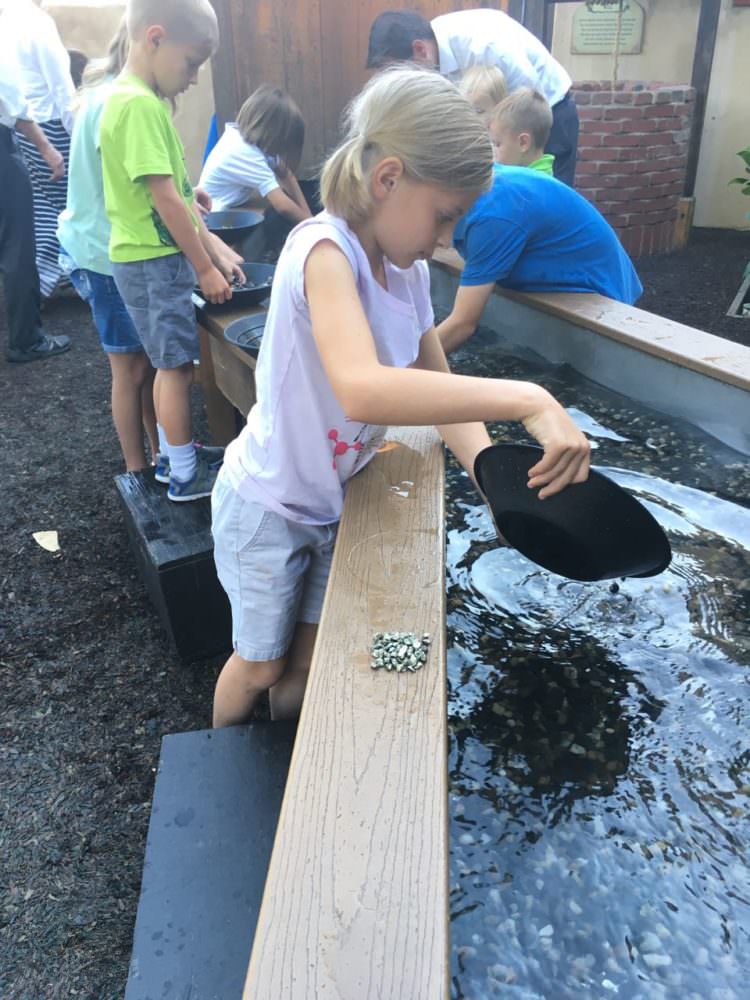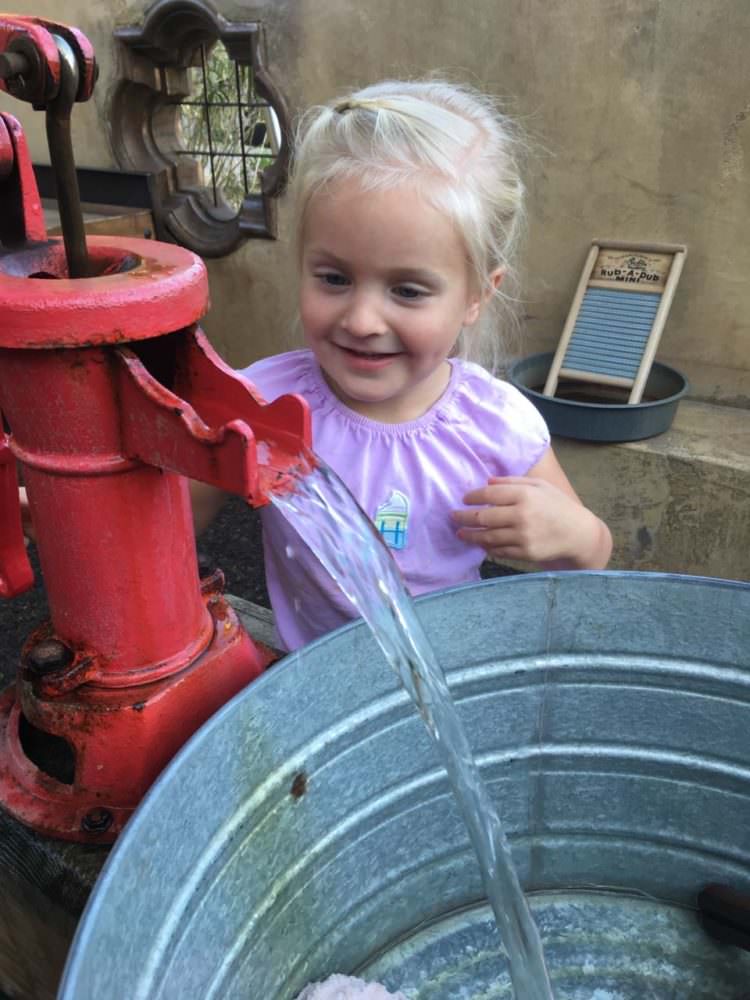 Hmmm, maybe this will be our Christmas card this year: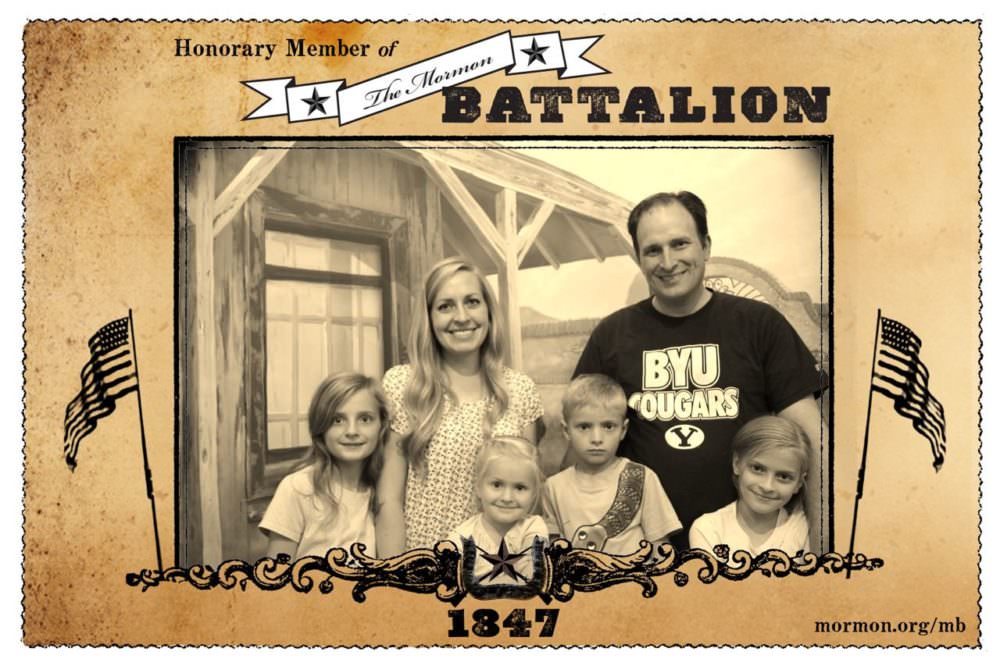 We also drove around and found a spot with some trails that we explored: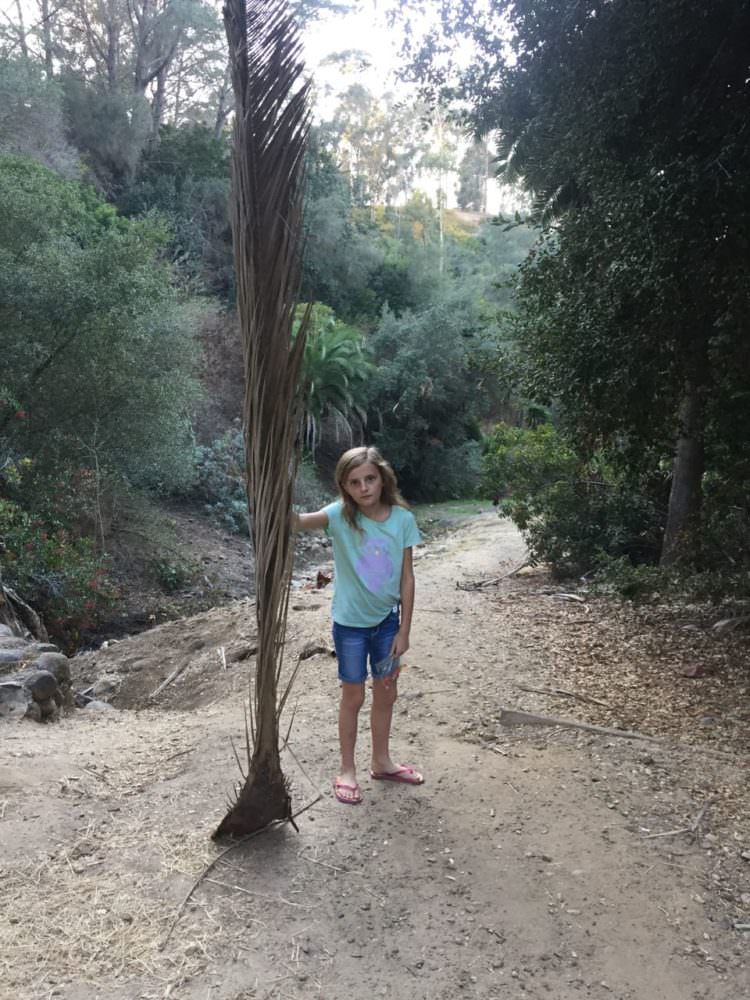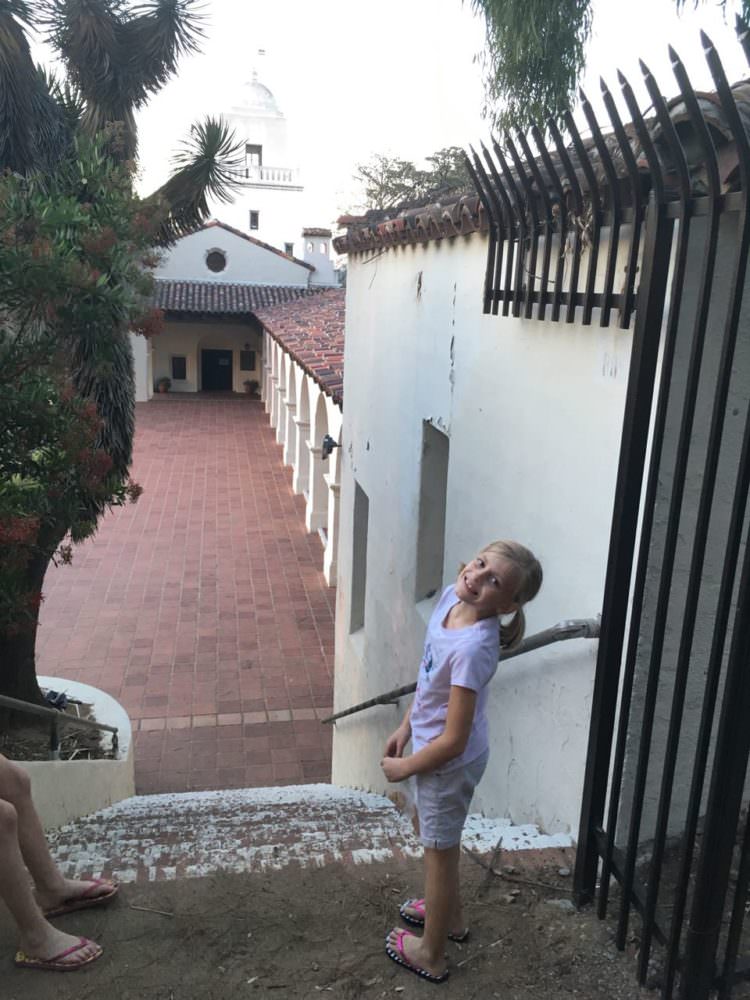 Monday morning was P-day! The day we get to theoretically spend entirely with my parents! We started off with Grandpa's delicious French toast: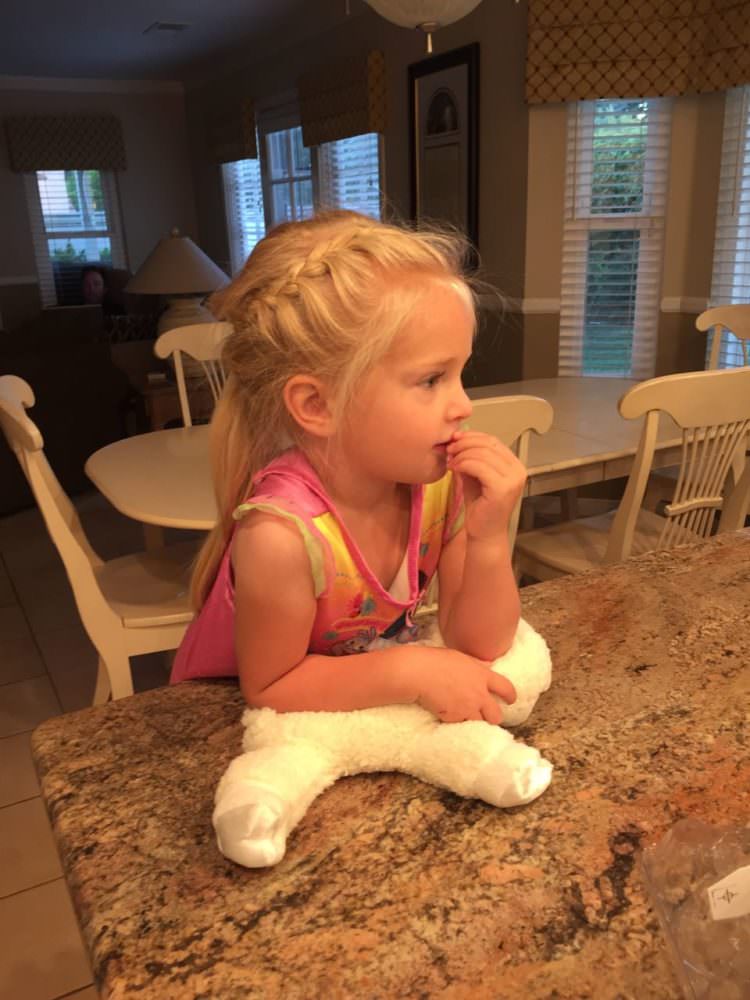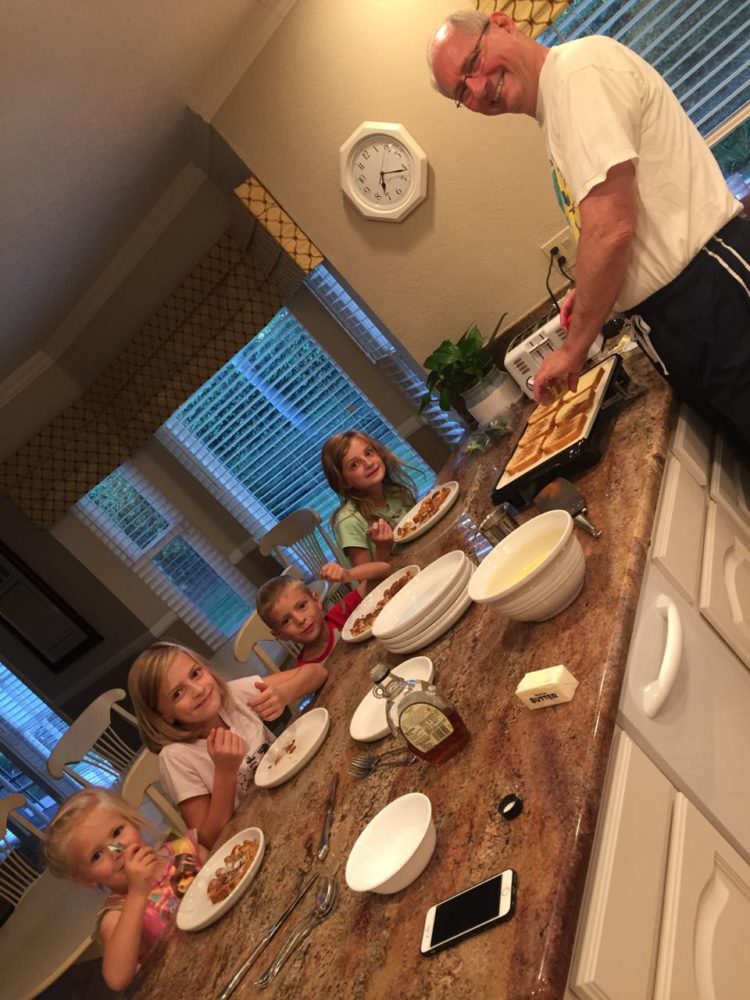 Then we went on a hike at Annie's Canyon: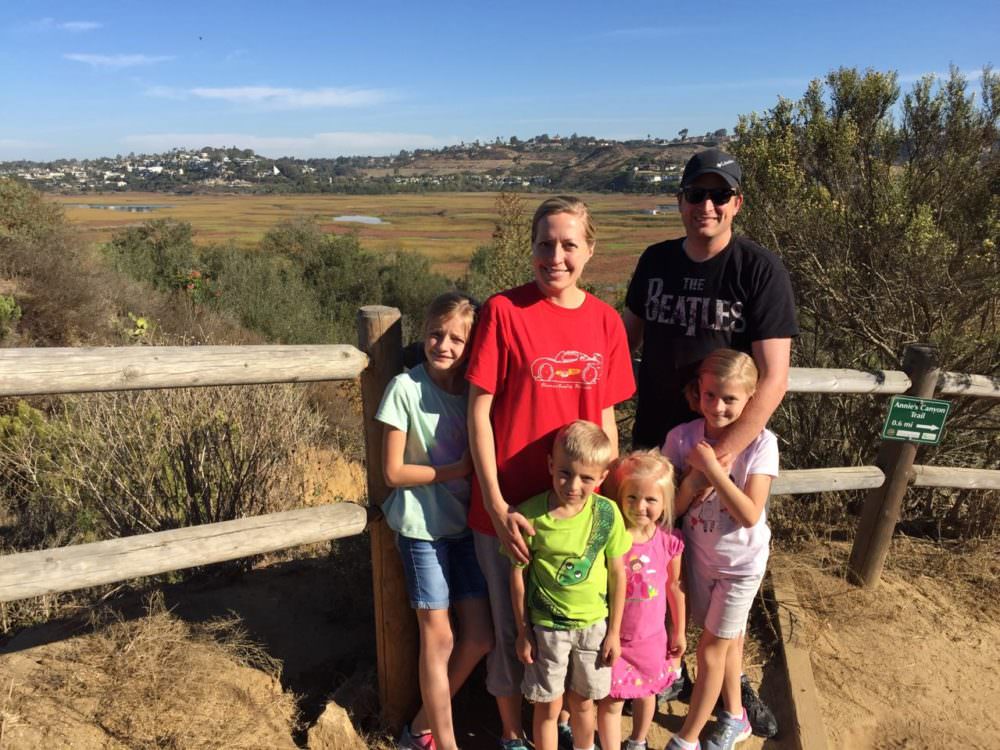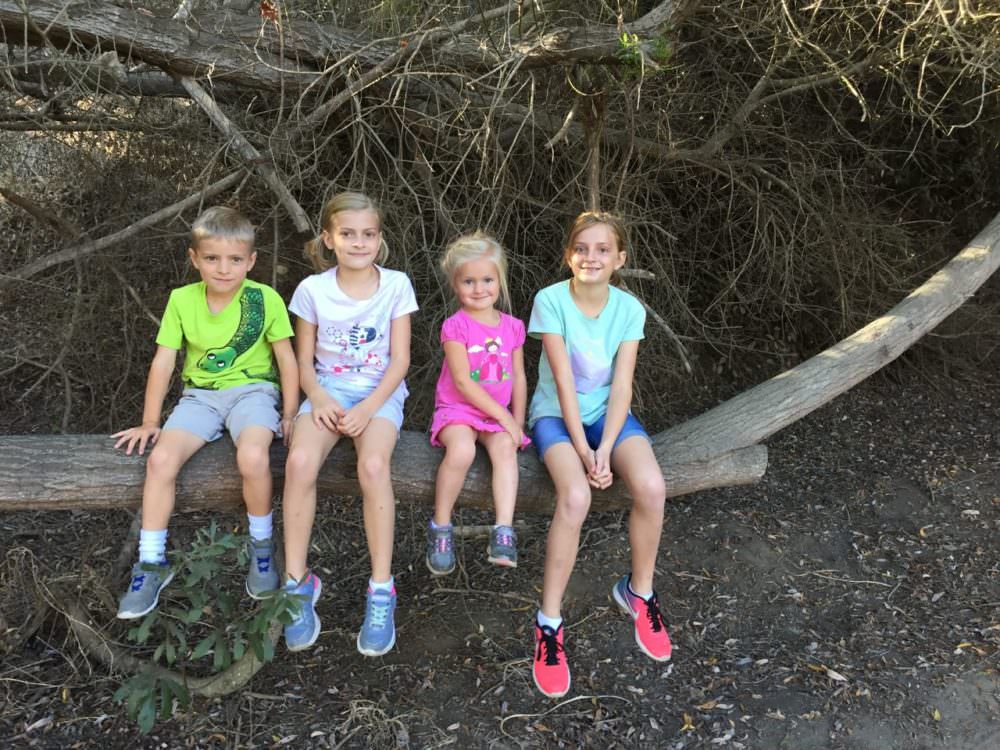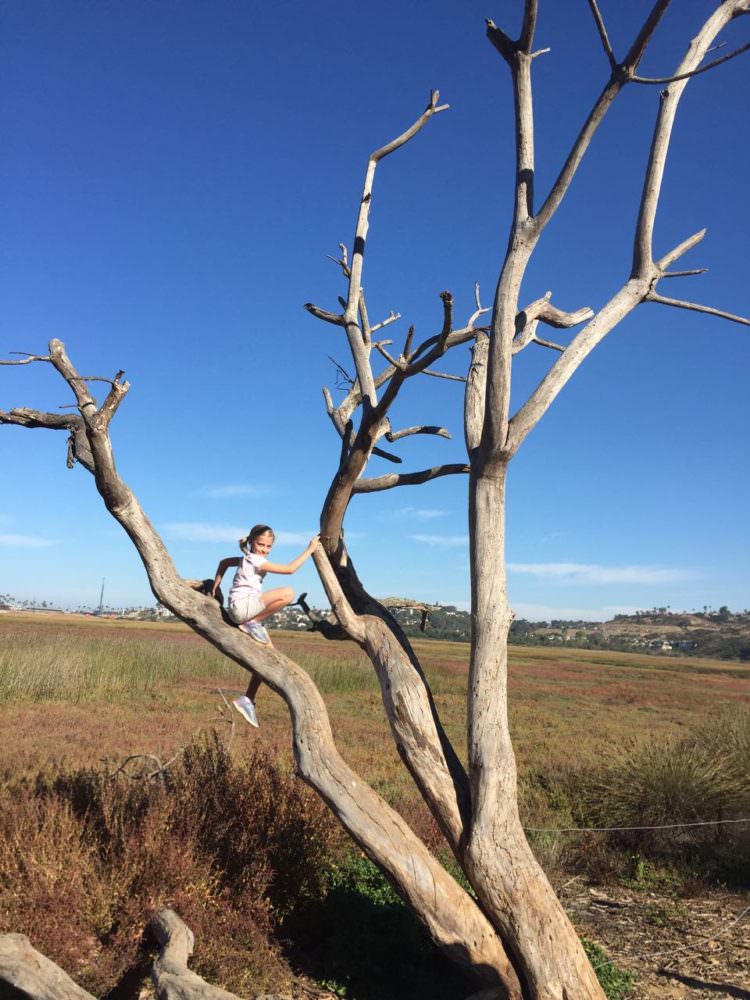 Highlights included seeing many lizards: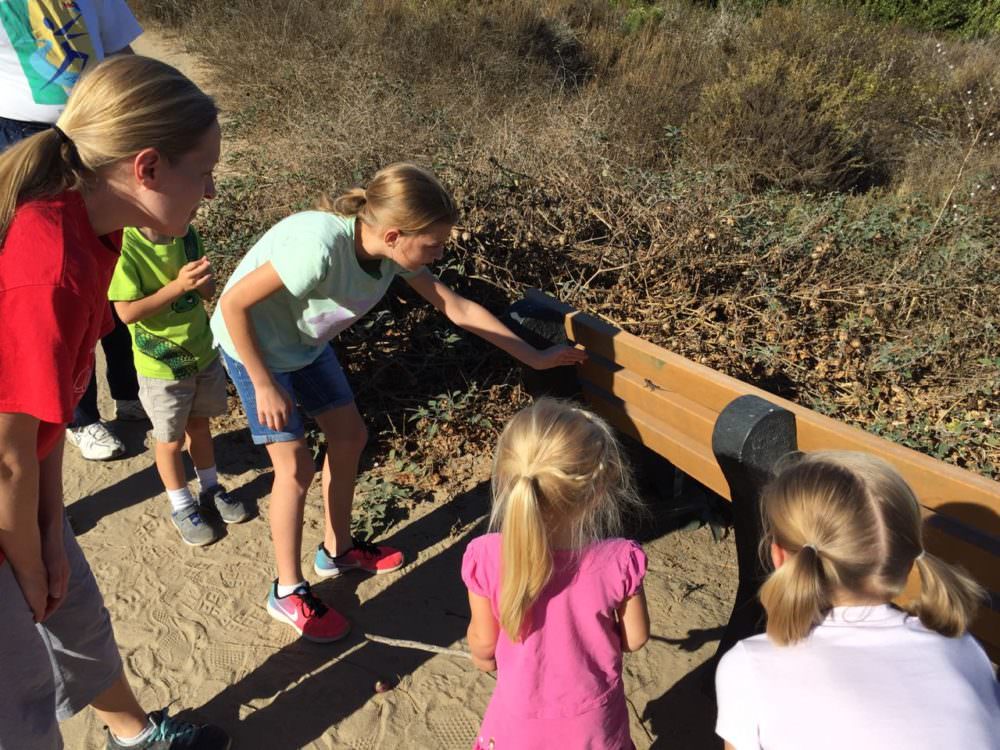 And a dead bird that the park rangers hauled away: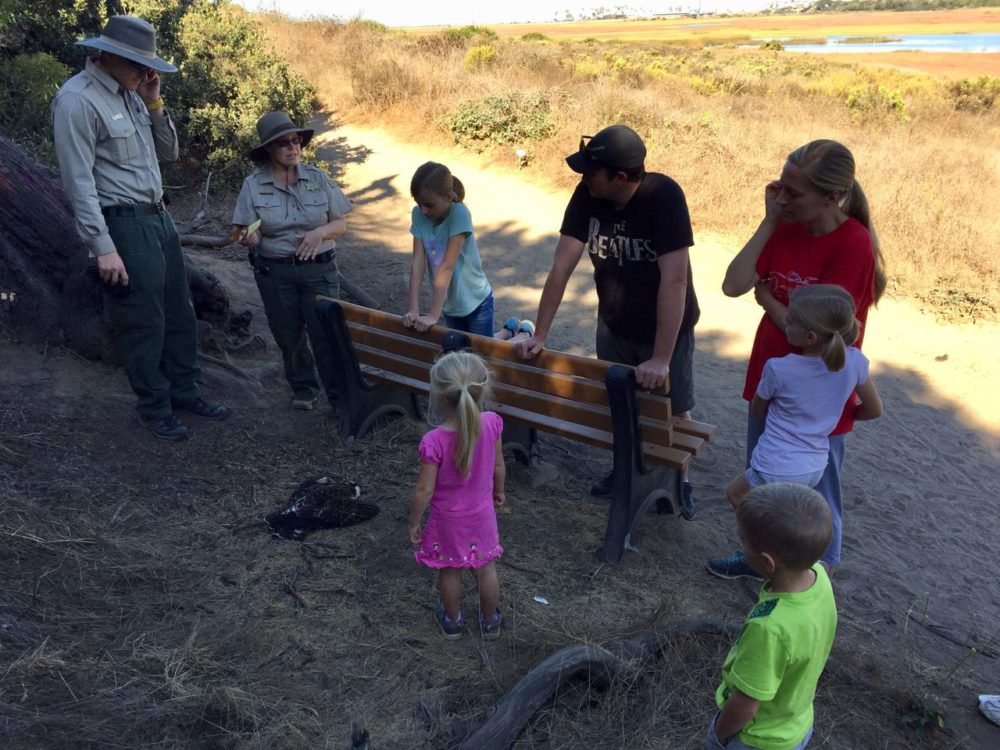 But the best part was hiking through the slot canyon: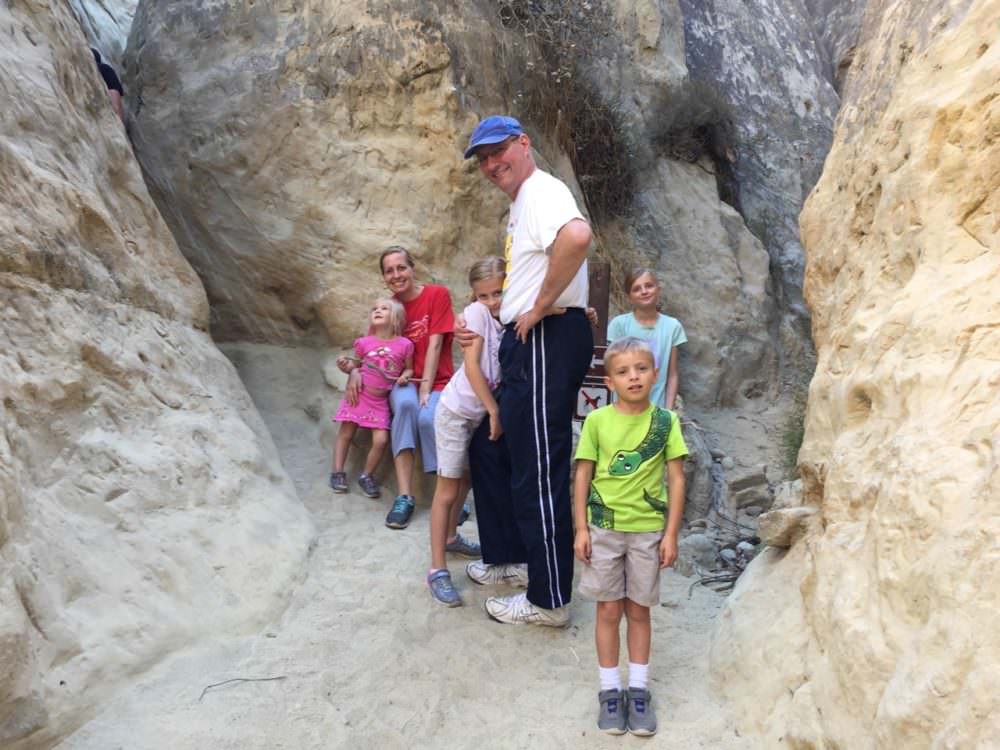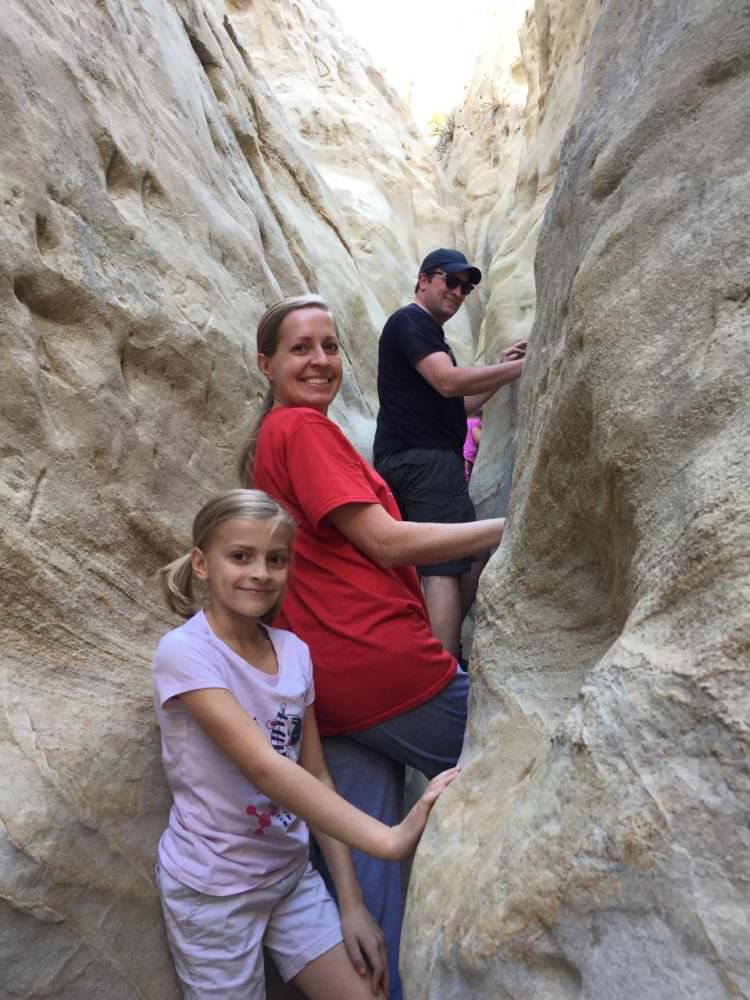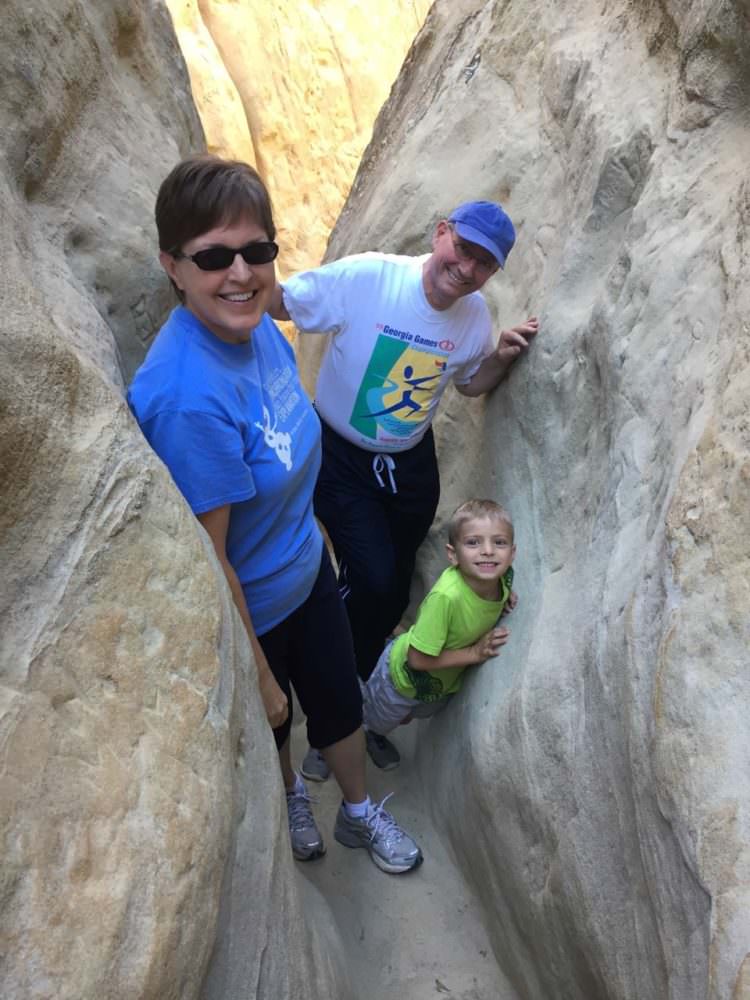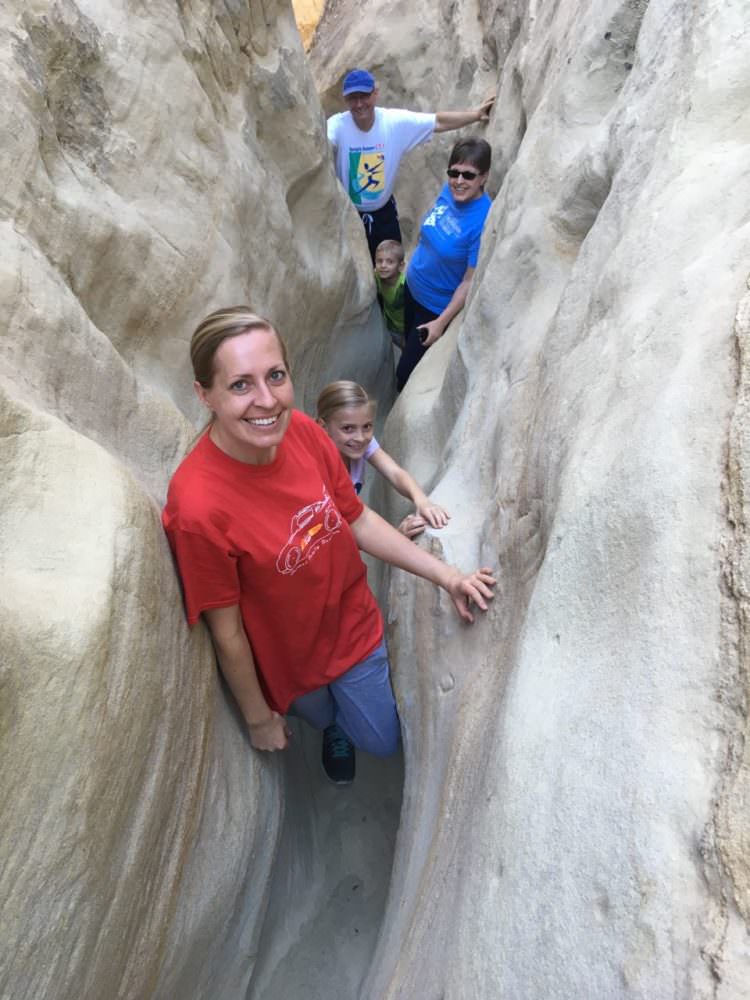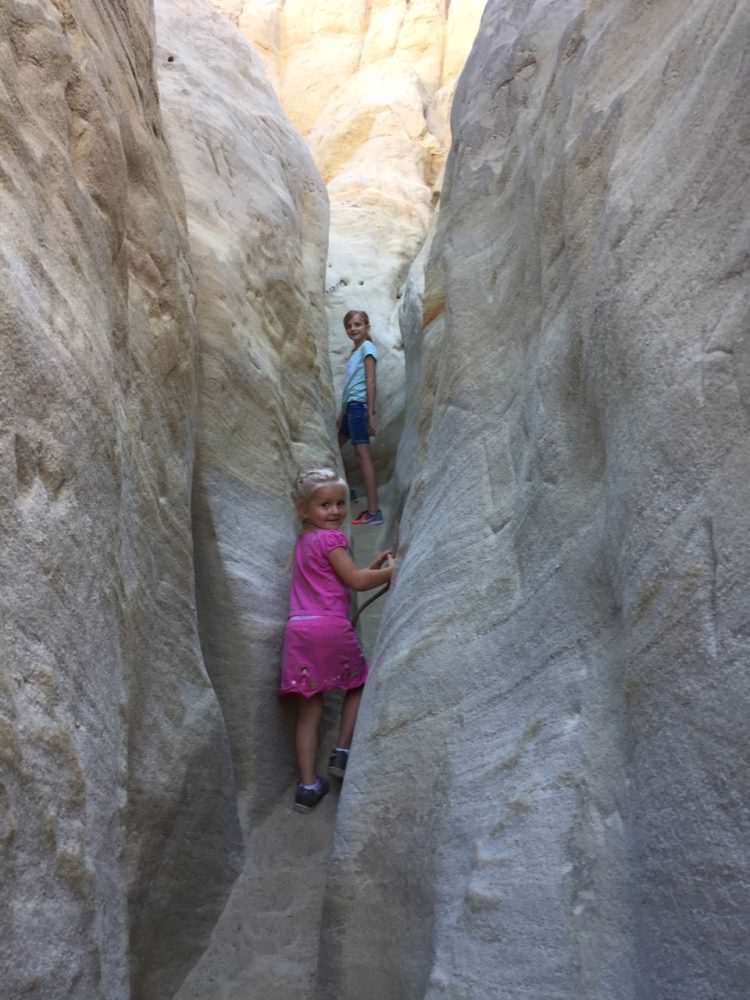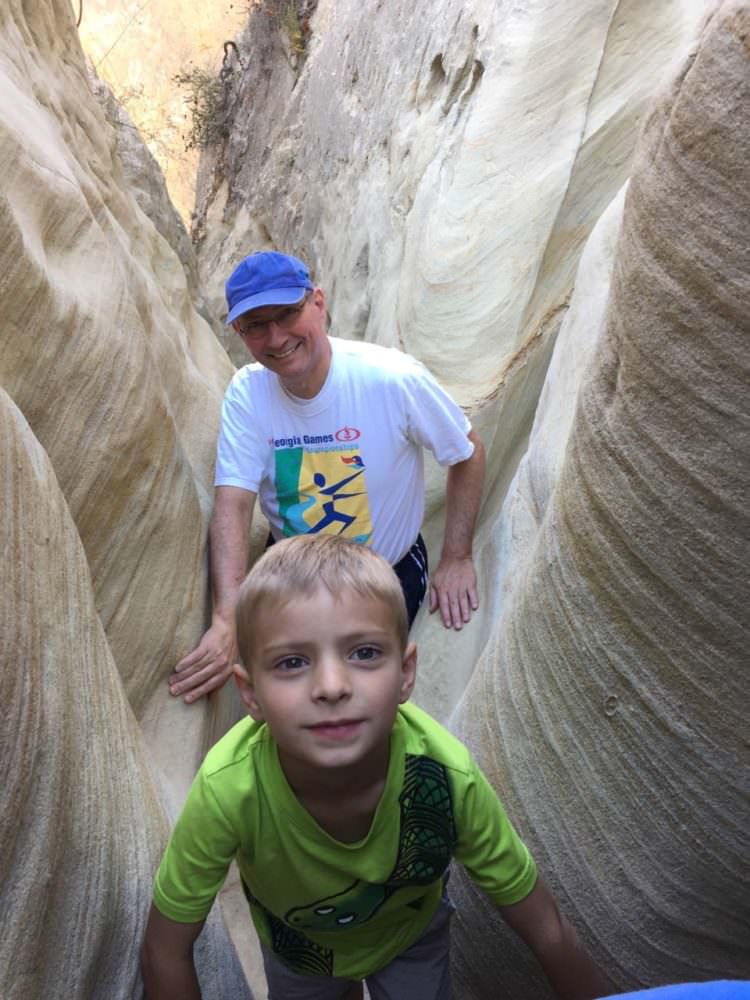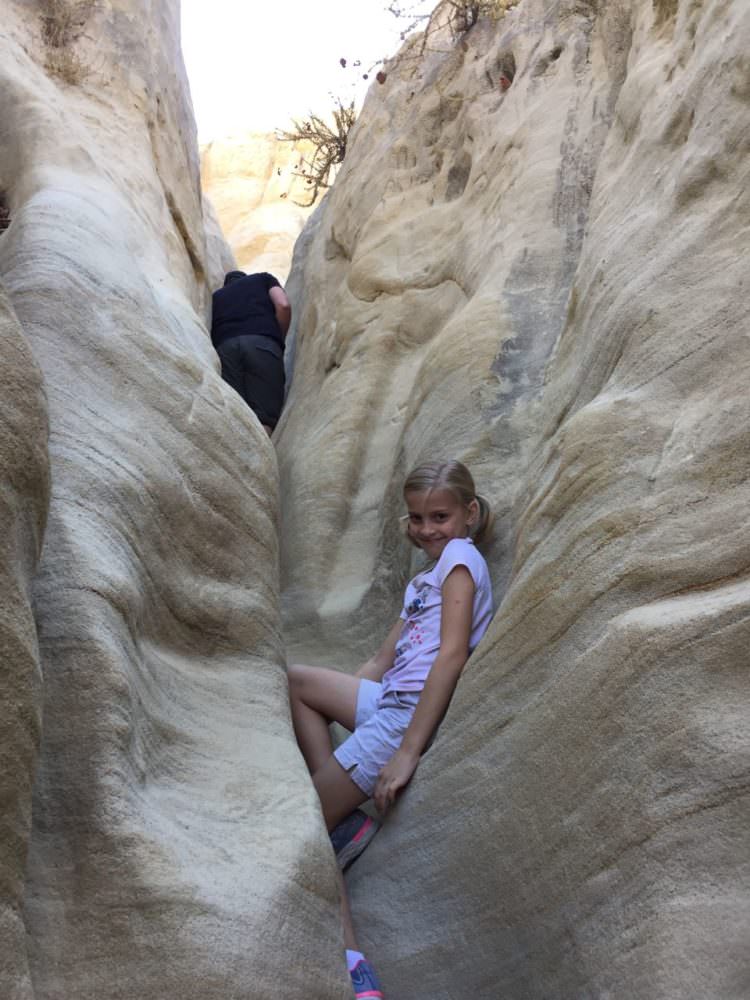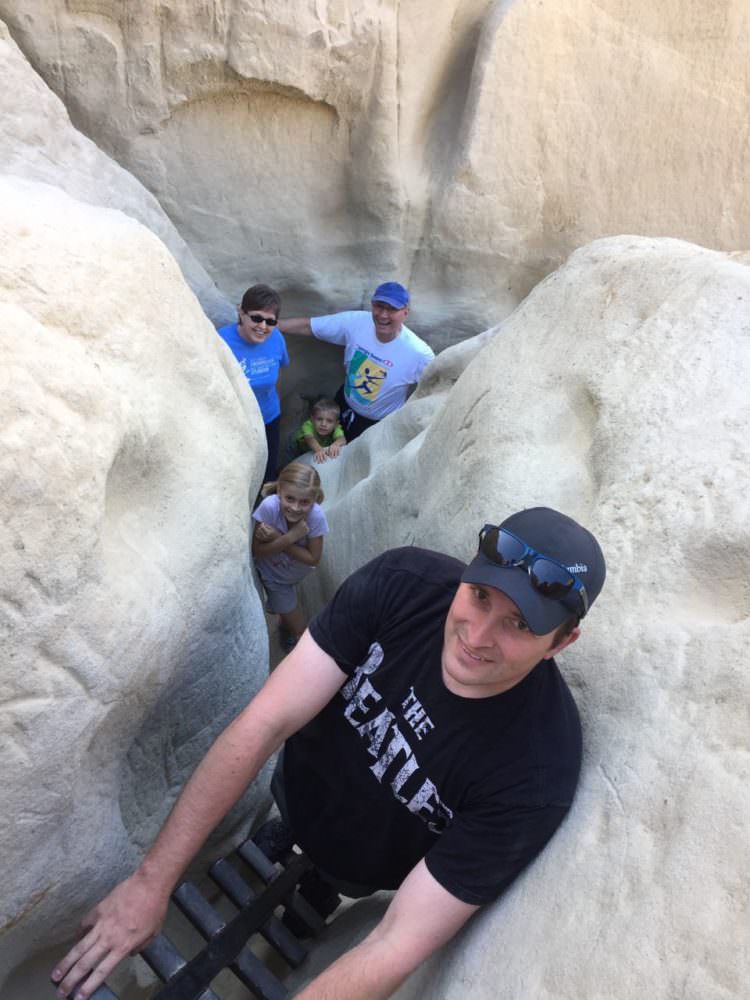 We made it out safe and sound…and the kids ran around to immediately do it again.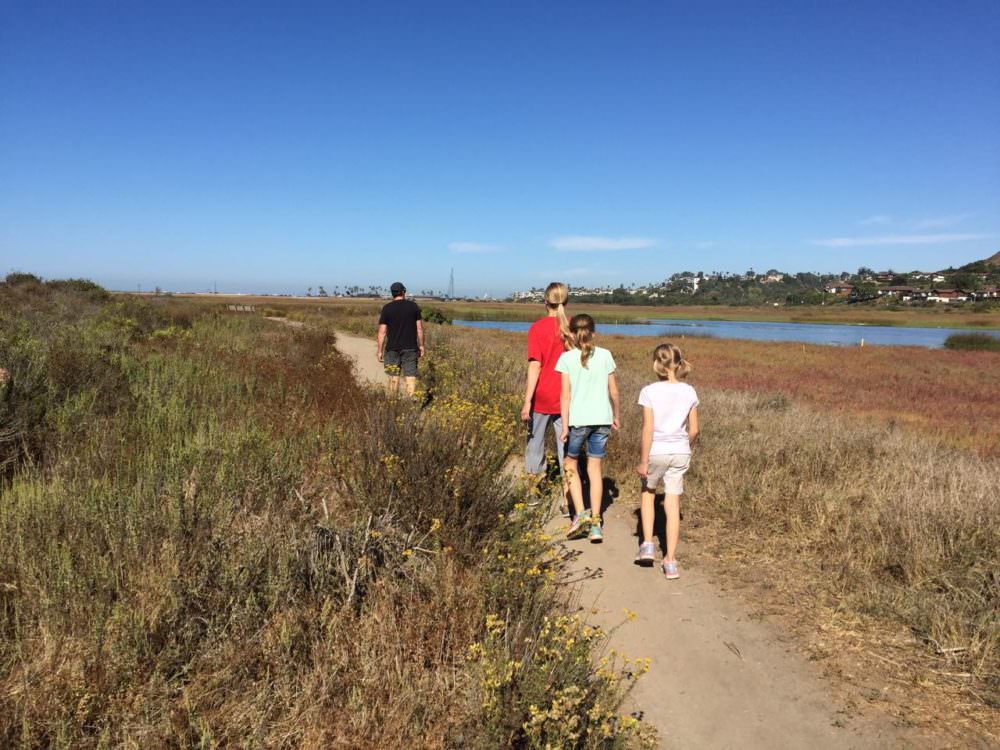 My parents took us to a harbor near them where they had noticed sea lions.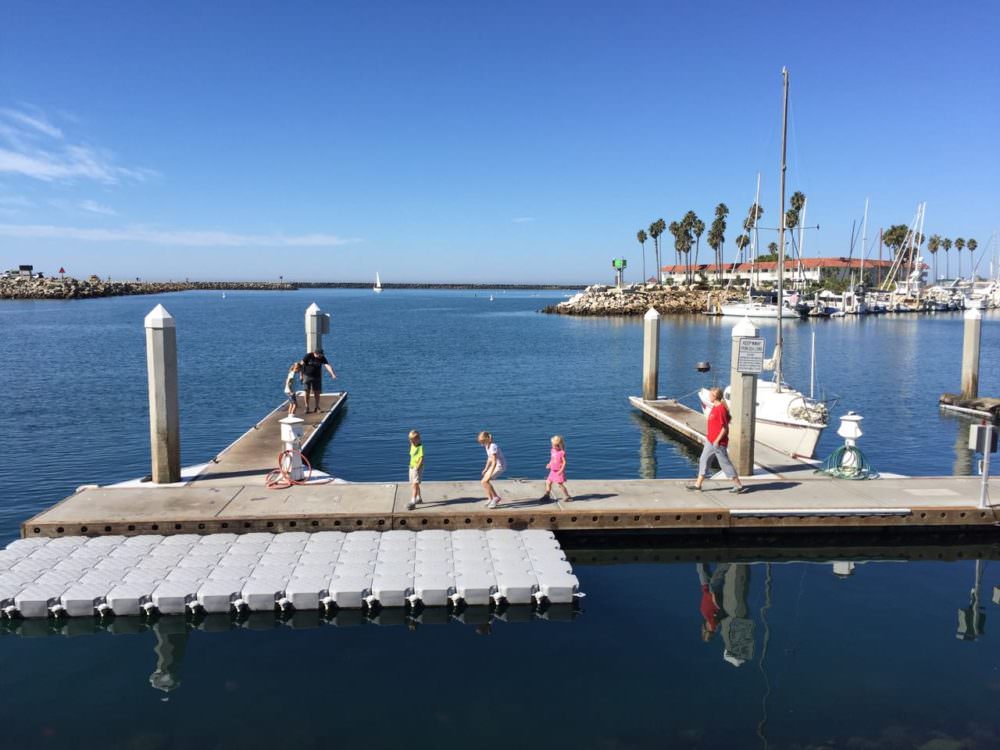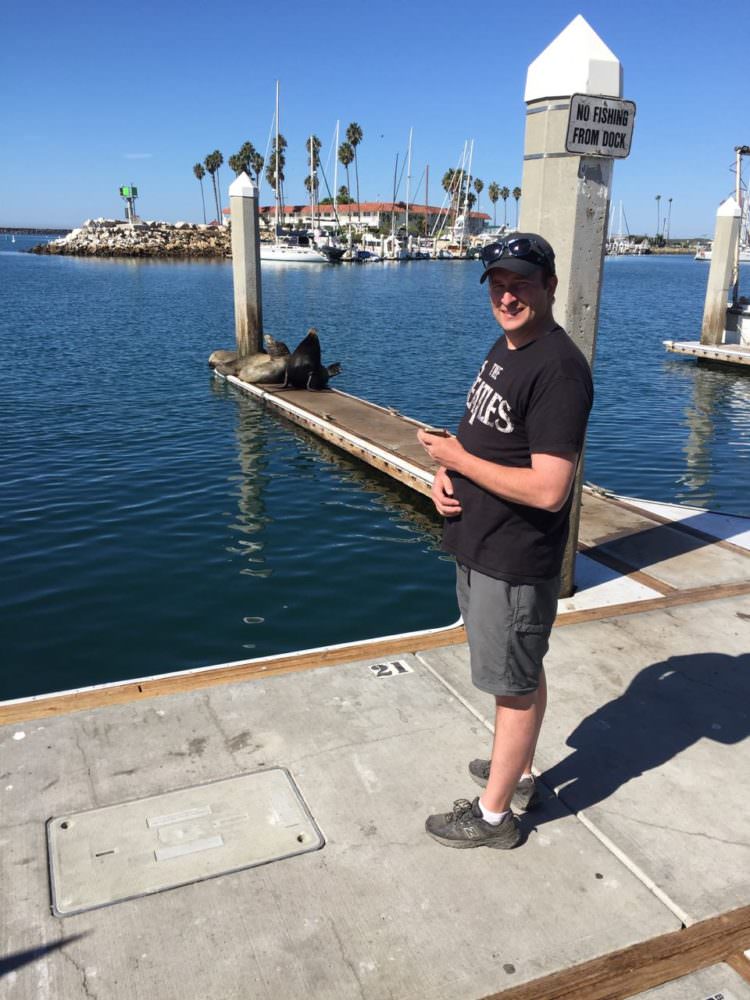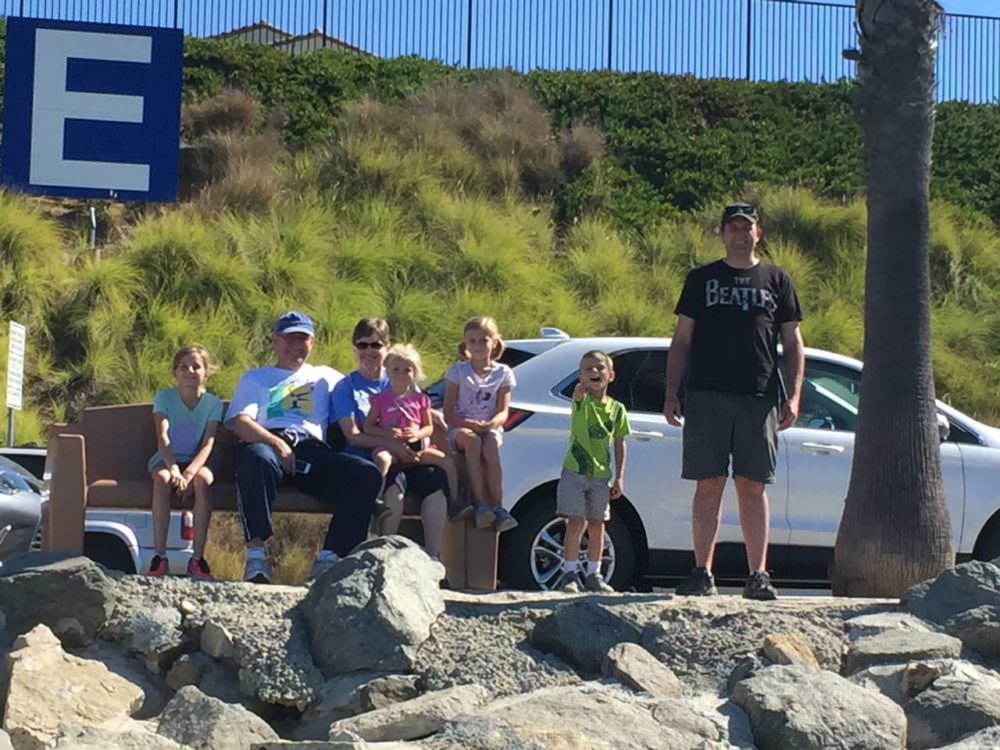 Then our "day" with my parents got cut short as they had planned to have the senior missionaries over for dinner and FHE that night. We were banished from the house.
Our first item of business was to address the problem of appropriately clothing Spencer. You see, in the chaos of having the kids "help" me pack, I failed to notice that none of Spencer's shirts actually made it into any suitcase…thus the reason he's been sporting his green snake shirt in every picture so far.
Okay, that's not completely true. He's also been pictured wearing his white Sunday shirt, but that's only because I remembered I forgot to pack his Sunday shirt and so we had already gone to Walmart once to get that shirt for him.
Dallas went back to Walmart for a second time and bought three shirts for Spencer. When he came home, he only had two shirts. Curses! We are incompetent and should not be trusted around children or heavy machinery.
We went back to Walmart and Dallas sweet-talked his way into getting the third shirt again without having to pay for it a second time. Hallelujah!
Madison documenting our Walmart experience: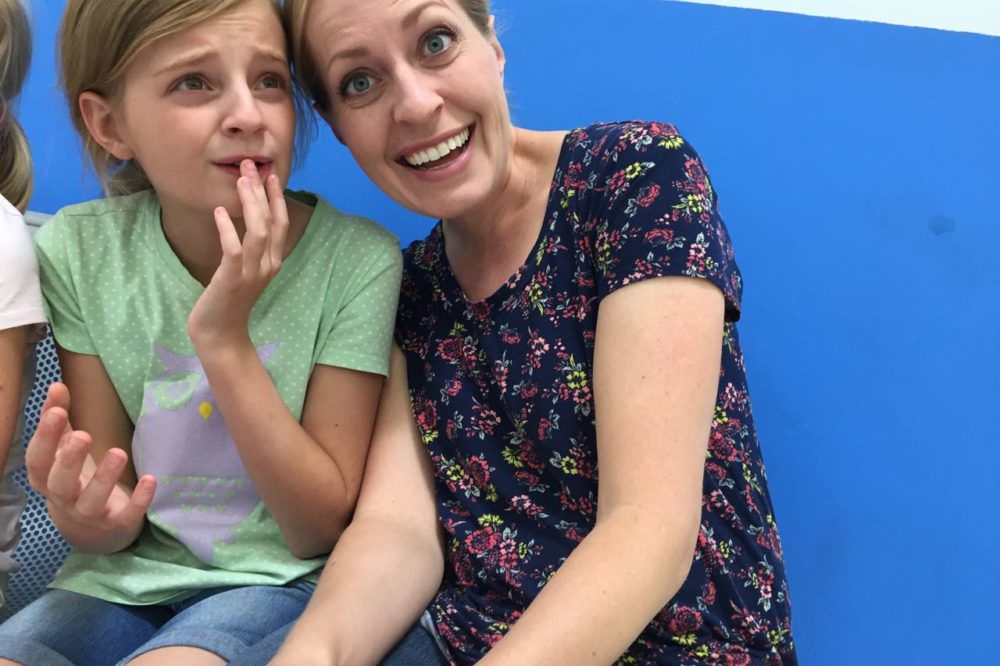 We figured we should head to a beach before dinner. We went to Dana Point. They had a little baby beach there which was so fun. The rocks in the distance broke up the waves, so the water by us was calm and shallow. The kids had a great time wading in.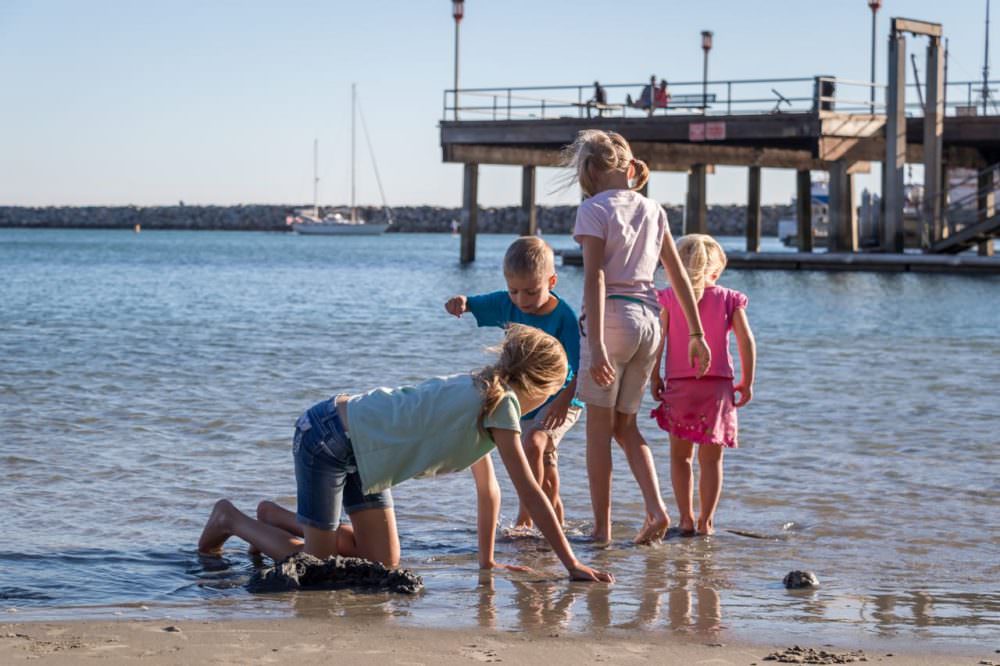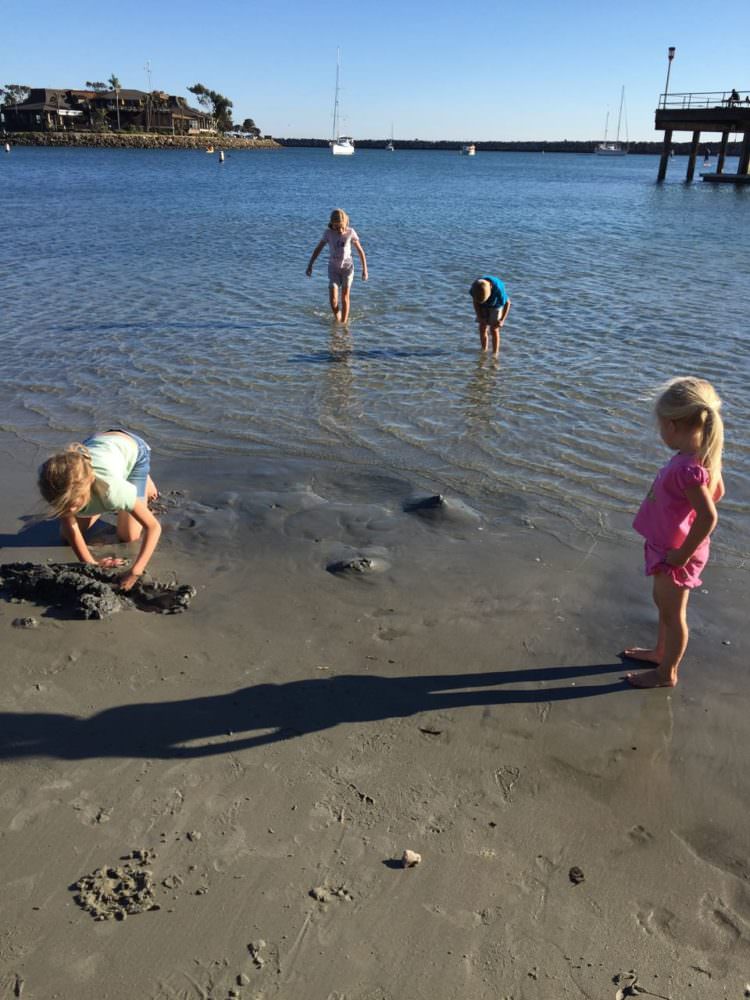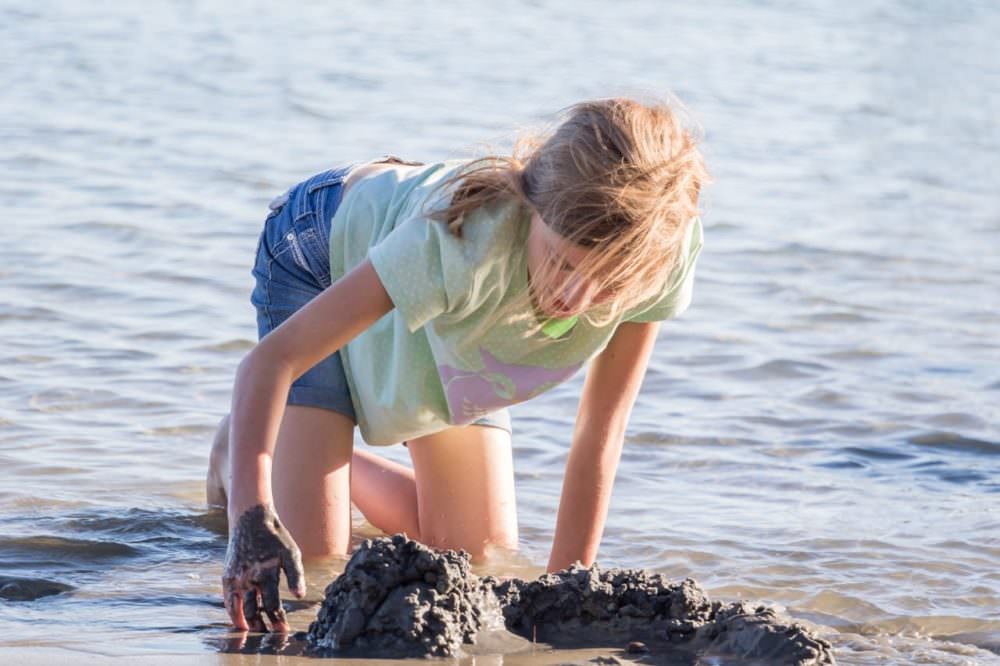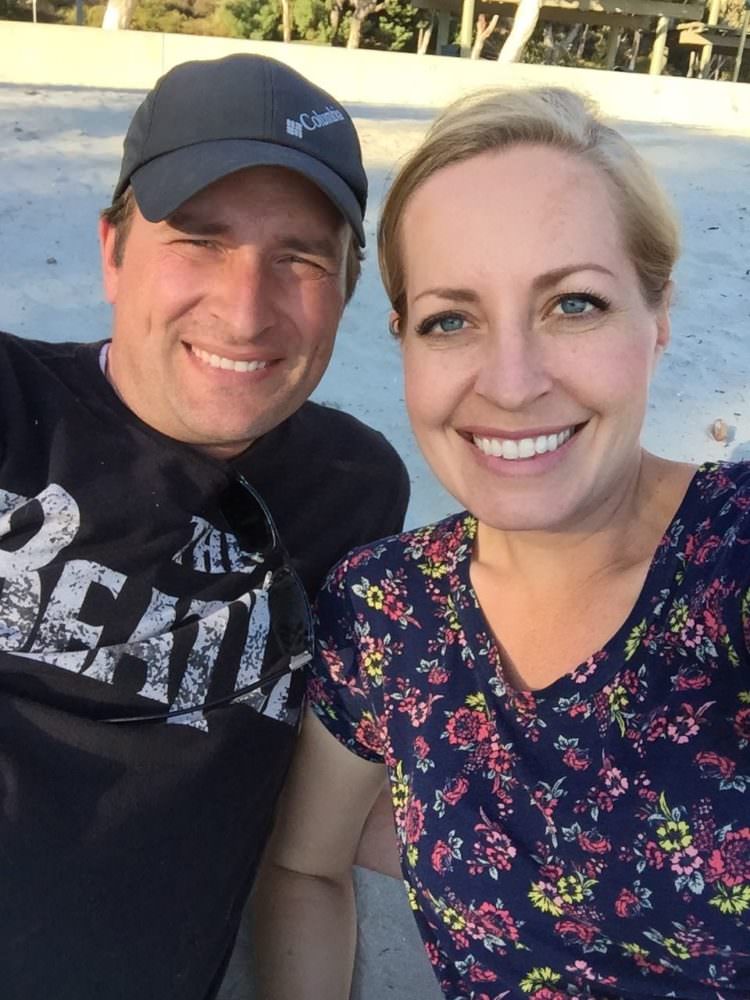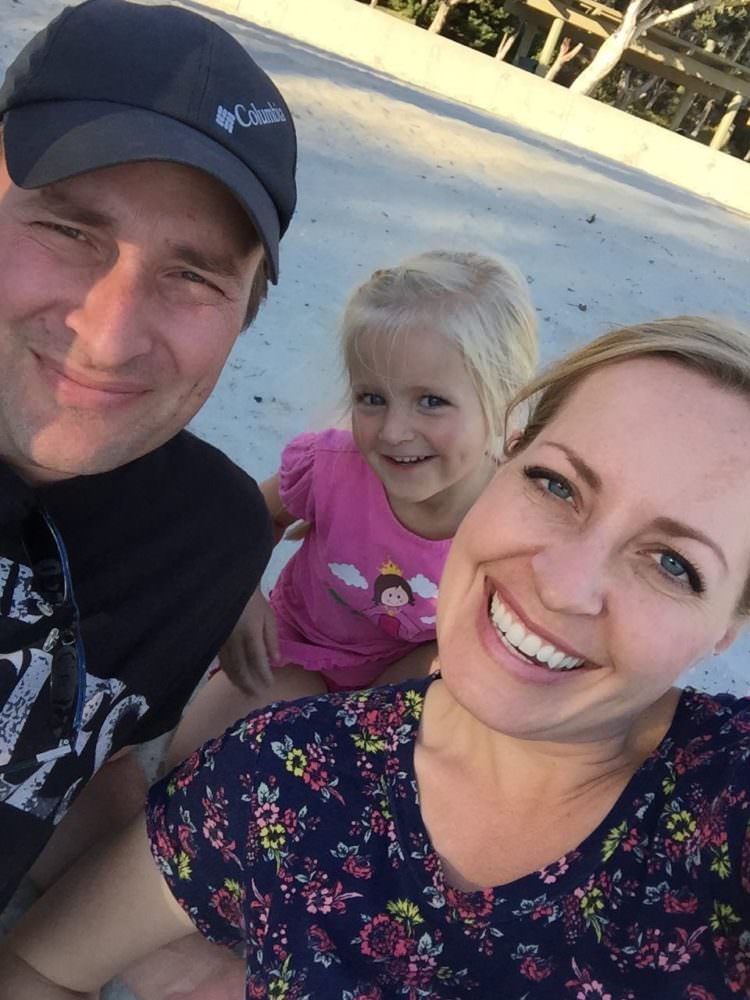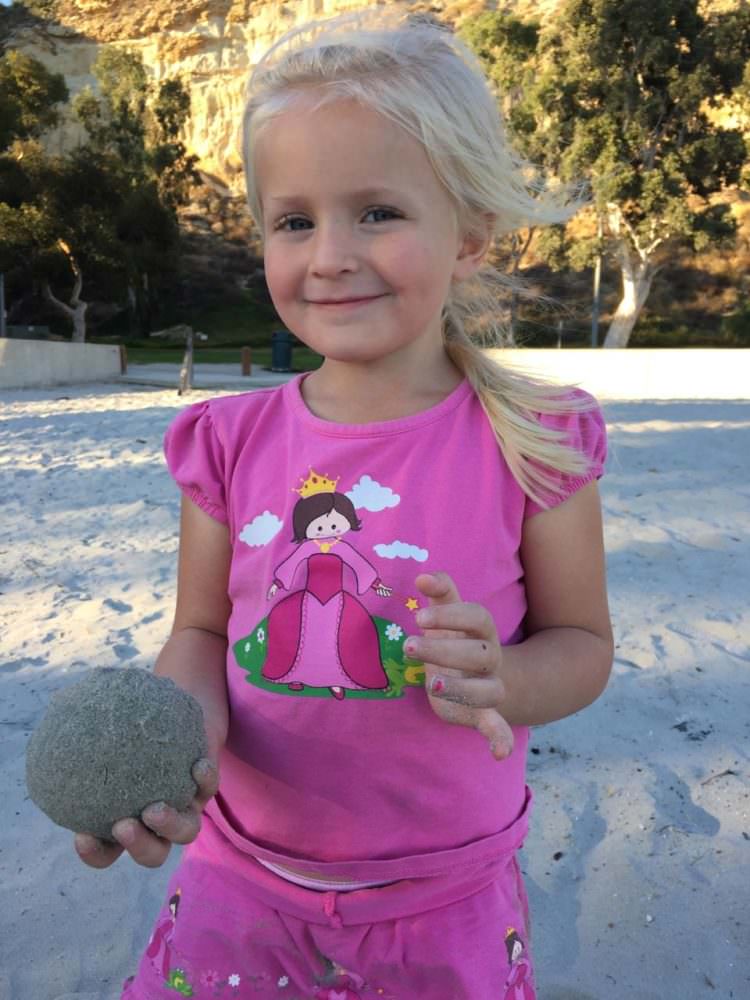 We ended our day at Chili's for dinner and then got back to my parents' house just as their FHE was ending. Stay tuned for part two!