We attended our ward campout.  The smartest thing we did in preparing for the campout was ask my parents to watch Spencer that night.  The dumbest thing we did was forget our pillows.  Bah.  I hate camping.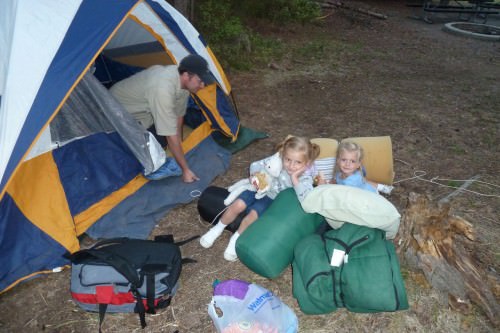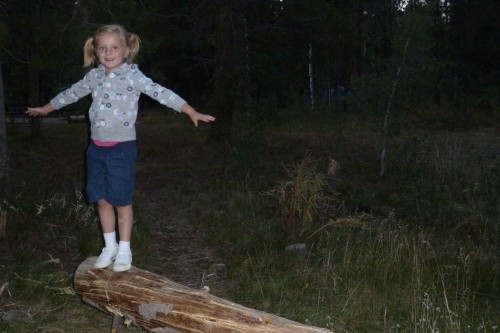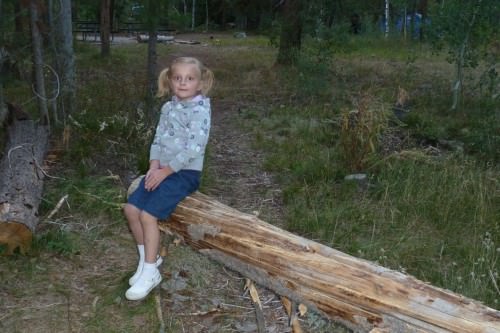 The girls were so excited to sleep in the tent.  We were sitting at the campfire while it was getting dark and they kept begging to go to bed.  That's a first.  It almost made me think I like camping.  Until I remembered I didn't have a pillow.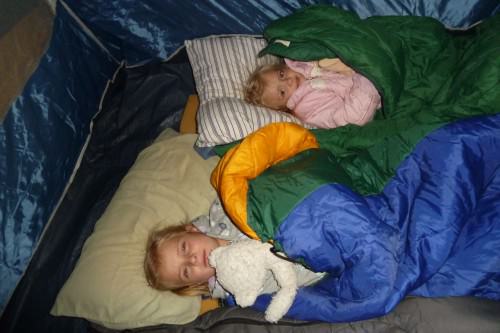 Here we are the next morning (the Cheetos were another big thrill for the girls):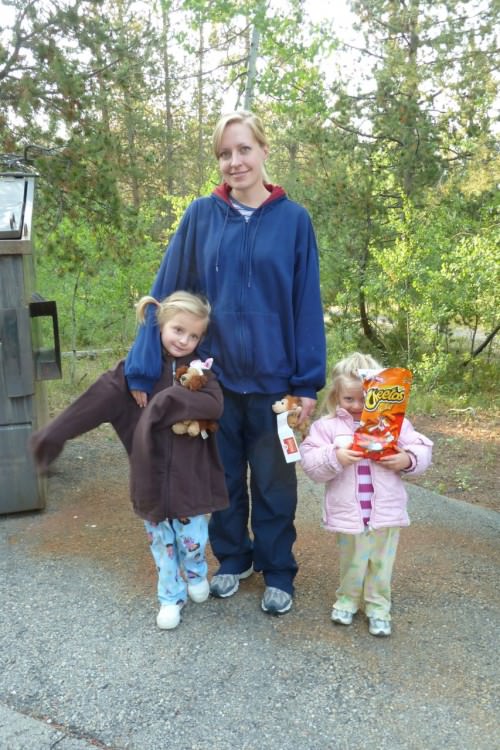 We were unexpectedly reunited with an old friend.  Brooke had a stuffed dog with rabbit ears that she named Reindeer.  She had lost Reindeer ages ago.  Turns out she had slept with him in my sleeping bag last year and he got rolled up in the sleeping bag where he's been ever since.  She was ecstatic to see him again.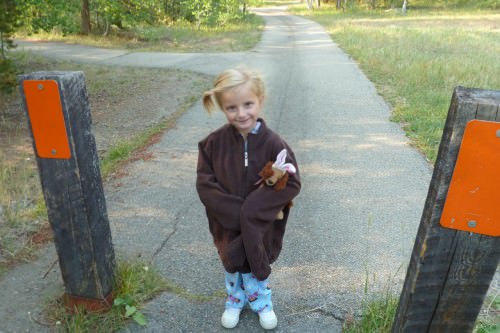 We visited a beautiful waterfall: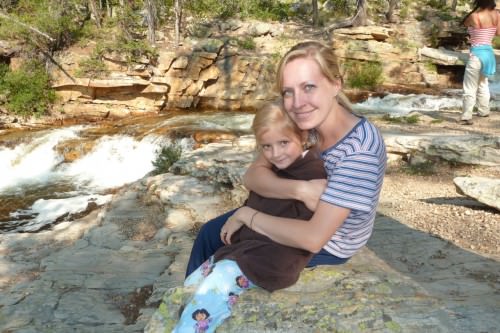 Did you know it's very important to heed these signs?