Caroline brought home this paper from school: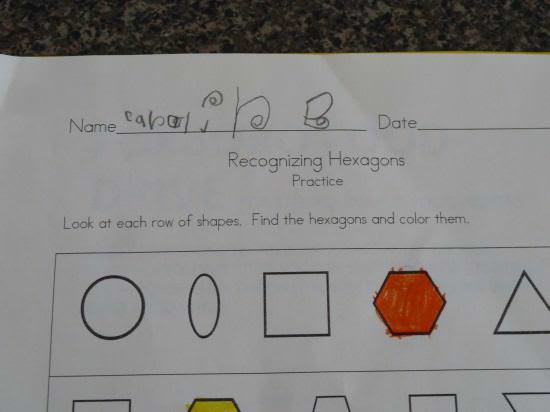 …giving me flashbacks to this paper that Brooke brought home last year.  I'm surprised to see Caroline embellish her name.  I kind of love it.
She has also started drawing some…uh…interesting-looking people: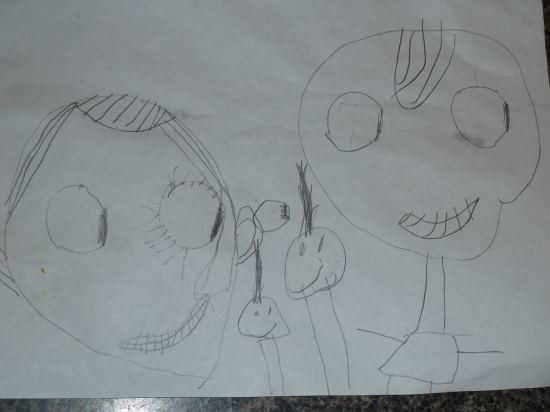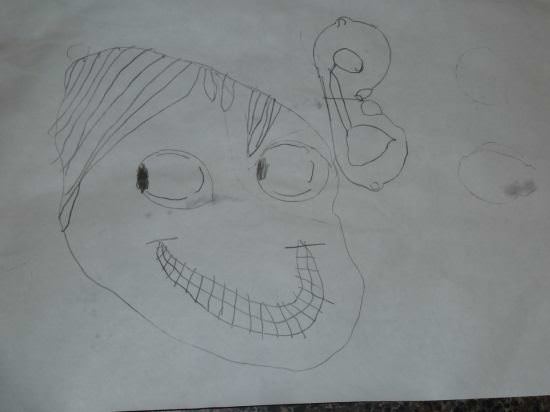 Something about the huge eyeballs looking so severely to the side and the wide, toothy grins creeps me out just a little bit…but there again…I also kind of love it.
Kid artwork is pretty much the best.