Brooke's birthday on June 3rd came and went and we were still living with my parents working constantly to fix up the new house.  As we celebrated Brooke's birthday with my parents we assured them that we'd for sure be out of their house by Caroline's birthday on the 28th.  Turns out renovating took much longer than anticipated and we were still in my parents' house for Caroline's special day.
I always put numbers up all over the house with the birthday kid's new age.  I like to take a picture of the birthday child by the number.  Unfortunately Caroline wasn't in the mood to cooperate.  Grandpa tried to show Caroline how fun it was to stand by the three: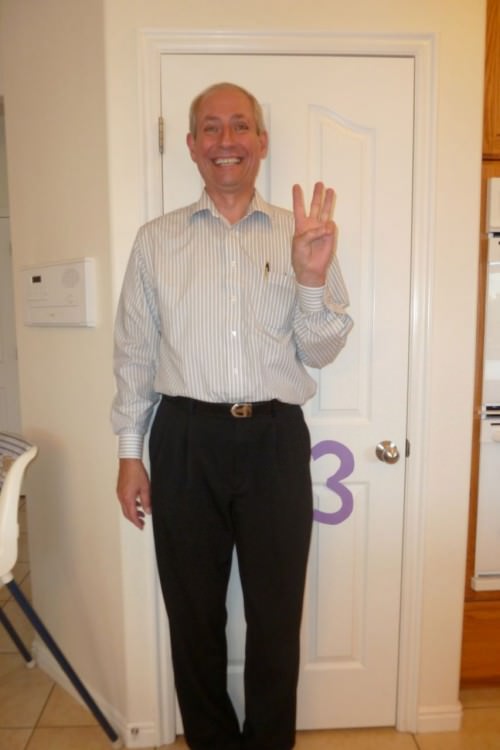 And so did Brooke (though she is quick to assure us she's five, not three):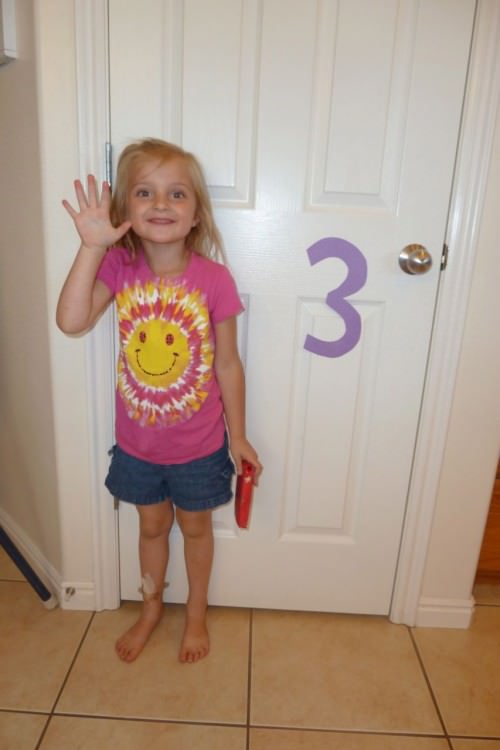 Spencer finished up dinner: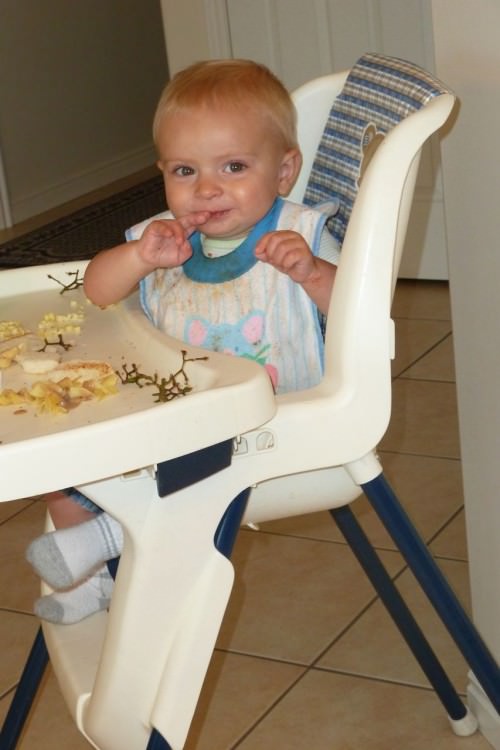 All the while Caroline threw a fit: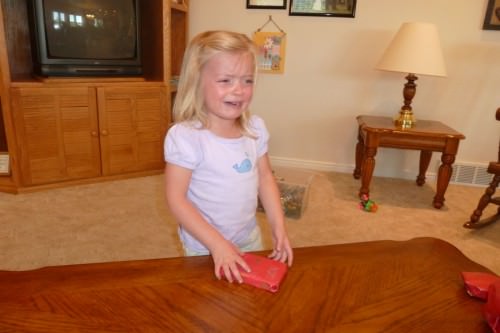 Chapstick was her first present and believe it or not, it was enough to make her crack a smile: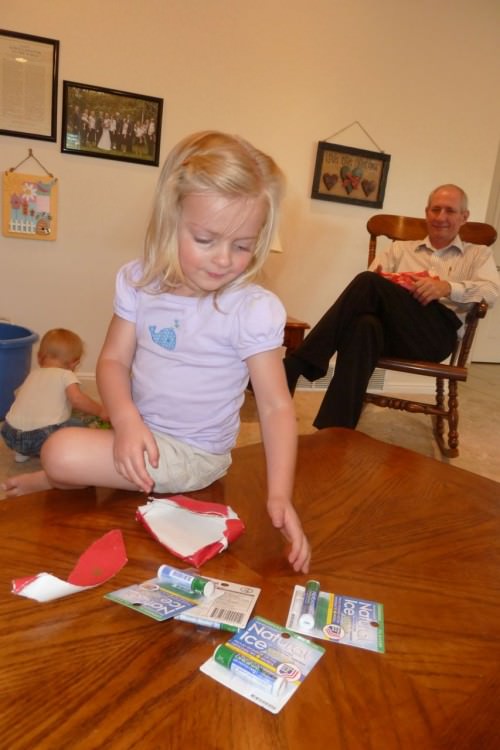 Sunglasses brought out her signature dimples: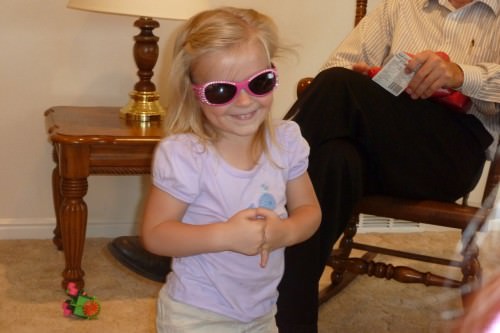 Add new flip flops to the mix and we've got a happy girl again!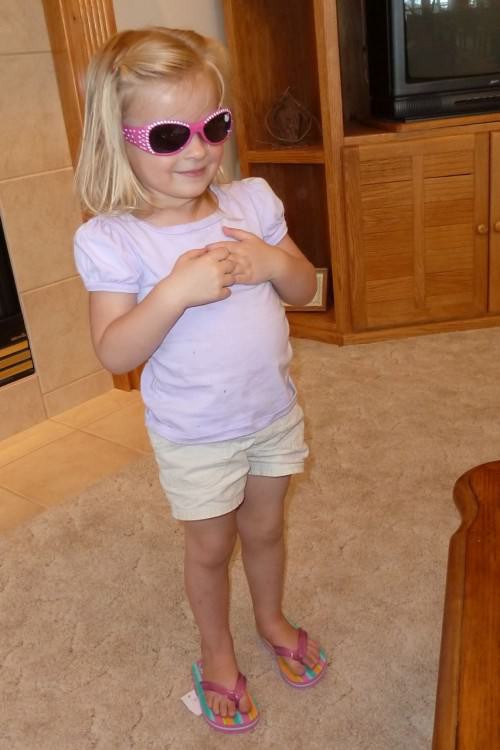 My Mom once again was in charge of the party and came through with another cute cake: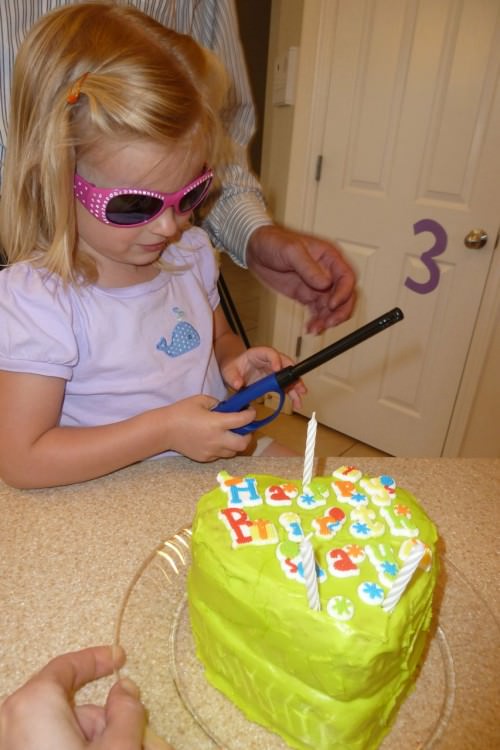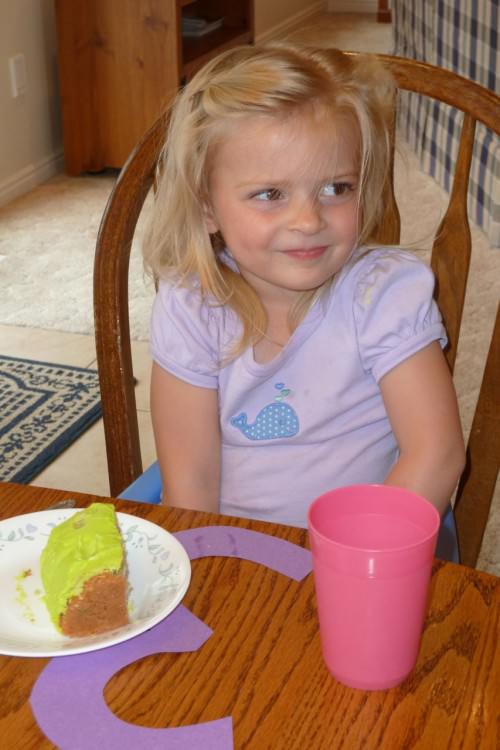 Happy birthday Caroline!