Here are our Christmas activities documented through pictures: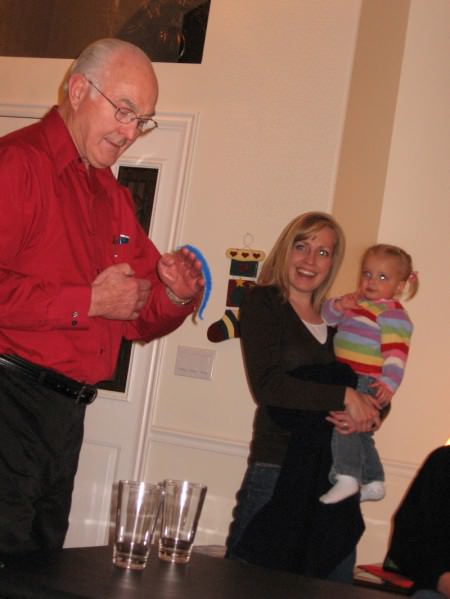 Our Christmas Eve program.  My grandpa brought his friend, Mr. Fuzzy.  Somehow my grandpa could make Mr. Fuzzy move on his own.  It looked freaky and I wasn't the only one who thought so.  During the act, Brooke tried to get as far away from Mr. Fuzzy as possible and then said "Ew!" over and over again.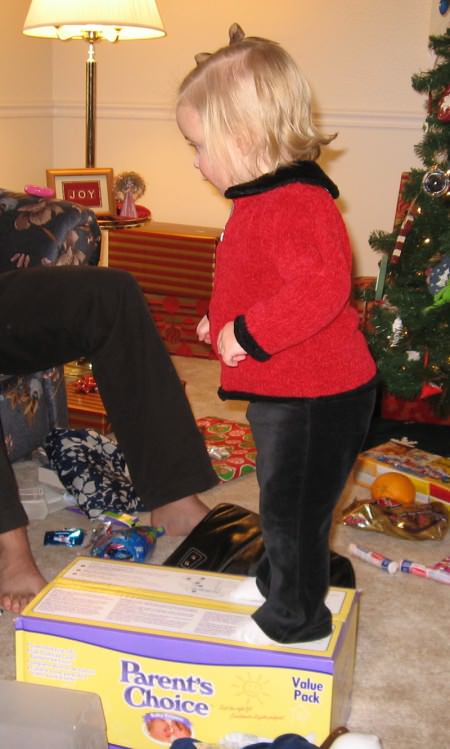 Christmas day.  We didn't take many pictures, but Dallas has a great video of Brooke he'll need to post.  She was a wild child all day.  Maybe it was the excitement of gifts.  Maybe it was the fact that she only ate Swedish Fish and Cocoa Puffs all day.  In any case, she provided lots of entertainment.  Her favorite gift was a box of diapers leading us to all wonder, "Why buy the toy when all kids want to play with is the box?"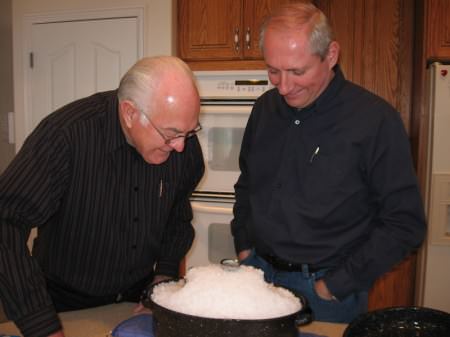 My Dad was excited to cook prime rib.  He seasoned it with rock salt.  Lots and lots of rock salt.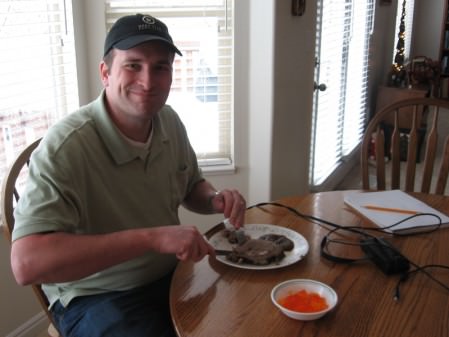 Dallas enjoyed the prime rib.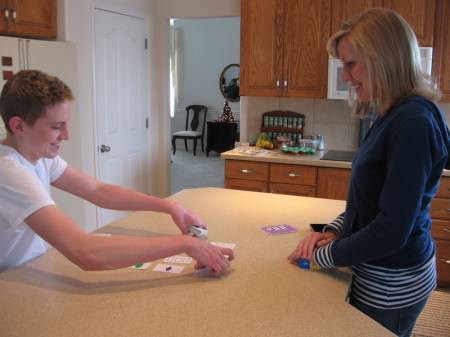 Here I am losing at the game Set against my brother, Ben.  By the end of the week I almost beat him!  Ben, I declare a rematch!