Christmas morning came and everyone was excited.  We put tape across the hall so the kids couldn't pass until we were ready.  I made them get dressed before we went down to see the presents.  I had wanted to do the girls' hair also but alas, the hair supplies were on the other side of the tape barrier.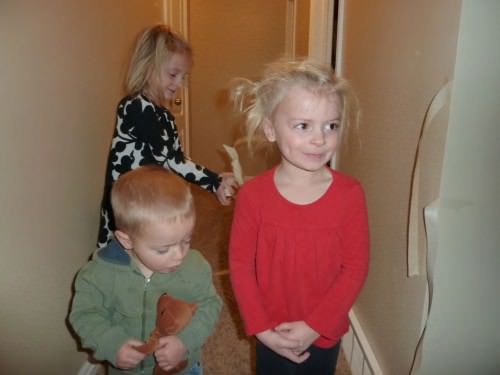 The kids ripped down the tape and I hurried and did their hair.  Can't have Christmas pictures with little ragamuffin kids, after all.  Plus, I loved delaying the process and hearing their groans.  I remember my parents doing similar things to us and what's the fun of having kids if you can't torture them a little now and again?
Hair done.  Check.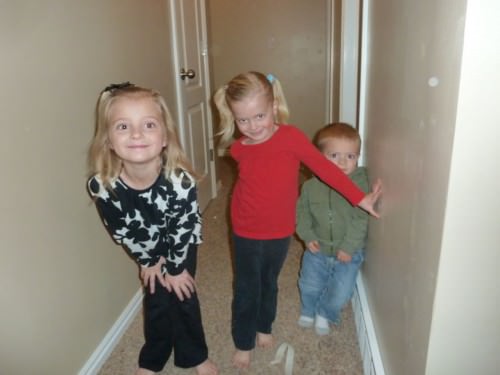 Spencer got a train set.  He could see it from the top of the stairs and was so excited to make his way down to it: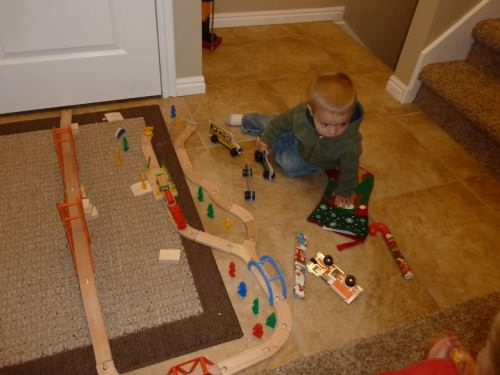 Caroline got a doll house: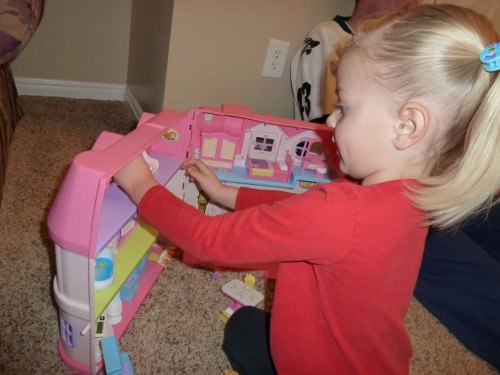 Brooke got a My Little Pony castle which I apparently did not take one single picture of.  I have no idea how that is even possible.  She's been obsessed with My Little Pony lately and was hoping Santa would get her some ponies.  She was thrilled.  As she sat down to play she said quietly, "Oh, I could just cry I'm so happy!"  Well done, Santa.
My brother, Abe, was in town so we headed over to my parents' house to open the rest of the presents.  Here's a picture of me and my siblings.  As my sister pointed out, my older brother Jacob is in the picture in spirit as is evidenced by the BYU football ornament on the tree behind us: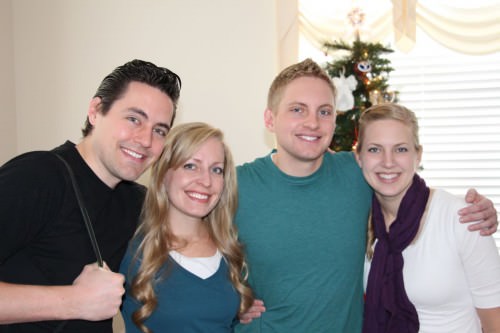 My dad cooked a prime rib feast for us all: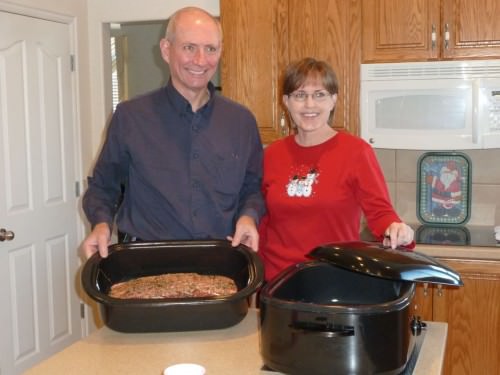 Family picture!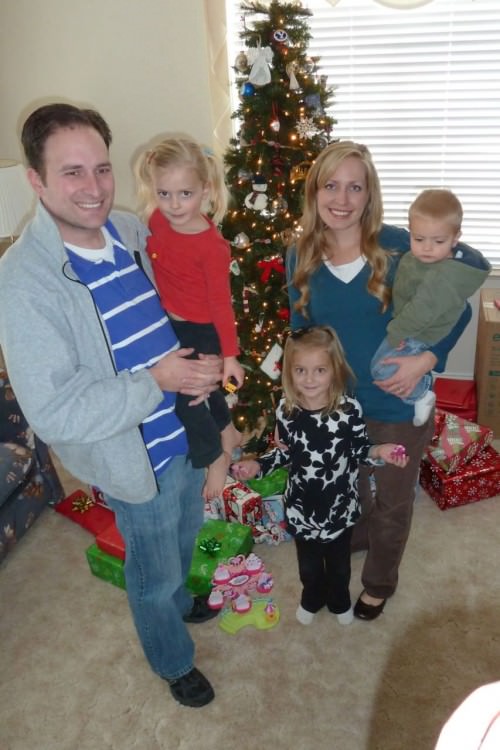 My parents: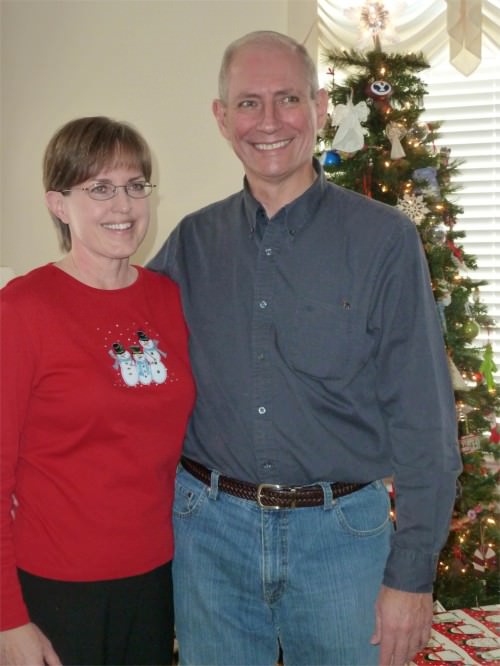 We got to meet baby Newland for the first time: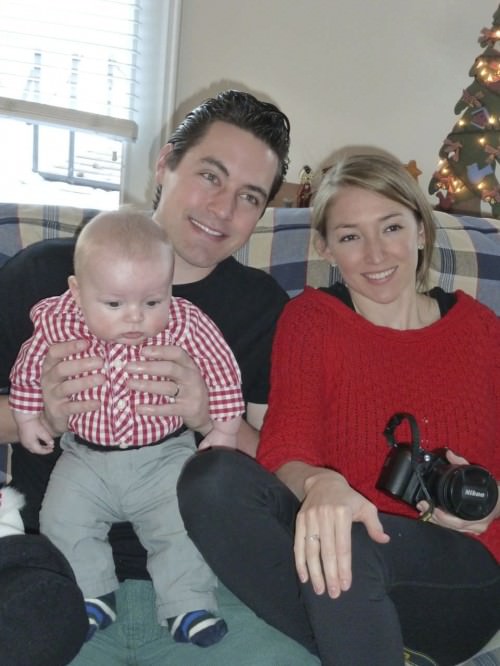 Newland was just the cutest, happiest little guy.  I took my turn holding him: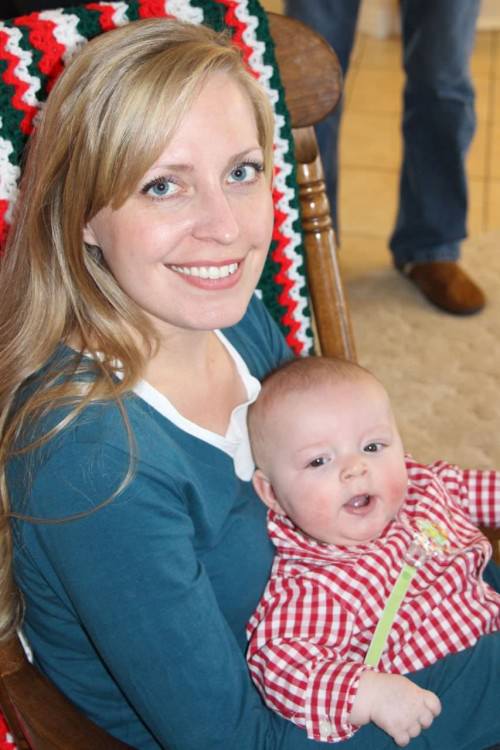 Sarah and Carson: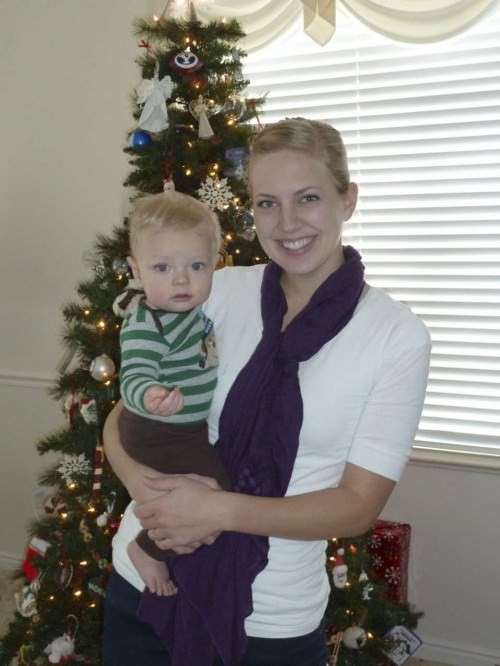 Ben: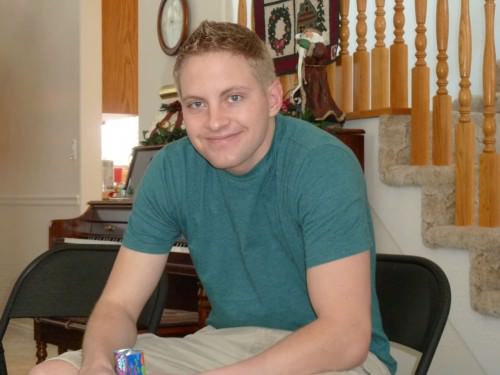 Brooke gathered all her gifts and was excited to get started: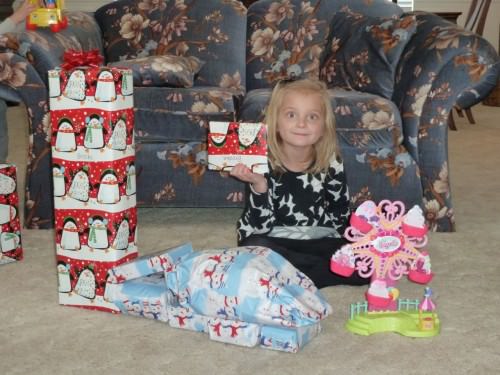 She got a scooter and spent the next several minutes hugging it: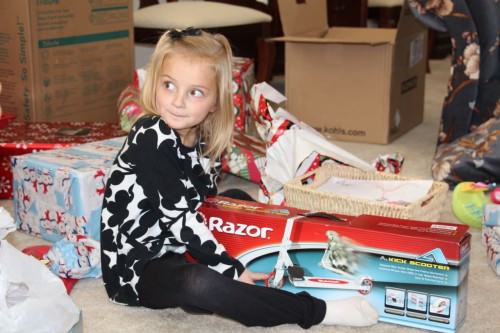 A scooter for Caroline also: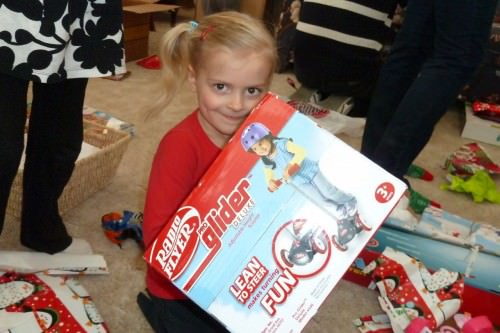 We gave Newland some books: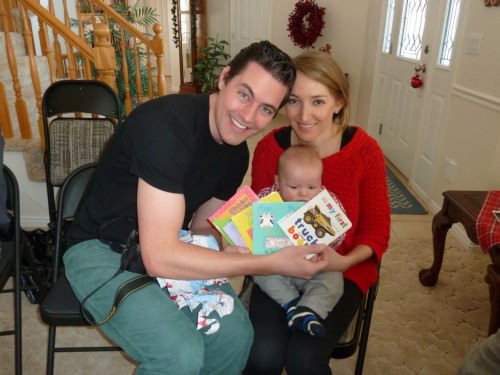 Caroline got the doll she was hoping for:
Ben got a big smile from my Dad when my Dad opened up his favorite movie – Hoosiers: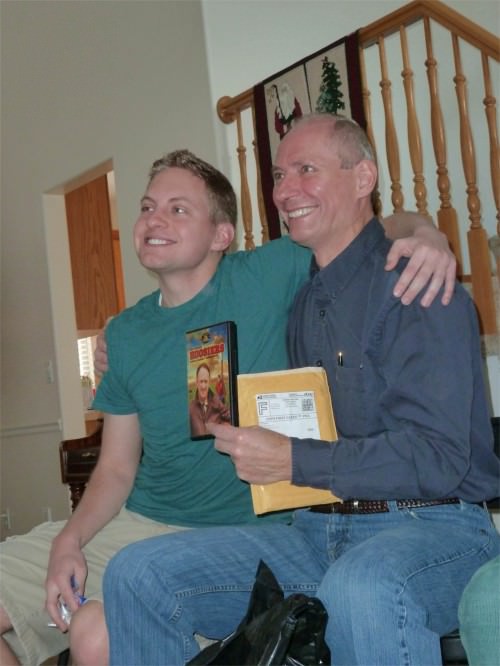 Dallas got a big smile when he opened The Dark Knight Rises from Abe and Klarissa: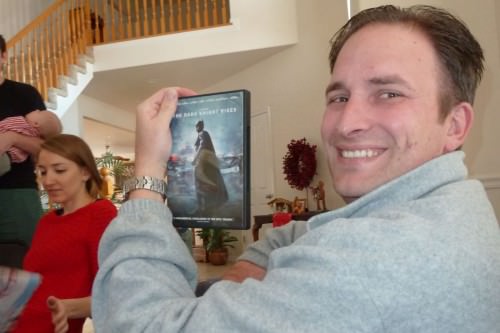 Brooke got more ponies: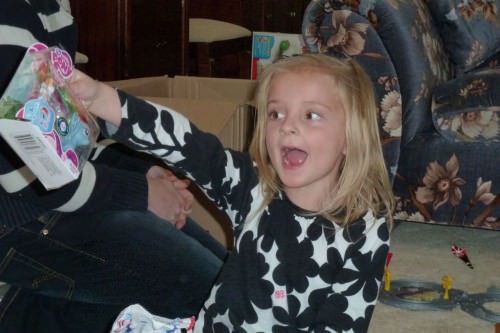 Spencer finally graduated to a front-facing car seat: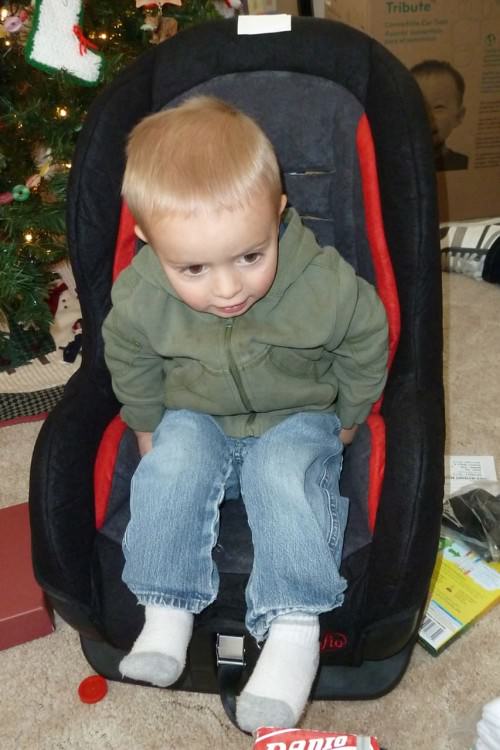 He also got a lot of cars and trucks though I don't have any pictures of him opening those.  His routine was to open a present, squeal in delight if it was a car or truck, and then run into the other room to try it out on the coffee table.  After several minutes, he'd come back to us and open another present and the cycle would repeat.
The girls enjoyed a game of Candy Land with my dad: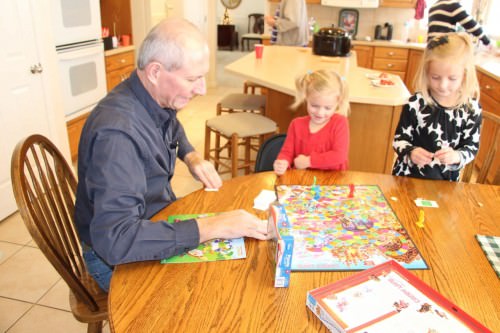 Just some random pictures of kids looking cute: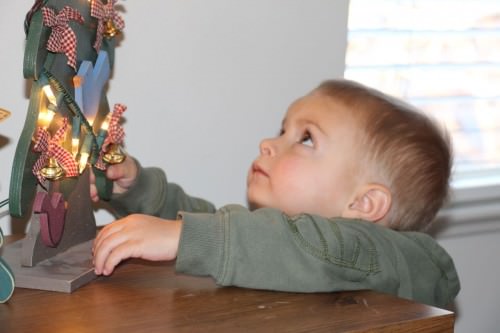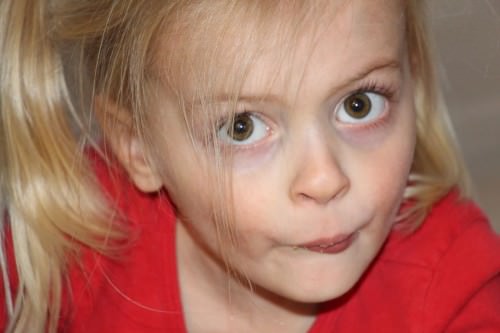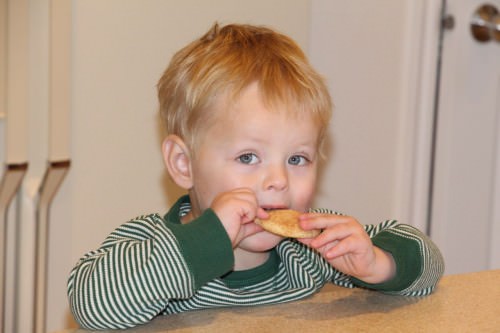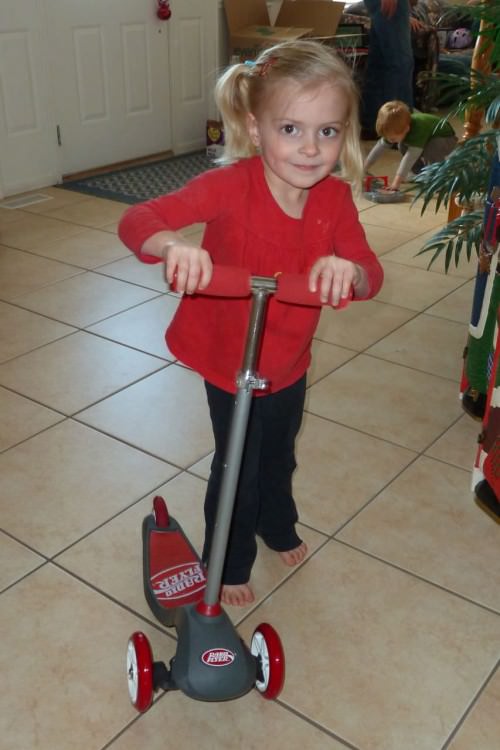 Caroline was using one hand to play with the train set and her other hand to rock her baby.  Multitasking already.  Those skills will come in handy when she is a real mother: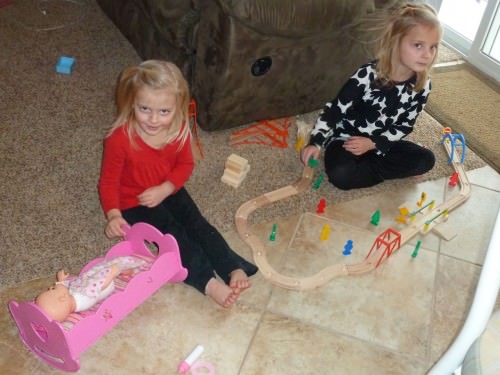 Spencer also had a few cute moments with the baby: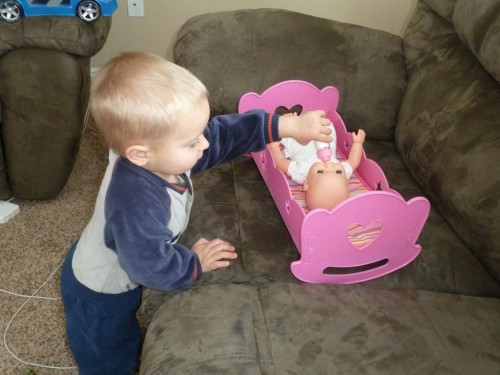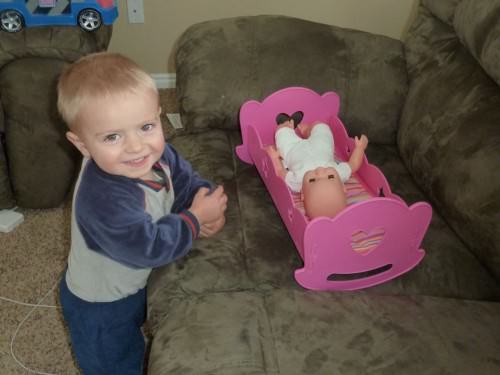 Snow day!  Brooke is not making a snowman.  It's a snow bear.  Get it right: