We had the best Christmas. I have lately resolved to get out and do more things as a family. I'm a huge homebody, but I want to take better advantage of all the fun to be had around us…starting with a festive trip to Temple Square!
We love to visit Temple Square with our friends from our Orem days. Brooke and Emma hit it off as if no time had passed…except time has passed and now instead of running off to play with stuffed animals they take selfies when they see each other?! They're growing up!
I forced the family to humor me on a two-hour roundtrip road trip to look at Christmas lights. They grumbled the whole way to this office building which had lights set to music: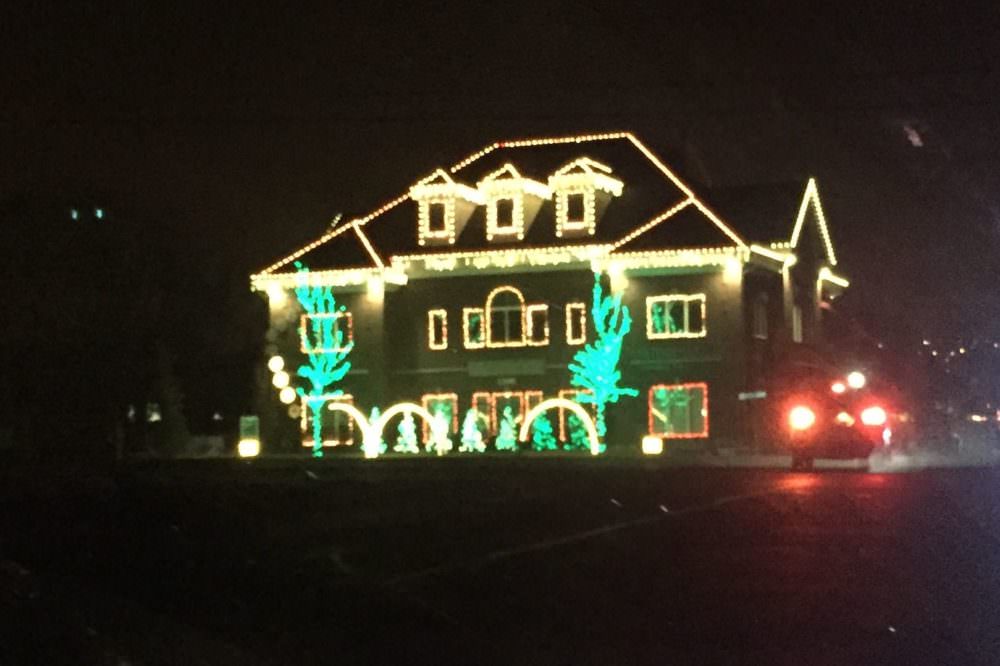 They complained a little less when we saw the magnificence of the Tree of Life in Draper (though in spite of the fact that I hollered ten times for the kids to get their coats before we left, Caroline apparently didn't get the memo):
We hit up the Christmas streets in Taylorsville and South Jordan and ended at this house: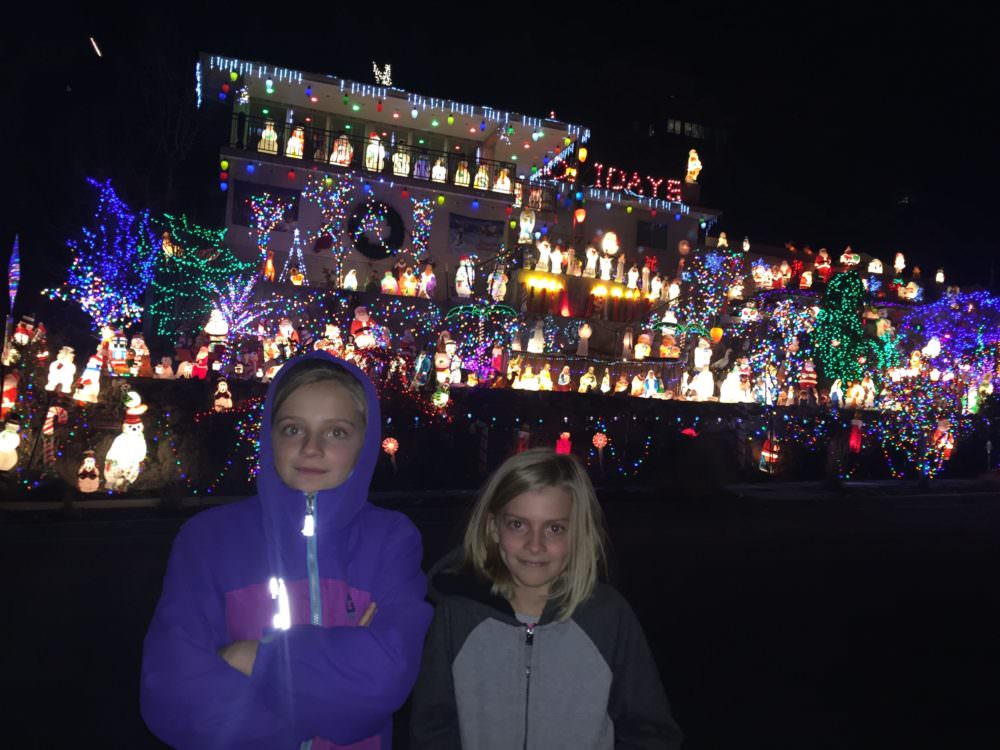 The kids were completely awed at the unbelievable number of decorations and lights that this house had and finally conceded that they were glad I had dragged them out on an adventure.
The kids' favorite holiday tradition is making candy houses:
We always get together with Dallas's cousins for a Christmas party. Brooke got a good hug from Oma during the party: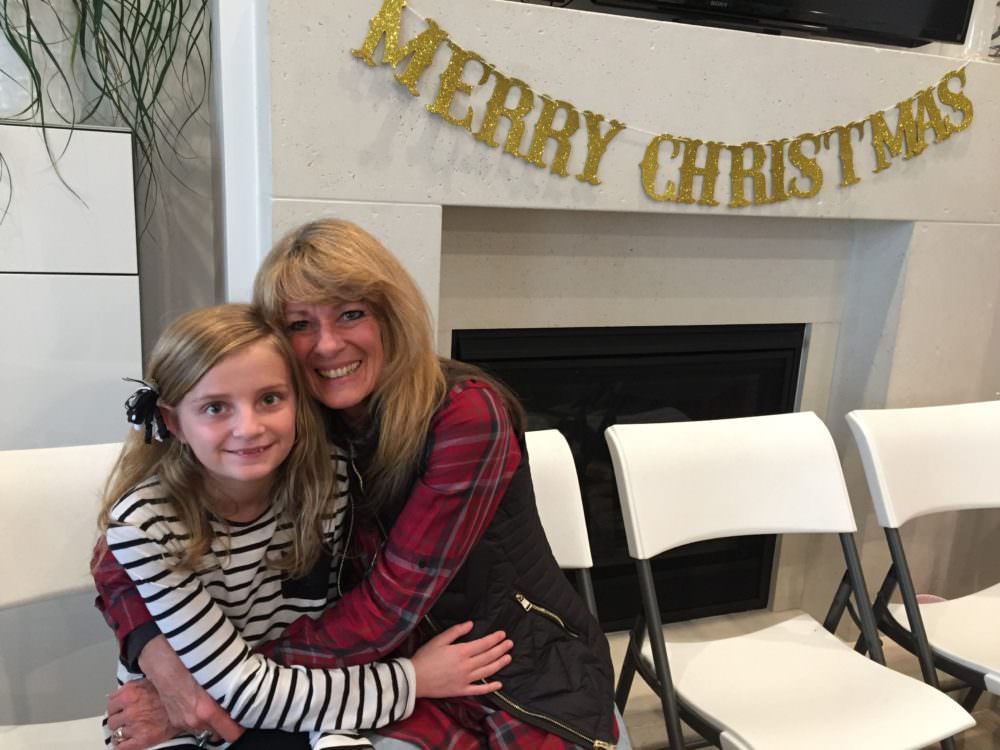 We lit luminaries at the cemetery and sang to Opa and Great Grandma and Grandpa Stadelbauer: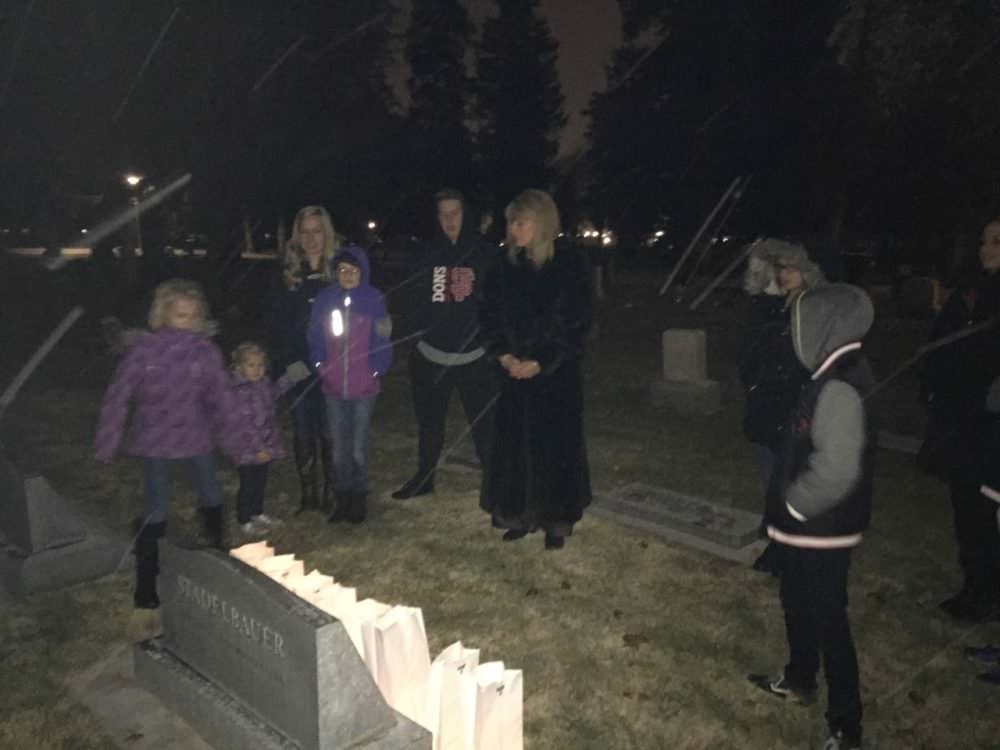 Christmas day came and the kids were super excited:
We had a couple Santa mishaps this year which threatened to ruin Christmas. Santa got Caroline a Lego set she already had and he also got Brooke a Lego set that ended up NOT being a Lego set but a knock-off Lego set. Oops. Get your act together, Santa. Sheesh.
The girls got socks and underwear. I jokingly asked them to hold them up for a picture and they surprised me by complying immediately. Ha!
I'll end with a sweet Spencer story. My parents went to Jerusalem a few years ago and brought all the kids back a nativity. When I was putting it out this year Spencer was sitting on the couch quietly watching me put each piece in its place. When it was all set up he peacefully sighed and said, "That's my favorite Christmas decoration."