I love taking Brooke to new places.  Everything is so novel to her and I can see her taking in her surroundings and soaking up everything.
Last week we went to the Dinosaur Museum at Thanksgiving Point.  Brooke loved the kids' activities scattered through the museum.  Here are way too many pictures of our outing.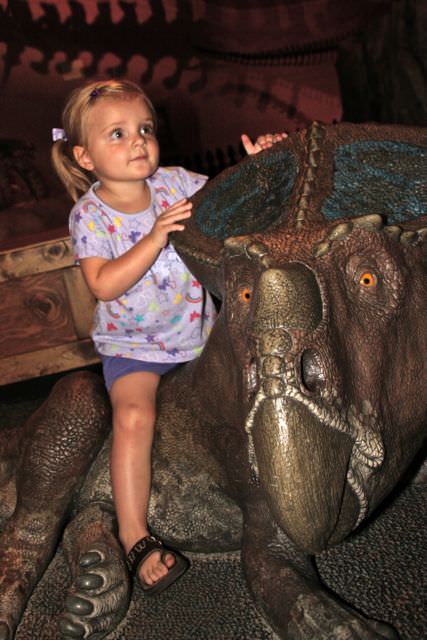 Riding a dinosaur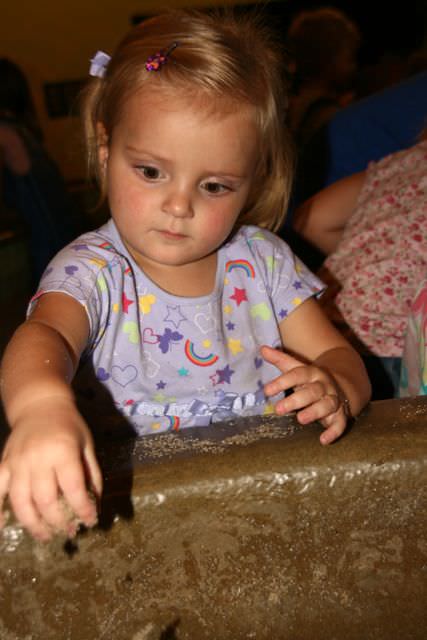 The erosion water table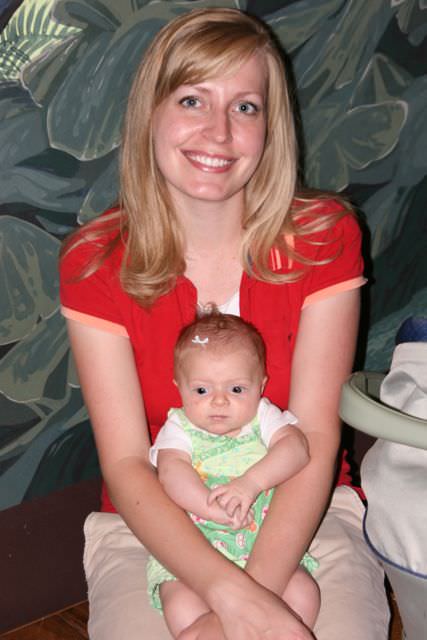 Believe it or not–a picture of me!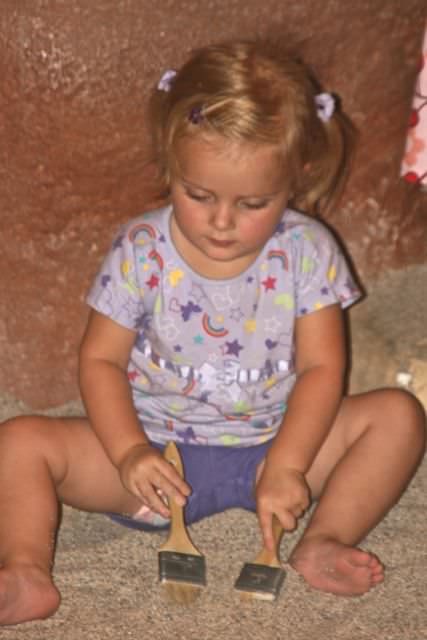 Brooke excavating
This next group of shots shows Brooke's reaction to the huge dinosaurs.  She was a bit frightened.  We loved her expressions.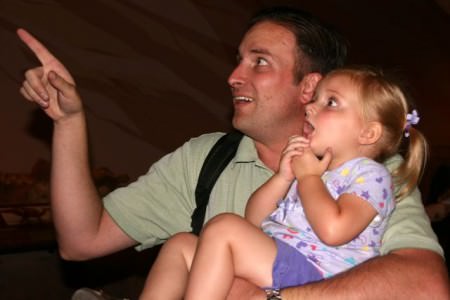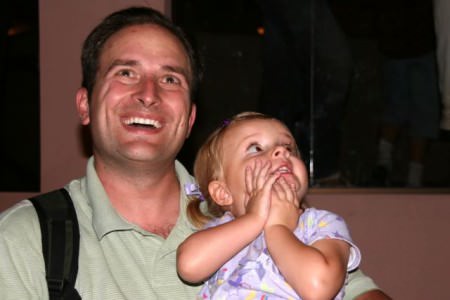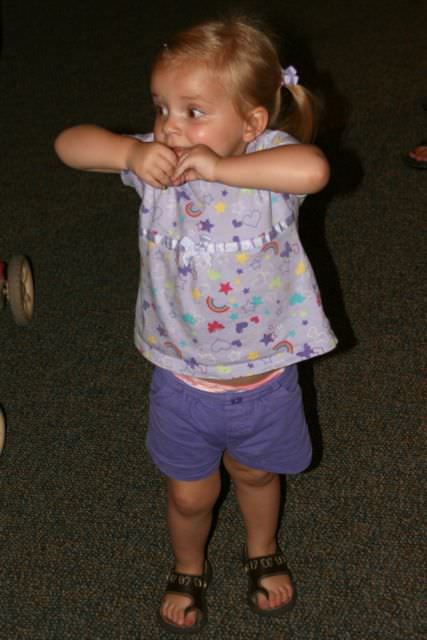 Since Caroline's birth, we've been wondering if she would develop big eyes like Brooke did.  We got our answer: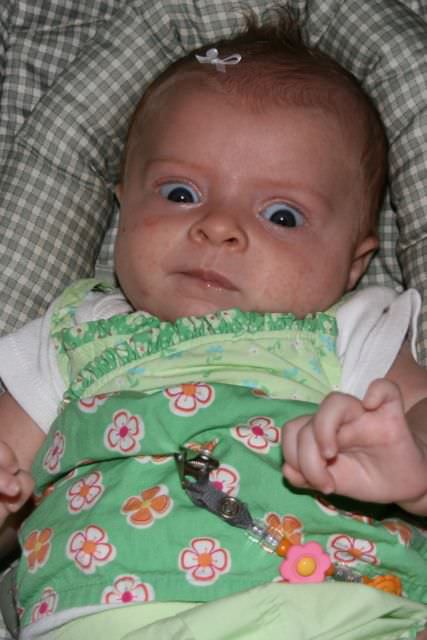 And just when we thought Brooke had finally grown into her eyes…