We just got back from a week long vacation to Disney World. Special thanks goes to Abe and Klarissa for giving us a reason to go there; they got married! I'm overwhelmed with all of the pictures we took. Unfortunately (or maybe fortunately for you), our camera broke midway through the trip, so we only have documentation of the first few days. I hope you weren't wanting to see wedding pictures—we have none. I've decided to limit this post to pictures with Brooke and her cousins.
Natalie provided a fun ride for Brooke in the umbrella stroller.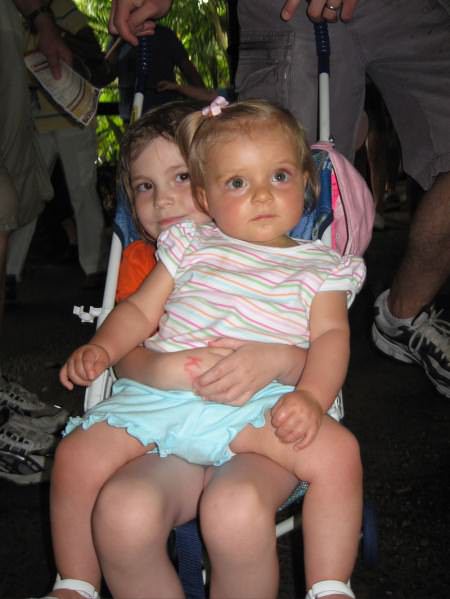 Here we were comparing whose thighs were chubbier, Brooke's or Luke's. I think Luke won the chubby thigh contest, but Brooke had him beat in the pot-belly competition.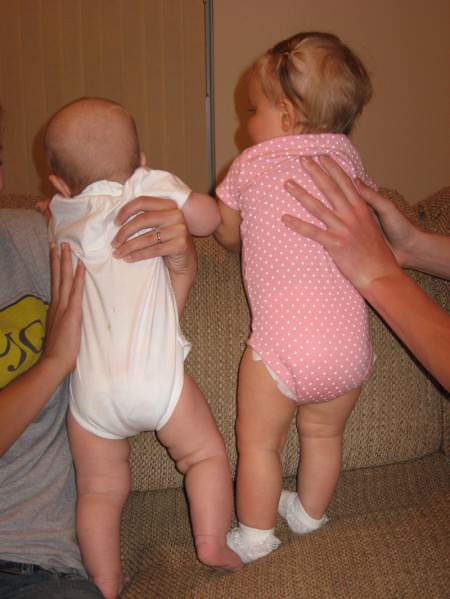 Here my sister Sarah is demonstrating her great mothering instincts, and not a moment too soon! If you look closely, you can see a big rock on her left hand. Yes, that's right. Four days ago she got engaged. She'll be married August 8. I can't mention her fiance's name or post a picture without written consent from him because I've heard he may sue otherwise. Brooke and Luke enjoyed using her as a jungle gym.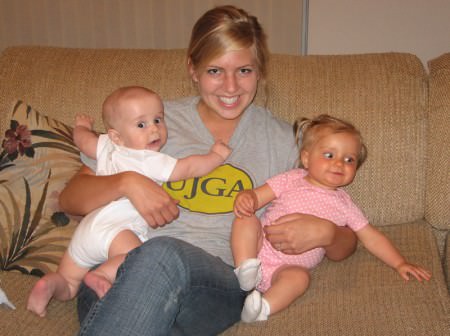 Here Brooke and Luke are smiling at the camera. This picture shows Luke's trademark smile—wide, open-mouthed, and toothless. It also shows Brooke's pursed-lip grin.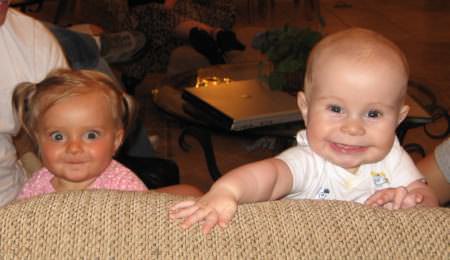 Grabbing at Luke's head accessory.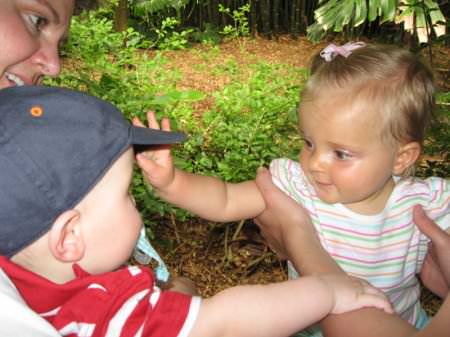 Come back soon and you may actually see pictures that include me and Dallas!