Here are pictures from our day at Animal Kingdom.
We're on an animal safari.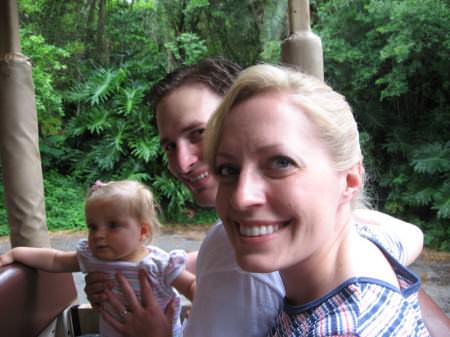 Dallas took Brooke to the petting zoo after I had left for the day.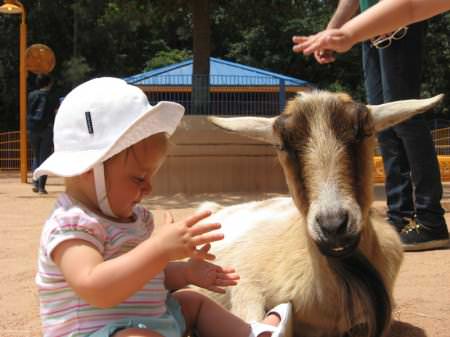 Had I known this was taking place, I would have disinfected Brooke the moment I saw her again. Instead, I didn't see these pictures until after Brooke had used her cute little germy hand to shove Cheerios into her mouth. *cringe*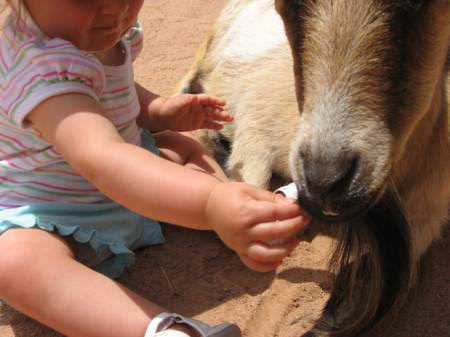 Can you spy Ben, Sarah, Laurie, and Clint?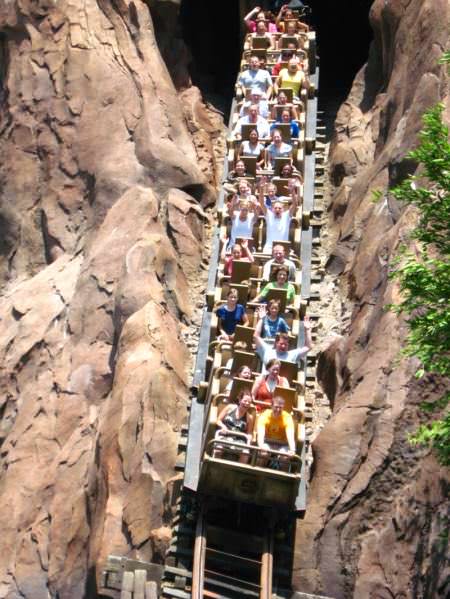 How about Dallas, Ben, Jacob, and Clint?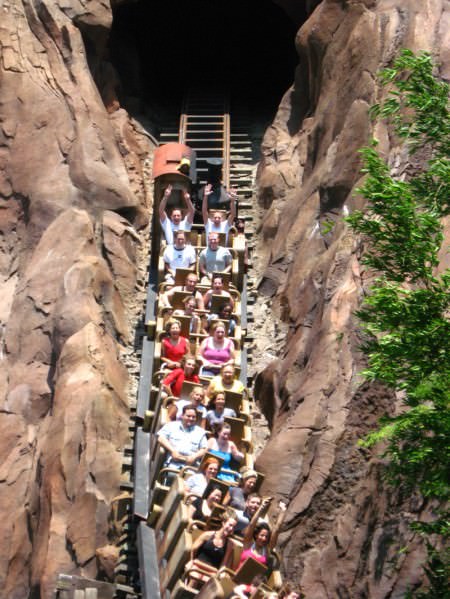 This is where we ate later that day. I asked my Dad to take this picture and to be sure to include a lot of the restaurant atmosphere. I didn't necessarily mean I wanted to see clear up to the ceiling fan, but there you have it. So even though you can't really see us, at least you can see all the beer signs on the wall.