We had to take a break from our log of Disney World adventures to bring you Brooke's birthday. Now we are back to reliving our week of fun.
We rented houses while we were in Florida. The house that my grandparents stayed in had a fun pool so we went swimming one day. (I'm using the term "we" loosely here. I didn't actually go swimming, but nearly everyone else did. Hey, someone had to be the photographer!)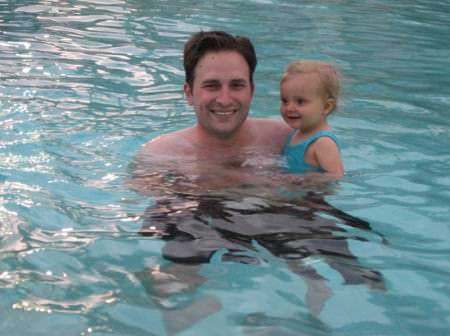 Brooke's first time swimming. She LOVED it!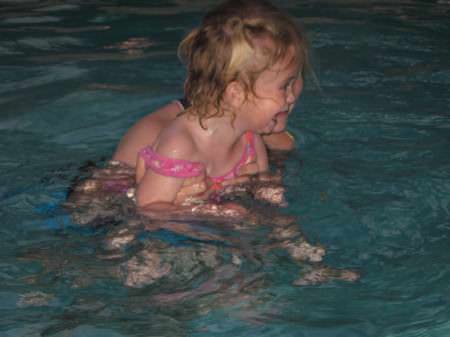 Looks like Emma LOVED the pool, too.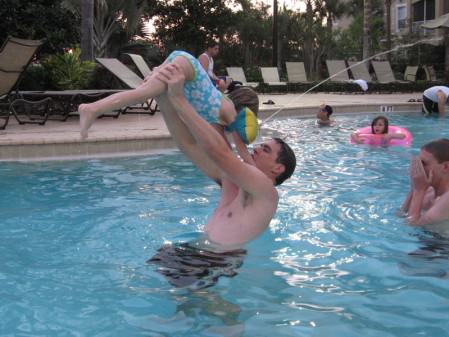 Natalie and Abe doing a crazy pool trick. Ben off to the side crying.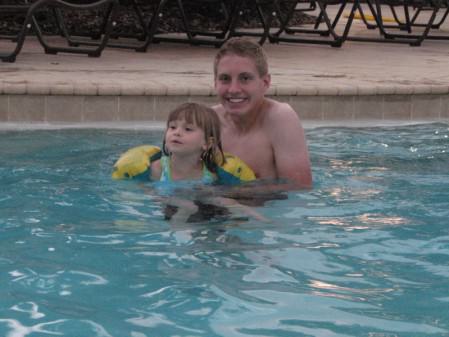 Oh good. Ben cheered up. I guess he just wanted to play with Natalie, too.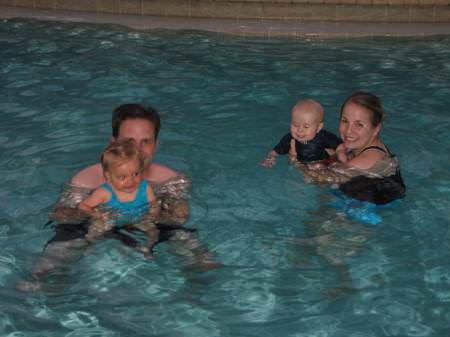 Brooke, Dallas, Luke, Laurie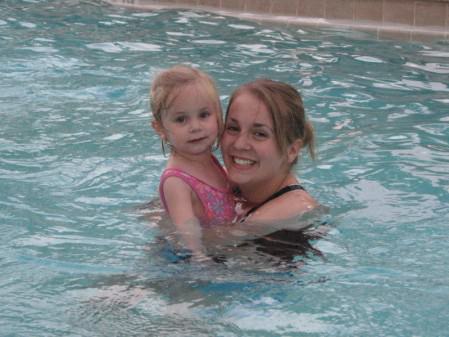 My sister-in-law, Laurie, and her daughter, Emma.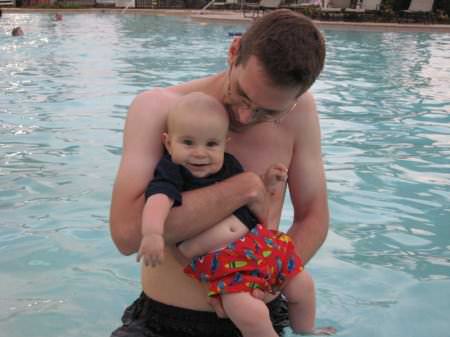 My brother, Jacob, and his son, Luke. Unfortunately, after swimming we couldn't convince Jacob to put a shirt on again for the rest of the day.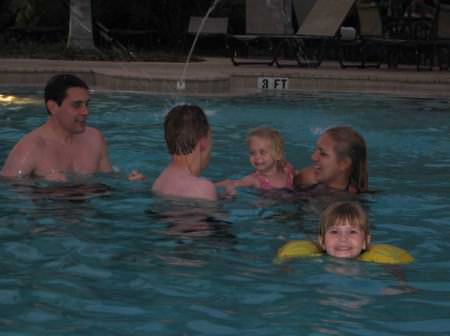 Natalie and Emma showing off cute smiles.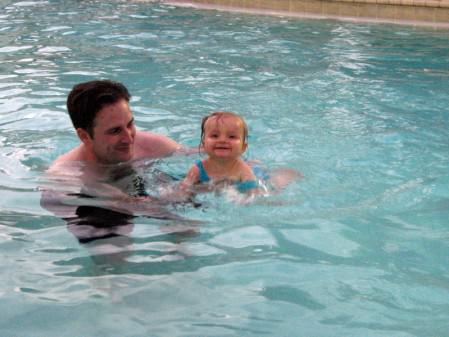 Did I mention Brooke LOVED swimming?