We just got back from Disneyland!  We had the best time…and now I'm having the worst time wanting to get back to real life.  Yesterday I actually forgot I needed to cook dinner.  Completely forgot.  I also spent an inordinate amount of time trying to convince myself that clean underwear is totally overrated and that I could put off doing laundry for another day.  In an effort to further procrastinate my reentry into reality, I will ignore the items that still need unpacking and putting away and will instead look through all the pictures we took and relive each day.  Here we go!
The kids are all settled in their spots ready for our drive: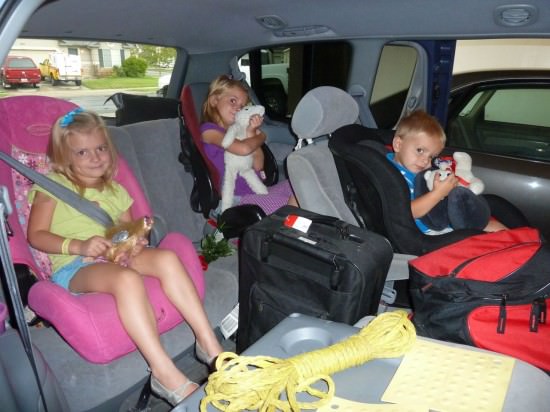 We made it to Grandma Golden's house in Las Vegas that afternoon.  The girls got right to work discovering all of Grandma's fun toys: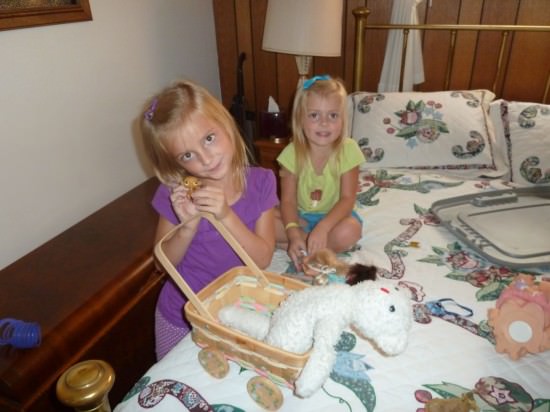 We love Grandma Golden!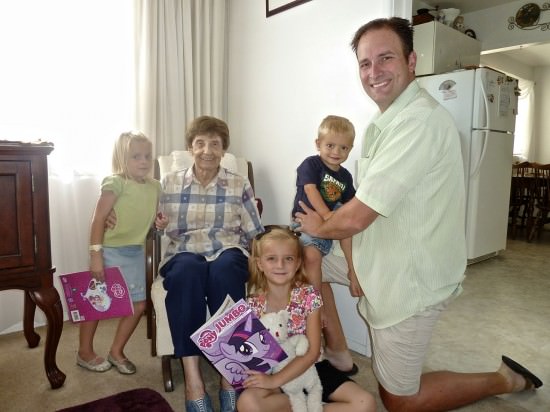 After spending the night at Grandma's, we decided to take the kids to the Strip to see the lions at MGM and the water show at the Bellagio.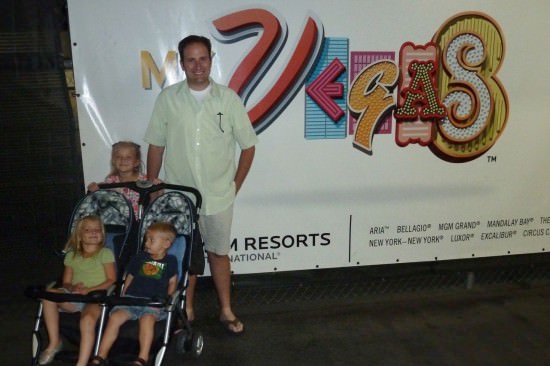 Did you know the lions are no longer at MGM?  We didn't.  Grrr.
Also, did you know the fountain show doesn't run in the morning?  We didn't.  Grrr.
The one saving grace was the M&M store: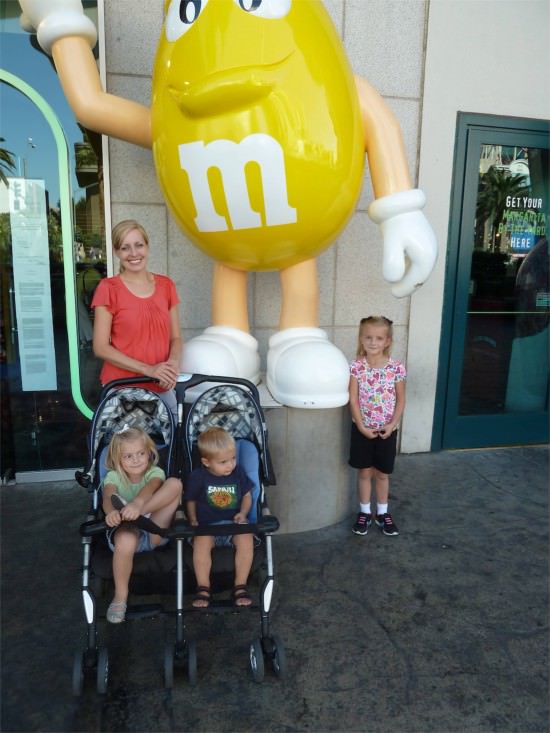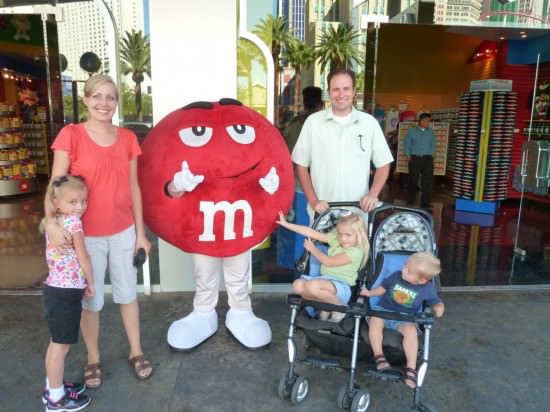 We got to see the free 3-D M&M movie there: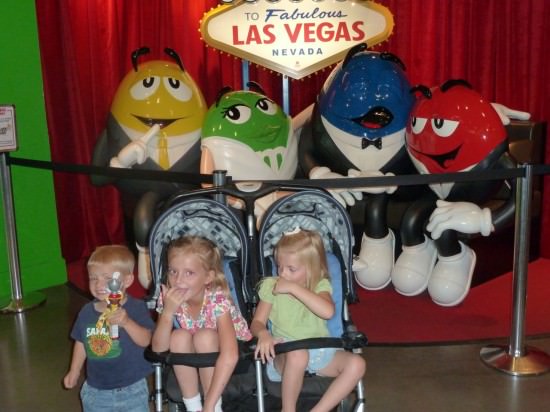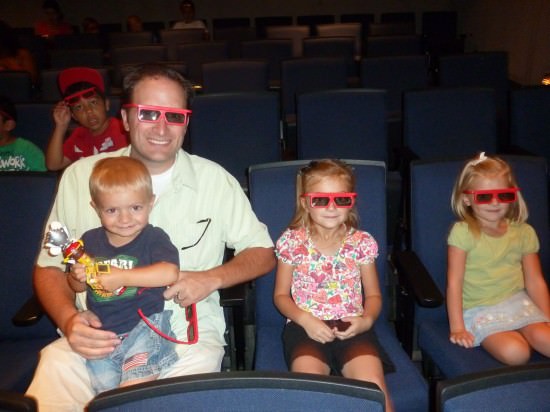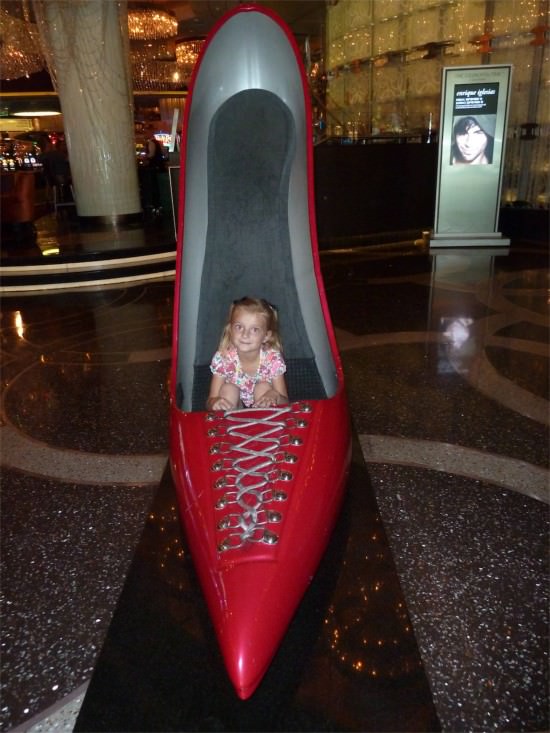 After our little Vegas detour, we headed straight to Anaheim.  We have been planning this trip for MONTHS.  My brother said he was going and invited my sister.  She invited me.  Then we decided to call it a family reunion to pressure my other two brothers and my parents to join us there.  It worked!  My parents even had the great idea of renting a house instead of a hotel so we could have a full kitchen and put the kids to bed at night and the adults would have a place to congregate and talk and play.  It was a beautiful thing.  Here's the house – Belle's Castle: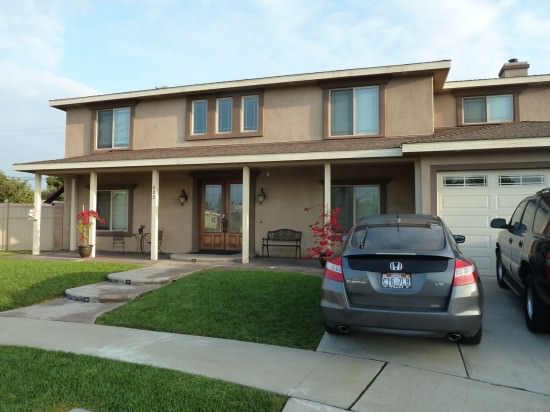 The house was perfect.  I think that picture is a little deceptive because it makes the house look kind of ordinary and not nearly as big and luxurious as it felt once you were inside it.
The girls got to sleep in the Peter Pan room: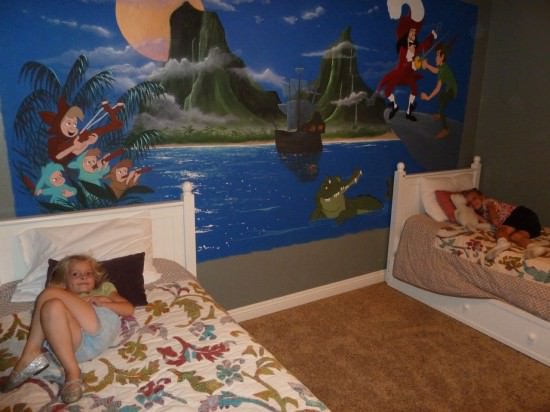 We got right to work trying out the pool and hot tub: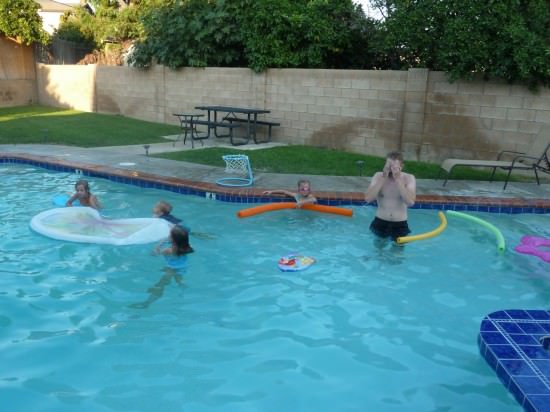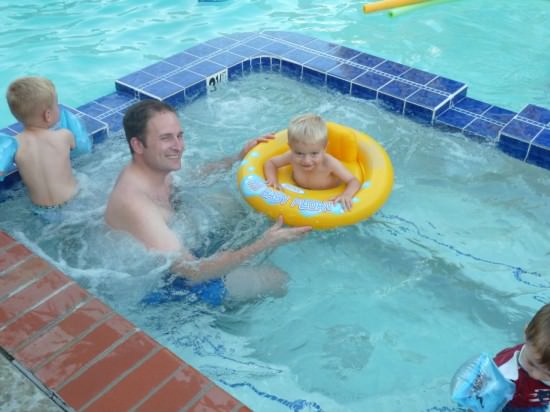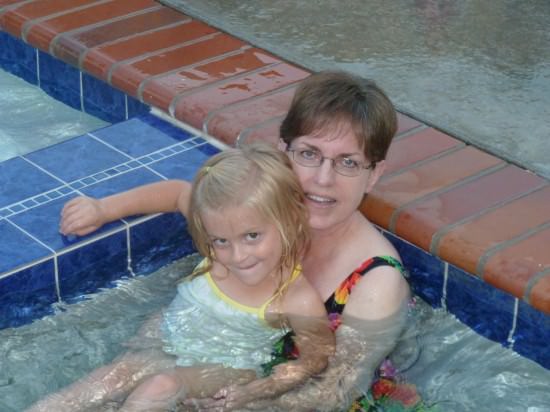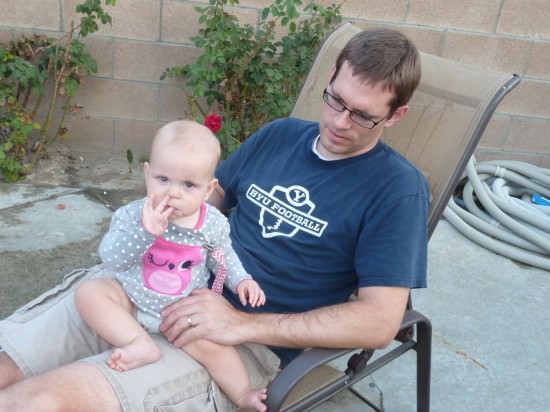 Then we put the kids to bed and relaxed a bit before our adventures the following day…