Several weeks ago Brooke rediscovered our sidewalk chalk and wanted to go outside to draw.  She has taken an interest in coloring lately, and I've loved seeing what she creates.
This was her first attempt at drawing faces: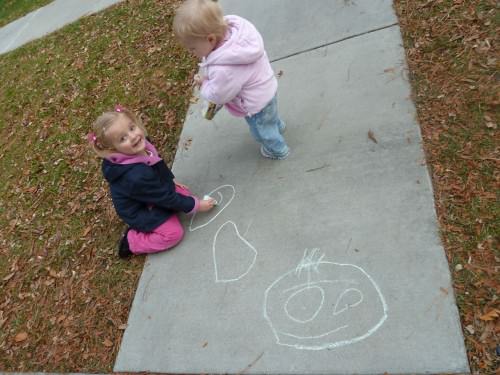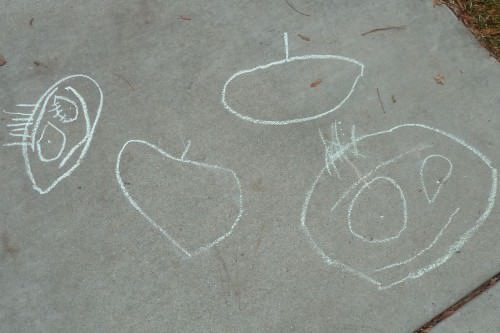 These are two boys and the circles between them are actually acorns according to the artist.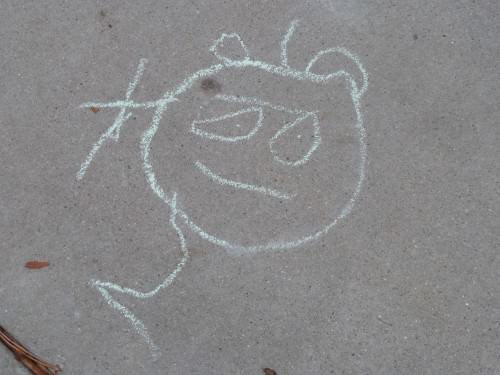 An alien.  Probably the cutest alien I've ever seen.