Legoland was up next on our vacation itinerary.  Before our trip my family designed four T-shirts for us to wear when we visited the theme parks. The Legoland shirt was awesome!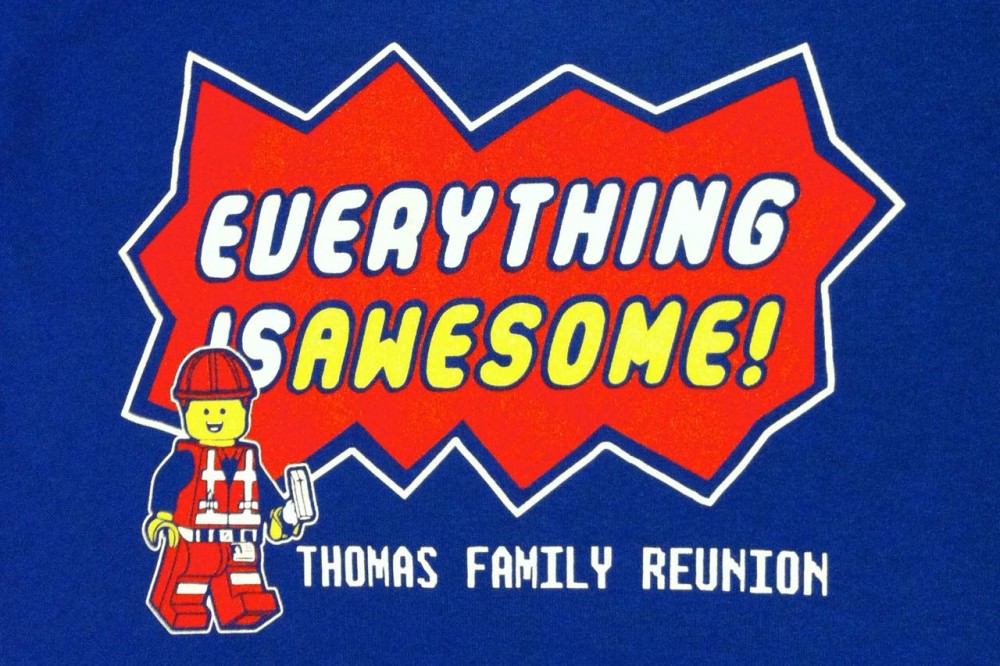 Of course we had to start our day off right with a picture at the house before leaving: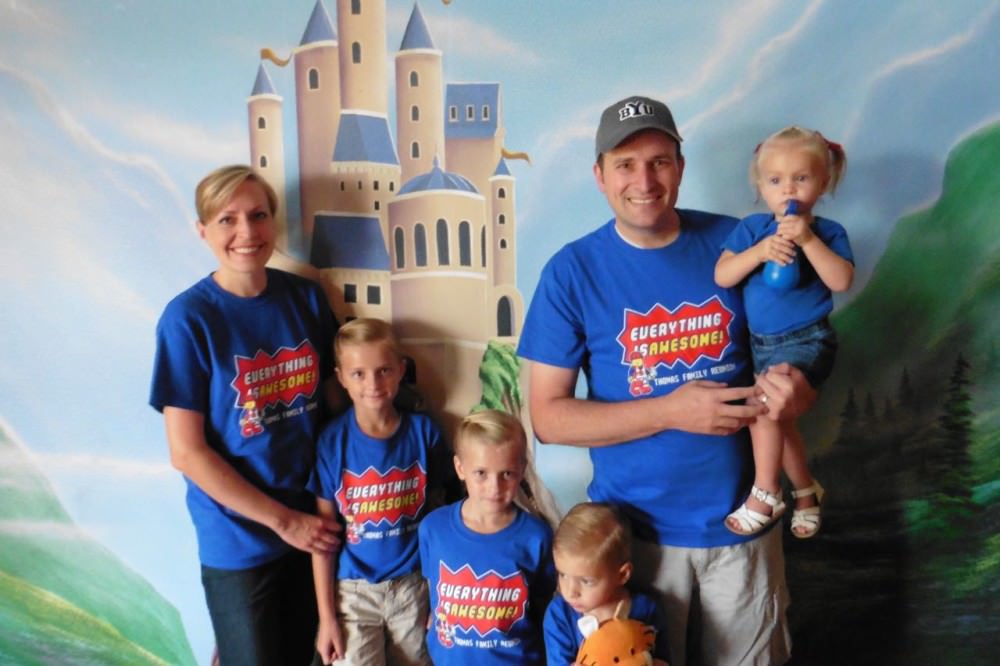 Then we took a quick pic with the whole crew outside of the park: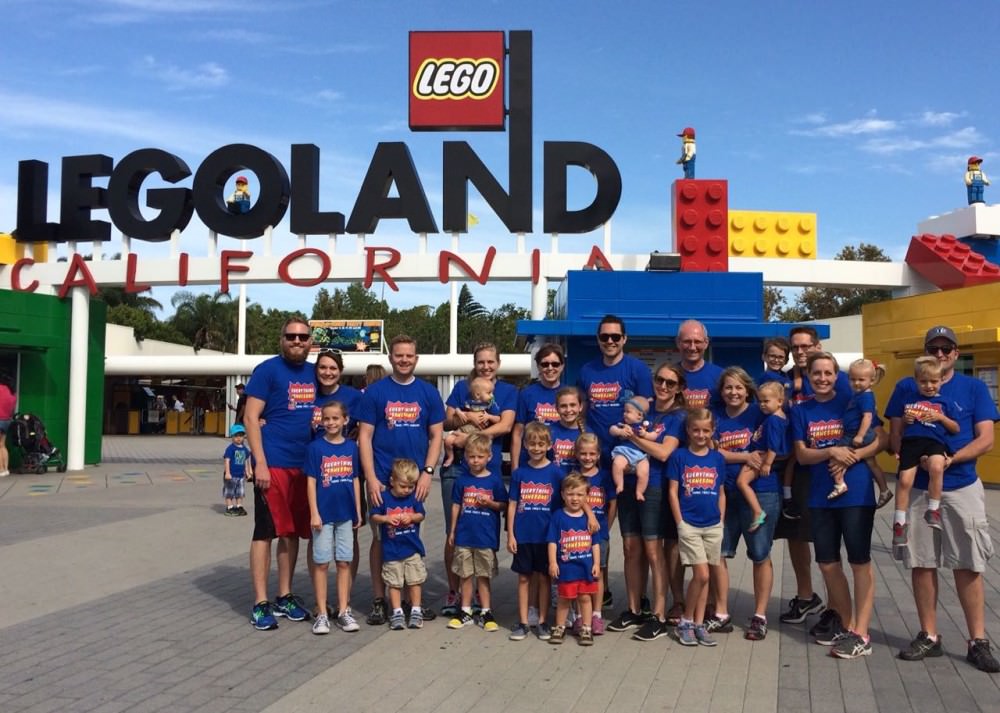 And just for good measure, another family picture: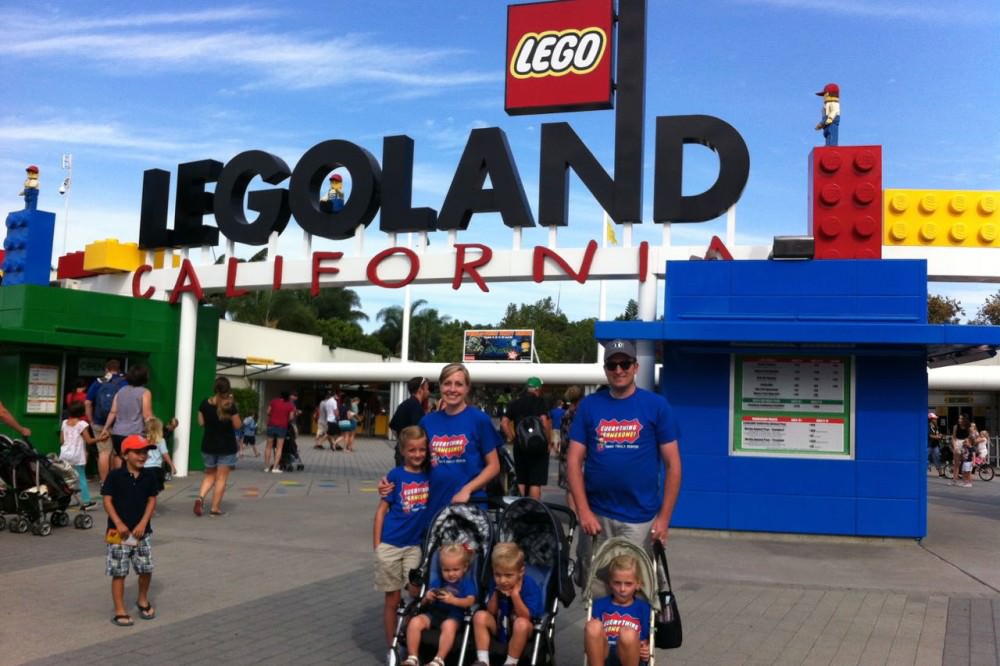 We saw lots of fun Lego creations: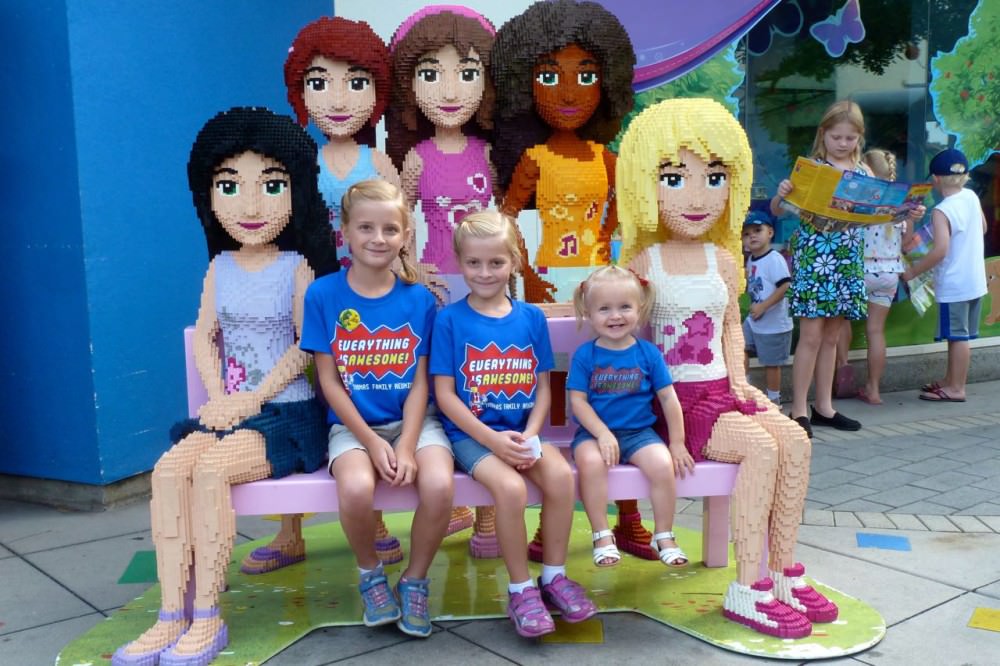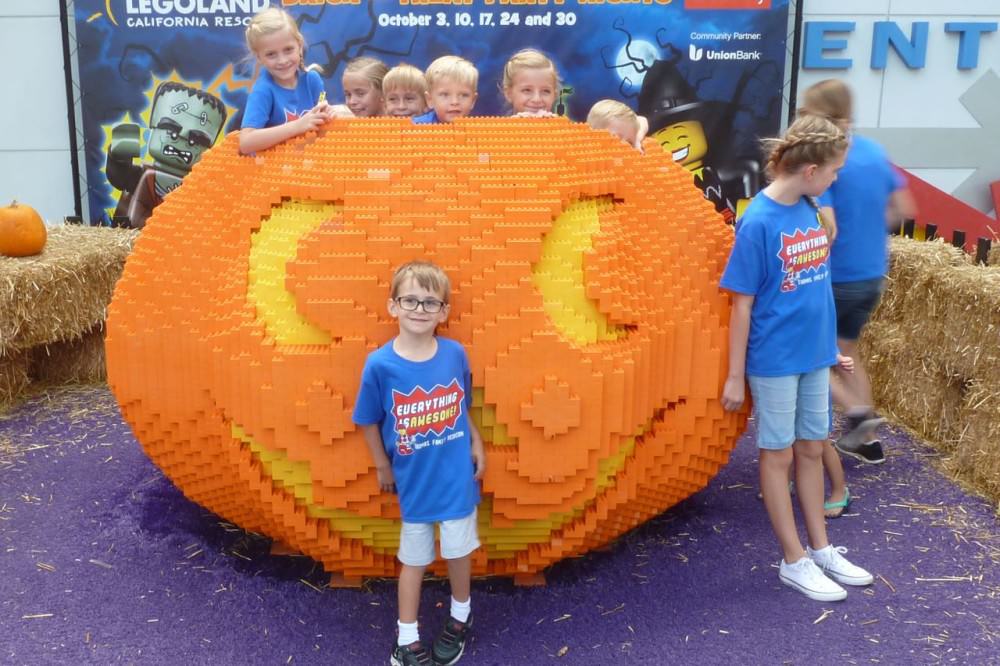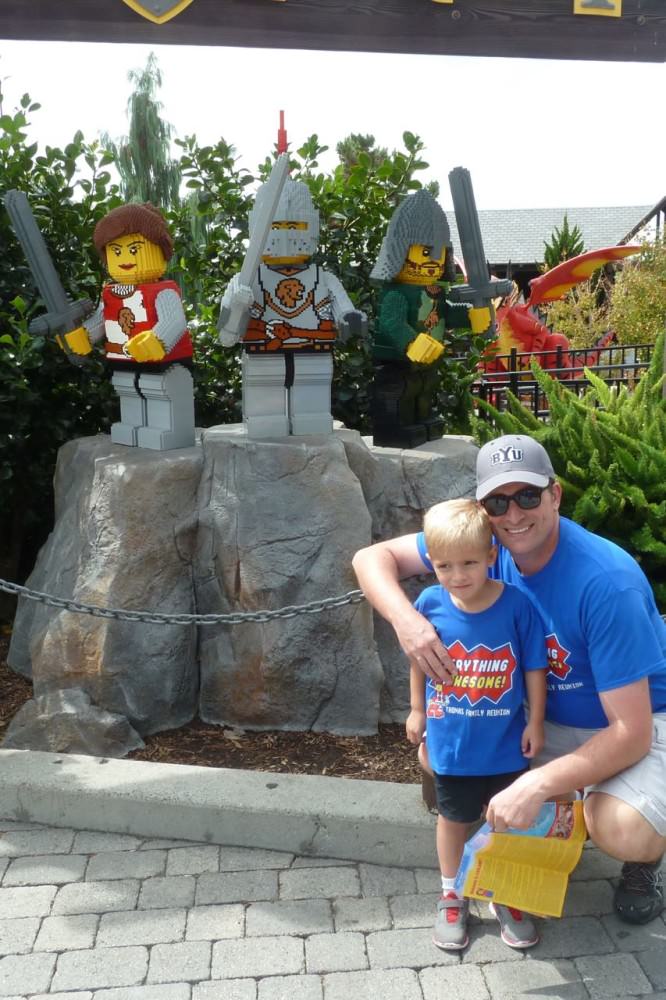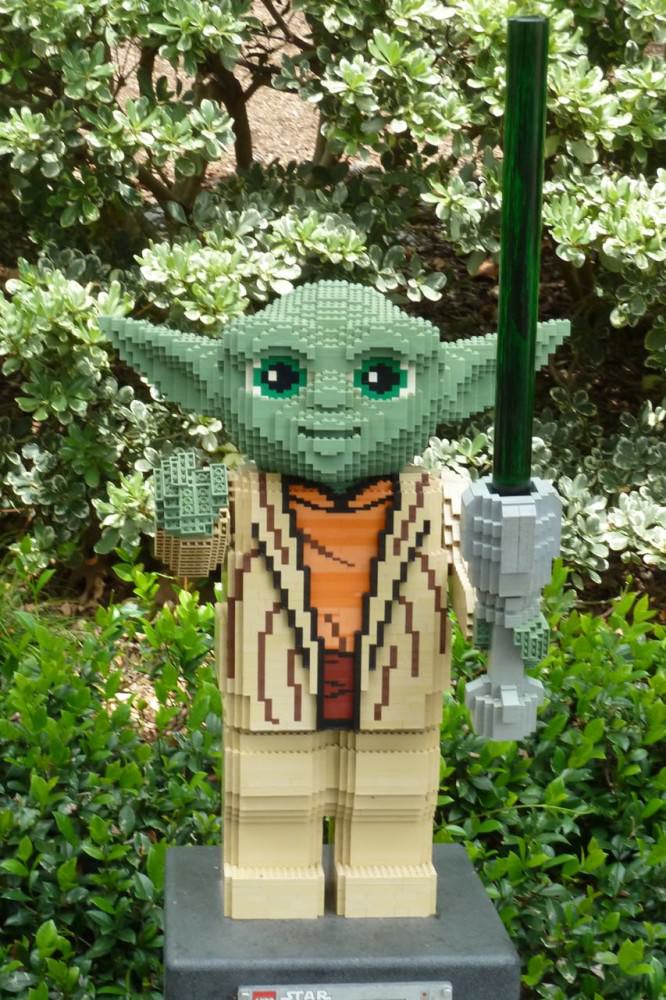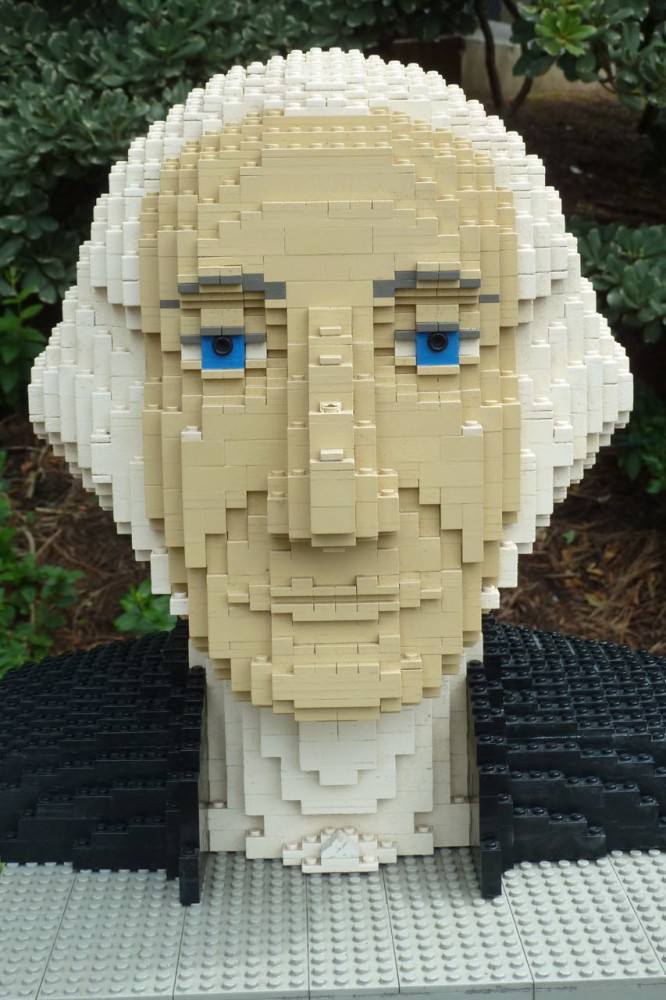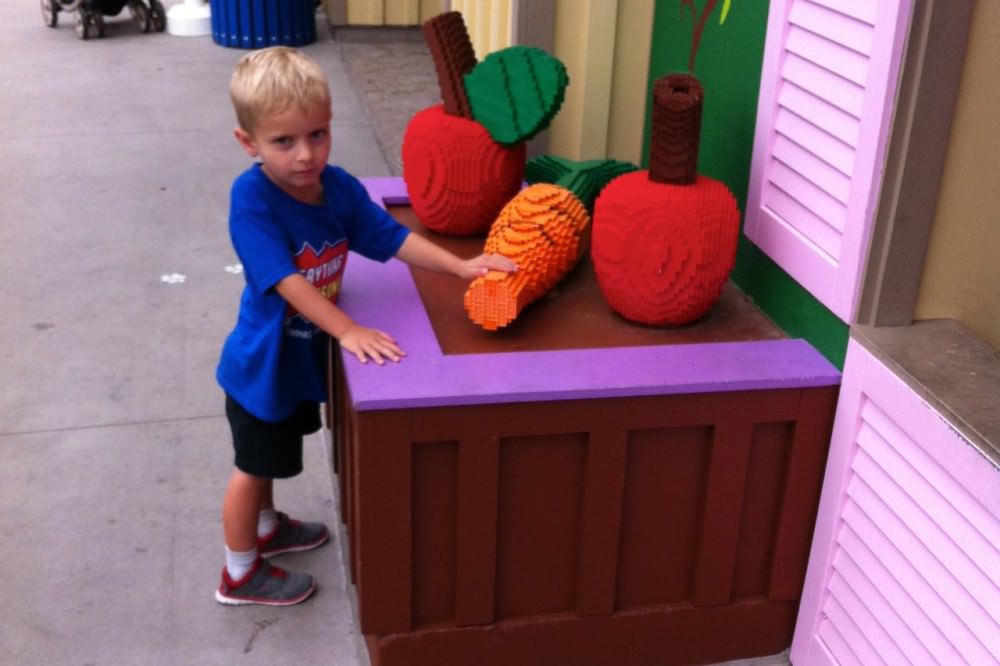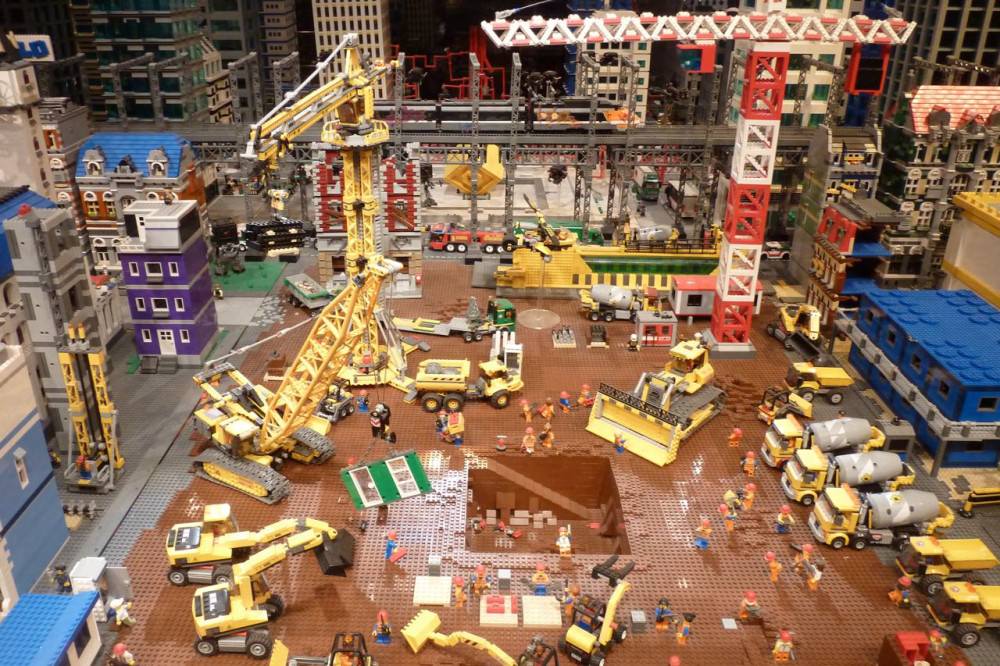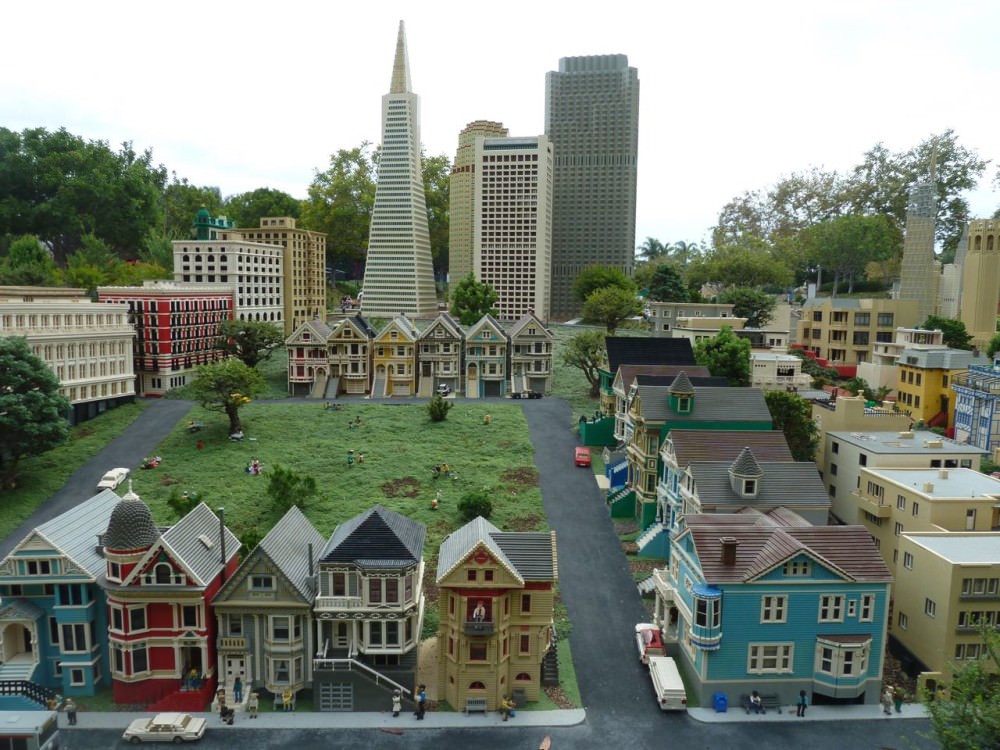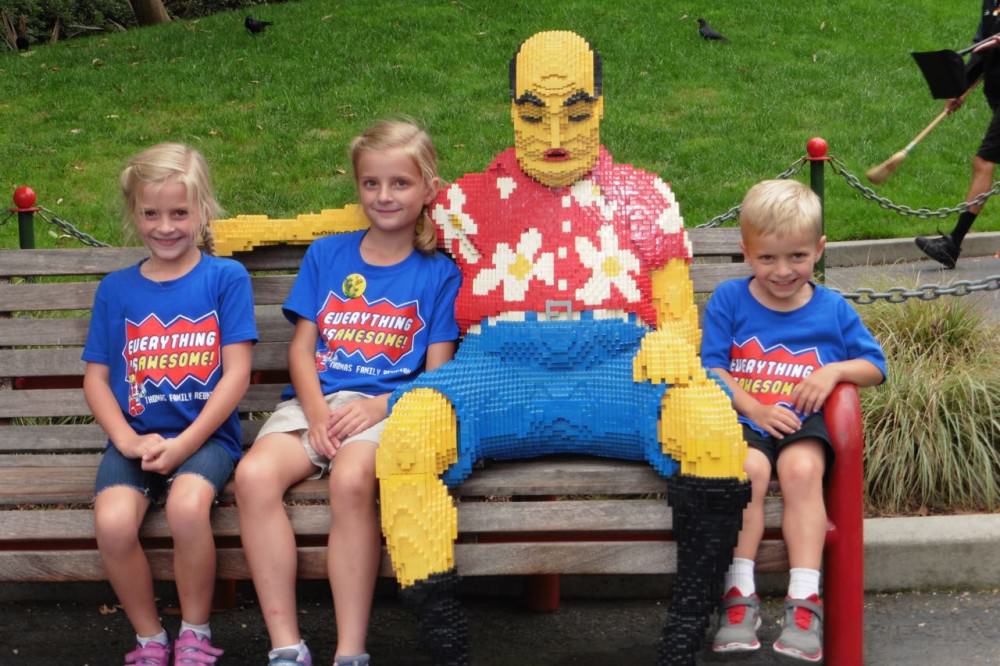 Madison went right up to this pizza chef and kissed him on the belly: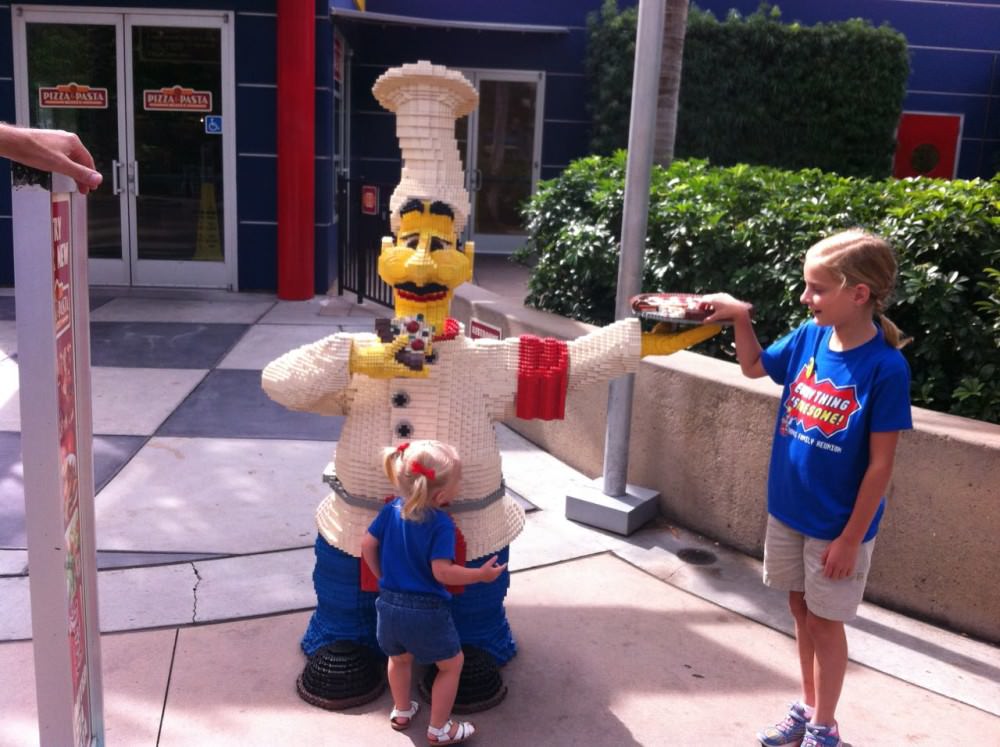 We rode lots of cool rides: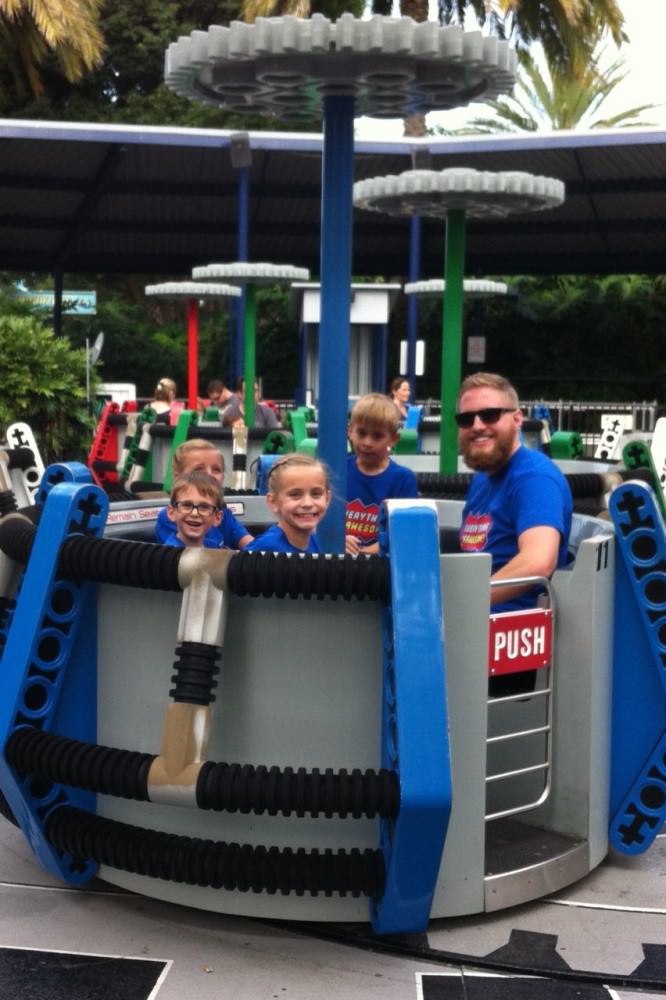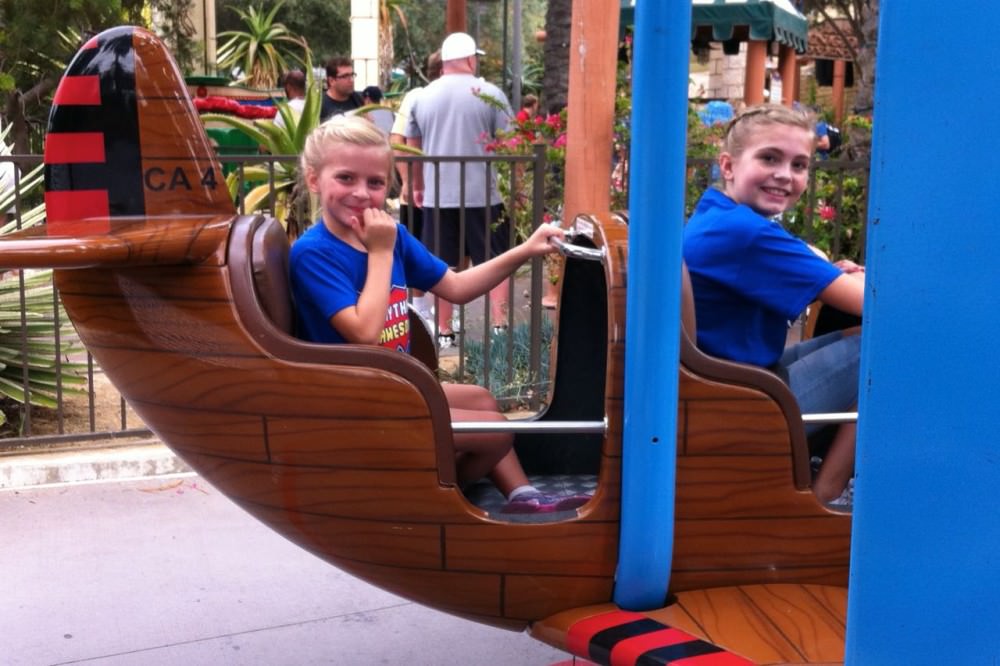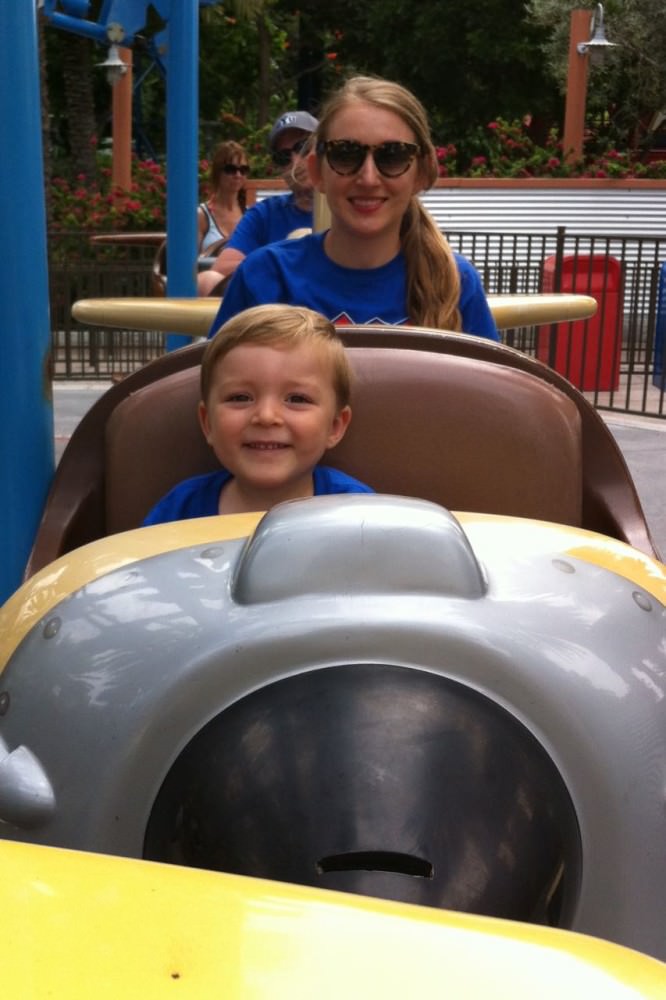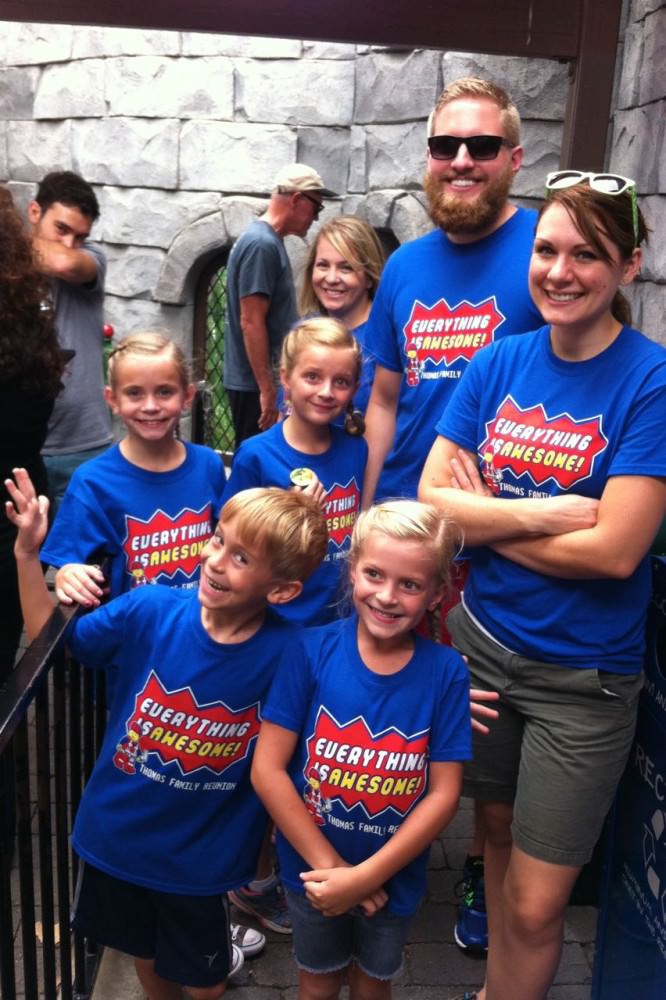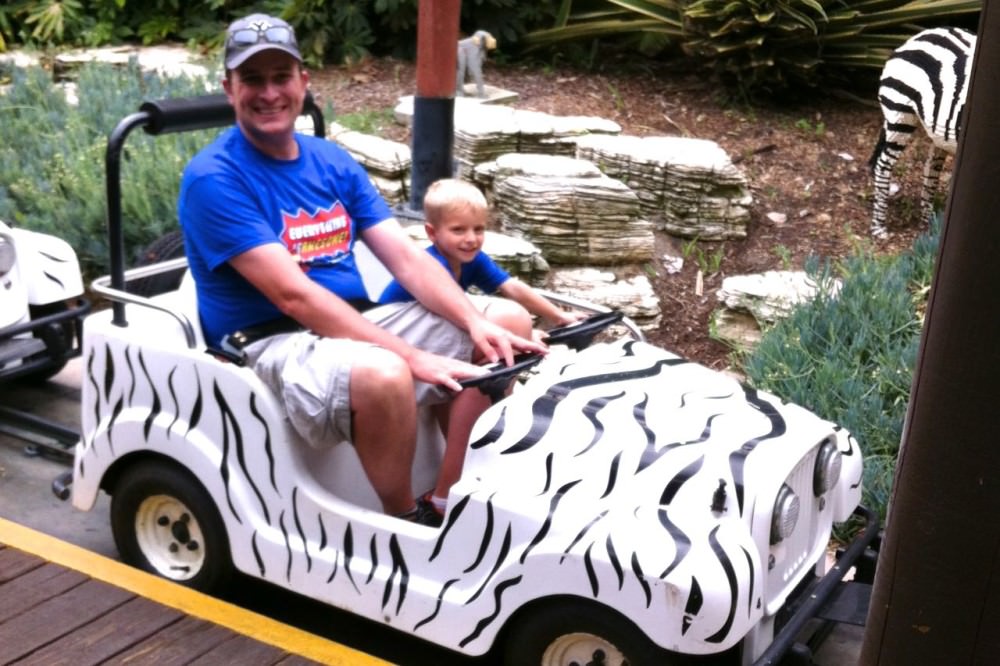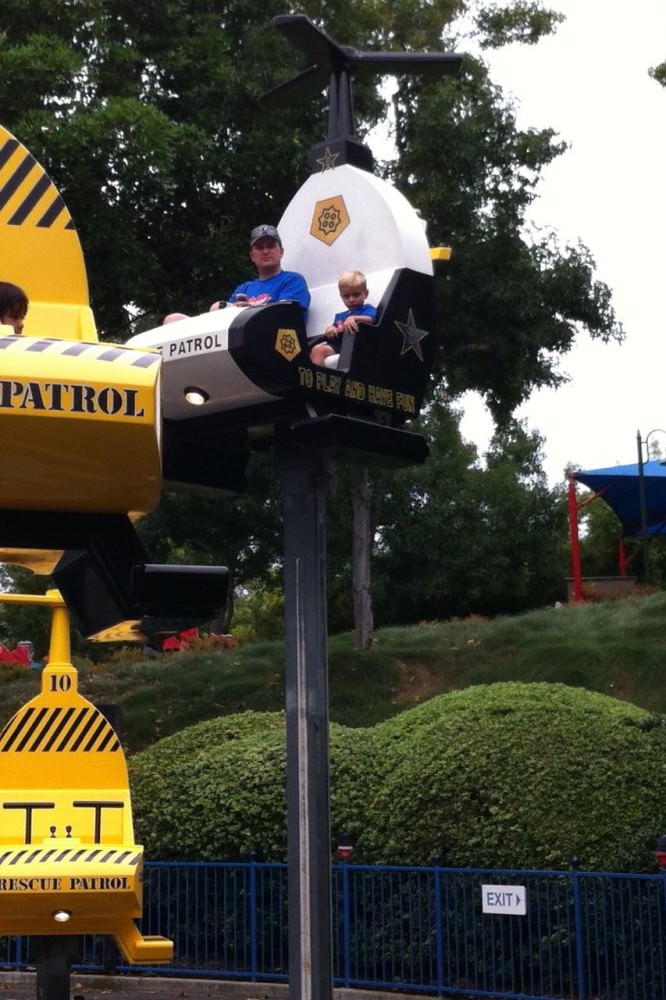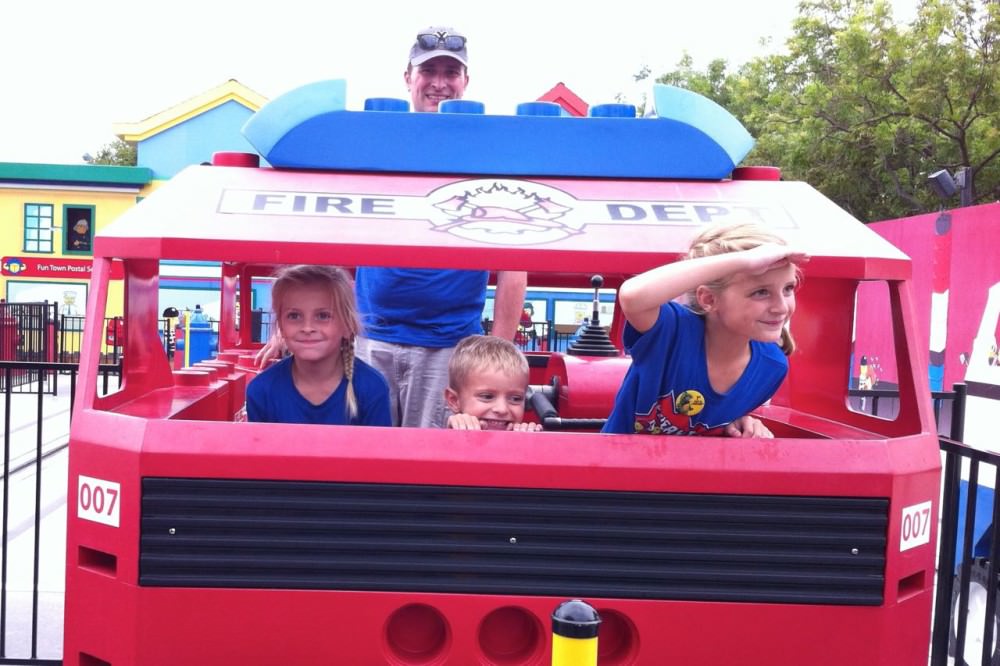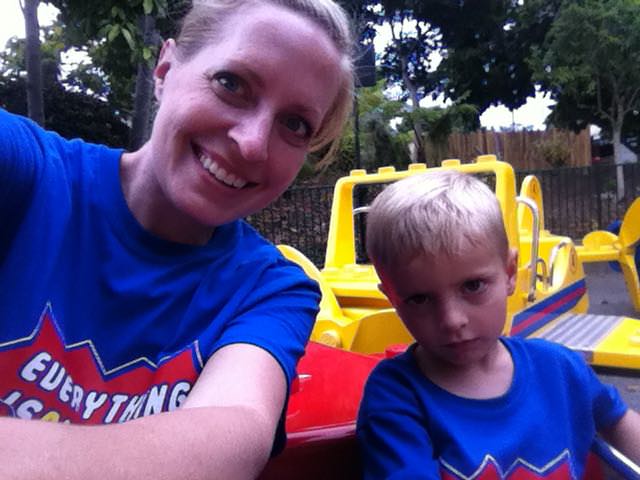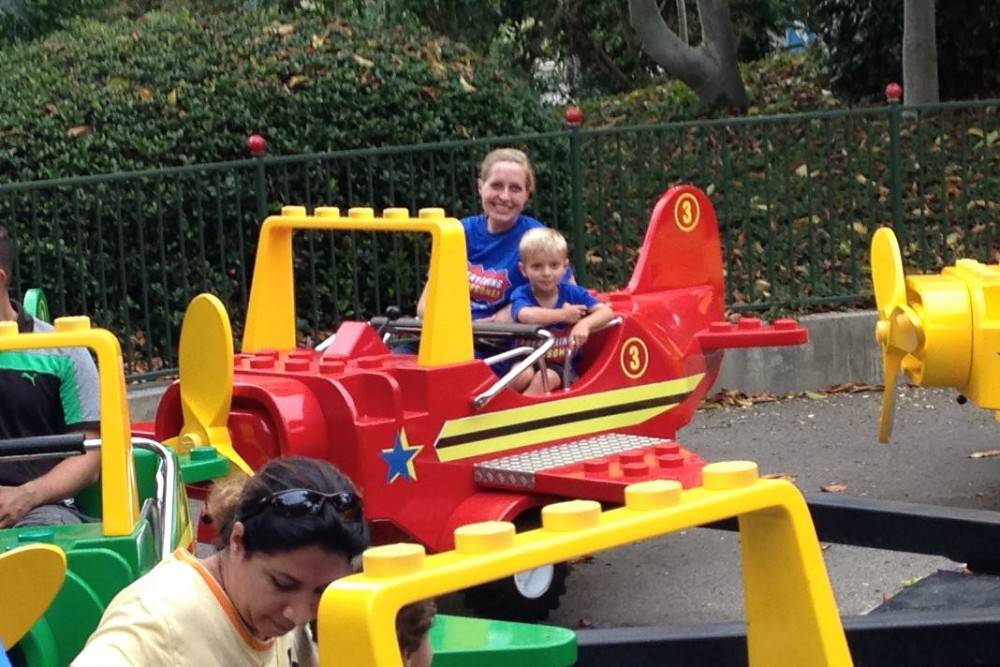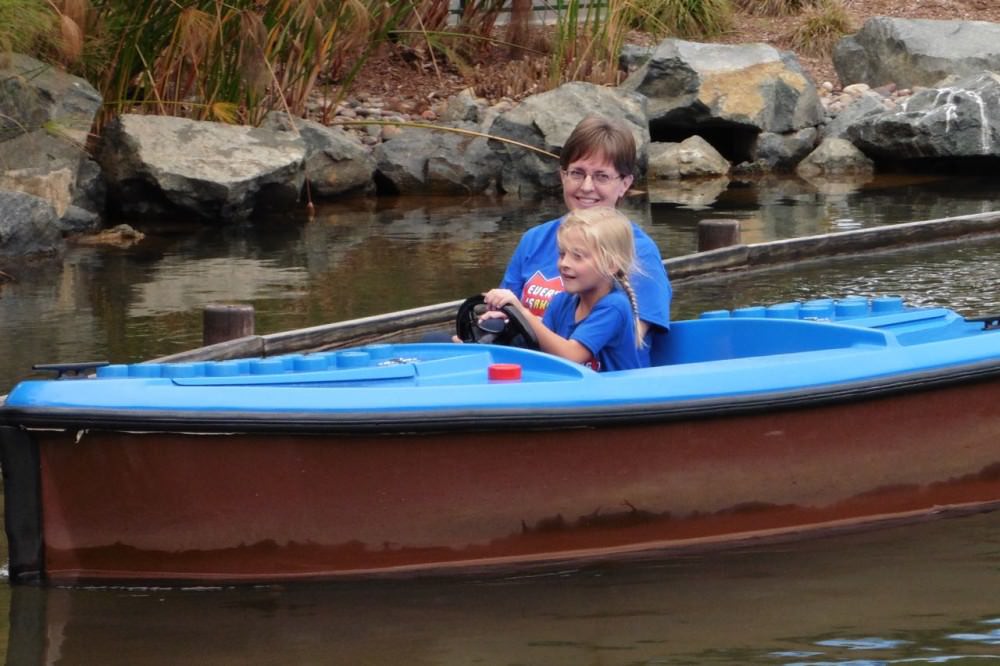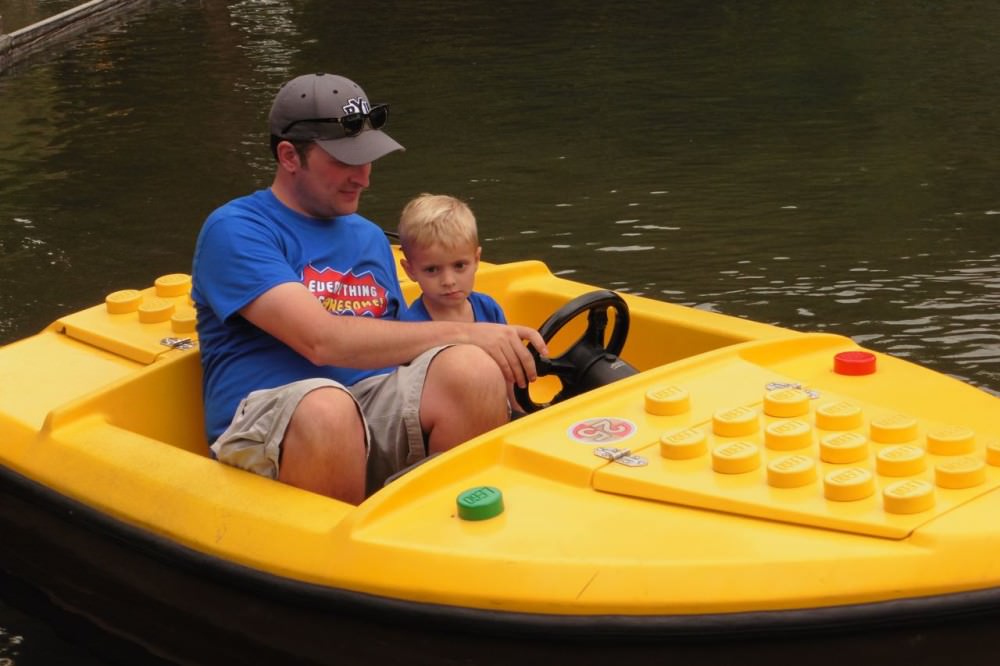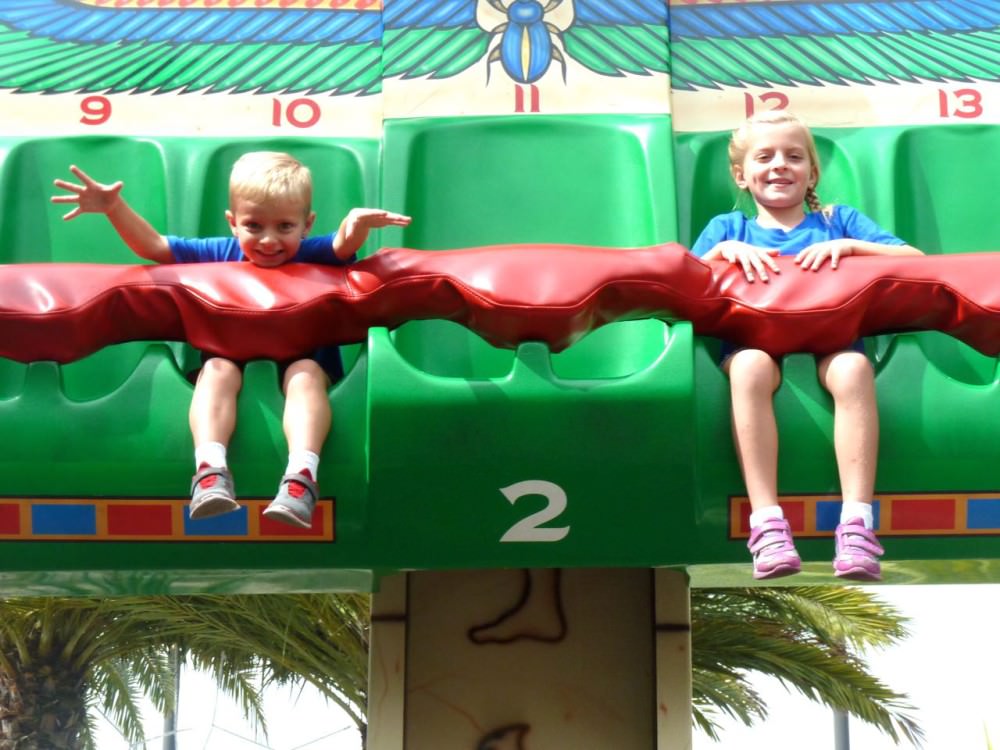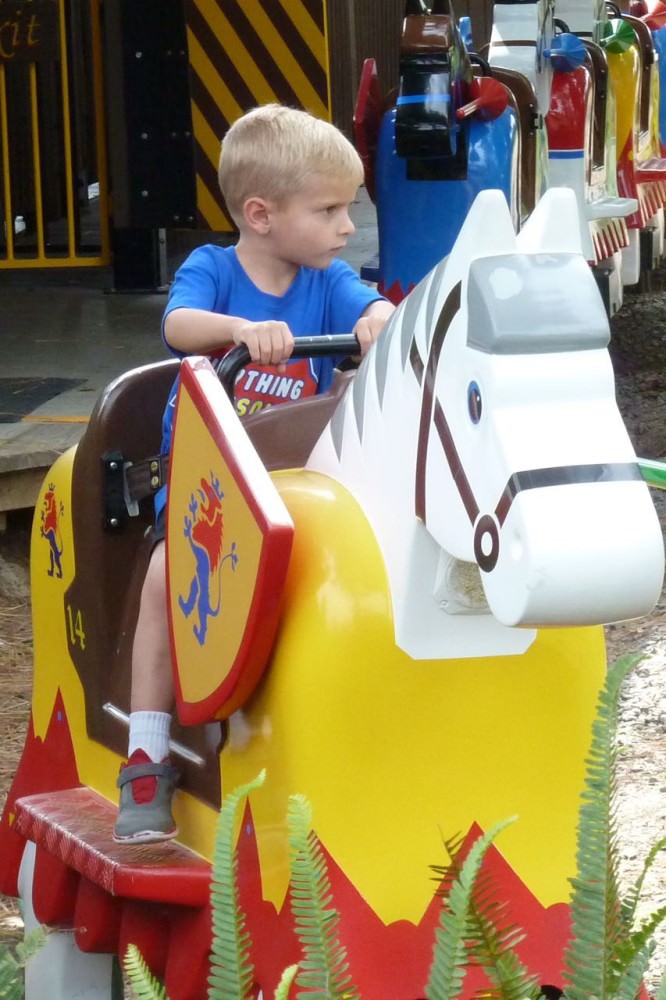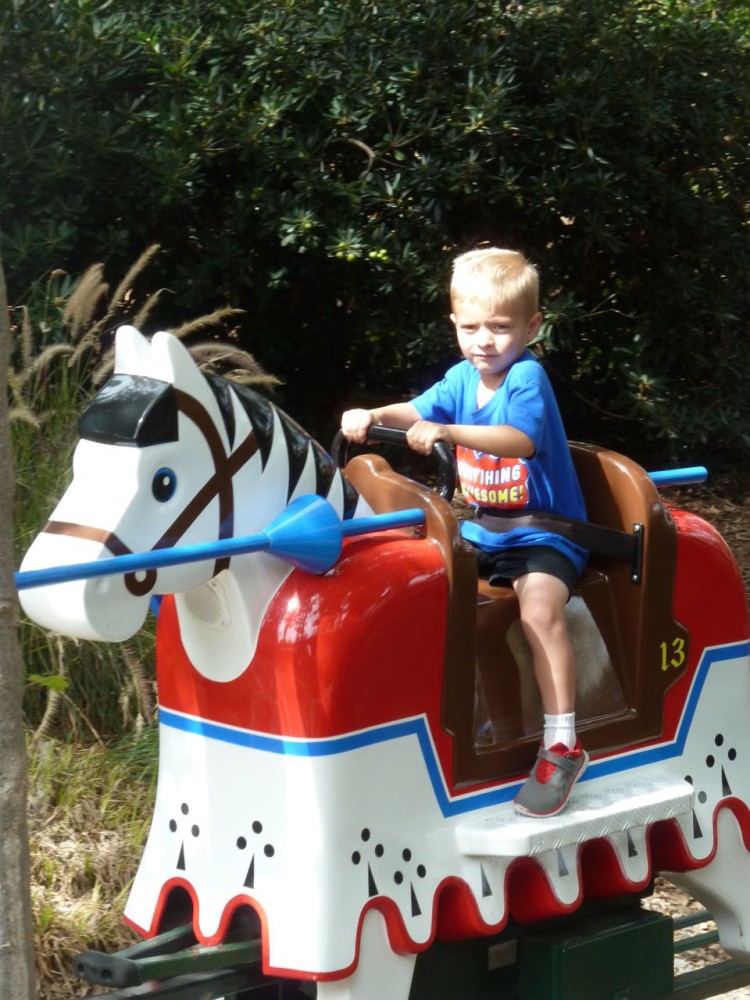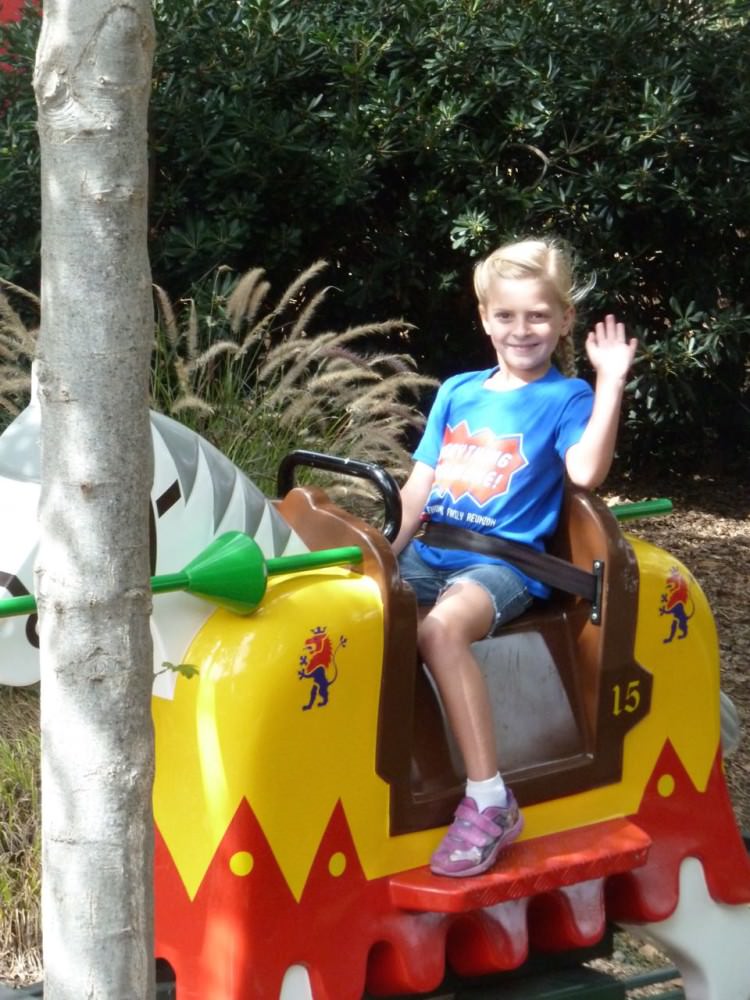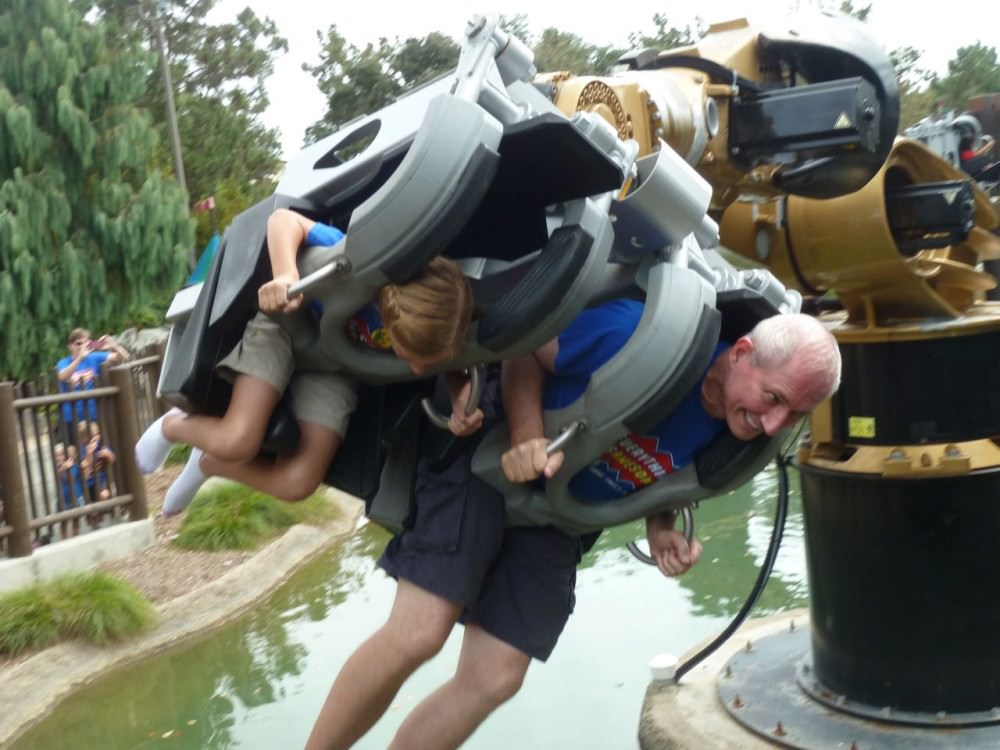 Brooke at the Fairy Tale Brook: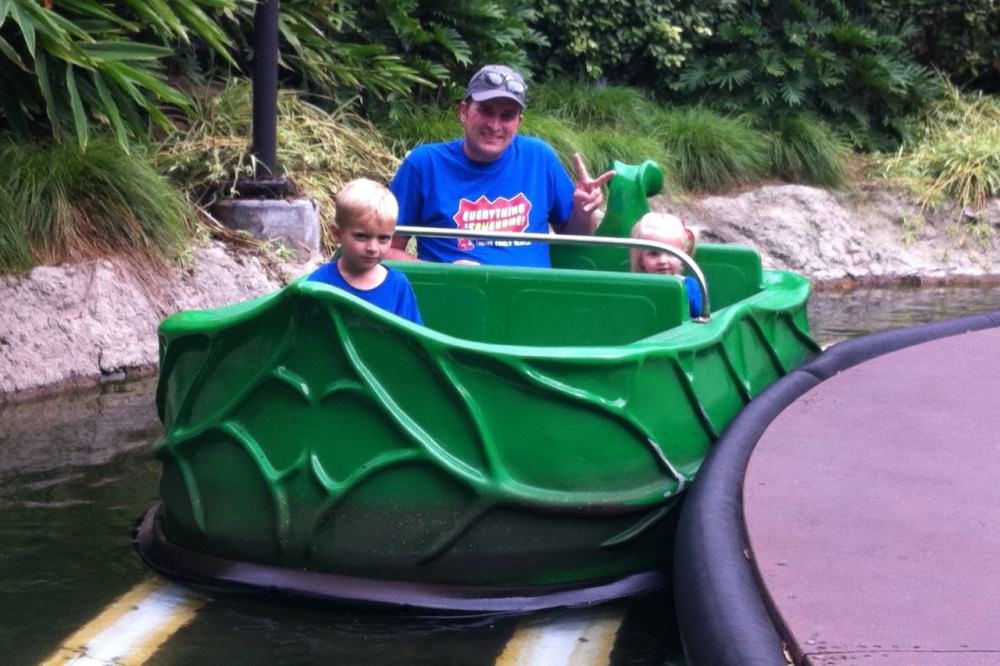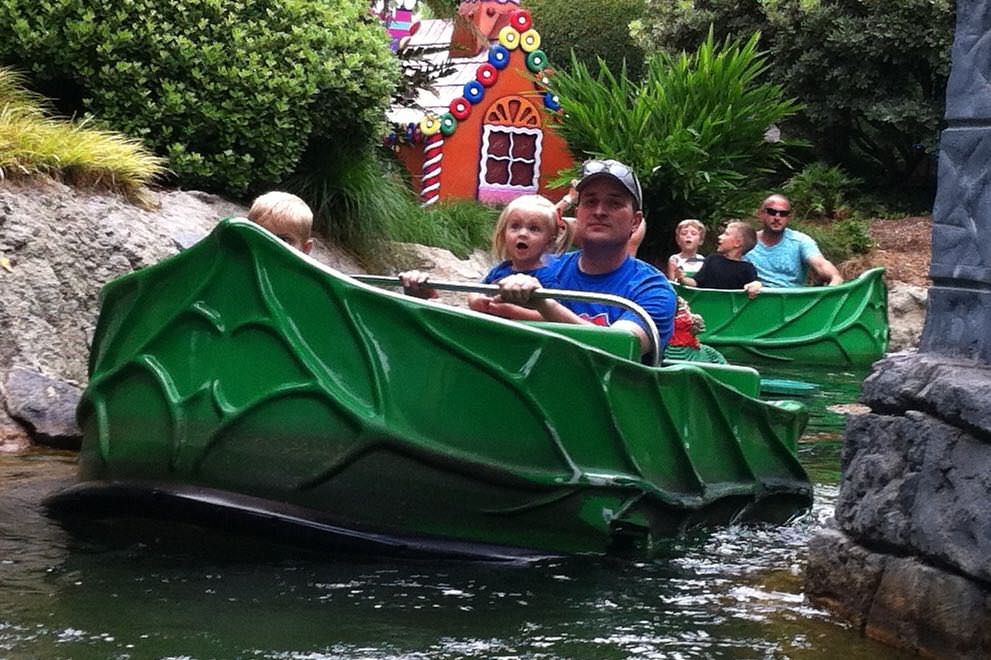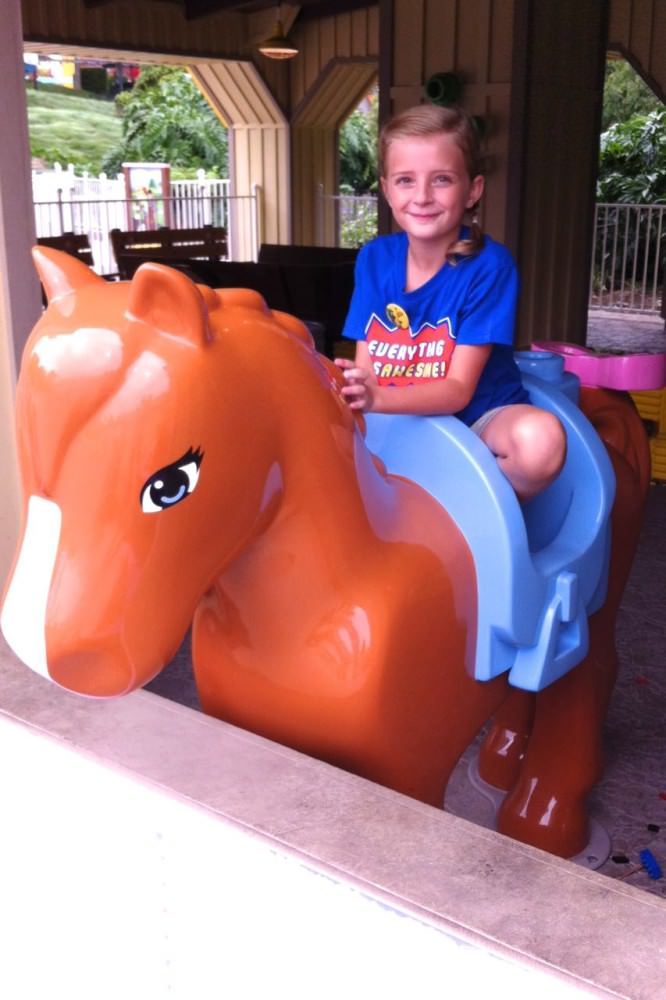 The kids loved driving their own cars all around the car area: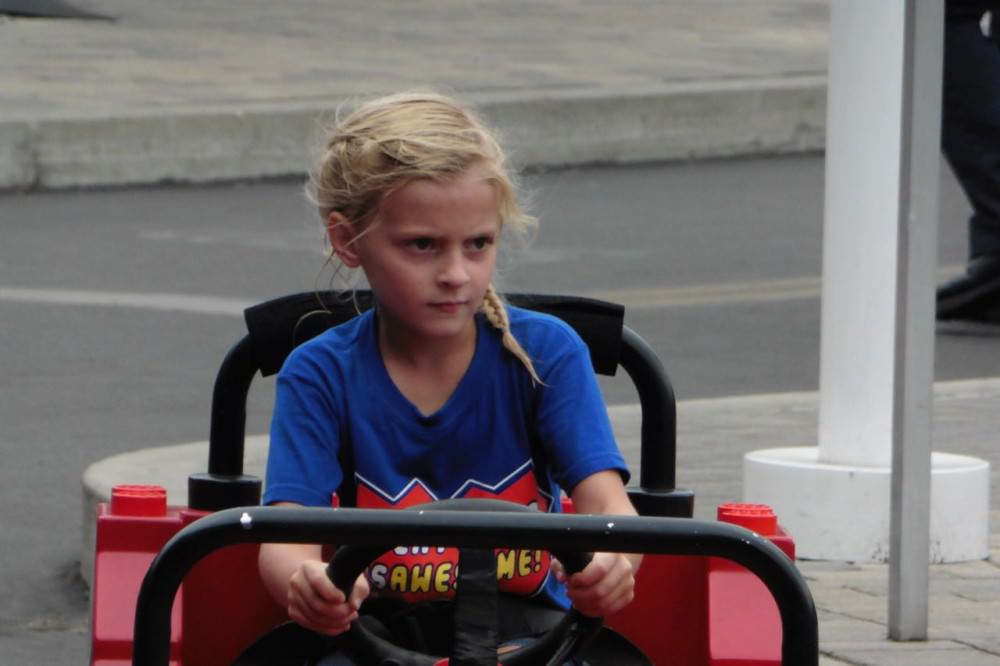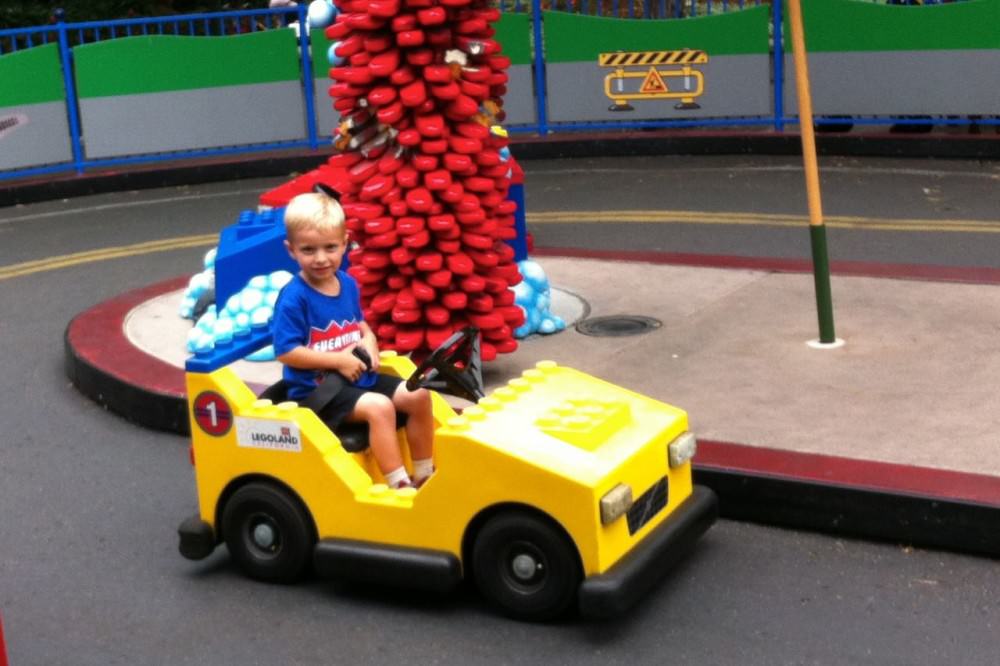 Nobody tell Madison that her car isn't moving: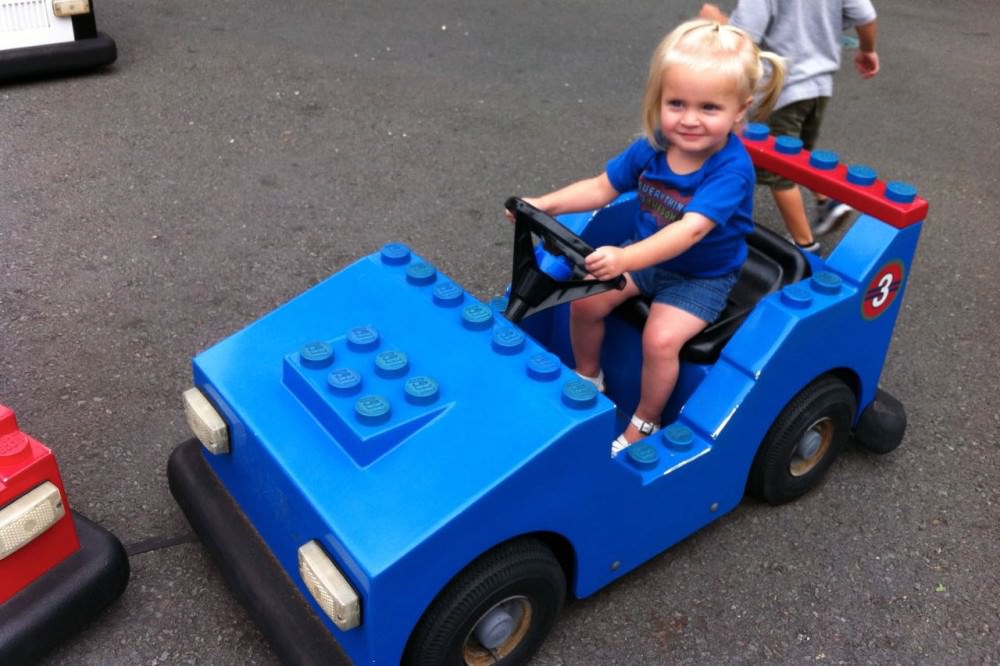 While I was watching Madison drive her car nowhere, this Lego cameraman…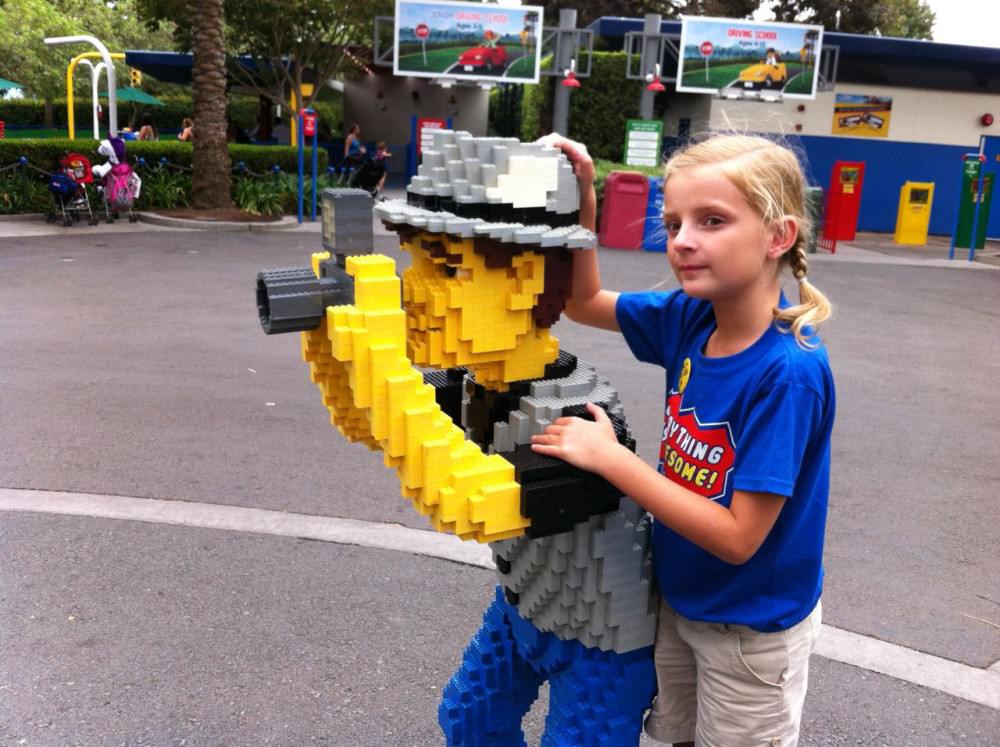 …was taking a picture of this Lego lady…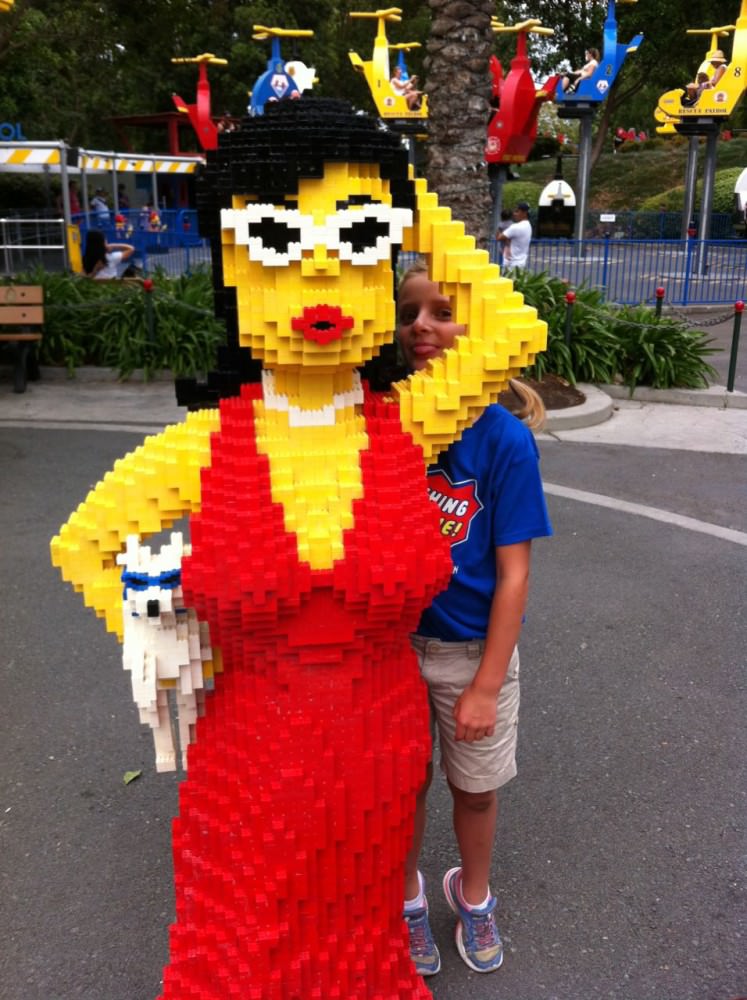 …and I can't tell you how many times I shrugged out of his way mumbling an apology for getting in his shot…only to realize I was talking to a pile of Legos.
Madison took a nap: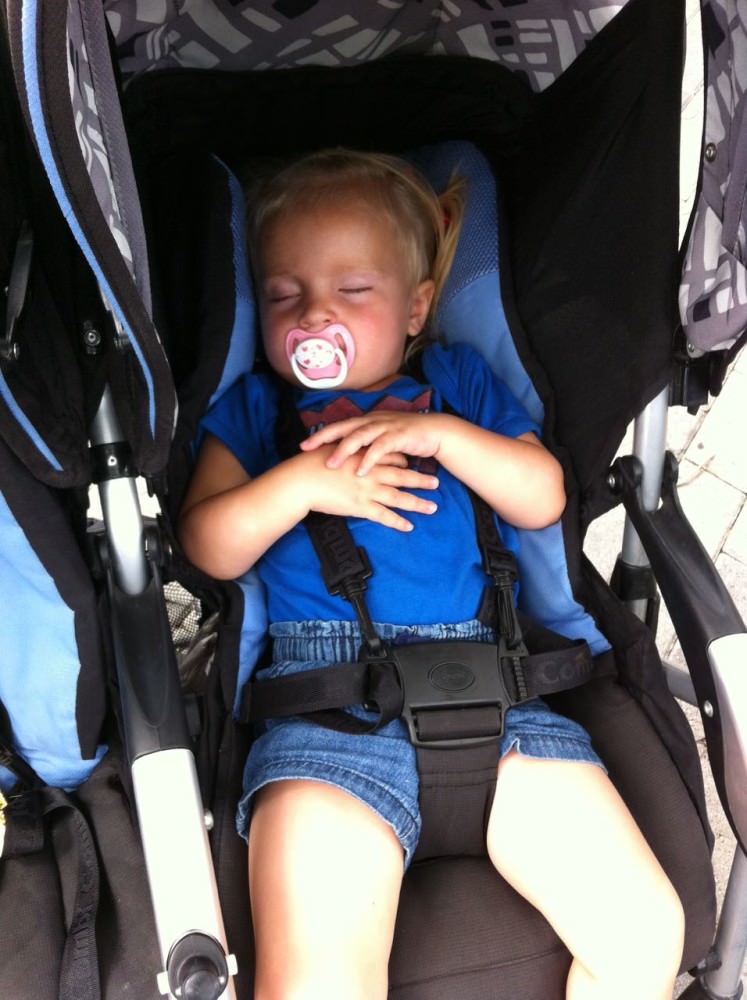 The kids made boats and raced them: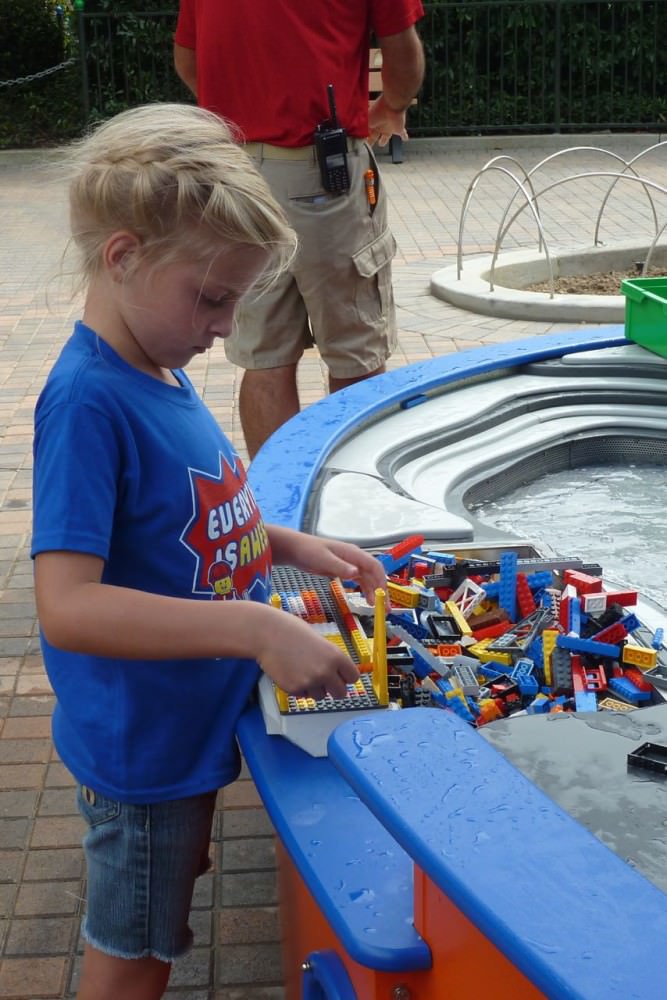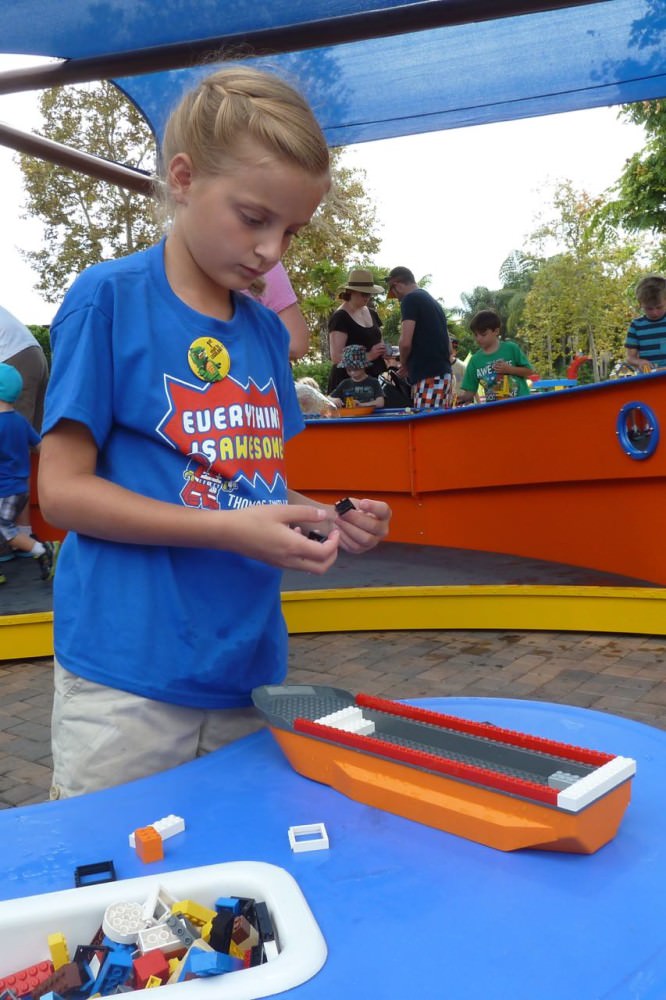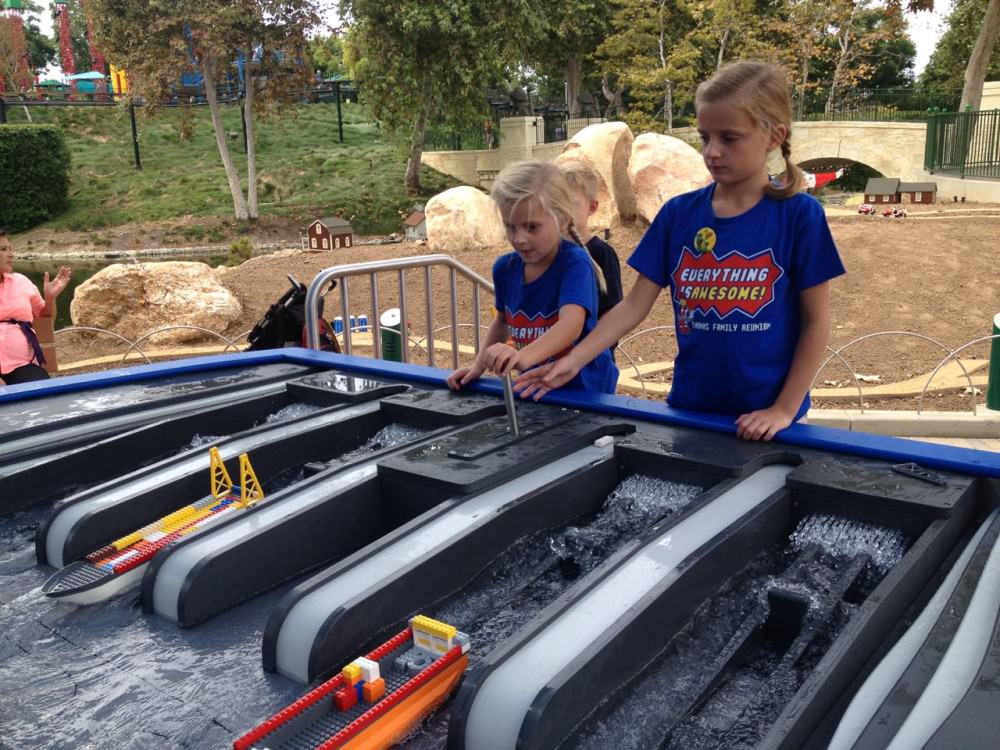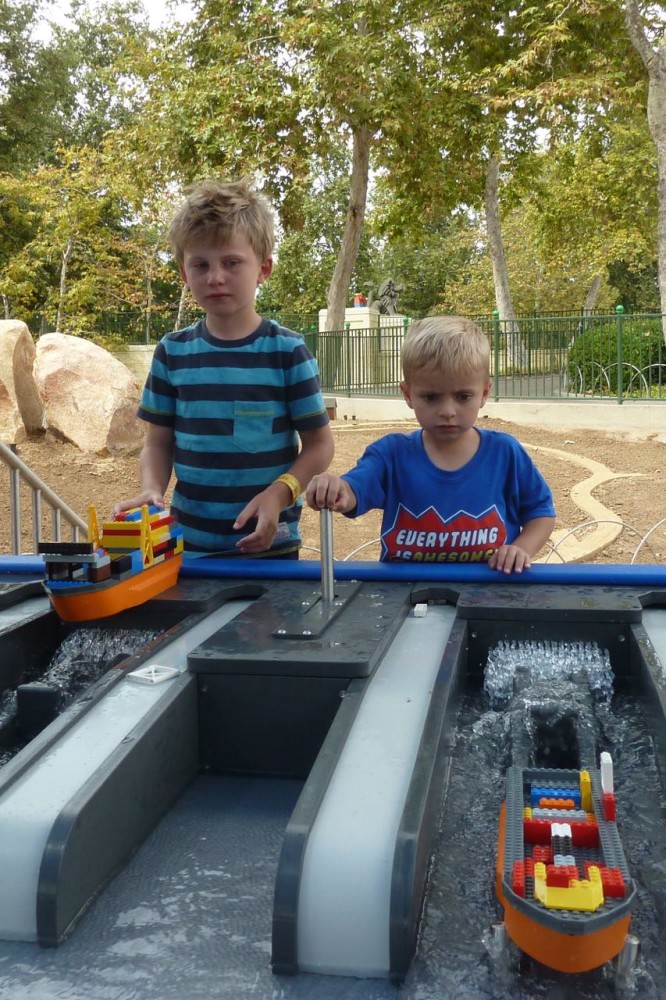 They also made cars to race: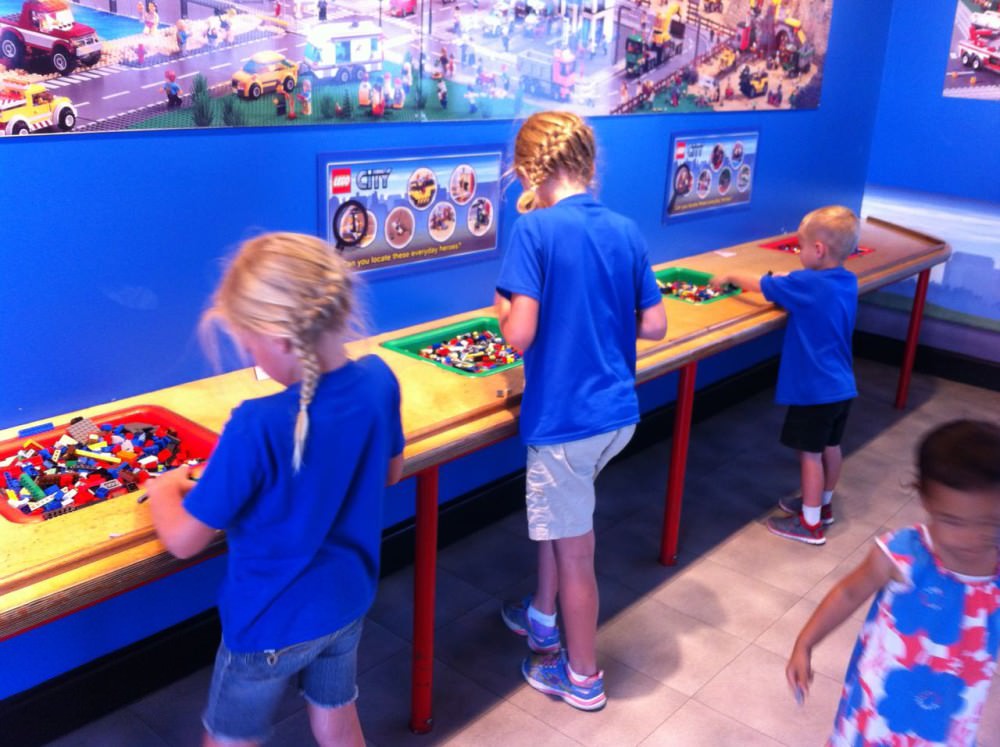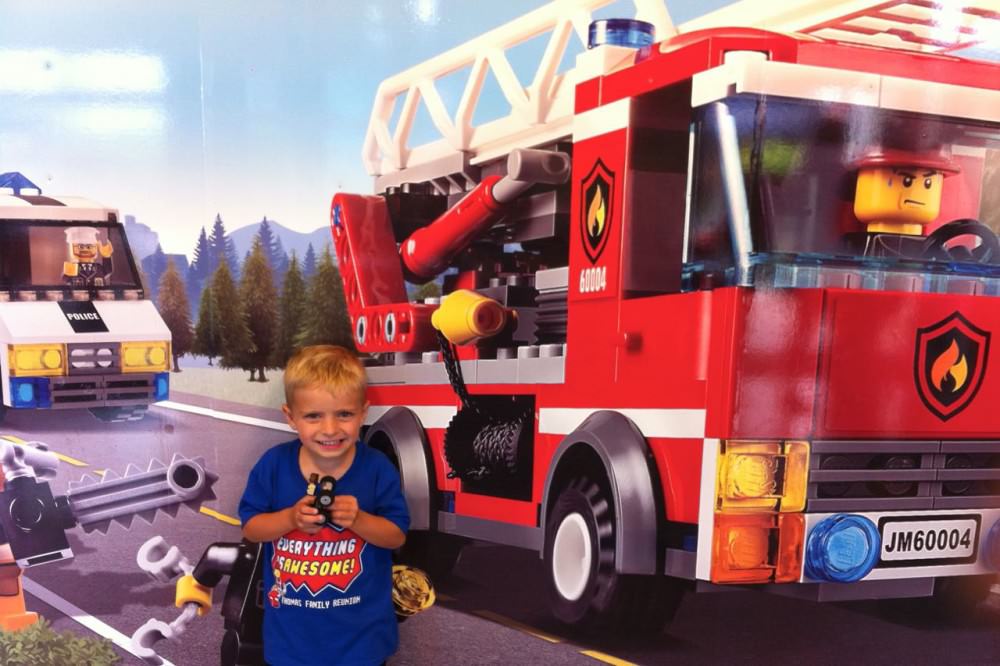 They loved the Lego tables throughout the park and enjoyed playing here for a while: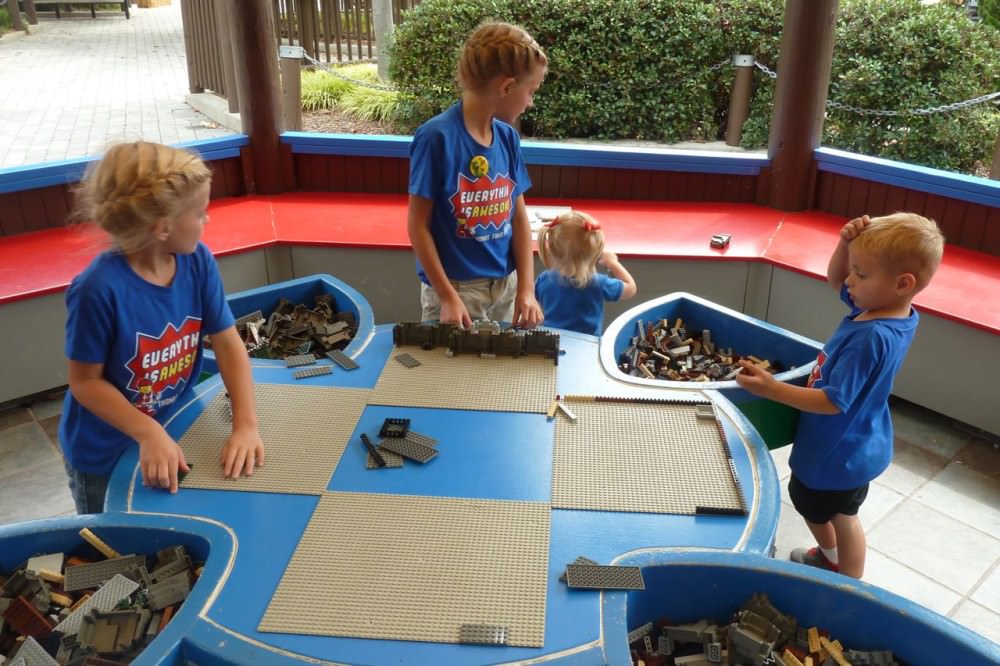 We took a few more pictures: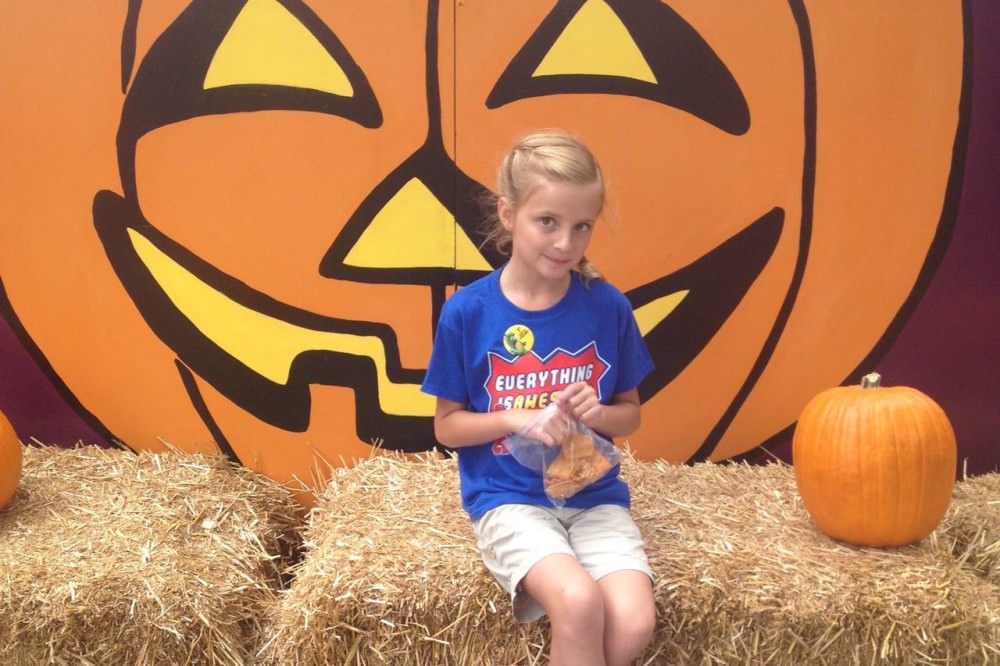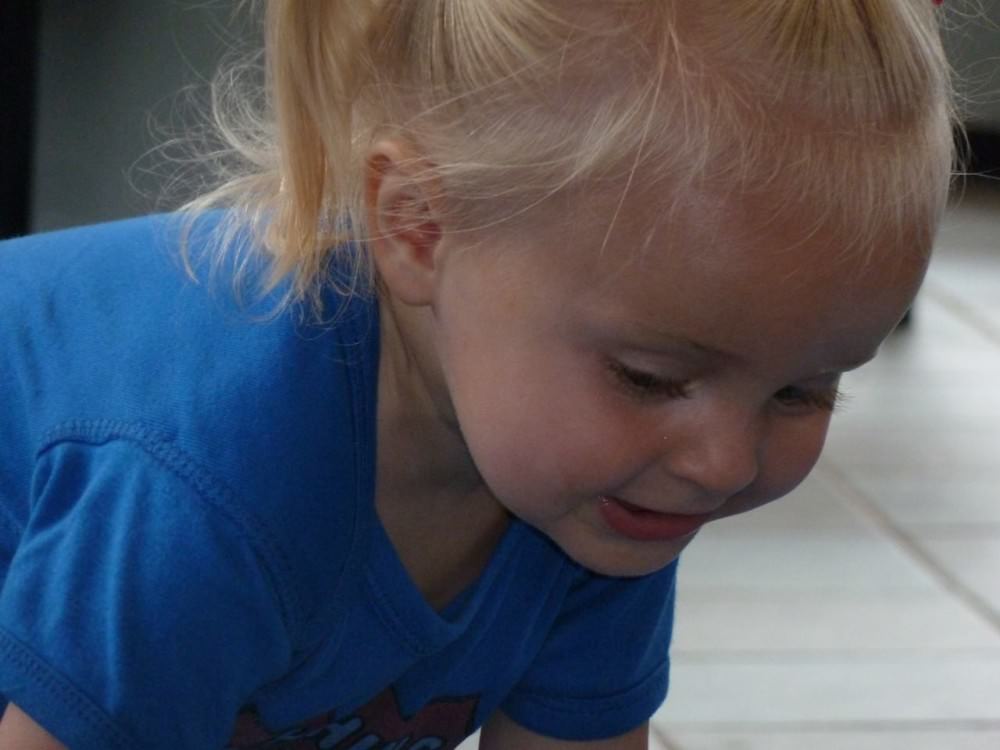 Dallas and Caroline danced with the Lego Friends characters: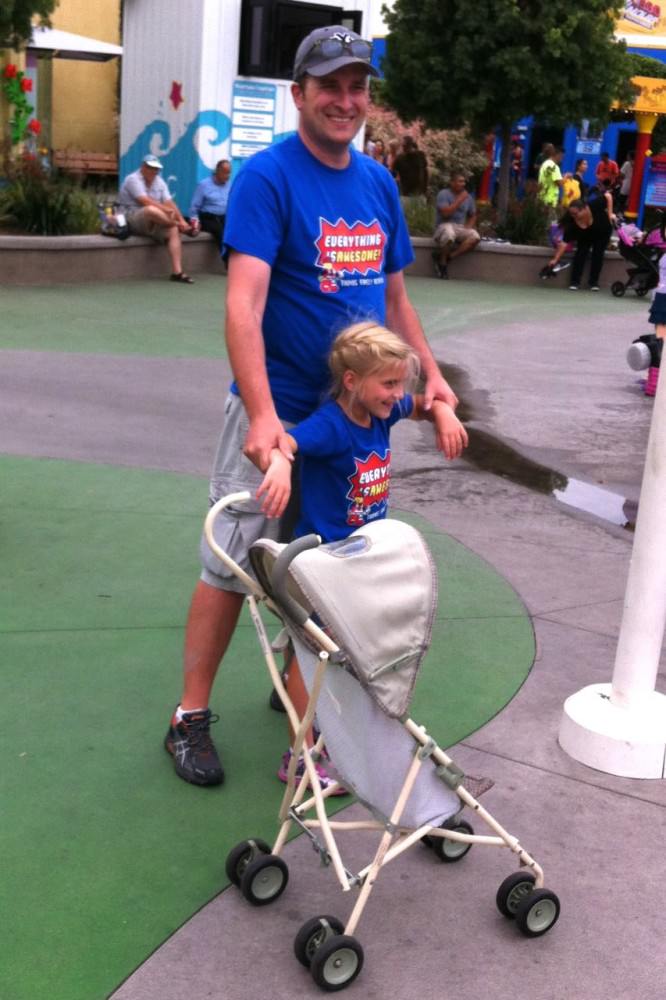 Caroline got soaking wet running through the water area: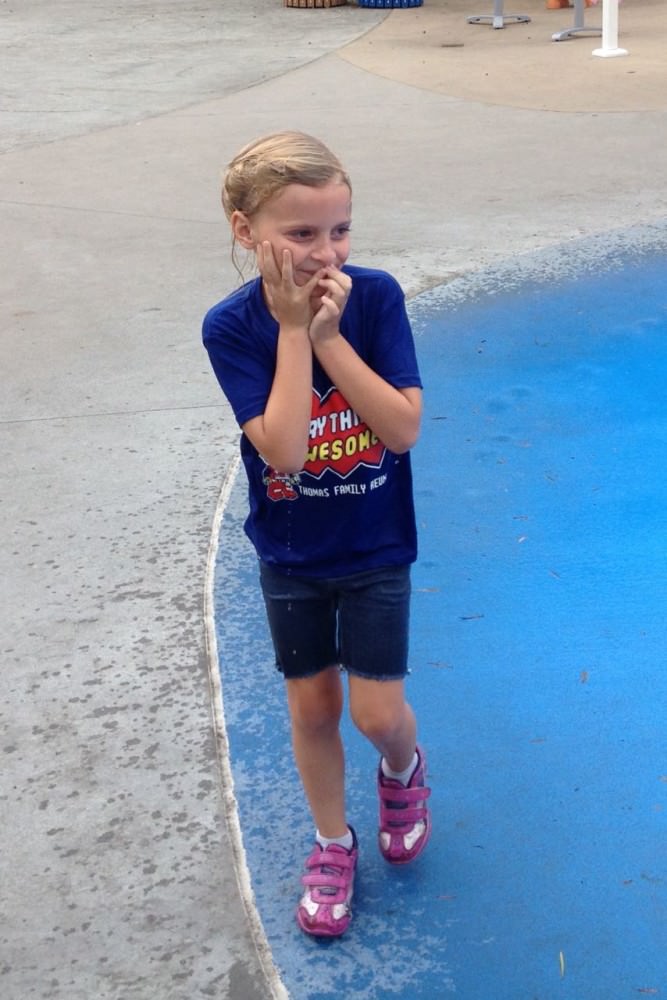 I saw my sister's pictures of the day and noticed she had taken pictures with some Lego characters.
Huh, I thought. We never saw any Lego characters.
Then I looked at our pictures: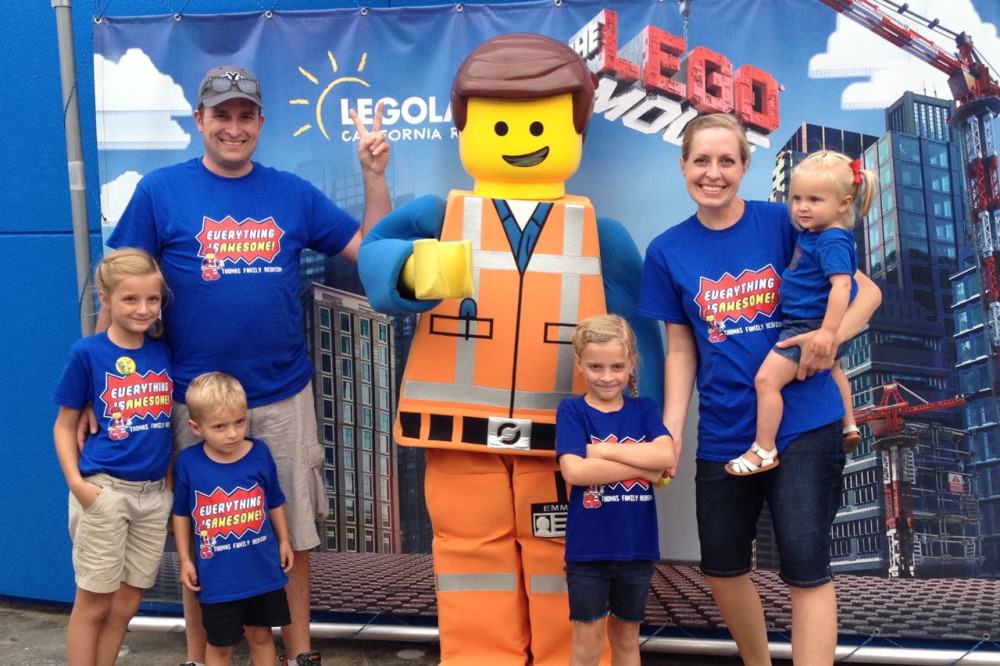 Oh. I guess we did see one.
Legoland was fun for the kids but kind of frustrating for me and Dallas (and Madison).  Madison was too little to ride nearly every ride so one of us always had to sit out with her, which meant her day consisted of a lot of this: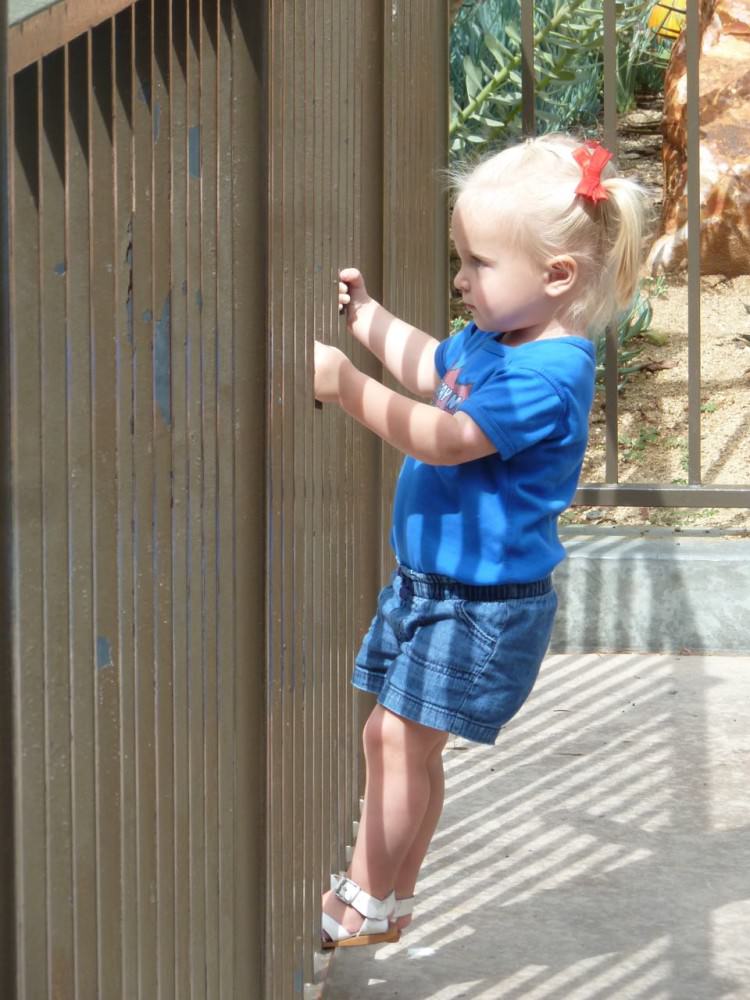 We also had a hard time managing our range of ages and heights.  Spencer and Caroline often needed an adult each to sit by them in the ride which wasn't possible unless we rode the ride in shifts or had my parents or siblings around to be ride buddies for everyone.
Adding to that struggle was the inconvenience of not having a park map for the first half of our day.  I don't know how we missed getting one, but we wandered around not knowing where things were and apparently skipped over a lot of fun play areas.
Looking back on it now, I think I was comparing our park experience with our Disneyland park experiences from two years ago when we didn't have a baby and only had three kids. At that time we were able to zip around the parks doing everything we wanted to without having to plan for naps or coordinating adults to ride with kids and we packed our day full of riding rides and seeing everything.  This time our pace was much slower which was okay once I accepted that this was the way things were going to be this time around.
Just as I had made our peace with Legoland, our kids got eaten by a shark: