Here's our trip to Thanksgiving Point's Farm Country: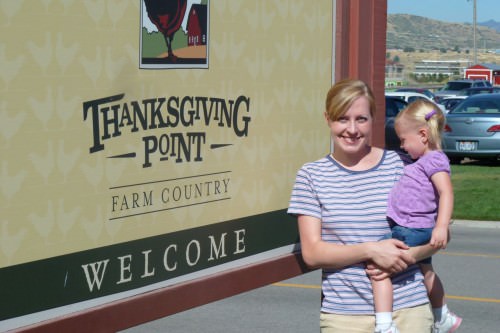 Does it seem like Spencer's always in his car seat when we go on outings?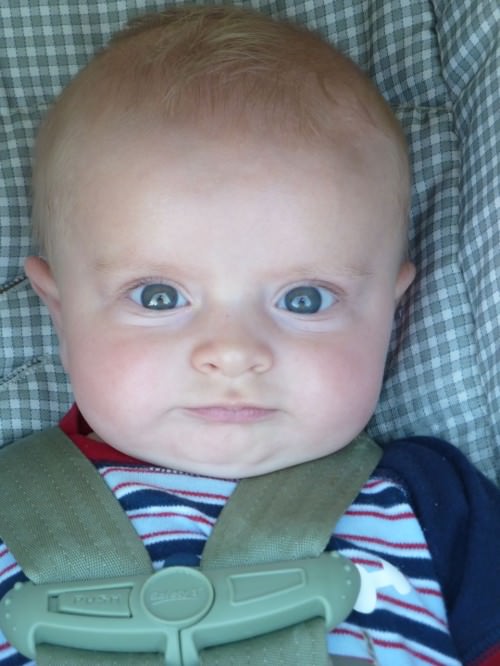 Brooke riding a horse like a pro: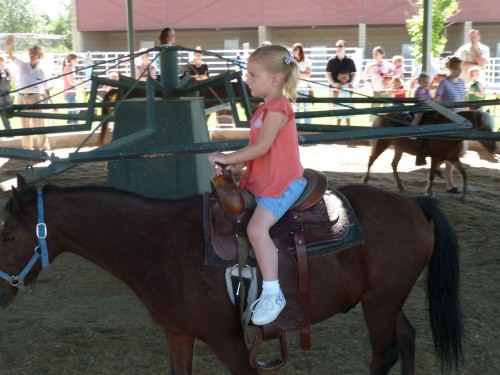 Caroline summoning all of her courage to saddle up:
Aha!  Proof that we do occasionally take Spencer out of his car seat!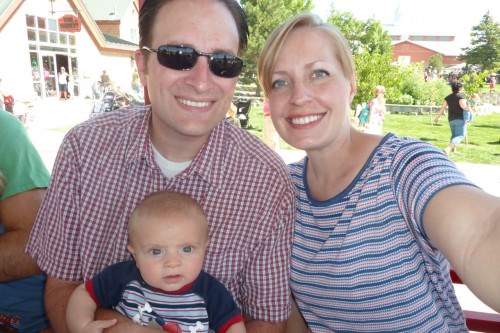 The girls enjoying the wagon ride: