I was changing Brooke's diaper the other day and left for a second to throw away the diaper. When I came back, Brooke was doing this: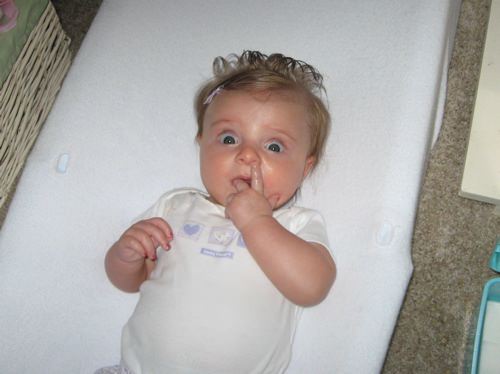 Maybe she's trying to tell us she's ready for solid foods…
She can also do another trick involving one finger.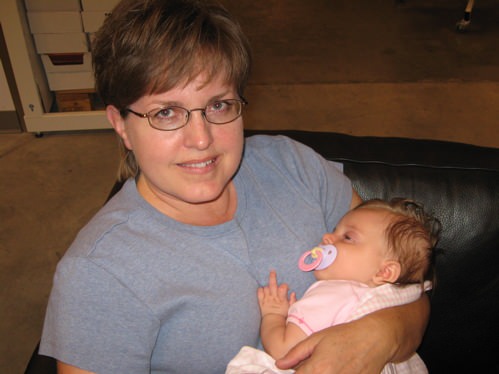 I guess that's one baby sign we won't have to teach her!