After our beach days we'd bring the kids home and dump them in my parents' jetted tub. They loved the bubbles: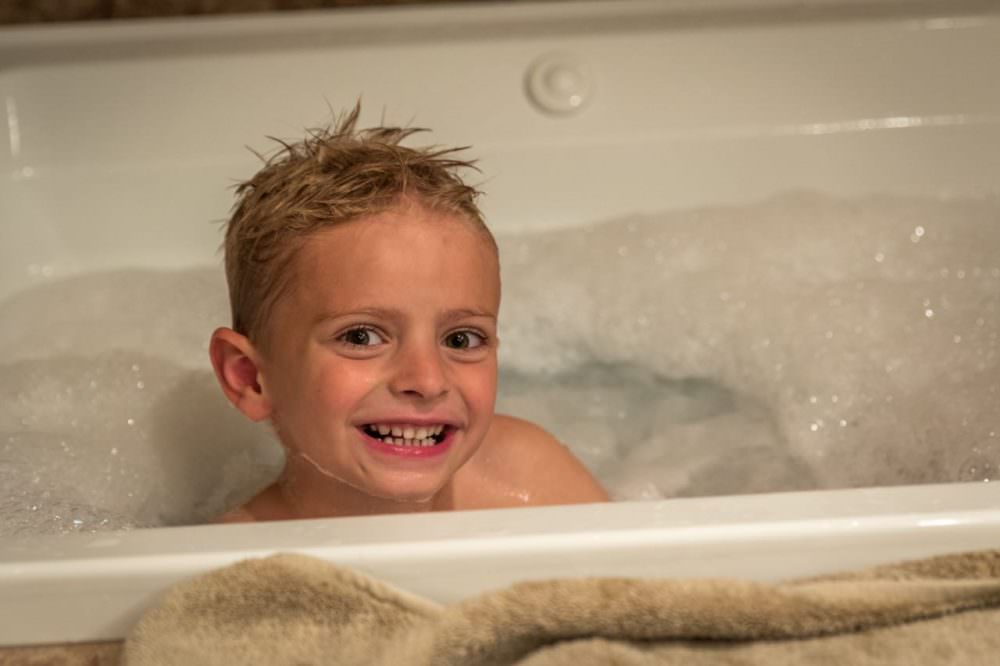 Madison: "Mom! This is so exciting!"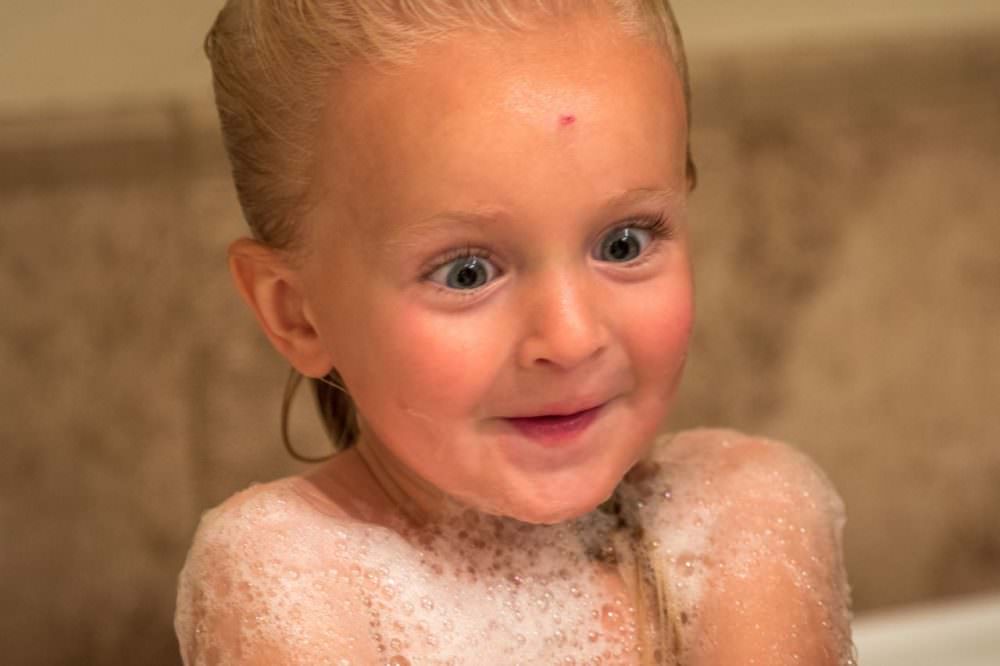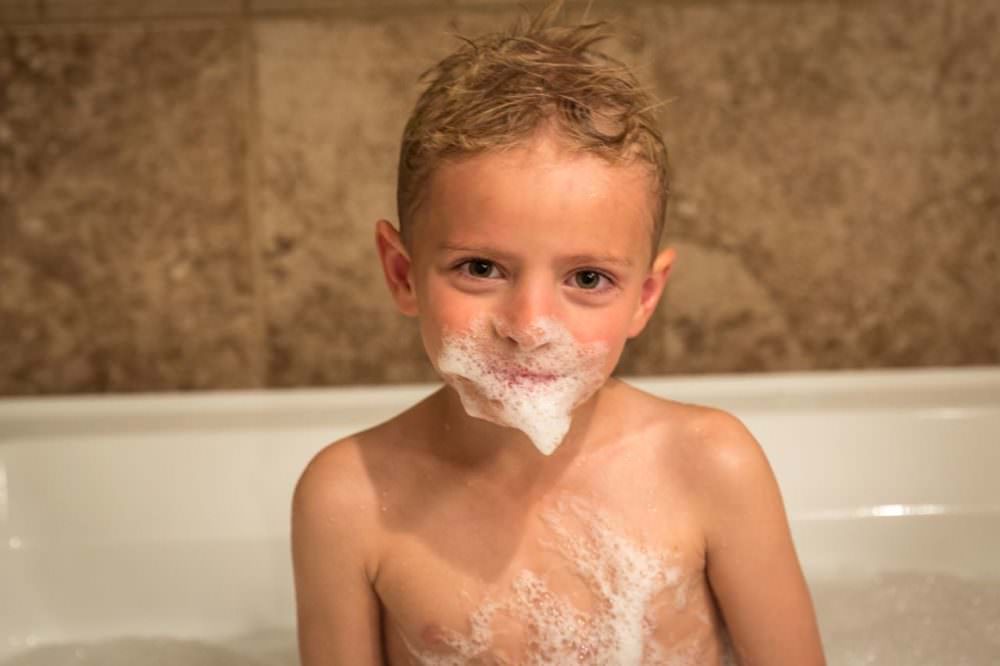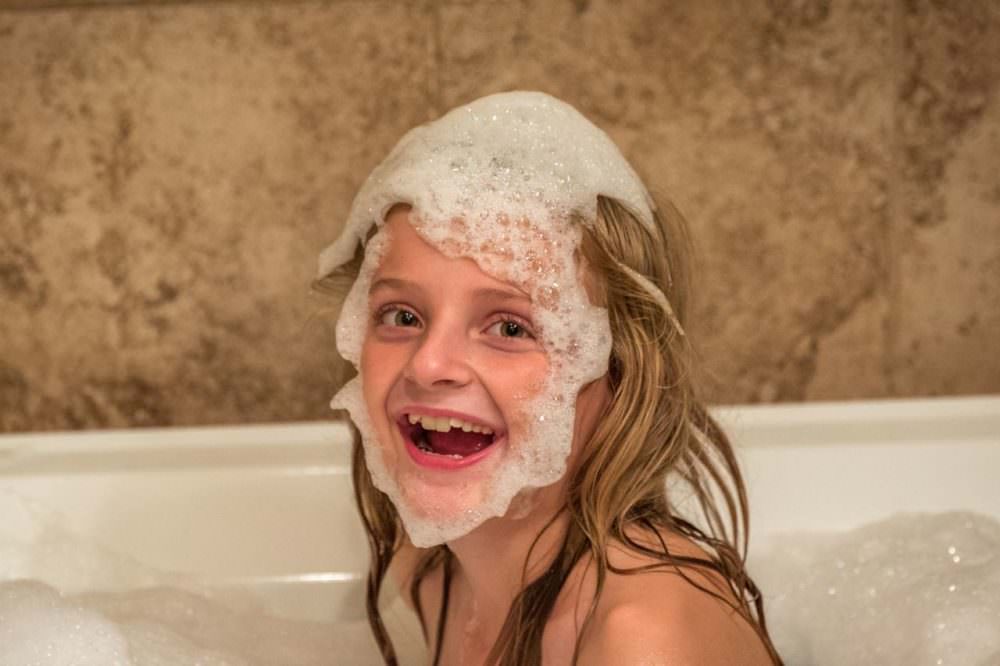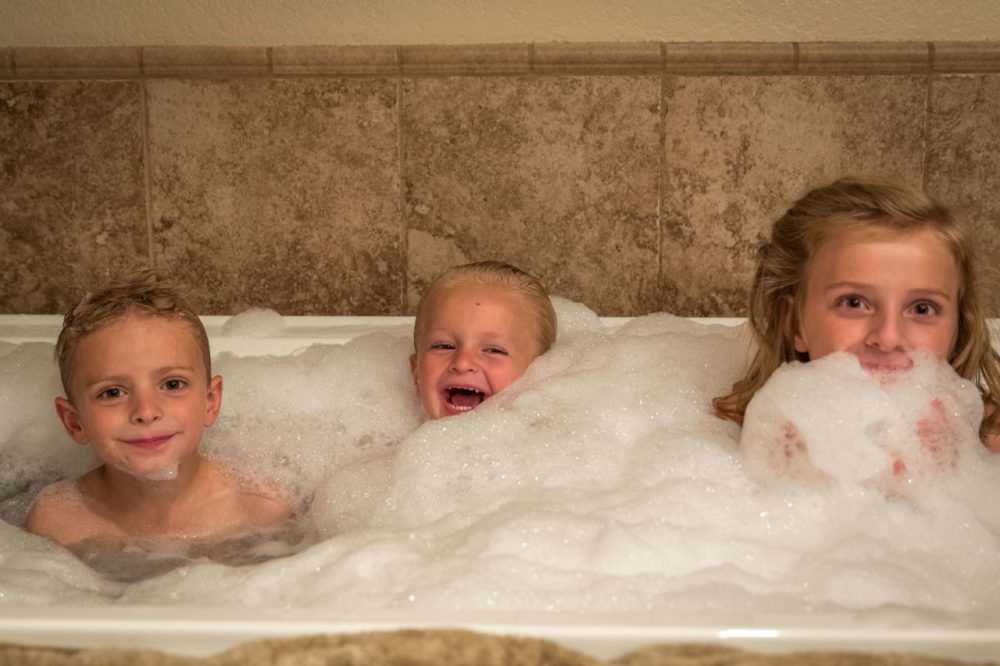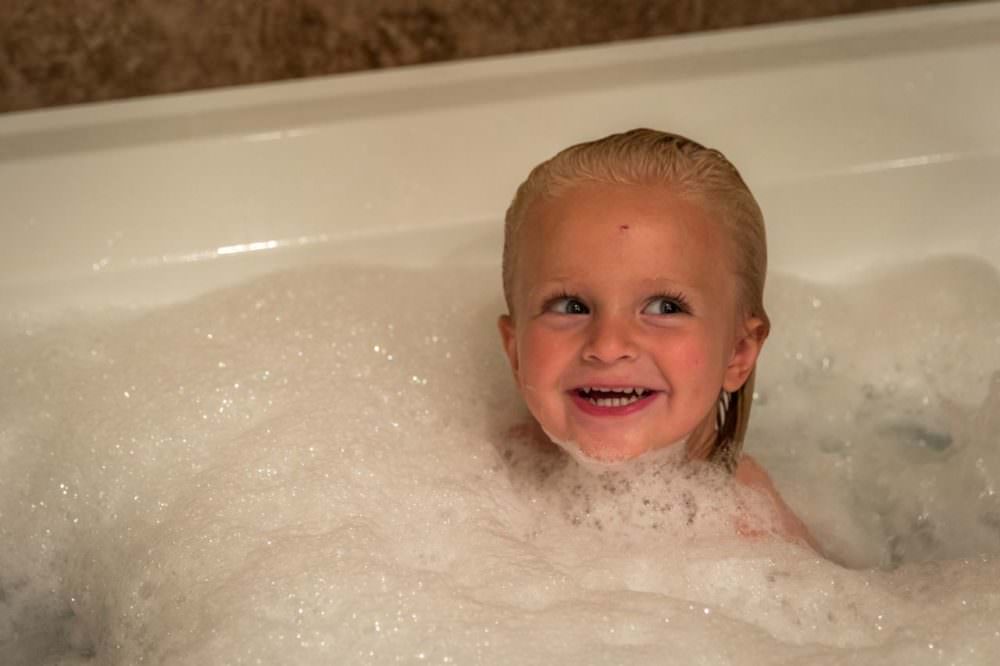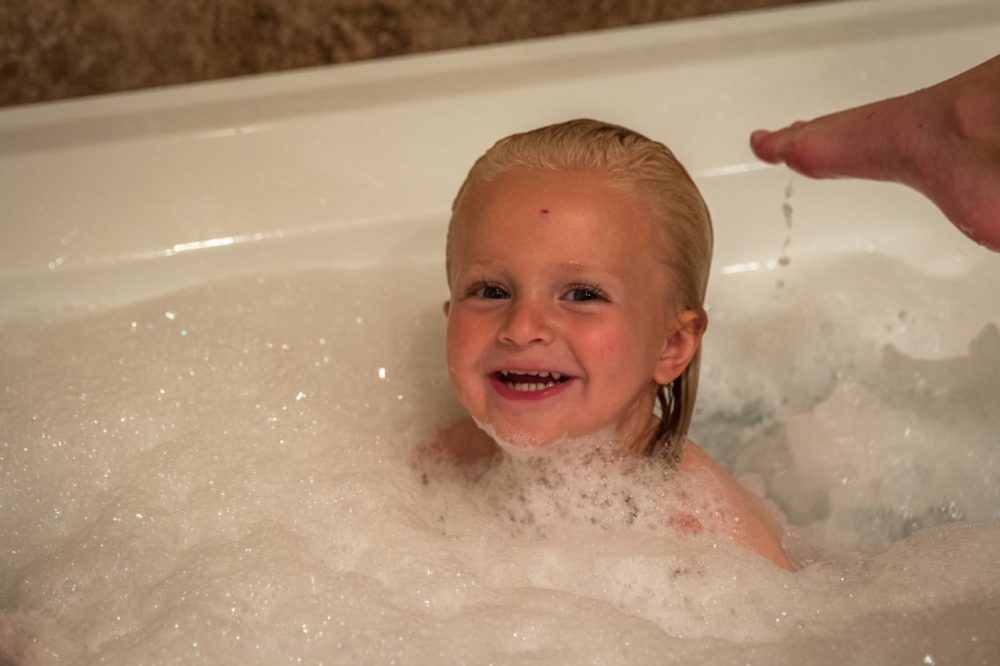 Then it was time for books, bedtime snacks, and bed: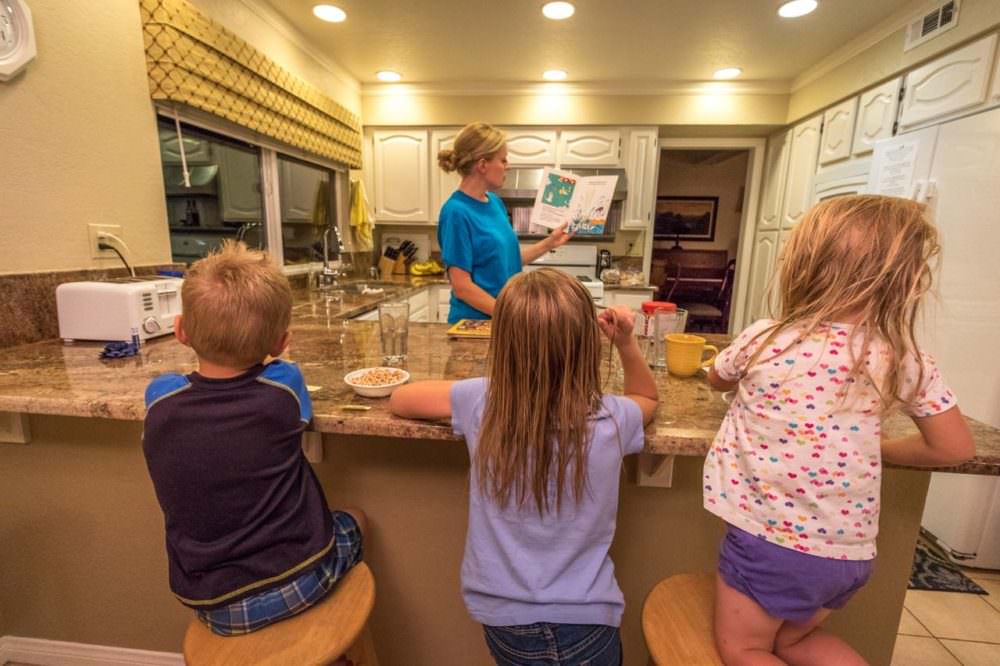 We counted ourselves lucky the mornings that Grandpa fixed French toast for us: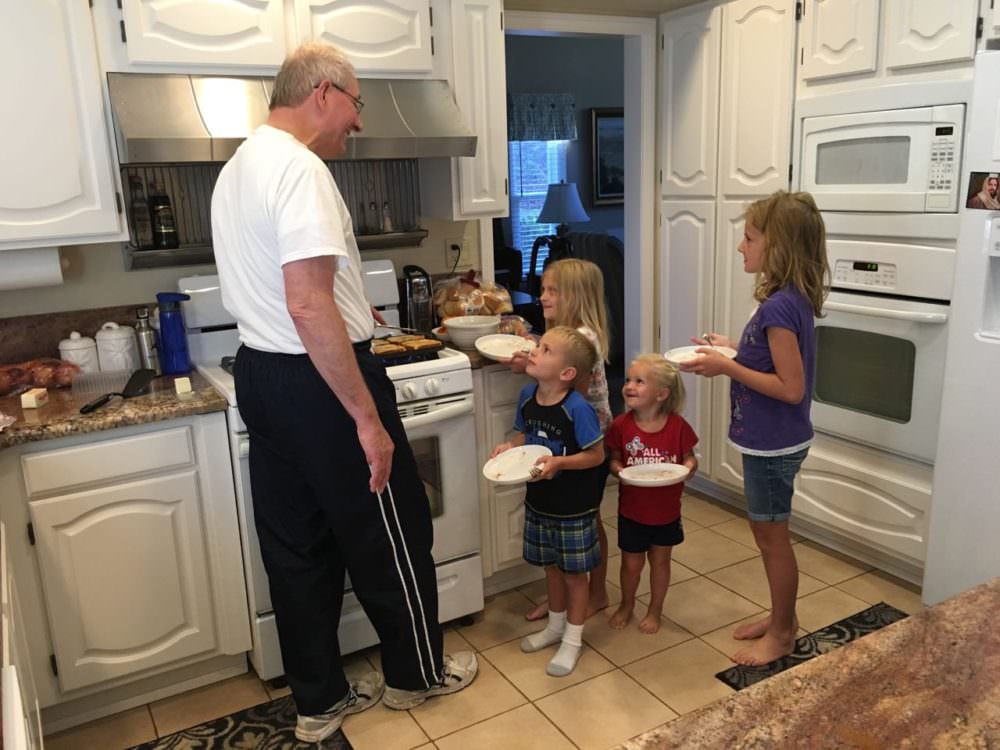 We were also lucky every night when my parents provided dinner: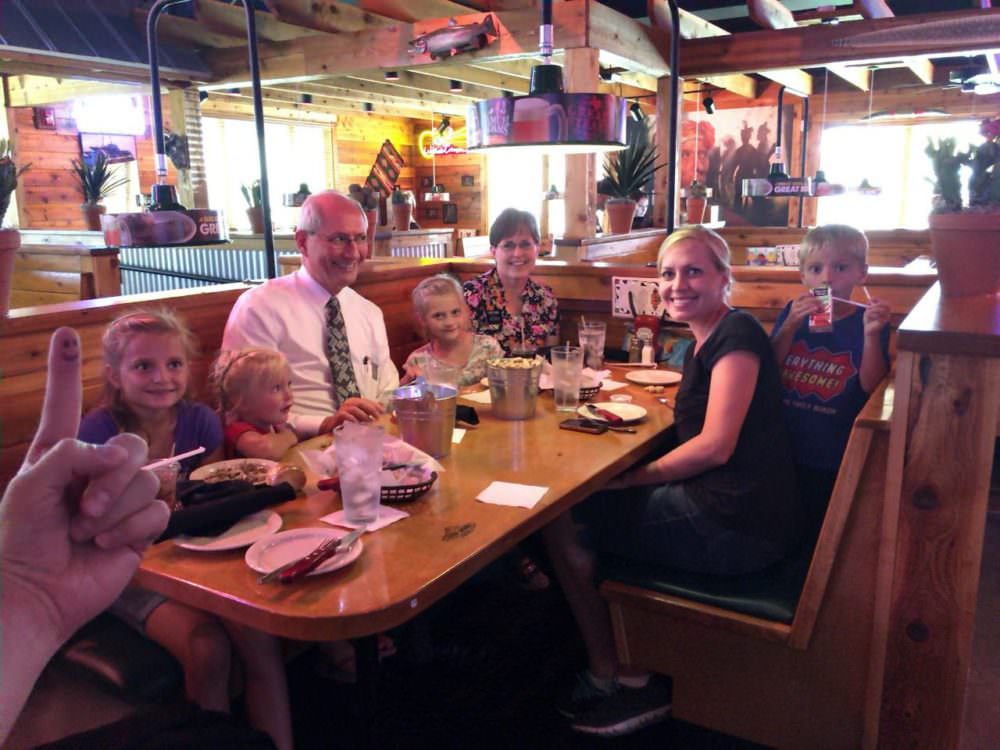 We went to a discovery museum with my parents and had fun discovering: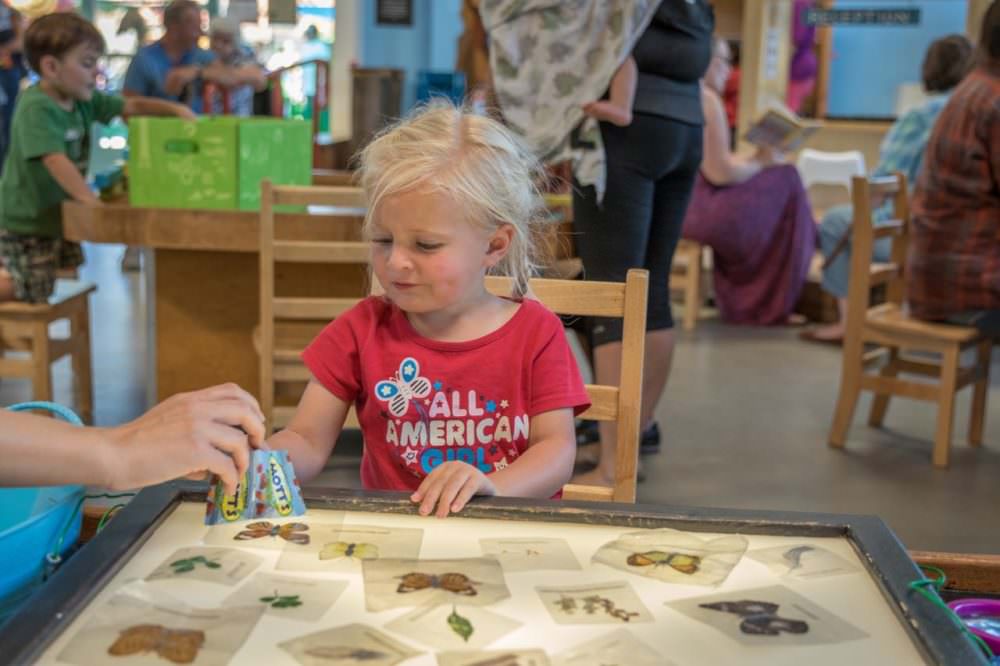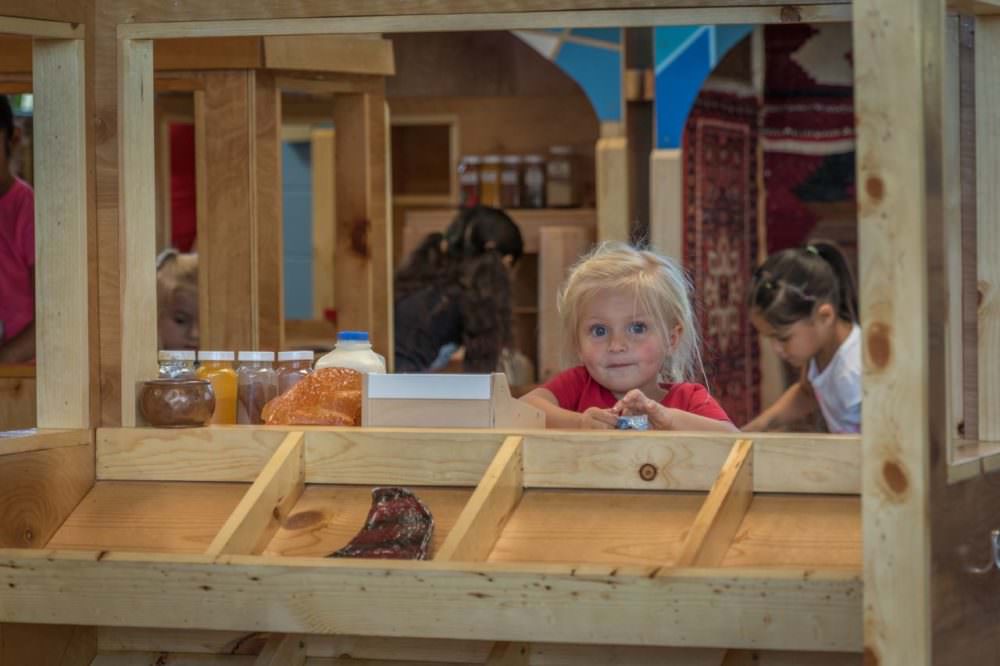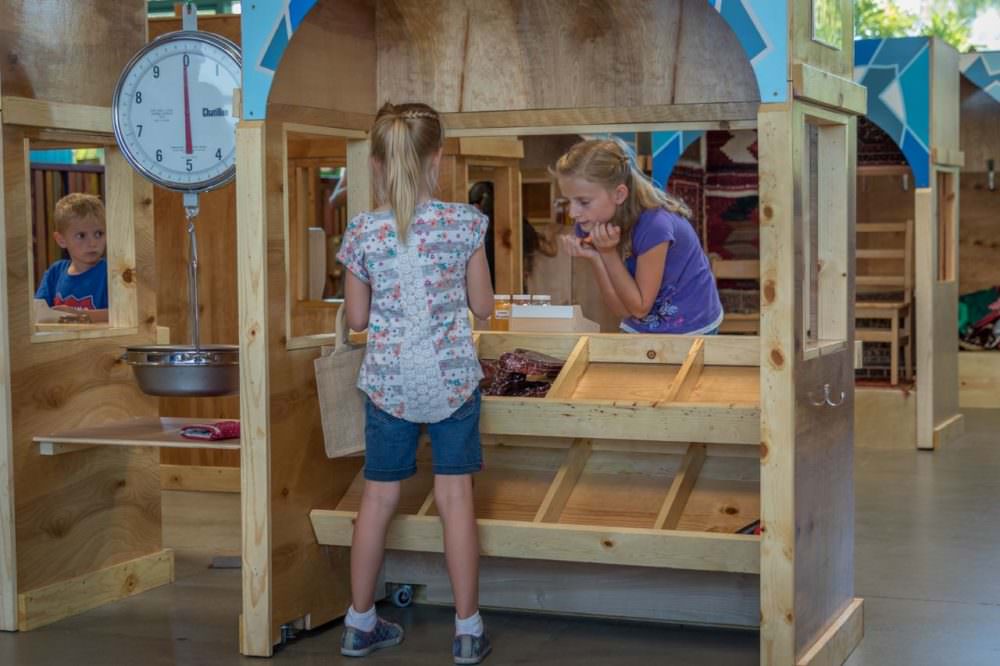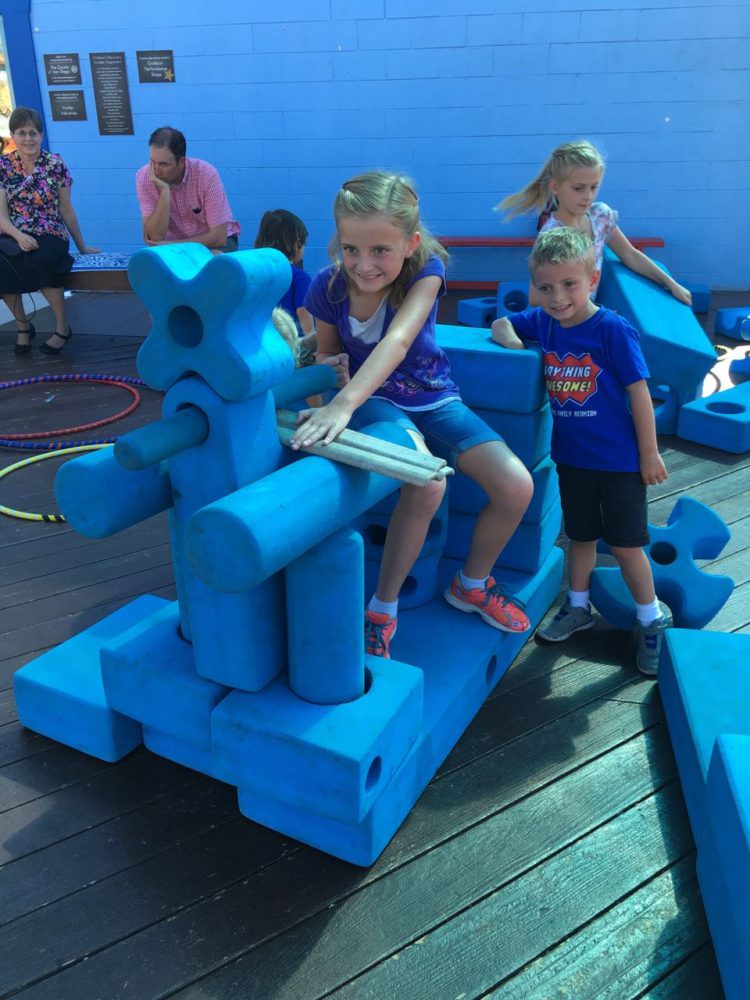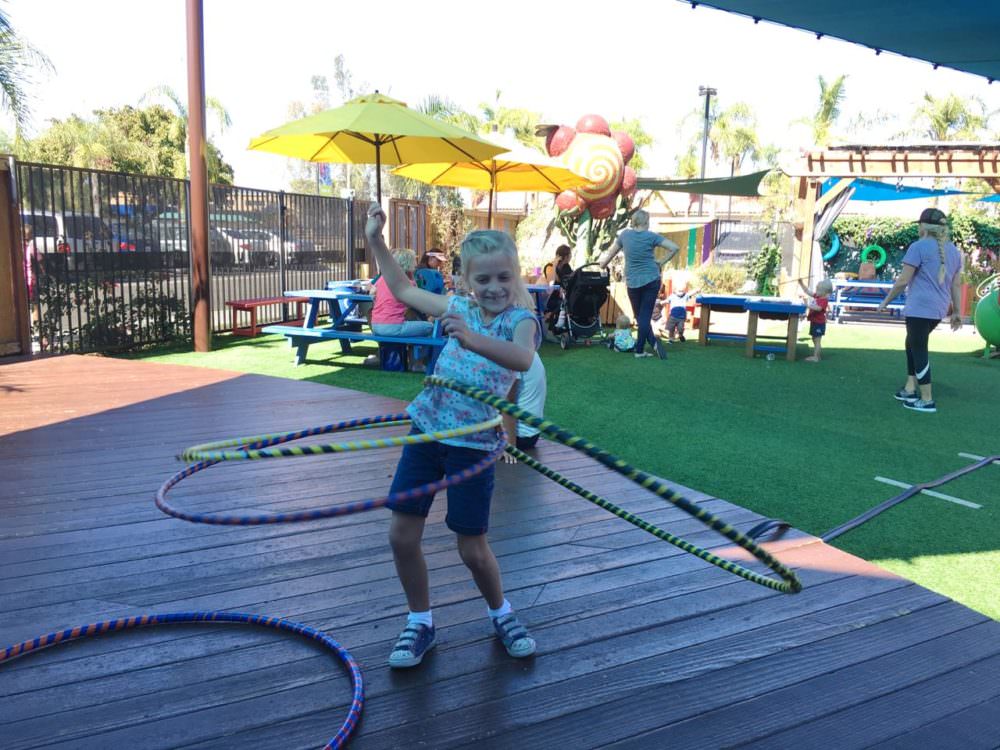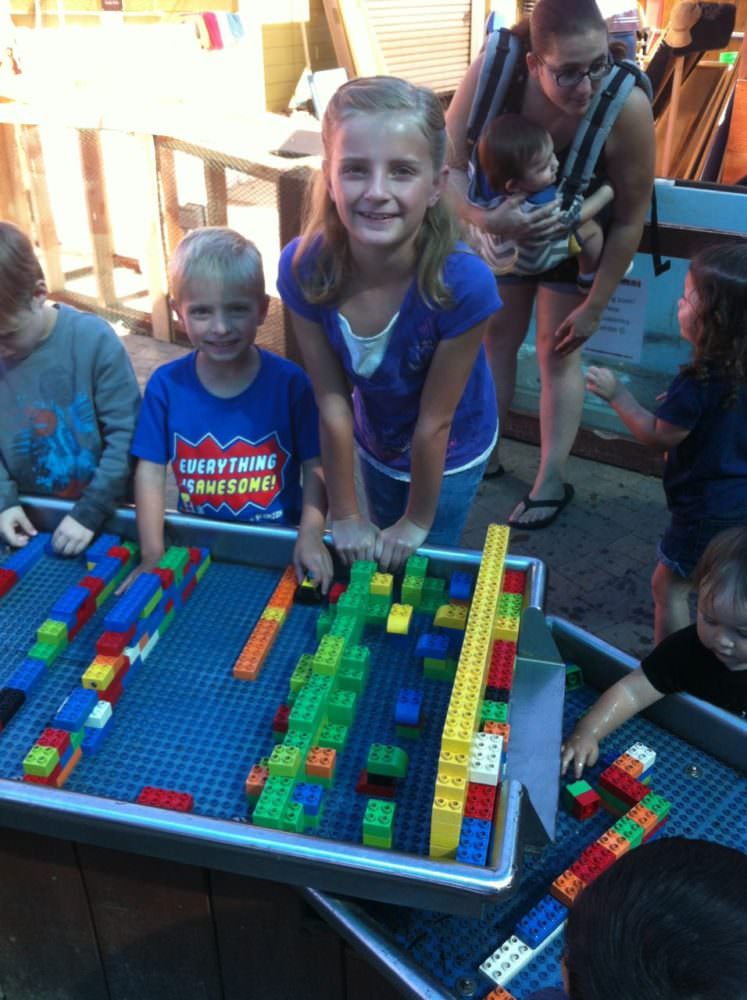 We had to go on a walk to punch some trees. My parents learned there is a certain kind of tree that has soft bark and it doesn't hurt if you punch it. We tried it out and they were right!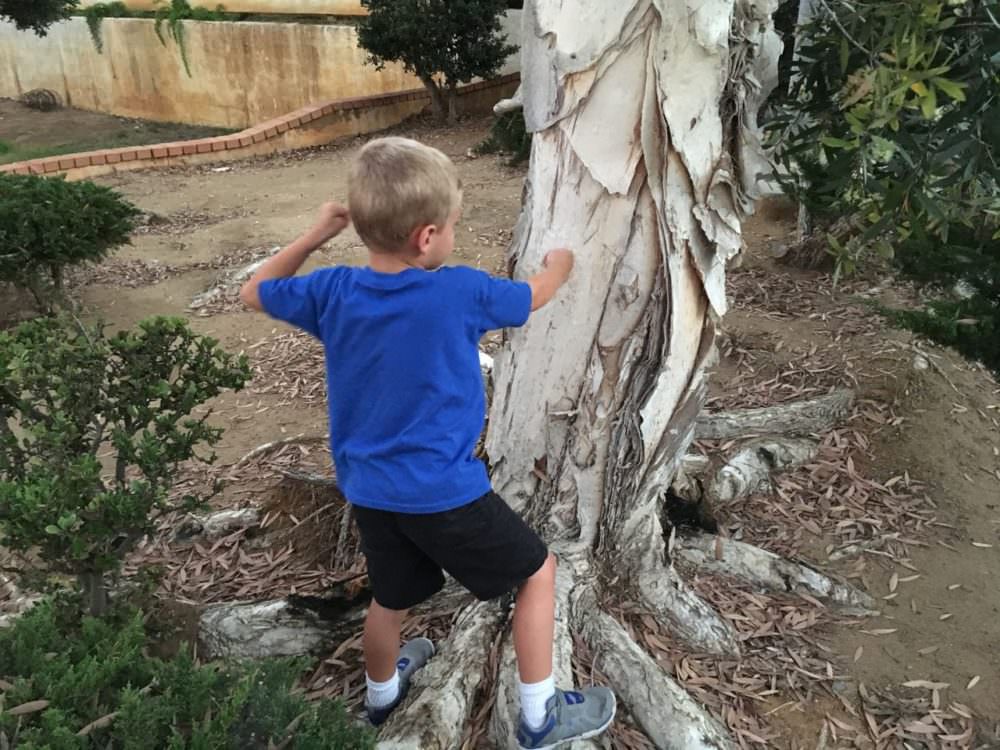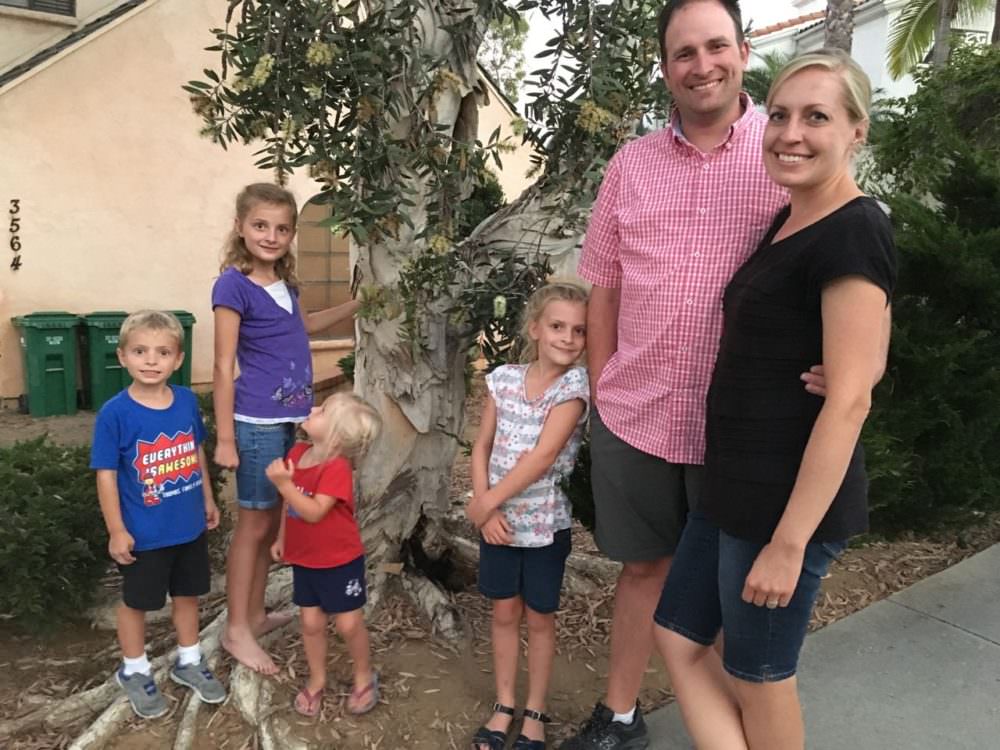 All too soon our vacation ended and we had to say good-bye.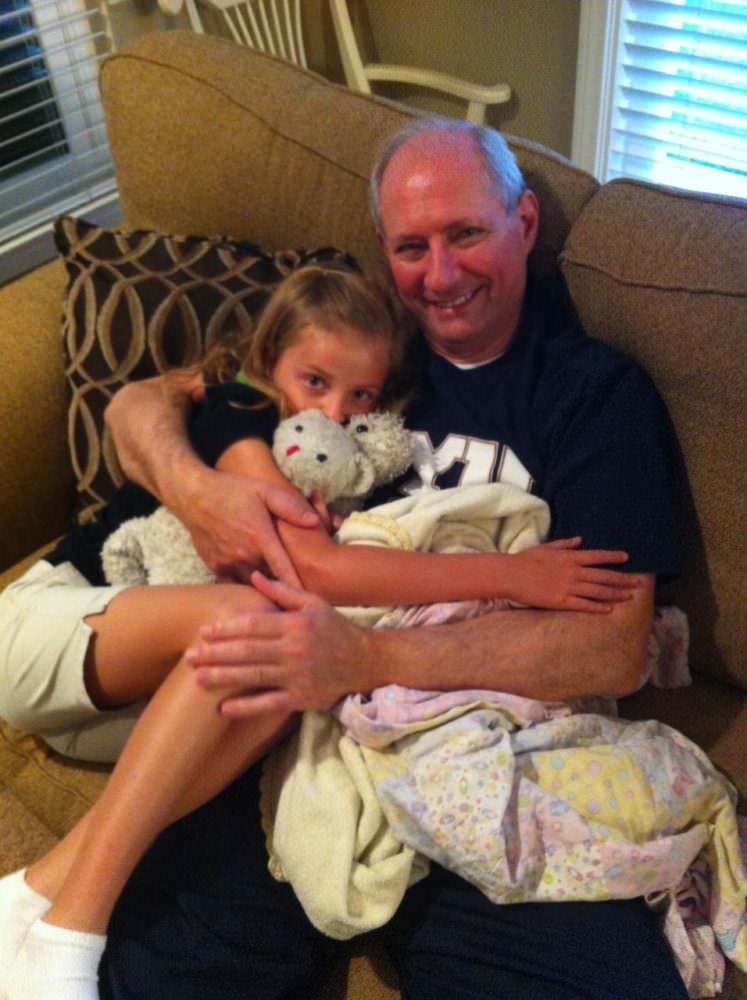 I didn't think my kids would ever stop hugging Grandpa long enough to get in the car: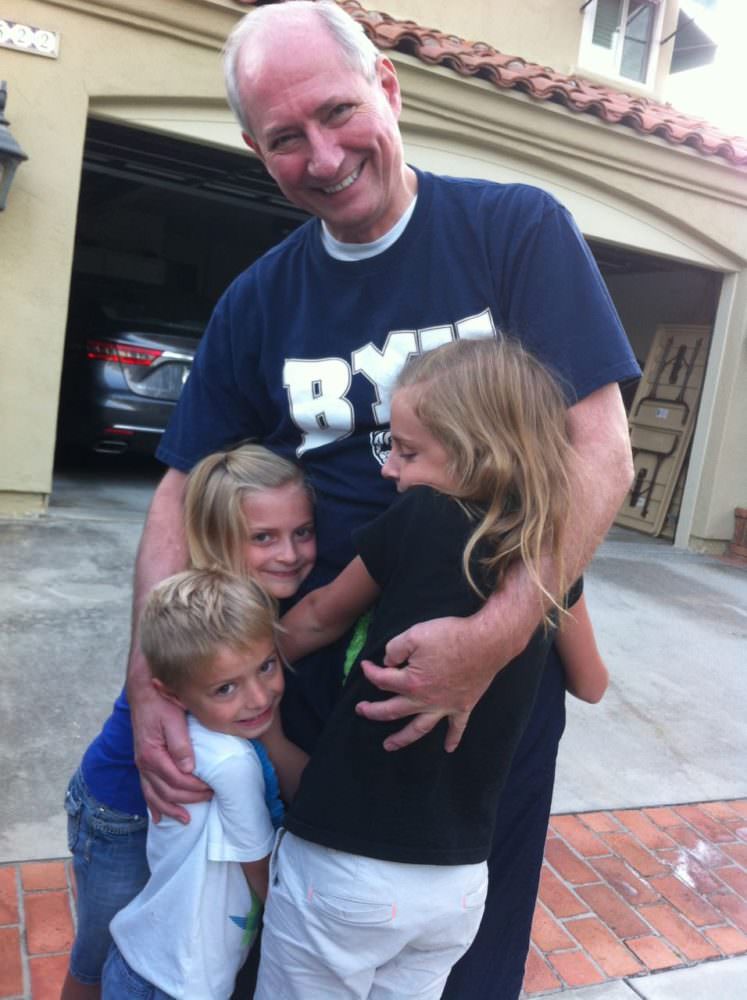 We had such a fun time. It's nice knowing that if my parents can't be close to us, at least they are close enough that we can go visit and have a fantastic time. We'll be back!