A few days ago we got a ton of snow, so we bundled up the babies and had some fun!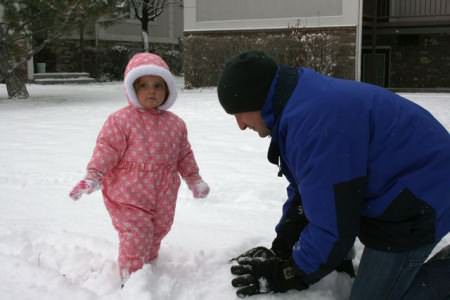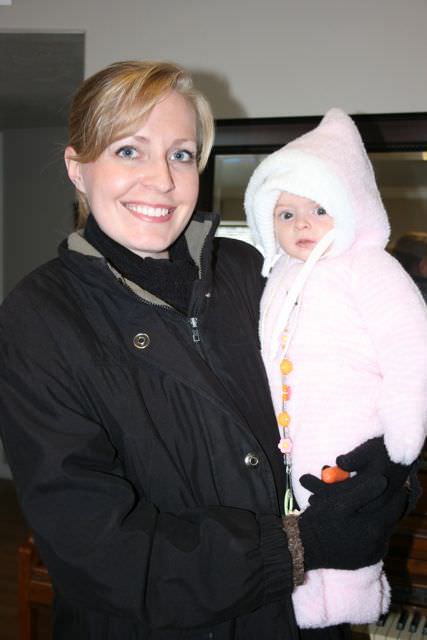 Note the carrot in my hand.
We told Brooke we were going to play in the snow.  She asked if we could make a snowman.  We agreed.  She immediately went to the fridge for a carrot and then ran off in search of a snowman hat.
She makes me smile.