Madison recently had a birthday and turned four. We love just about everything about this little girl.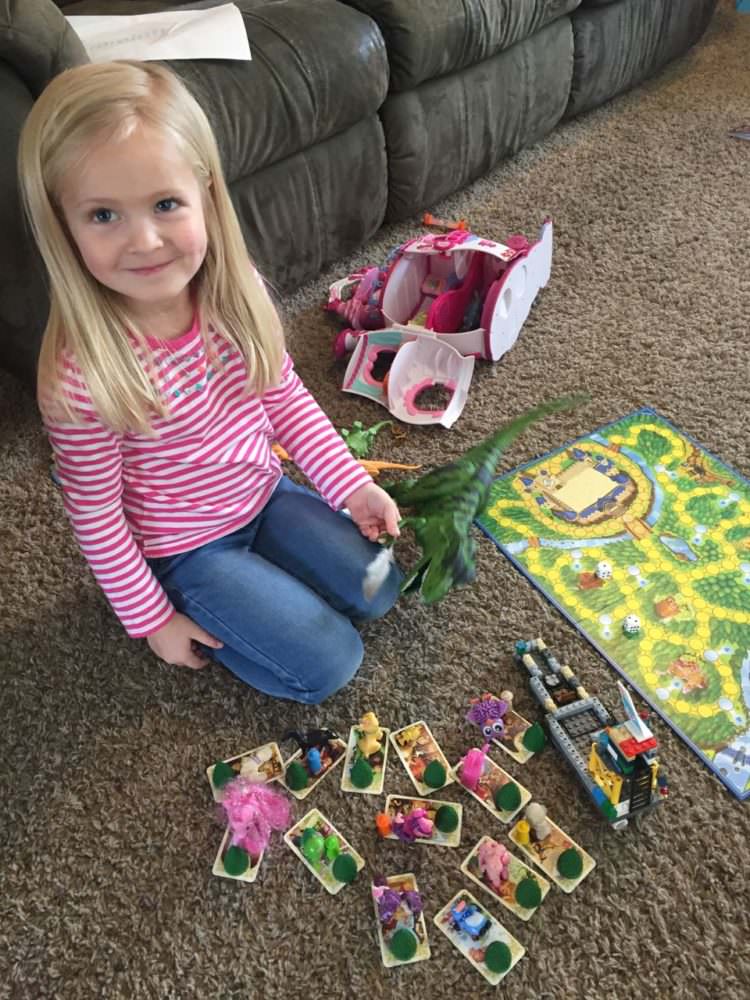 She is now a sunbeam and gave her first prayer in Primary. She was the model of reverence waiting for her turn: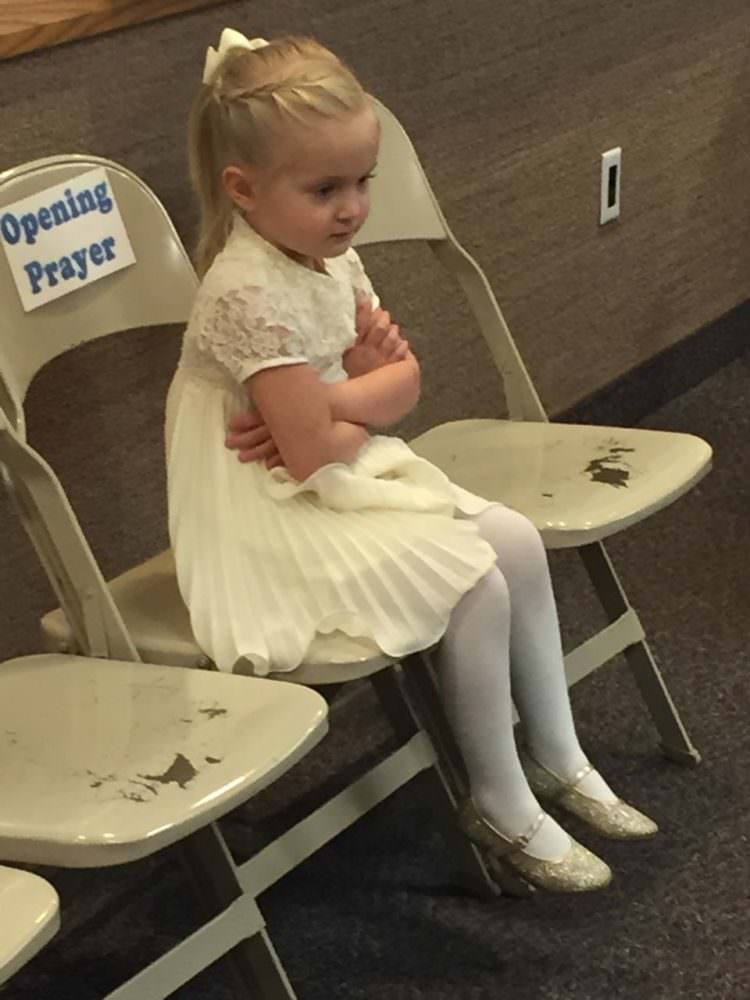 She's also reverent when she sleeps!
Madison is obsessed with Hatchimals which are little eggs that have a heart on them. You rub the heart and when the heart changes colors, the egg is ready to hatch. Inside the egg is a tiny toy animal.
Madison wanted a Hatchimal cake. Easy enough: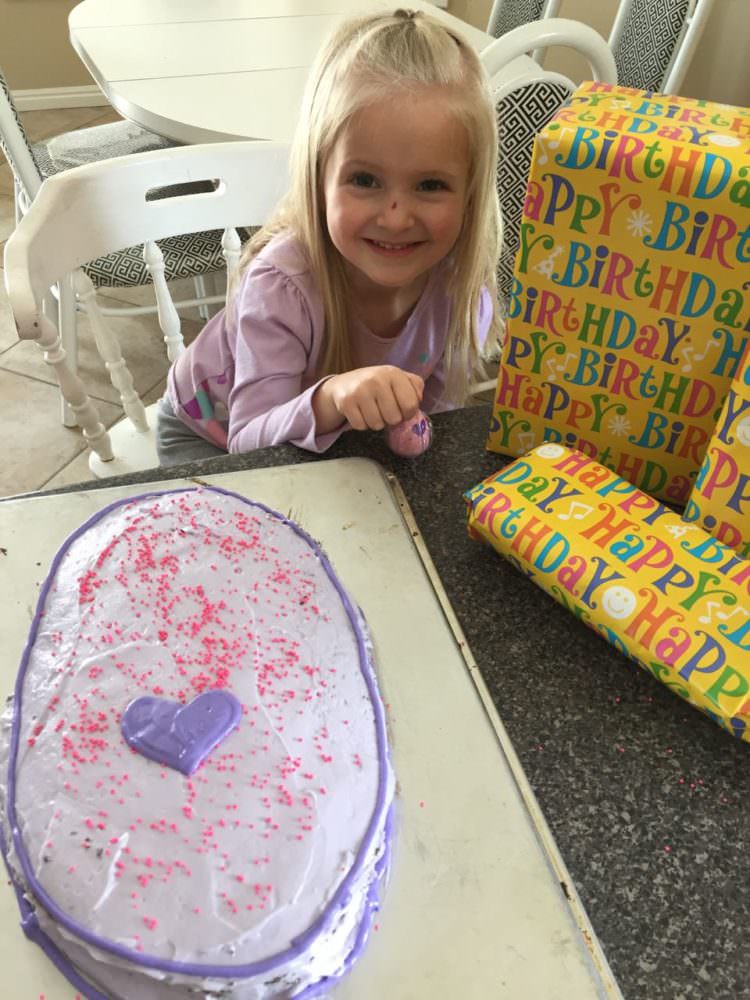 We decided to celebrate her birthday with Chuck E.
New toys prompted the kids to play together nicely for a time:
I have some Madison funnies I've been saving up. Now seems like a good time to share them.
***
Madison: "Mom! Come quick! There's a rattlesnake. It's pinch black!"
Interested to see a "pinch" black rattlesnake in our backyard I followed her outside.
It was an earthworm.
***
We were meeting my sister and her boys at a museum. We saw them coming down a long sidewalk.
Me (jokingly): "Go run and give the boys a hug and a kiss!"
Madison (indignant): "No! Lincoln is not a prince, and I am not a princess!"
***
Madison was playing with her toys. I called her to dinner. As she was getting up to come to the table I heard her say, "Thanks for watching! Please like and subscribe!"
Apparently she has been watching way too much YouTube.
***
As further evidence of her YouTube addiction, Madison saw her presents on her birthday. She held them in her hands and kept trying to figure out what could be inside. Finally she said, "I wonder what this could be? Trolls? Or Hatchimals? Leave your answer in the comments below!"
***
We sure love this little girl!