Last weekend while Dallas was in California filming a UVSC hockey game, Brooke and I went to Nebraska to visit my brother Jacob, his wife Laurie, and their family. We drove with my Dad the whole way. That was a long time in the car, but Brooke was a champ. She did a fantastic job. We had fun in Nebraska going out to eat, shopping, and seeing my brother's baby get blessed.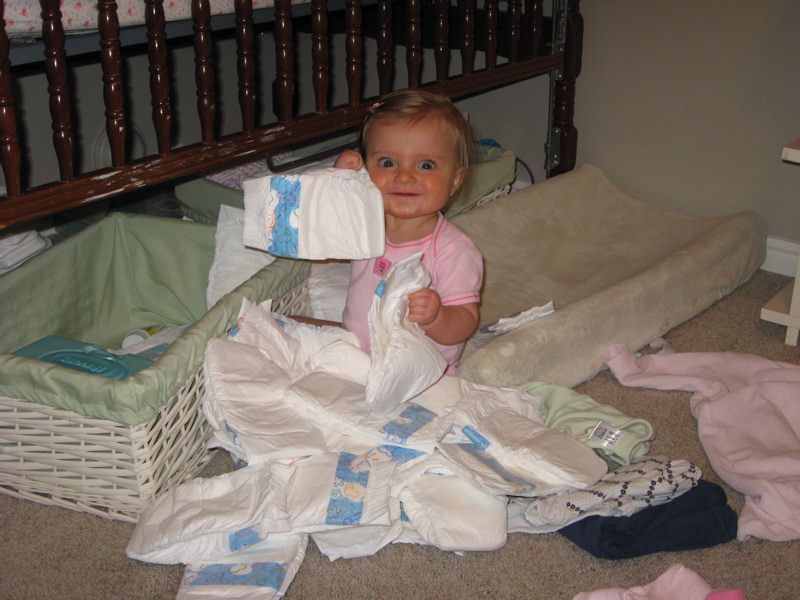 This is what Brooke did while I was packing for the trip. Little rascal.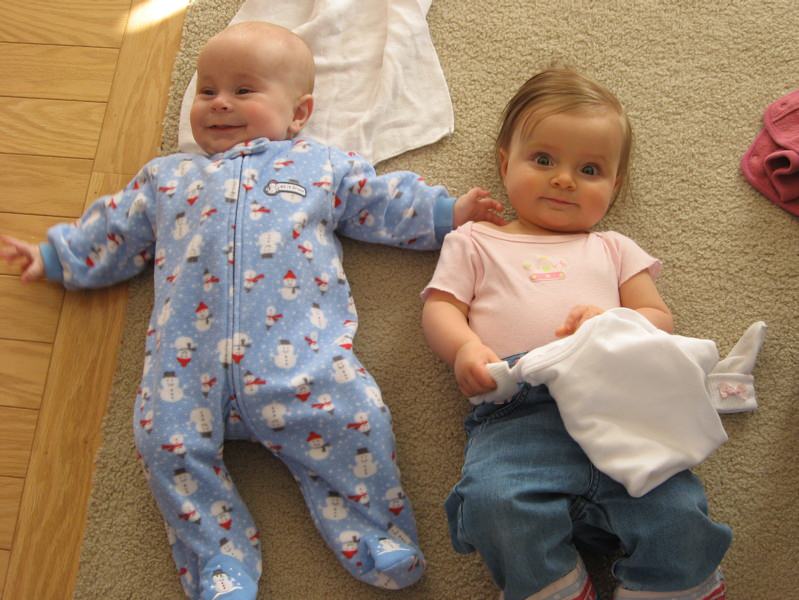 Here's Brooke meeting her cousin Luke for the first time. I know what you're thinking. Luke looks pretty big for a newborn. Well, he isn't exactly a newborn. He's over four months old. I know what you're thinking. Didn't I say earlier we went out so he could be blessed? Well, Laurie ended up having crazy medical issues and was in and out of the hospital for the first few months of Luke's life and she's been recovering at home since then. She finally feels better and last weekend was the best time some of the family could get together for the blessing. I would refer you to their blog for more information, but according to their blog, it's still November. I know what you're thinking. Slackers. Well, that's what I'm thinking, too.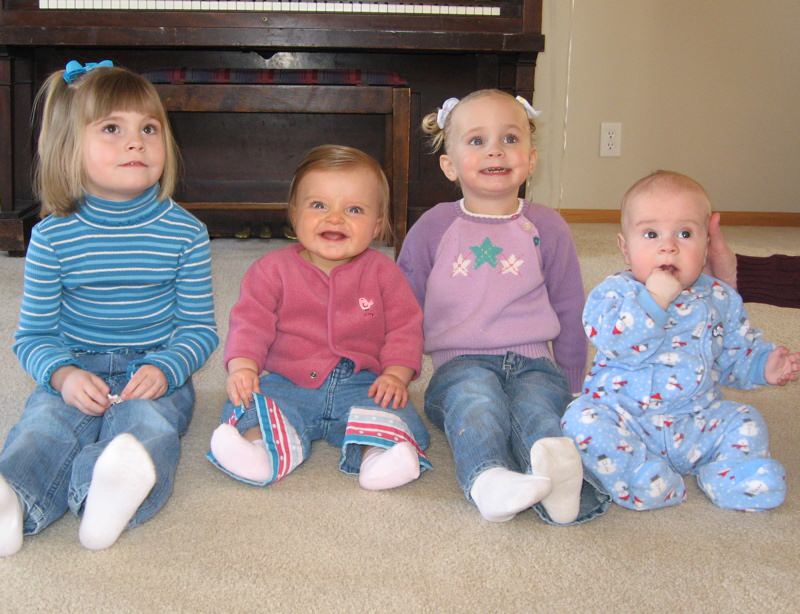 Here is Brooke with her cousins–Natalie, Emma, and Luke.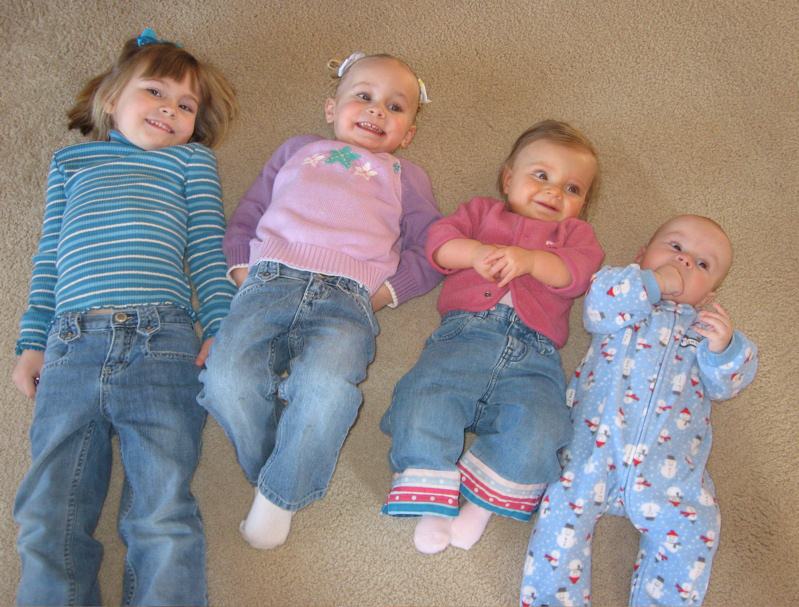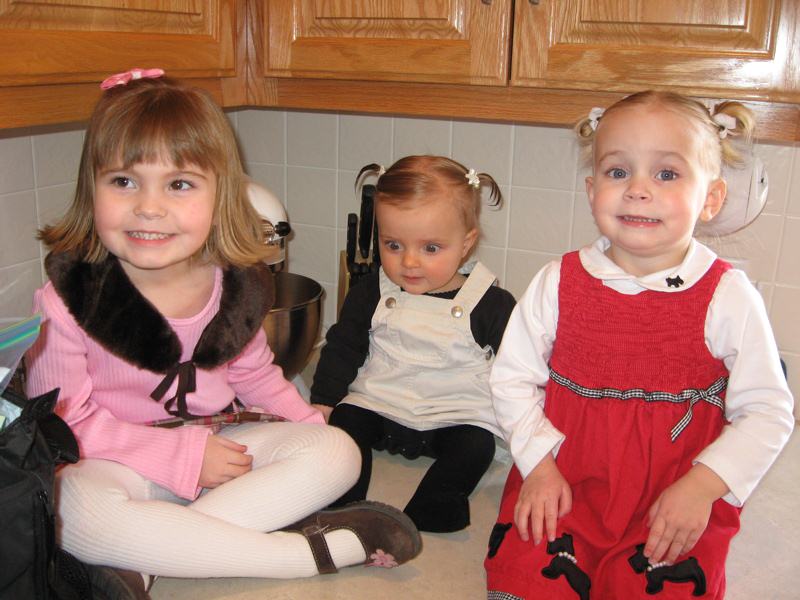 Here are the three girls. I'm not quite sure what's so fascinating about Natalie's knee, but apparently Brooke is seeing something none of us are!