For Spring Break we knew we wanted to work in our annual trip to Goblin Valley. Dallas was able to get the day off so our day of fun was on!
When we went to Zion, we were grateful for the cacti that captivated Brooke's attention and helped her have fun. We hoped she would find something in Goblin Valley to similarly keep her engaged with the hiking during the day.
Luckily, we didn't have to wait long. Brooke found a scurrying lizard and very easily caught it. I'm still impressed she was able to grab it because those things are fast!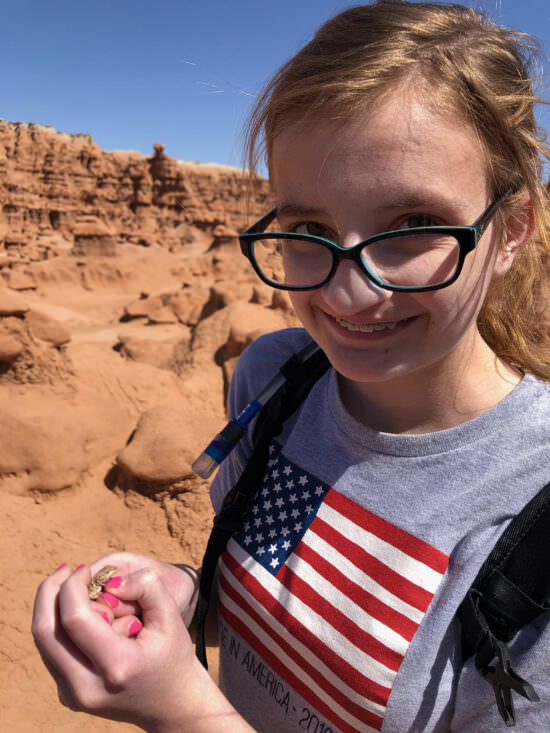 Before long, Brooke had completely tamed the lizard and it didn't even try to escape.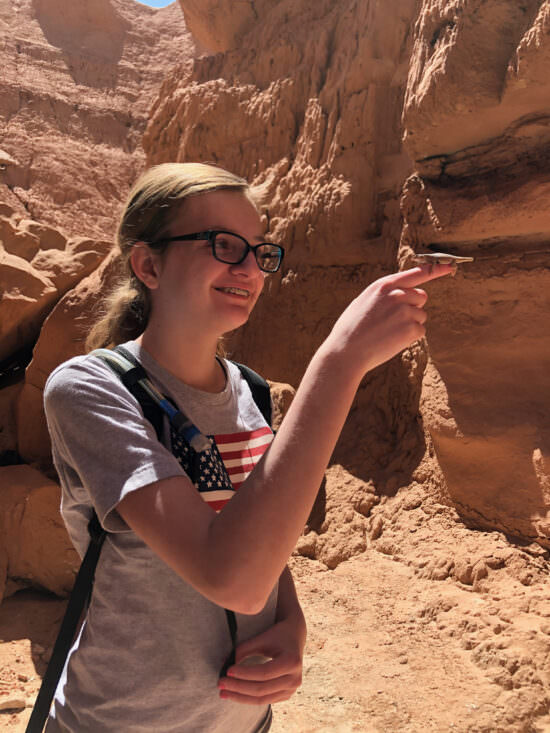 Meet Elizard, the lizard: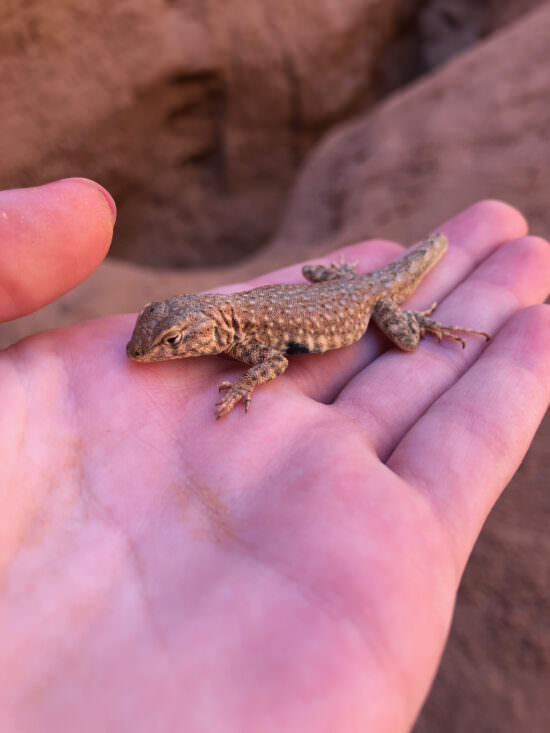 Brooke found the lizard probably in the first thirty minutes of our day. She kept the lizard for the next 4-5 hours as we hiked. Somehow she was able to scale all the rocks and climb up and down all the hills and mounds one-handed. An impressive feat, to be sure.
I had the great idea to climb straight up one of the rock walls. Halfway up we realized we would probably not be able to make it down the same way we came up. Thankfully, after a few treacherous moments, we all made it to the top.
We had a great view of everything down below. The kids were not able to enjoy the view because they were stressing about how we were going to get down.
After a few failed attempts at descending, we finally found a safe way down.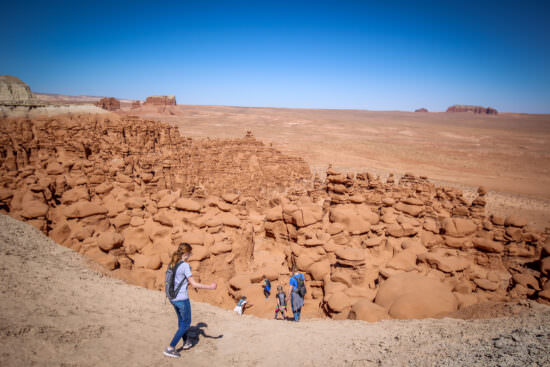 We also finally found some shade and had to rest for a bit.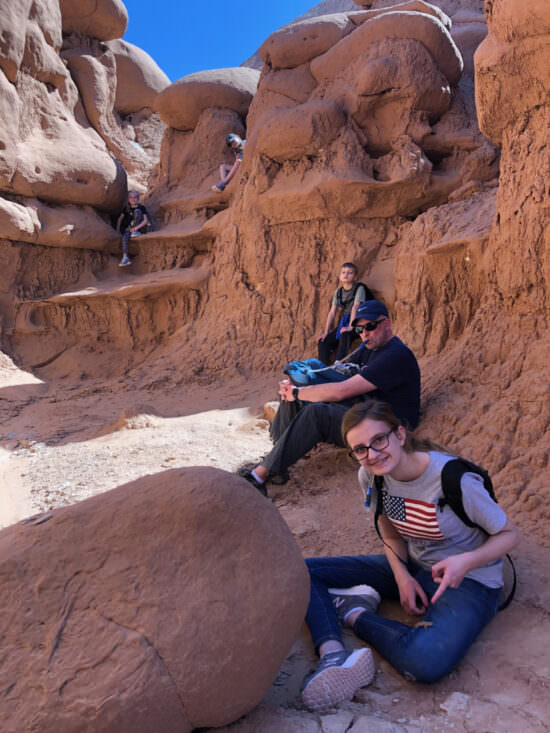 Once again, I must thank Elizard for keeping Brooke happy and occupied.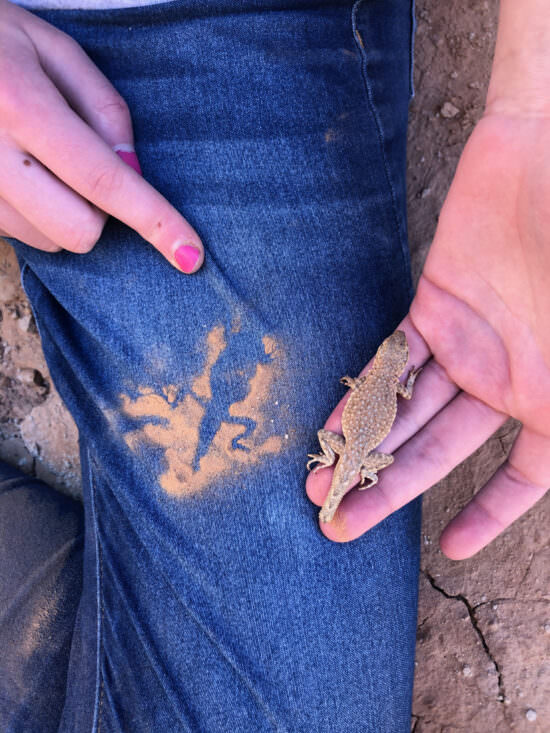 Who am I kidding? The lizard kept everyone entranced:
All right. I'll hold Elizard, too: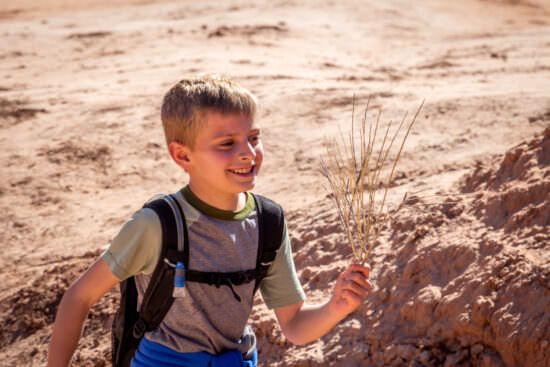 And Brooke built a play pen for Elizard.
After spending the day with us, we returned Elizard to a spot close to where we found him. Thank you, Elizard for allowing yourself to be the object of a family's affection for an afternoon. We may not have been able to have a successful day without you.
Goblin Valley keeps its spot in my heart as one of my favorite places ever.