A couple of months ago as spring break approached, I told Dallas he should try to take a day off during the week so we could do something fun together as a family. He assured me there was no way he could take off that week.
I'm not exactly sure what happened, but the Monday of spring break Dallas announced that he had gotten Wednesday off. Yay for dads being home during spring break!
Ever since Dallas and I went to Moab six years ago, we've been dying to take the kids to Goblin Valley. It's a huge area with funny-looking rock formations, and you climb and explore to your heart's content. Our kids love climbing all over rocks, so we were sure this trip would be a huge hit.
We got up early in the morning and took off. We made it to Green River at lunchtime, so we grabbed some food and headed the rest of the way to Goblin Valley.
We sunscreened up, took a couple pictures of the valley, and set off to exploring.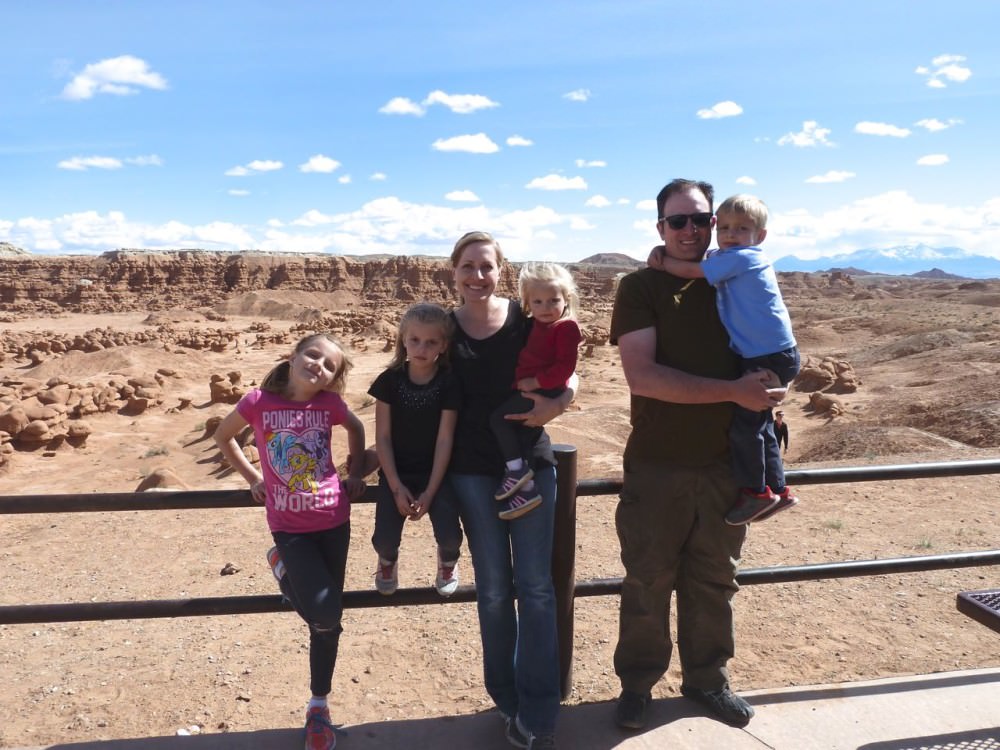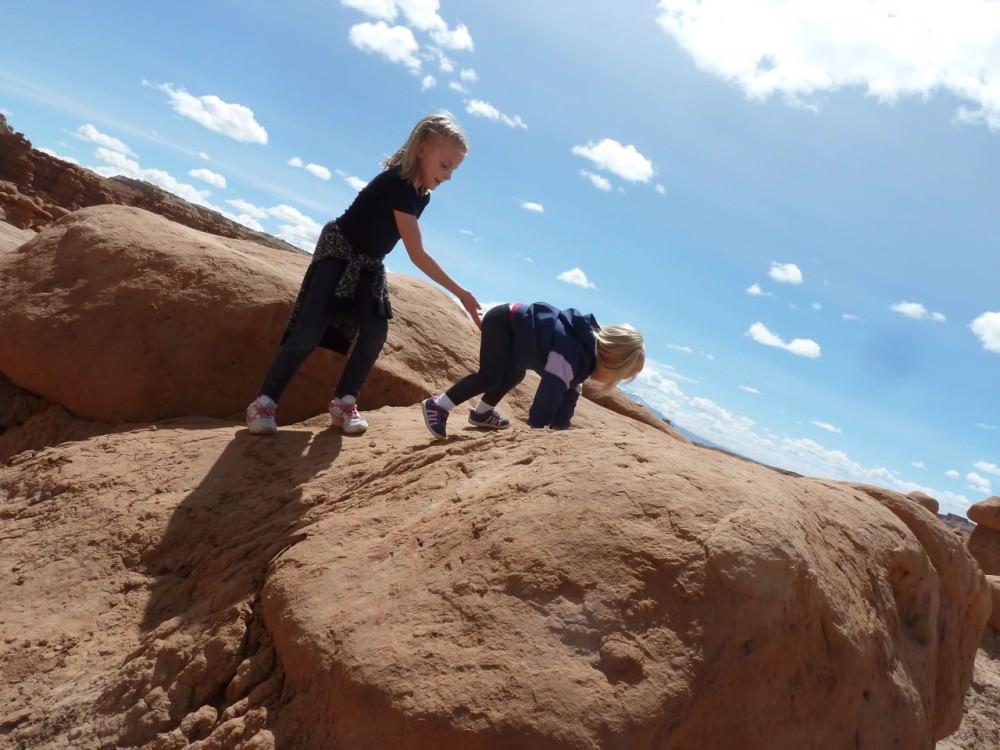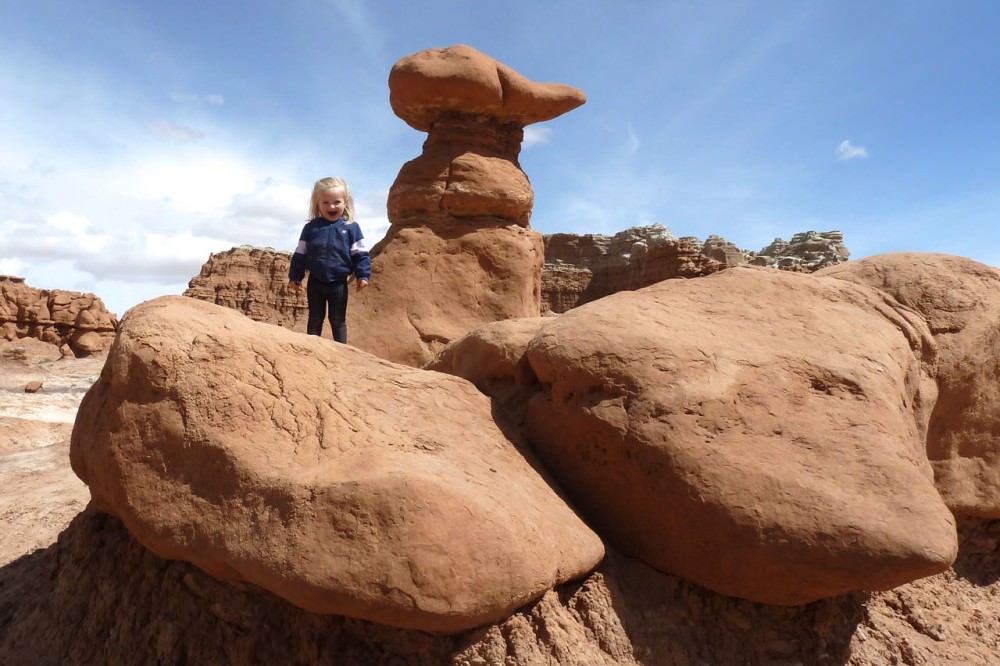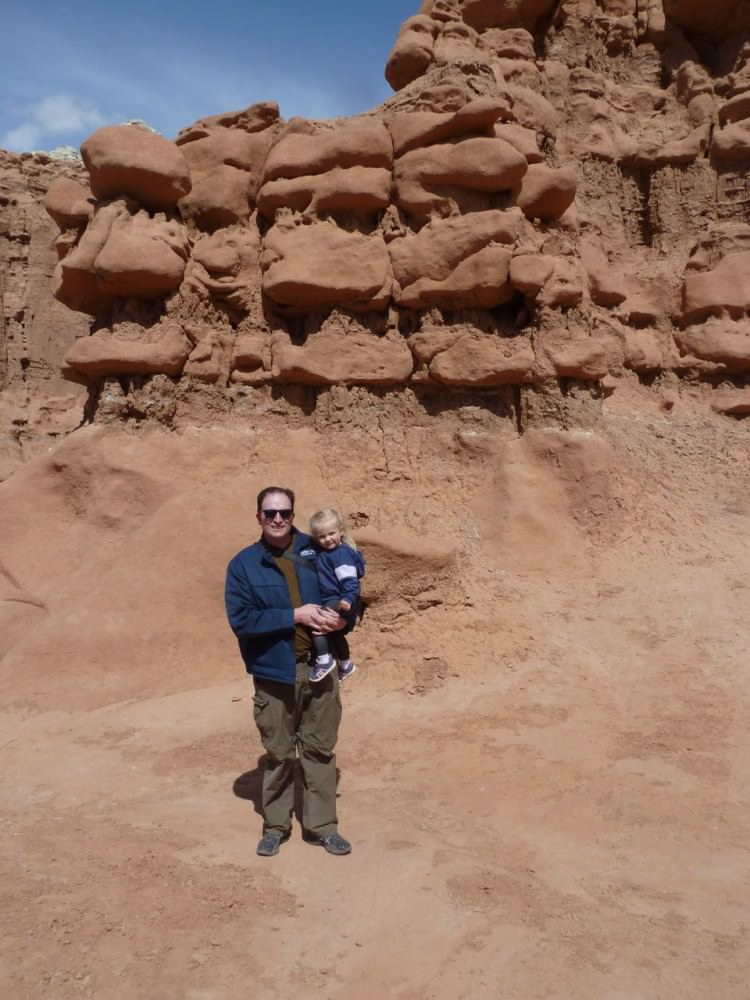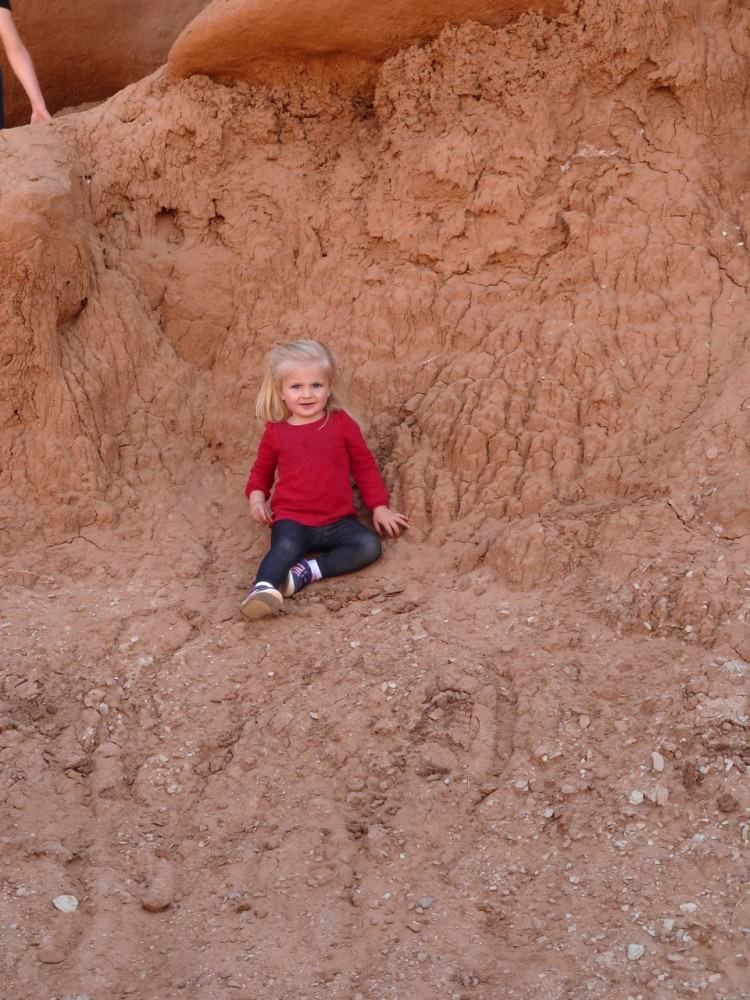 The kids loved finding these little caves: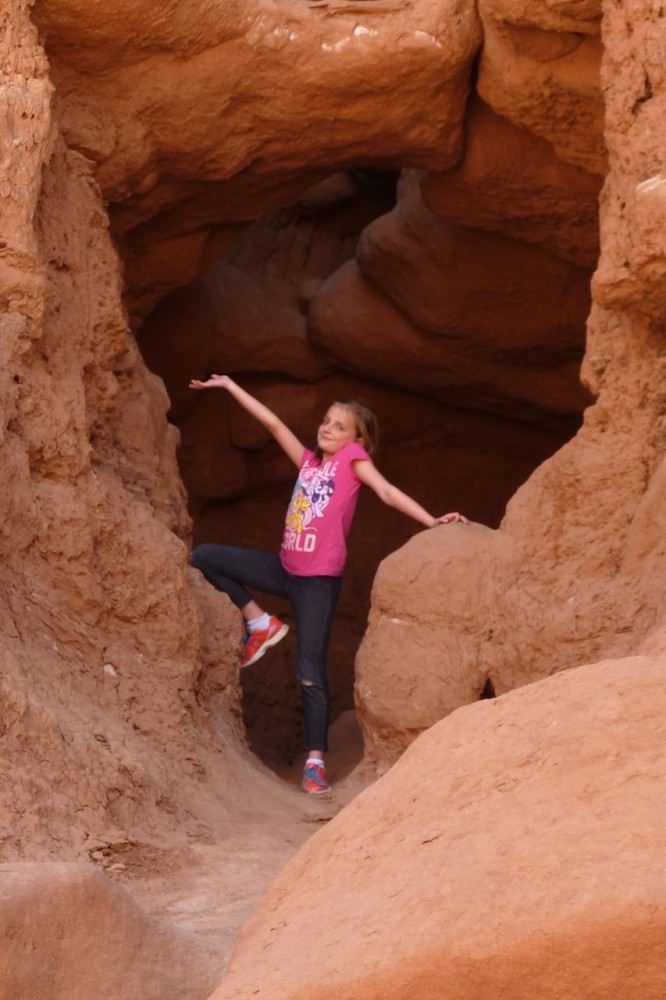 This was Spencer most of the day: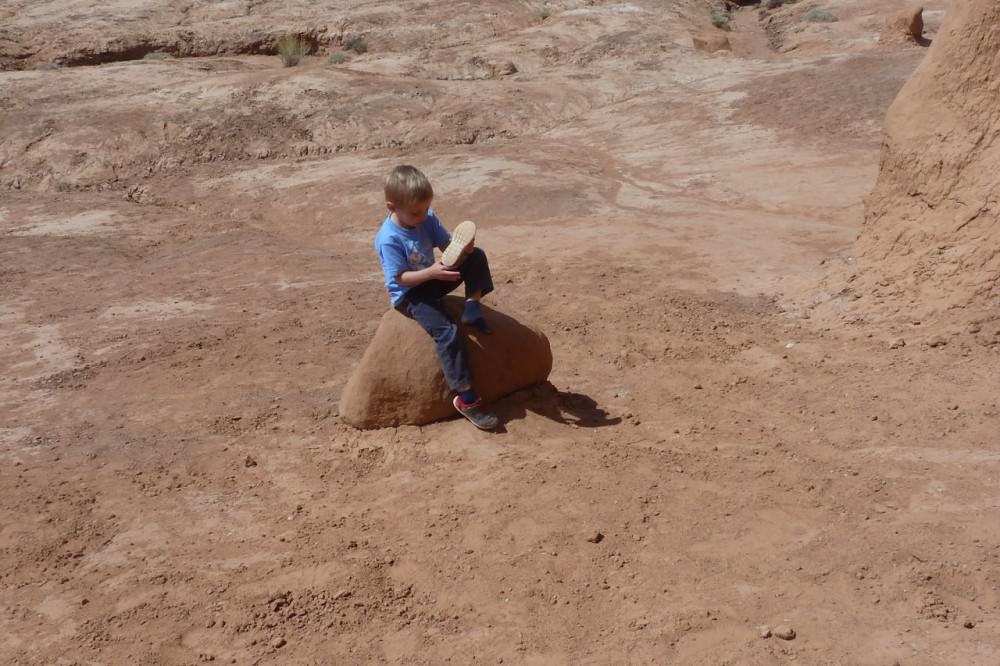 He really hated the rocks getting into his shoes.
After about an hour of exploring, the kids were getting really crabby and whiney. They were tired and wanted to leave. Dallas and I were both thinking the same thing which was, "We just drove four hours and we have to drive four hours back. We are not leaving after only ONE HOUR."
I was so sure the kids would have a blast and never want to leave. How had I misjudged so grossly?
We decided to head back to the car and have a snack break. We let the kids gorge themselves on crackers, granola bars, candy, and water. Turns out that snack was just what we needed. We set off again and this time the kids were running ahead of us scampering all around having the time of their lives, just as I had envisioned they would. We wisely brought some hard candy with us as we were hiking this time so anytime someone got tired or complained we could give them a Jolly Rancher and that would keep them happy again for a long while.
The second half of the day was perfection. We had so much fun exploring and laughing at all the funny rocks we saw.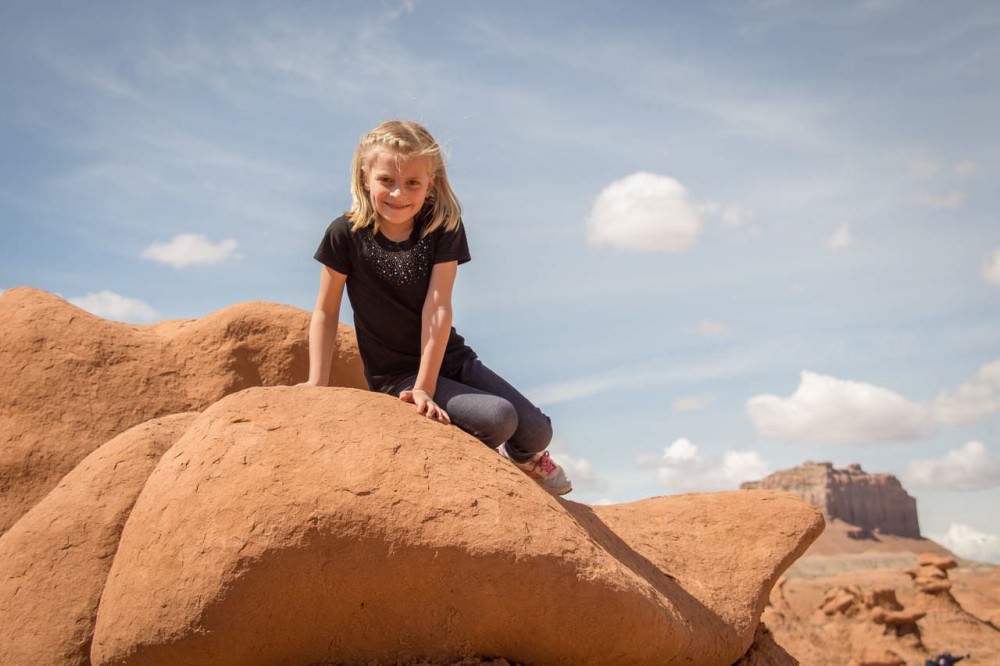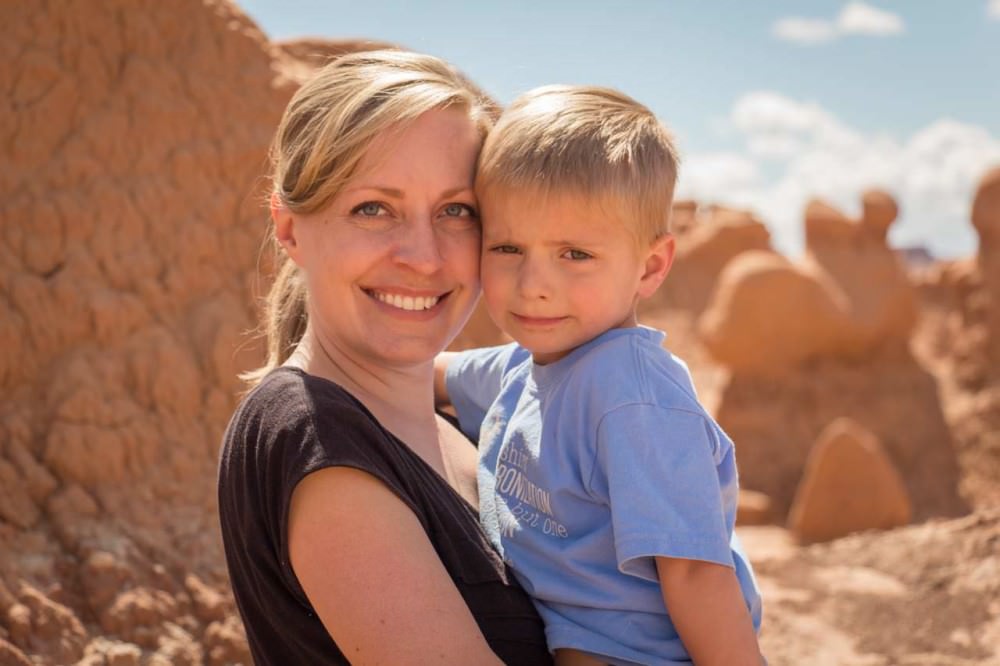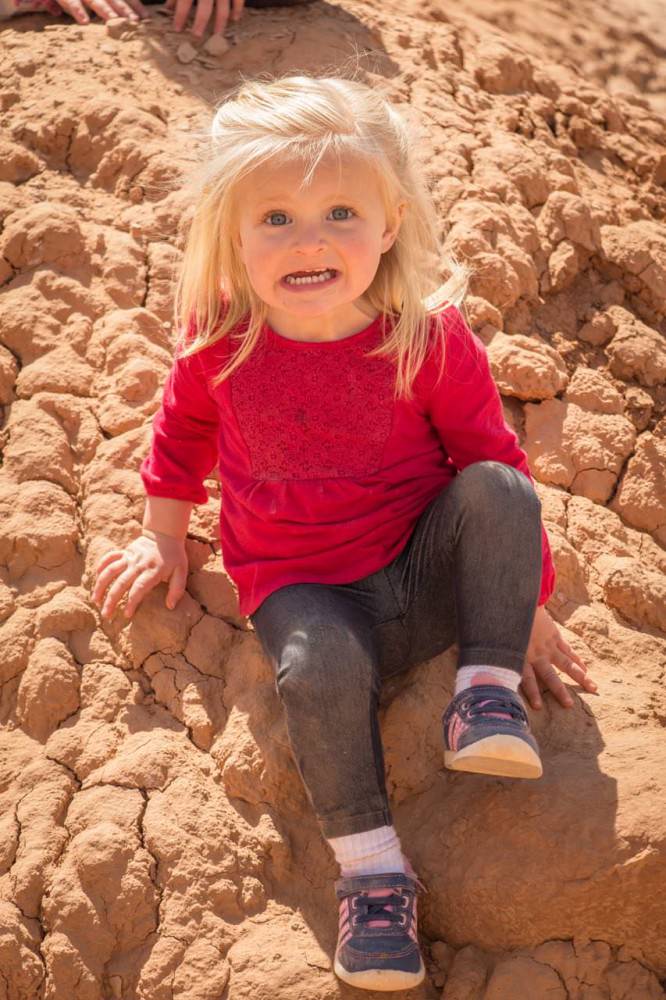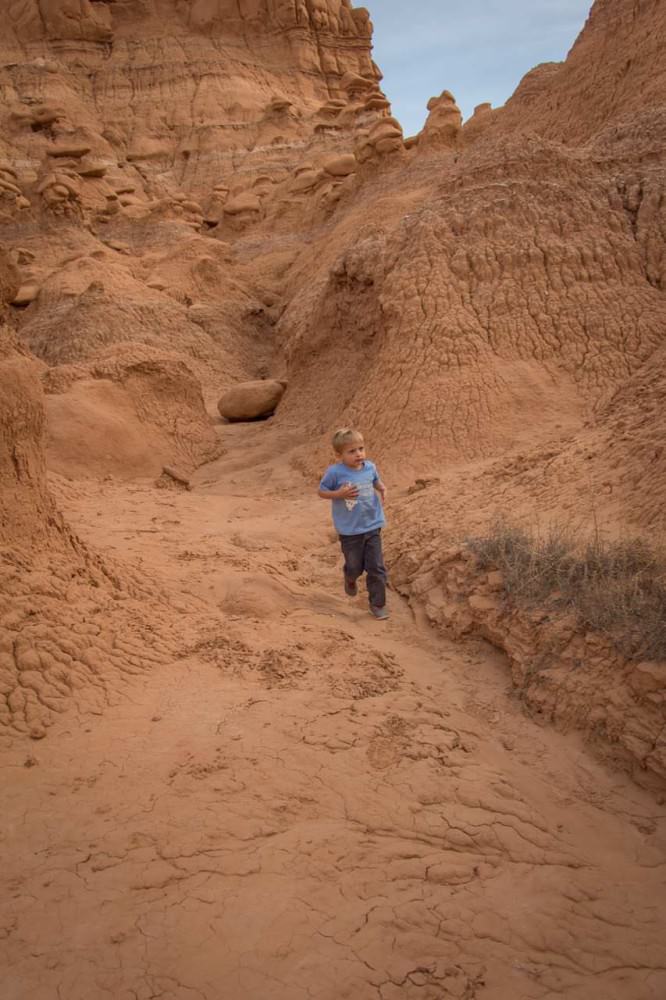 There weren't many people around, so we were by ourselves most of the day. Late in the afternoon we could hear someone following us. After a while a woman found us and desperately asked if we knew how to get back to the cars. We pointed her in the right direction and before leaving she took several pictures of us: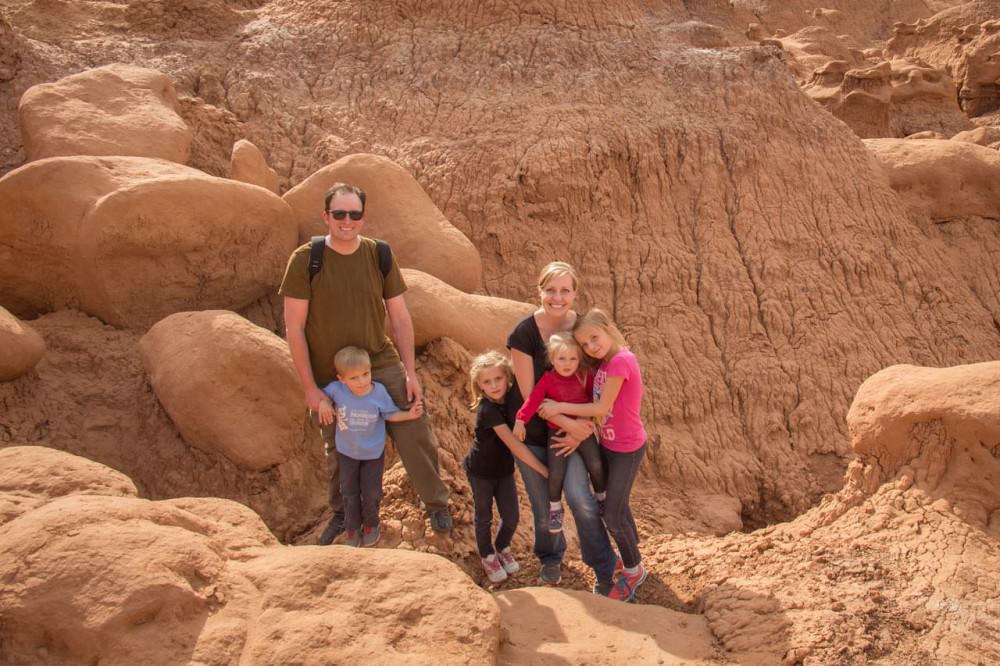 She insisted on taking one of just me and Dallas and was really bothered that Spencer slipped into the shot. We assured her we're used to little people photobombing our pictures, and it was okay.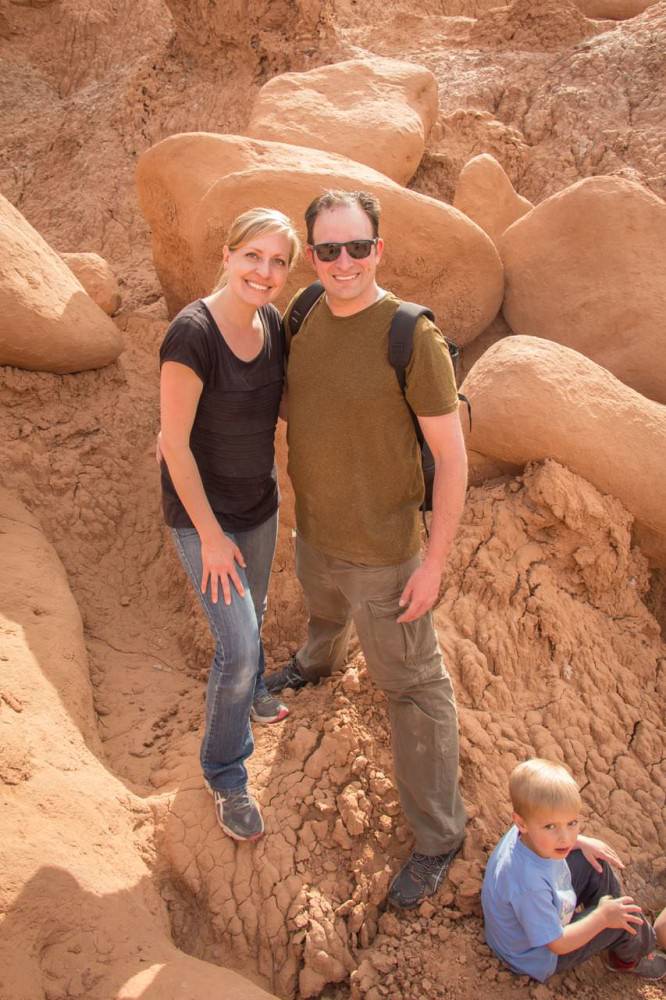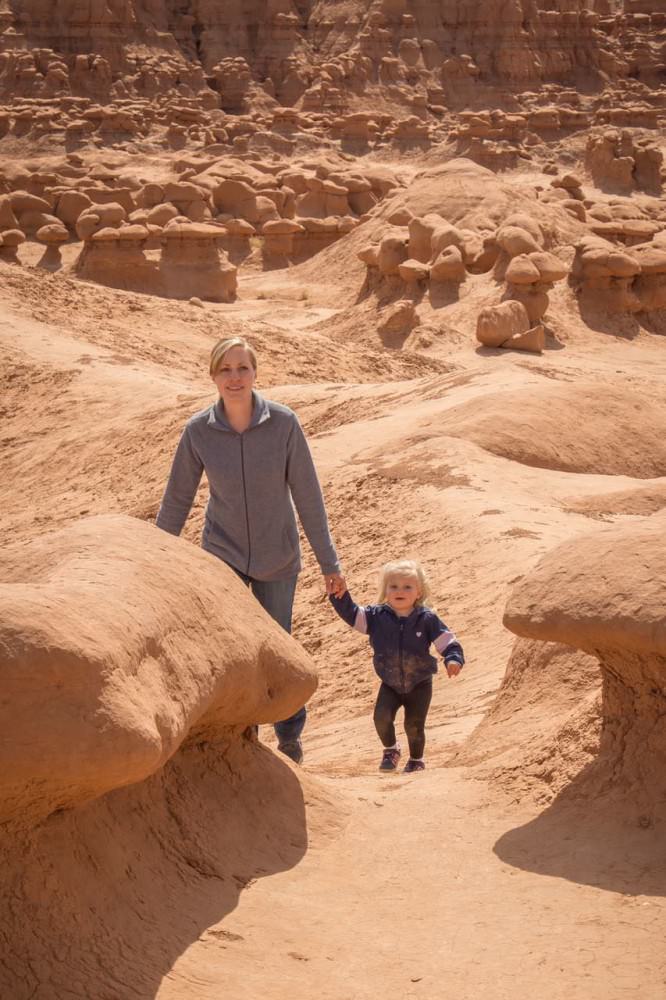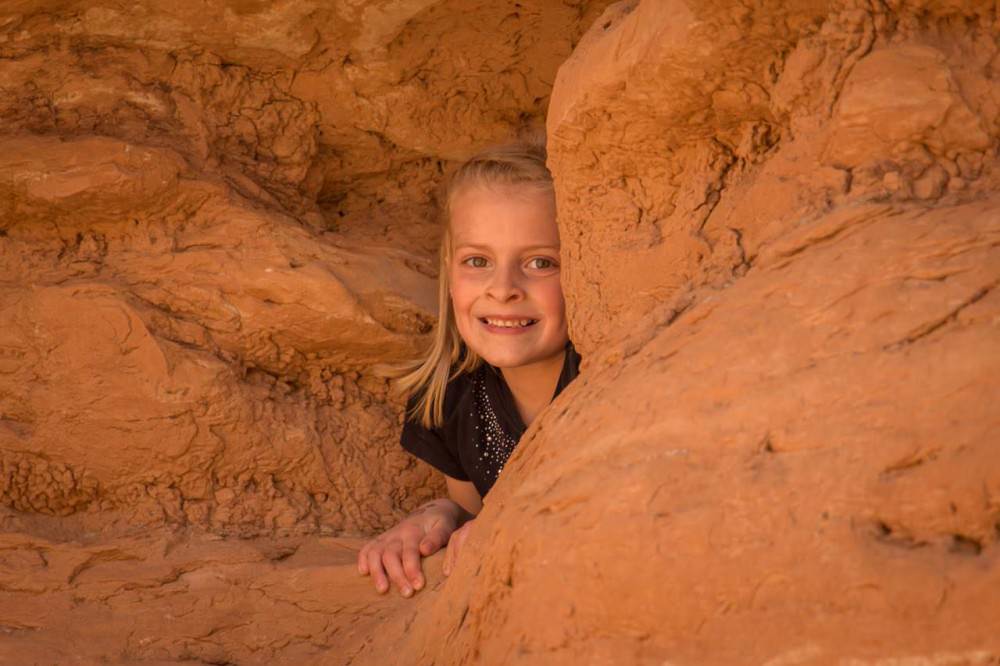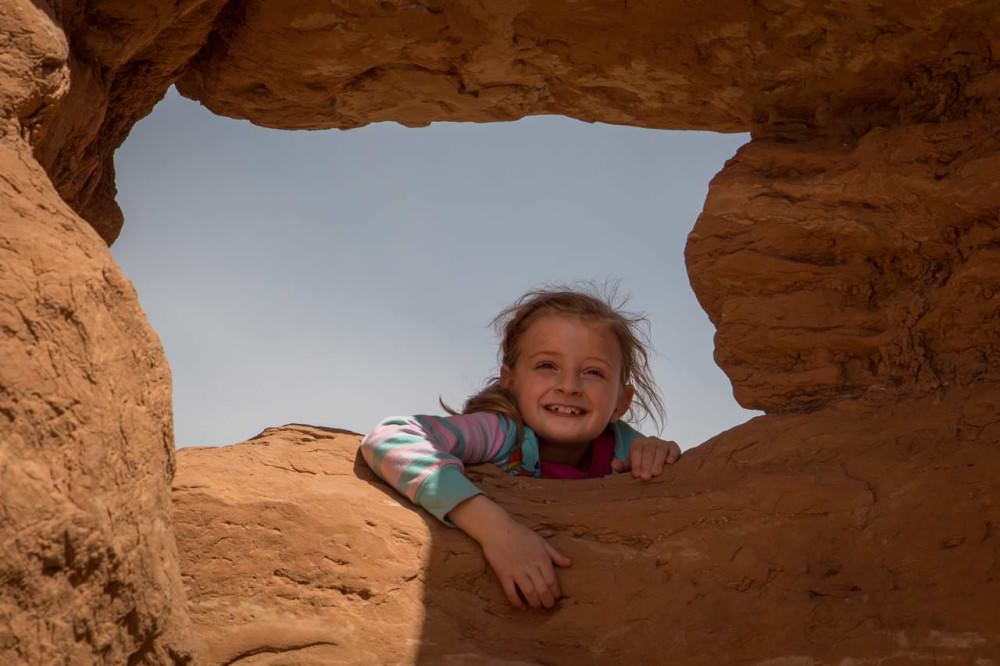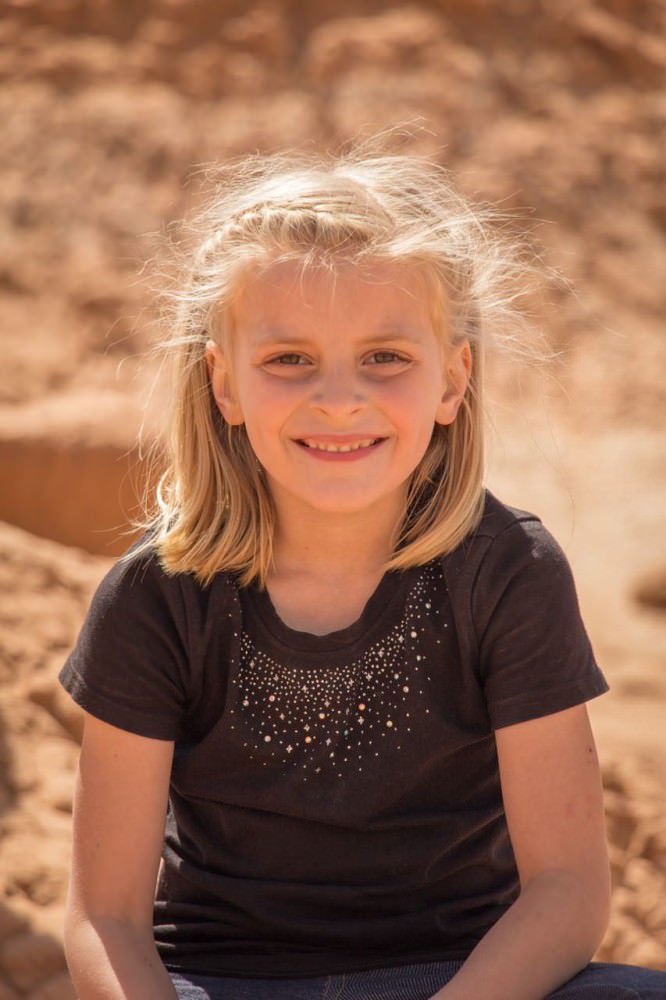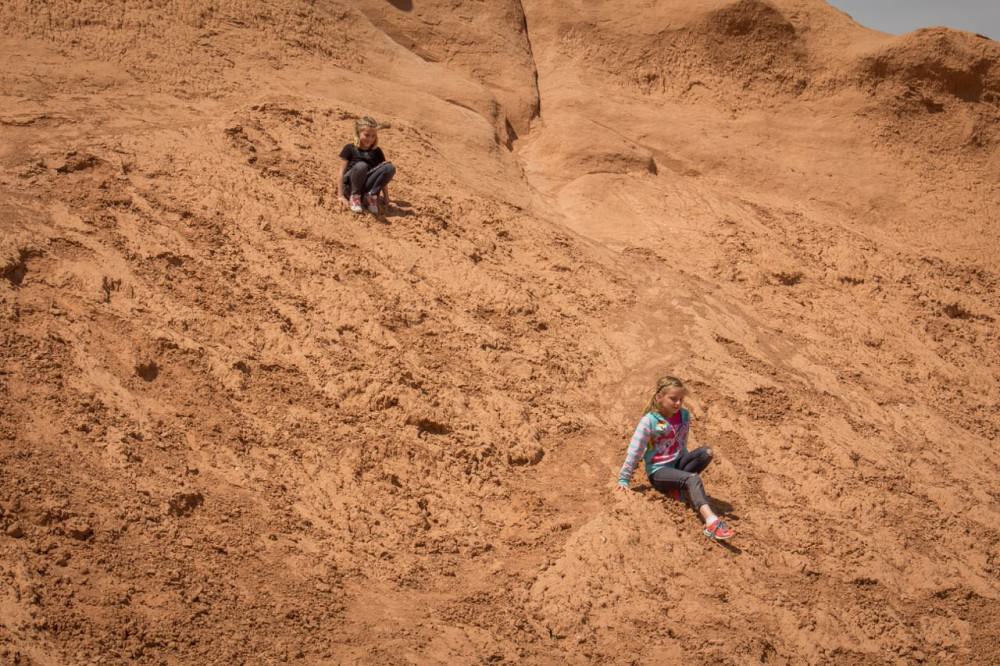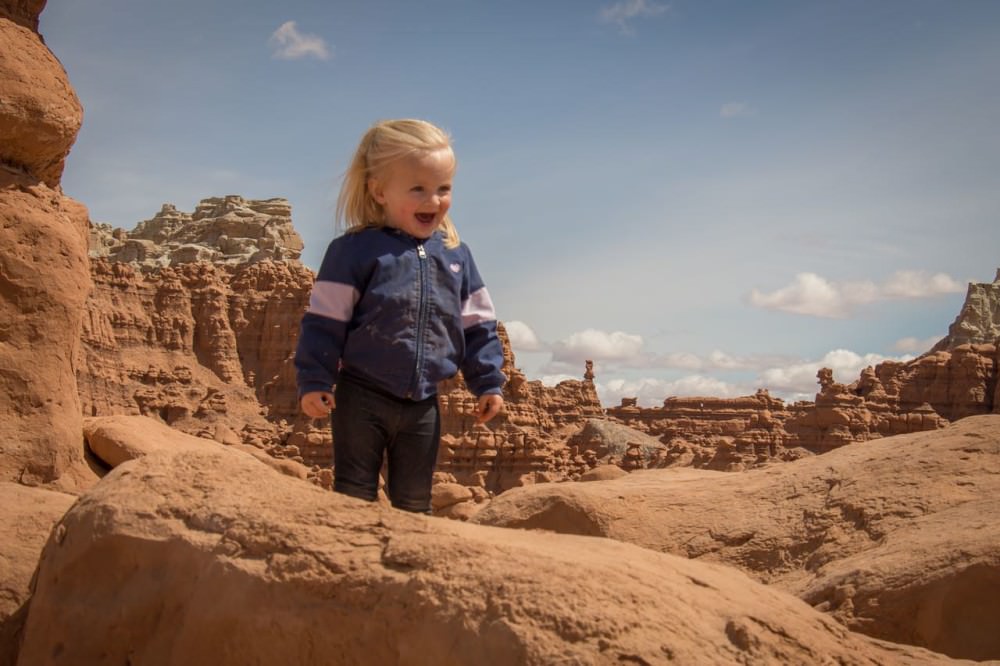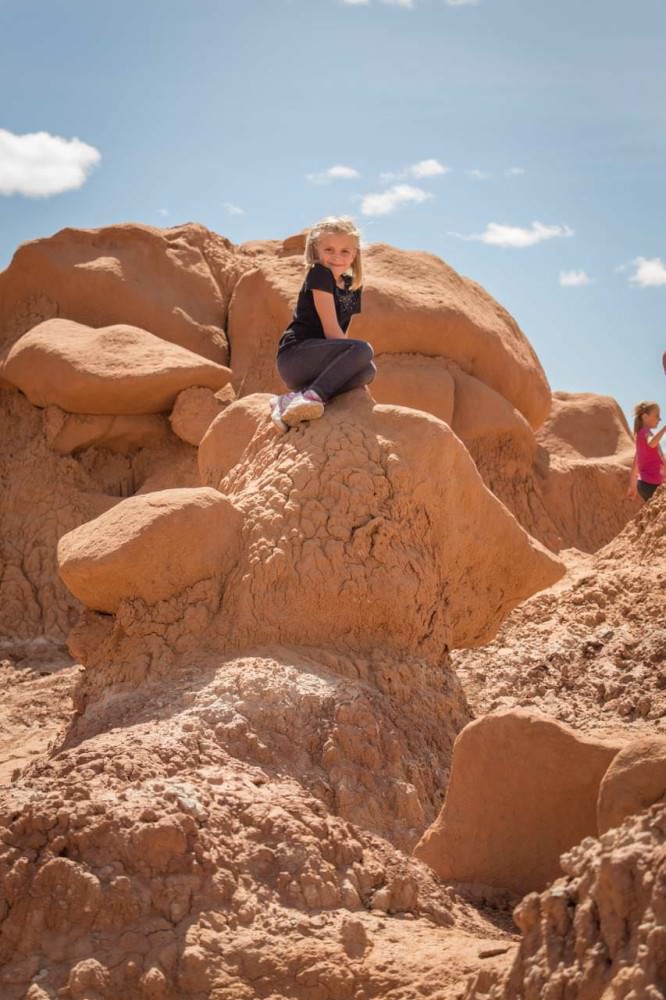 Brooke jumped off a rock: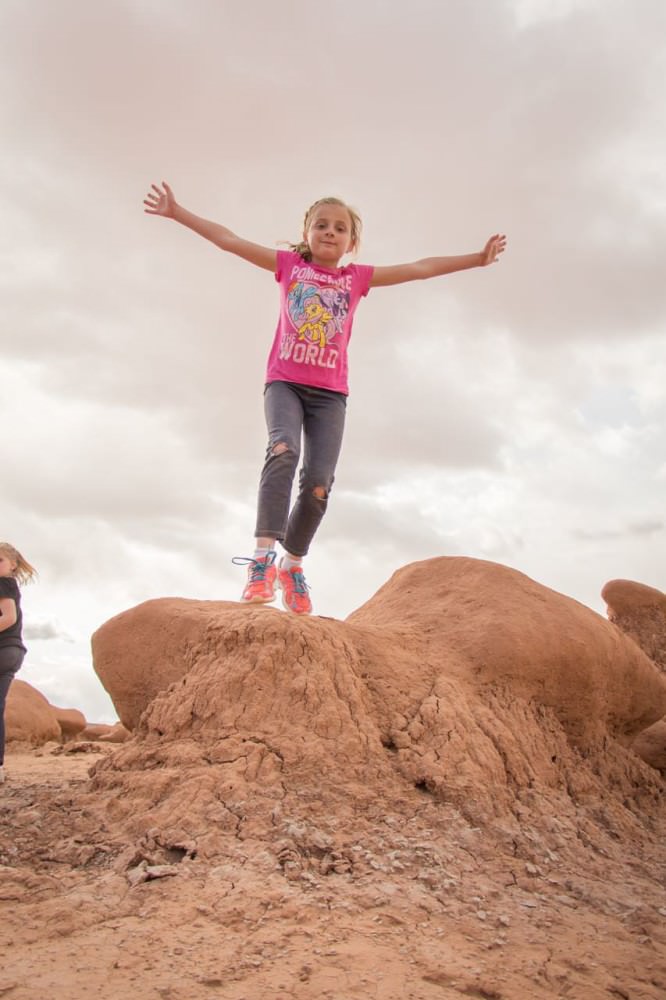 Then Caroline got some air: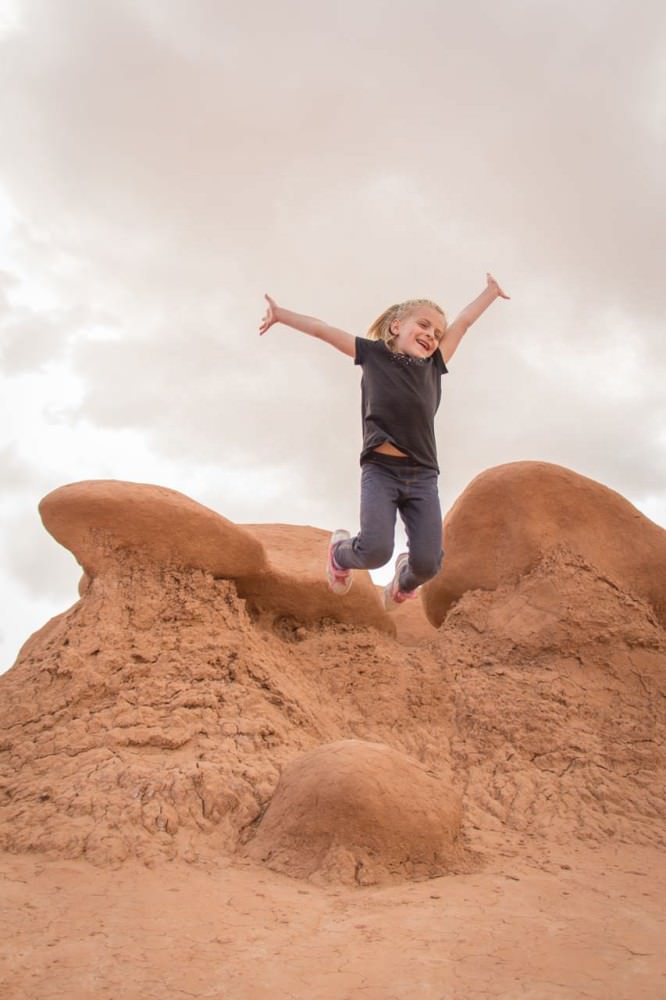 So of course Madison had to try: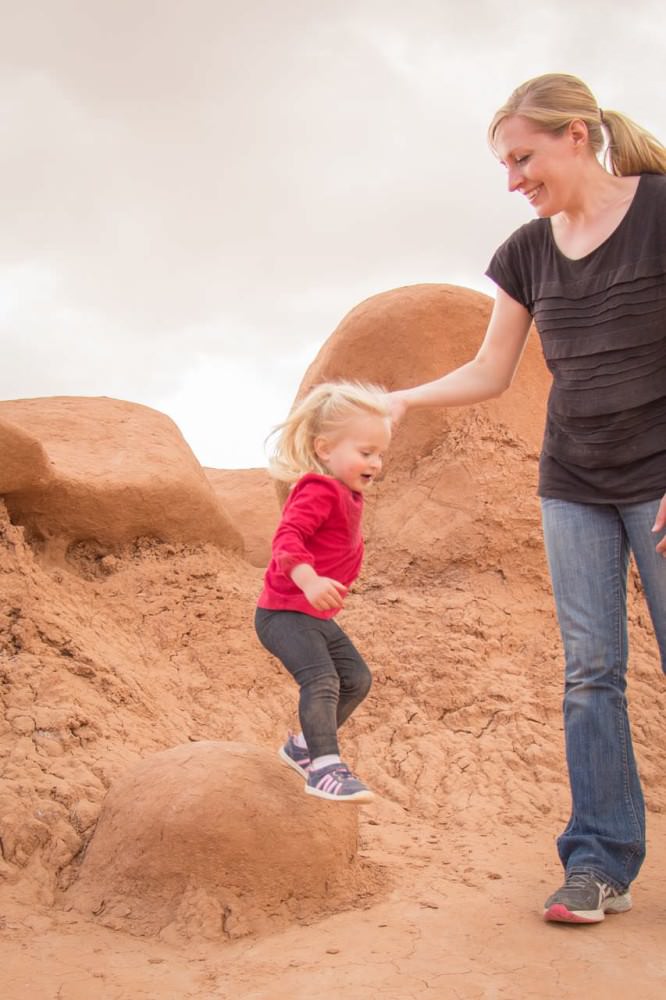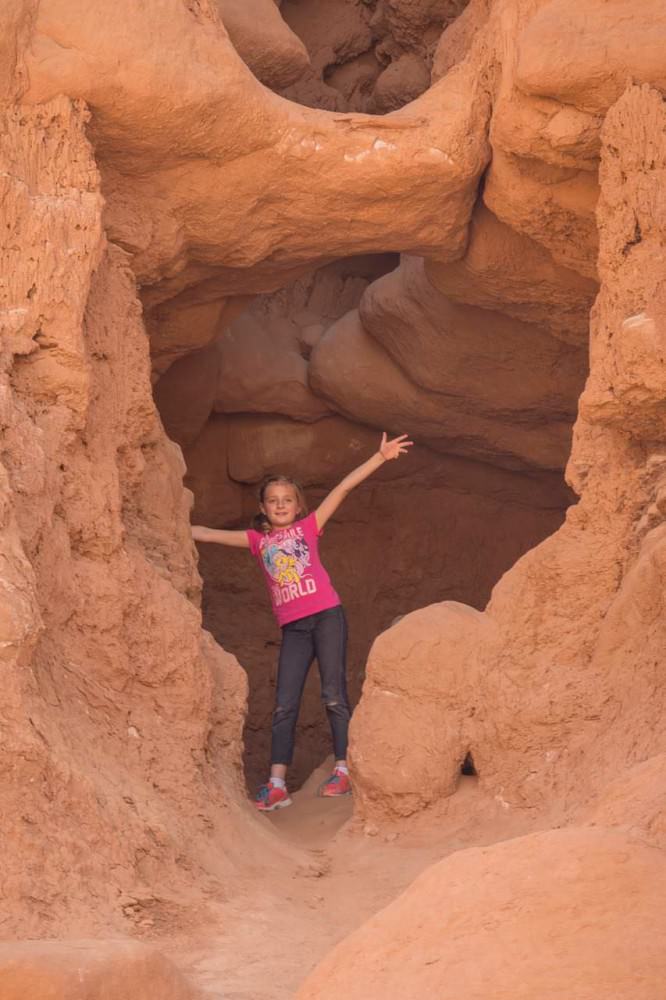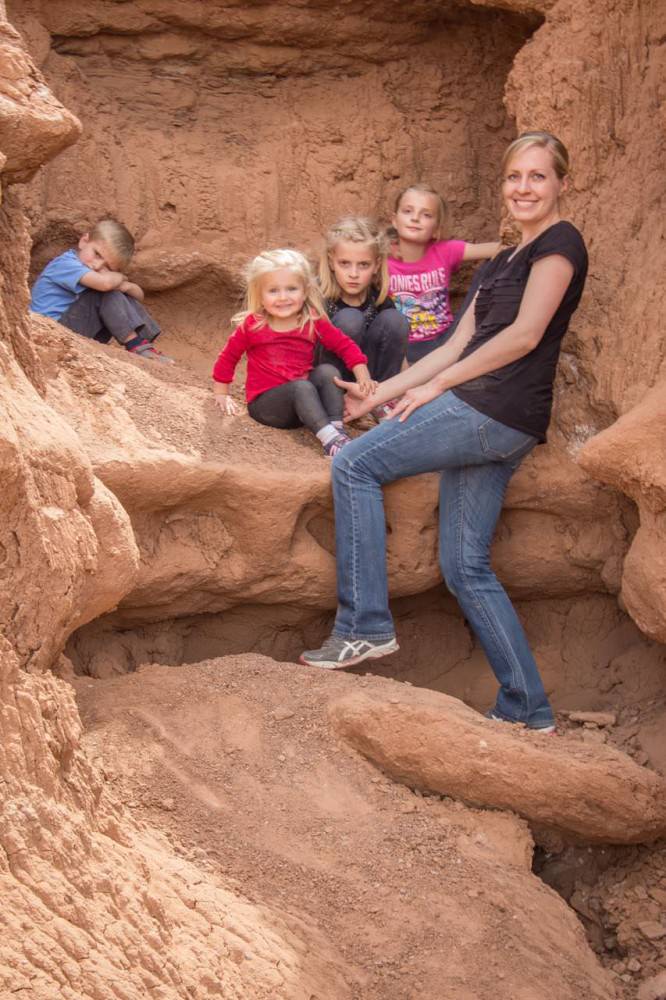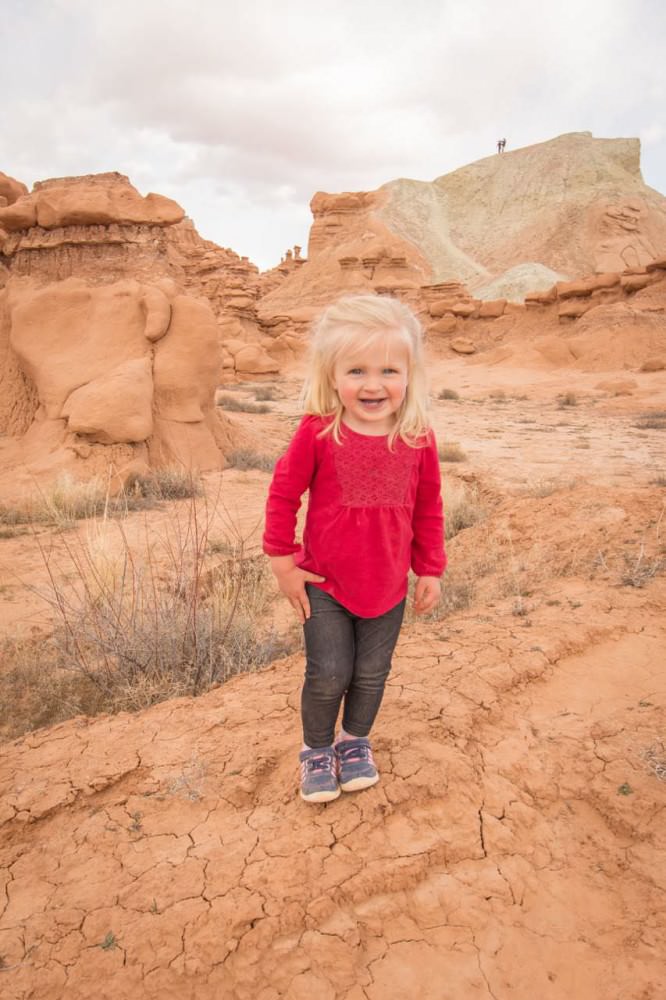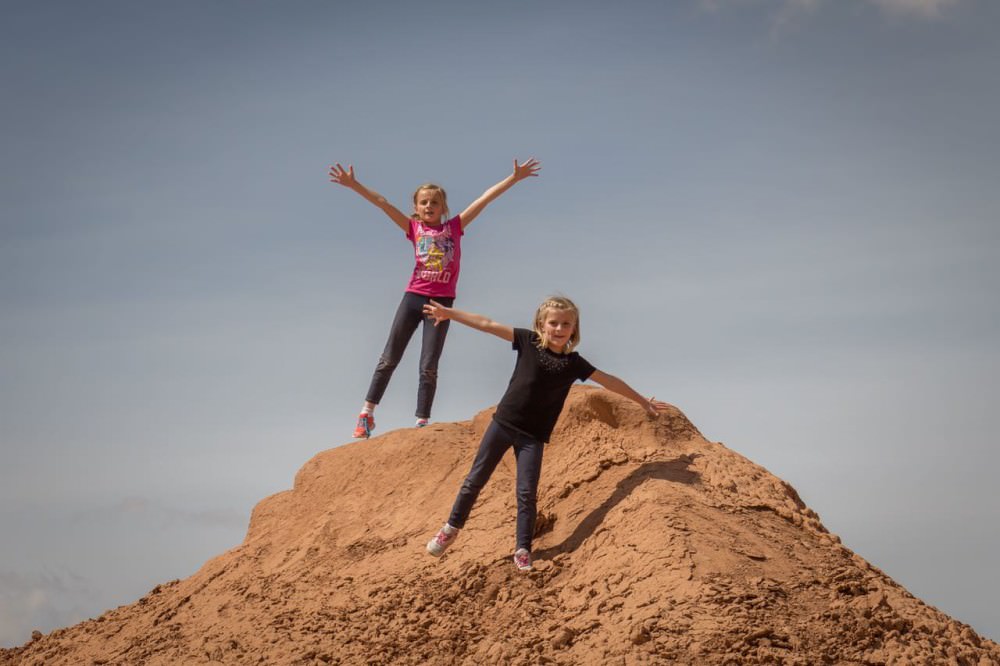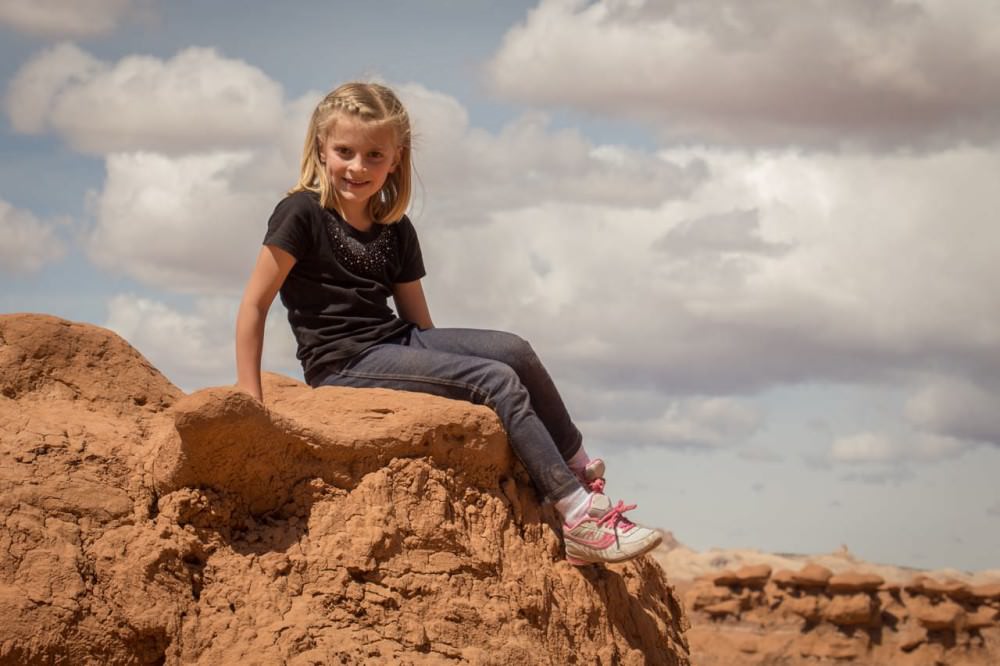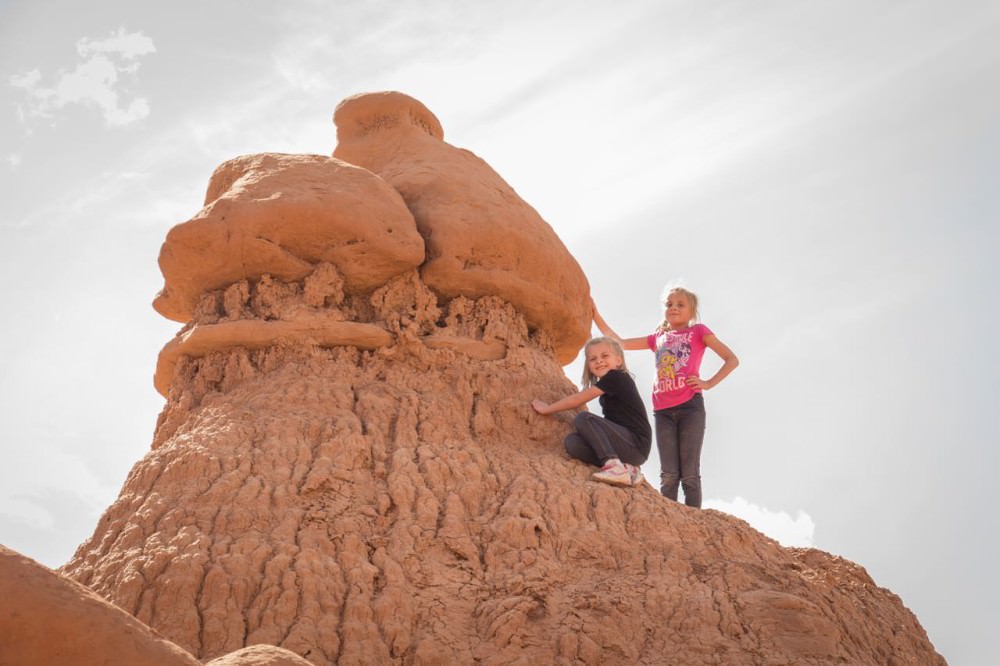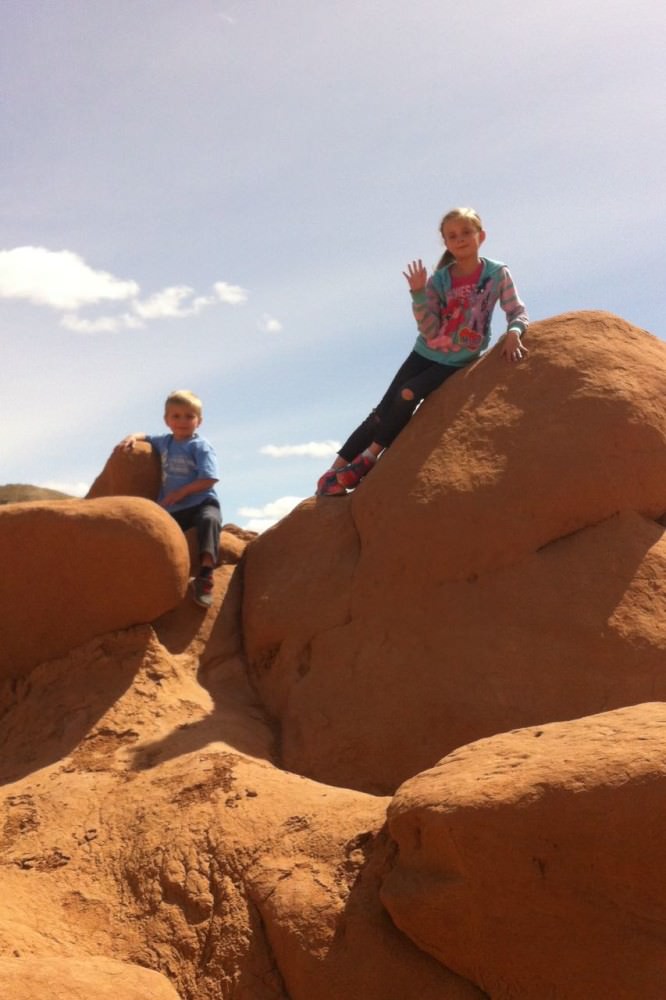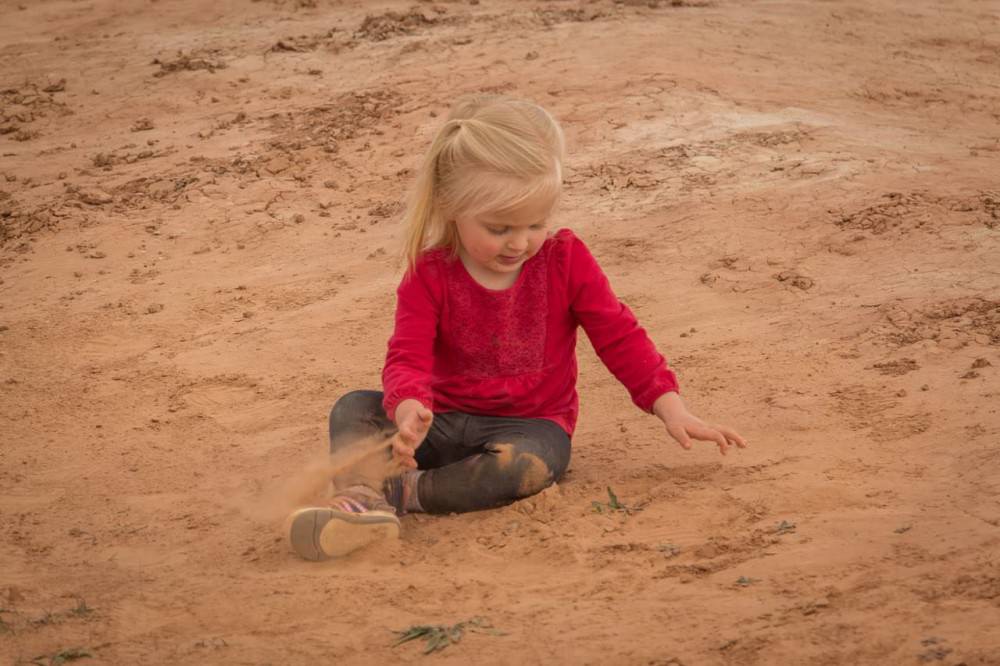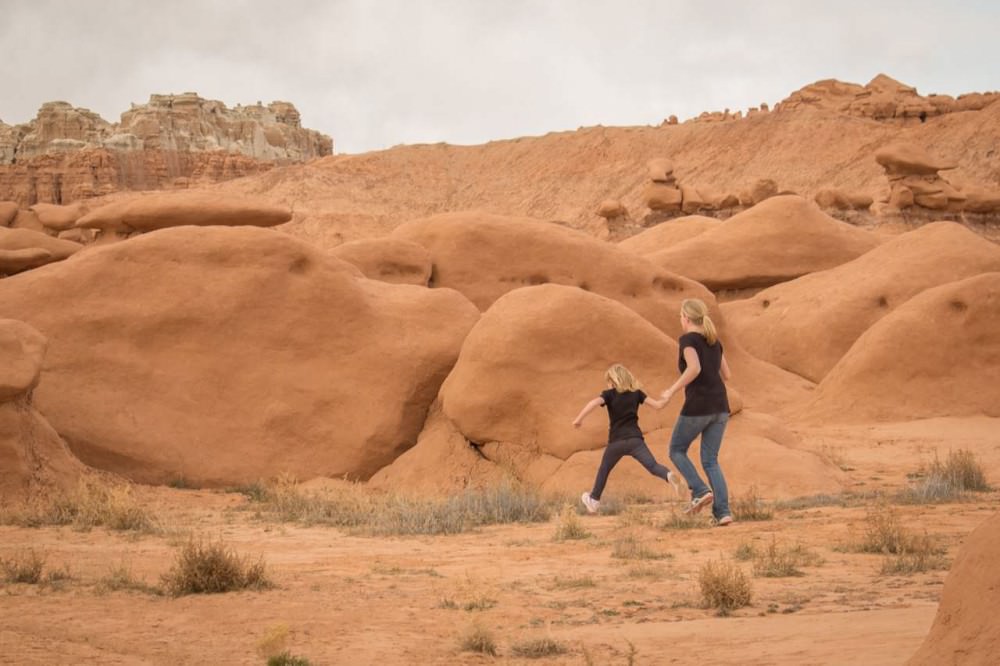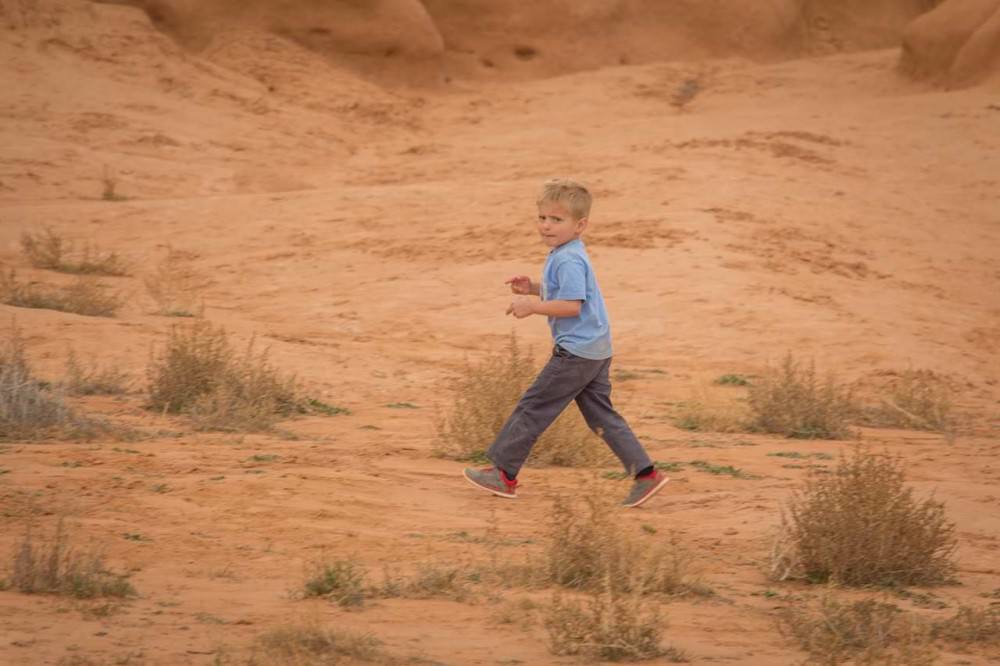 Brooke really conquered the gaze-victoriously-into-the-distance look: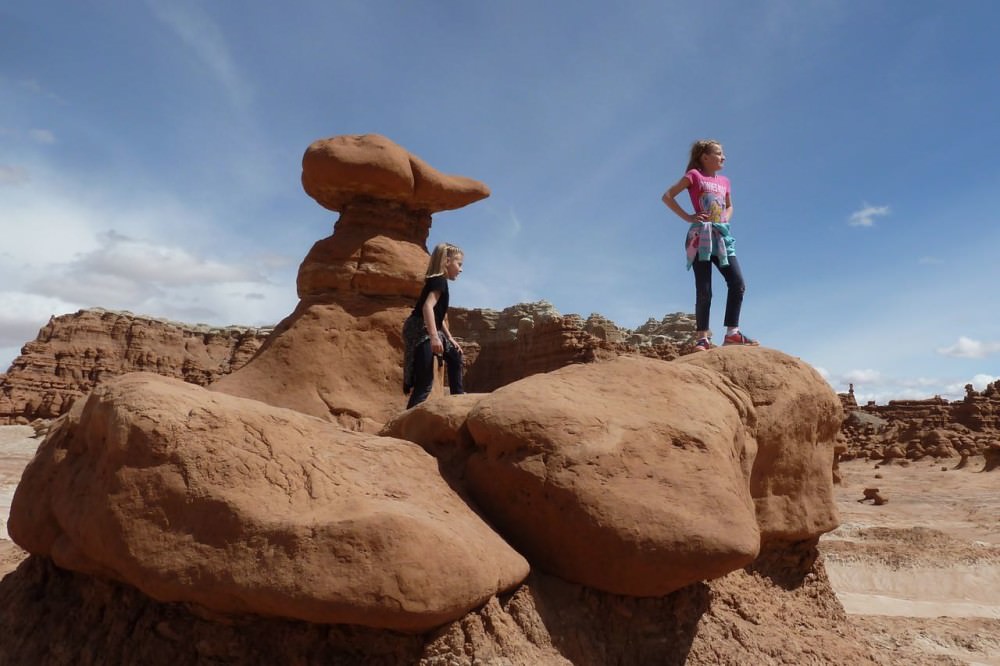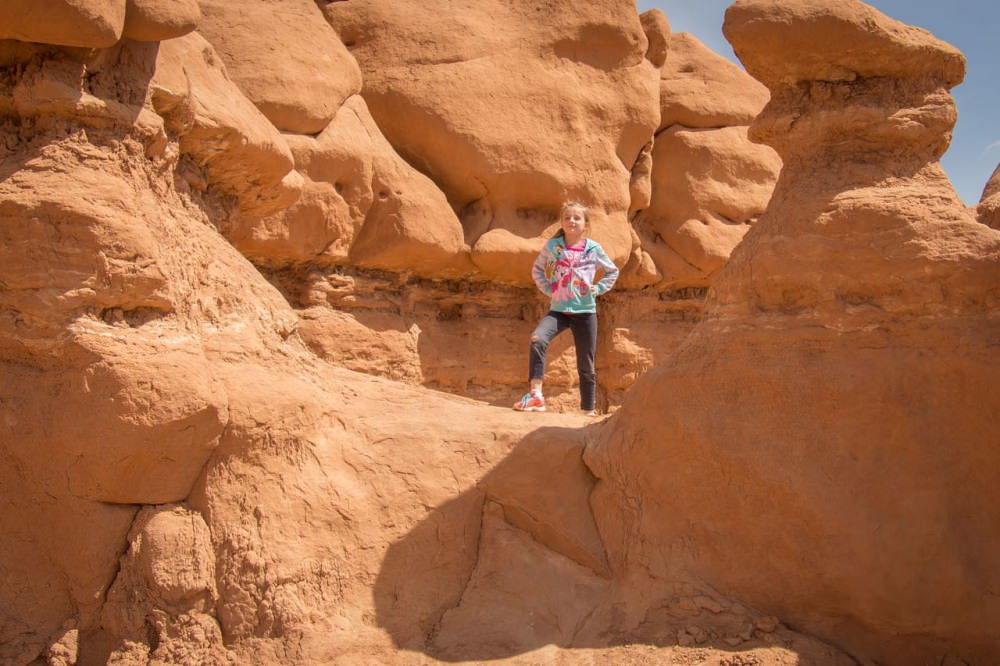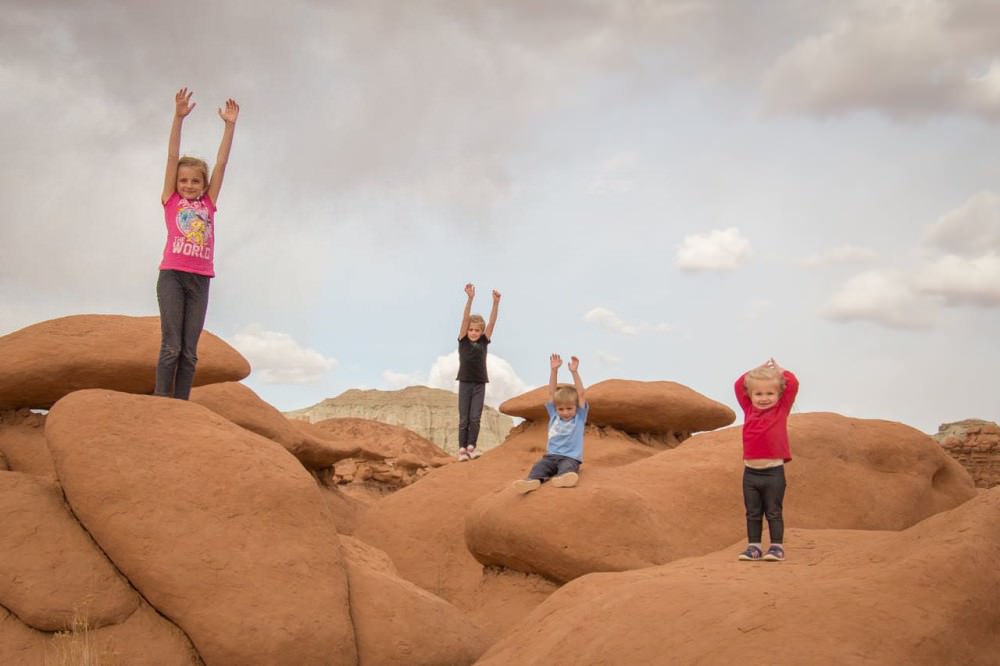 Brooke: "Can we take a picture with just the girls looking adorable?"
Done: