The wait is over!  Here we are in all of our Halloween glory: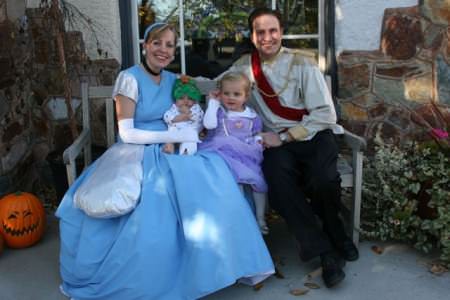 Cinderella, the Pumpkin, the Fairy Godmother, and the Prince
Let's take a closer look at my babies (and by babies, I don't mean Brooke and Caroline.  I'm referring to the costumes I labored over, of course!).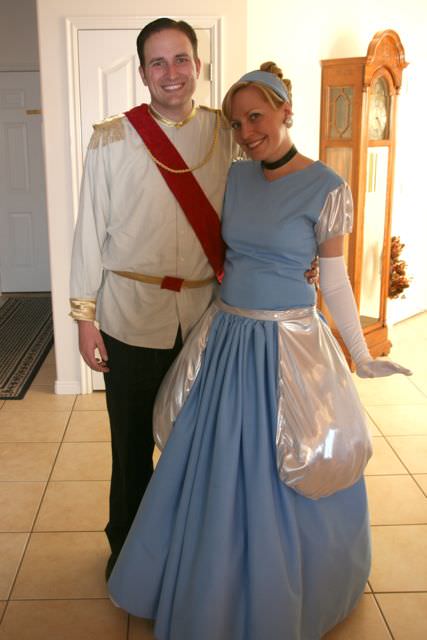 Cinderella and the Fairy Godmother at our ward Trunk-or-Treat.
I know, I know.  Fairy Godmothers should probably have wings.  And wands.  I was obviously more into making my own costume than caring about Brooke's.  By the time I got around to shopping for fairy wings, the store had sold out.  Oops.  Sorry Brooke!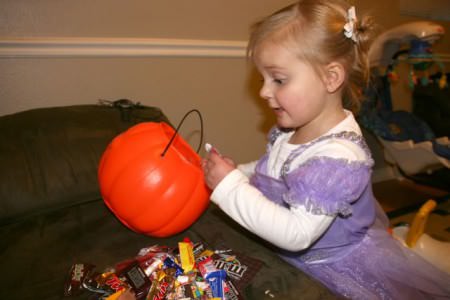 Inspecting the loot.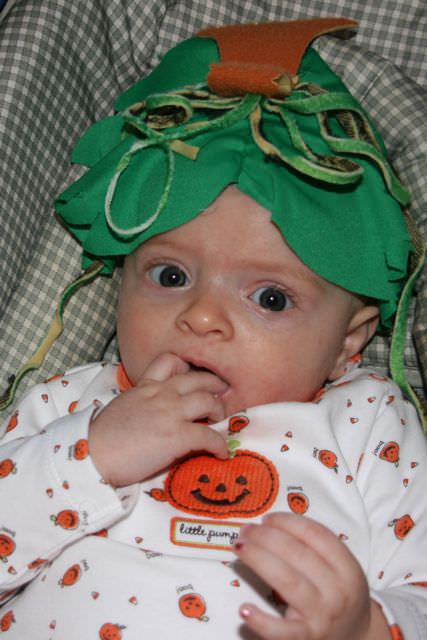 Special thanks to Jacob and Laurie (my brother and sister-in-law) for unknowingly providing Caroline with her Halloween costume!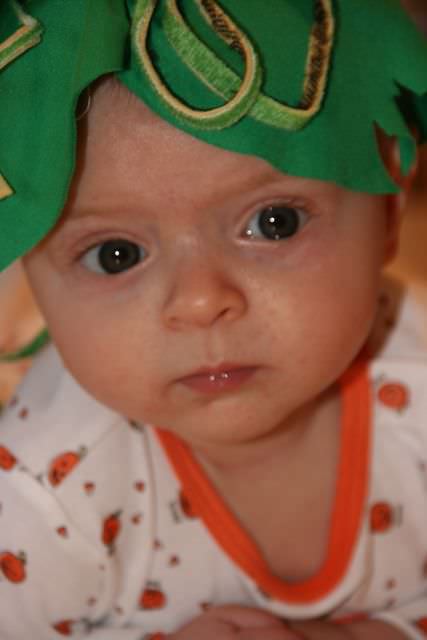 I just can't get enough of that cute face, drool and all!