One of my New Year's resolutions was to stay up-to-date on the ol' blog. Here we are at the end of April, and I'm finally documenting Halloween and Christmas. Not quite as timely as I had hoped, but this is the kind of behavior you've probably come to expect from me by now.
We did our usual Halloween activity of attending the Monster Block Party and riding horses:
I had heard about a guy who builds huge dinosaurs in his front yard. We had to take our dino-loving boy to check it out. It did not disappoint:
Halloween day brought us the cutest little unicorn: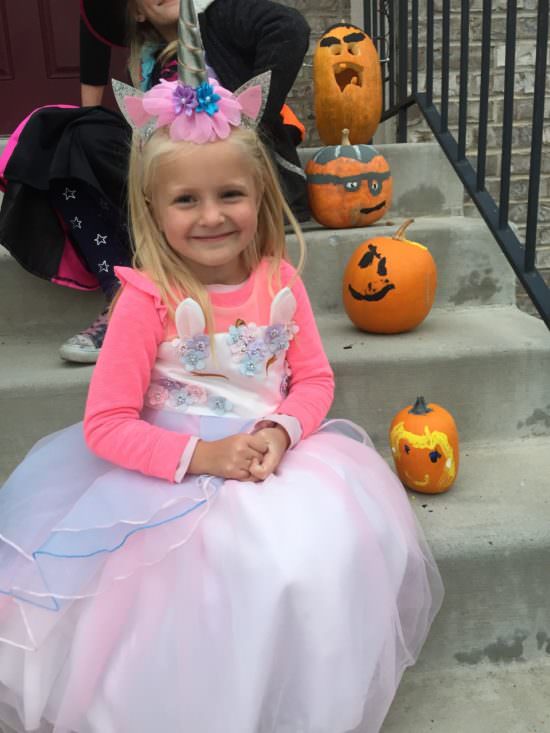 We also had a dinosaur, an angel, and a witch:
Christmas started with the kids making Christmas lists. I particularly enjoyed the top right picture of Brooke's list. She loves to express herself through pictures: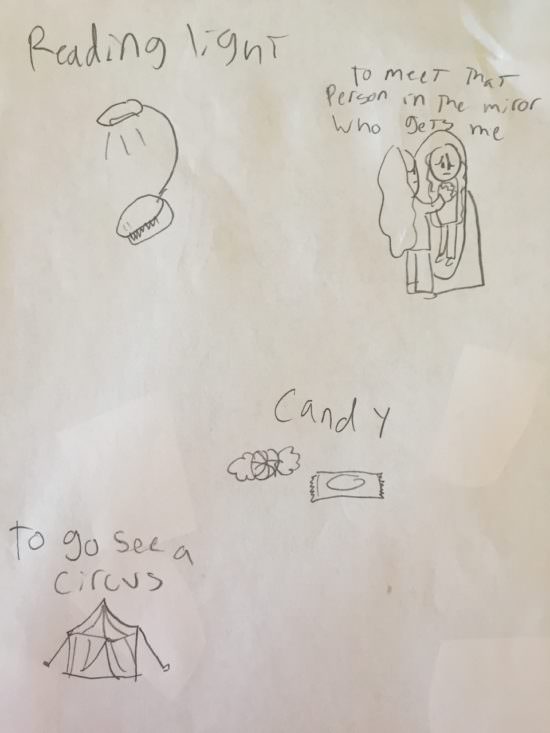 I got a brand new nephew! My baby brother had a baby! Well, I mean, his wife had the baby, but still. Baby Kade is adorable and we all love when we get to snuggle him:
We looked at amazing Christmas lights. Only half of us were appropriately dressed:
Christmas morning came and brought with it the usual excitement: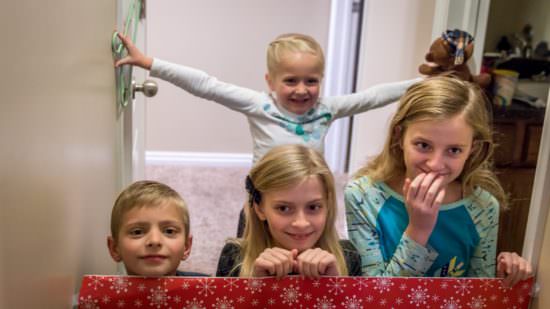 Several days before Christmas Brooke was doing weird things with my hands. Upon closer inspection, I realized she was getting my fingerprints. She would color my finger with pencil and then place clear tape over my finger. When she removed the tape, she found she had captured my fingerprint. She also retrieved Dallas's fingerprint. I couldn't figure out why our fingerprints were all of a sudden so important to her.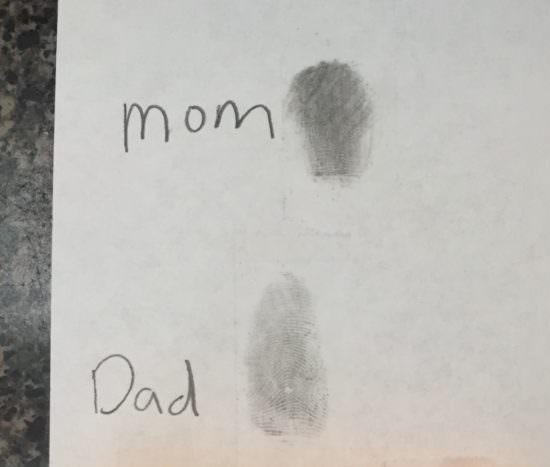 Everything became very clear once we saw the note that Brooke left for Santa on Christmas Eve: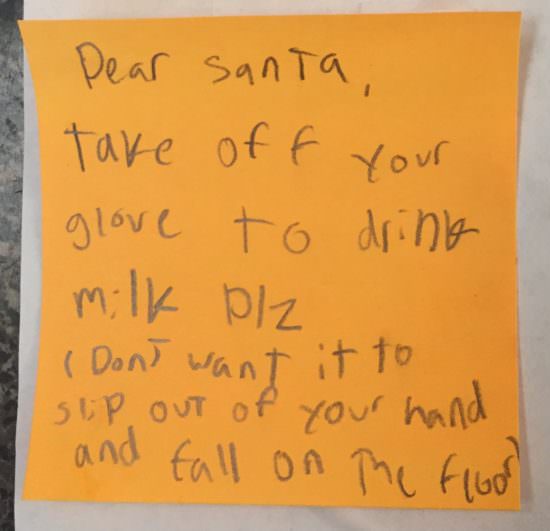 Sure enough, on Christmas morning Brooke went straight to the glass of milk. She held it up to the light and found a fingerprint. She used her tape method to transfer the print and compared it with her known samples (mine and Dallas's fingerprints). After much inspection she concluded that Santa had a completely different fingerprint from me and Dallas proving without a doubt that he is the real deal.
Right before Christmas we heard the news that our 11-year-old Brooke would be able to start young women's in a few days AND attend the temple to do baptisms for the dead. A temple recommend holder was in order!
Madison REALLY wanted Shopkins. Her wish was granted. To say she was thrilled would be an understatement:
The kids went on a scavenger hunt which ended in the garage with a new bike for Brooke, new scooters for Caroline and Spencer, and roller blades for Madison.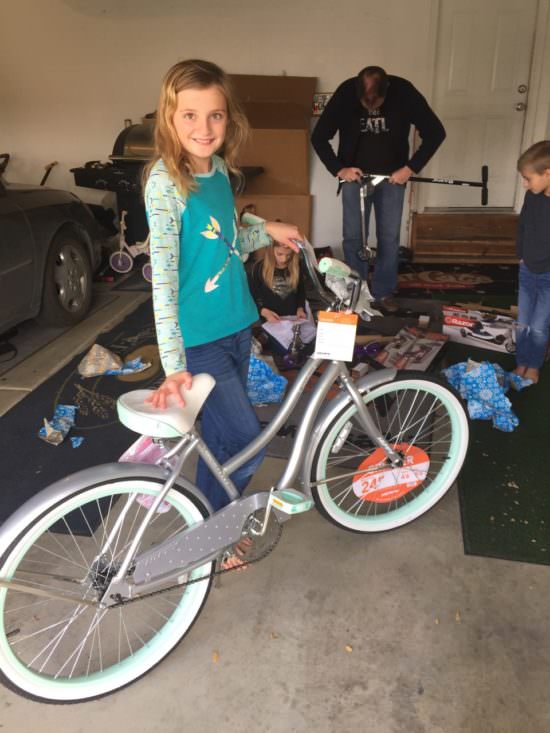 The kids got right to work building their Lego sets: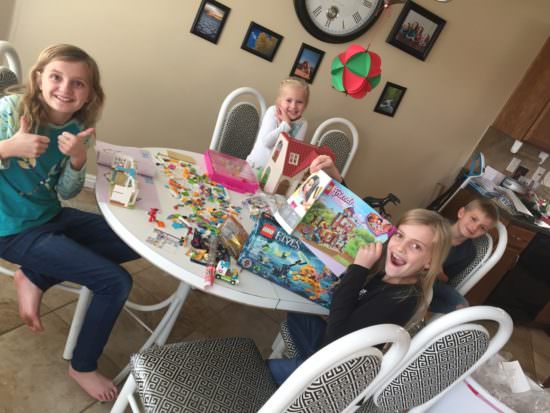 Brooke got creative and built Bigfoot's foot…wearing a flip flop:
Brooke decided the time had come to get her ears pierced. She got some earrings in anticipation and she couldn't stop looking at them: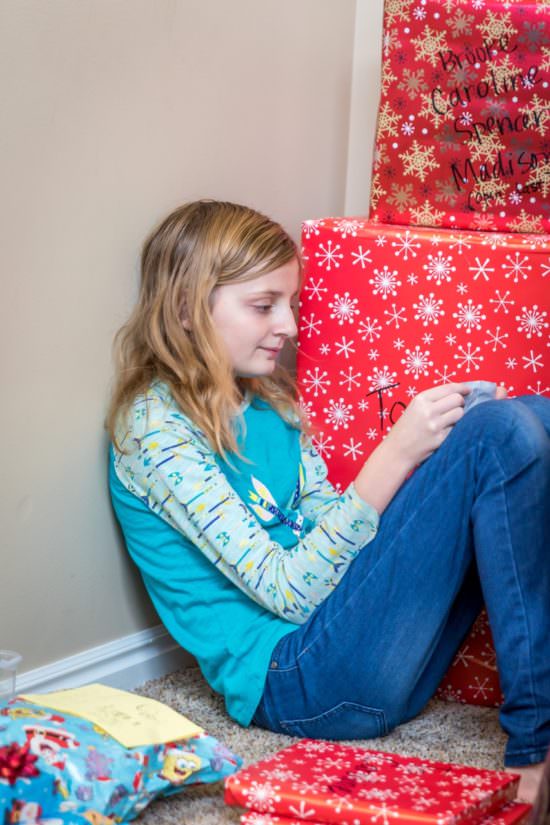 Here's our last picture of Brooke with hole-less earlobes: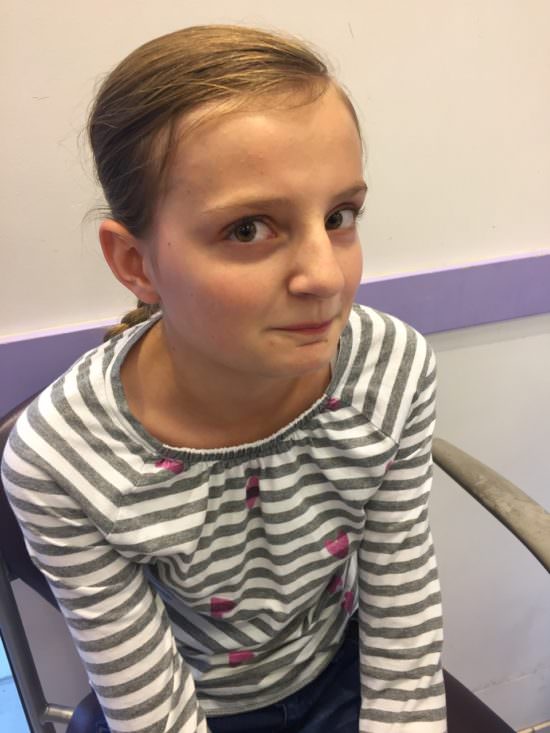 Brooke's first picture with earrings: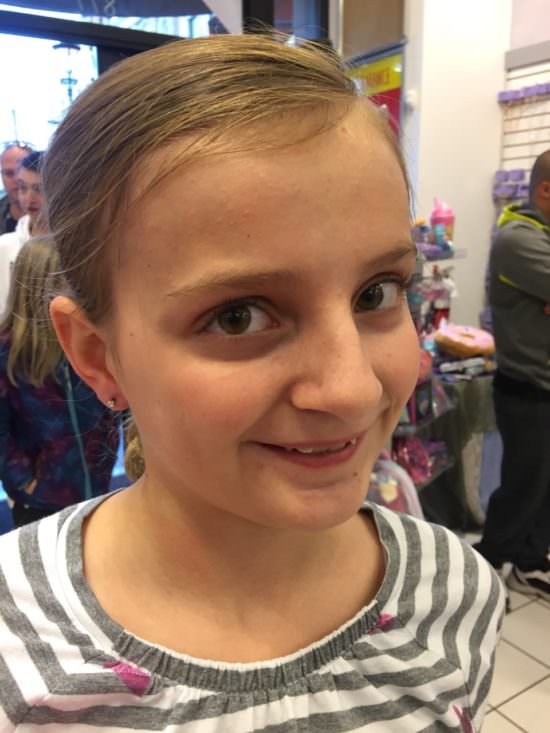 We did our annual candy house creations:
We went to temple square to see the lights and visitors' center:
We had to hit up the local skating rink so Madison could try out her new roller blades. She amazed us by how fast she could go without holding onto anything. By the end of the evening she was even jumping in her blades!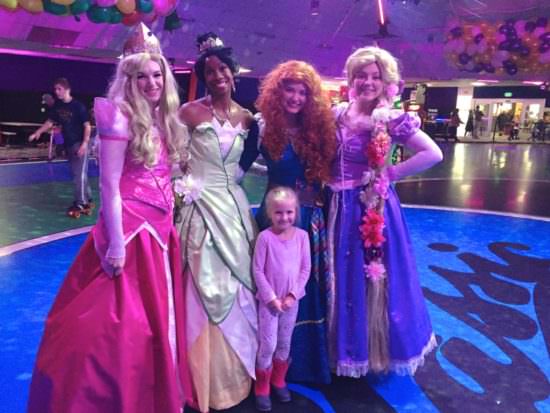 Brooke played a game and won the token jackpot!
In conclusion, on this Easter Sunday I'd like to say Happy Halloween, Happy Thanksgiving, and Merry Christmas!