We love our friends, the Fraziers.  Brooke and Emma have been friends since birth.  Brooke was thrilled when Emma invited her to her 7th birthday party.  We met up with the Fraziers at Hollywood Connection and partied all day long!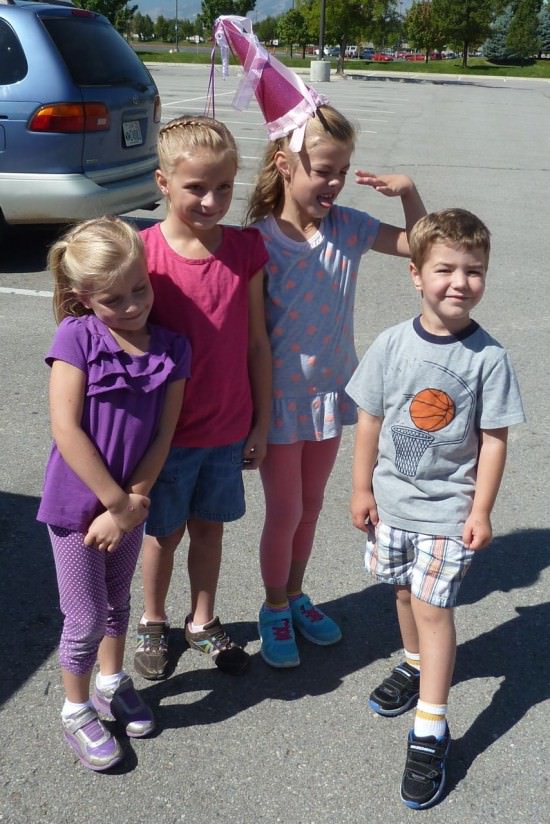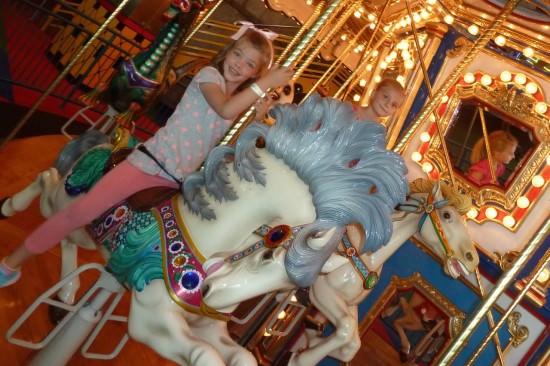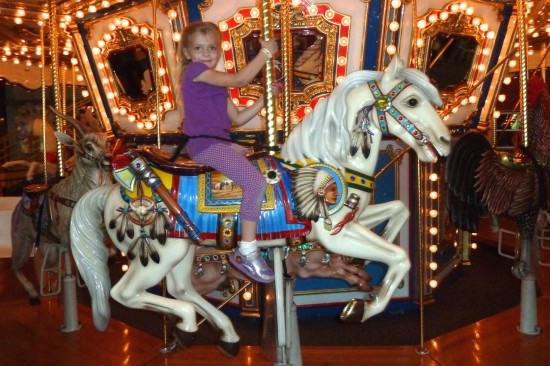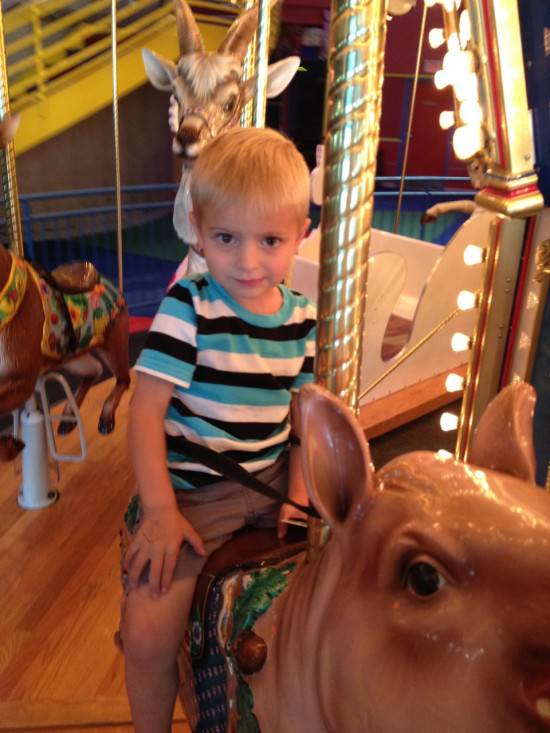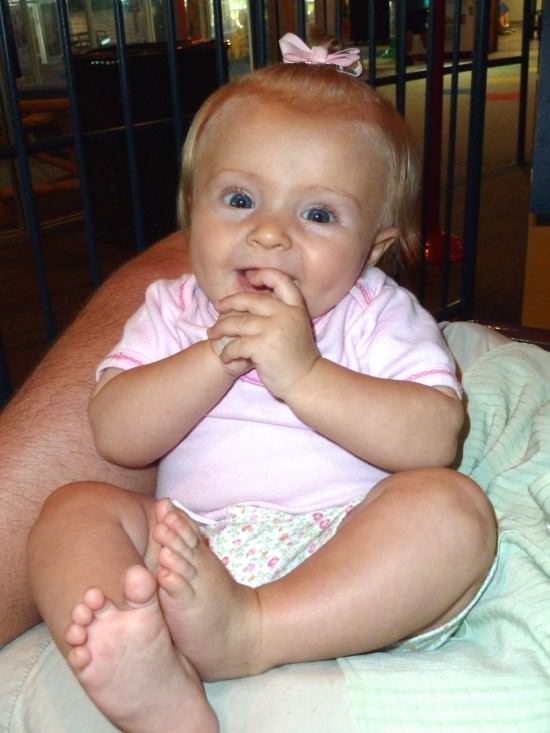 Brooke learned pretty early on that the more friends you invite to a party, the more presents you get.  When she heard she was the only friend Emma was inviting to this party she decided to make Emma several gifts so Emma would still have a lot to open.
Brooke colored a picture of Olaf and Emma acted like that drawing was EXACTLY what she wanted.  Her reaction was priceless: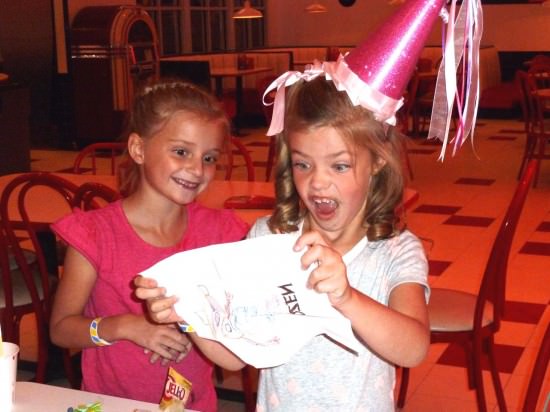 Brooke also made a multi-level house that Emma could use for her ponies: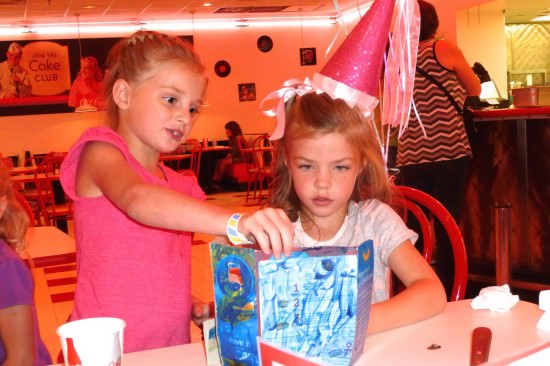 Emma was so cute about appreciating all of Brooke's handmade creations.  She is such a good friend for Brooke.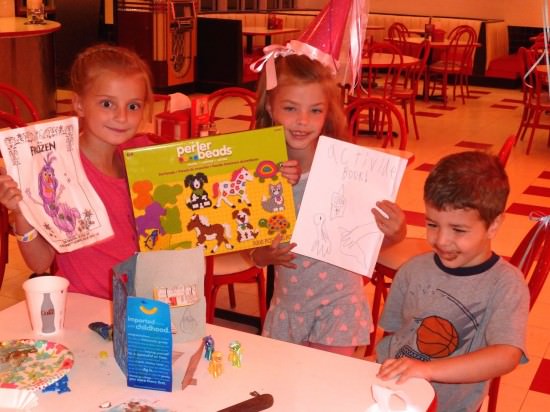 Later that day Brooke discovered her true calling in life as a roller skater.  This was the first time she really took to skating and she never wanted to leave the rink: