Brooke's birthday couldn't have come at a worse time this year.  We were living with my parents and were in the middle of spending every spare second renovating.  Brooke had such grand ideas of the huge birthday party she wanted to have and I'm sorry to say that none of her wishes were fulfilled.  I had been toying with the idea of just doing nothing for her birthday until we moved and then we'd throw her a party.
My mom thought that sounded like a horrible idea so she took matters into her own hands and planned a celebration for Brooke.  I'm so glad she did. Brooke was thrilled with the extra attention.
Here's the cute cake: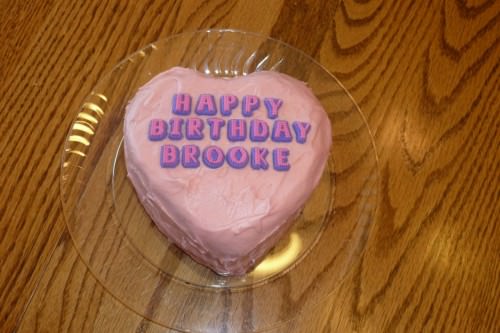 And the cute birthday girl: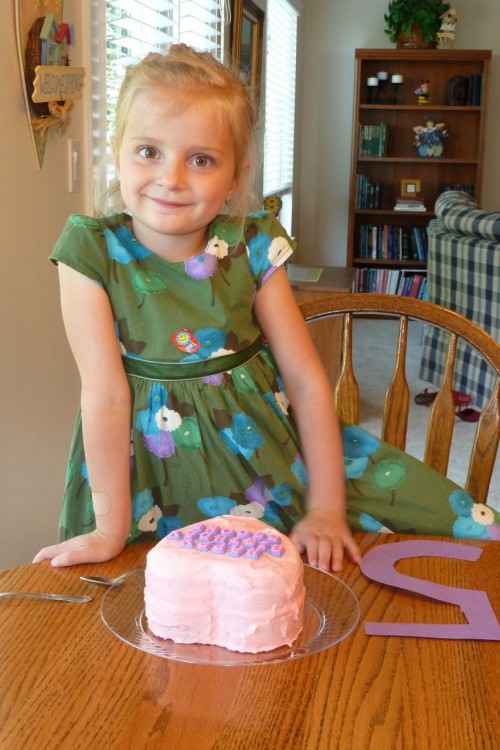 And the cute sister and grandma who saved the day: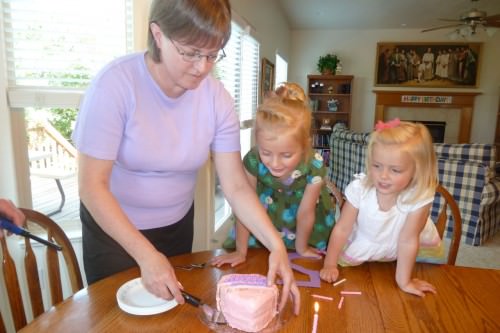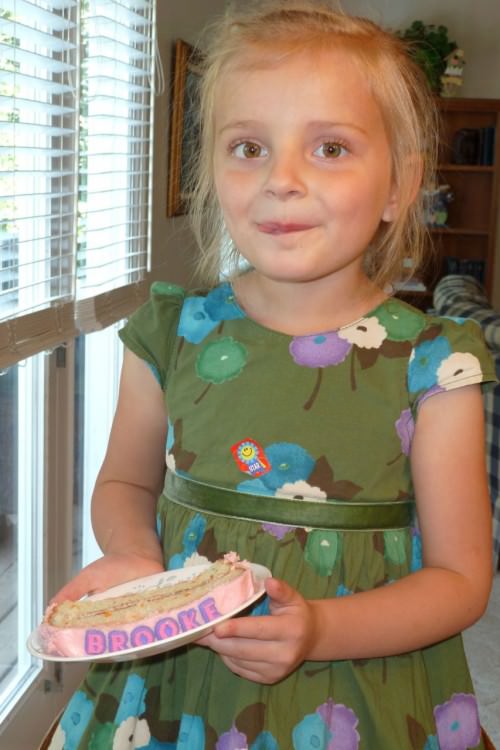 Presents!