My mom watched the kids for a while today while Dallas and I went to the temple together.  It was a lovely afternoon.  For us at least.
Upon returning, my mom related that the kids had been pretty good, except Spencer did a horrible job eating.  He persisted in spitting his food everywhere and laughing about it.  I chuckled a bit imagining the scene.  Perhaps I was secretly glad my mom was the one who had to deal with this instead of me.
However, a few hours later when I was trying to feed Spencer, he very kindly obliged in illustrating exactly what my mother was talking about.  And this time I was not laughing.  Each bite brought a shower of food arcing through the air.  My scolding only succeeding in causing Spencer to laugh uncontrollably.
The culprit: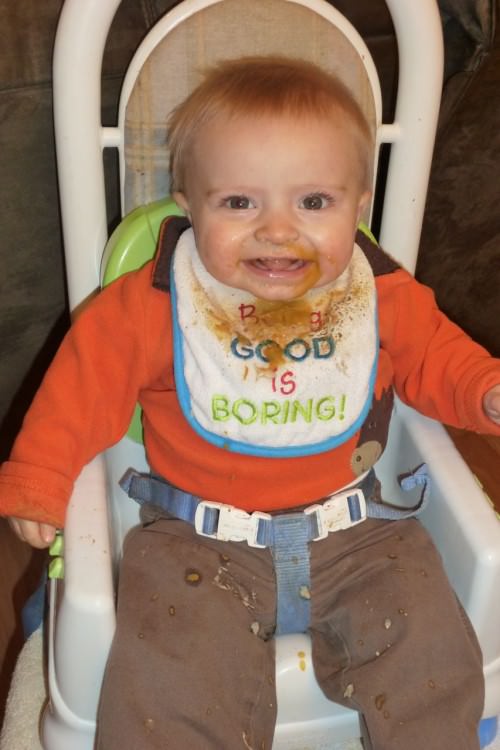 Not shown:  Me, also covered in food.
So basically I'm feeling the urge to thank my mom once again for watching the kids tonight and dealing with that mess.  Maybe he'll be better next time you watch him…assuming you agree to a next time…