I am the nursery song leader in our new ward which is the perfect calling in my opinion.  Sing a few songs with cute little kids during the Sunday School hour and then relax during Relief Society?  Yes, please!  I've been singing The Oxcart around the house to remember the words and made paper plate wheels for the children to hold while we creak them as we sing.
Brooke found the wheels and created her own oxcart: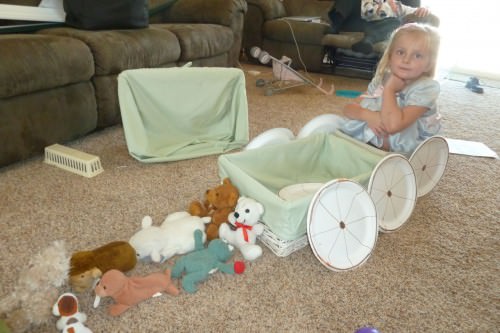 A few days later, her oxcart evolved to this: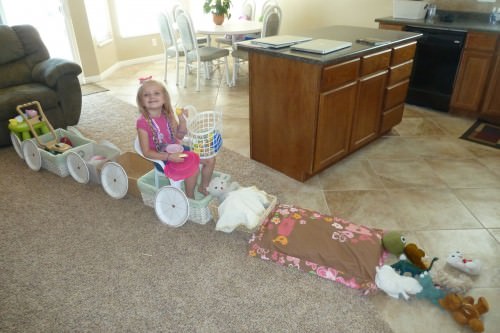 I love that she added a chair for her to sit on.  She's headed to Zion in the lap of luxury.