During the snowstorm that gave us many inches of snow, Dallas decided to take Brooke sledding.
The fact that we don't own a sled didn't deter my creative husband.  He fashioned a sled out of an old diaper box, rope, and lots of packing tape.
I had no faith the sled would be snow-worthy, but Dallas knew what he was doing. It worked beautifully.  Brooke had a great time!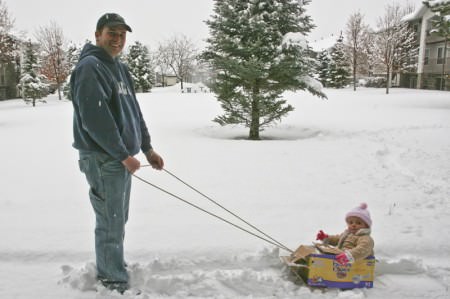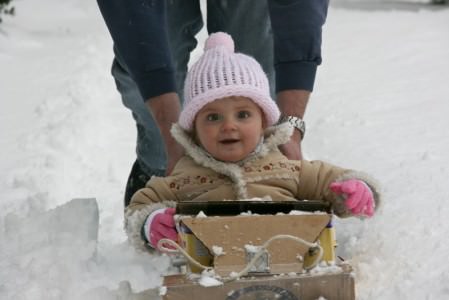 It's also Dallas's birthday today!  Happy birthday, my love!