We were now the proud homeowners of a condo.  Our next step was to fix it up.  We were excited to get to work!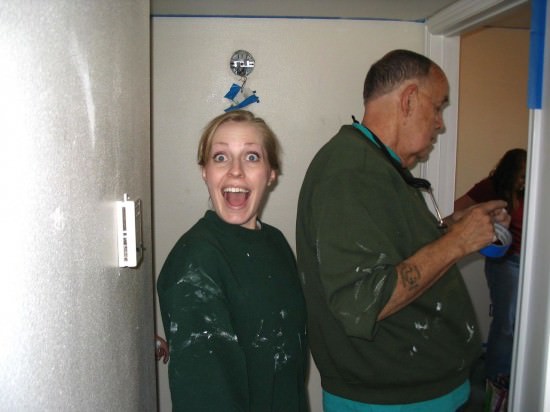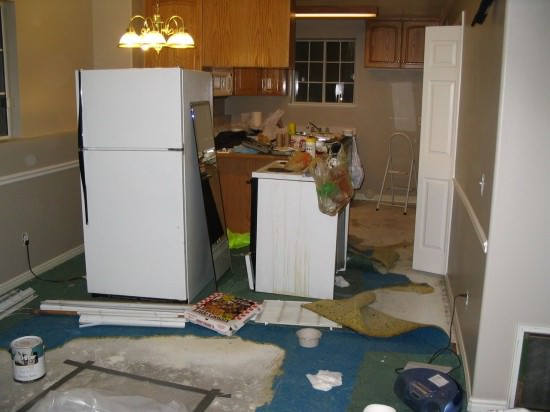 We painted everything.  My siblings (and niece) were happy to help: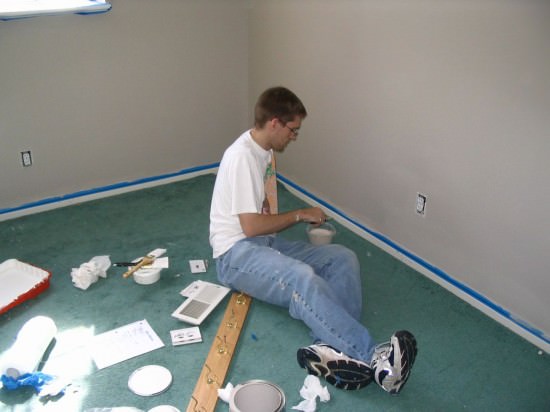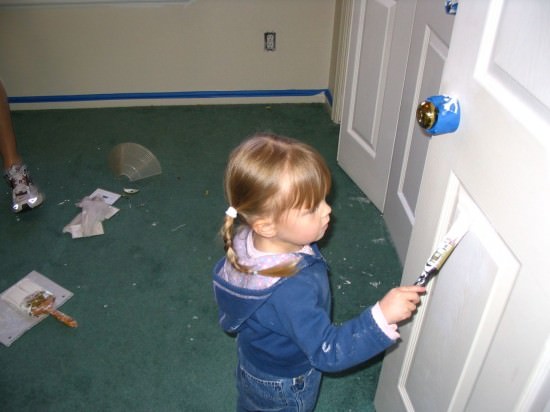 One of my favorite memories from this time was when my siblings and I all found ourselves in the same room painting.  We had already been painting for quite some time.  As we were working, we were cracking jokes and laughing so hard about everything.  We had never been so hilarious!
It was then I realized that we were quite possibly getting high off of paint fumes and that we probably needed to crack a window.  Once the fresh air started circulating we were suddenly a lot less funny.  Oh well.
Dallas and his stepdad, Bob, worked on installing laminate through the living area and hall.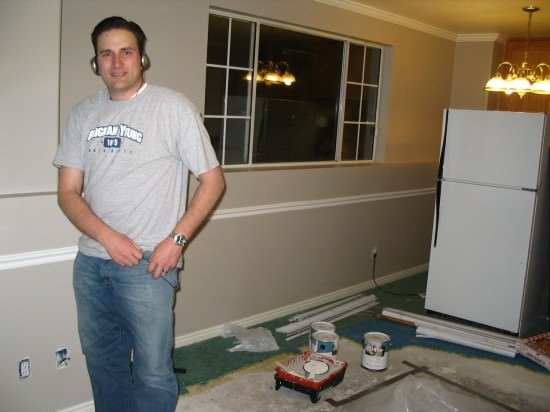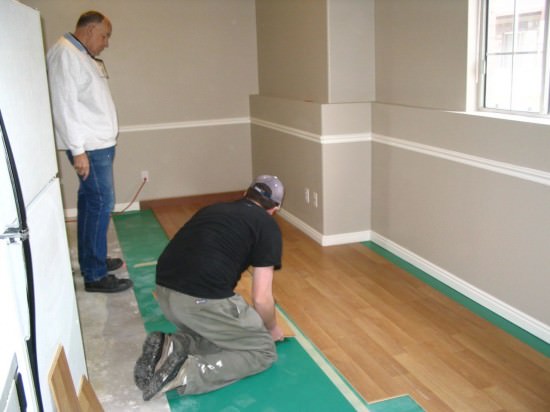 We got new carpet in the bedrooms: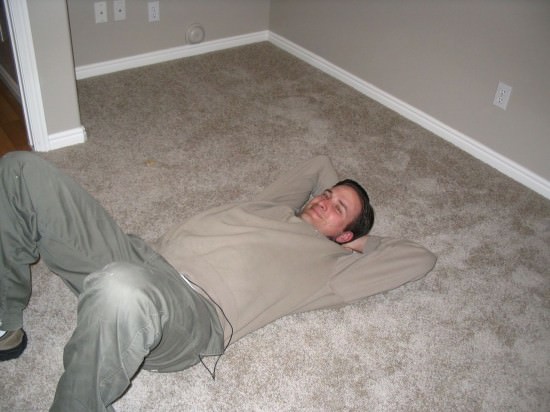 After a couple of weeks of hard work, our condo was finished: