Well it's been a little while since I've updated.  We moved into our new house, and I was anticipating this post would include all of our "after" pictures from the renovation…but we're still working on finishing touches and hanging pictures and all of that, so those pictures will have to wait.  In the meantime, I'm hoping to finally blog about things other than renovating, so here we go!
We'll begin with moving out of our condo.  I was in the back packing some boxes while Caroline was napping.  I heard Spencer start crying and went out to see what was going on.  I found Brooke had placed Spencer in his high chair –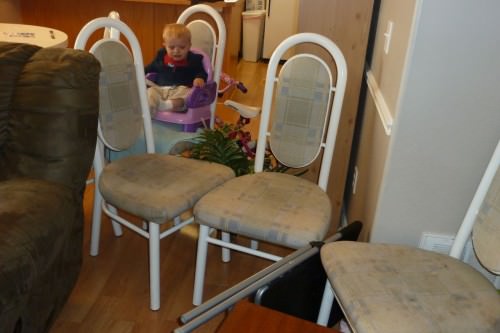 and she had barricaded herself so that Spencer couldn't get to her and mess her things up while she was playing: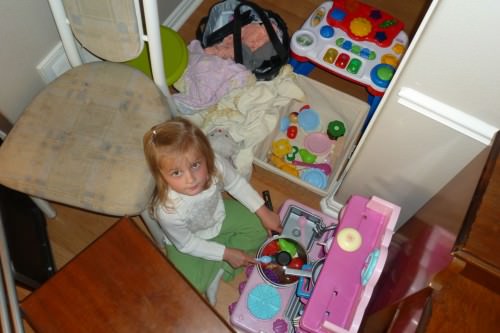 I still have no idea how she lifted Spencer into his chair.  I'm just glad she buckled him in so he didn't fall out!
When we found out we'd be moving, the girls went to town packing up all their books: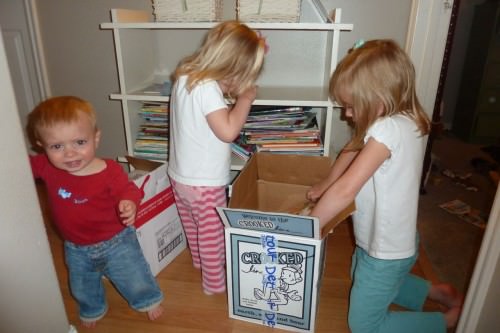 Brooke had to take a little break to peruse a Calculus book that she found: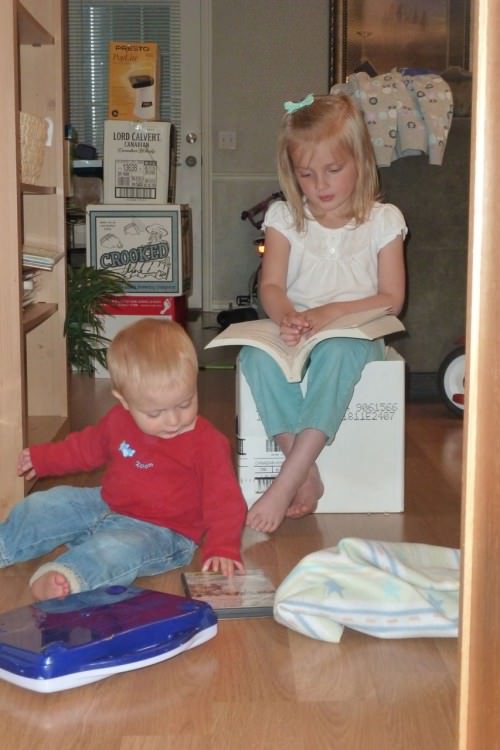 Caroline took a break to play in the boxes: