Oh my.  Apparently blogging about Disneyland took everything out of me because I just haven't been able to bring myself to blog since.  Good thing Dallas snuck a couple of posts up.
Where to begin?  How about here: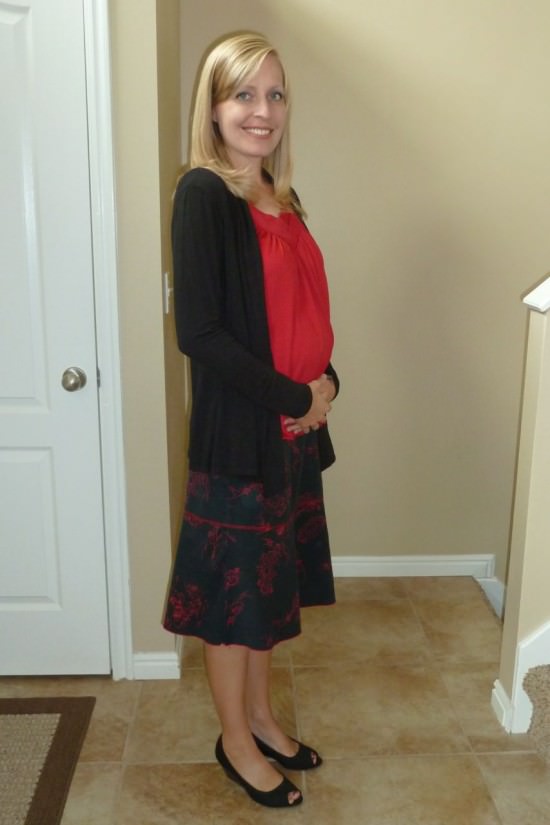 'Tis the season to look like you swallowed a baby pumpkin.
Not looking forward to when I appear to have swallowed a full-grown watermelon.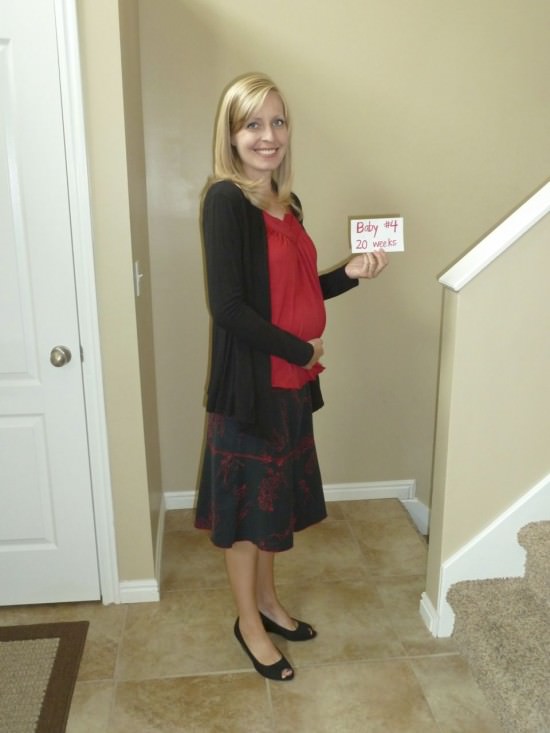 But yes!  It's true!  Baby #4 is on its way!  It's been about four weeks since the above photo was taken, and we found out we are having….another girl!
Dallas and I were convinced I was gestating a boy and I still can't keep it straight in my head that baby he is actually a she.  Coming up with yet another girl name is proving beyond impossible.  Our best options so far have been Caroline's suggestions:  Dora or Rapunzel.  Baby girl is doomed.
I feel really good now.  The first trimester was probably my worst yet (even though I never actually threw up).  I was really nauseous though and had no energy at all.  It's nice to feel more like myself now.  The baby is due March 7th.
Now to continue onto some Halloween pictures.  My extended family didn't know I was pregnant, so I decided to let my costume do the announcing.
Here I am – a pregnant Minnie Mouse with my baby Minnie.  Brooke is a peacock.  There was another Minnie in the house and a cute little Alice: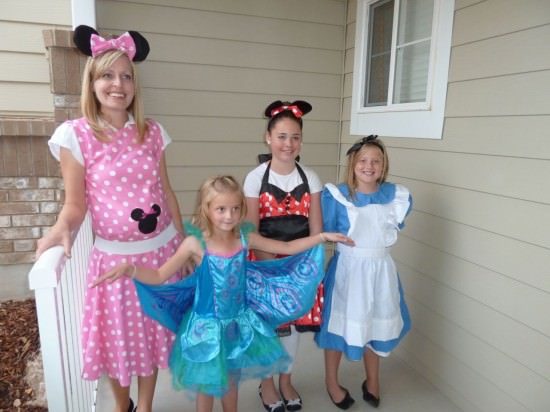 My aunt and uncle's family: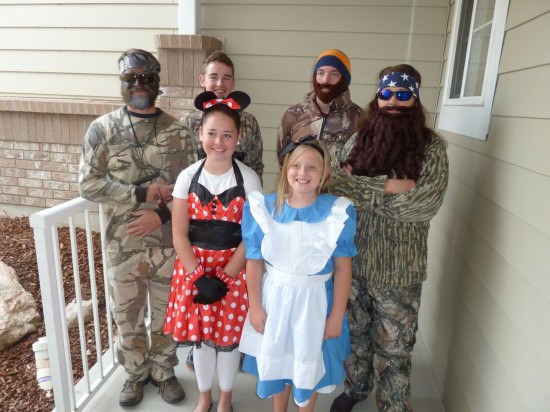 My mom and her sister: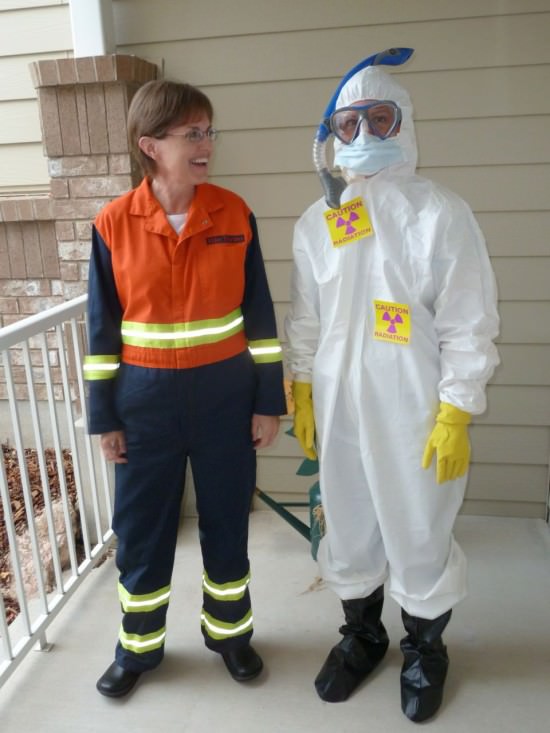 Another aunt and uncle's family: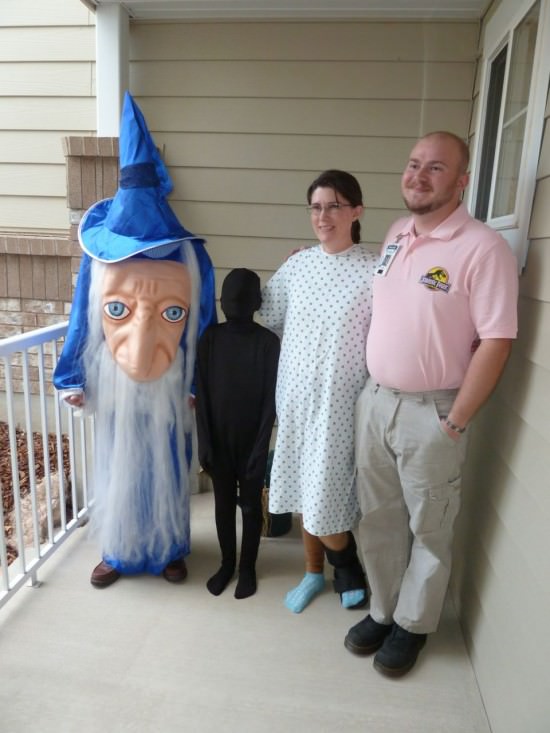 The patient costume was best when viewed from the back: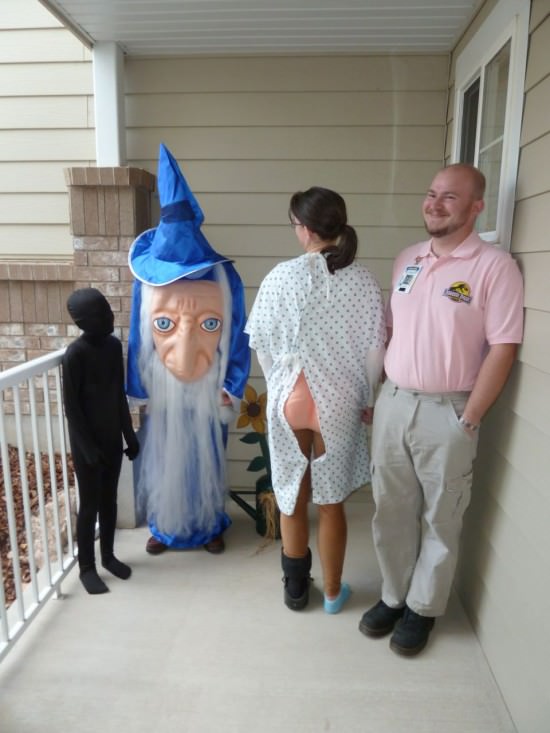 My grandparents: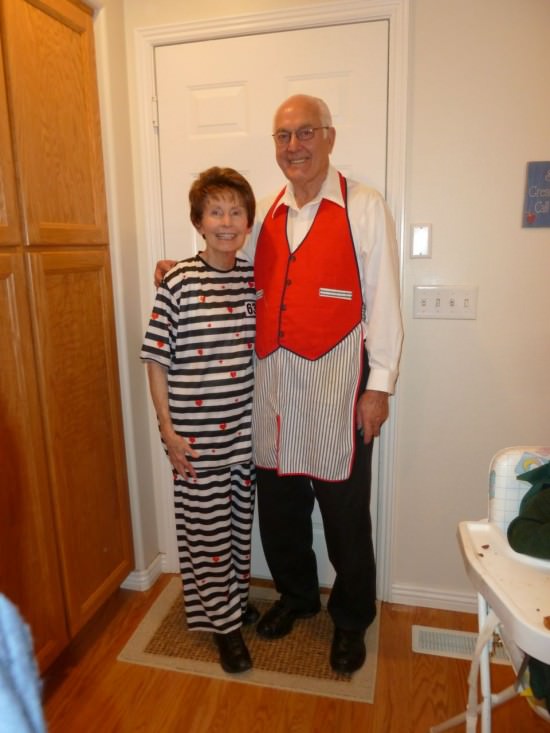 We grew pumpkins in our garden.  We got exactly one pumpkin that was large enough for carving.  Dallas carved that one while the kids just drew faces on theirs.  Less work and mess.  Works for me!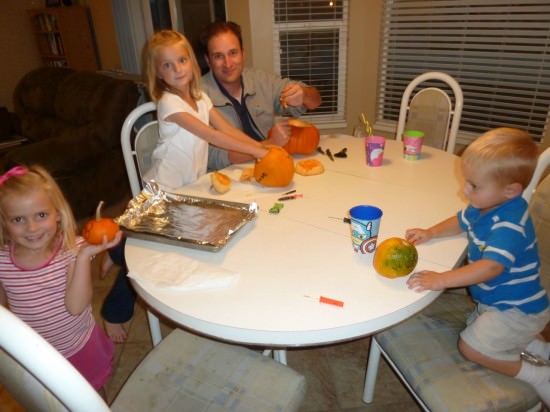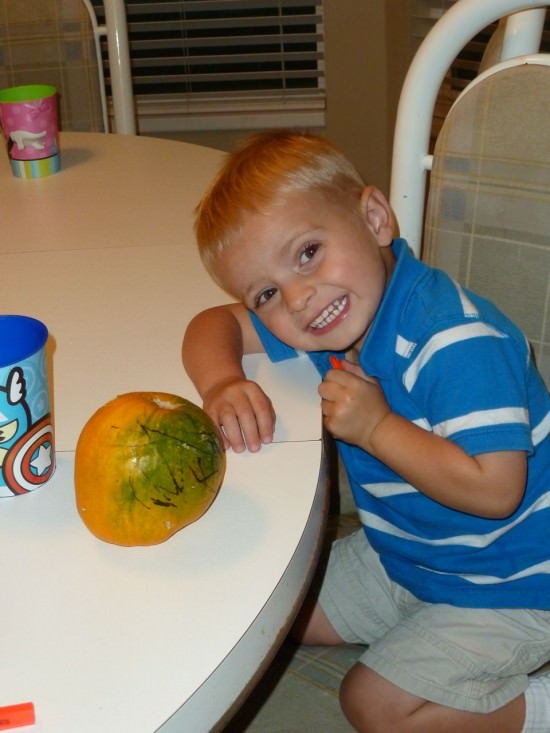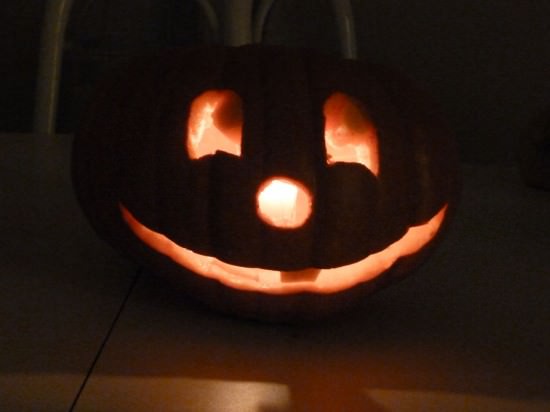 We went to Brooke's school to watch the costume parade.  We killed time taking pictures: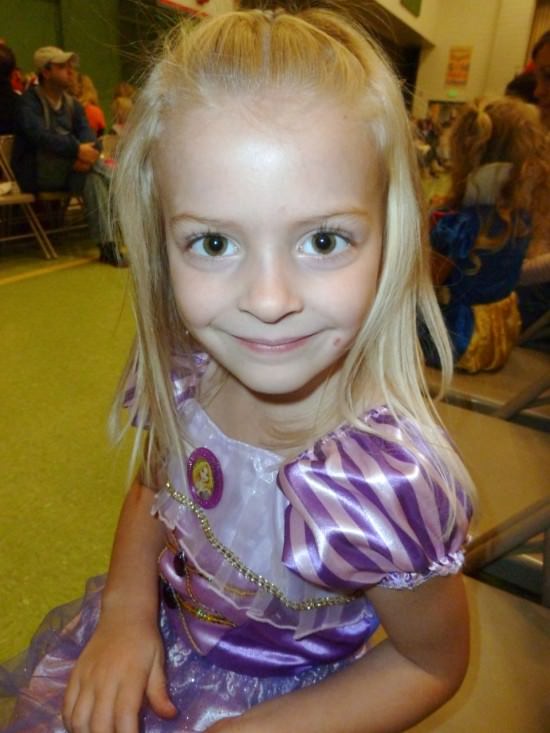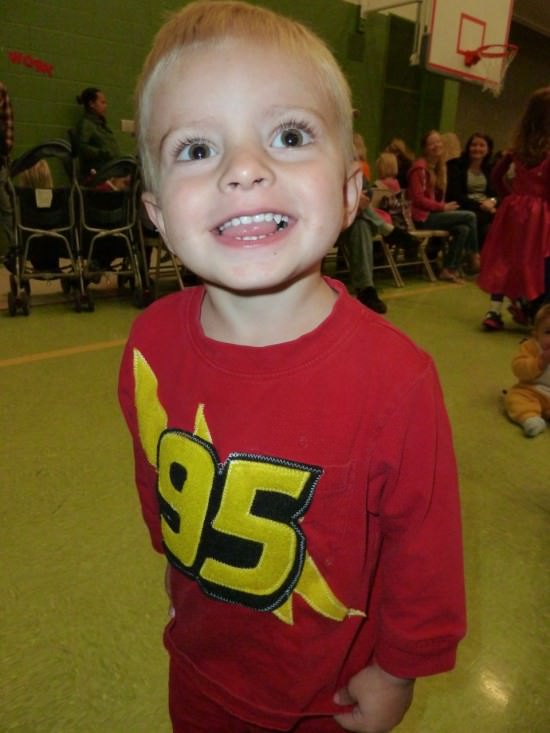 The best picture I got of my little peacock in the parade: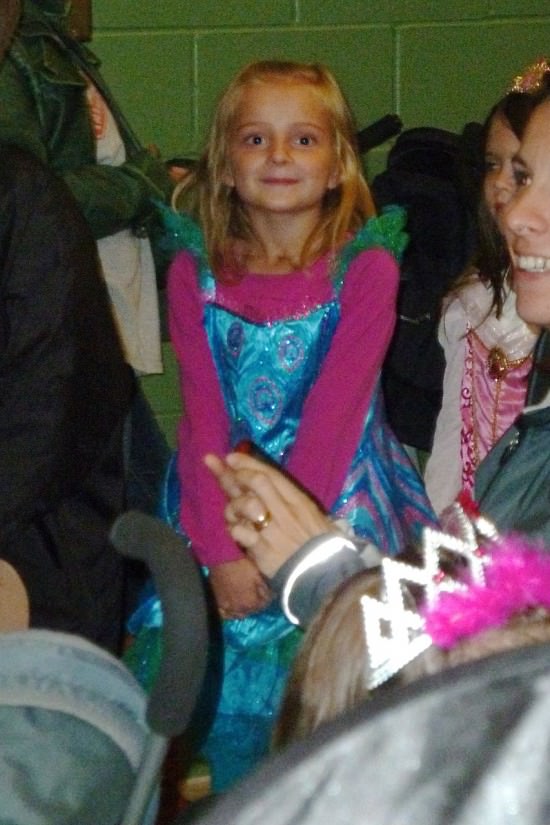 Here are the kids on Halloween.  We still had Disneyland on the brain and decided our family costume theme would be Disney.  Brooke is the peacock from Sophia the First (I guess there are peacocks on that show?), Caroline is Rapunzel, and Spencer is Lightning McQueen (or "Lightmeen a Queen" as he says):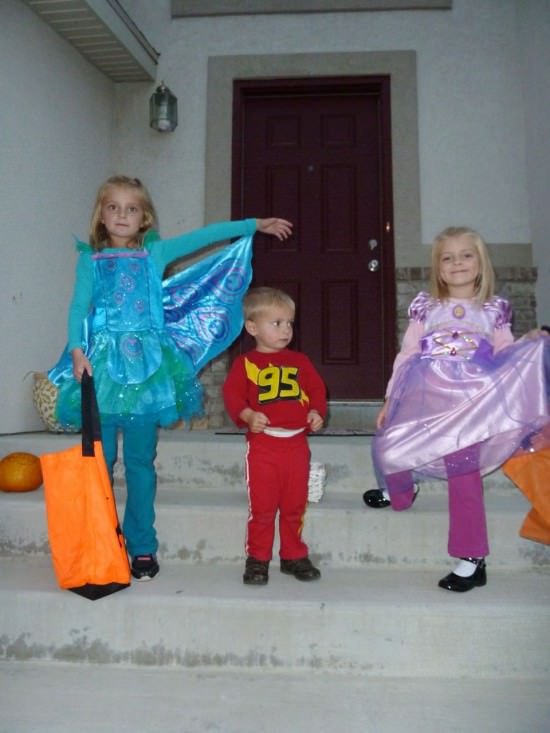 You'll recall I was Minnie.  Dallas was going to go as a tourist.  He was going to wear one of our matching Disney shirts and a camera around his neck.   It would have been so cute had he been able to make it to the family costume party.  Oh well.
The kids trick-or-treated and then came home to raid their loot: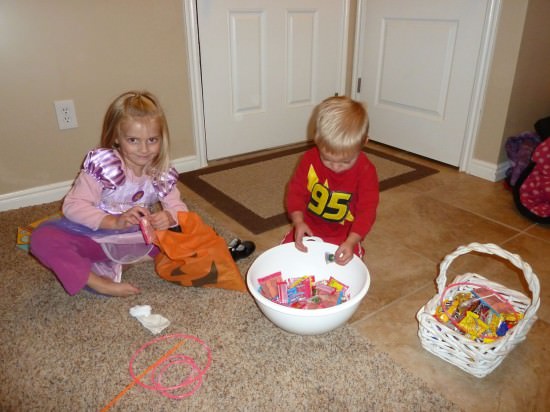 Brooke loved to use the candy bones to make skeletons: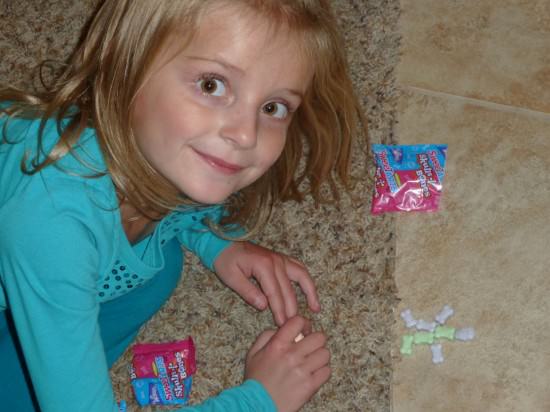 I probably should have skipped asking Spencer to say "cheese":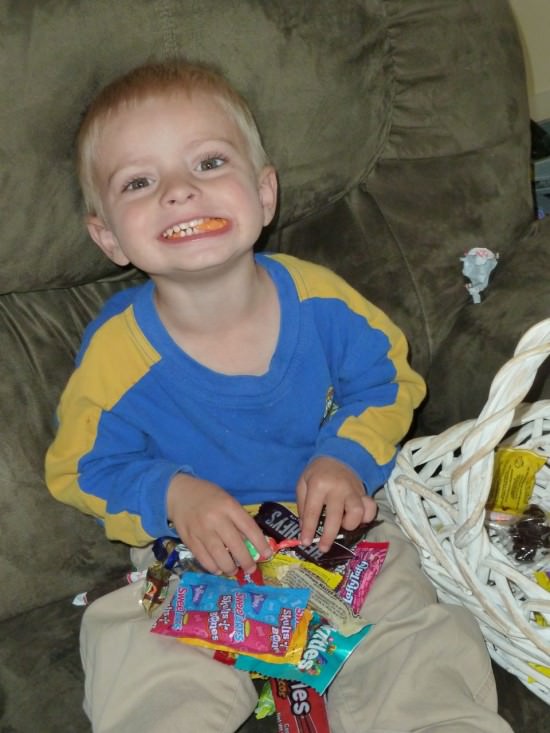 And there you have it!  The Golden Family 2013 Halloween post is now a wrap!