Caroline woke up from her nap.  I sent Brooke in to keep her happy for a few minutes.
A few minutes came and went and I didn't really notice because the girls were being so quiet.  Too quiet.  You know what that means – trouble.
I dashed into the room and found Brooke had put every Band-Aid that we own on Caroline.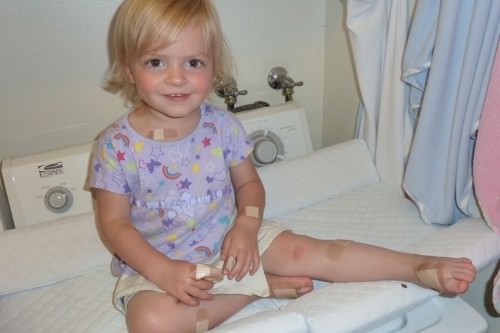 It was all fun and games for Caroline…until we had to pull off each Band-Aid one by one.
It was all fun and games for Brooke…until later that day when she fell and actually needed a Band-Aid.
Lesson learned?
I doubt it.