The other day in school, Brooke had an assembly about Van Gogh.  During the assembly, the presenter talked a lot about the "Starry Night" painting.
Brooke came home that day and drew her own "Starry Night":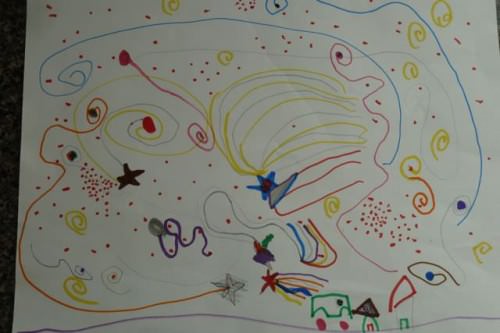 I love it.  I love how she caught on to the colors and the swirls that Van Gogh used.
On Sunday she showed us this picture that she drew during her Primary class: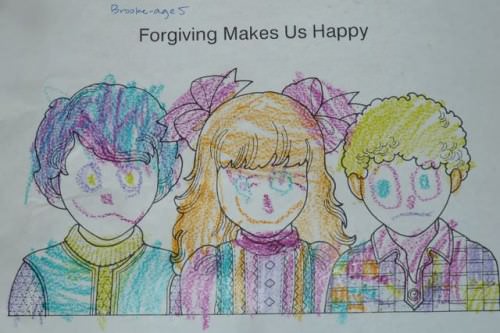 Forgiveness has never seemed so creepy.