Goodness.  It's taken me longer than I expected to finish telling about our Washington adventure.  Here's the final installment!
Caleb and Thad enjoyed a few badminton games: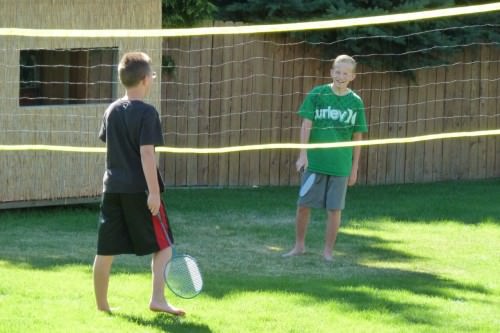 We visited a spray park.  Caleb and Thad had the time of their lives: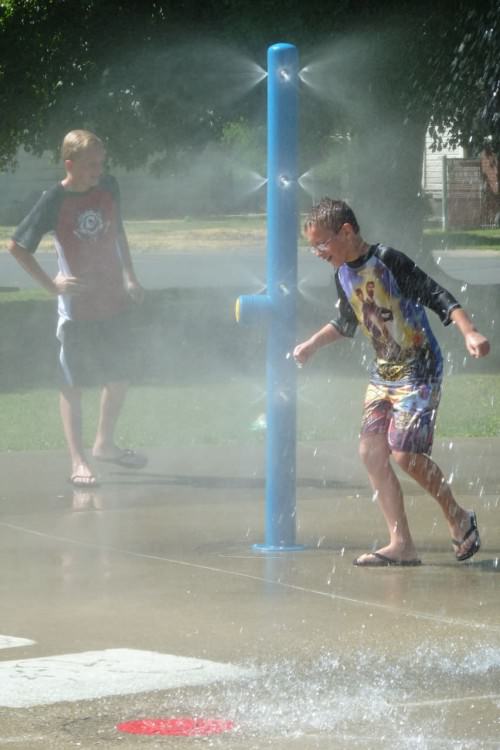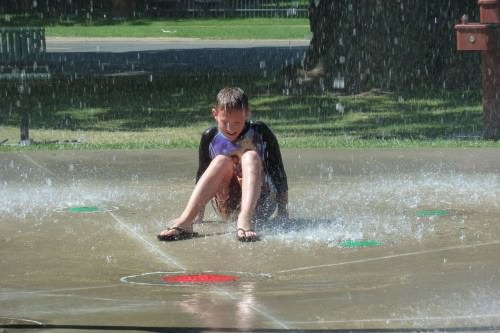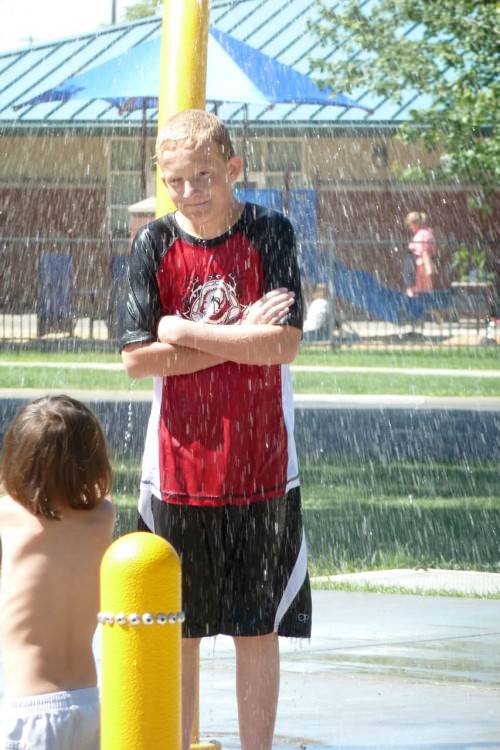 Kate also thought it was pretty fun: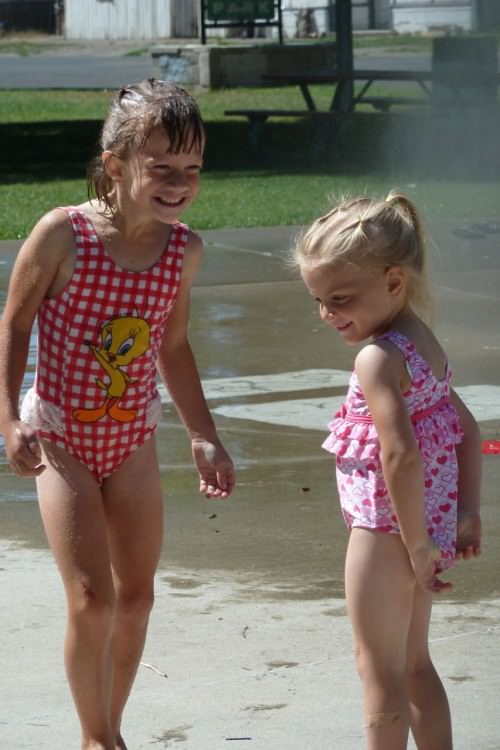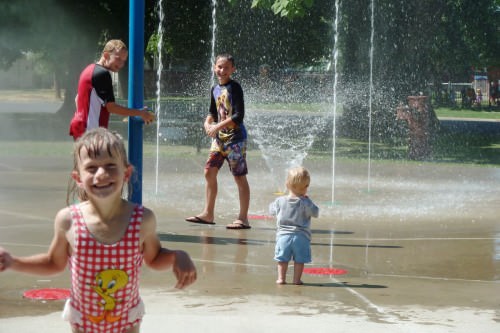 Spencer wasn't a fan: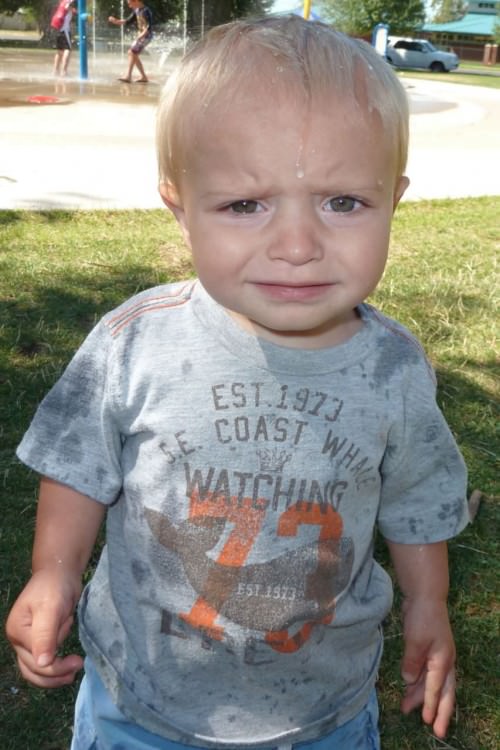 Brooke and Nina needed convincing to get wet.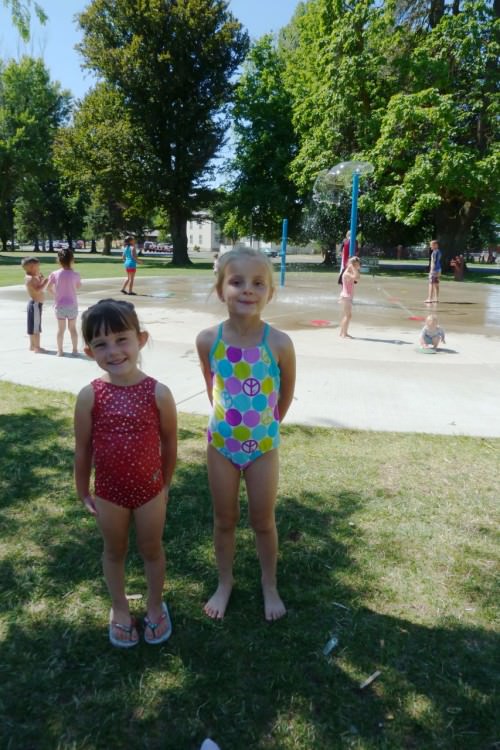 Luckily Kate came to the rescue and holding hands they braved the water spouts together: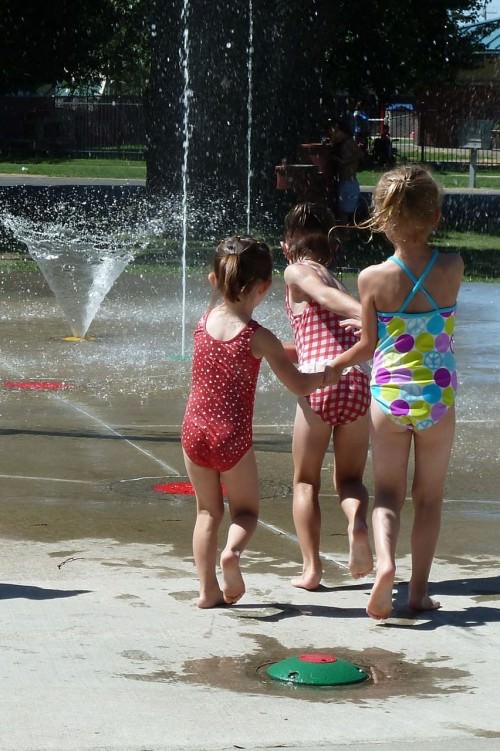 The next day we went to a play place.  There was a funny mirror: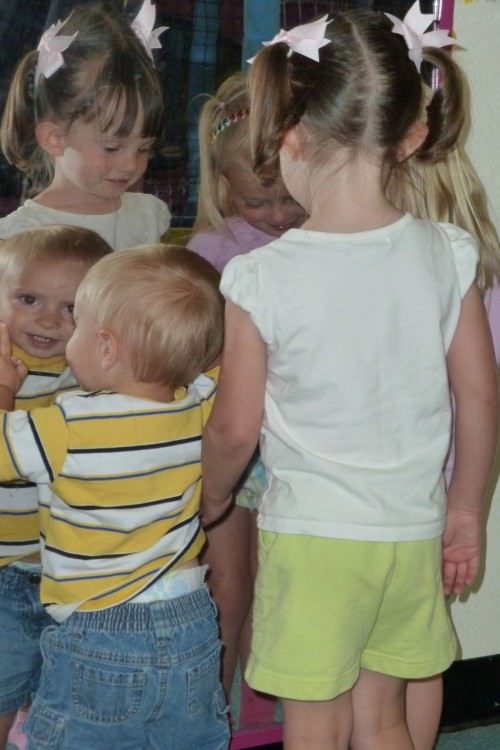 A ball pit: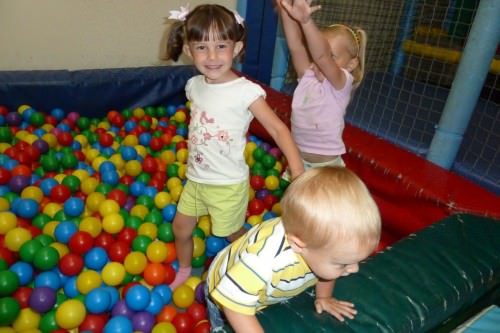 Some nets and slides: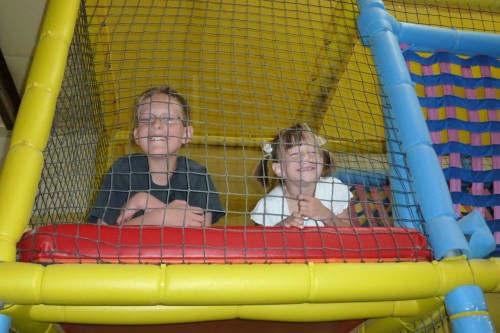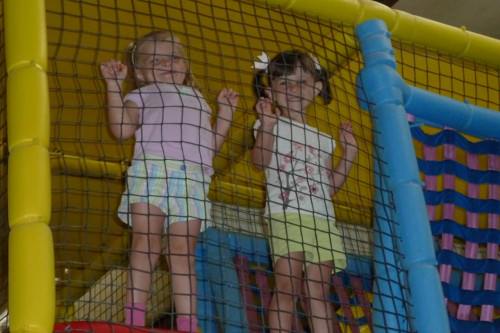 And a climbing wall:
Later that day Spencer showed us how he really feels about Snakey: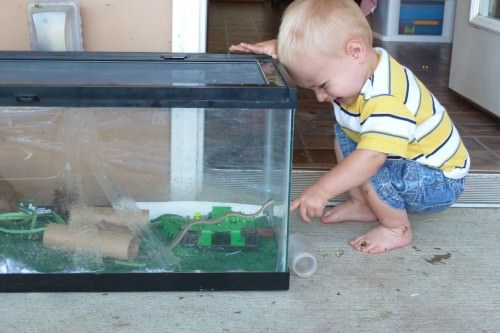 That evening the big kids made star catchers: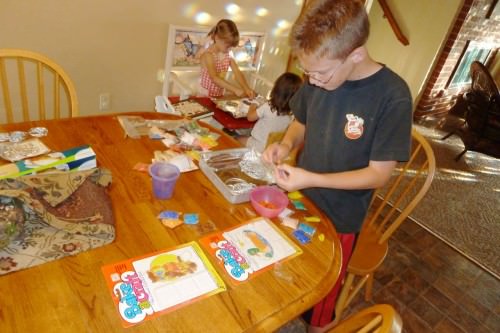 The next day we had to leave.  Brooke and Caroline were so sad to leave their friends.  The car ride home was much less pleasant than the ride there.  The kids were cranky, the car toys weren't as fun, the movies didn't hold their interest, and the ride seemed to take forever.  Plus, I got stung by a wasp during one of our pit stops so that added another degree of misery for me.
We stopped on the way home to see the bridge over the Snake River in Idaho Falls.  It was beautiful: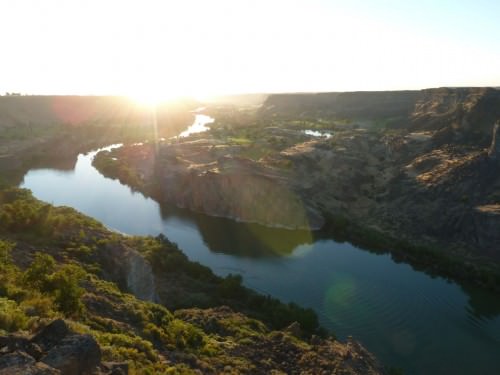 Brooke posing with a statue: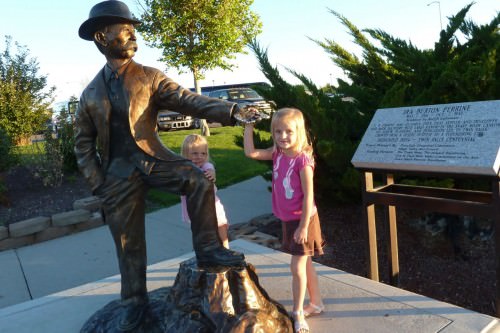 And again:
And again: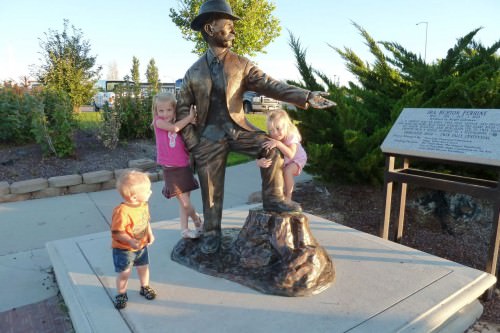 Caroline's turn to pose: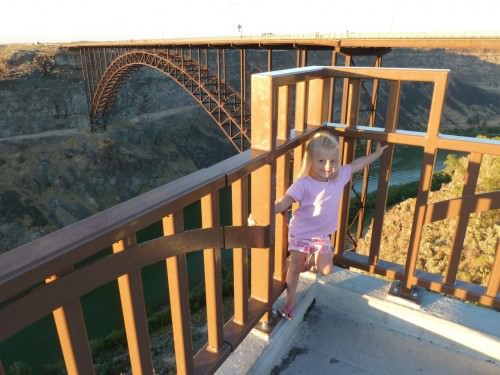 We stopped at IHOP for dinner and were happily surprised to find out that kids ate free!  Hooray!  Brooke made a pancake face:
After dinner we put the kids in pajamas and ordered them to sleep.  They obeyed, and we were able to finish the last leg of the trip in peace.
All in all it was a fun trip and we were glad for the family time together.  Brooke and Caroline still miss Kate and Nina and ask everyday if we can go back to their fun house to visit.  I guess Mark and Michelle will just have to start planning another cruise so we can visit again!